Sock Vases – Sweater Vases.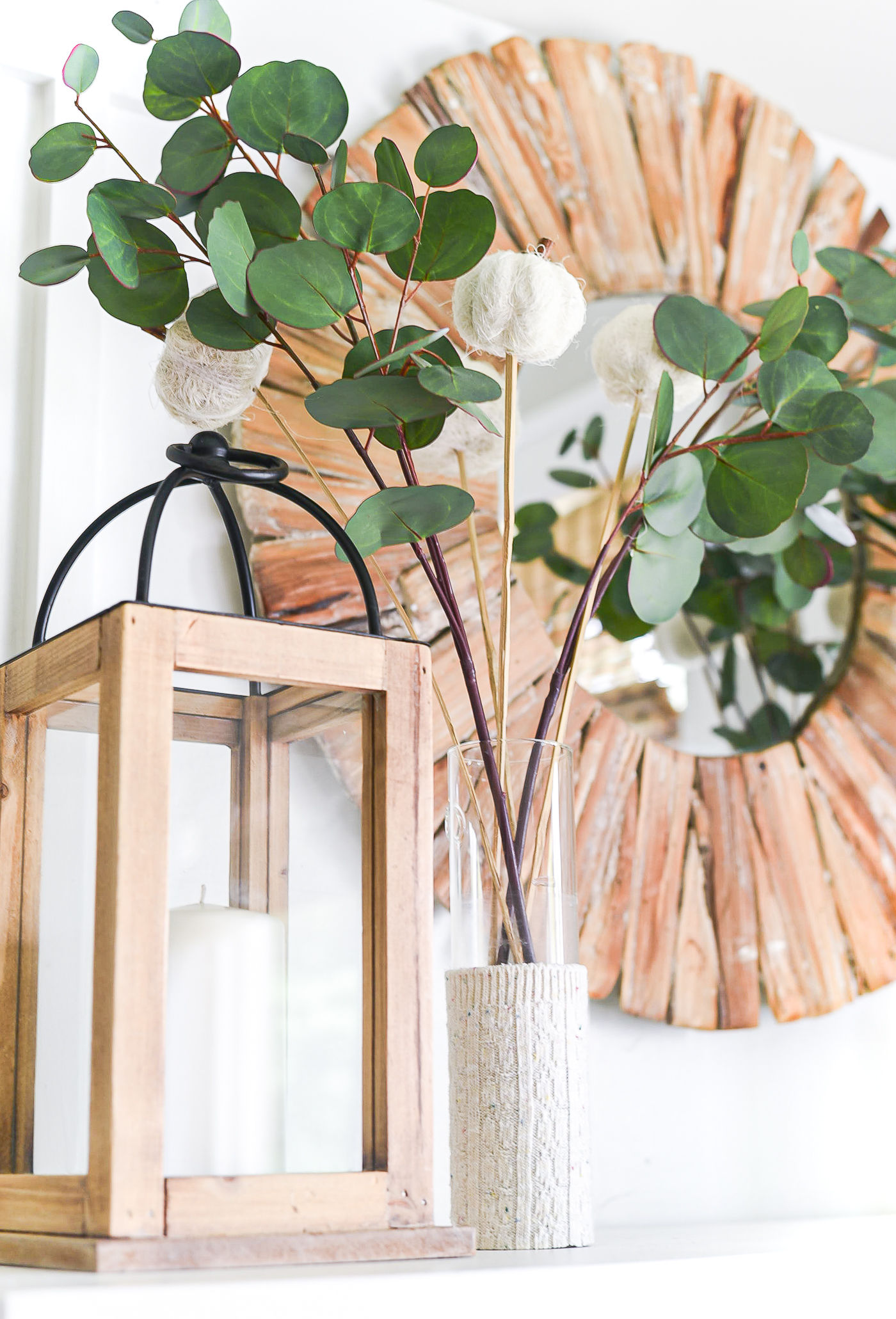 Remember when sweater vases were all the rage?
No?
Well, I guess that's not too surprising. Because if you weren't living and breathing in the bubble that is home decor and crafting blogs, you probably missed it.
And if Anthropology or West Elm or Pottery Barn – or even Target – didn't sell a line of cozy sweater wrapped vases, it probably never even entered your orbit.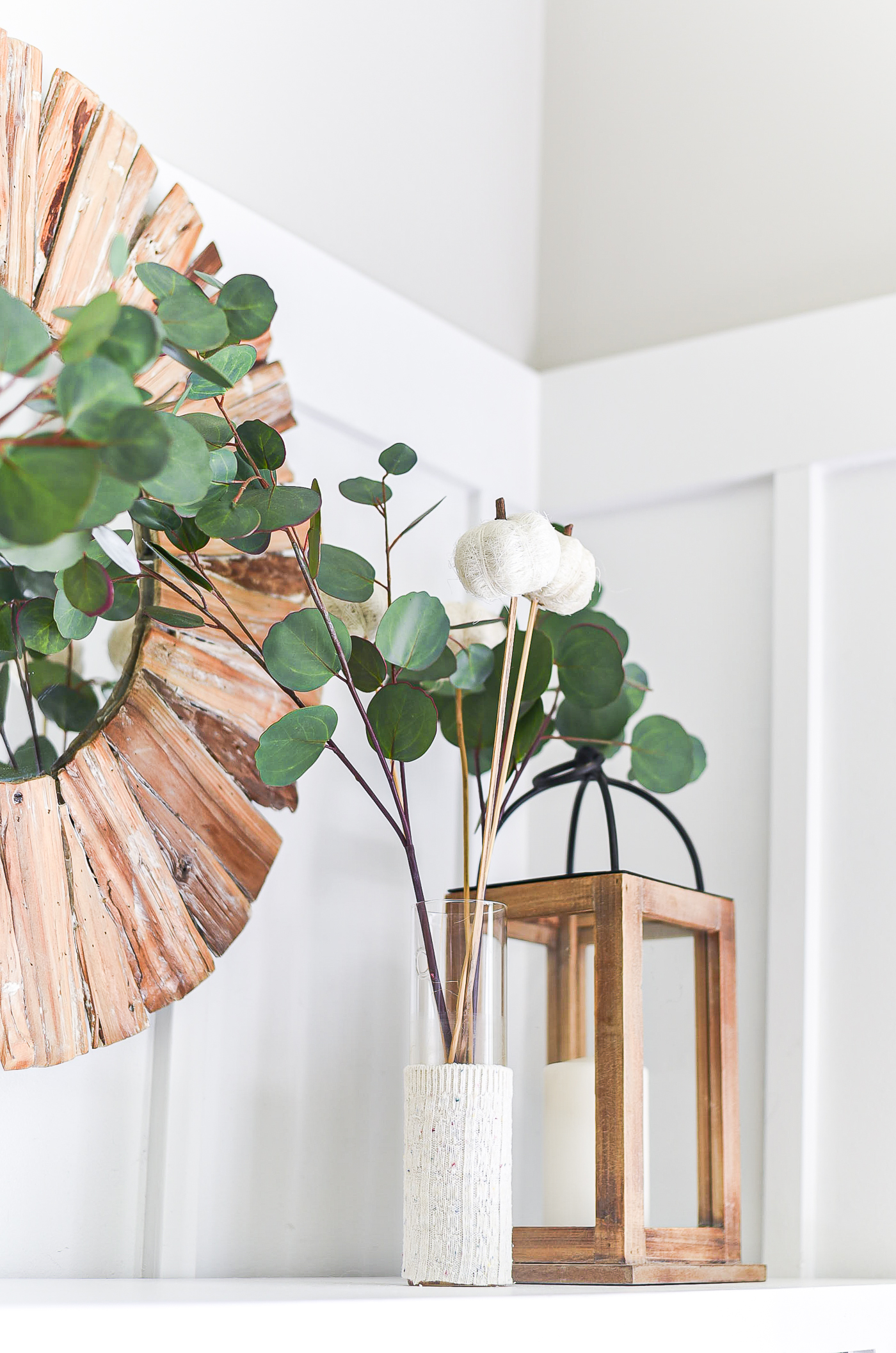 Honestly, besides the few sweater vases I made for my home — using thrift store sweaters — I never, ever saw a sweater vase in the homes of friends and family.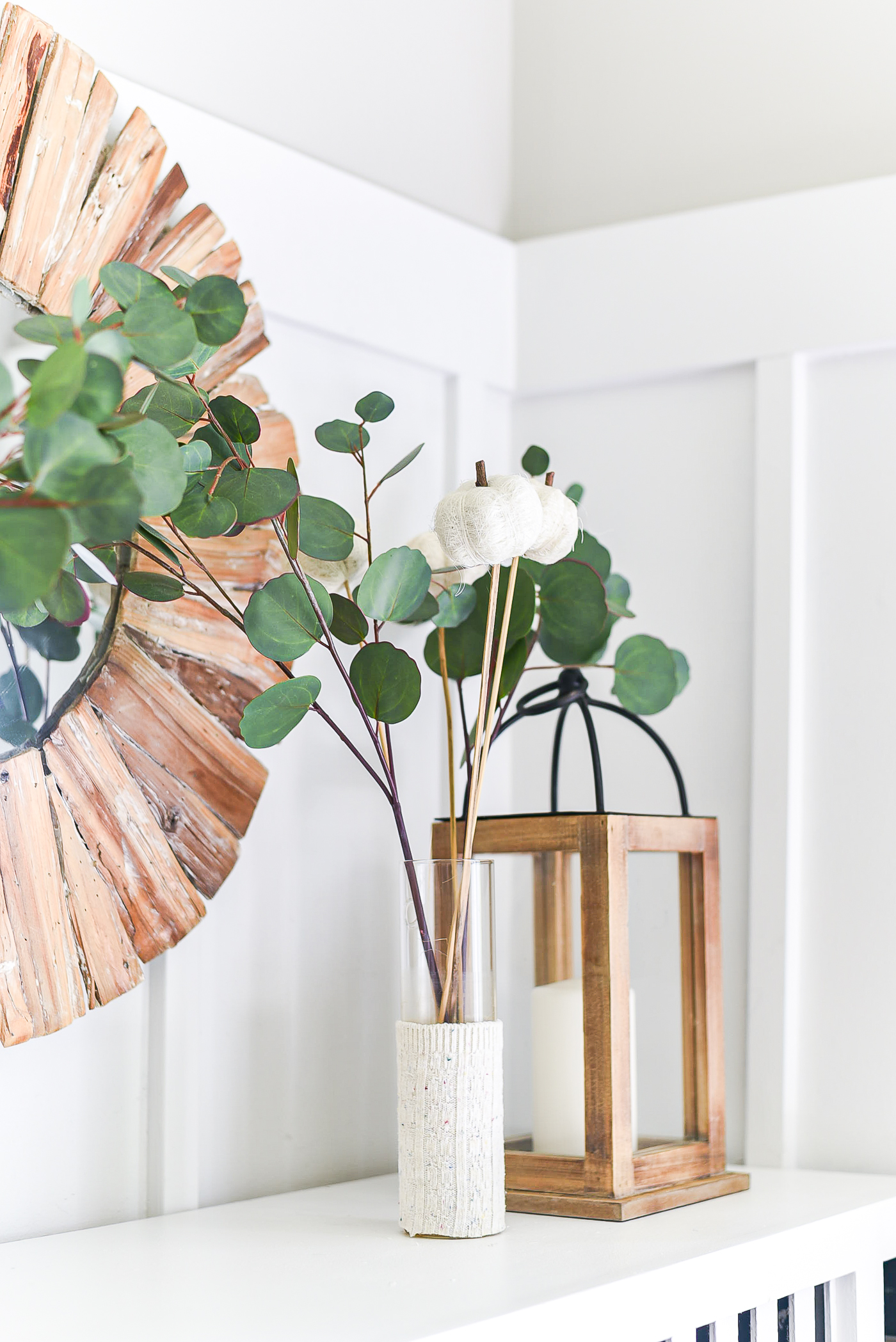 But I'm thinking sock vases have the potential to catch on beyond the blogoverse.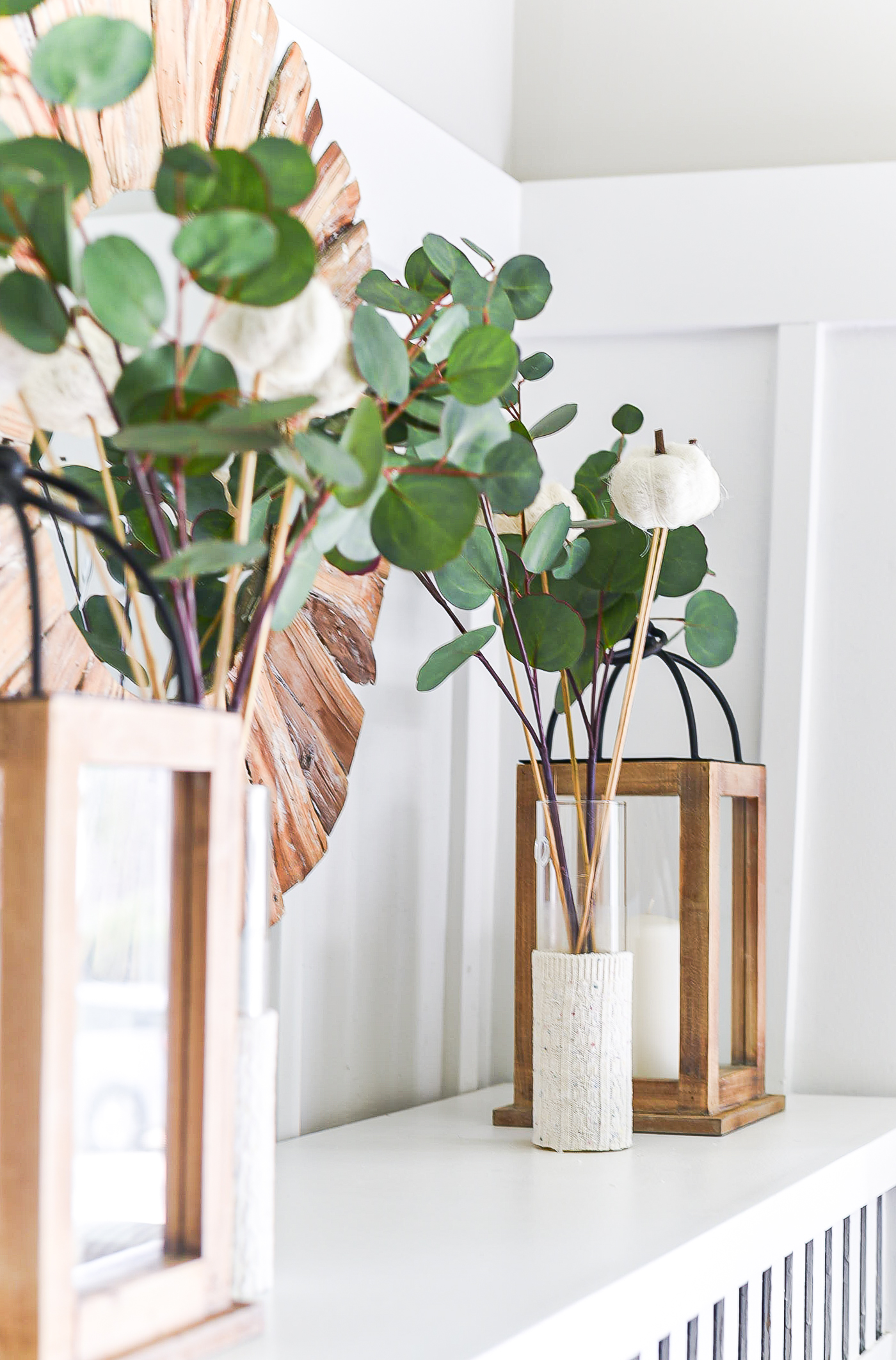 I know what you're thinking: There's something about socks being elevated above your feet dwelling floor and placed atop your table tops that makes you go eew. I get it. That whole stinky feet/stinky socks thing is extremely unappealing.
As an aside, I can assure you these socks were fully laundered before cozying up to those vases.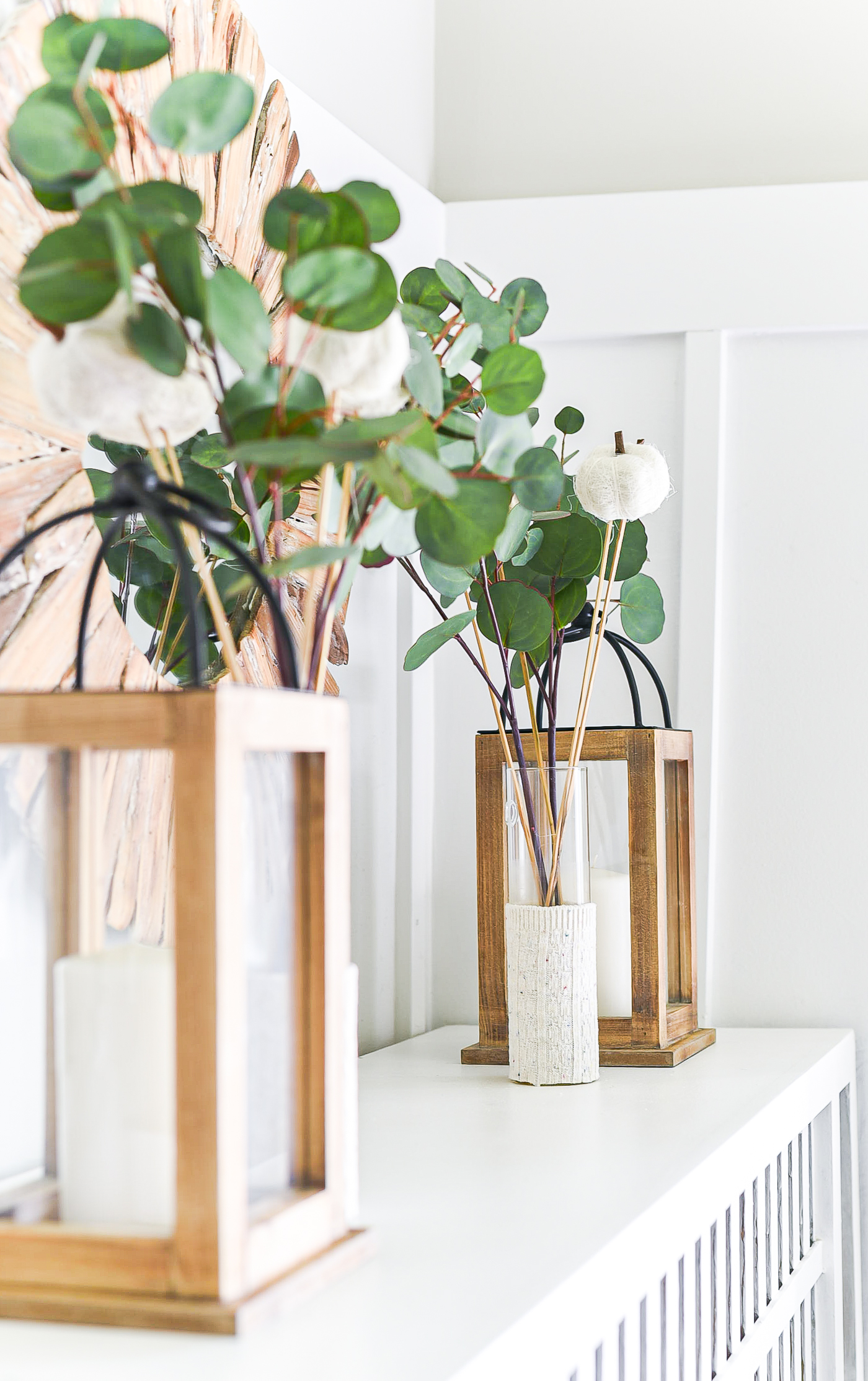 But hold on a minute. Here me out …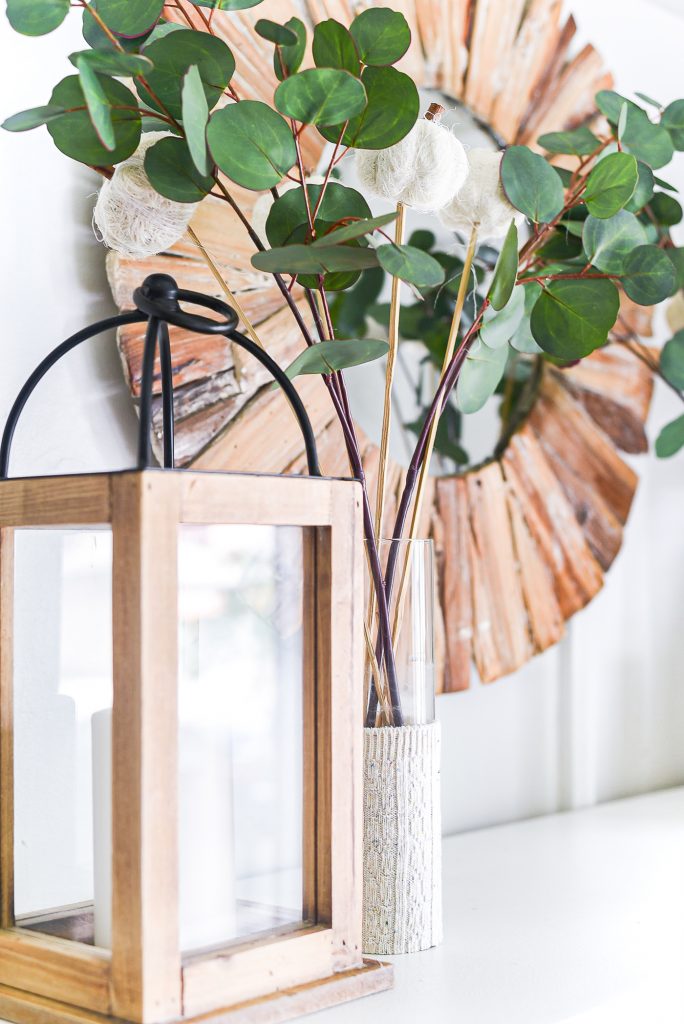 First, who among us doesn't have a missing sock or two? Who among us hasn't lost a sock or two while doing laundry?
And where in the world do those missing socks go?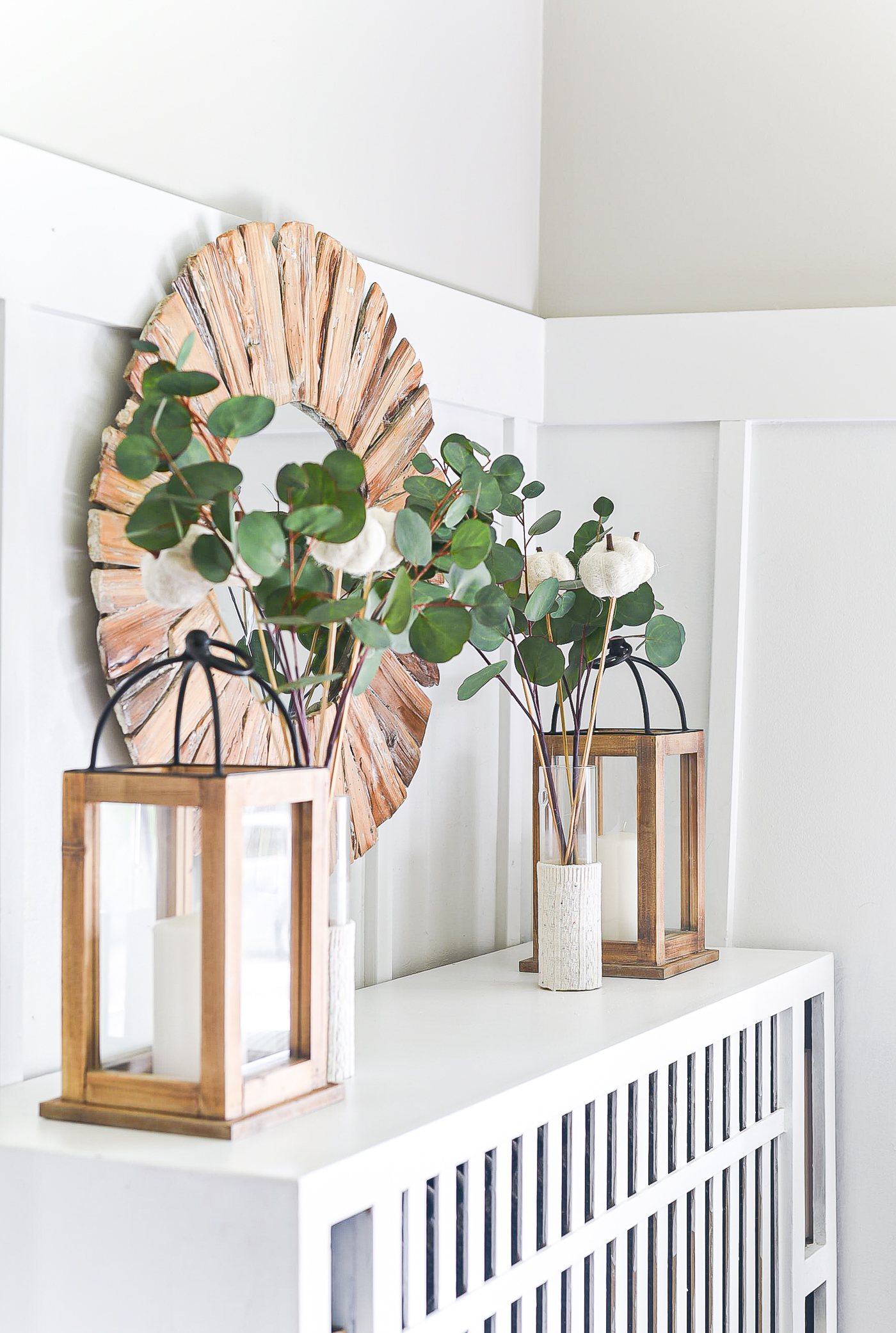 Then you're left standing there with one sock that doesn't match any other. And unless you're Dobby — or my daughter — most people want socks that match.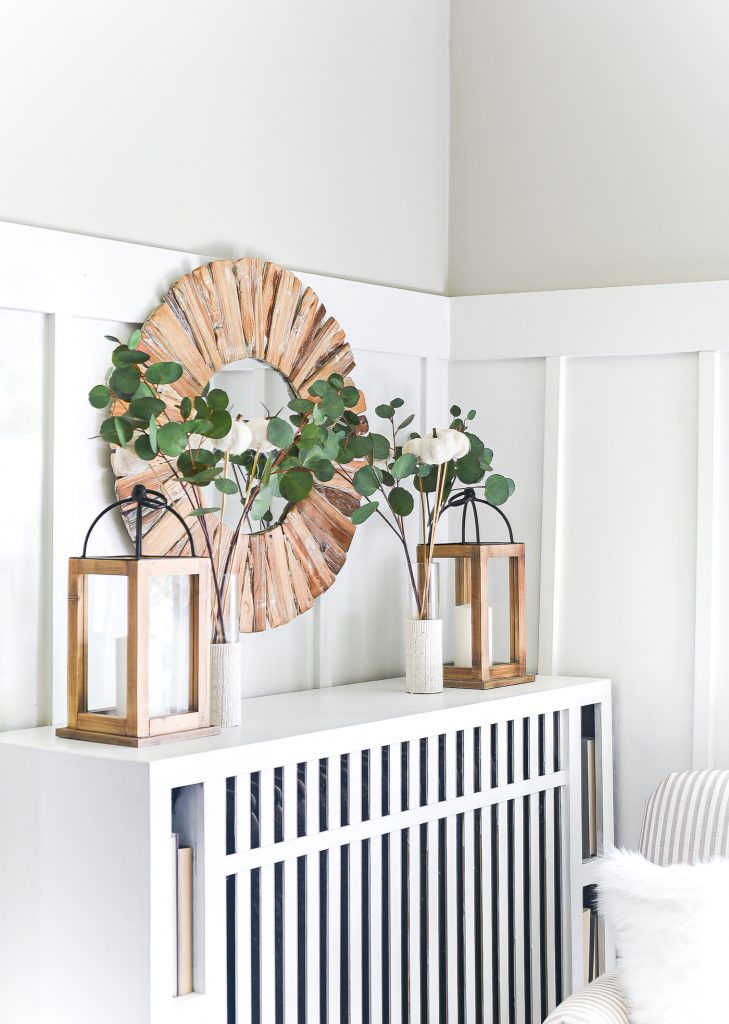 So what are you suppose to do with that single sock?
Second, what about this scenario: holes in socks. Are you suppose to keep wearing that sock with a giant hole in it's heel? Or are you just suppose to toss them to languish in a landfill (along with that single sock)?
Ah, see. You didn't even see the environmental side to this project. It's my own personal Green New Deal idea. 🙂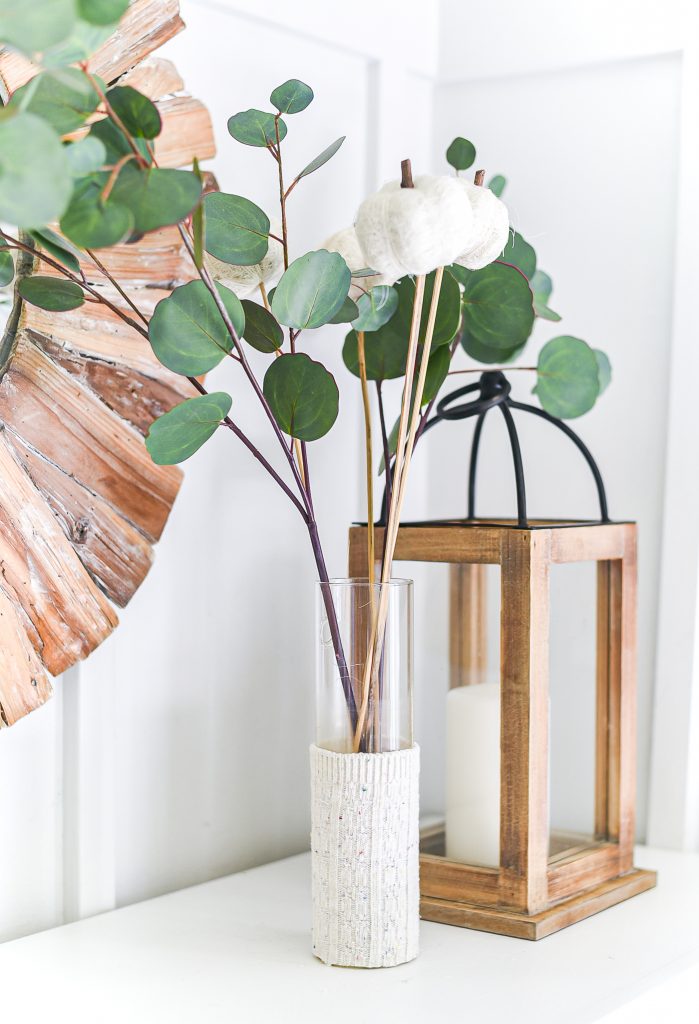 Seriously. This idea might just be genius! Two bird in a hand level genius.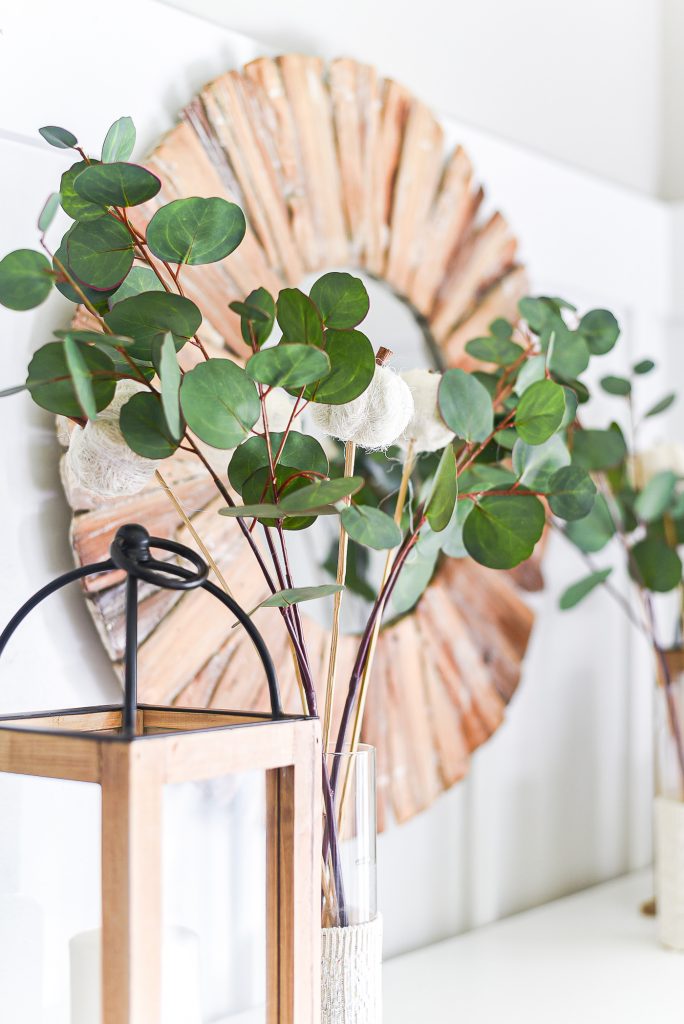 P.S. Can we also take a moment to admire those little white pumpkins on sticks?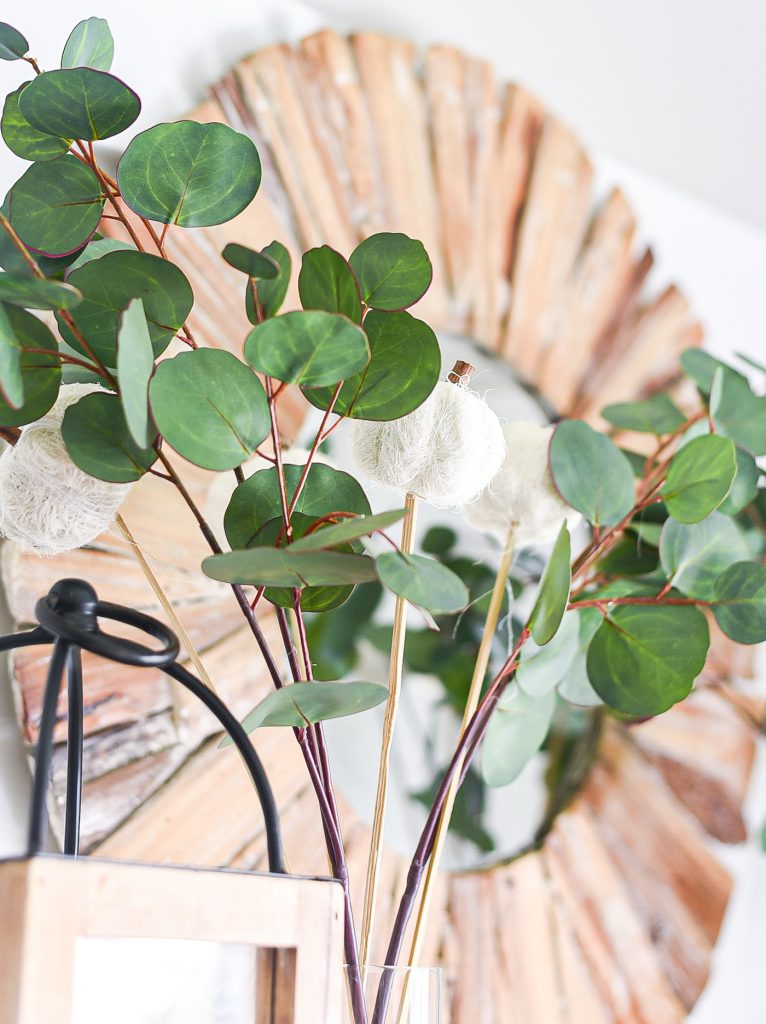 Aren't they just the cutest? I'm not even sure what they're made of but they look like felted wool.
And guess where I found them?
In my grocery store's floral section! Just $4.99 for a bunch of four.
Score!
🙂
You Might Also Like: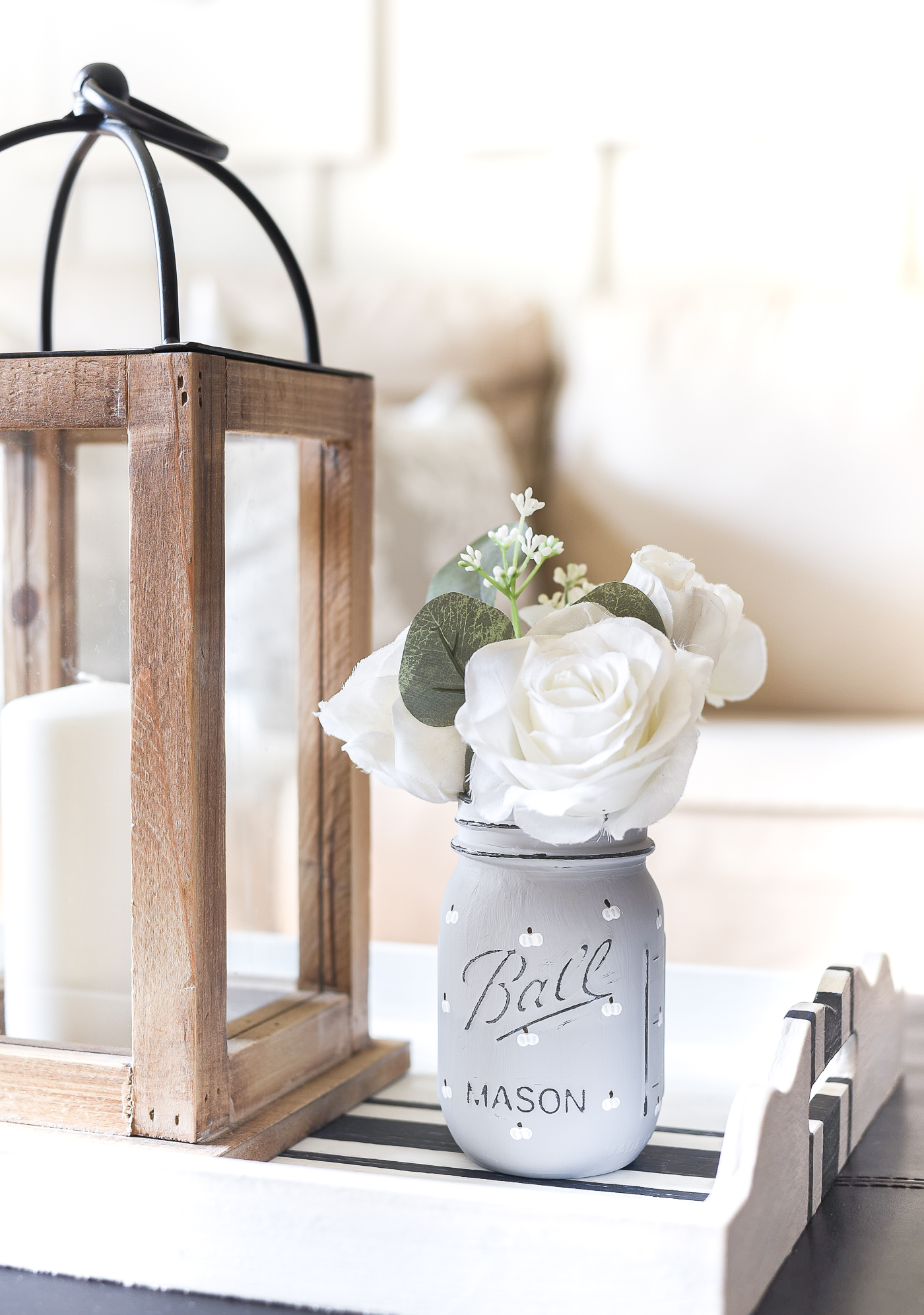 White Painted Pumpkin Mason Jar