Valentine Day Gift Idea – Heart Mug.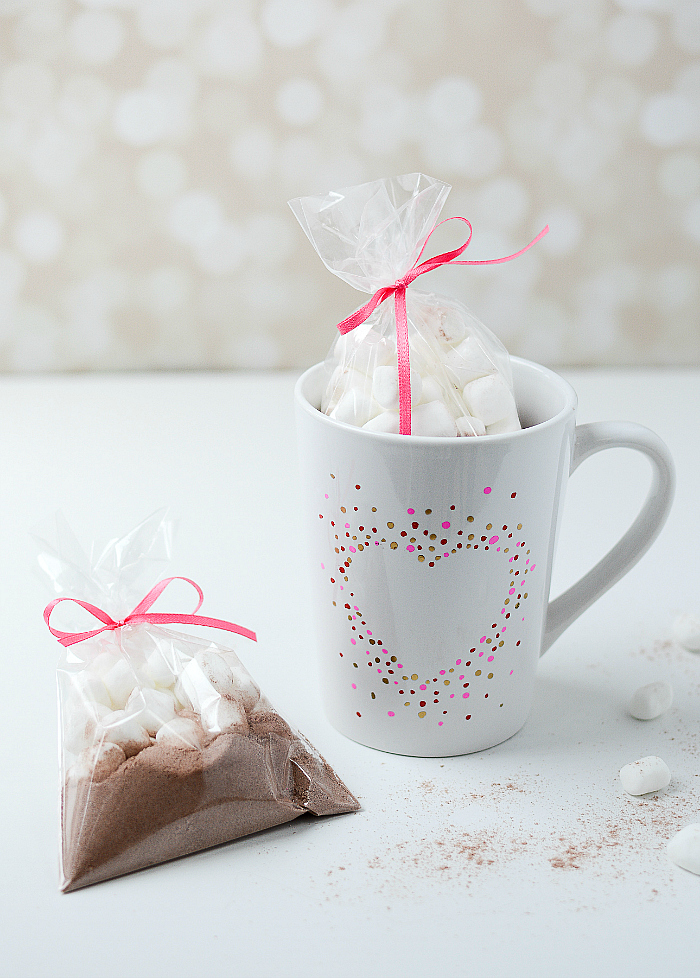 Love.
I don't know about you, but I'm feeling like the world could use a little more love these days.
I'll be honest, my heart has been feeling a bit raw these past few weeks. And I've been having a hard time getting my heart into crafting and decorating as the things seem to blow up left and right around me.
But I've come to realize I need to add beauty back into my life. To open my heart …
and let creating be a much needed diversion and distraction.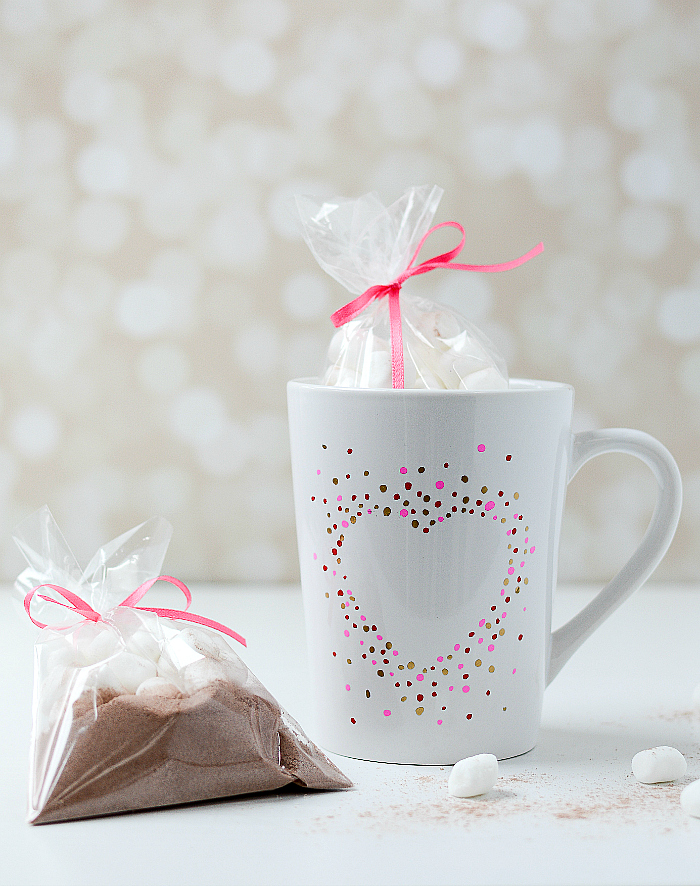 So I'm starting with baby steps. With a dollar store mug and Sharpie paint pens …
Valentine Gift Idea – Heart Mug DIY
Materials*
Dollar Store Mugs
Hot Chocolate Mix
Mini Marshmallows
Pink Ribbon
*some affiliate links included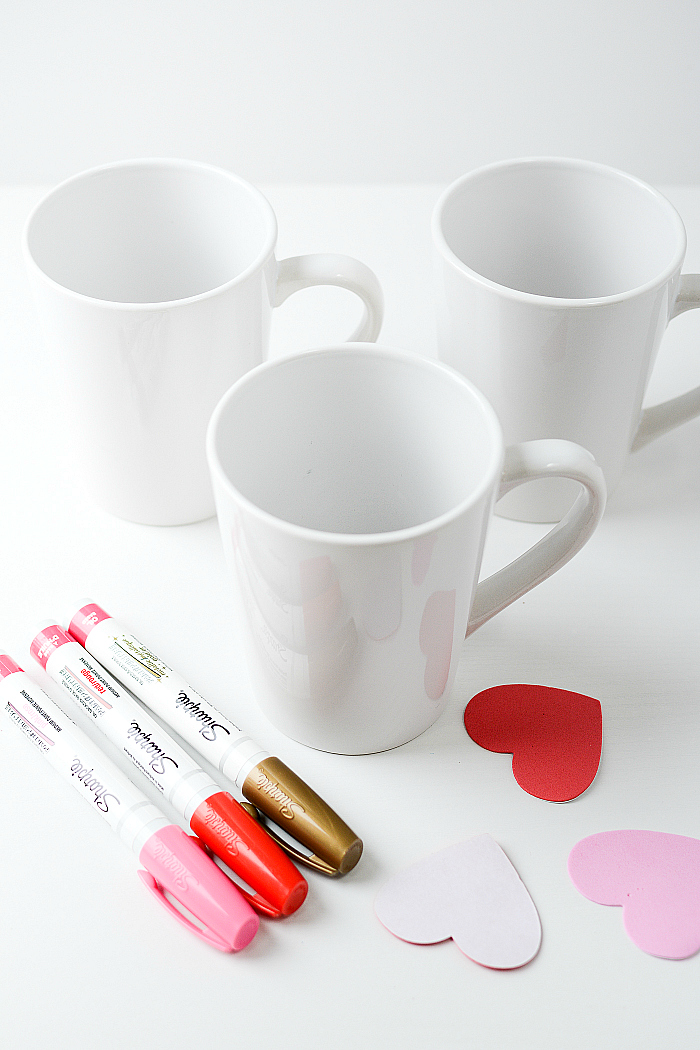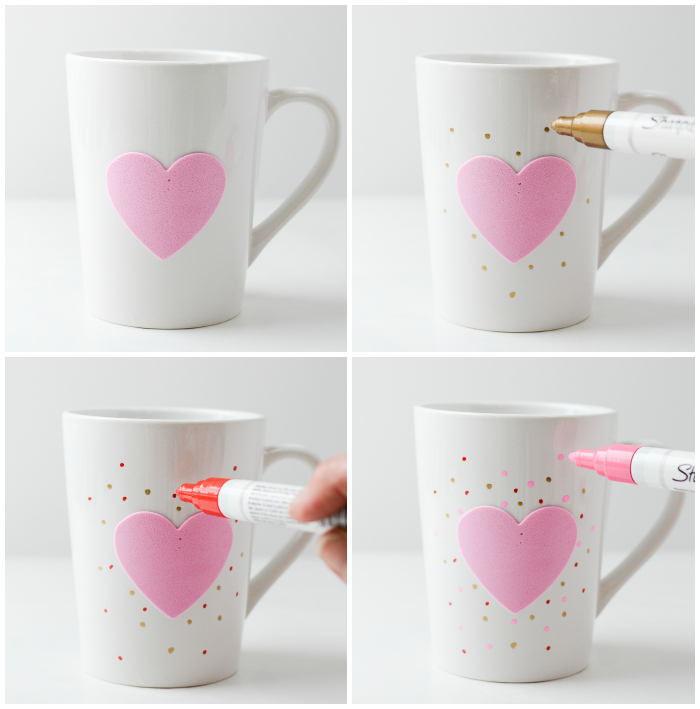 Attach heart sticker to mug. Using paint pens (I used three colors) start adding dots around the sticker. Concentrate them more densely closer to the sticker and then space out as move farther away.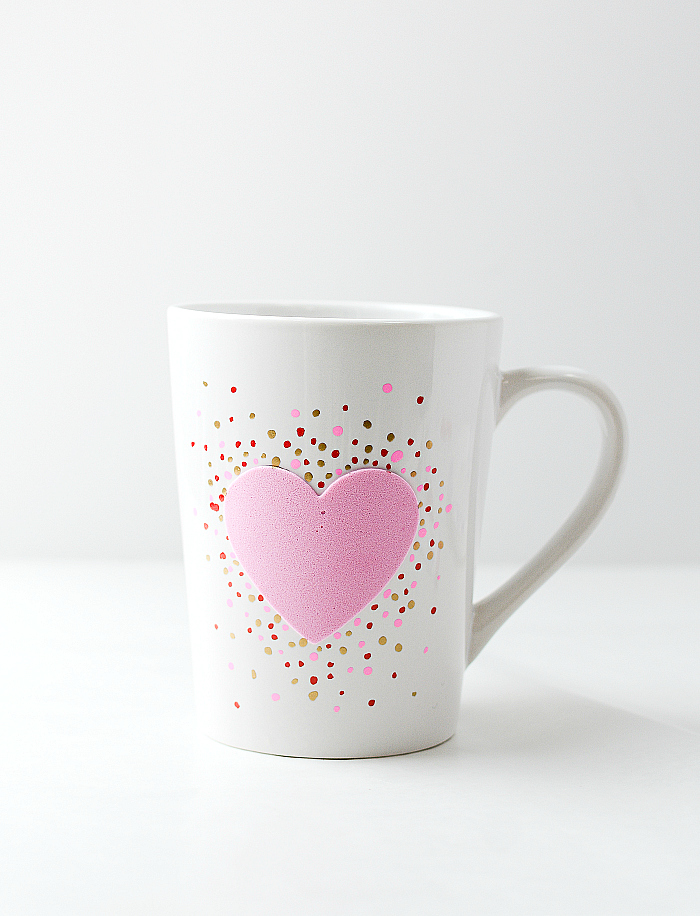 Once dry, remove sticker.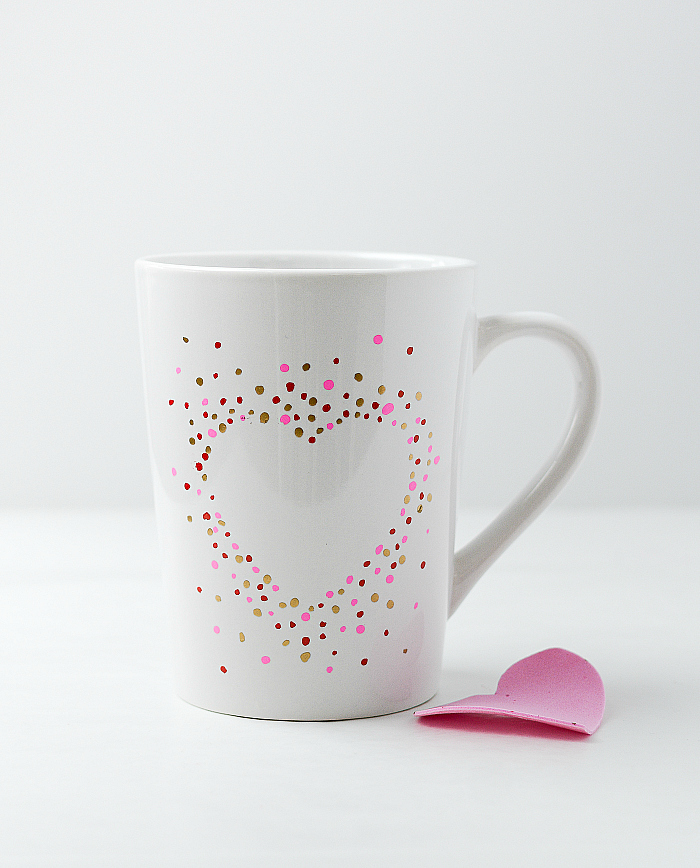 Let dry overnight. To set paint, bake in oven for 30 minutes at 350 degrees. Make sure you put the mug in the cold oven and then turn on. Then let mug stay in oven to cool off after you turn off the oven.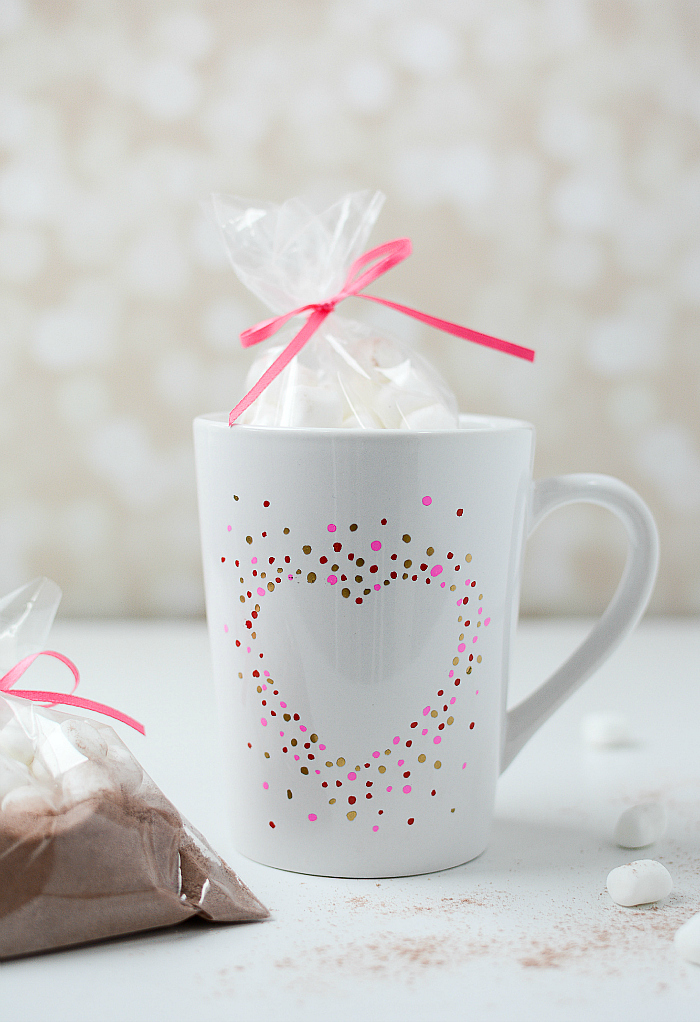 For a Valentine's Day gift idea (or even a teacher's gift idea) add a little packet of hot cocoa and mini marshmallows.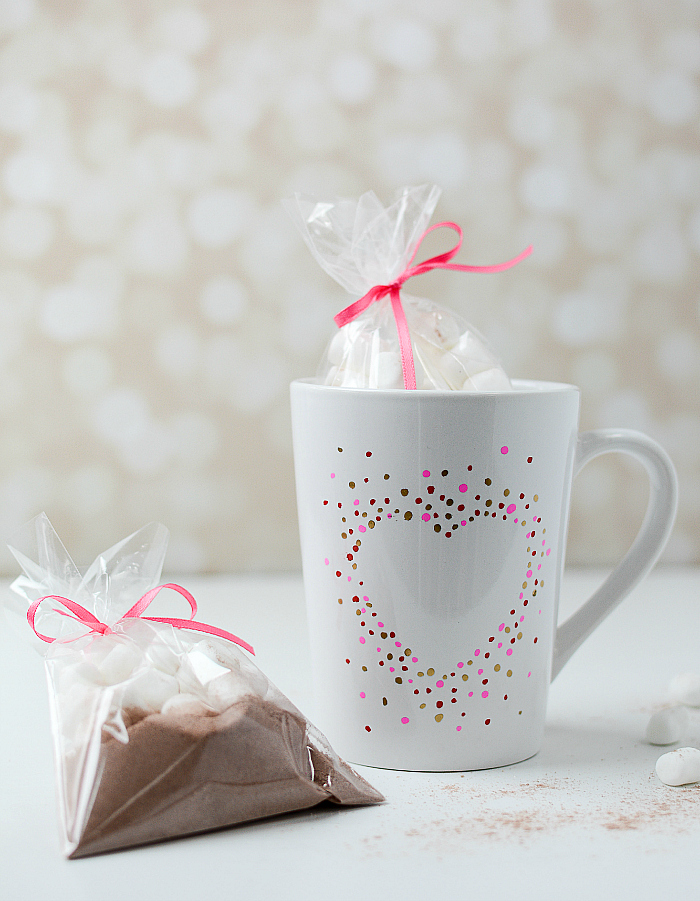 And that's it!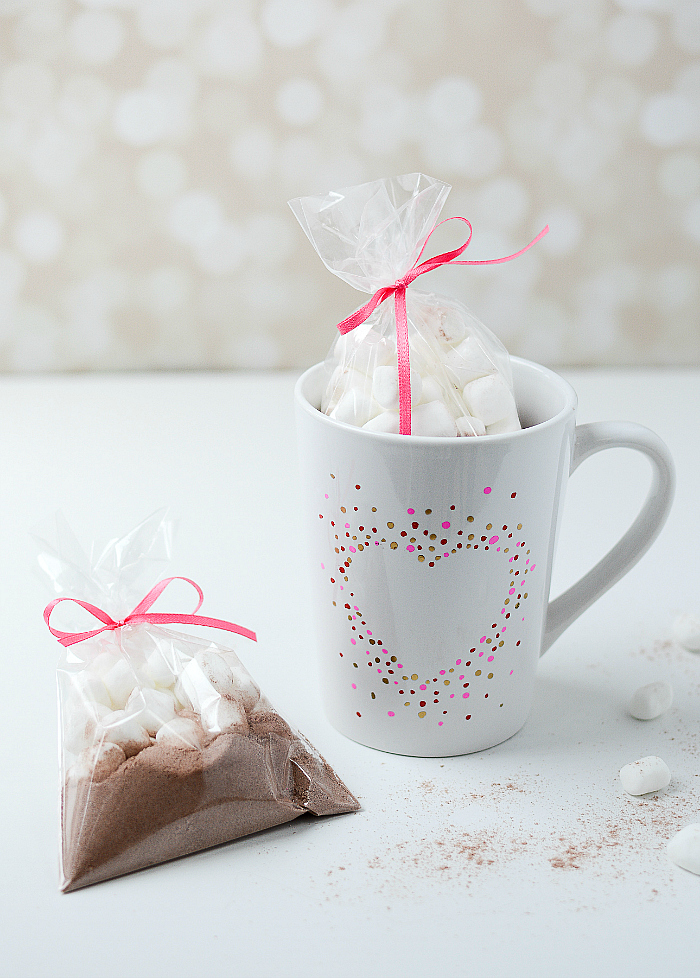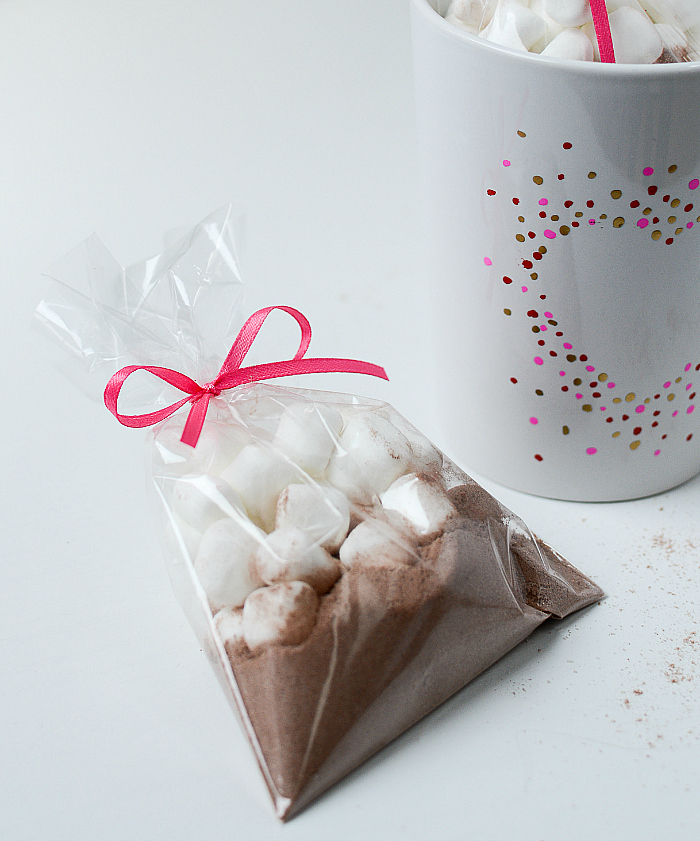 Happy Valentine's Day, my friends! And I promise to create more …
and stress less!
🙂
Pin It!

You Might Also Like: