Vintage Truck in Mason Jar Snow Globe – Mason Jar Snow Globe Ideas.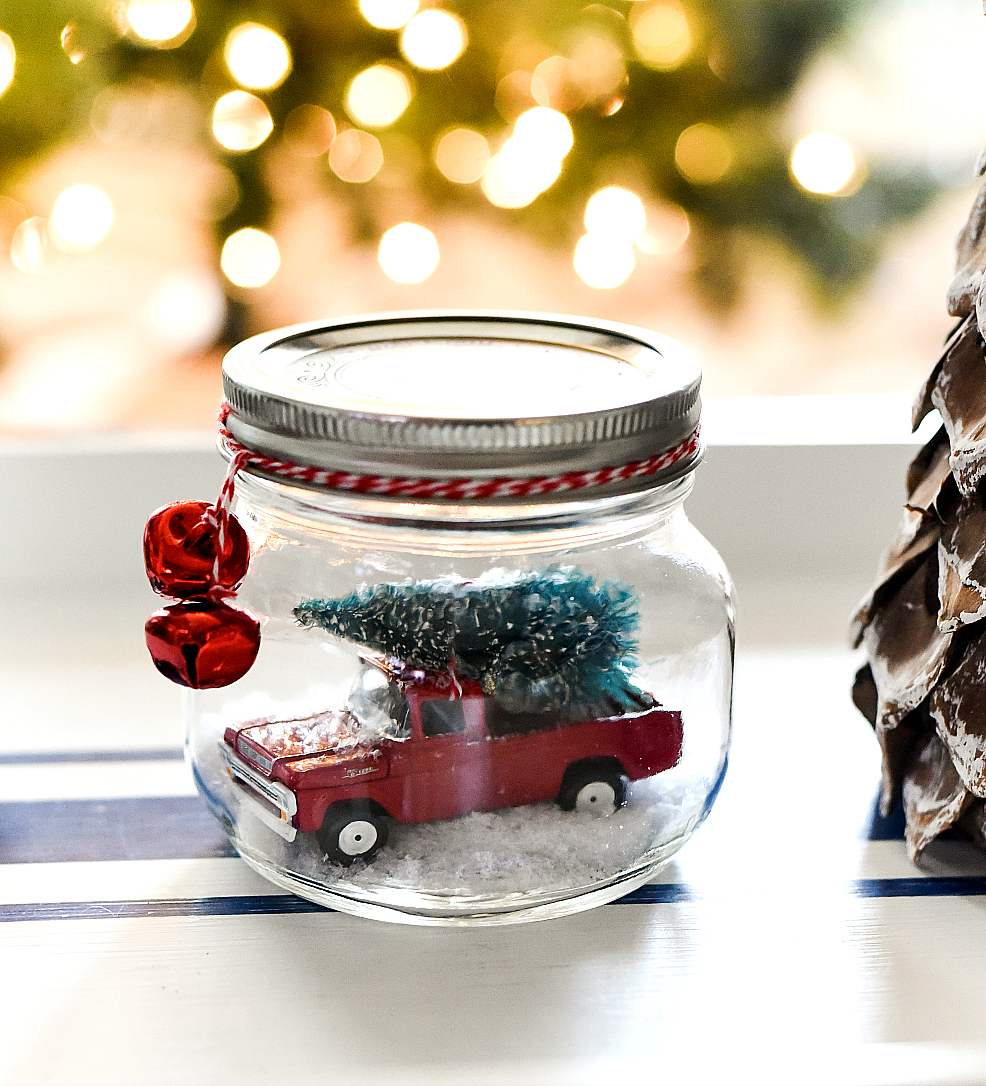 Sometimes when I'm feeling a little blue … like after days and days of cold and rainy weather … I like to go to my Etsy shop to read customer reviews.
They (almost) always cheer me up. Well, the five star reviews do. Which there are many. Which makes me happy. But the four stars? Well, those make me a bit sad.
You see, I'm a pleaser. And an over achiever. And I realize four stars are great ….
right?
Fabulous. Wonderful. Worthy of a standing ovation.
And I realize that some people can never, ever give five stars. They feel there is no such thing as perfection and there is always room for improvement. I blame Nadia Comaneci's perfect 10's at the 1976 Montreal Olympics opening up the discussion about if there really is a perfect 10.
I get it. Kinda.
And I realize in some reviewer's minds the missing one star is somehow suppose to motivate me to do better. Give more. Reach for perfection …
Sigh.
But it still hurts. Just a little.
And, depending on my mood and psyche, this seeking out of approval backfires.
Perhaps it should. Because this exercise of ego-stroking is not really a good look on me.
Sigh.
But at least a four star review is always better than 3 stars. And 2 …
😉
And speaking of my Etsy shop, it's time for some self-promotion to go along with this self-congratulations post. This year's car and trucks in jars are up for sale. But, being the magnanimous person I am, I'll share a little tutorial on how I made them here as well …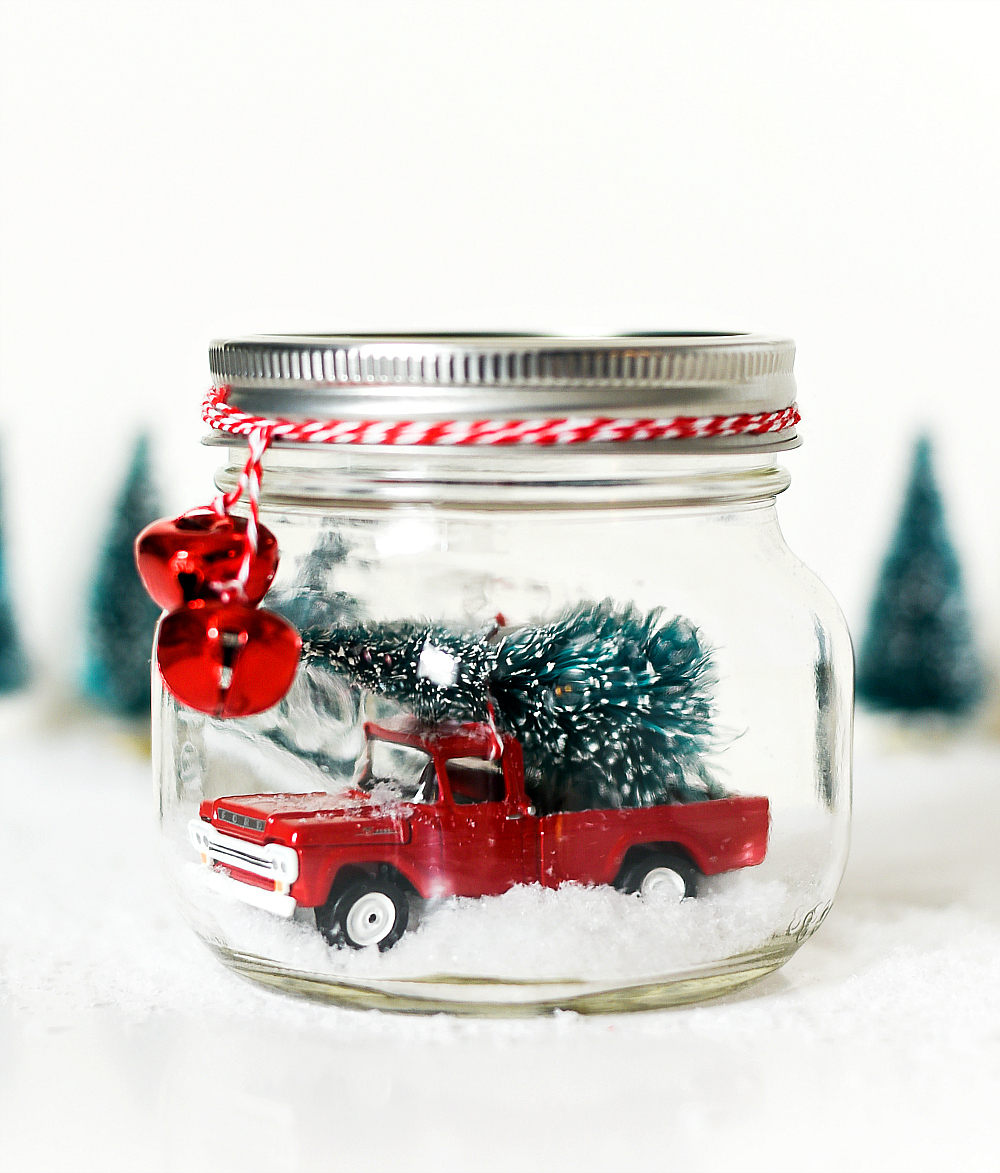 How To Make Vintage Truck in Mason Jar Snow Globe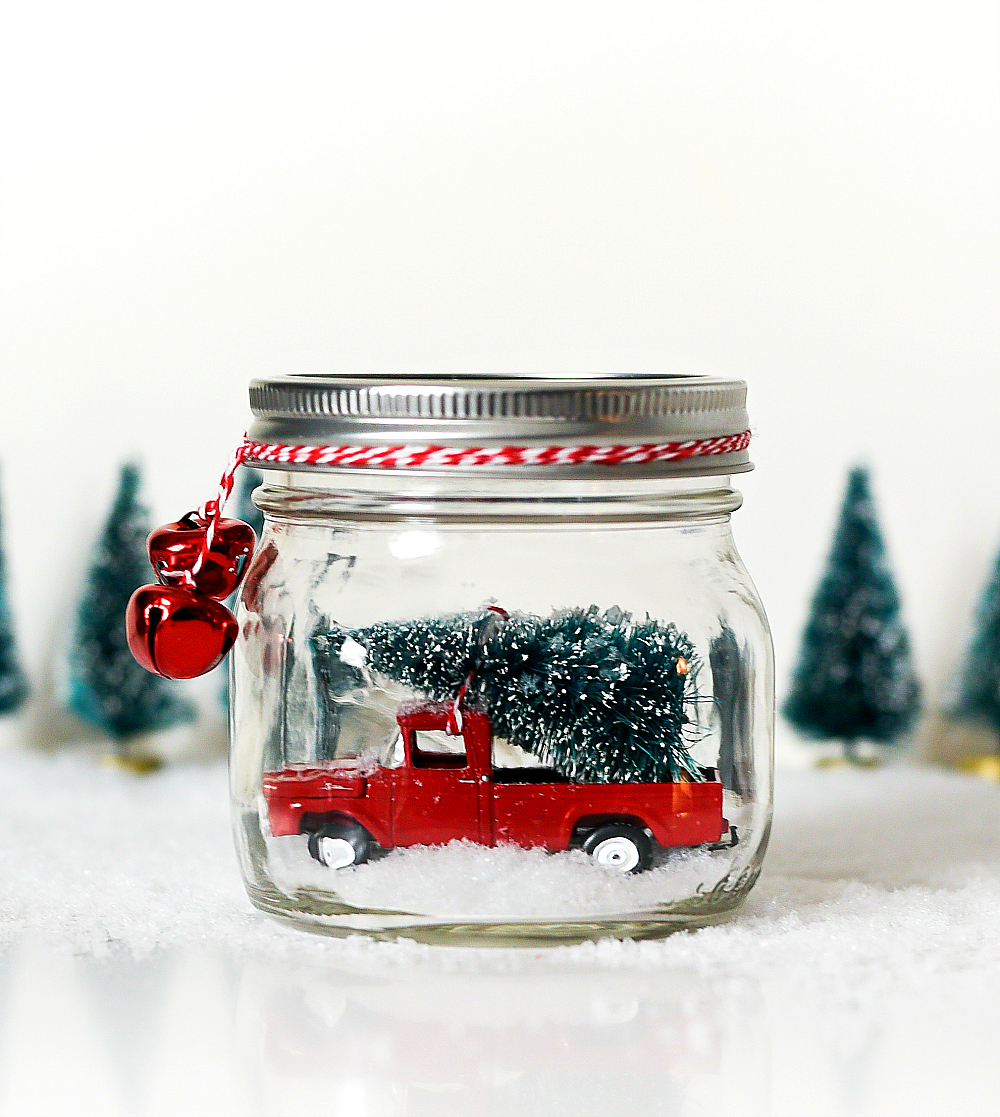 Materials*
1/64 Red Ford Pick Up Truck (you can find a selection at this link)
Ball Elite Wide Mouth Pint Mason Jars (click here for Amazon sellers)
20mm Red Jingle Bells (click here)
Red & White Baker's Twine (click here)
Mini Bottle Brush Trees (click here)
Faux Snow (click here)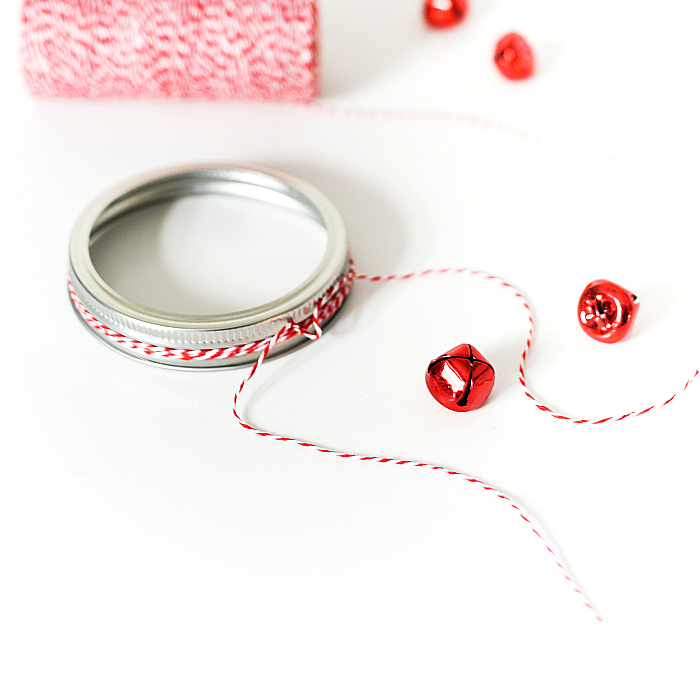 Start by wrapping baker's twiner around mason jar three times and tie a knot.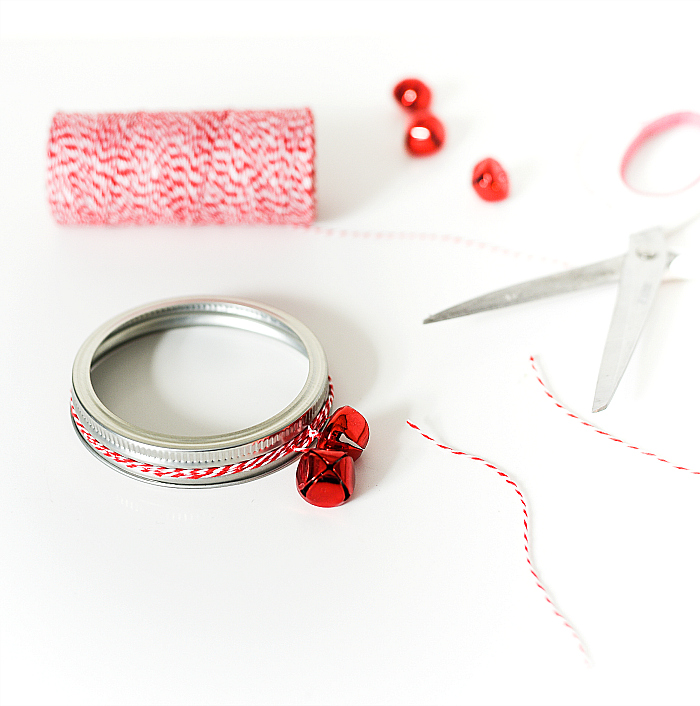 Hook twine through tops of jingle bells. Knot and cut away excess twine.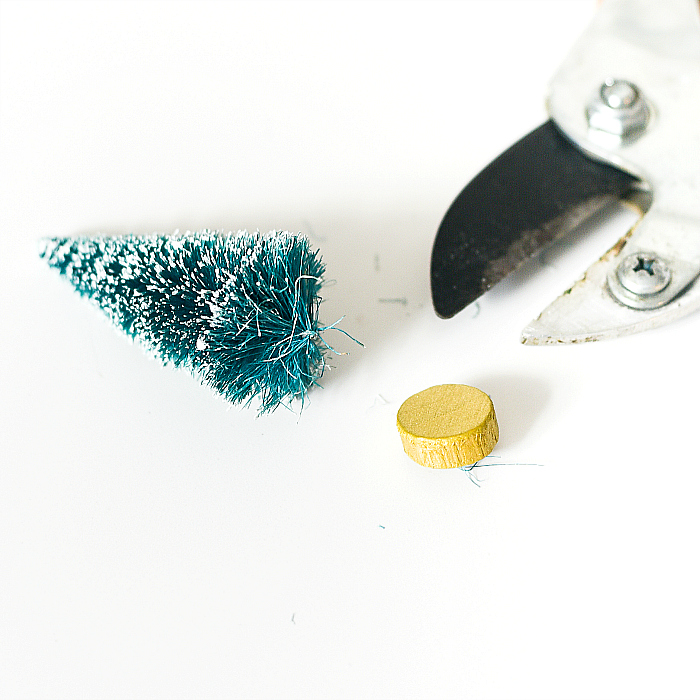 Cut base off bottle brush Christmas tree.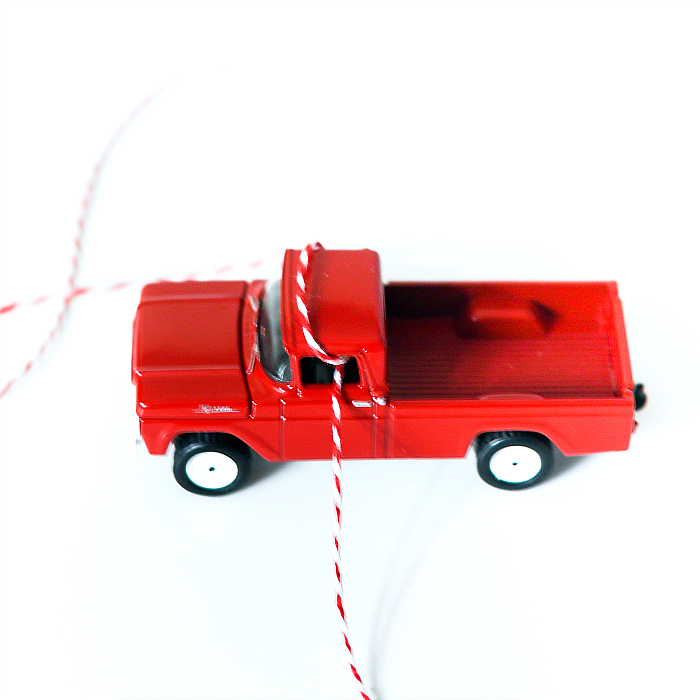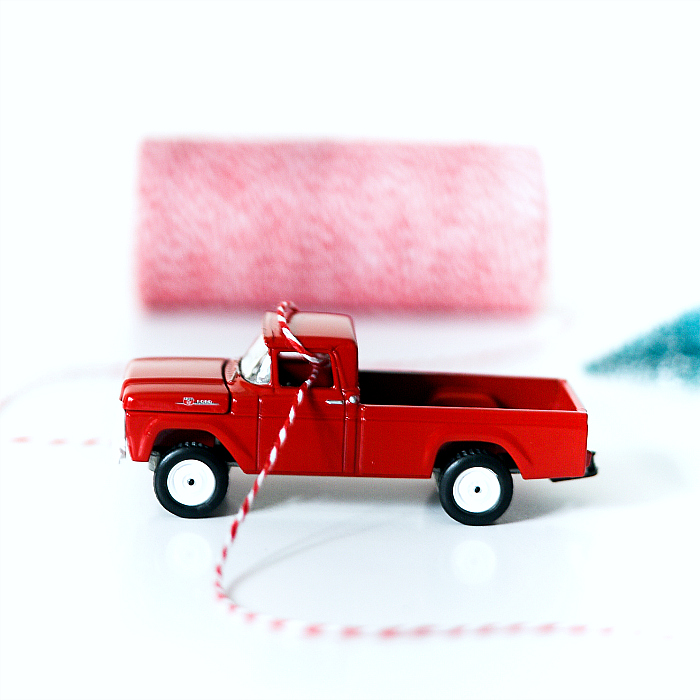 Feed backer's twine through window.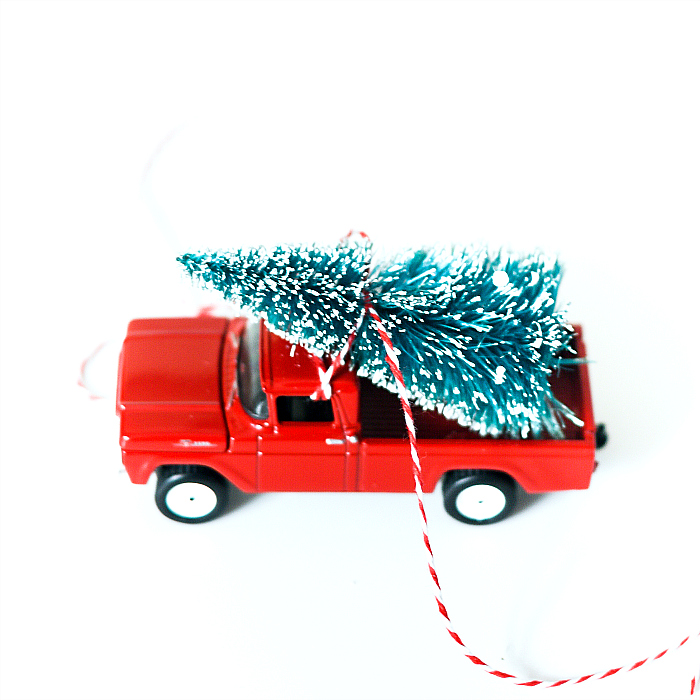 Place tree in flat bed of truck. Wrap baker's twine around tree and knot off.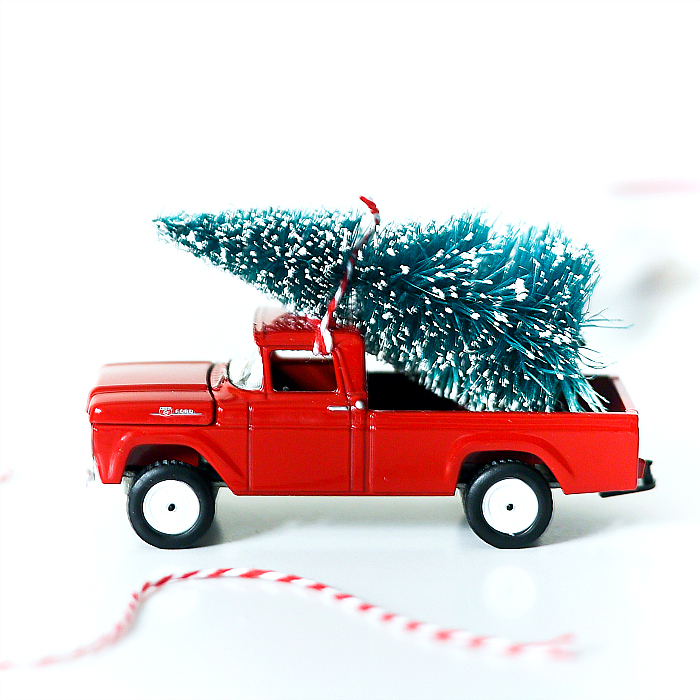 Knot and cut off excess twine.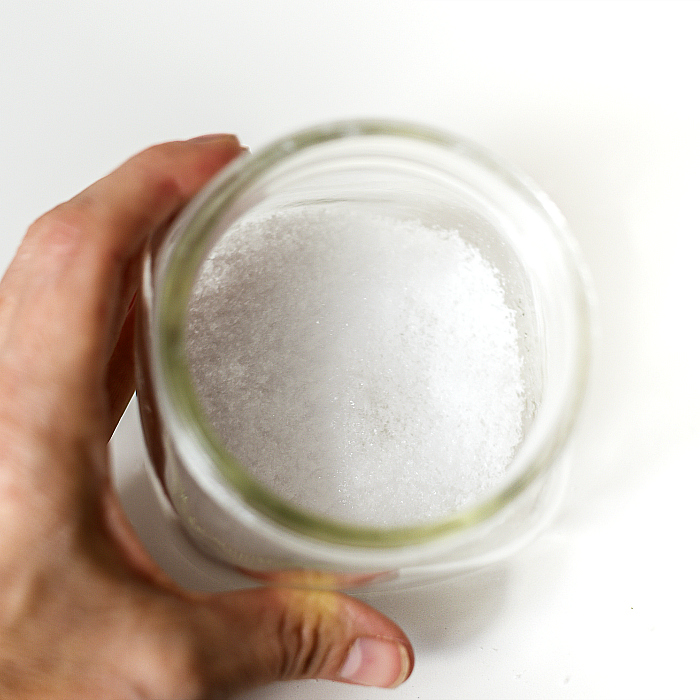 Add faux snow to bottom of mason jar.
Insert cart. Twist on lid and band.
And you're done!
Now I'm currently selling this vintage truck in mason jar snow globe on my Etsy shop (click here).
I also have a vintage Jeep Wrangler at my Etsy shop (click here).
Along with a vintage VW bus snow globe (click here).
Pin It!
You Might Also Like: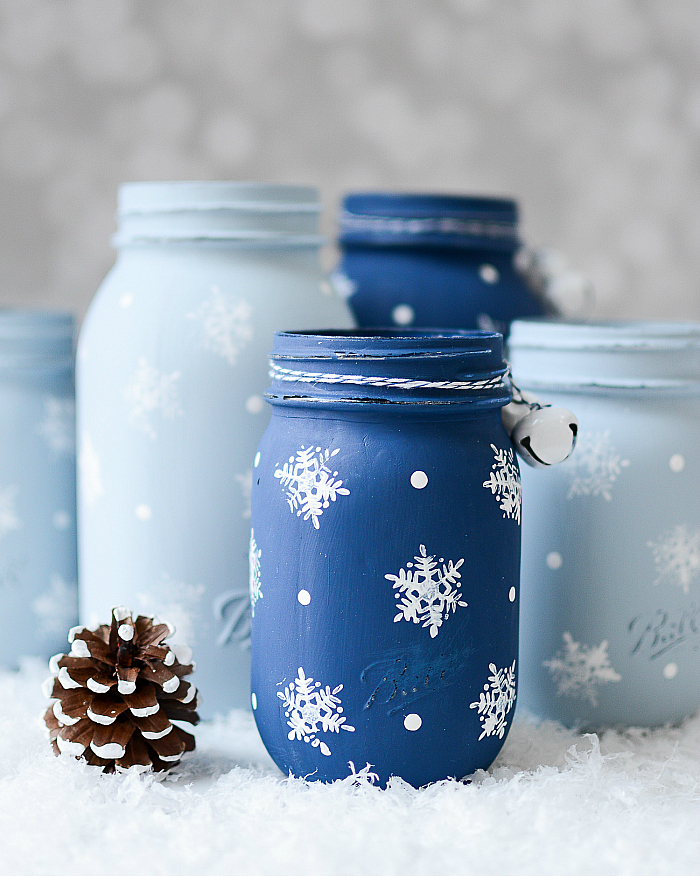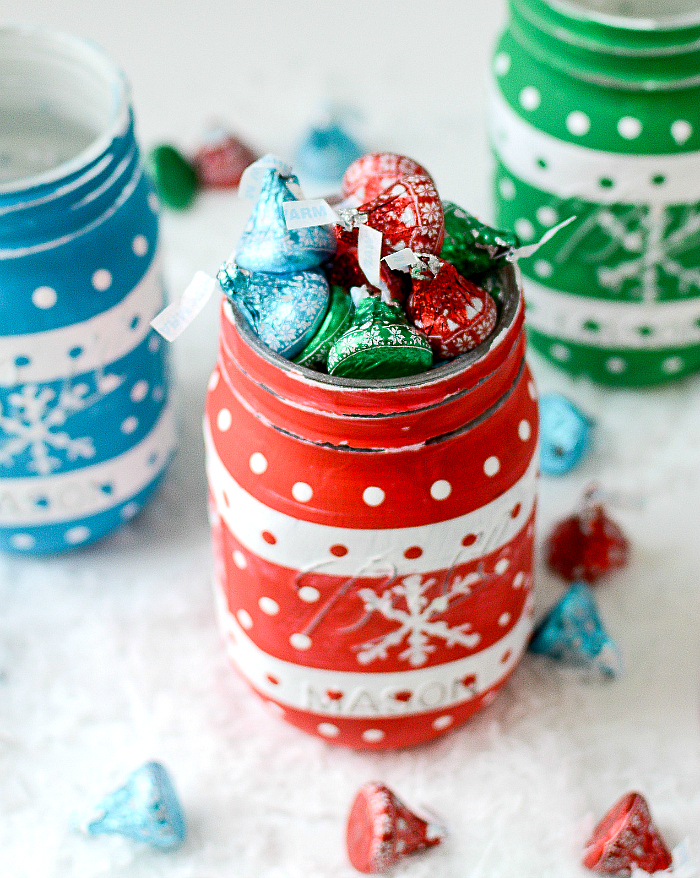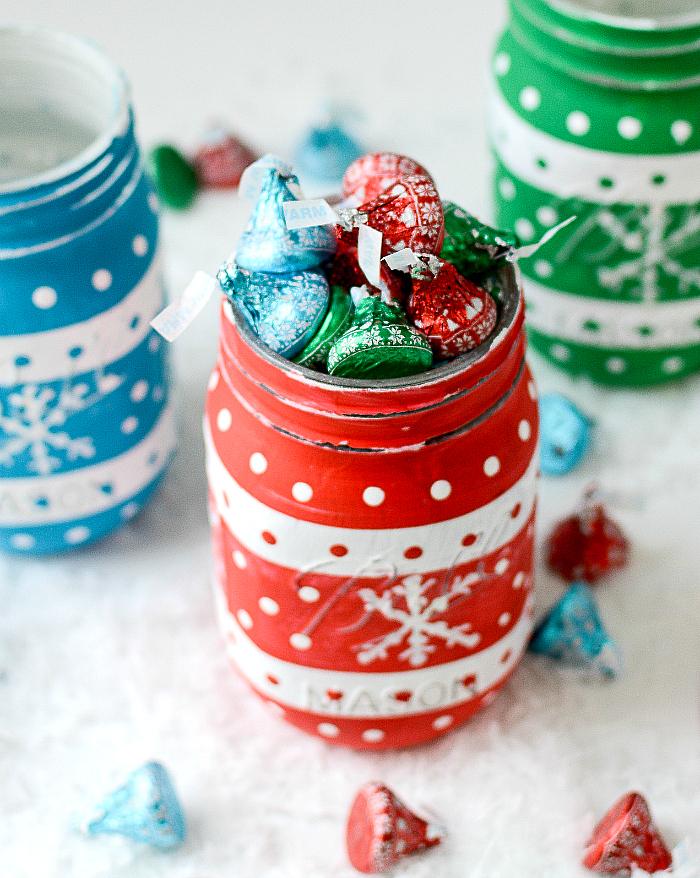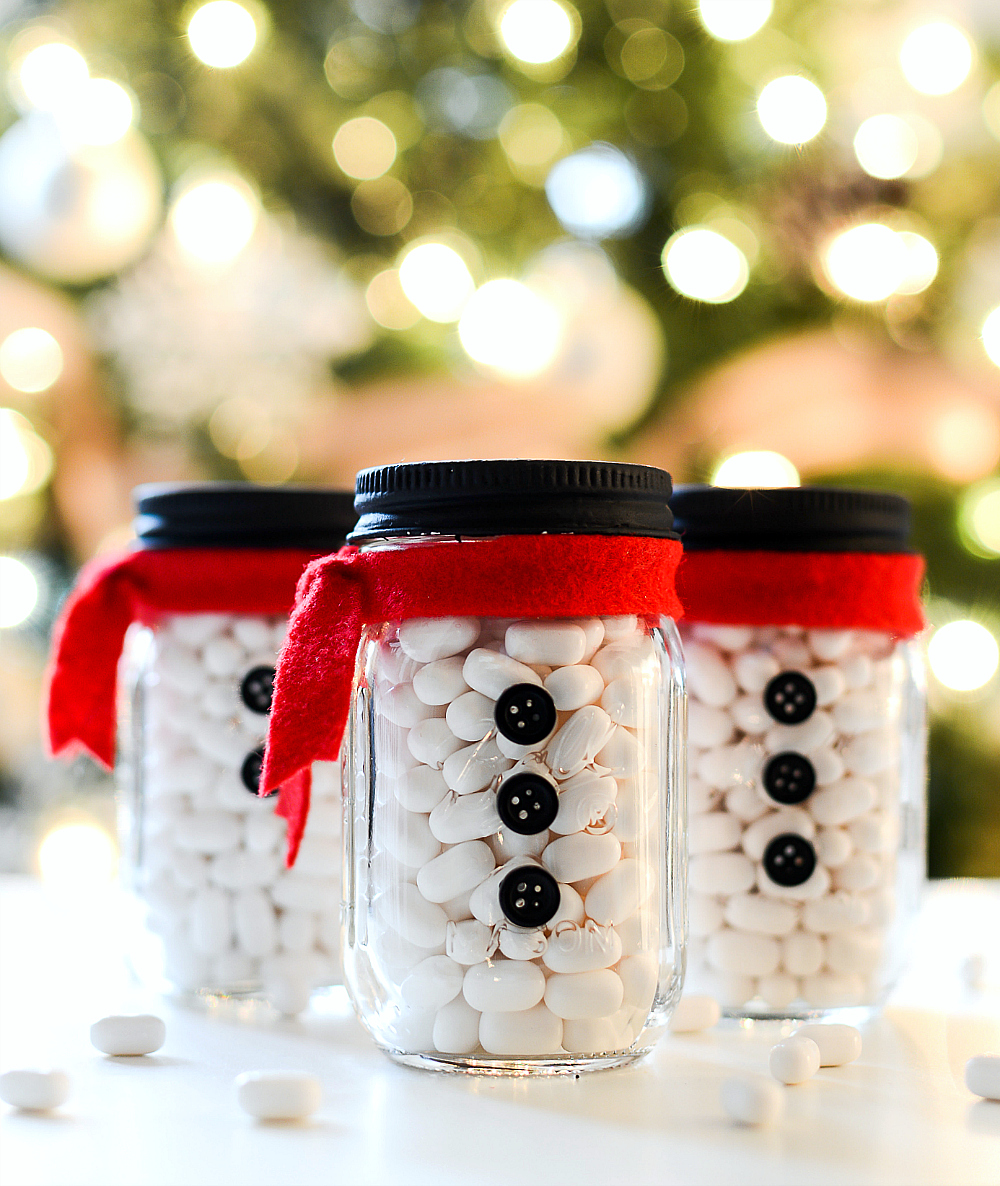 Mini Mason Jar Snowmen Stocking Stuffers
You can find all my mason jar creations at this link …
Sharing: Between Naps on the Porch |