Weight Watchers Cauliflower Fried Rice – Low-Point Weight Watchers Entree Ideas.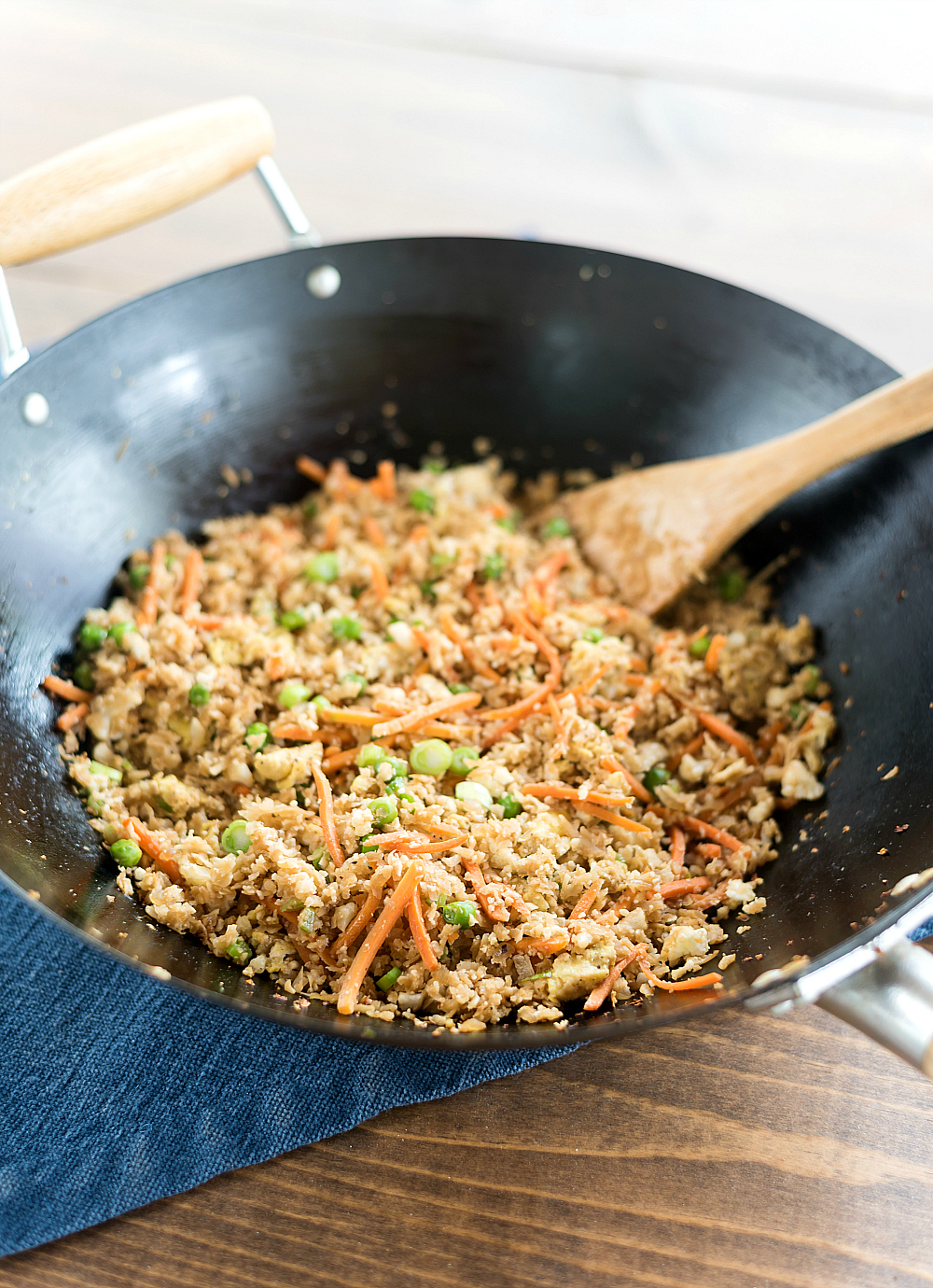 I'm going to be brutally honest with you. Tell it like it is. I won't sugar coat it …
or more like soy sauce coat it …
cauliflower does not taste like rice.
Period.
No matter how you slice or dice or grate or food process it, at the end of the day, cauliflower is cauliflower and rice is rice.
Don't believe the hype that you can turn a good-for-you vegetable into a yummy carb.
Sadly, the world doesn't work that way.
Now, with that said, this Weight Watchers cauliflower fried rice is pretty darn good. Yes, you can still taste the unmistakable tastes of cauliflower. But once grated and cooked and mixed with egg and peas and onion and carrots and soy sauce …
and if you close your eyes just the right way …
you could pretend it's fried rice.
Nah. Just kidding.
It doesn't work that way. But it does offer the flavors of fried rice. And it is a good tasting, satisfying and healthy alternative for those keeping an eye on their waistlines. Especially with one serving at a mere 3 Weight Watchers SmartPoints points.
Weight Watchers Cauliflower Fried Rice Recipe
Servings: 4 | Weight Watchers Points (per serving): 3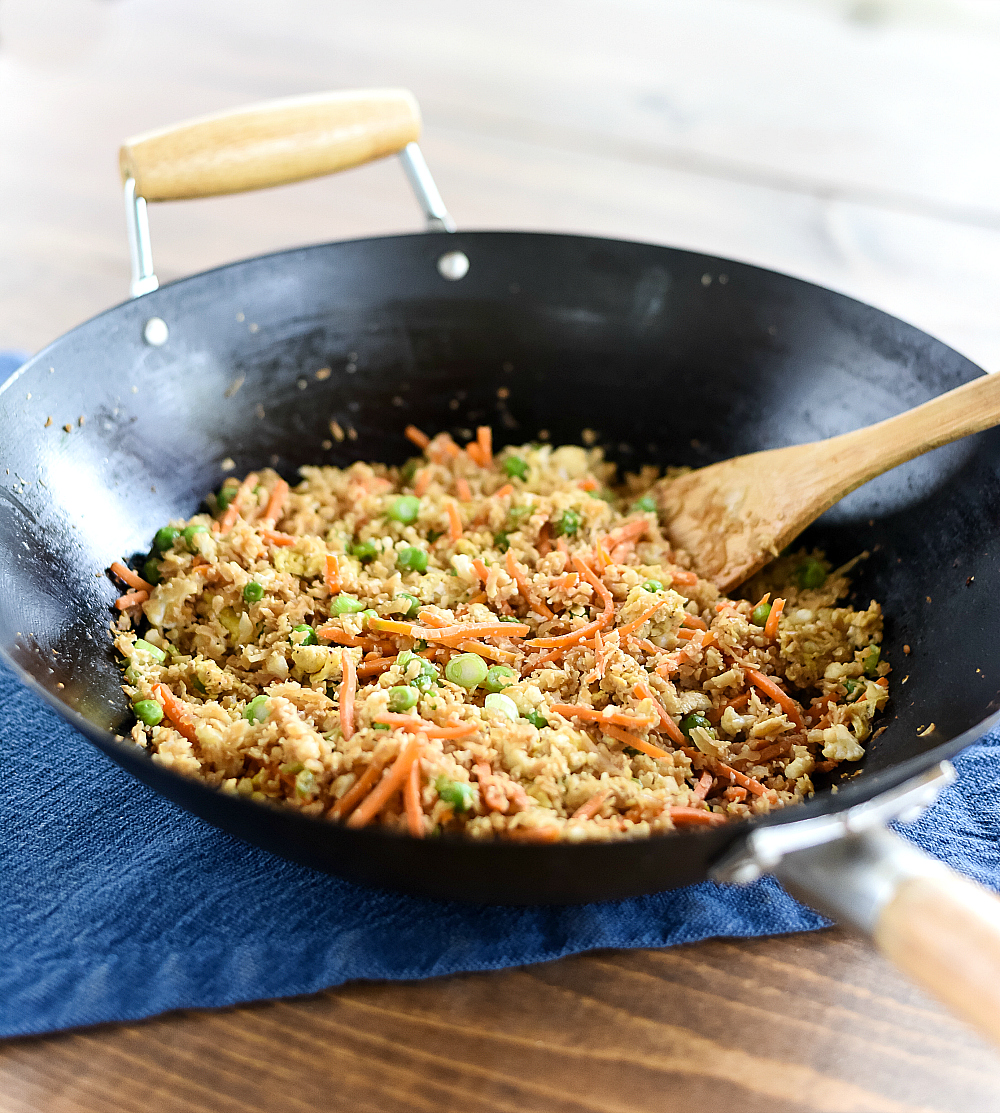 Ingredients
1 medium head cauliflower
1 tablespoon sesame oil
2 eggs
1/2 medium onion, diced
2 garlic cloves, minced
1/2 cup frozen peas
1/2 cup carrots, shredded
5 scallions/green onions, chopped
2-3 tablespoons of soy sauce (to taste)
Pinch of salt & pepper (optional)
Instructions
Remove cauliflower core and chop into large florets. Using largest side of grater, grate cauliflower florets. Warming, this gets messy. If you have a food processor pulse until size of rice or couscous.
(Optional step: Beat eggs in small bowl. Scramble in small sauce pan. Set aside. I do this because I have yet to master the scrambling of eggs in the wok while all the other ingredients are in the wok!)
Heat 1 TBS sesame oil in wok (or deep frying pan) on high heat. Saute onions and garlic until release aroma (about 1-2 minutes).
Add frozen peas and carrots. Stir frequently as stir fry for 3-4 minutes.
Add cauliflower and stir fry for another 3-4 minutes until soft.
Add soy sauce and stir fry for another minute.
Add pre-scrambled egg and stir fry for another 1-2 minutes.
Remove from heat and scallions.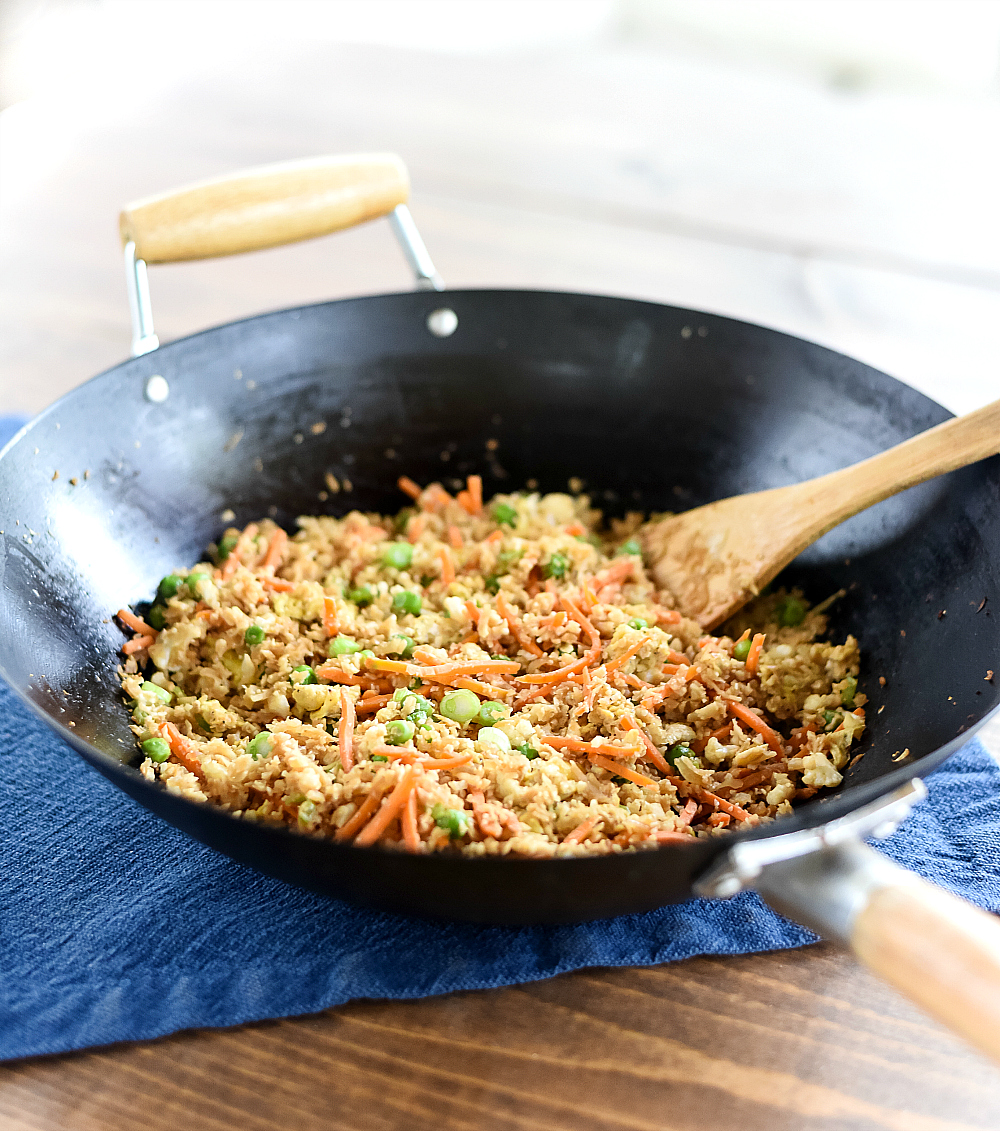 I will offer one final piece of advice: Don't pop in a tic tac before tasting your creation. Because you'll want to dump all your hard (and messy) work grating that cauliflower and stir frying this recipe down the garbage disposal. 🙂
Pin It!

You Might Also Like: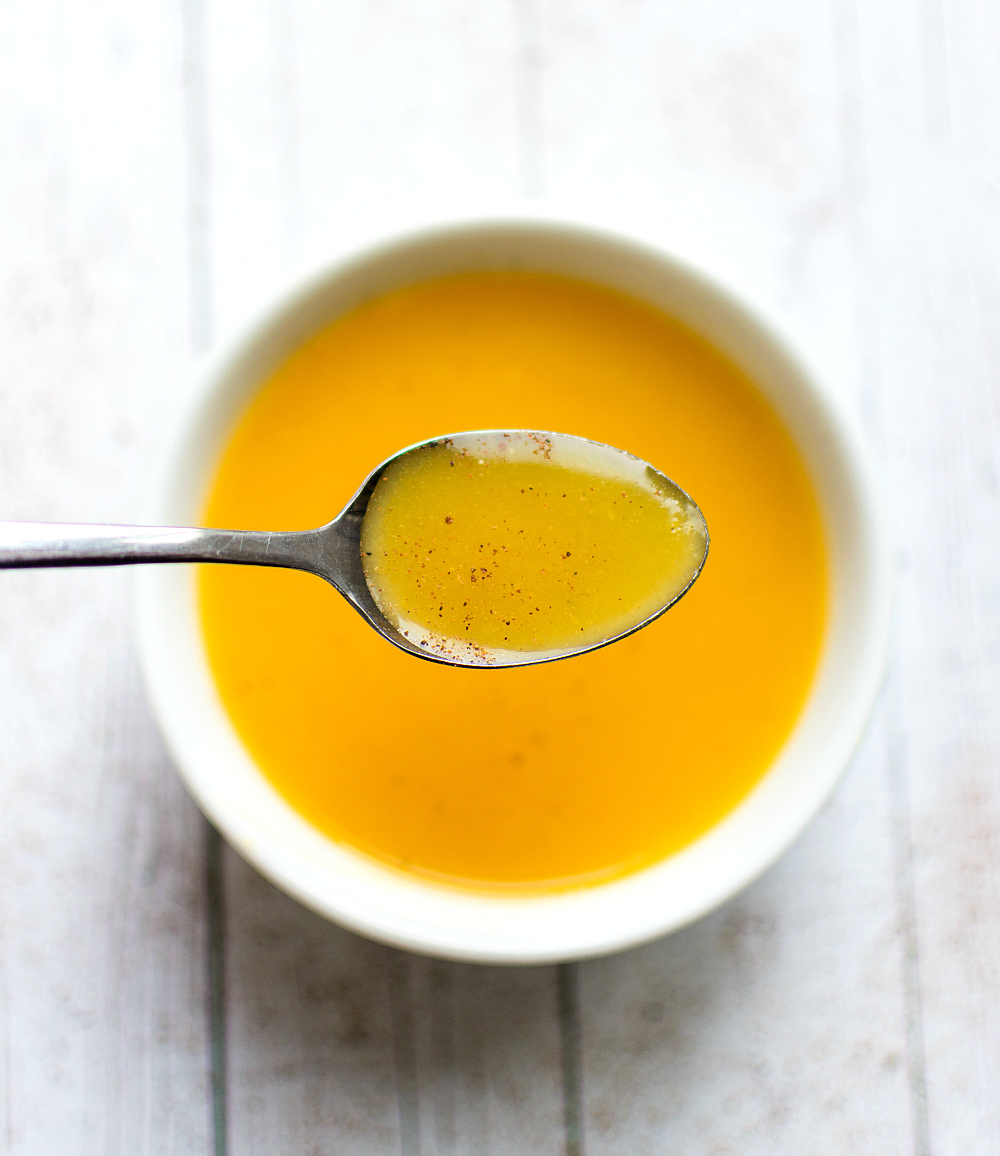 Weight Watchers Butternut Squash Soup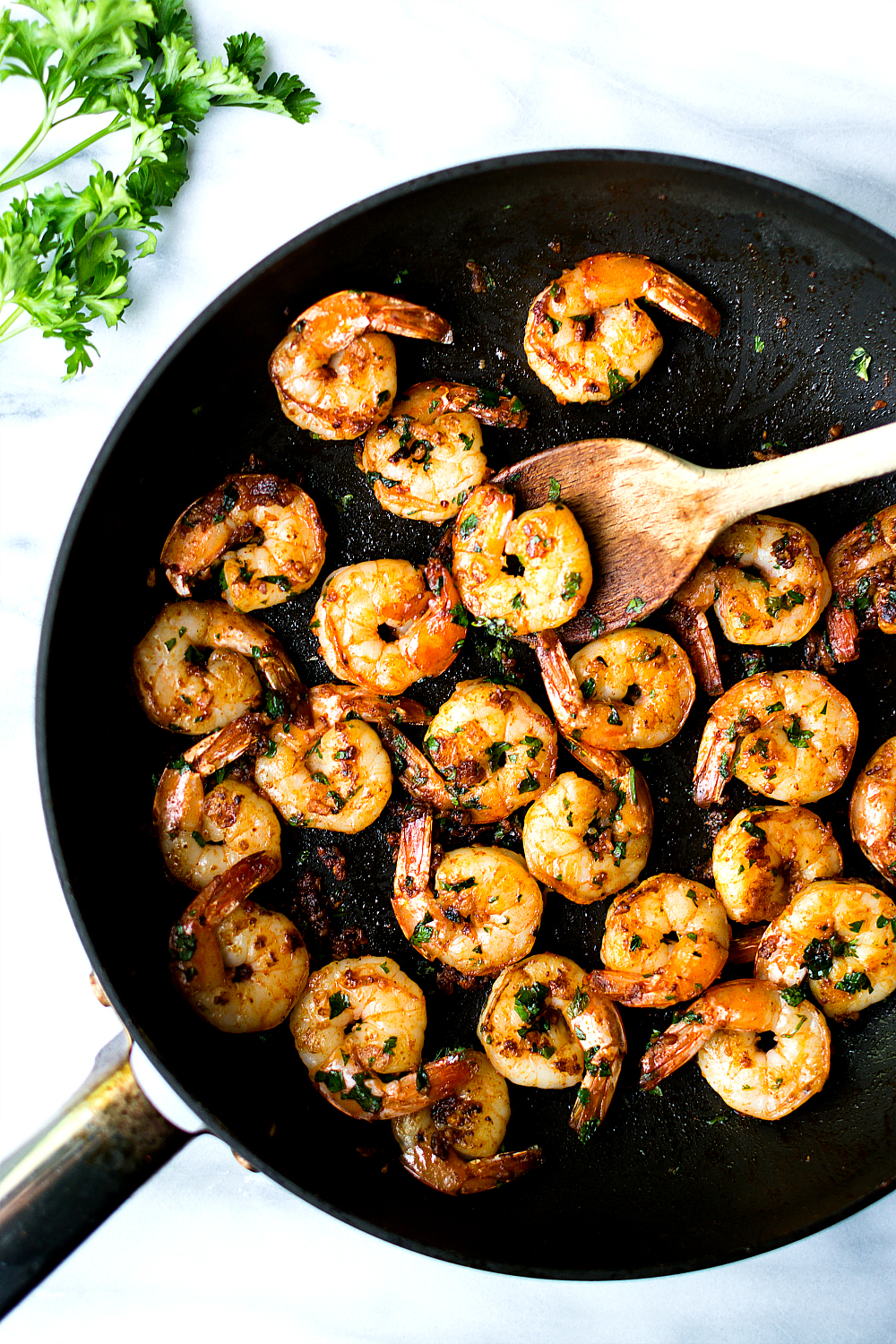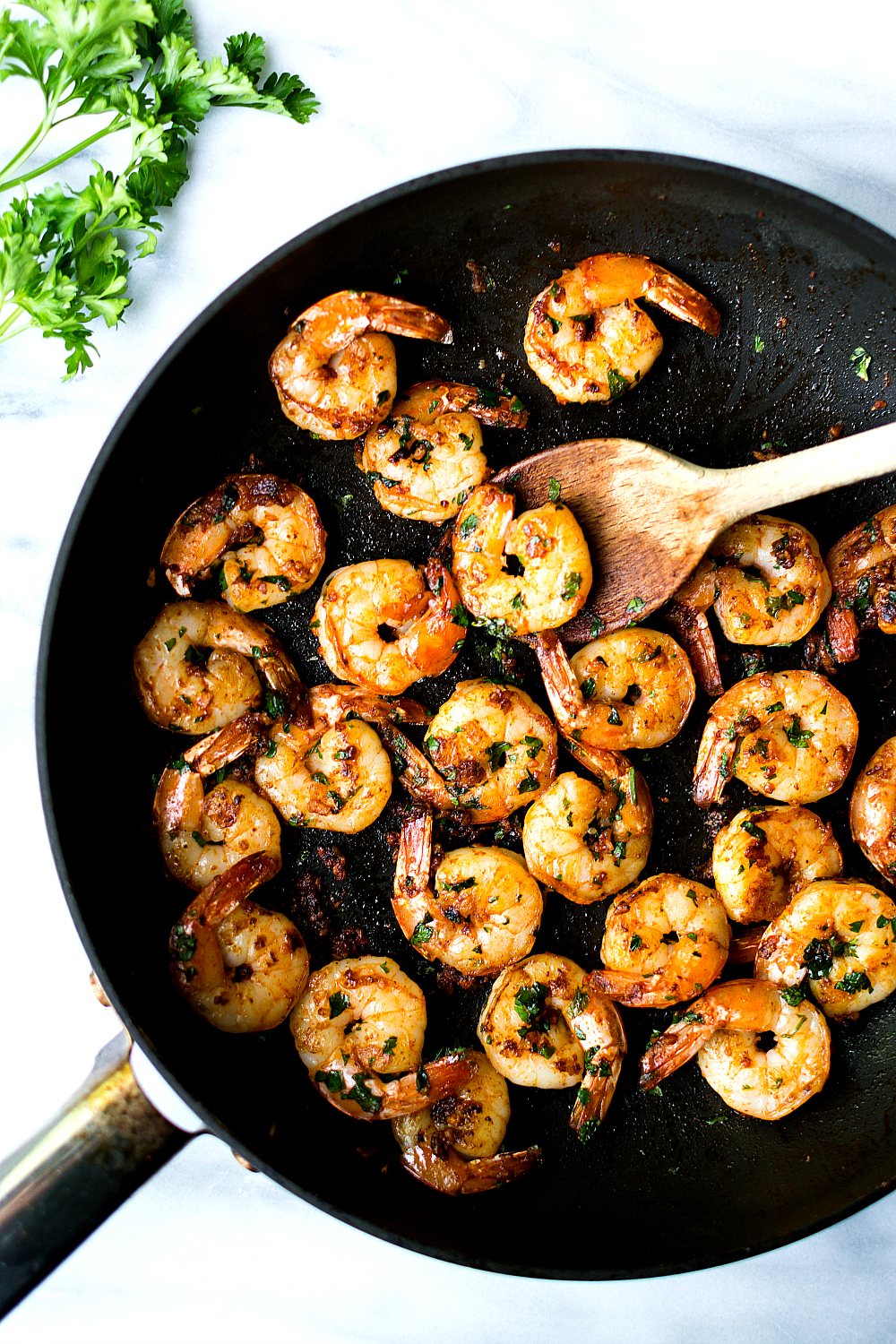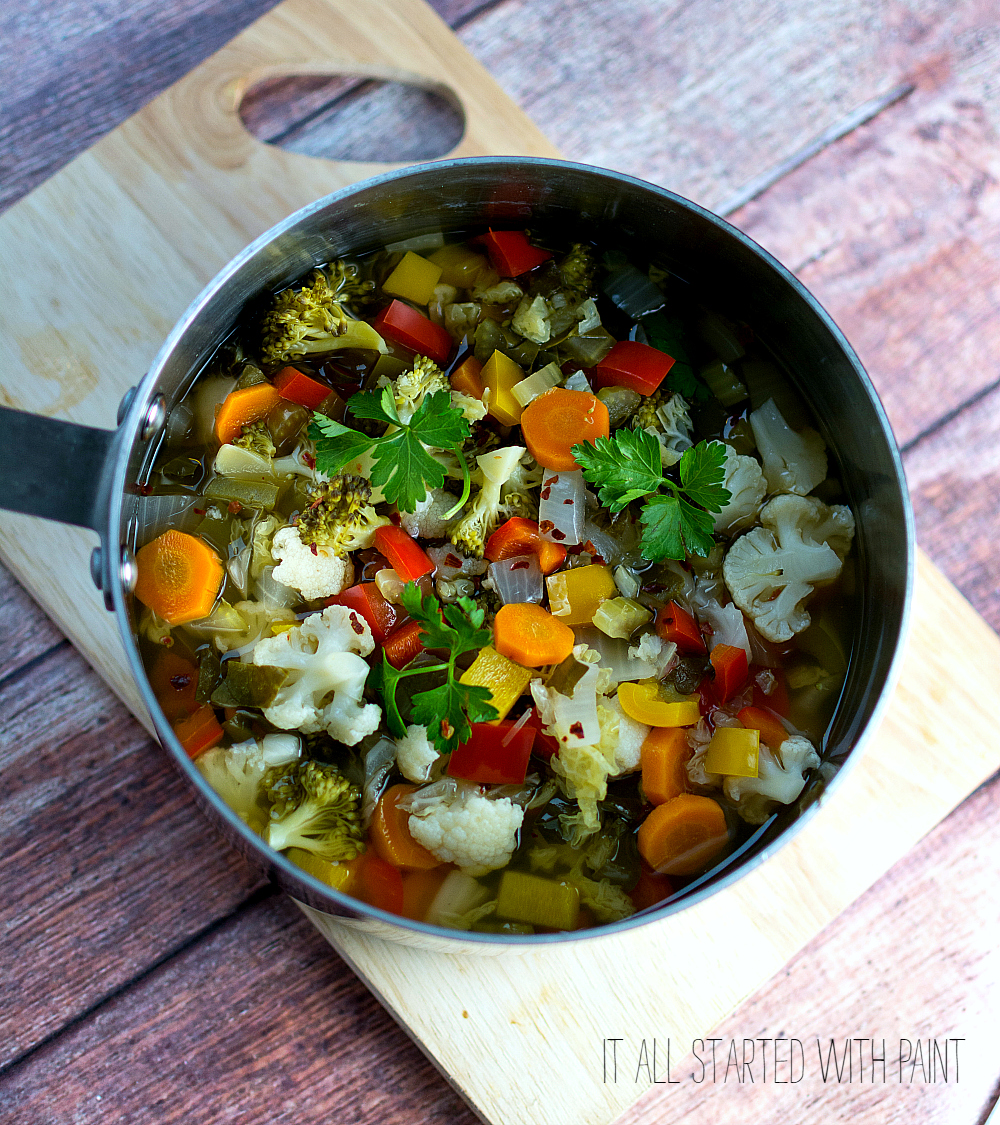 Weight Watchers Zero Point Vegetable Soup
You can find my full gallery of Weight Watchers Recipes by clicking here …
Sharing: | Between Naps on the Porch |