This post brought to you by Weight Watchers® Ice Cream. The content and opinions expressed below are that of It All Started With Paint.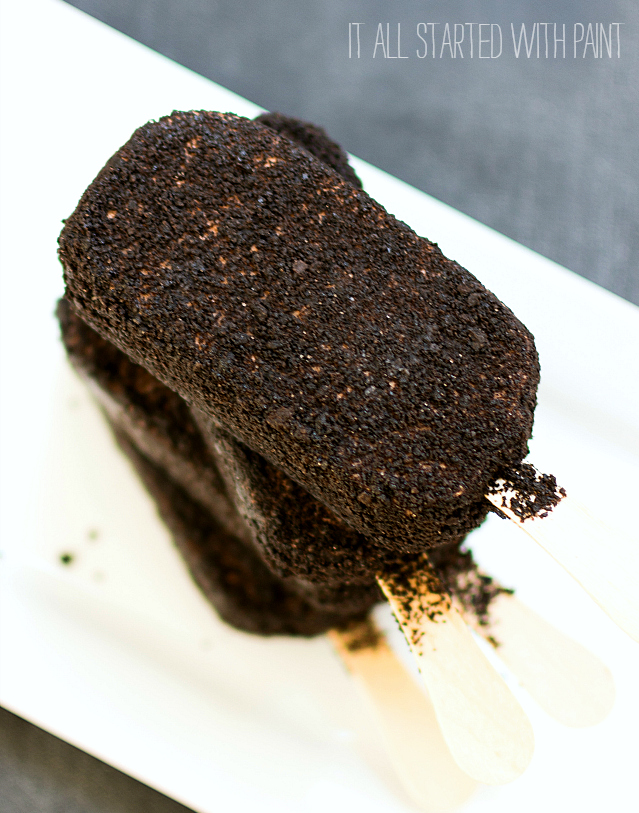 You know how I've declared this The Year of the Blog. Well,I've also declared it The Year I Get Healthy.
Hence all the Weight Watchers recipe ideas I've been eating — and sharing — here.
But I have to say, it's been challenging. For both Years. And there are plenty of parallels.  
Like getting down on myself  … and getting down on the blog.
Like not feeling like I look good enough … and not thinking my my house and/or pictures and/or projects look  good enough.  
Like how I should just quit. Give up. Resolve myself to an unhealthy lifestyle … and like how I should just shut down the blog. Thinking no one would notice. Or miss me.   But then.
Then.
Then I remembered all the little wins along the way. And how they made me feel big.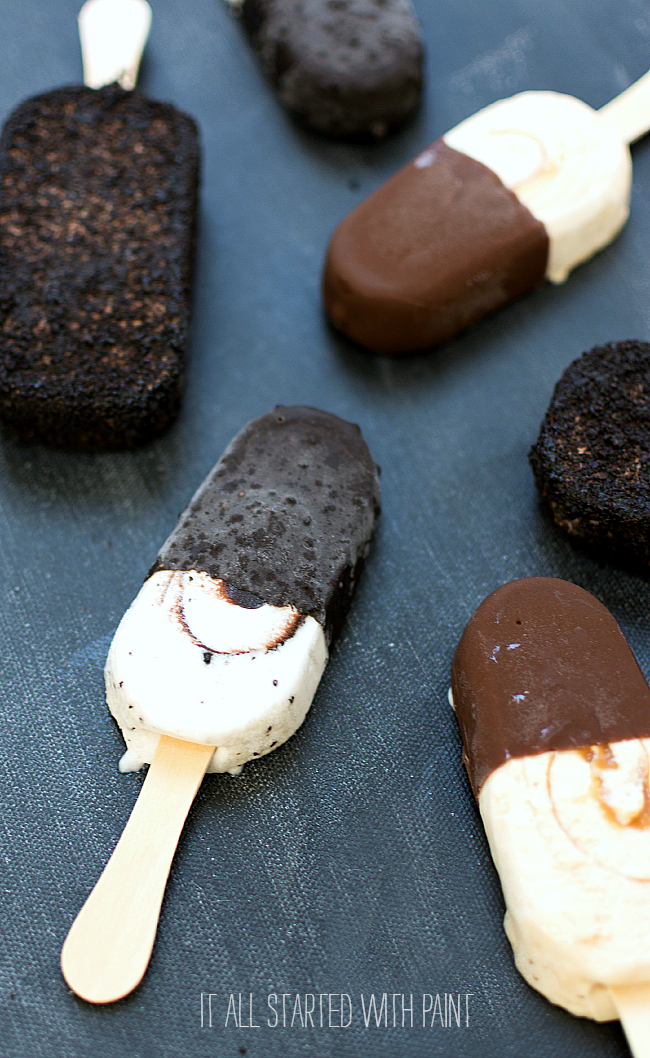 In the good way. 🙂
Like when I shopped for a new pair of jeans and went down a size … and like how my blog's pageviews were super-sized when a post went viral.
Like when I participated in a 5K and felt amazing when I crossed the finish line … and like how amazing I felt when a major magazine photographed my dining room makeover and it was a cover contender.
Like when I got dressed up for a date with my husband and felt really, really good … and like how really, really good I felt when a publisher found my blog and asked me to write a book.
The little wins have an enormous impact. Because life isn't a race. It's a journey. And those little wins along the path keep us going. Motivated. Moving forward.
And speaking of little wins, when I discovered Weight Watchers Ice Cream in my local Jewel, I knew I found a winner. Or, more accurately, the perfect freezer case partner to help me be a winner in my The Year I Get Healthy journey.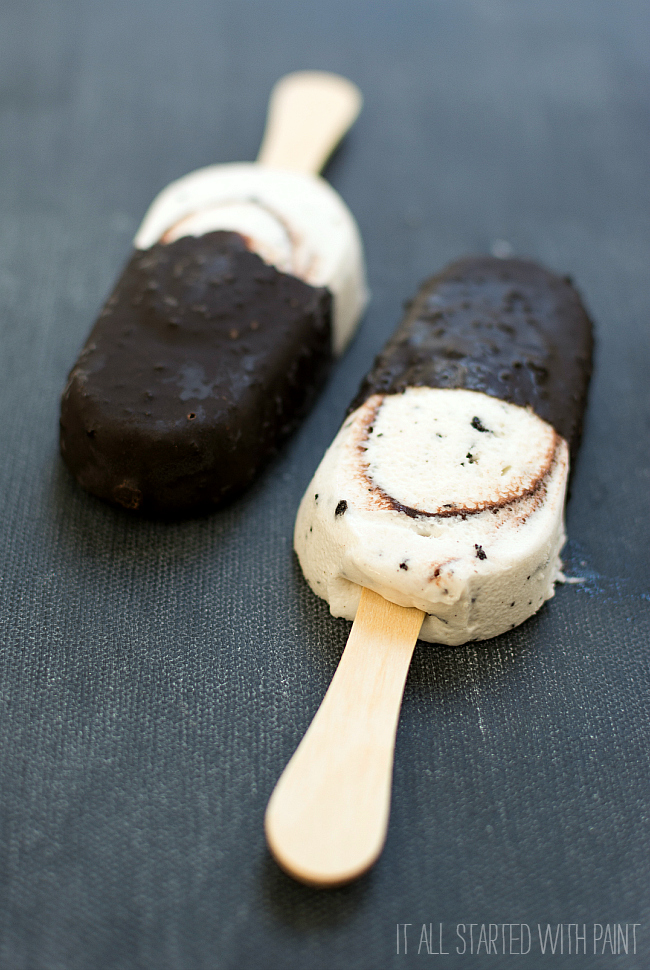 Because one of my biggest get healthy challenges … and downfalls … is my sweet tooth.   But Weight Watchers Ice Cream comes in so many different styles.  
Bars, cones and sandwiches.
And flavors.
Giant Chocolate Fudge Bars, English Toffee Crunch Bars and Dark Chocolate Raspberry Bars.
  It was near impossible to pick a favorite.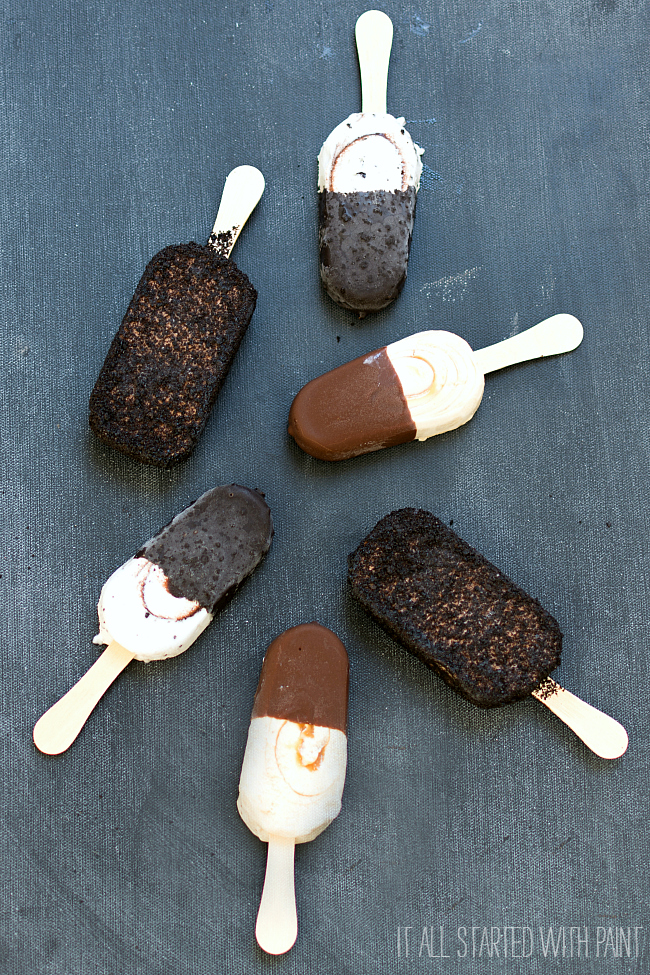 A winner, if you will. 😉   Needless to say, I took my sampling marching orders seriously.
Very seriously.
Starting with the Giant Chocolate Cookies & Cream Bars. With a 4 PointsPlus® value, they were a satisfying dessert option on day one.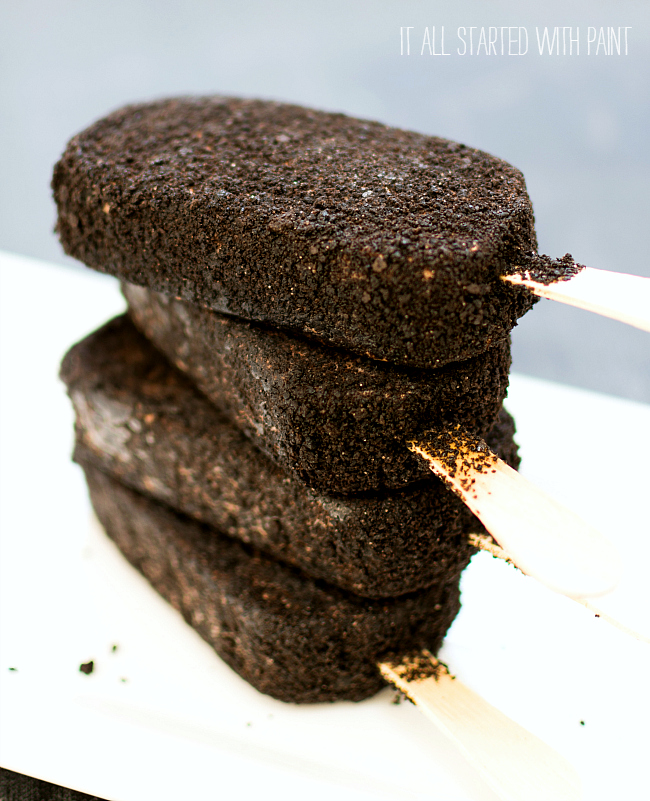 Two thumbs up.
Day 2 had me sampling the 3-point Cookies & Cream Bars with the dark chocolate cookie crunch coating.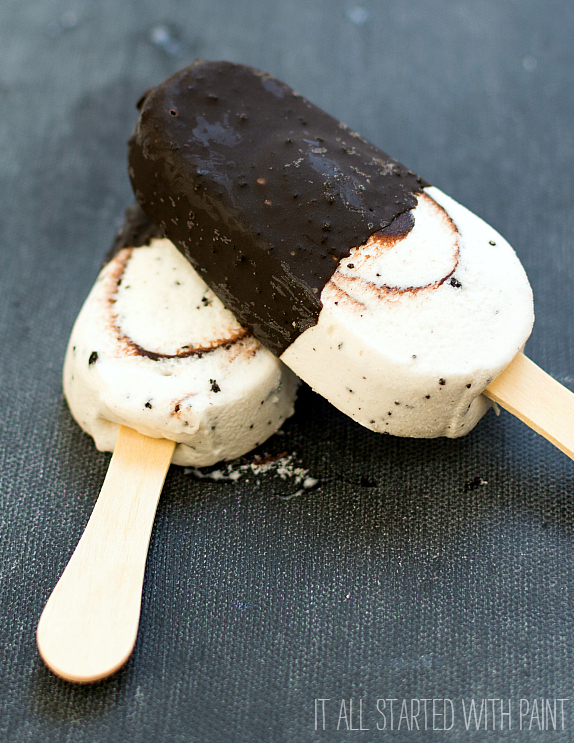 It had me at dark chocolate cookie crunch coating.   And then …
then there was the Dark Chocolate Dulce de Leche Ice Cream Bars.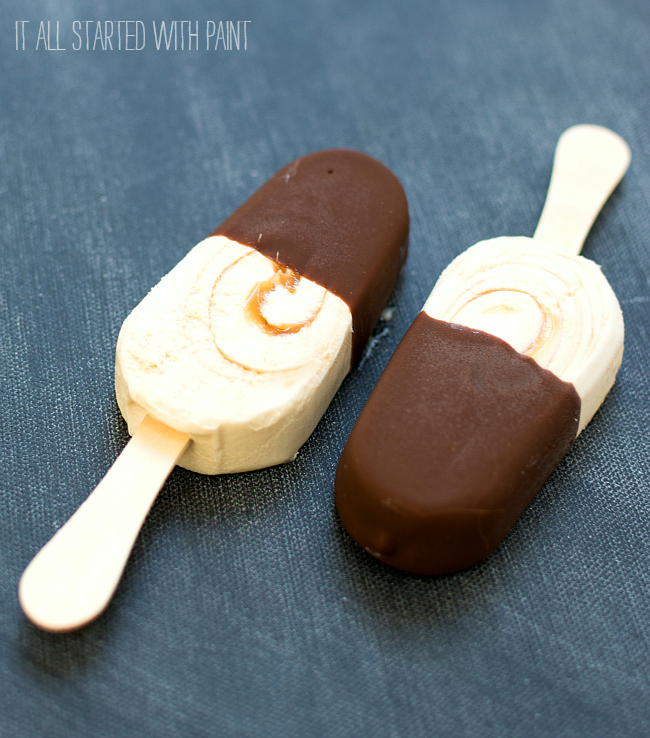 I hate to show favoritism, but in my journey to a healthy lifestyle this might be the biggest littlest winner of all …
🙂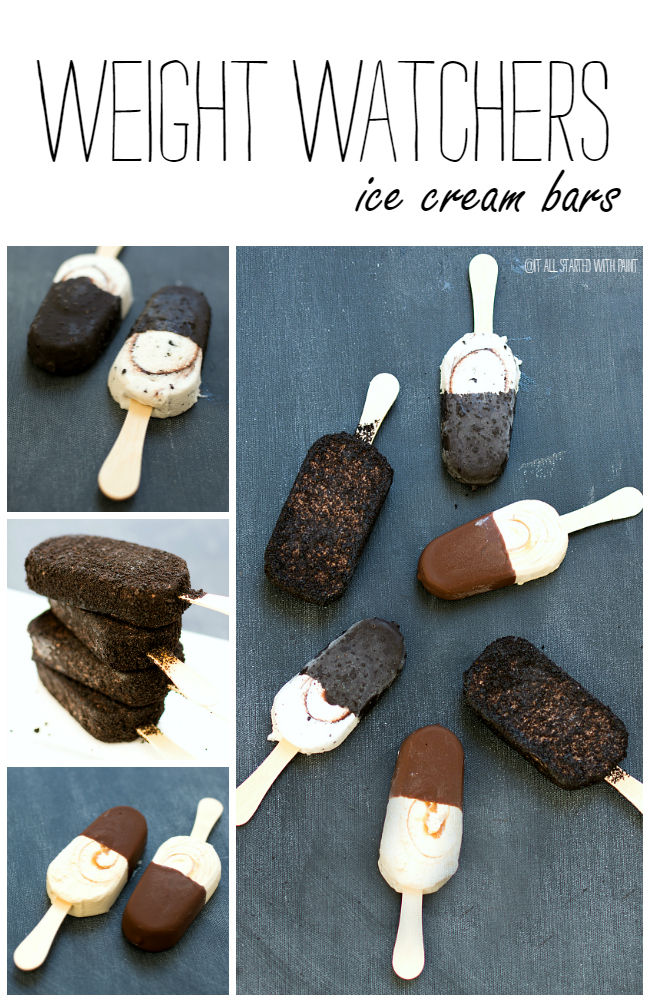 Weight Watchers® ice cream can be found in Top Retailers including Walmart, Target, Kroger, Publix, Safeway, Stop & Shop, Shoprite, Supervalue. 
WEIGHT WATCHERS on foods and beverages is the registered trademark of WW Foods, LLC. WEIGHT WATCHERS for services and PointsPlus are the registered trademarks of Weight Watchers International, Inc. Trademarks are used under license by Wells Enterprises, Inc. ©2015 Weight Watchers International, Inc. All rights reserved.