How to Paint a Bathroom Sink.
That's a completely misleading headline. On so many levels …
This is not some celebrity story following up on what happened to Tootie from The Facts of Life.
And the word "they" implies multiple. And living. Multiple living, breathing things.
But this post is not about a celebrity. Or a human. And it's definitely not about multiple humans. It's about a thing.
Just one.
One sink.
One bathroom sink that was once ugly, beige, faux marble fiberglass.
One bathroom sink that I painted.
That's right. I painted it. Now, I showed you my painted sink last year when I revealed my bathroom remodel. And I thought it might be time to show you how it's held up. Close to two years later …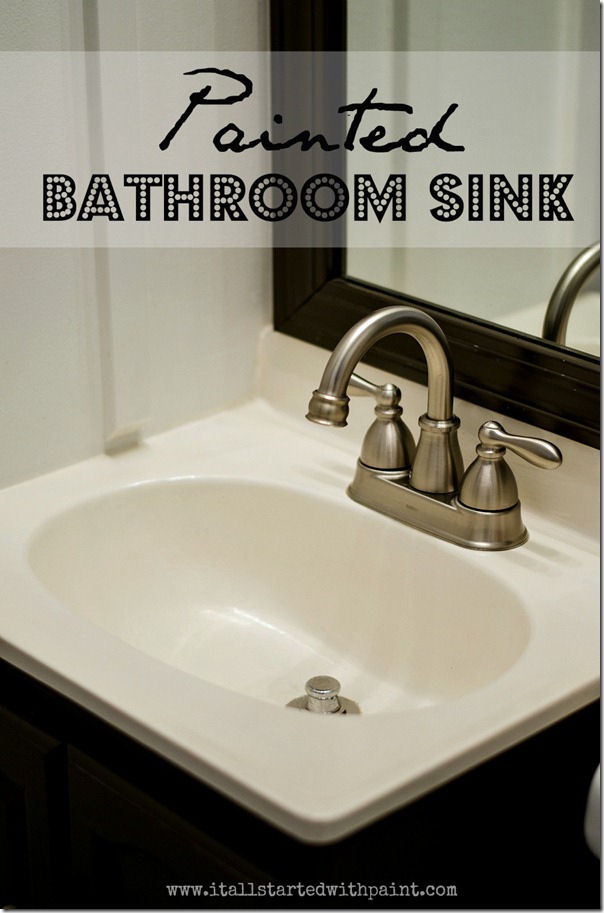 Not bad, right?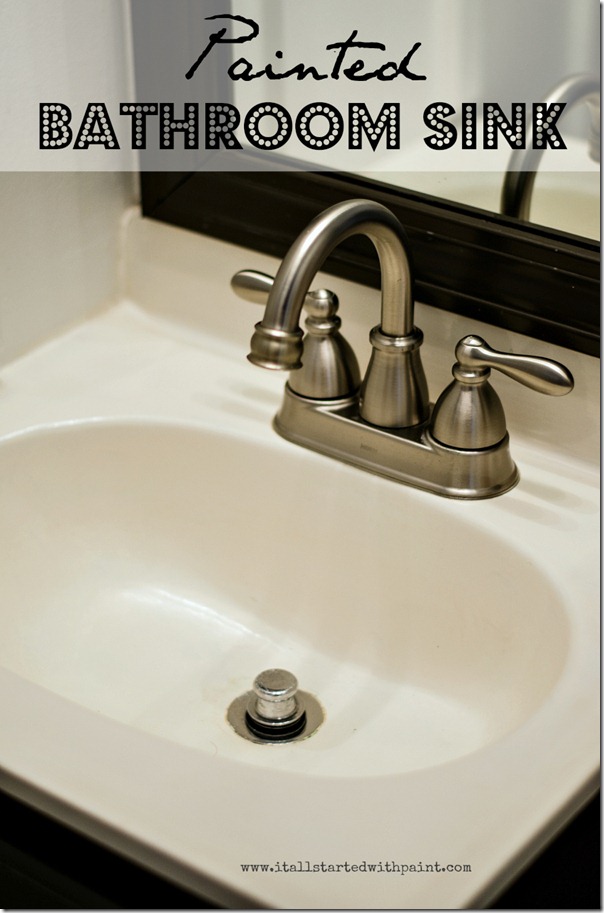 I'm still pleased.
Granted, this is a powder room after all. No kids and toothpaste to contend with. Just some simple hand washing …
If you have an ugly, beige, faux marble fiberglass sink too, click here to find out how you can change the look with some paint.
And I painted a second sink in my home. With a step-by-step tutorial. Just click here …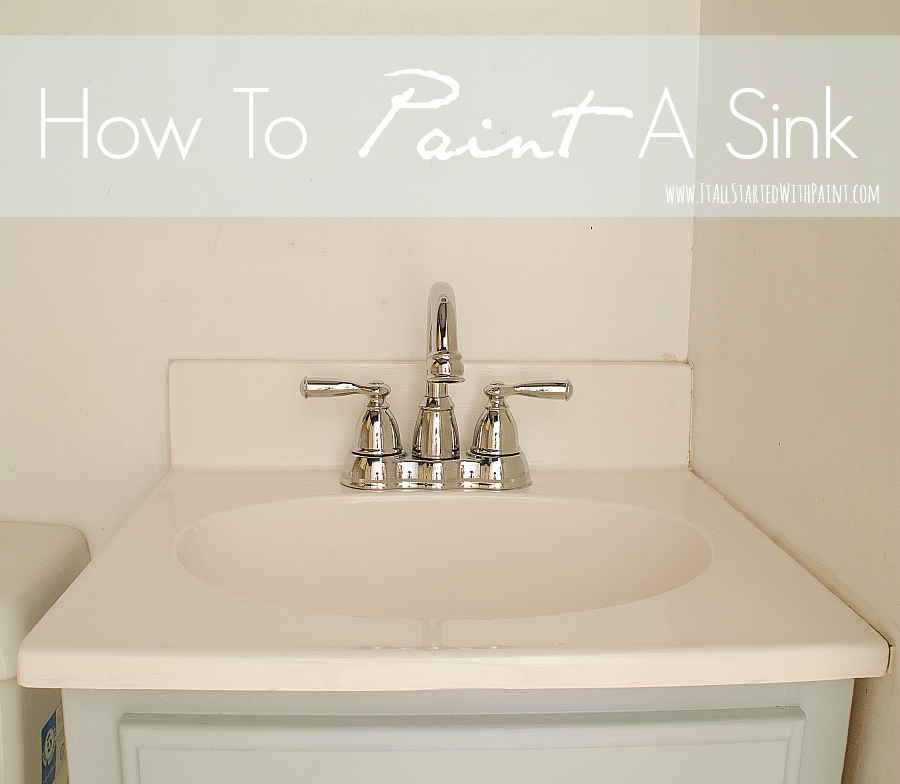 How To Paint Bathroom Sink Tutorial (click here)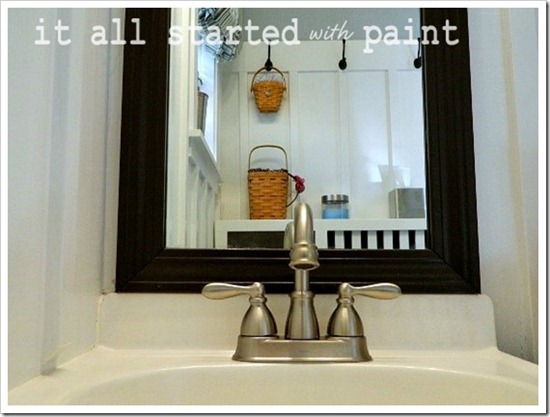 Powder Room Makeover (click here)

Small Space Bathroom Makeover & Storage Solutions (click here)