Winter Wreath with Painted Pine Cones & Buffalo Check – DIY Winter Wreath.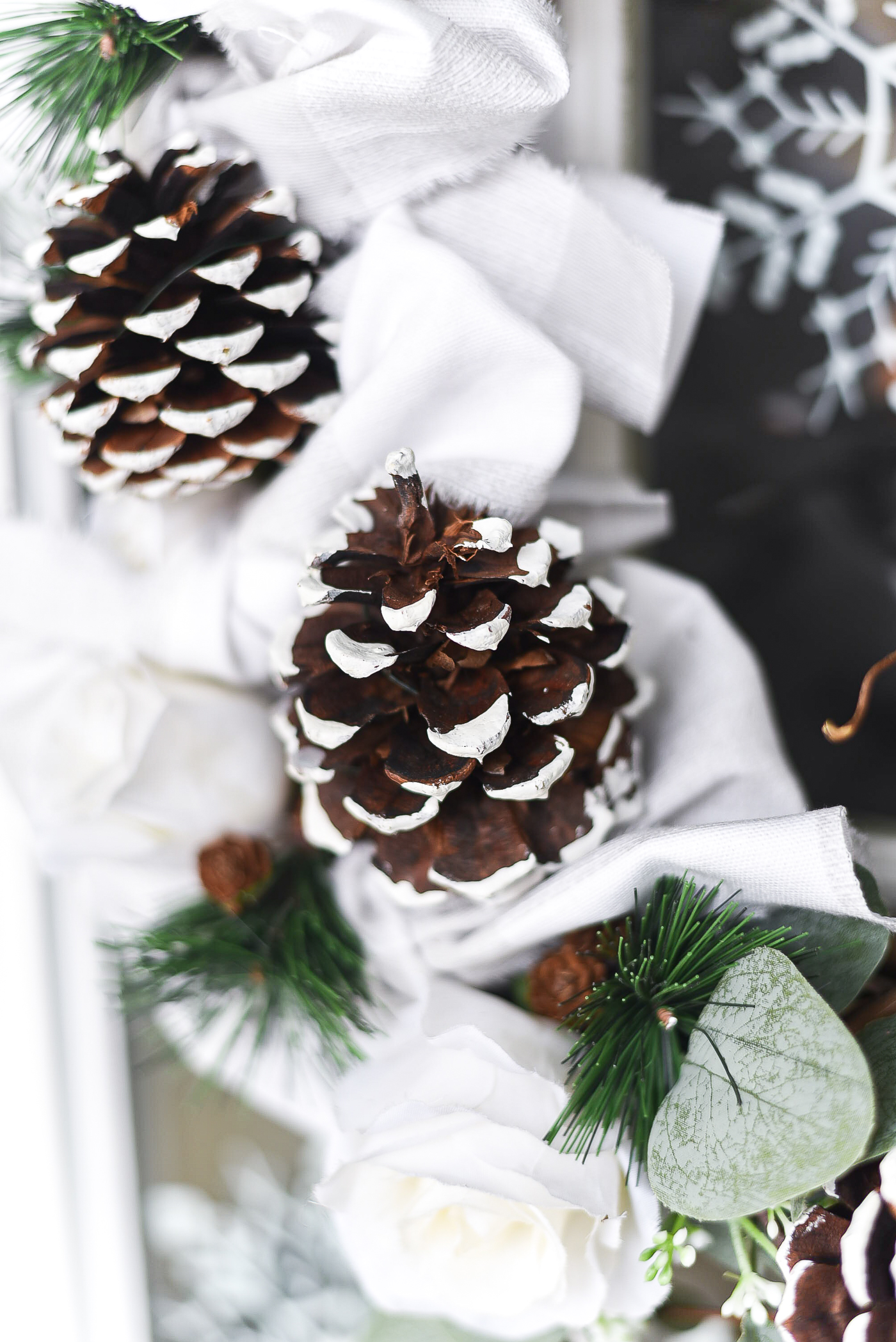 When I returned home from Florida in mid January, my house was still in full on Christmas mode.
And to really set the stage, my husband lit up all the twinkle lights to greet me after my late night flight home! 🙂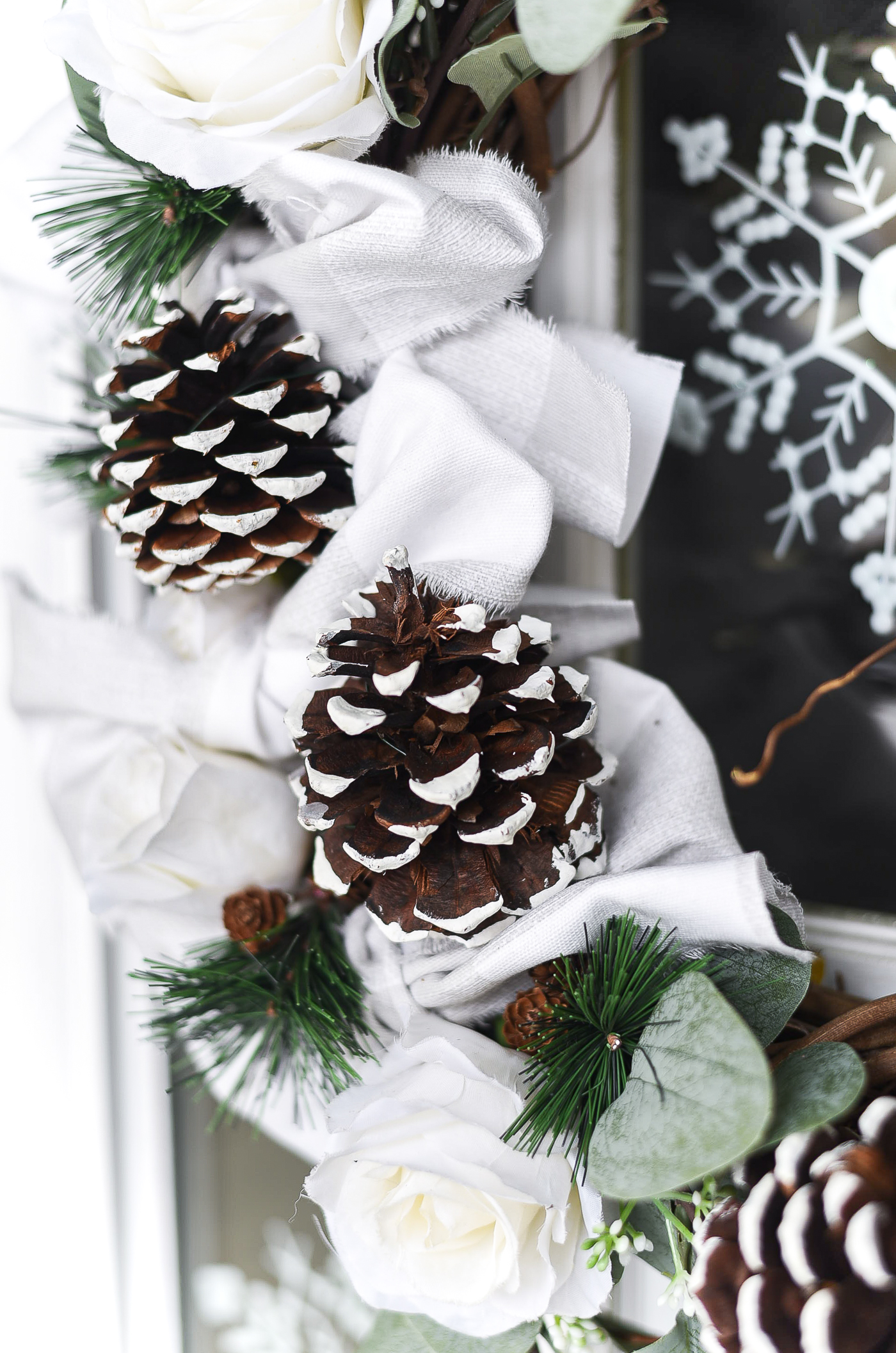 And when I say late night, I mean late late night. The cab dropped me off at 1 AM!
But all those twinkle lights greeting me after my late night flight made my heart sing.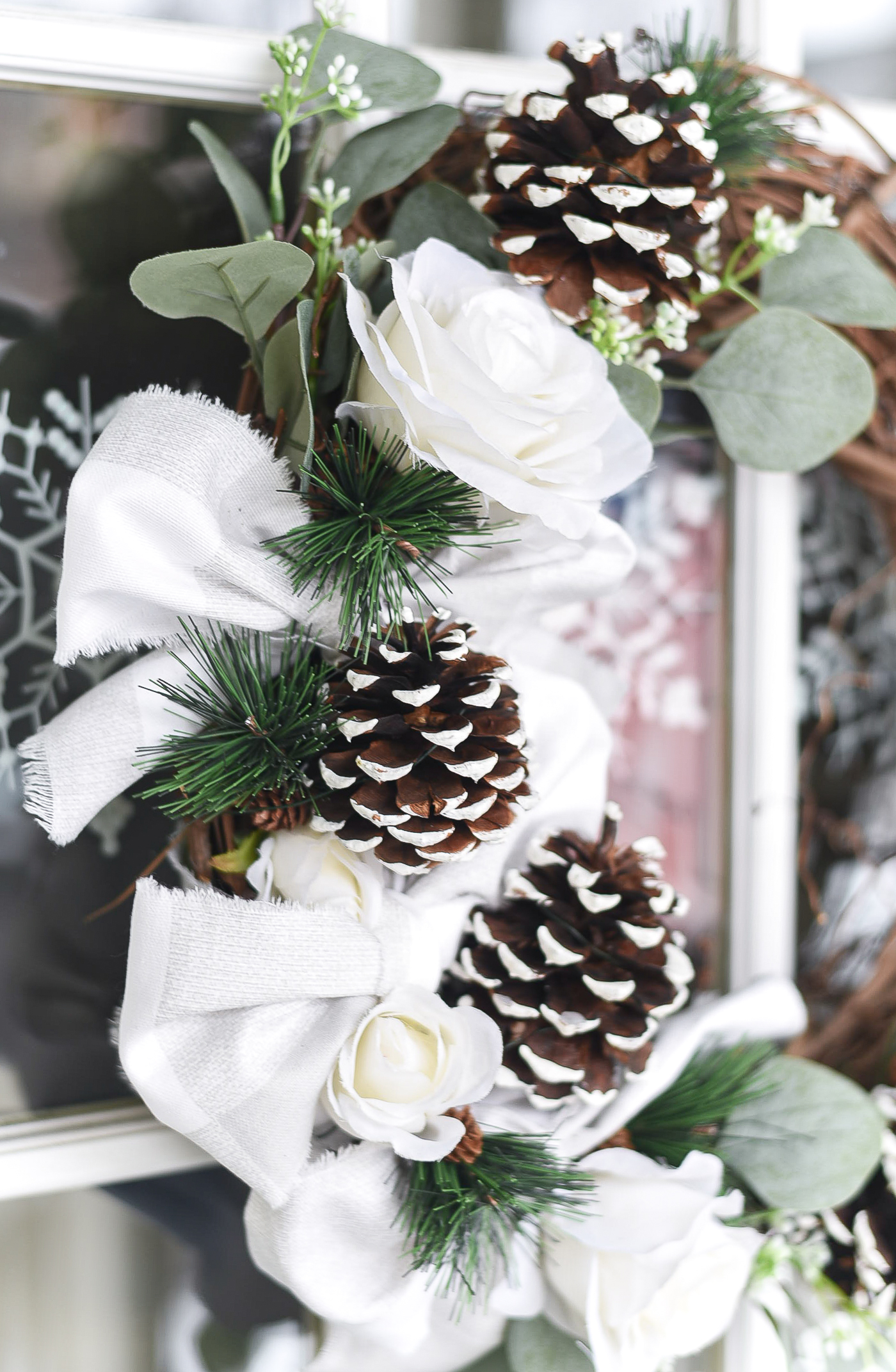 Mostly because my two-and-a-half weeks in Florida were unbelievably stressful.
And mostly because leaving for Florida on the day after Christmas was a very abrupt, stark and unexpected end of my holiday …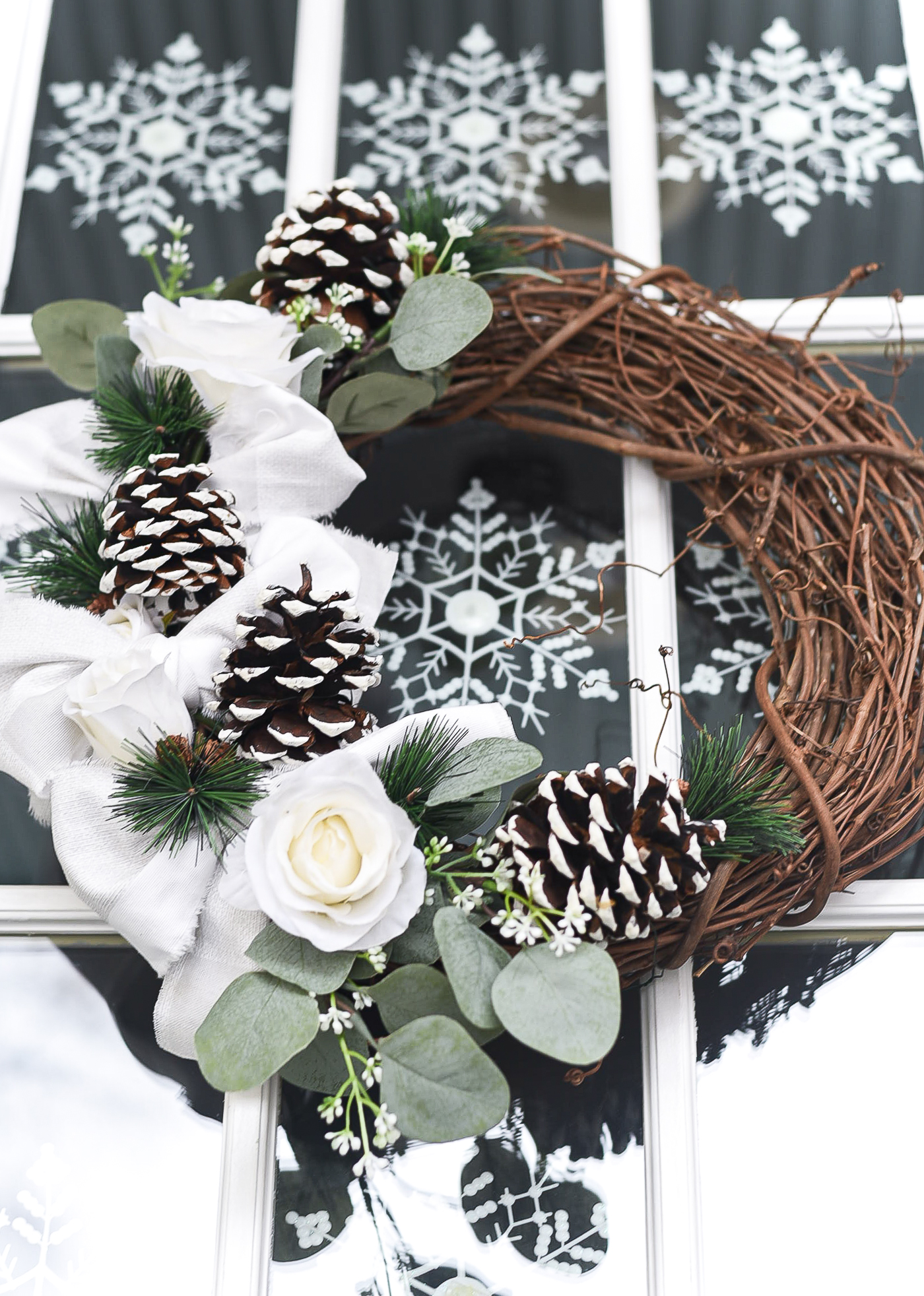 which was a bit surprising since I spent much of December 2019 struggling to get in the Christmas spirit.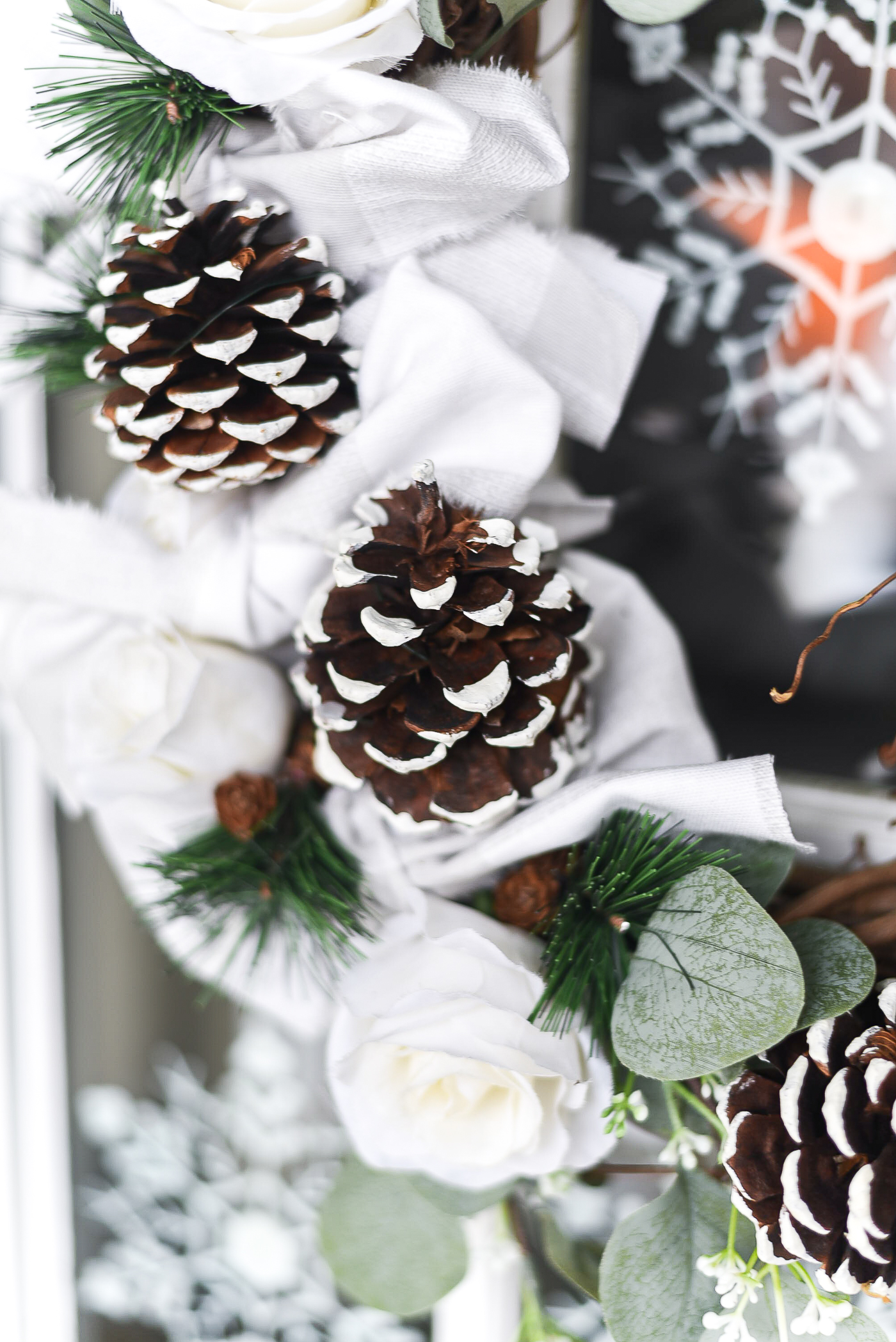 But landing in Florida on December 26th killed all Christmas spirit.
Sorry Floridians. But Christmas in warm(ish) weather is just not inspiring!
But now I'm back in Chicago. For now.
Okay, I'm back on the plane tomorrow for Florida.
But it's still cold here. And it's still winter here. So I needed a winter wreath for the front door.
Nothing Christmas-ee.
Just winter-ee …
Winter Wreath with Painted Pine Cones Tutorial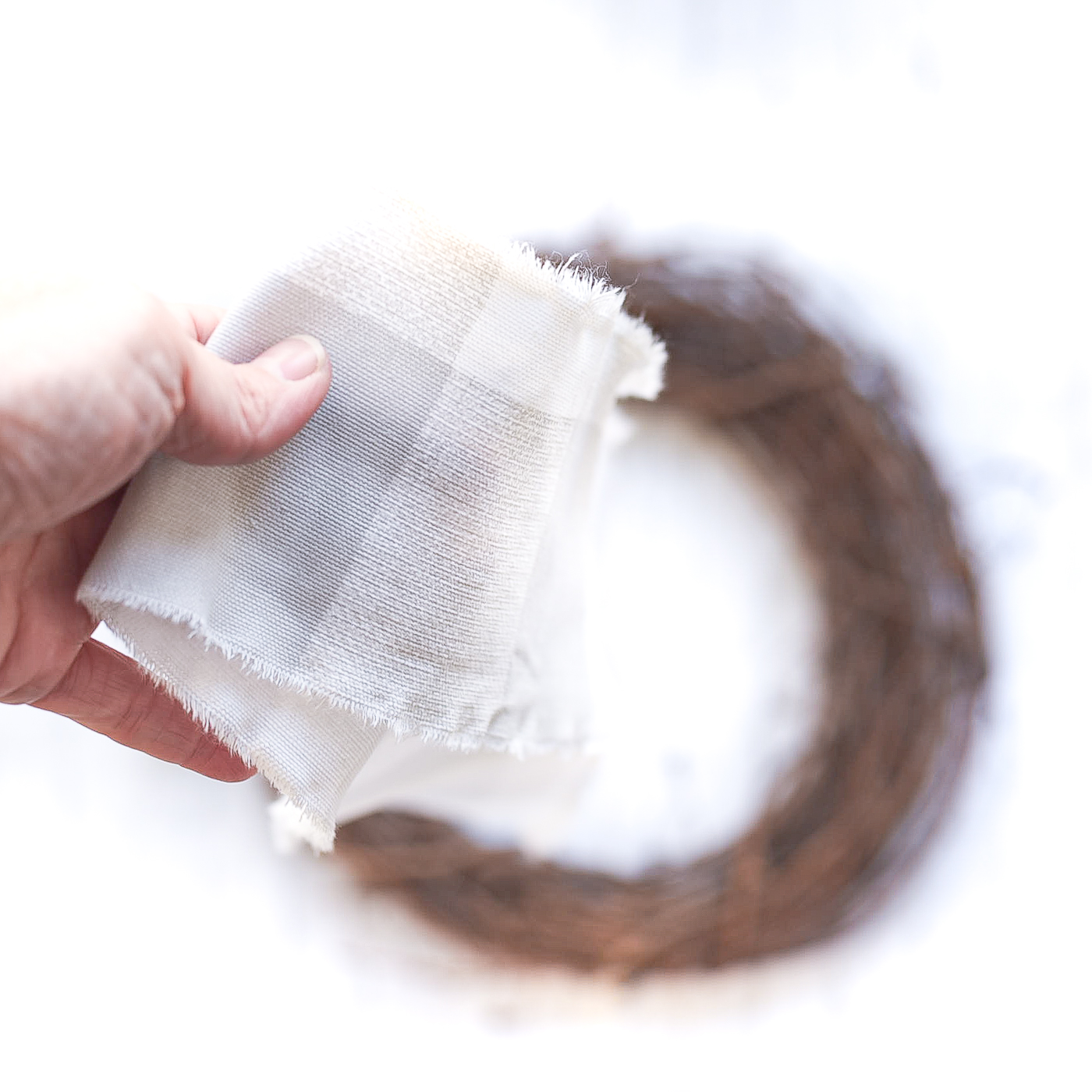 Start with a wreath form. I used a 14″ twig wreath. And fabric. You definitely want fabric. Or ribbon. Ribbon works too.
Personally, I used some leftover buffalo check in gray and white. I got my fabric from this Etsy shop …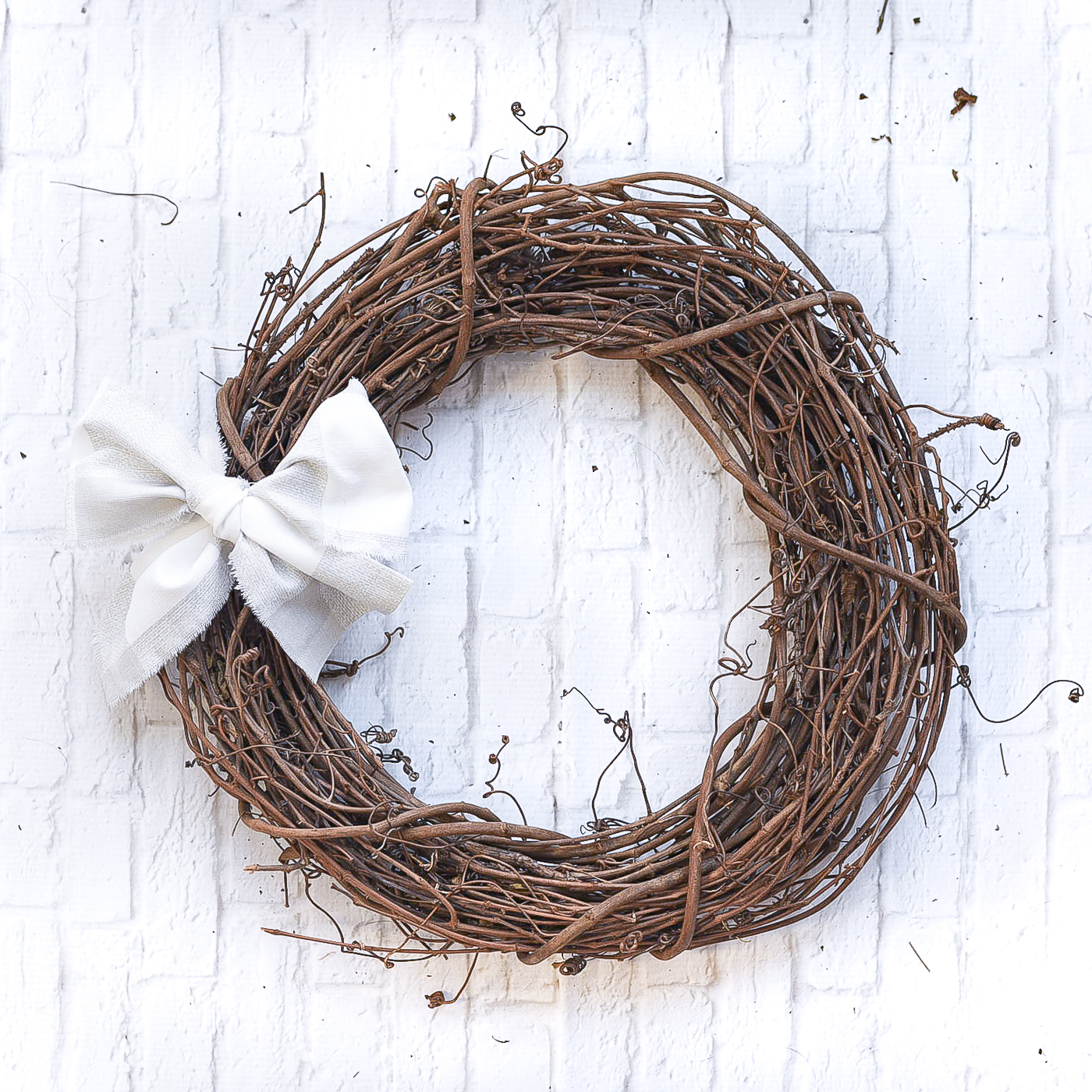 Use that fabric (or ribbon) to tie a bow.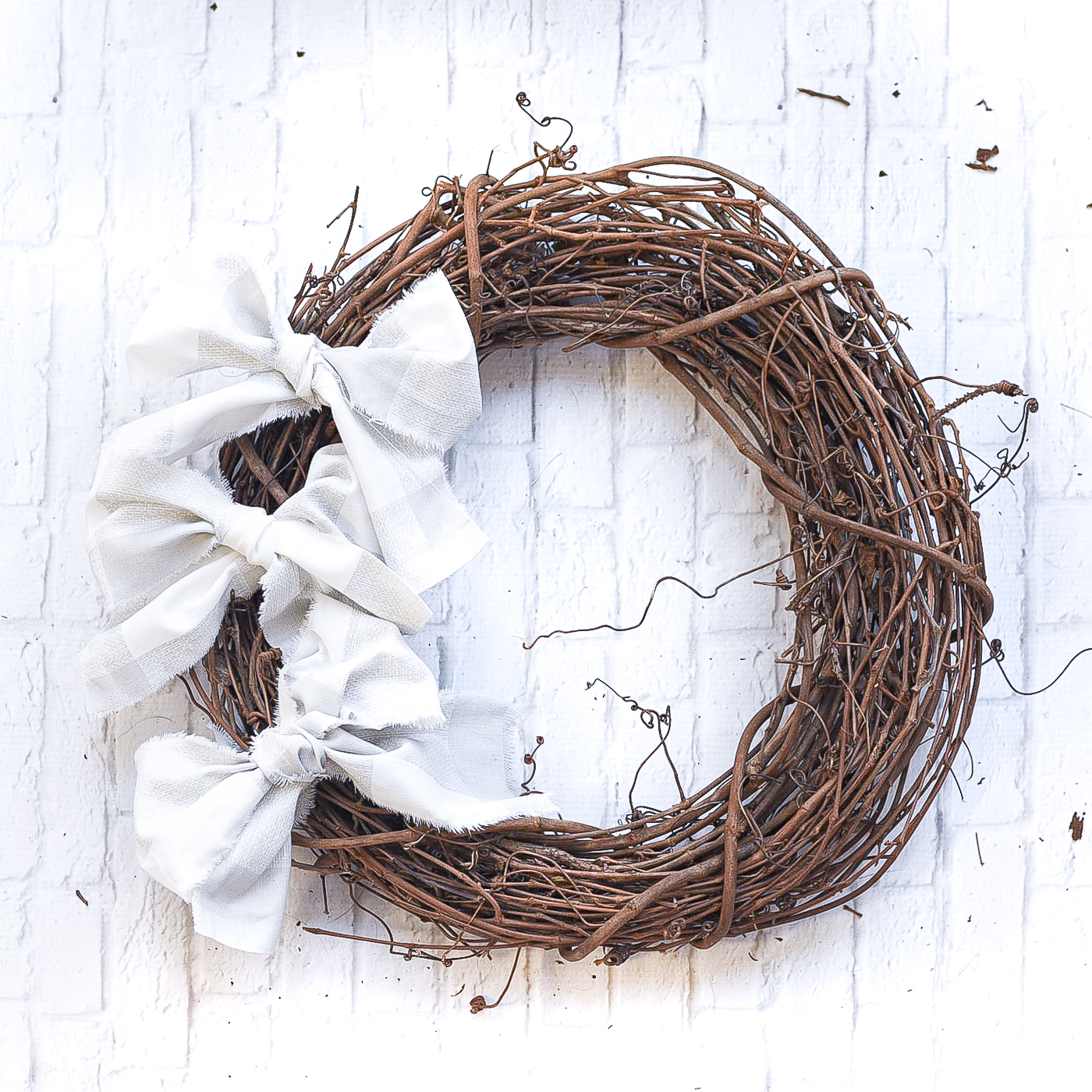 Tie two more bows. For a total of three.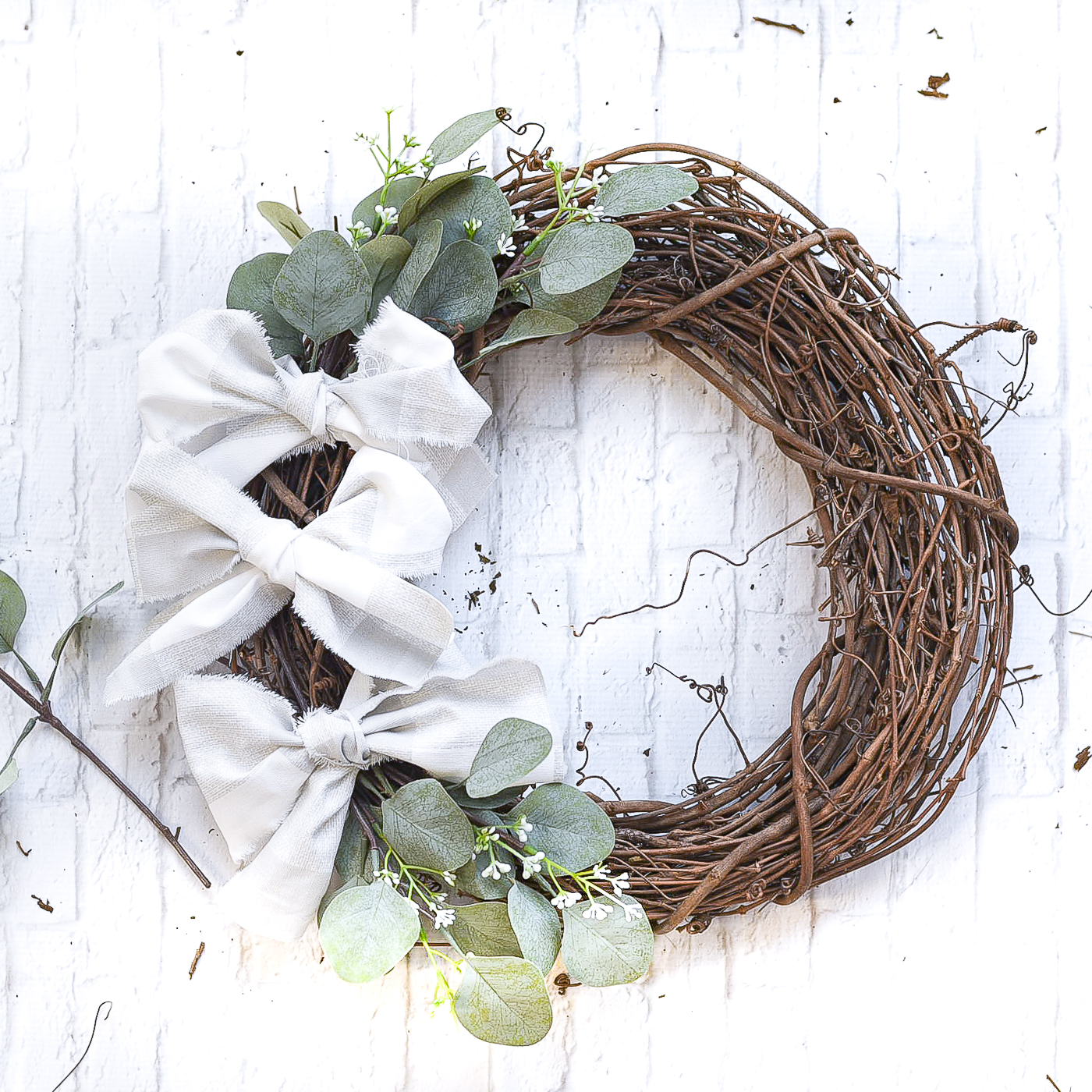 Add faux eucalyptus sprigs. I got mine here (affiliate link). They easily tuck into the twigs on the wreath. No wires needed.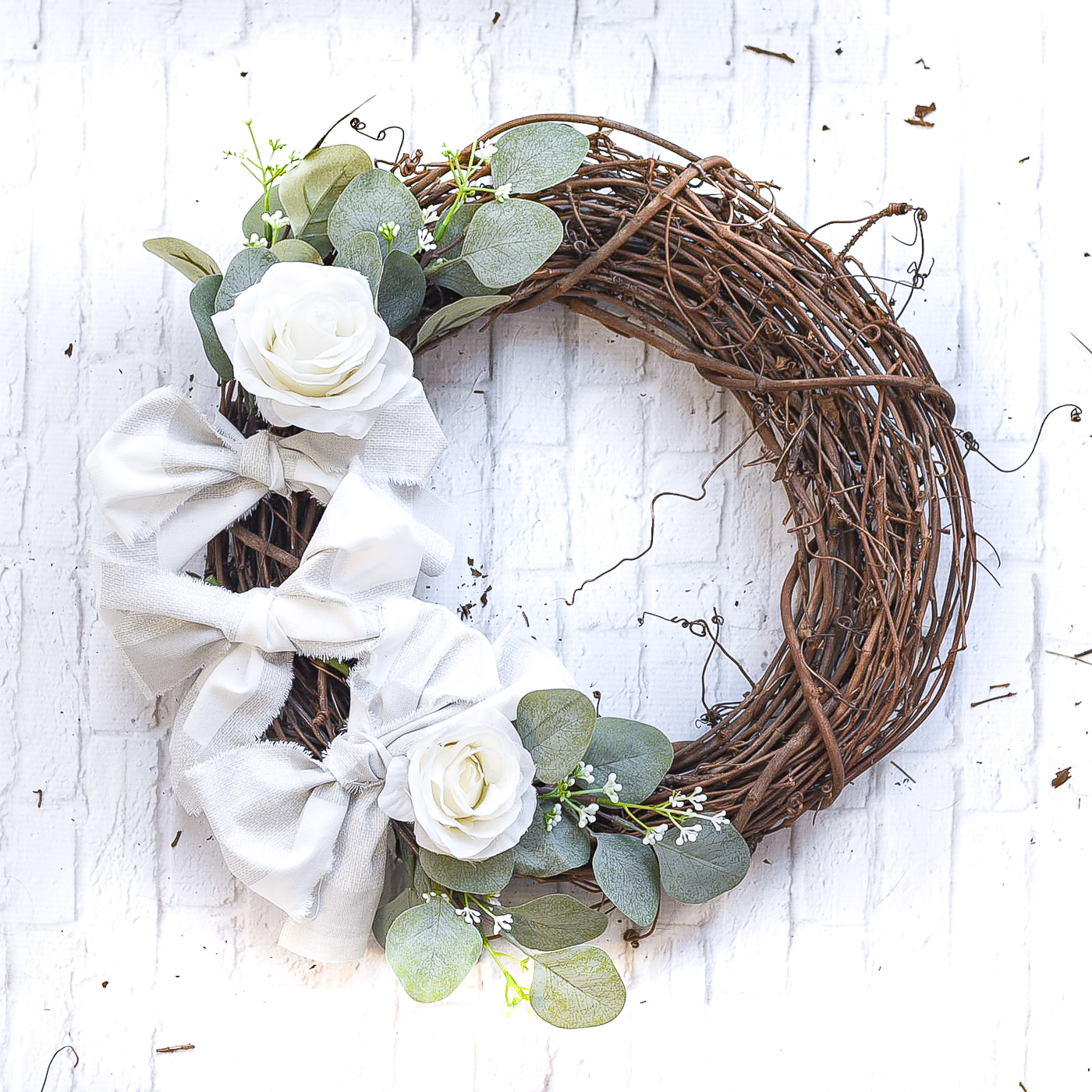 Add some faux roses. I'm pretty sure I got these from Michael's. Again, like the eucalyptus, they just tuck into the twigs.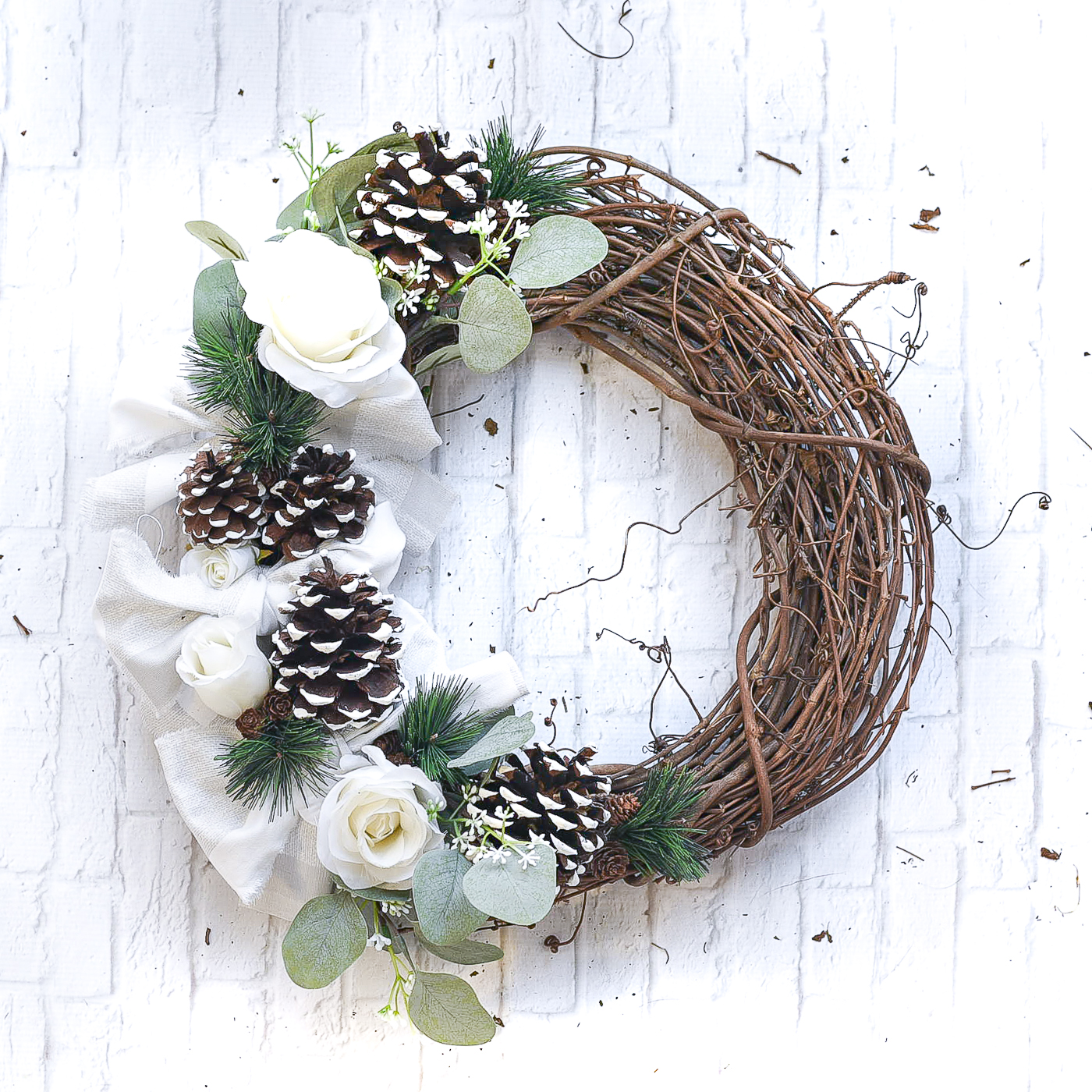 Finish with painted pine cones. Here's a tutorial on how I painted mine. I attached using some floral wire.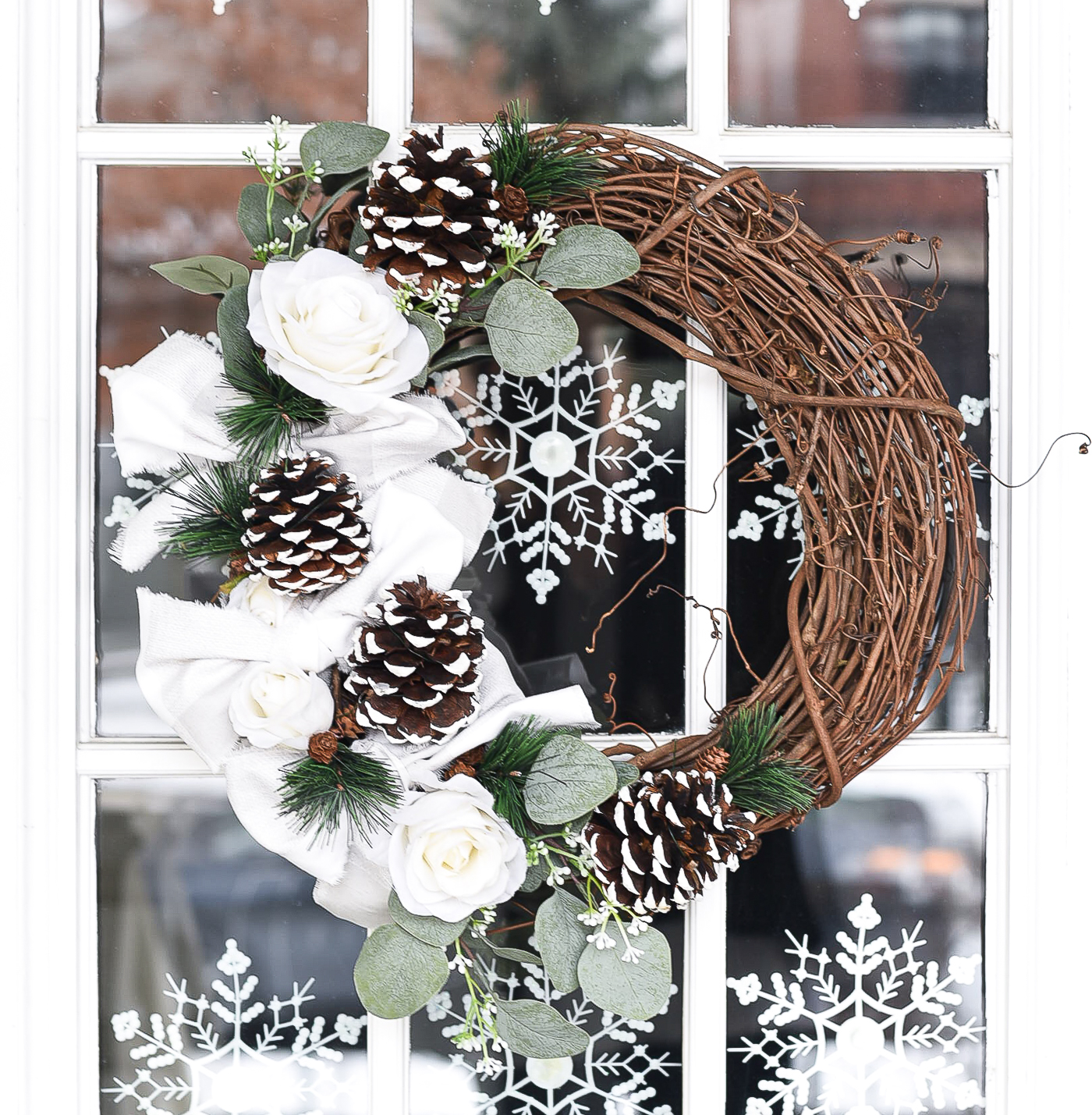 And you're done.
The only thing left is to hang it on your door!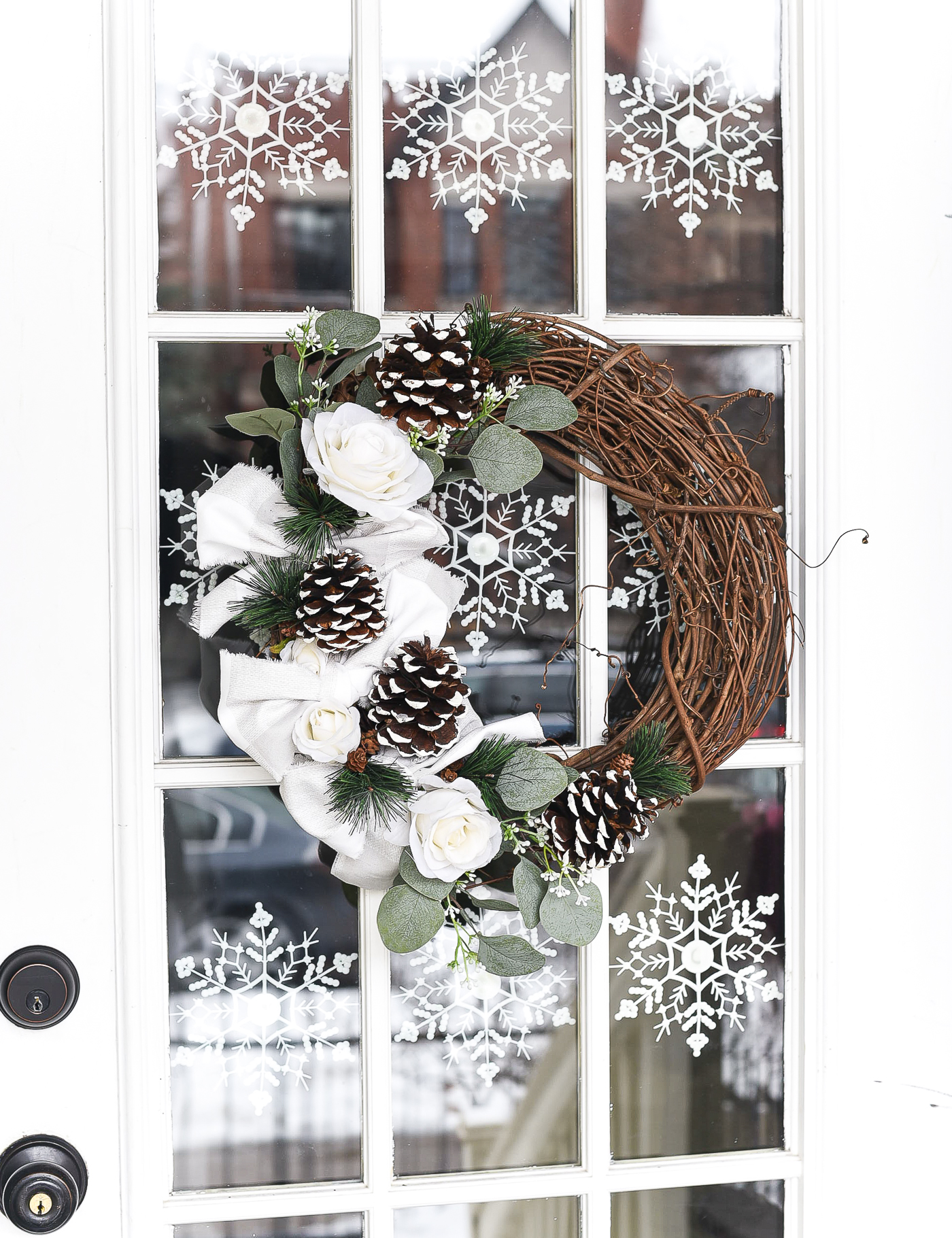 Like so.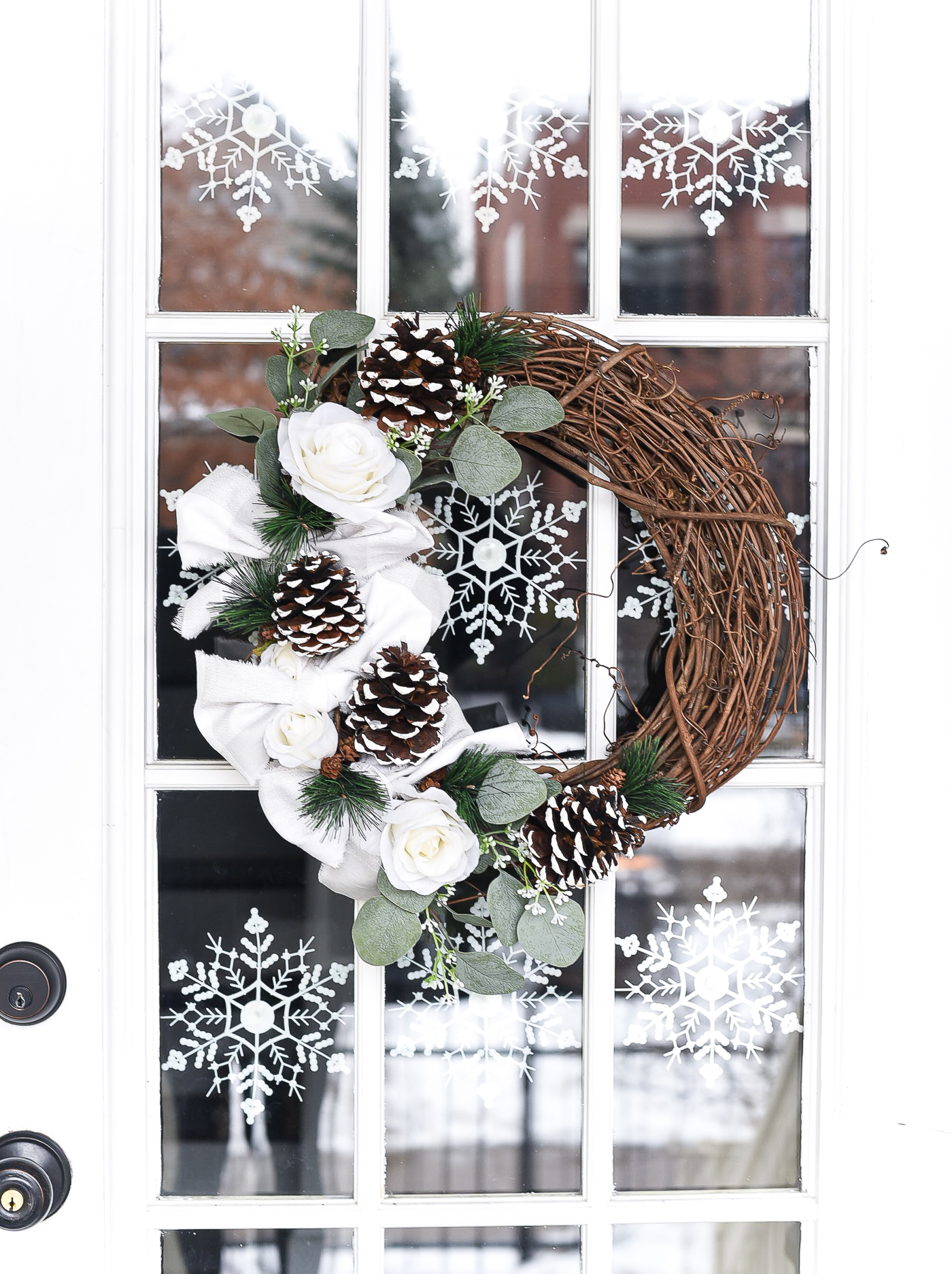 Pin It!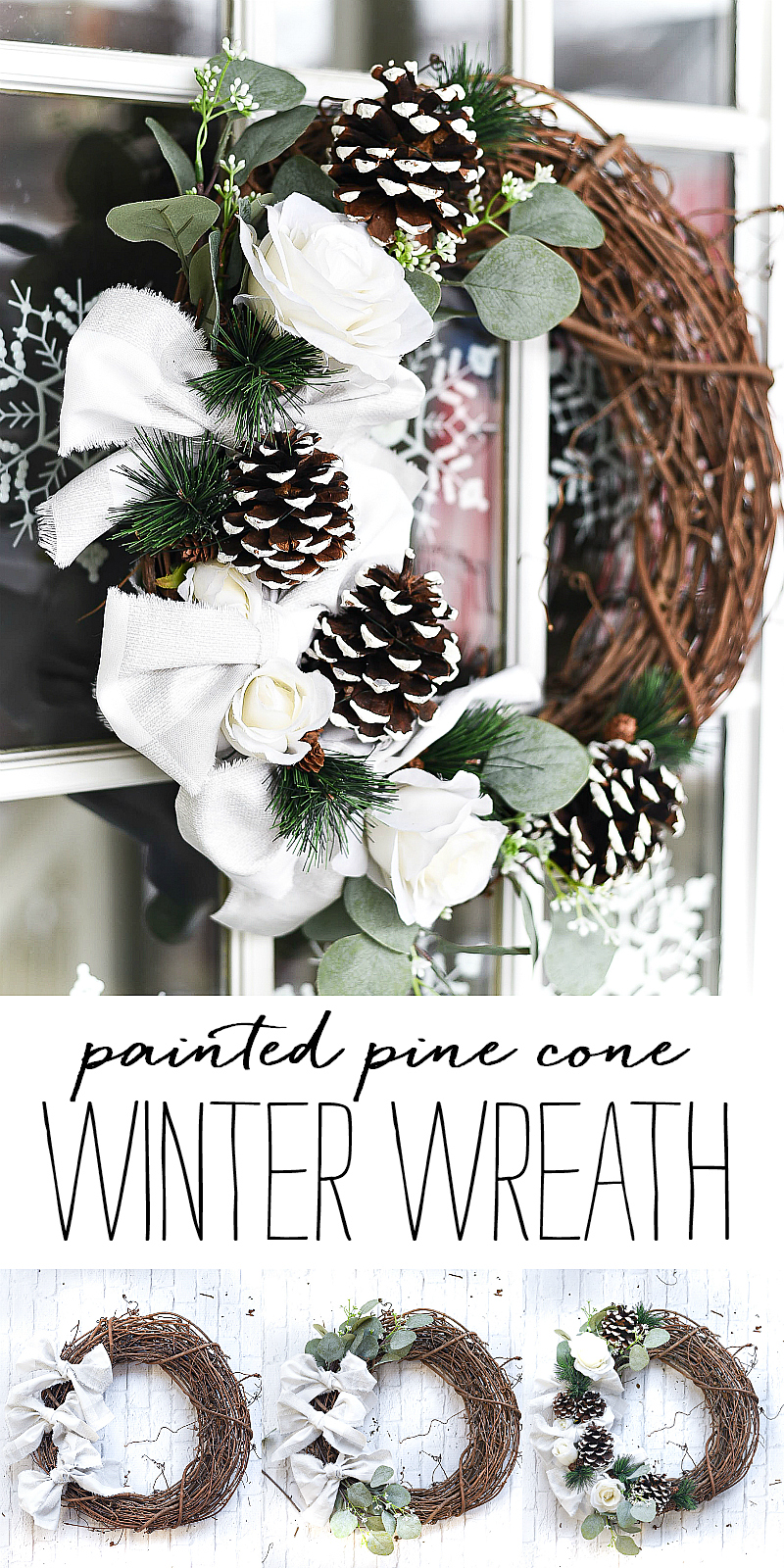 You Might Also Like: