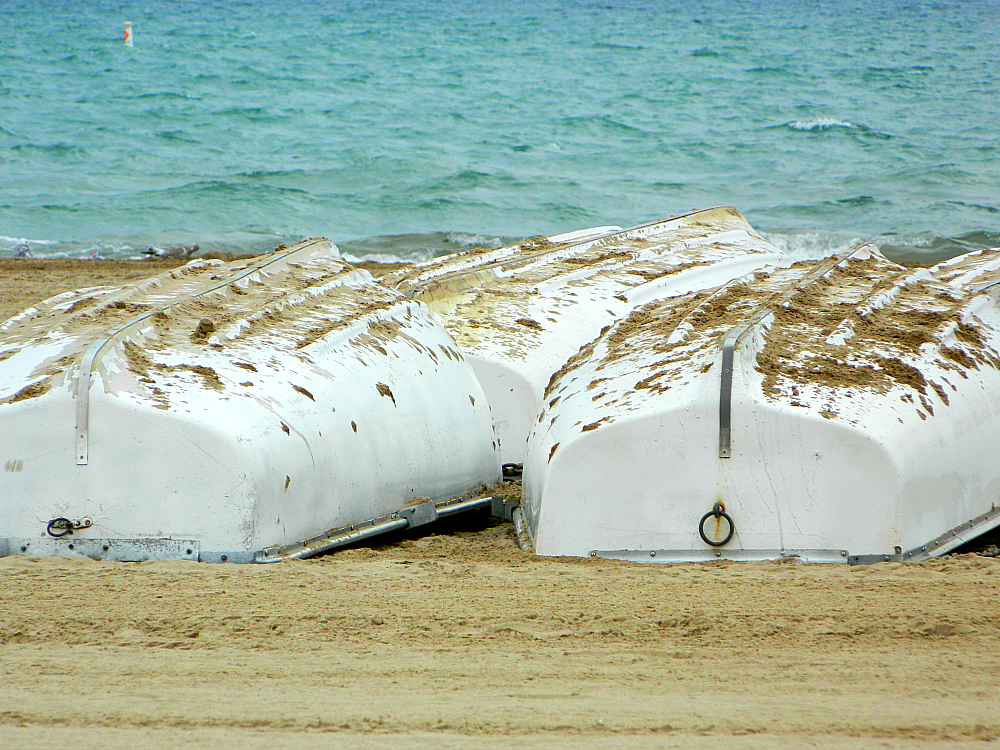 I'm all about the beach. The beach bag. The beach chair. The beach attire. The perfect "drive me to the beach" car – my (sadly) former white-on-white VW Cabriolet convertible that I drove back and forth on the Garden State Parkway each weekend in the summer. From 1985 to 1993. Hopping on at Exit 163 and getting off at Exit 98.
I was partying hard at the Jersey Shore long before Snookie and JWOWW were even in diapers.

And speaking of diapers, I always wore proper undergarments. Lacy? Perhaps. Full derriere coverage? Absa-stinking-lutely!

But my Jersey Shore full-derriere-coverage partying was never, ever in Seaside. Yuck. No self respecting North Jersey girl above Exit 153 would spend her summer weekends there. Our first summer rental was in Manasquan when I was just out of college. It was a mash up of 12 or 13 of us in a one bedroom garage. No. Seriously. It was a garage turned into a sad excuse of an apartment.

As my New York PR career took off (and my salary grew) I upgraded to Belmar. Then Sea Girt. And was well on my way to sporting an uber-desirable Spring Lake summer address. But then I met my husband. And moved to Chicago.

It's decision I've never, ever regretted. I adore this city. I belong in this city. Chicago truly is "My Kind of Town."

But one of the things I miss most about the East Coast is the coast. The Atlantic ocean and it's sandy beaches and dunes.

Now granted, the beaches along Lake Michigan in Chicago are free, which is more than the Jersey Shore can claim. And it's pretty cool to lie on a beach with a view of Chicago's amazing skyline in the background. But the sand is hard. And the water is not always clean. And it quickly becomes crowded with double-wides (as in strollers, not trailers) and pop-up tents and umbrellas and sand toys and garbage cans overflowing. And don't get me started on the whole restroom scene …

… or the sunbathers bathing in their underwear!

Painting a pretty picture for you here, aren't I?

But one morning this past summer after I dropped my daughter at camp I headed to the beach with my camera in hand. To capture our Lake Michigan beach — at Foster Avenue in Chicago — before the masses moved in for the day.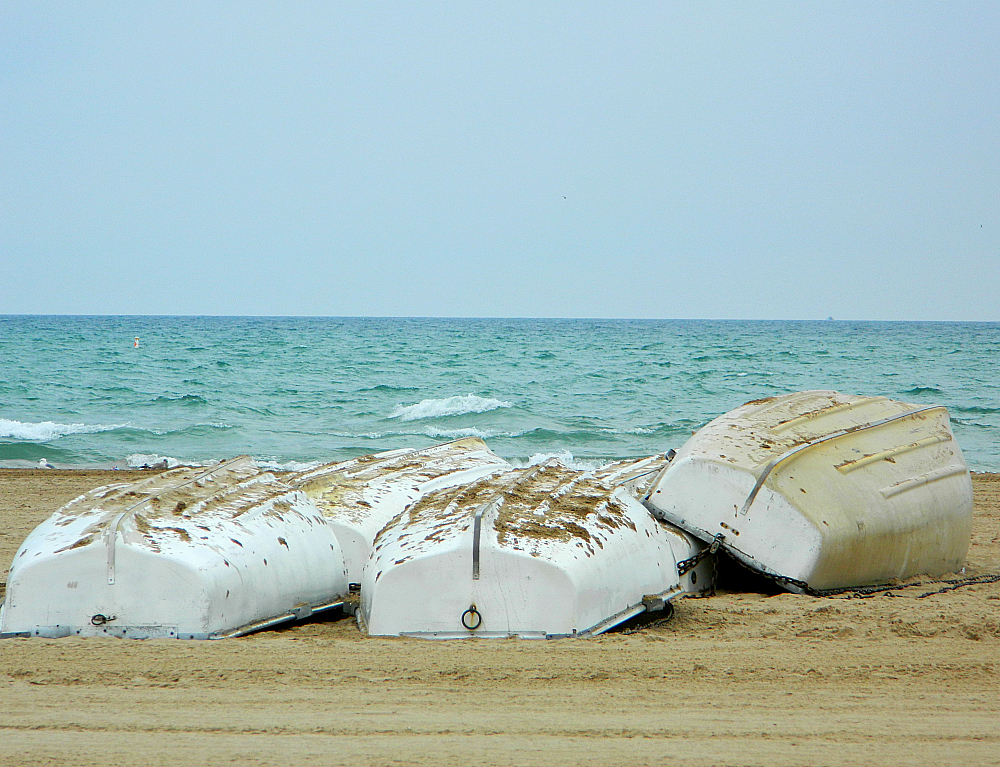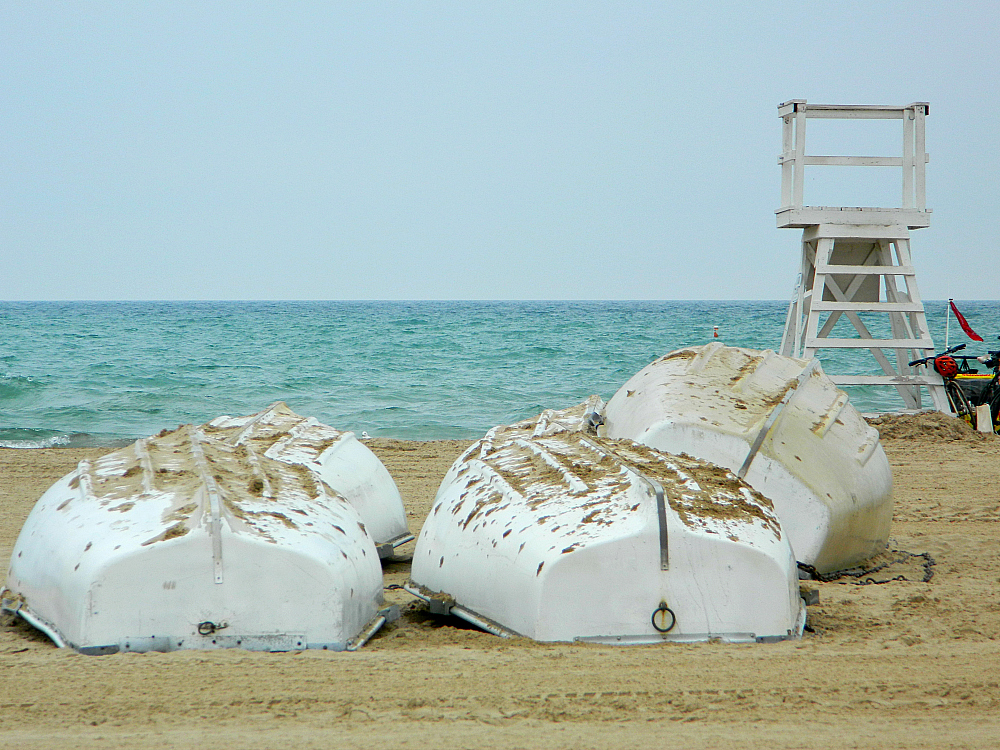 Before the lifeguards were in their stands.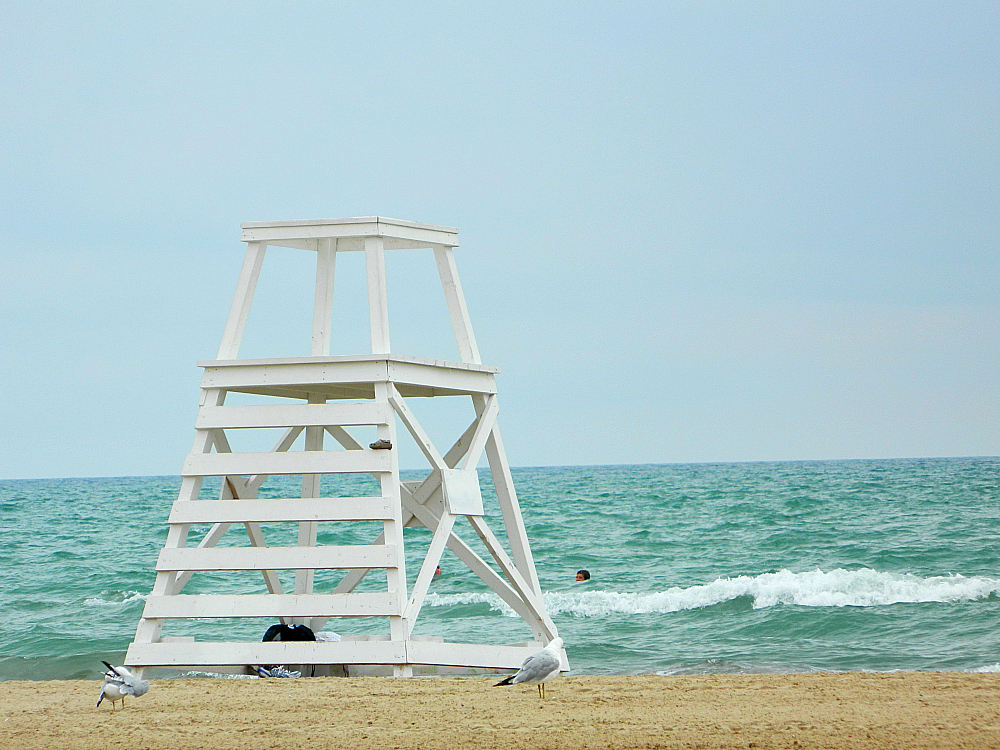 Or out rowing in their rowboats to let us know where the lake floor dropped off into a deep recess.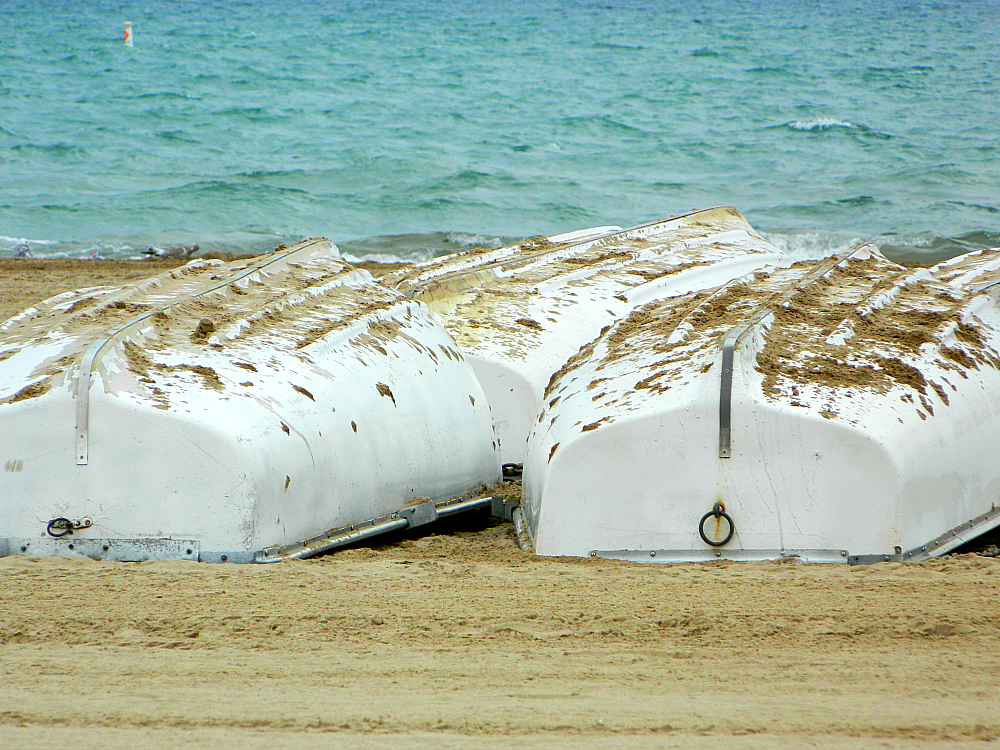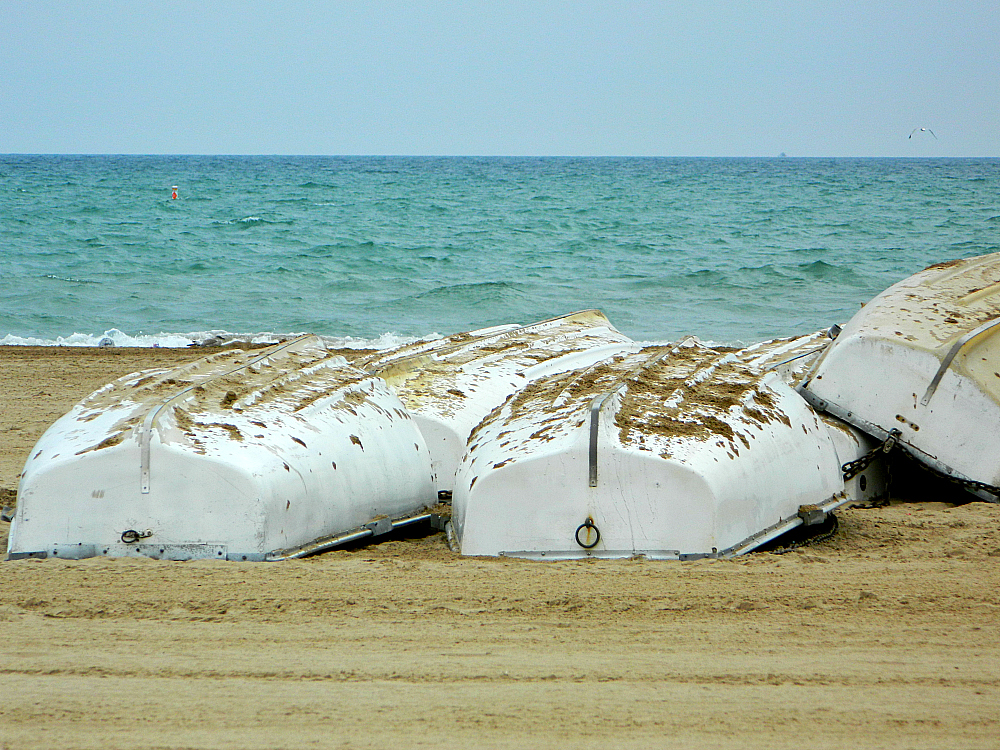 Before the seagulls were even awake. But not before this family, whose kids were itching to go jump in the lake …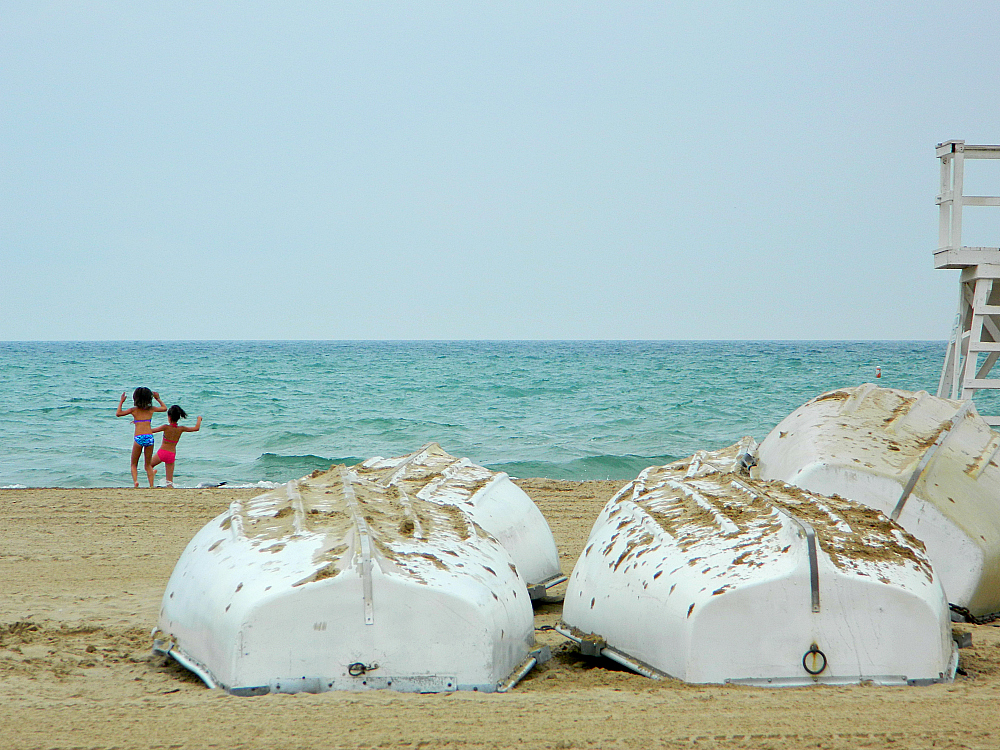 … literally. 🙂