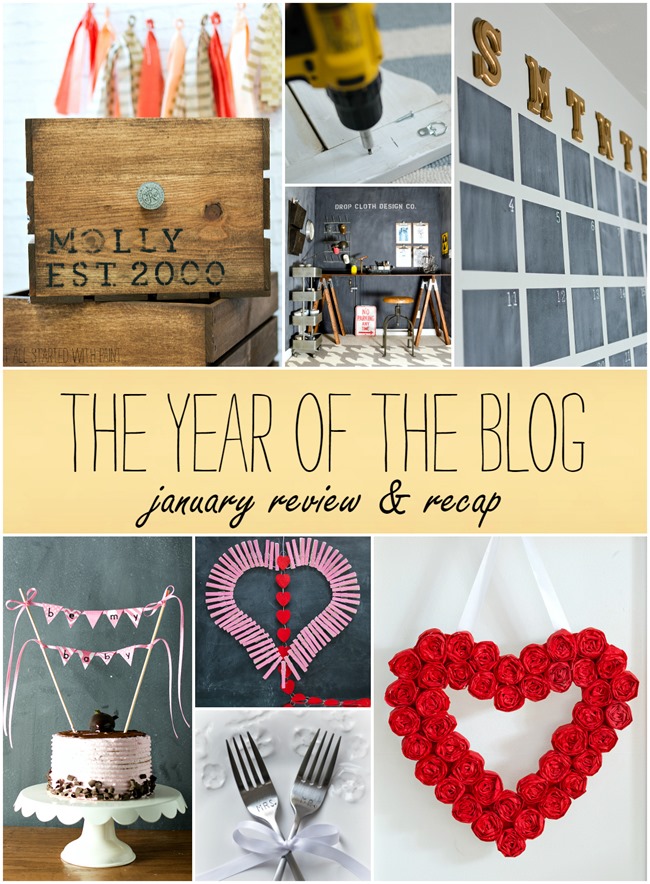 This is one of those blog posts that's probably more for me …
… than you.
It's one of those write-things-down-in-an-attempt-to-hold-me-accountable posts.
After all, I did start 2015 with a huge proclamation about how this would be the year of the blog.
Pretty bold, if I do say so myself.

But saying is one thing. Doing is another.
And I thought I'd share what I've been doing this month.
Let's start behind the scenes. I kicked off the year by forcing myself to tackle a tough question: What are my goals for the blog?
It seems easy enough. In theory. But in practice, it was a lot tougher than you think. It's so much easier to ignore …
put off …
brush aside.
But then I read somewhere that people who create clear and measurable goals … and actually write them down … have a much higher success rate of attaining those goals.
And that, my friends, was all the motivation I needed …
So I shut off the computer. I shut off the television. And I sat down with pen and paper in hand. And I scrawled out some goals.
Then I took a shower. Because that's where I do my best thinking. In that shower, I mulled over those scrawled out goals. I rolled them around in my head. I added some. Deleted some. More clearly defined others.
And when I was finished, I typed them up. Printed them out. And for that first week in January I looked at them every day. Every. Single. Day.
Right on up until they got buried under a pile of papers.
Sigh.
Today I am dusting them off. And hanging them in my office work space. Front and center. Where I will see them every day.
In the front of the house (which is code for on the blog), I tried … sometimes successfully, sometimes not … to stick to an editorial calendar. One that plotted out a mix of 'how to's' from around the house and seasonal craft projects and Weight Watcher's friendly recipes and a few Paint This! round-ups.
A diy smorgasbord, if you will.
Looking back, I can proudly proclaim January a success.
In the 'how to' category, I shared how I made my sawhorse desk. And chalkboard paint wall calendar. And how I hung my shutters indoors. And how I turned new crates into vintage-look ones …
The crafting was all about Valentine's Day. With a tissue paper wreath. And clothespin wreath. And Mr. & Mrs. stamped forks. And my favorite little 'Be My Baby' cake banner.
Finally, I made and shared two of my favorite Weight Watchers-friendly recipes: Chicken Fajitas & Zero Point Vegetable Soup.
I'll be honest, it was tough at times keeping up with my new, more aggressive posting schedule …
so much so that  I'm a bit worried about February.
One month down. Eleven to go …
Linda
P.S. The highlight of my first month of "The Year of The Blog" was when a reader sent me pictures of her recreations of my two Valentine's Day wreaths. So sweet! And with that one email, I was motivated to keep pushing through. To keep creating. And posting. Thank you so much Stacy for your lovely, inspirational email!