When searching for before shots of this space, I couldn't find any. Not a single picture. Despite the fact that, when we moved in 17 years ago, I photographed the entire house. Even the basement. But not this room. Nope. Clearly I didn't know then …
… that one day …
… this would become the most visited room in the house.
The 3 1/2' x 5' first floor powder room bathroom …
Visitation is not calculated in terms of duration spent …
… hopefully, wishfully, thankfully …
… but more in terms of frequency.
You know, multiple visits per visit …
… dependent on the duration of the visit …
… and the number of beverages consumed during said visit.
And no. I will not venture into the bowels of bad bathroom humor here …
… okay, with the exception of that one joke, I'll keep my potty mouth in check …
… uh oh, now I'm on a roll. Tee hee.
Clearly I have an abundance of 'after' shots …
… but what to do about the before? Well, I'm forced to create a bit of a re-enactment.
You know, a la CSI.
Using some of the ugly that, unfortunately, still exists in the other bathrooms in our home …
… to serve as my powder room "before" body double, if you will …
That floral wallpaper down there on the left – exposed when we removed the 'lovely' Hollywood make-up mirror light fixture on the right – at one time covered the entire space. Floor to ceiling …
I ripped that stuff down all by my lonesome about 10 years ago. And let me tell you, that was one messy job.
When I freed that last piece of ugly floral, I proceeded to paint it purple. Just because I could. And that sink. I painted it too. Yup. You read that right. Painted it with a re-glazing medium …
Now, this most recent makeover involved the nail gun, my husband and my favorite: board and batten …
I made a relaxed balloon shade and hung it high to give the illusion that the glass block window is twice as tall …
The vanity was given a coat of leftover BM Bittersweet Chocolate from the kitchen remodel …
… and yes, that is a fuzzy toilet seat cover. Don't mock. That's just the way I roll …
And there you have it. My teeny tiny (in size, not effort) powder room makeover. The most visited room in the house …
… well, unless my teen son's friends are the visitors. That's when the kitchen gives the powder room a serious run for the money …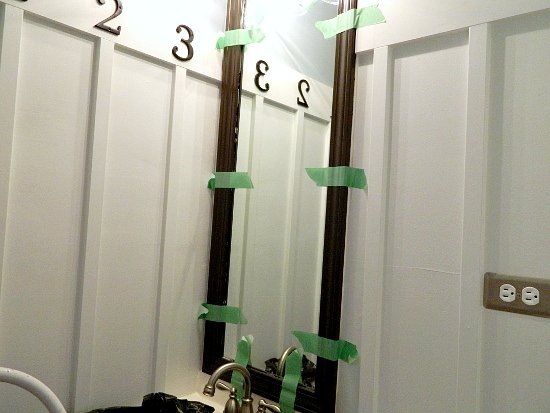 P.P.S. And get the lowdown on how I painted the sink here …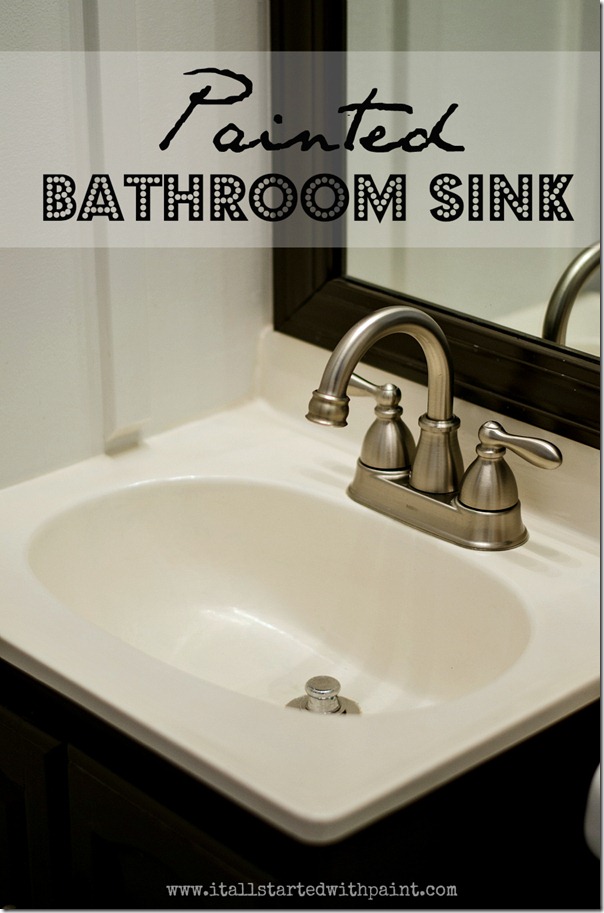 P.P.P.S. And how we added the board and batten by following the tutorial here …
P.P.P.P.S. And how I made the balloon shade curtain by clicking here …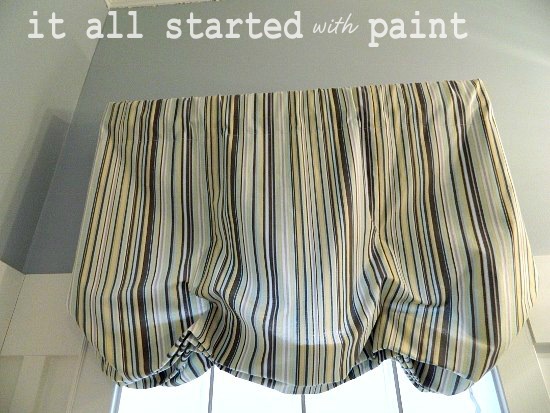 You Might Also Like: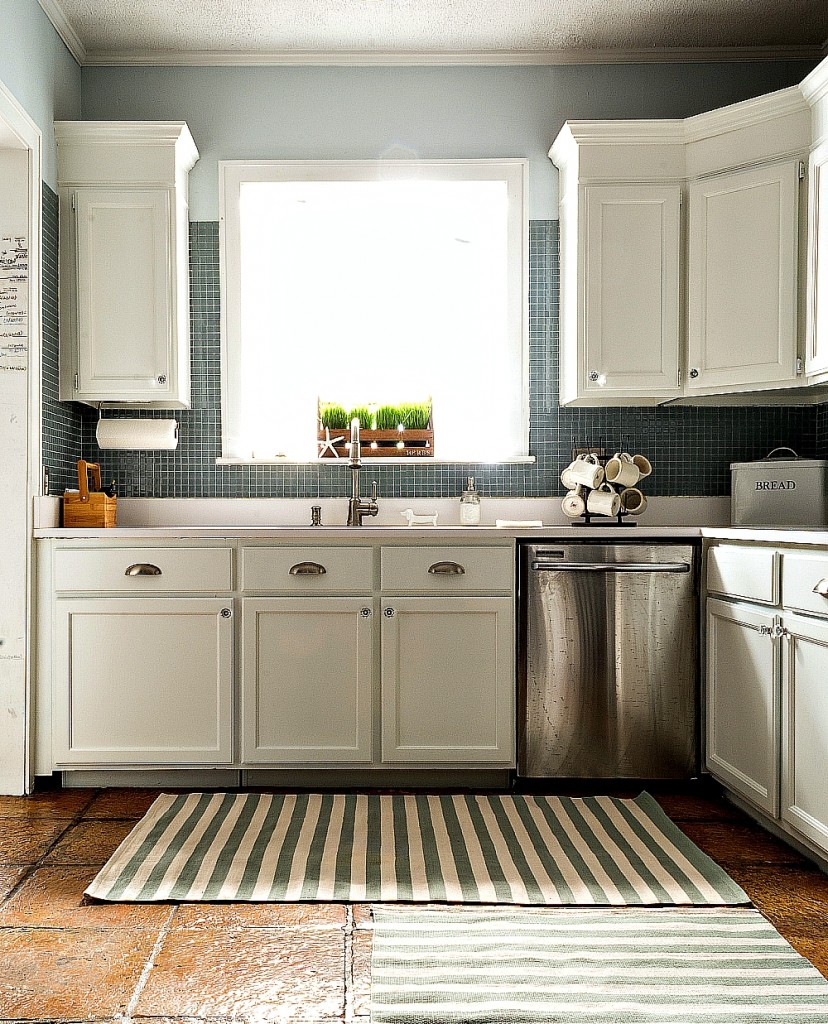 Builder Grade Kitchen DIY Remodel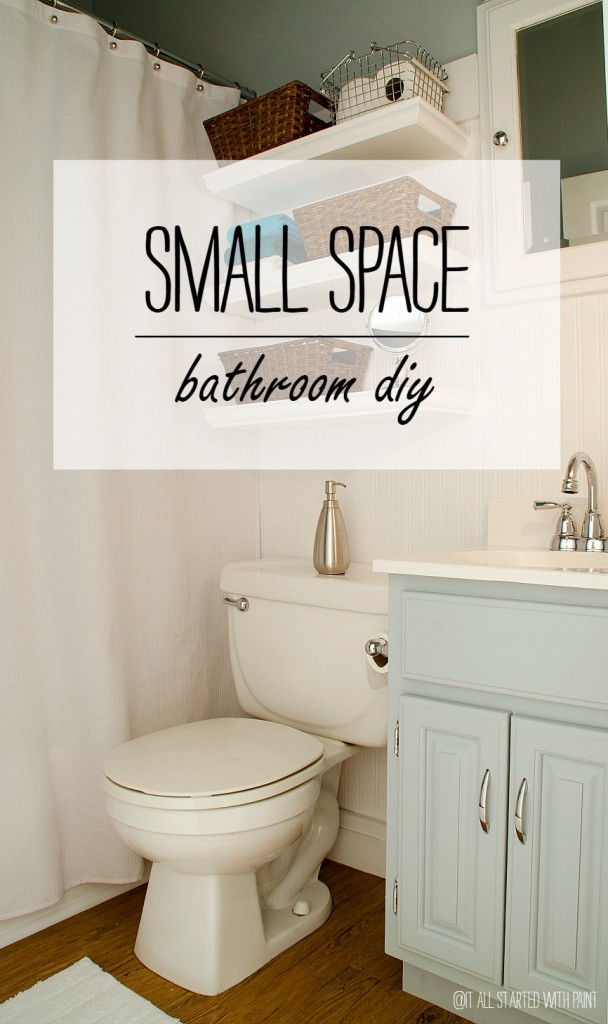 Small Space Bathroom DIY Solutions