This is a Sponsored post written by me on behalf of FrogTape provided by ShurTech Brands, LLC for SocialSpark. All opinions are 100% mine.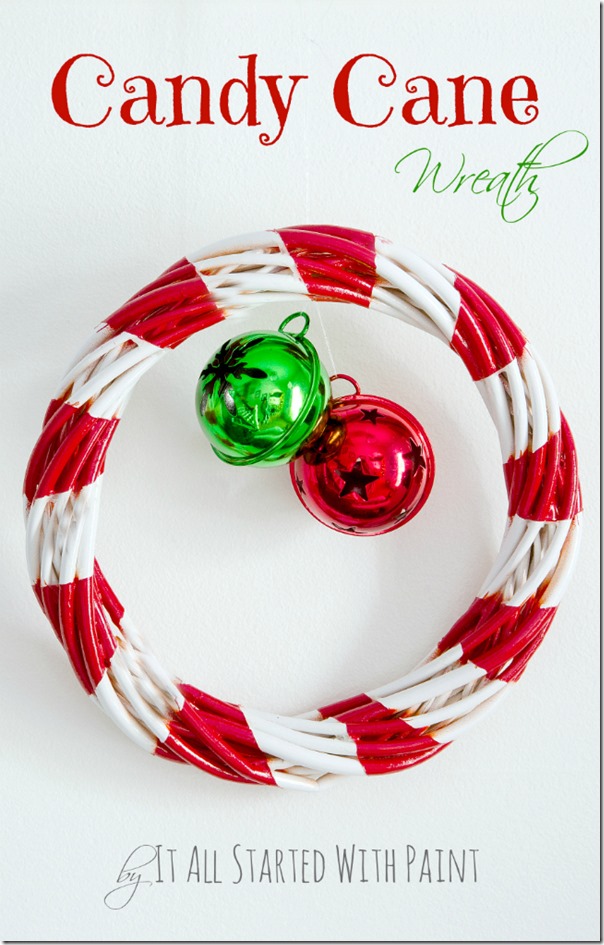 When the very kind folks at FrogTape® asked it I'd like to try out their new FrogTape Textured Surface tape, I have a feeling they didn't quite mean this particular very textured surface …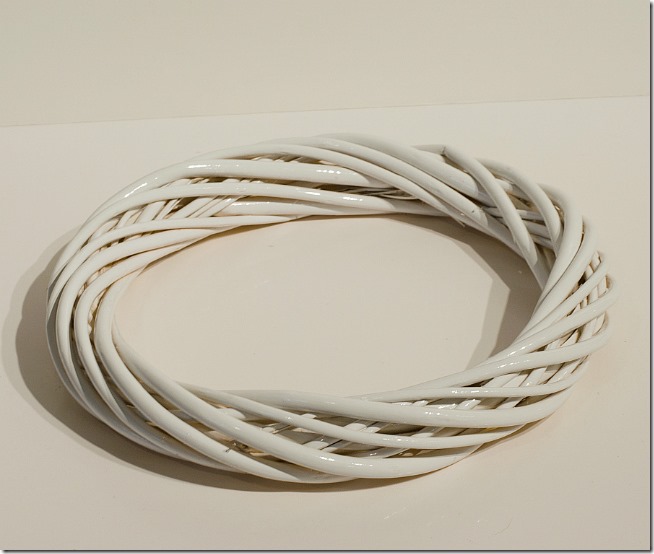 Because, really, this tape is designed for textured walls.  And I could have tested it out on my kitchen cabinets – right at the tricky juncture where the tile meets the side of the cabinet – but that would've been exceptionally dull …
and not at all festive.
So instead I decided to put tape to the ultimate test.  On a ridiculously textured, bumpy surface …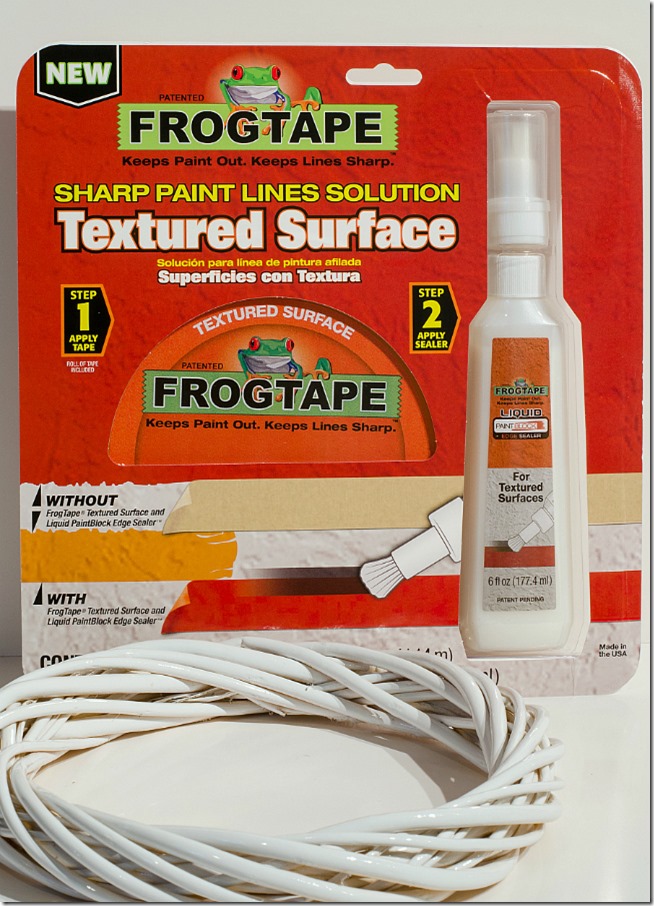 a wreath form.  That I first spray painted white.
And I'll admit, as I was working on this project I was forming a back up plan.  Not that I doubted FrogTape®  … on the contrary.  I doubted myself as I taped off my candy cane design …
Following the instructions on the FrogTape® Textured Surface box, I used a damp cloth along the edges to seal the tape.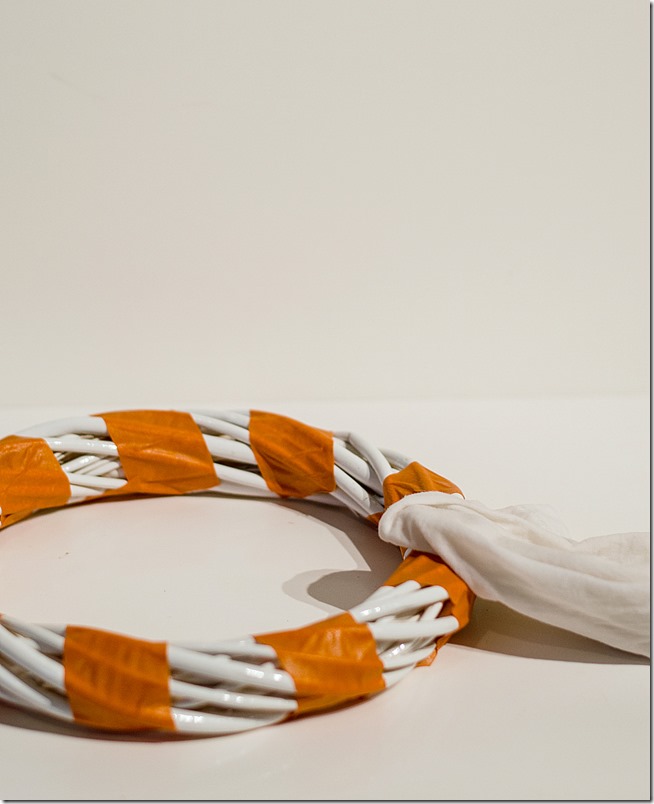 Once dry, I applied the liquid edge sealer …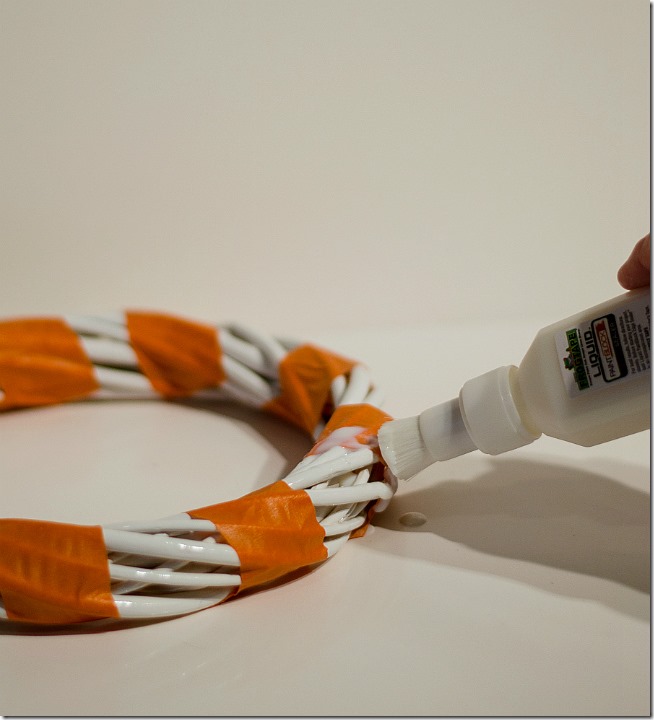 generously.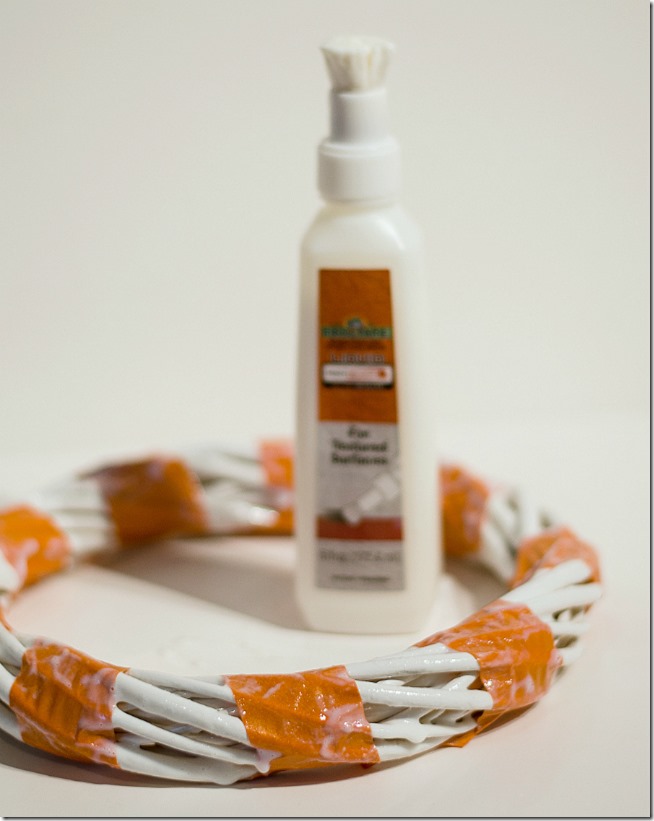 After waiting 15 minutes (okay, I waited a little longer than that for it to dry because I was a little too generous with the liquid sealer) I went ahead and spray painted red …
and held my breath as I anxiously awaited waited for the spray paint to dry.  And then peeled off the tape for the reveal …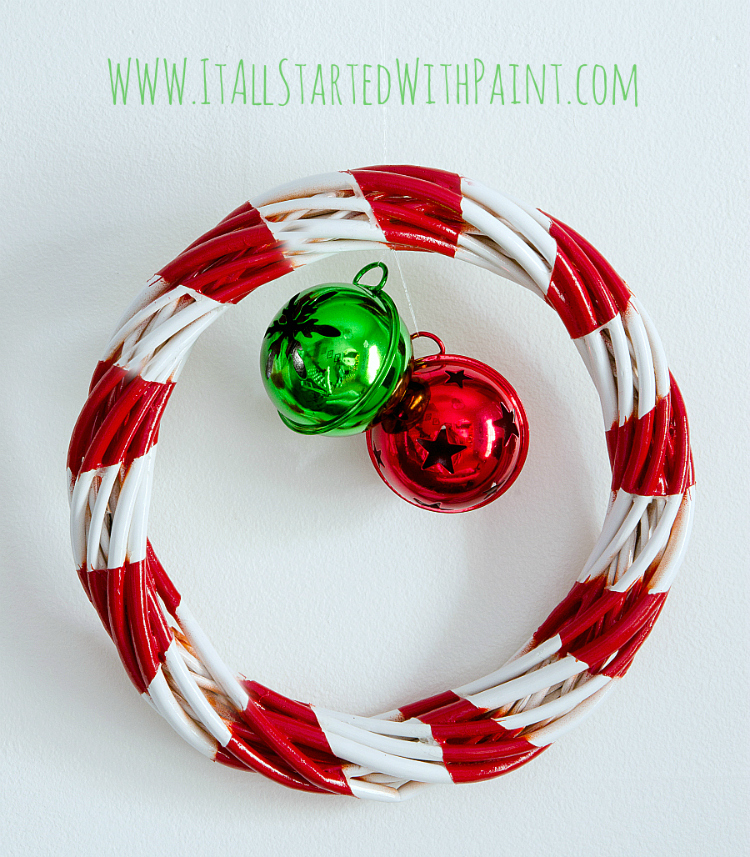 Phew.
Success.
The perfect candy cane wreath.
Looks like I won't need my back-up plan after all!
🙂

You might also like: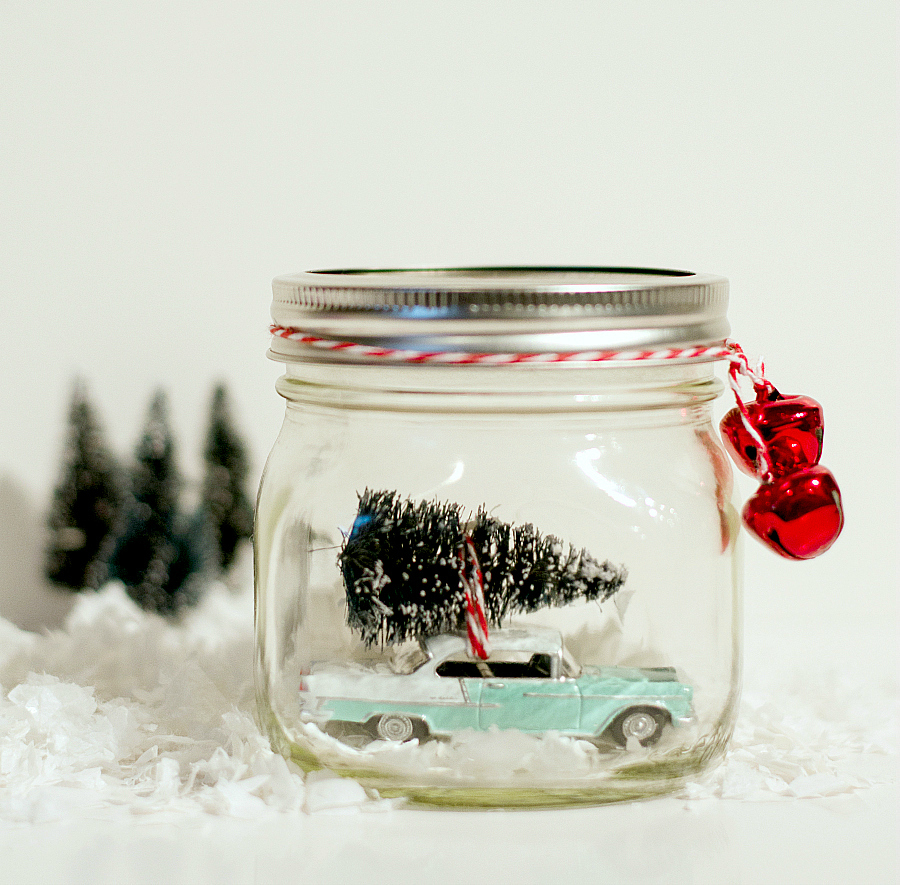 Car in Jar Snow Globe (click here)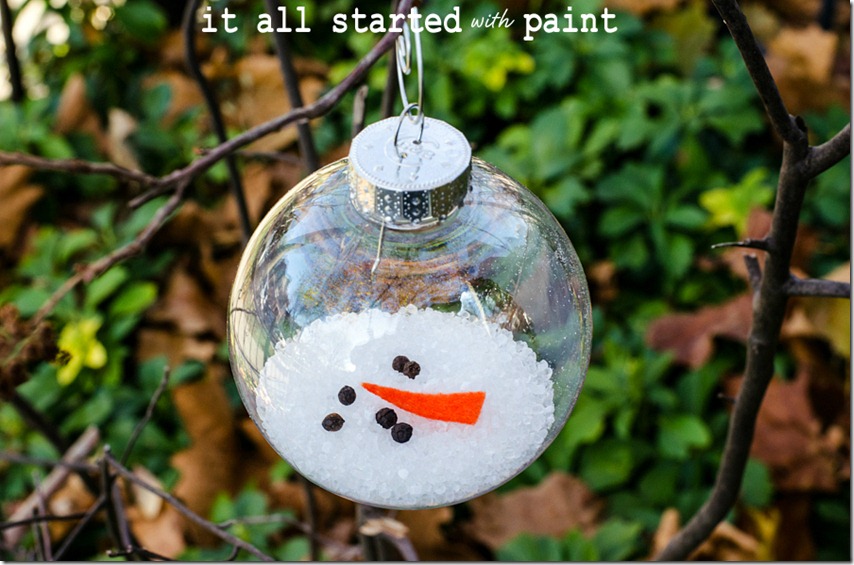 Melted Snowman Ornament (click here)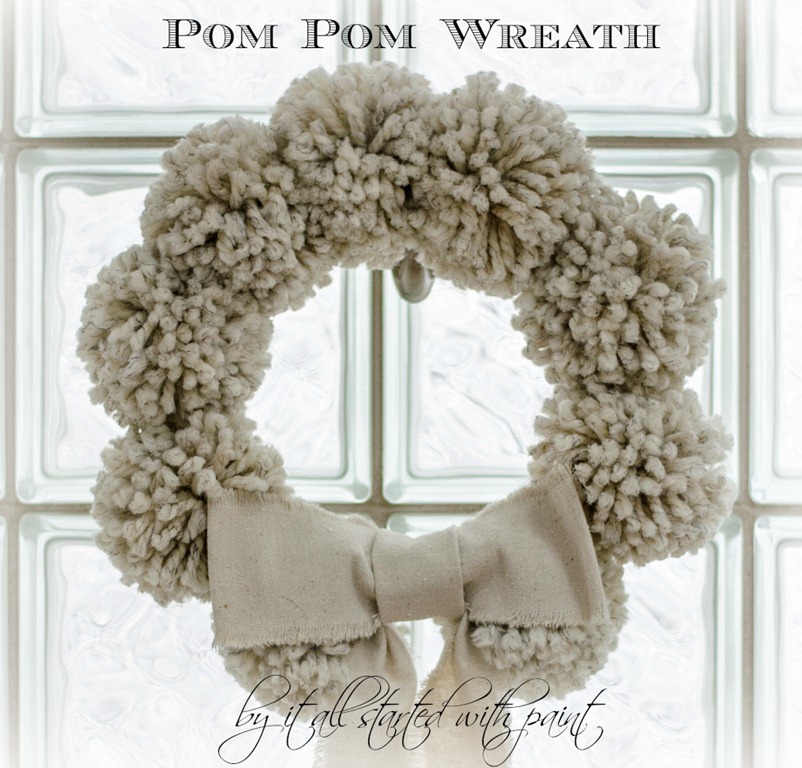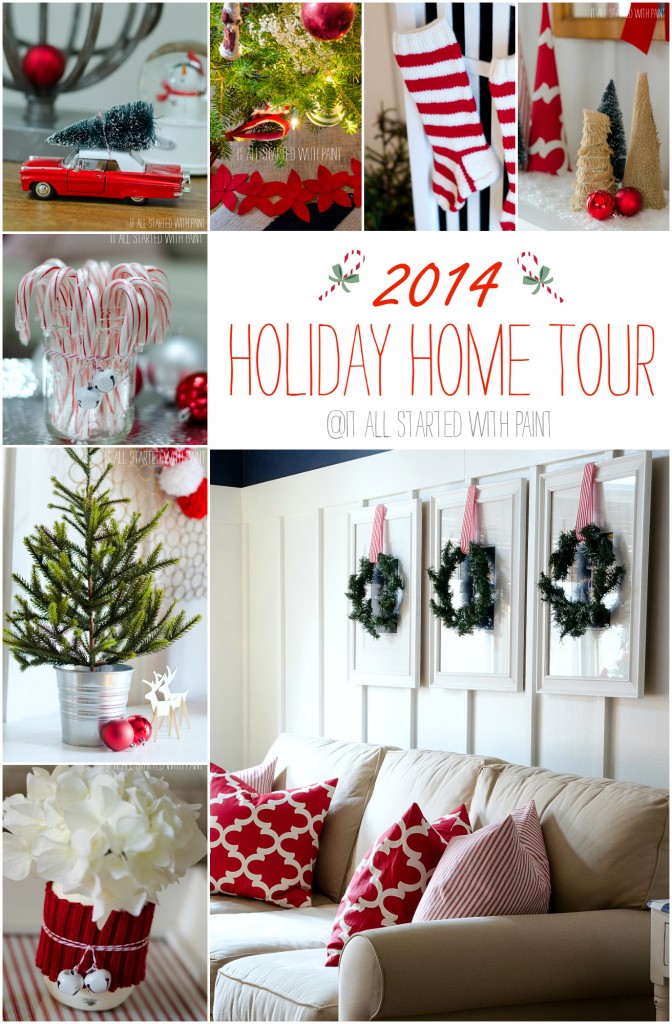 Holiday Home Tour 2014 (click here)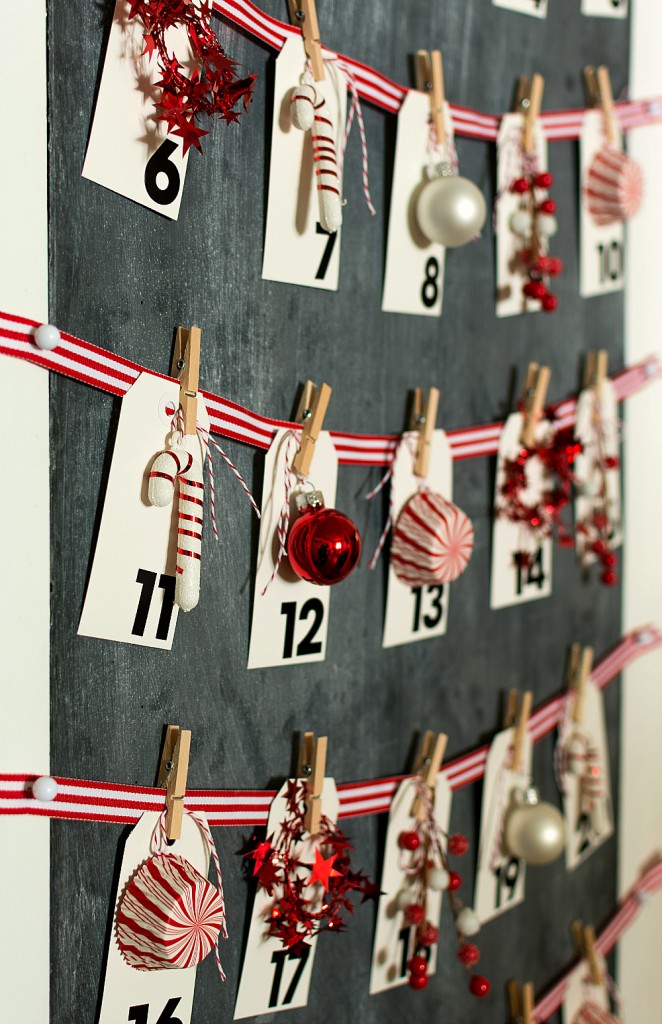 Christmas Advent Calendar (click here)
Want to keep up with my projects?
It's easy. Get it all started with paint delivered to your email inbox: