Welcome to my holiday home tour!
My plan is to let the pictures do the talking. Because, quite honestly, I'm pooped. And my contact lenses are drying up on my eyeballs (lovely visual, right?). It's a combination of Christmas decorating and picture editing fatigue.
But let's kick this off at the front entry. Where you'll be greeted by this …
and this …
Garland on the staircase decorated with twinkle lights and ornaments.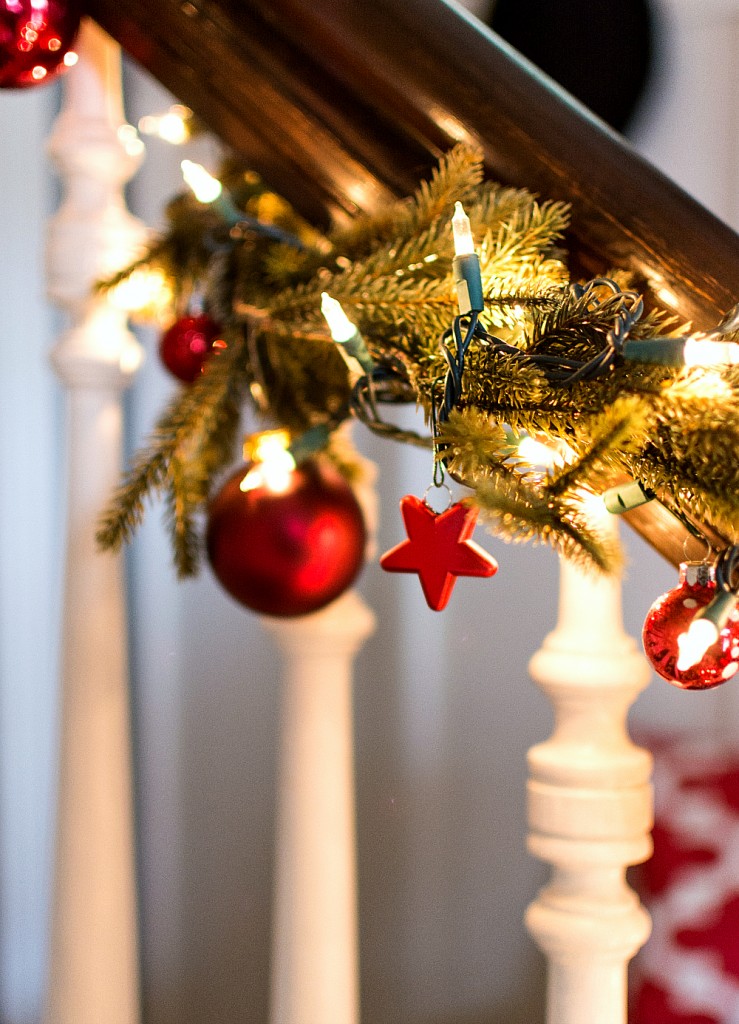 I've also hung the red and white stockings with care.
In the living room, the red and white theme continues …
I've added the wreaths to my pictures with some red and white ribbon.
And I kept the side tables pretty simple with poinsettias and mason jars.
The other side table was equally as simple. A poinsettia and some books wrapped in brown paper and red and white ribbon.
I kept it simple on the fantel mantel radiator cover too …
A few more poinsettias. Faux trees. And ornaments …
The couch is nice and comfy with pillows and throws …
The last thing to add is the real tree in front of the window that we decorate with ornaments we've collected over the years. But I'm waiting for our son to come home from college this weekend so he can participate in the picking of the tree and the hanging of the ornaments.
In the meanwhile, we have a tree up in the dining room …
And be sure to check out all the fabulous home tours that started on Monday …