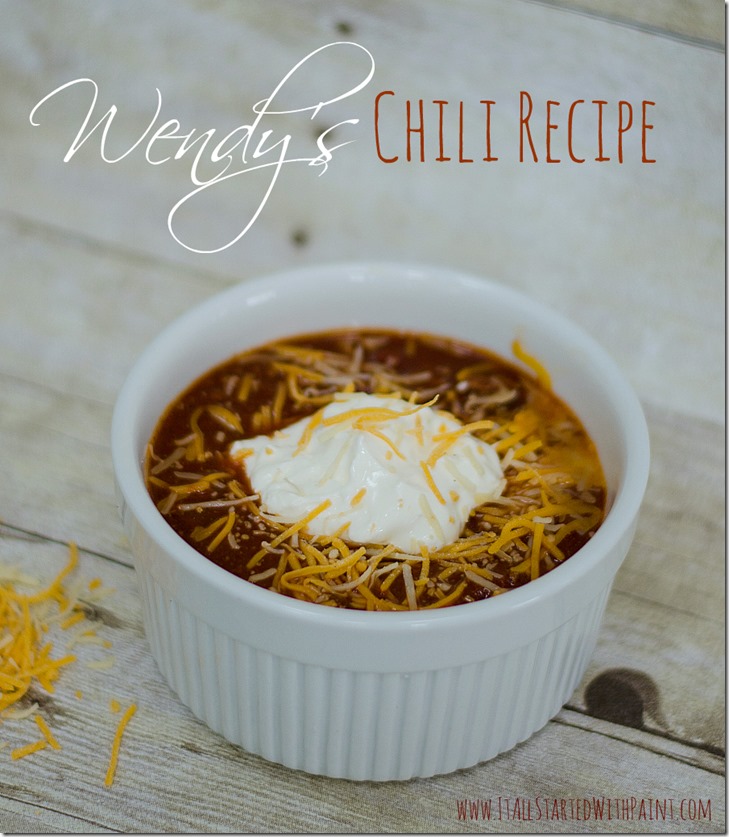 I have a bone to pick with Mother Nature.  She completely threw off my plans for the New Year.
And, yes, I'm still talking about the New Year. Even though talking about the New Year as we near the end of January is so passé …
but I digress.
I have a bone to pick with Mother Nature.  She threw a giant, frozen wrench in my New Year's resolution plans.   Like the plan to get organized.  And the plan to get my sh*t together.  And how I was going to, once and for all, finally drop those extra quit-smoking pounds that have been accumulating since, well …
since I quit smoking 3 years ago.
Sigh.
Because, somehow, all these Polar Vortex school closing days have thrown me off.   Even though they really shouldn't …
My kids are self-sufficient, after all.  They don't need my attention for entertainment.  They aren't tugging at my sleeve begging me to play cars or Barbies or Legos.  Shoot, they don't even need me to hydrate them.  Or feed them.  Or dress them.
My number one job is get them out of bed before noon.

And yet …
yet …
their presence at home when they should be at school is throwing off my schedule.  Altering my plans.
And this whole subzero cold thing is throwing off those diet plans too.  Instead of eating salads and lean proteins, I'm indulging in warm and cozy comfort food like chili …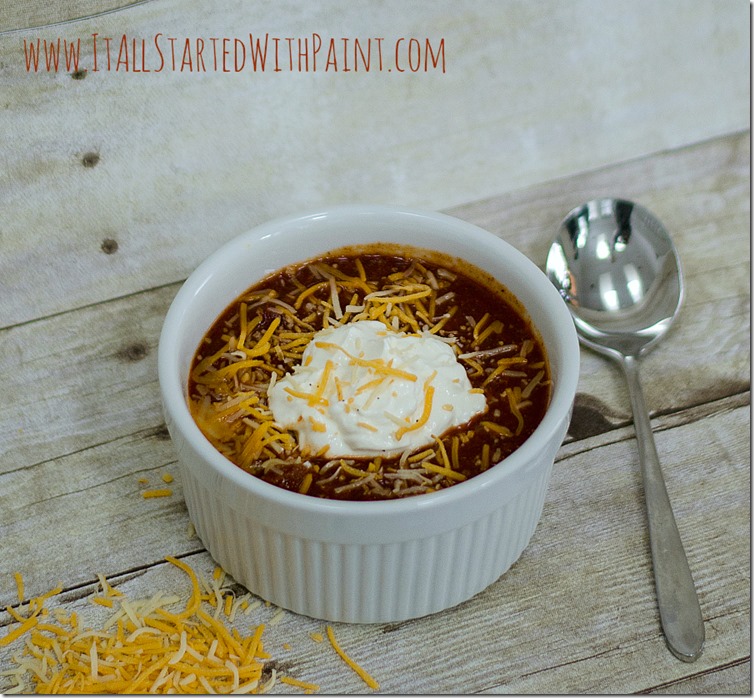 Granted, this original Wendy's chili recipe is low in fat, low in sodium, and high in fiber.  Unfortunately, I undo the the good when I smother it with cheese and sour cream.
Oh, and did I mention that this is the original Wendy's chili recipe?  As in the one Wendy's uses?  I'm serious.  My husband worked for the PR agency that represented Wendy's when they first introduced Dave's Rich and Meaty Chili on the menu.  As part of the marketing campaign, they sent a press release with the recipe to food editors.  Here's page 2 from that release (digging that old school courier font!) that my husband has diligently been following for 20 years when he makes chili for us …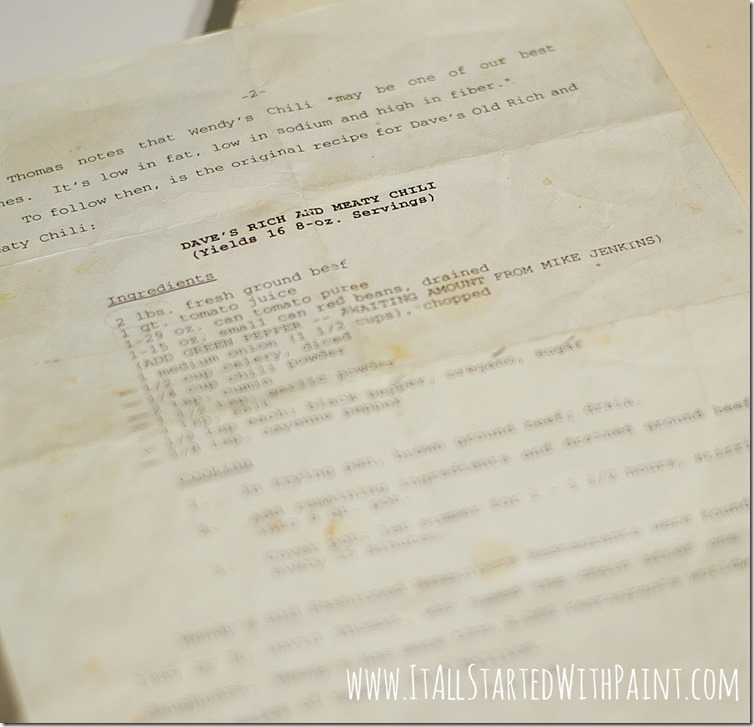 Wendy's Original Chili Recipe
Dave's Rich and Meaty Chili
(Yields 16 8-oz. Servings)
Ingredients
2 lbs. fresh ground beef
1 qt. tomato juice
1-29 oz. can tomato puree
1-15 oz. small can red beans, drained
1 medium onion (1 1/2 cps), chopped
1/2 cup celery, diced
1/4 cup chili powder
2 tsp. cumin
1 1/2 tsp. garlic powder
1 tsp. salt
1/2 tsp. each: black pepper, oregano, sugar
1/8 tsp. cayenne pepper
Cooking
1. In frying pan, brown ground beef; drain.
2. Add remaining ingredients and drained ground beef into 6 qt. pot.
3. Cover pot; let simmer for 1 – 1 1/2 hours, stirring every 15 minutes.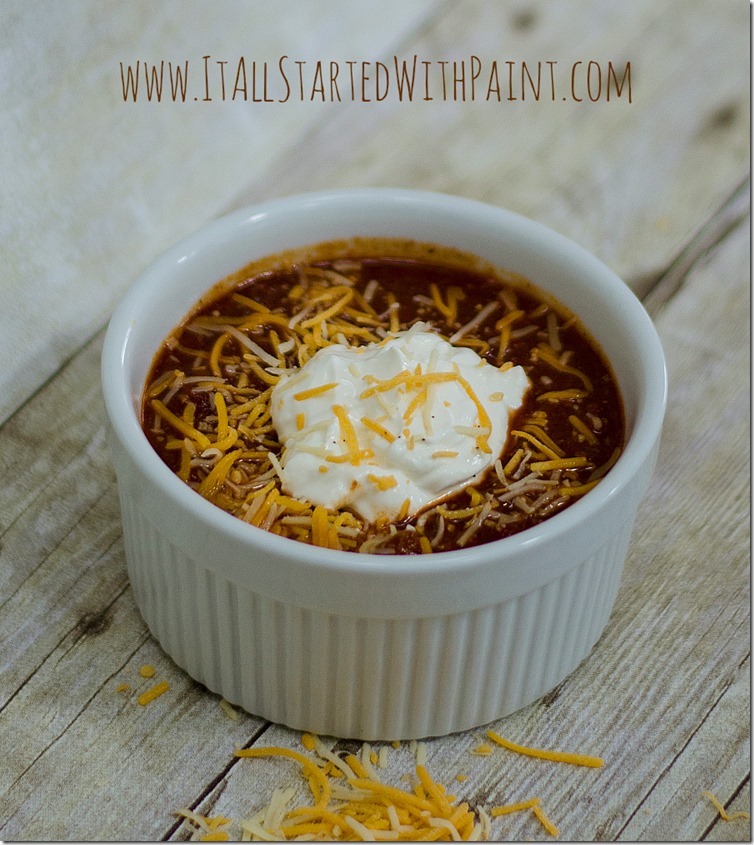 The weather experts are forecasting double-digit temps on Wednesday.  I'm hoping the promised 'balmy' weather will inspire me to double up on my New Year resolutions …


Sharing @  Link Party Palooza