Christmas in the Kitchen with Mini Wreaths on Cabinet Doors.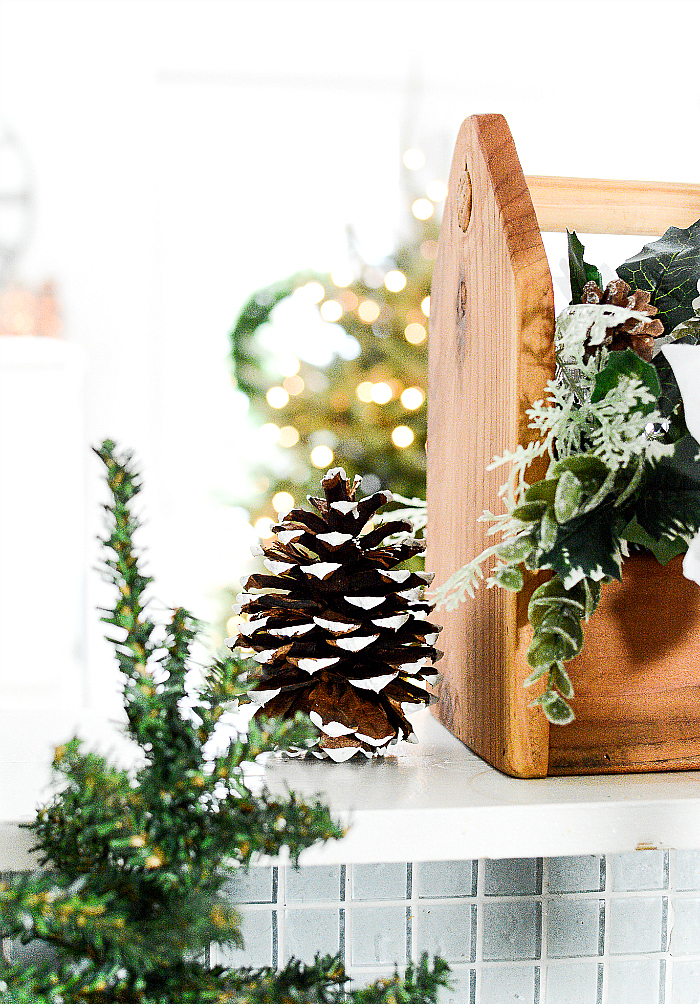 In the years B.B. (Before Blogging) I would put up my holiday decor 7-10 days before Christmas day. I'd shoot for the 15th of December (give or take a few days to account for a weekend day) to get the tree.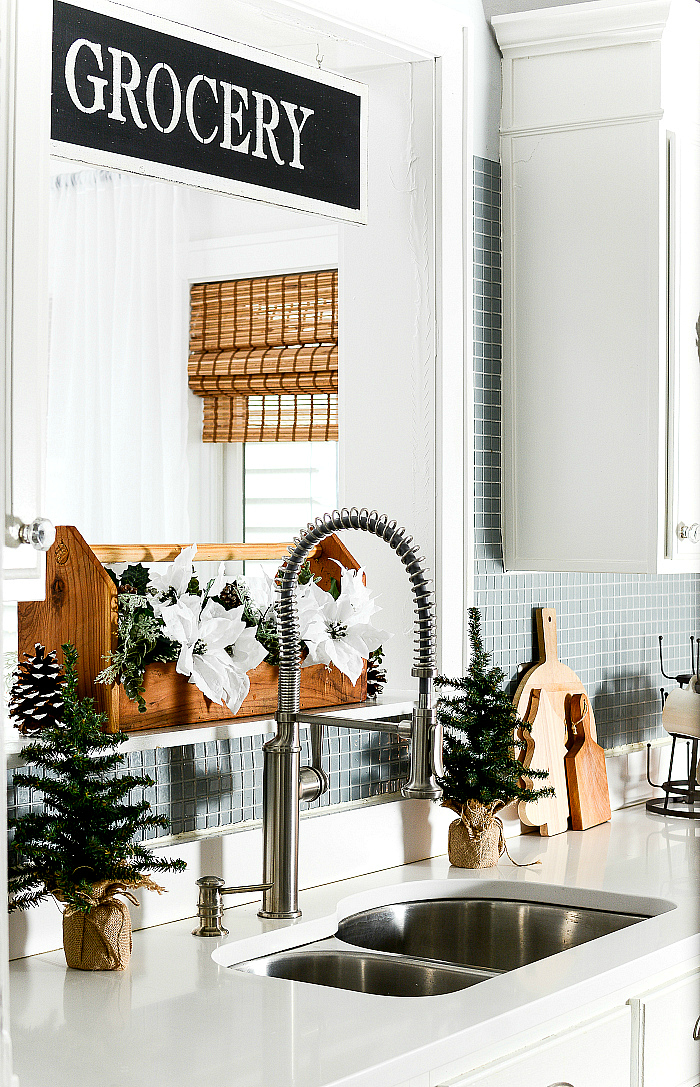 And if you told me that A.B. (After Blogging) I would have my Christmas decor up the first week of December, I would have laughed …
and laughed and laughed. A long, hard, guttural laugh.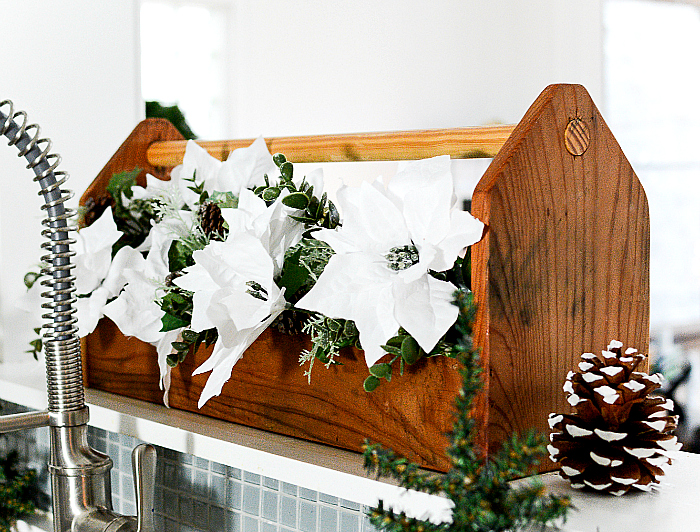 And yet, there I was. Decking the halls on December 1.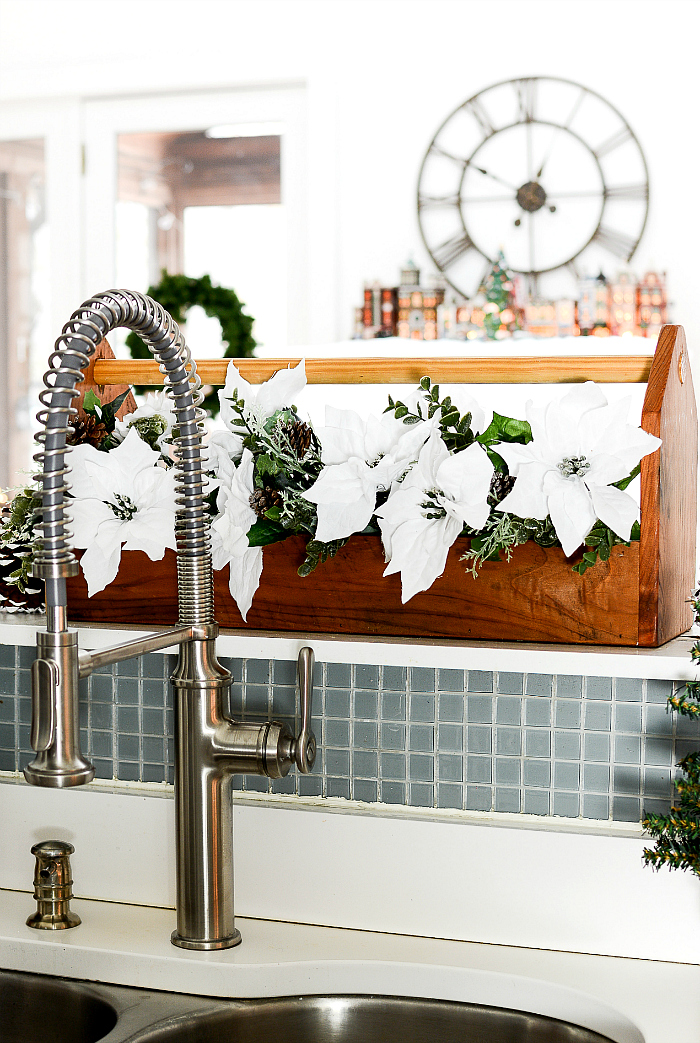 Well, the truth is, I only decorated some of the halls on December 1.
Other halls have been a little bit slower in coming together …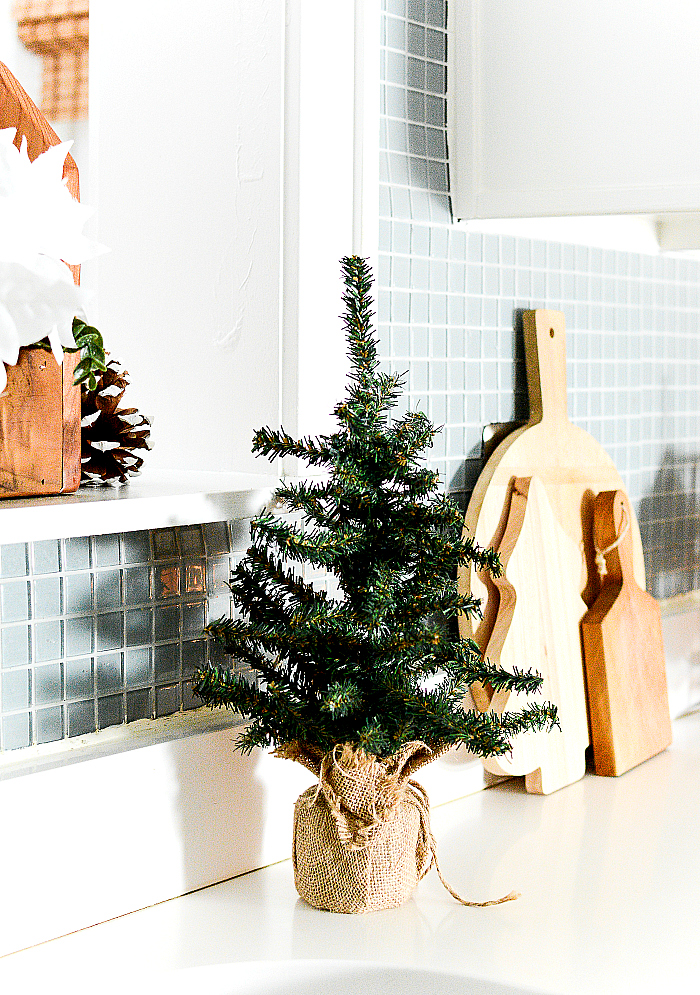 … and this past weekend I found myself on my old B.B. blogging schedule.
Which now, A.B., feels like I'm so, so, so very behind. 😉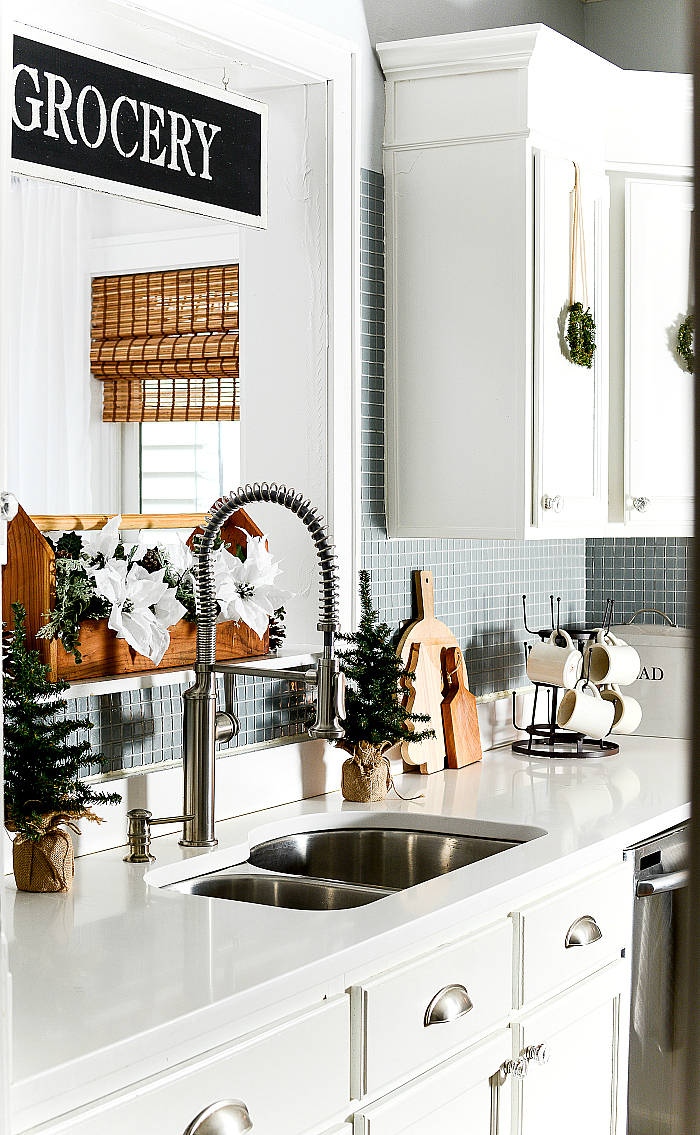 Which is weird. Because in my B.B. world, it would've been normal … natural … expected … for me to spend the 17th of December adding Christmas in the kitchen with mini wreaths hung on the kitchen cabinet doors …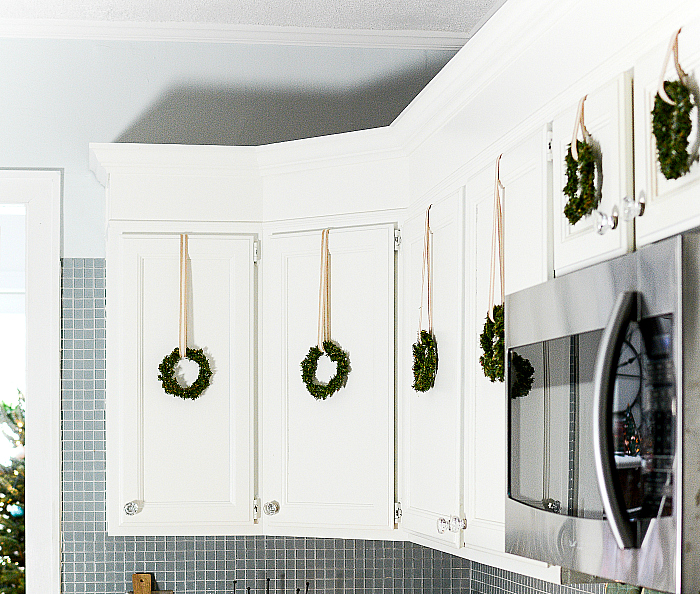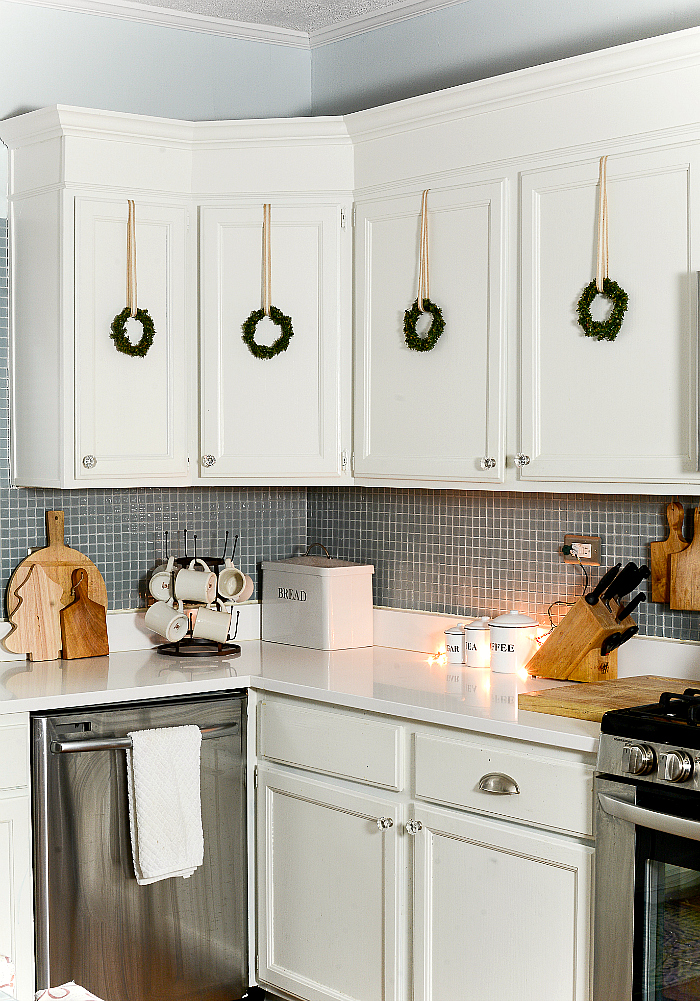 … and putting painted pine cones in my two-tiered wired basket …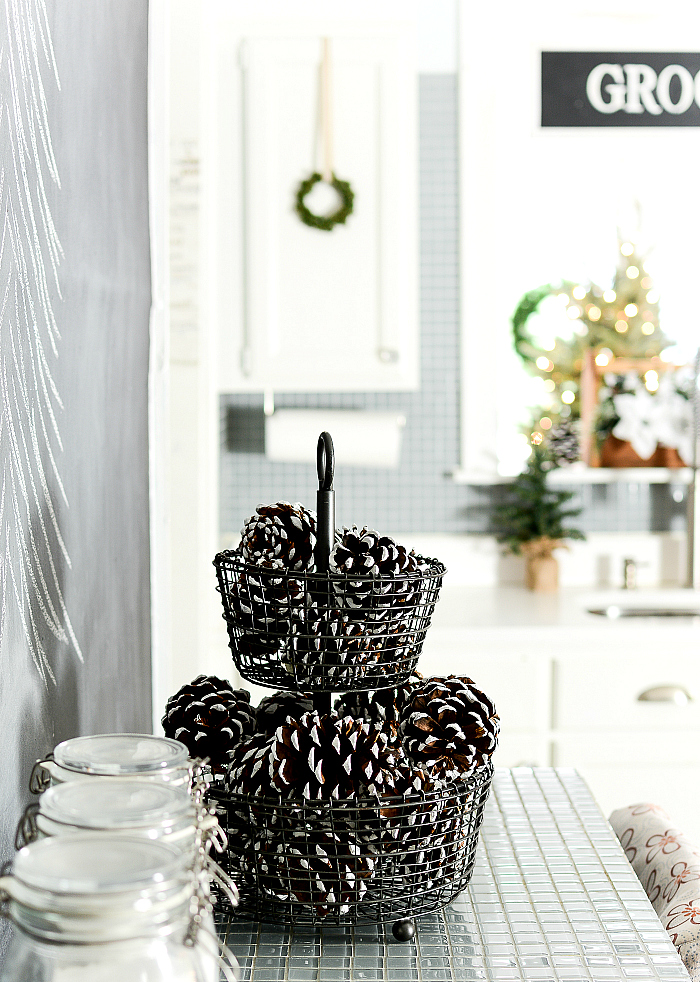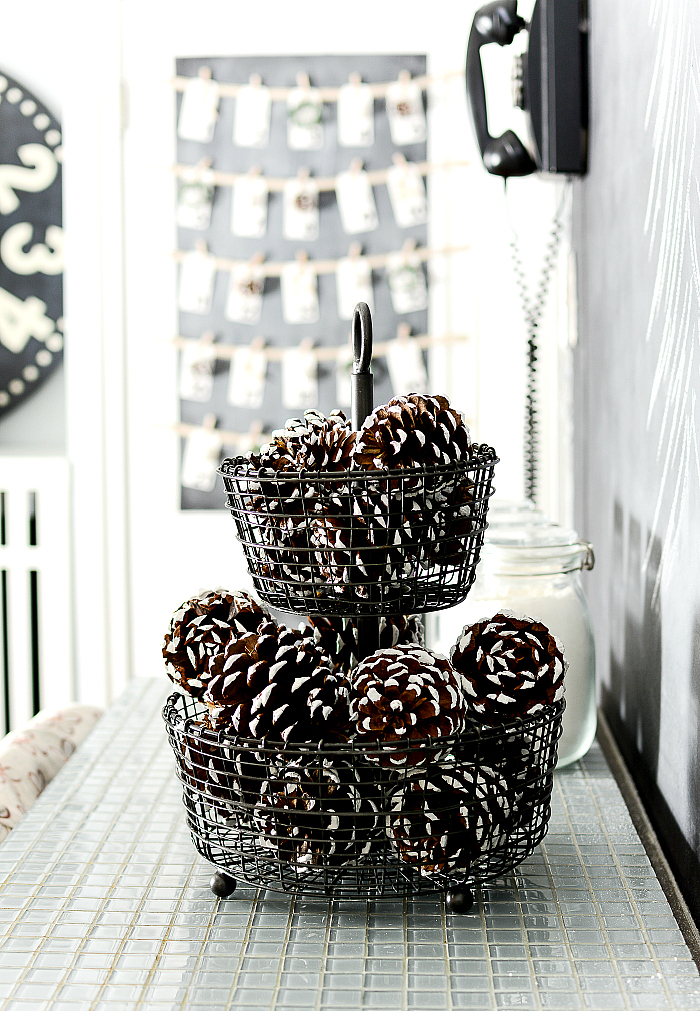 … and hanging the Christmas advent-less countdown calendar on the chalkboard door.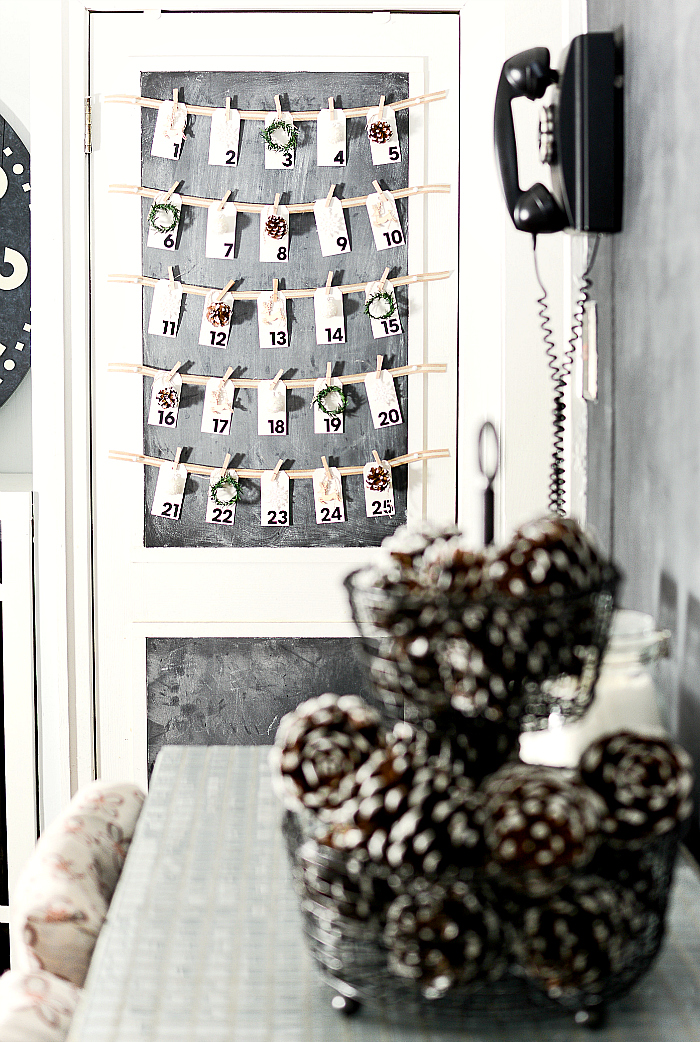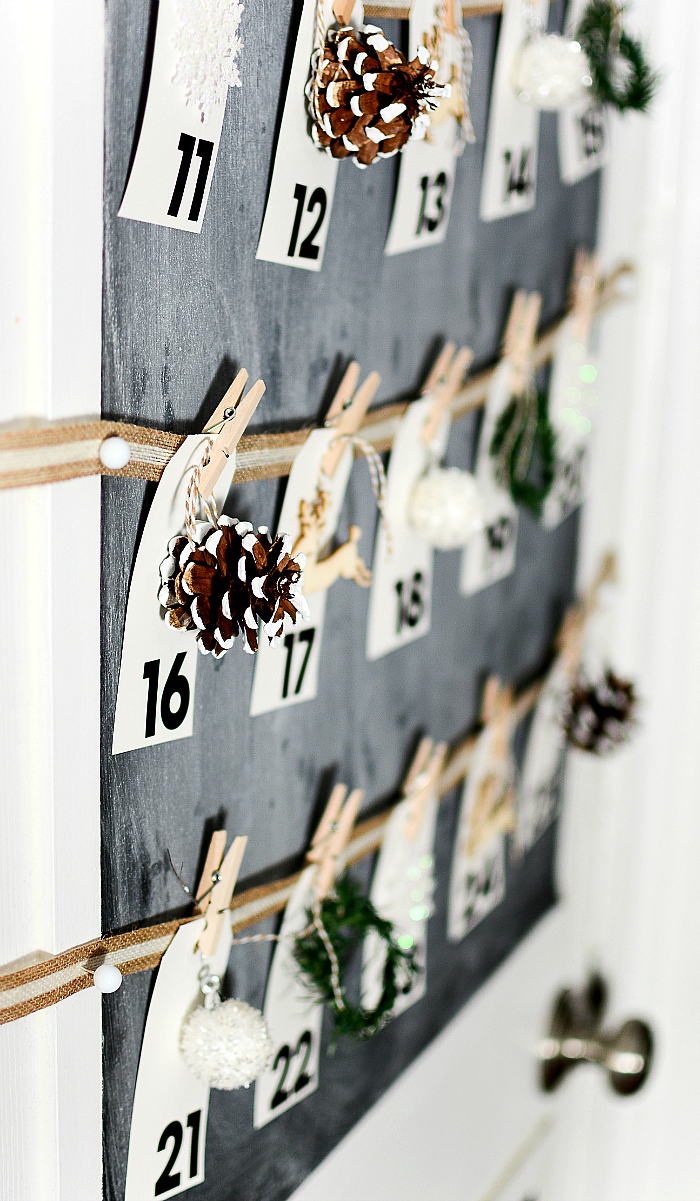 Okay, I'll give. The Christmas advent-less countdown calendar should have been up by December 1st.
My bad. 🙂
Christmas In The Kitchen: How I Hung The Mini Wreaths
You may be asking, Linda, why would I need a tutorial on how to hang mini wreaths in the kitchen? Well, let me tell you. You see, starting in September and extending through December my Christmas in the Kitchen post from last year drew a lot of new visitors to the blog (welcome!). And these new visitors came armed with many, many questions about the mini wreaths on the cabinets. Like where I got them. And what are the dimensions. And what size ribbon. And how did I hang them …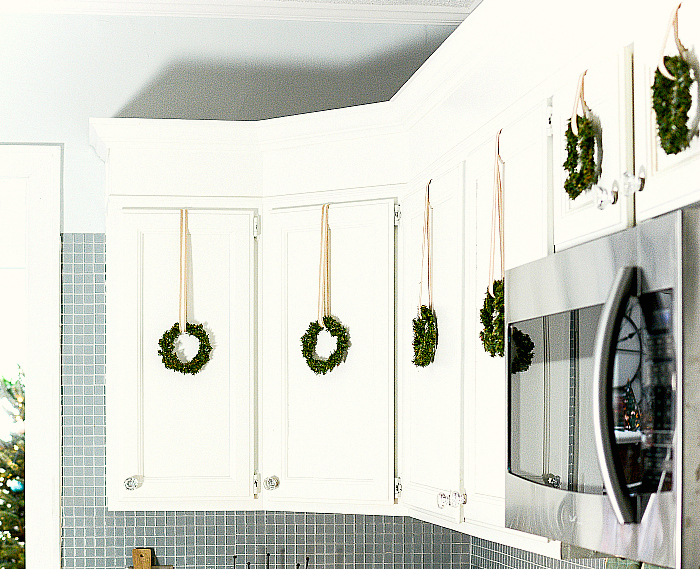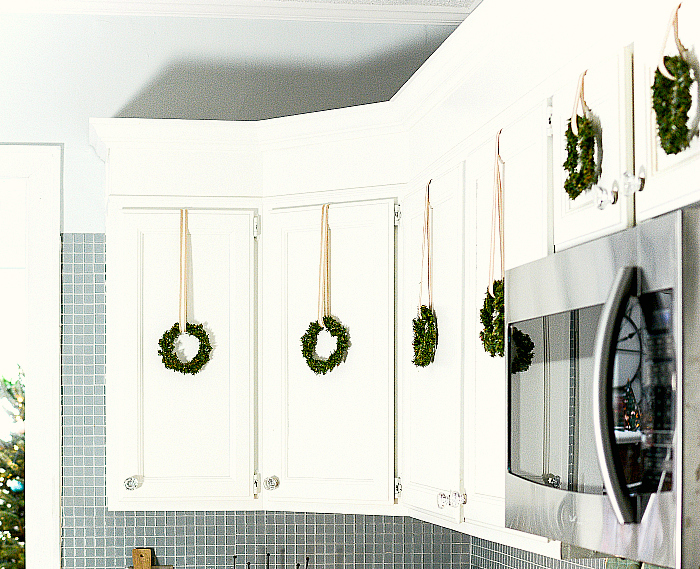 Materials*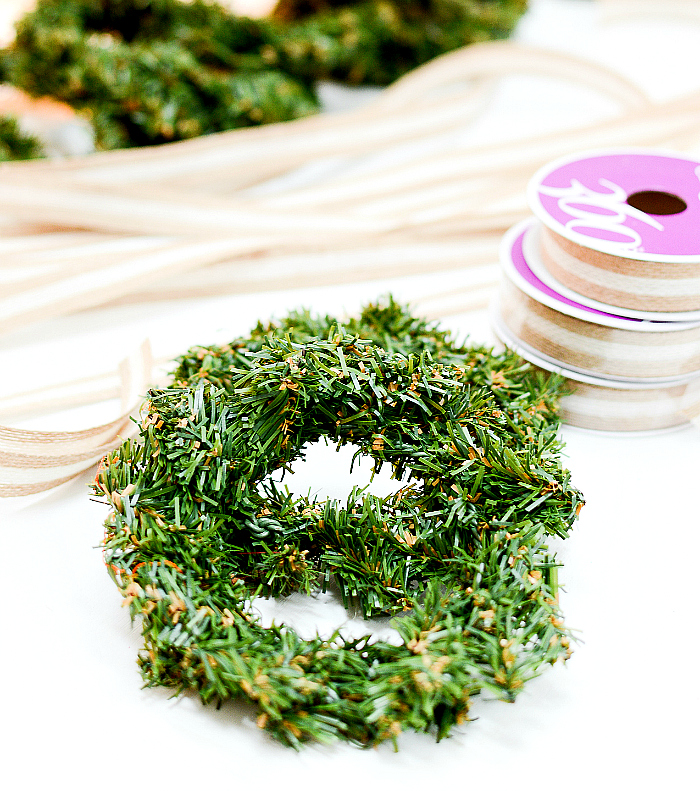 Mini Wreaths
(I purchased my mini faux pine wreaths many, many years ago. But here are the details: The inner diameter measures 3″ and the outer diameter is 5″; here's a link similar ones I found on Amazon*
5″ mini faux pine wreath on Amazon (click here)
Selection of mini pine wreaths ranging from click here
Another idea is to make your own using wired faux greenery. Click here and click here for some options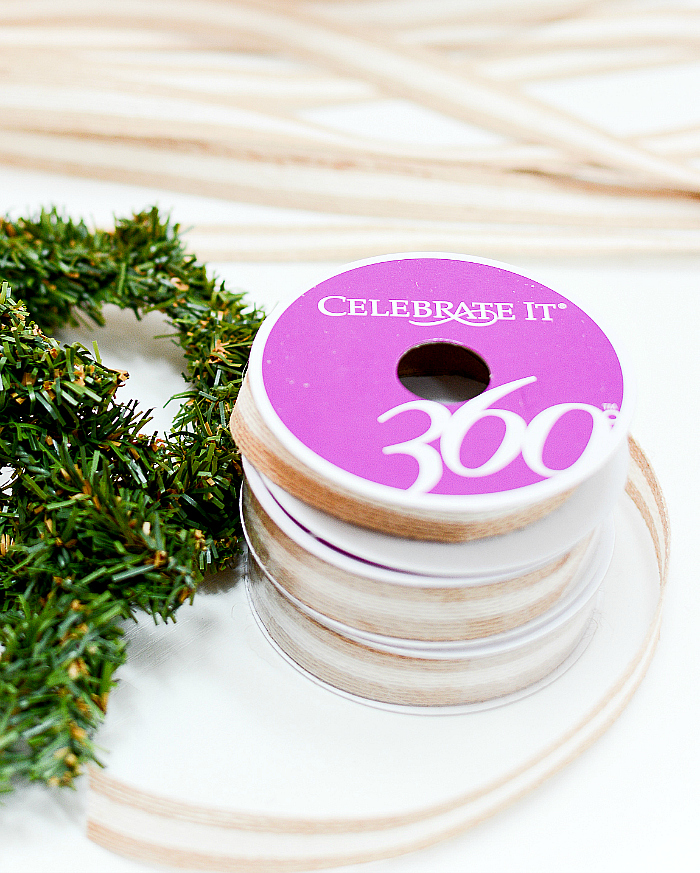 (the ribbon is 5/8″ and I found mine at Michael's; last year I used 5/8″ red & white grosgrain, which you can click here for the link)
Painter's Tape
(You could also use thumbtacks or Command hooks hung upside down)
Stapler
*some affiliate links included.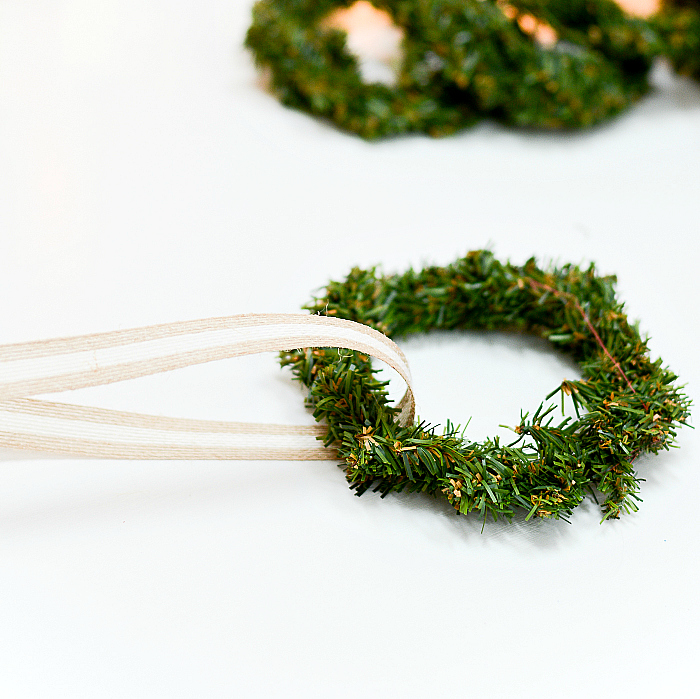 Cut a length of ribbon and loop it through the mini wreath.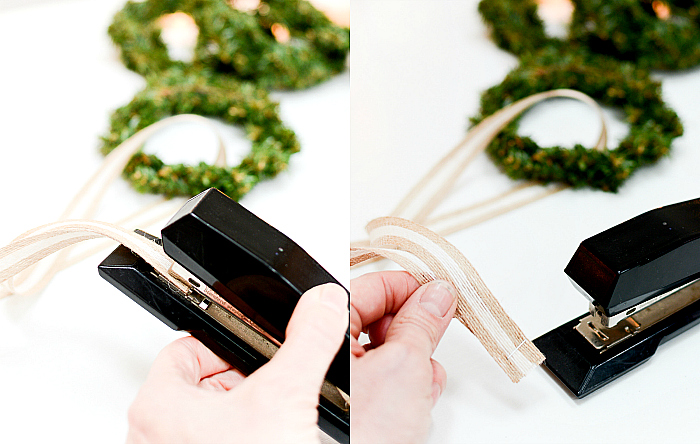 Staple the ends.
Attach to back of cabinet using painter's tape.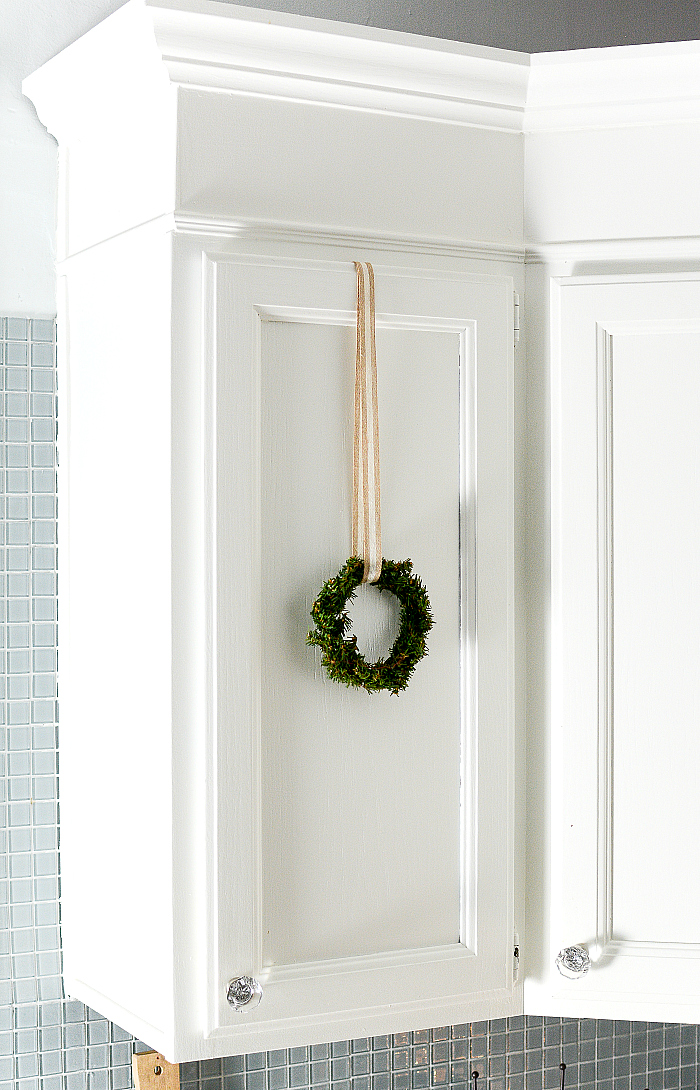 And you're done!
And regardless if you get these mini wreaths up on my A.B. or B.B. schedule, they still look fabulous! 🙂
Pin It!

You Might Also Like: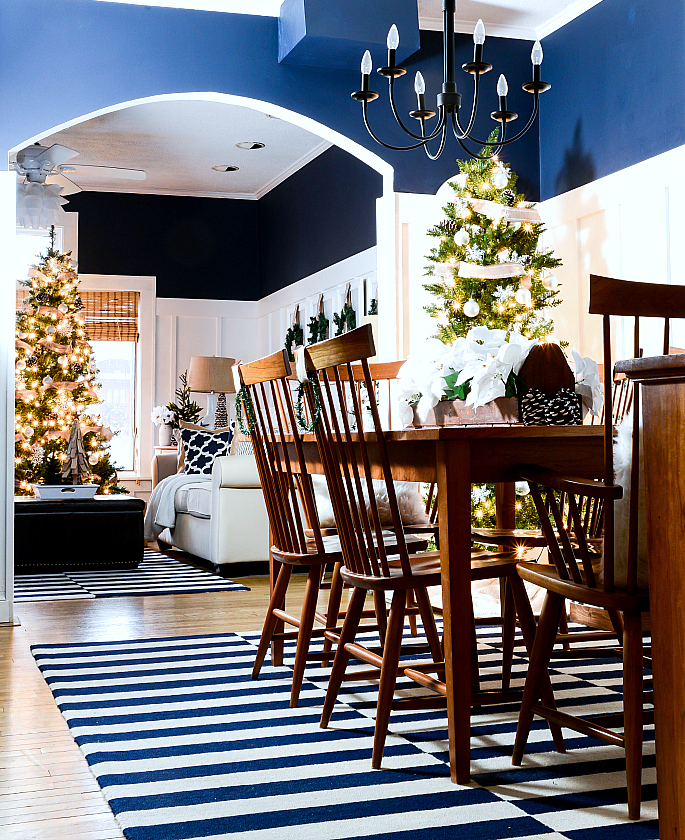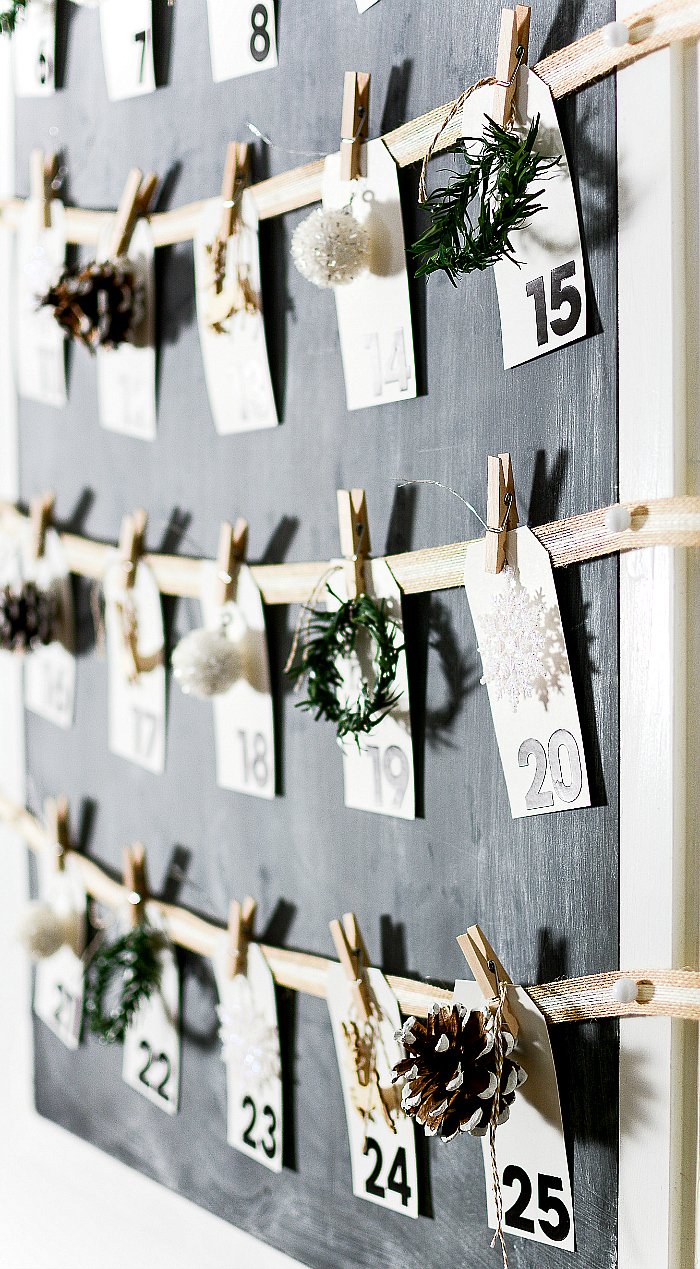 Christmas Countdown Advent Calendar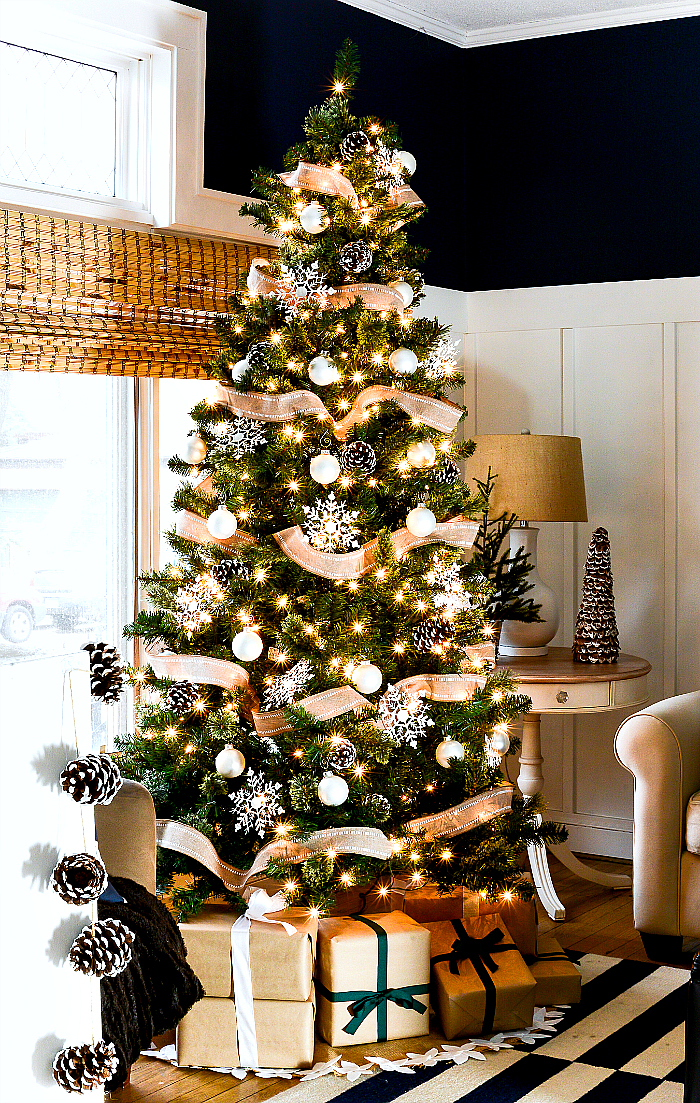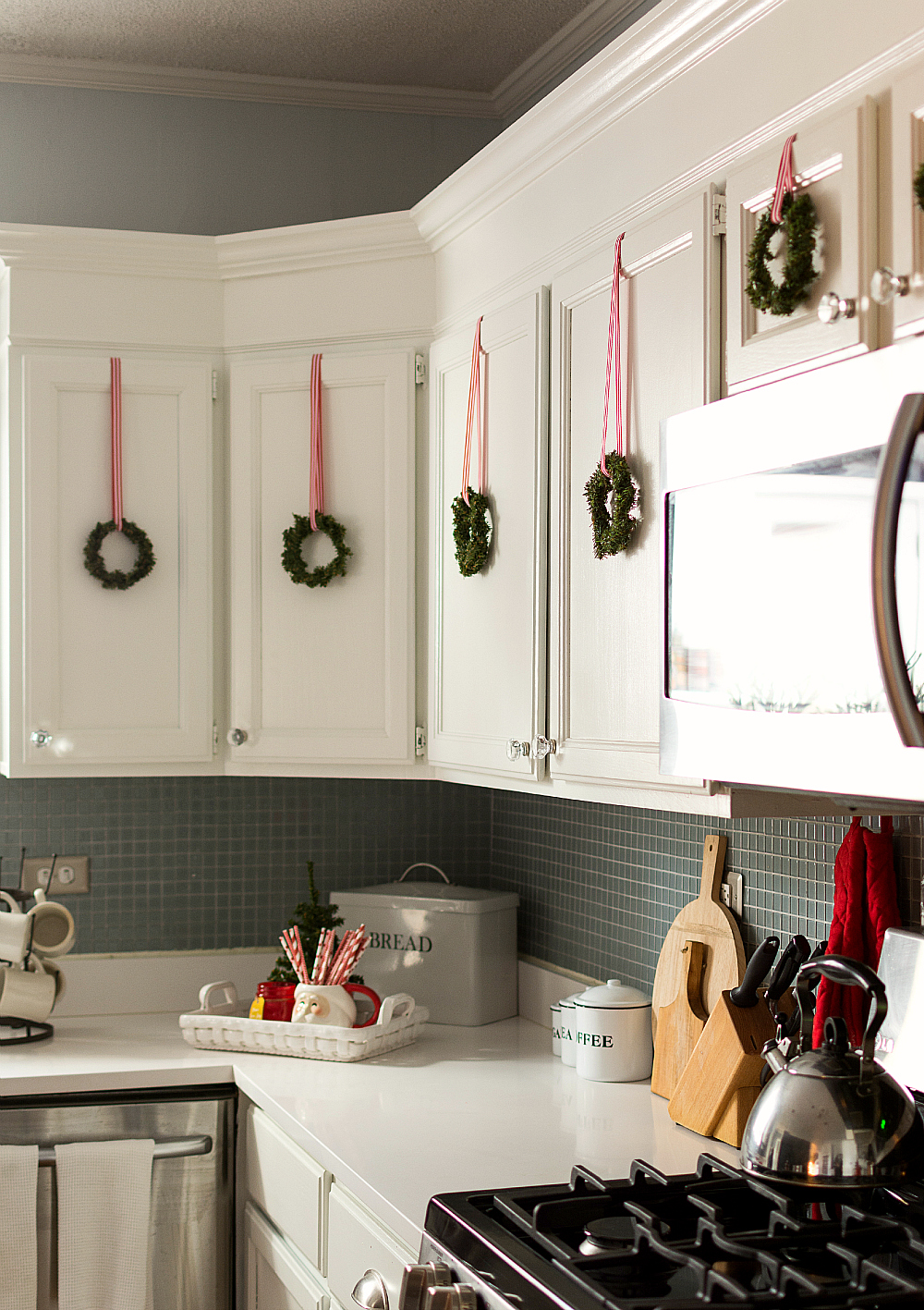 Christmas in the Kitchen (2015)