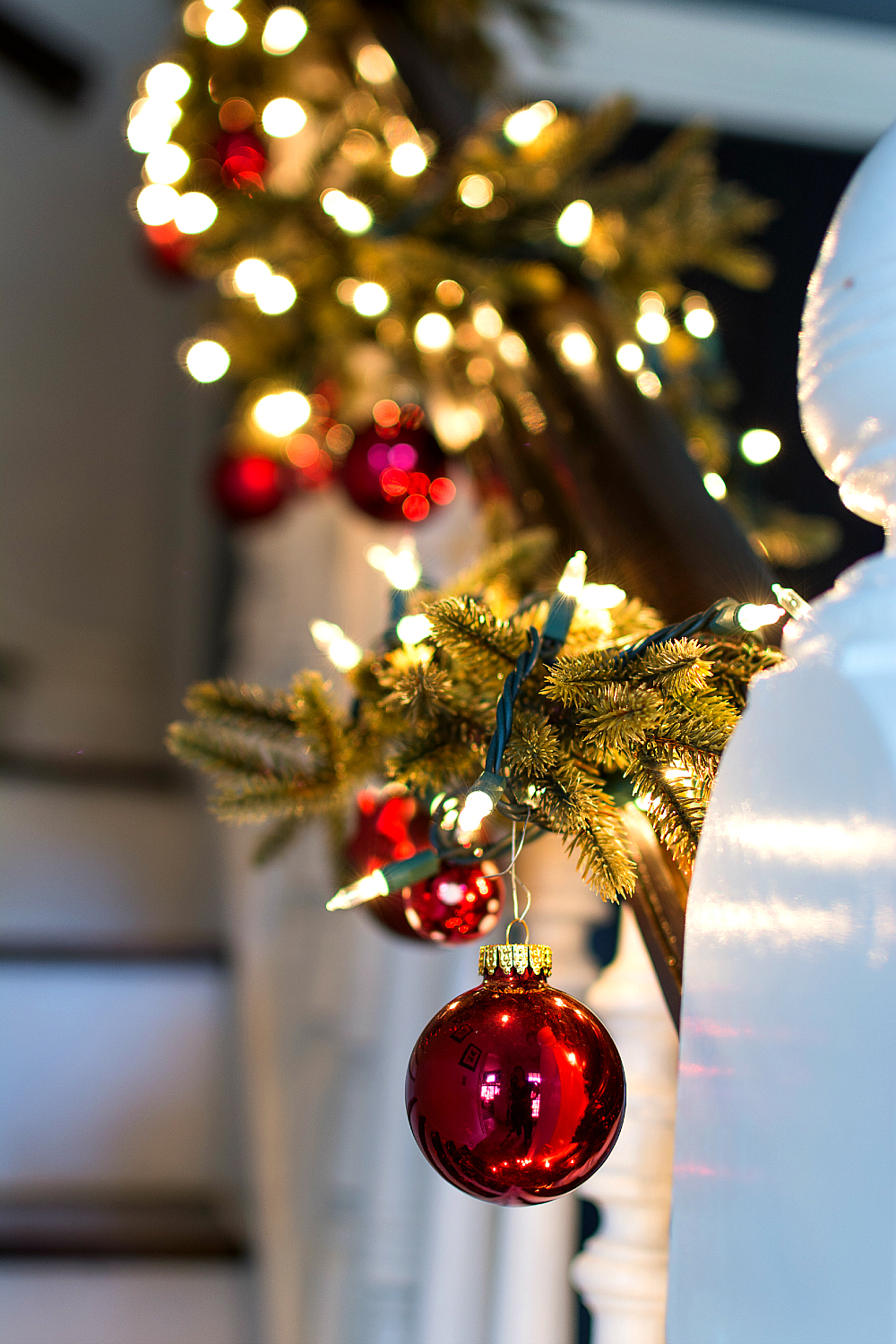 This is the tale of the faux garland on my staircase …
or, more accurately, the evolution of the faux garland on my staircase.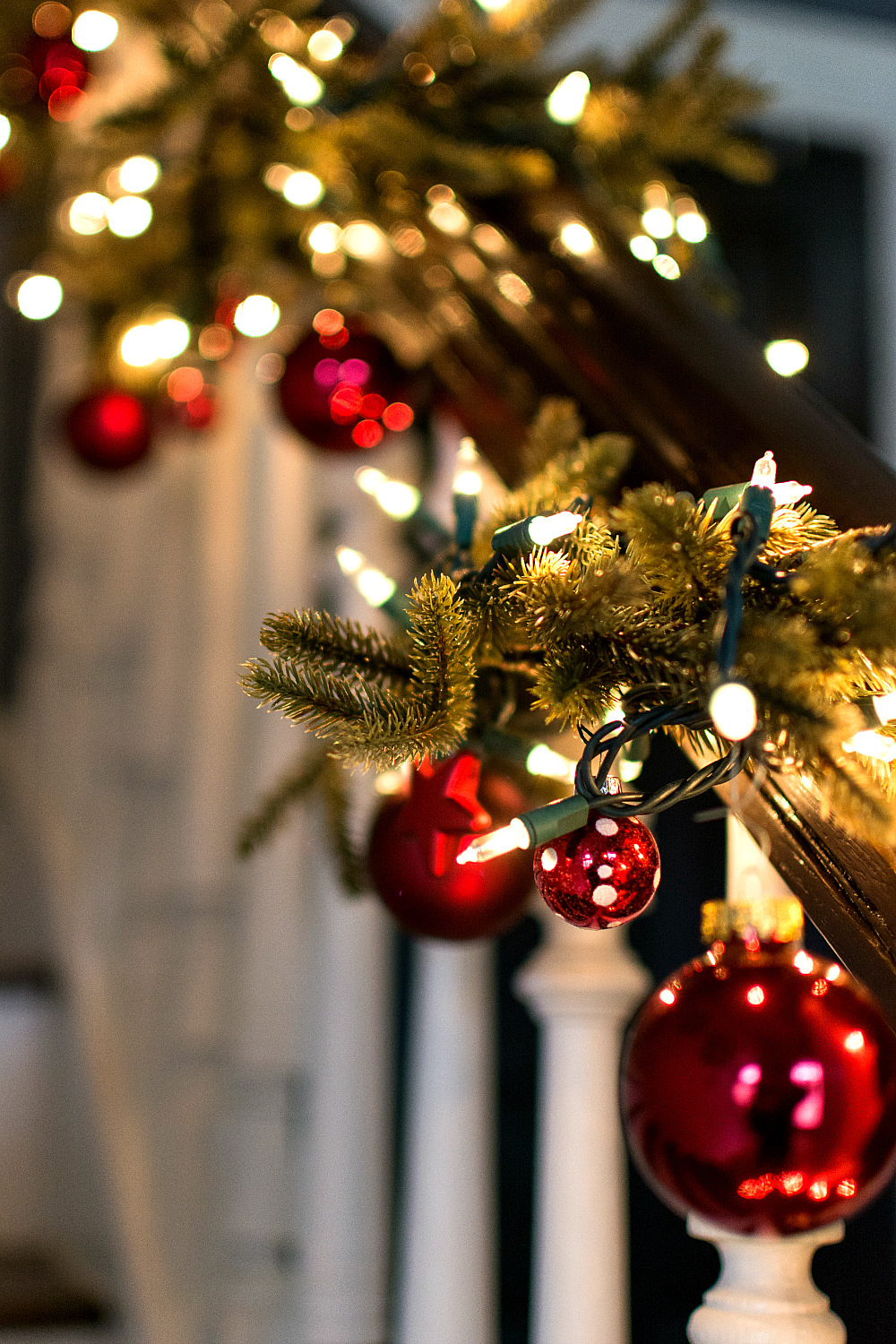 It all started 20 years ago or so. A newlywed. A new homeowner. Excited at the prospect of decorating her new home for the holidays.
But she was on a budget. I mean, she was a new homeowner after all. That mortgage payment weighed heavy on the once carefree, single city gal whose disposable income was quickly disposed of on clothes and summer rentals and Cabriolet convertible car payments and dinners and drinks with friends.
That former carefree and single and now happily married newlywed gal could no longer just buy whatever she wanted on a whim. She was now responsible. On a budget. Ish.
Those carefree spending days were hard to shake. 😉
Keep in mind, this was a time before dollar stores. Plus that newlywed working girl had limited free time and limited patience for crafting back then. Weekends were meant for relaxing. And movie watching. And Saturday night dates with her new husband.
So she accumulated Christmas decorations over the years.
But that first year? That first year she added garland to her new staircase.
It was a must.
Simple faux garland and she left it at that.
Over the years, she adjusted that staircase garland. First came bows. Then came twinkle lights.
And all was well with the world.
Until …
This year. This year those bows weren't cutting it anymore.
She wanted more. She needed little more sumthin sumthin.
Enter ornaments.
And decorating garland with ornaments.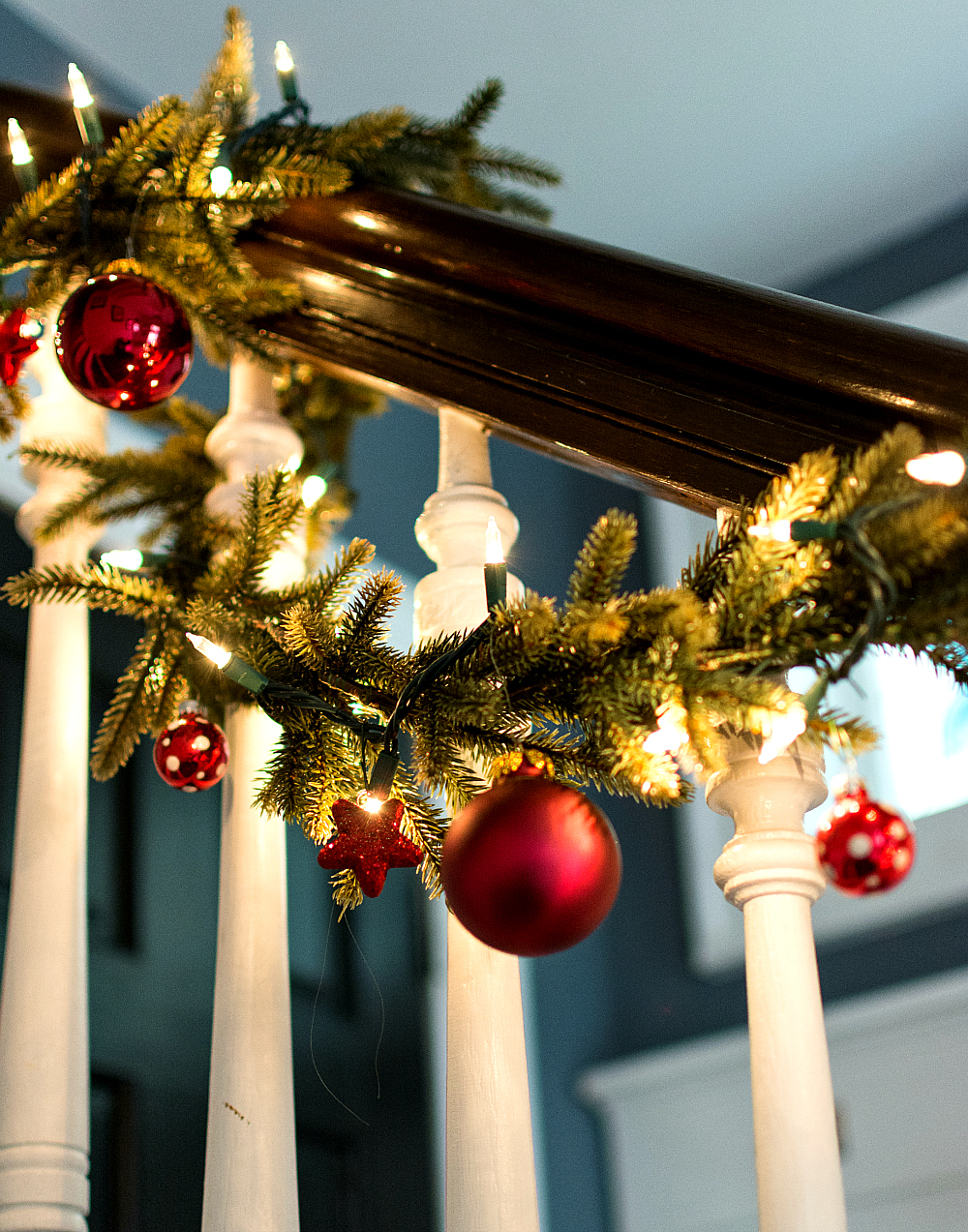 I was able to just pick and choose from my existing stash of red ornaments. Some big ones. Some small ones.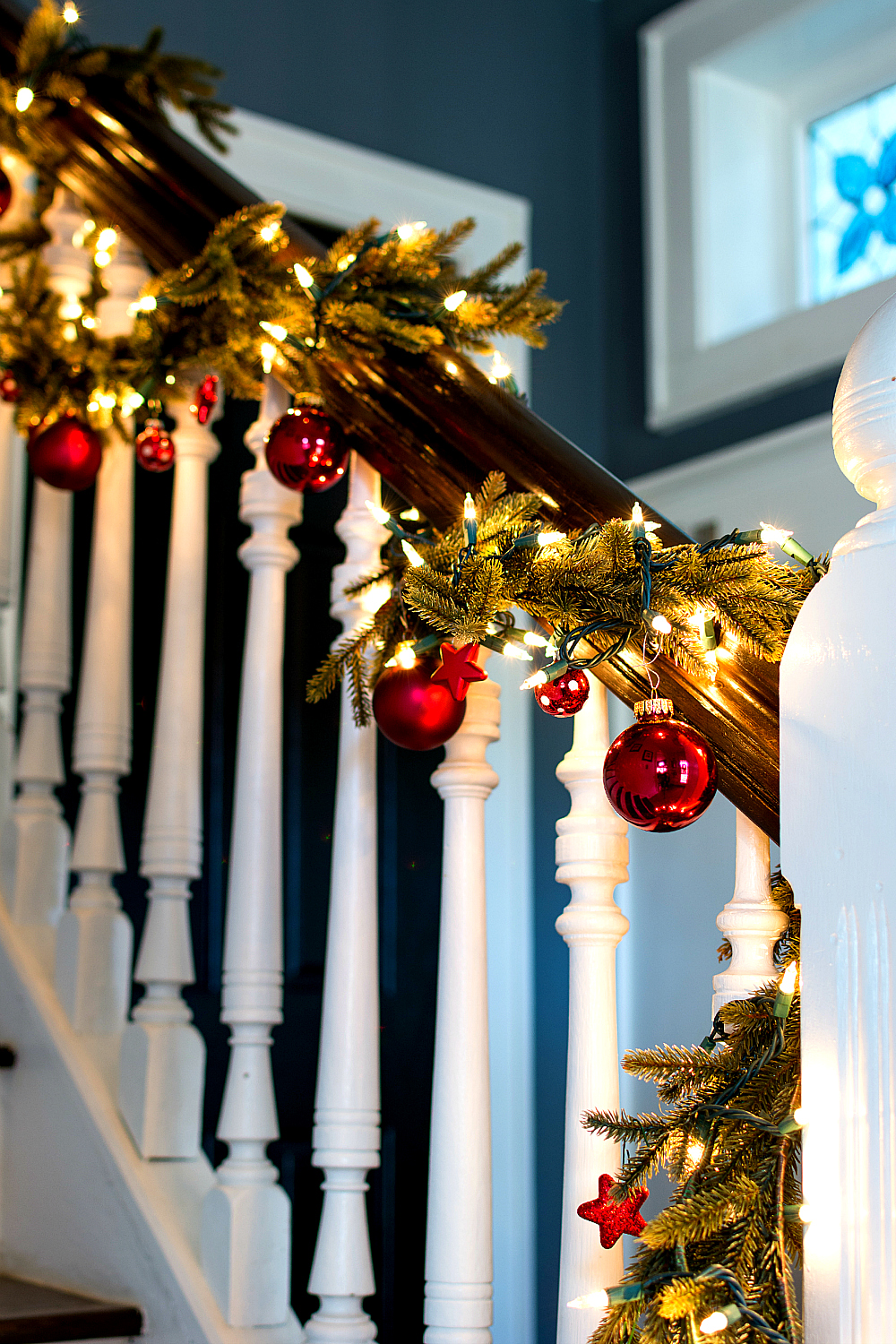 And some little red stars I picked up a few years ago that have been patiently waiting their time to shine …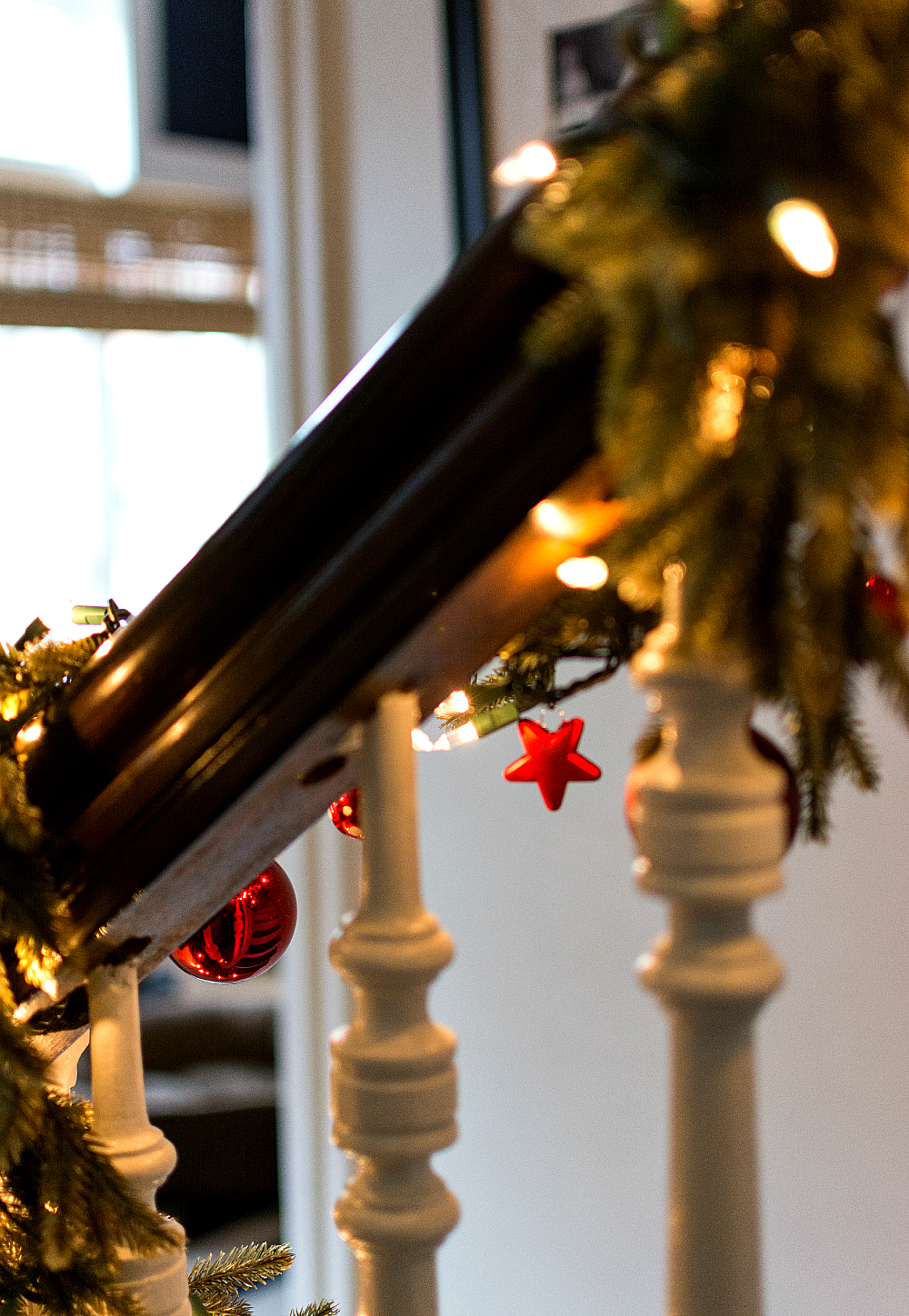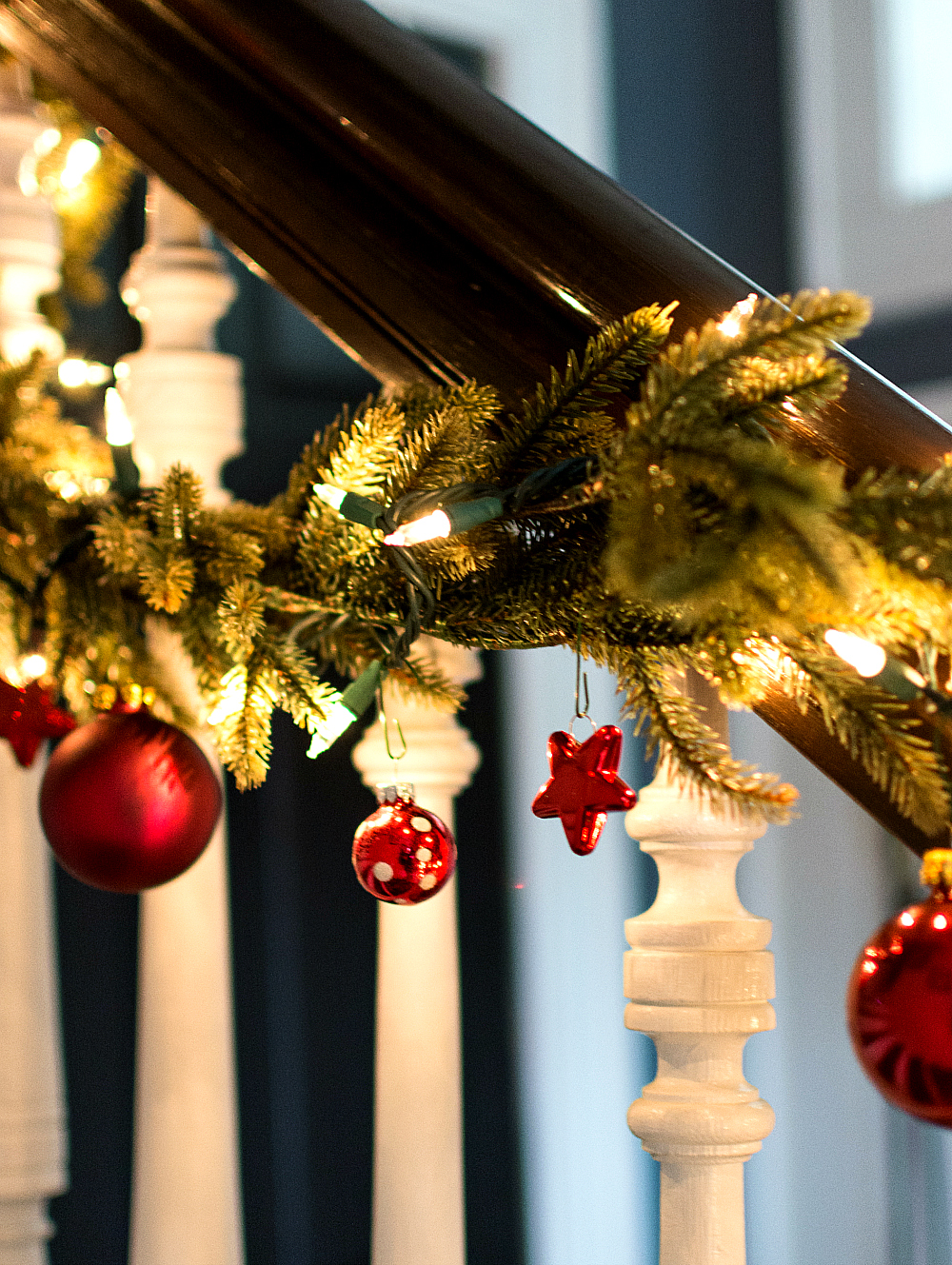 I think this may be my favorite stairwell/entry look of all time …
well, that is until next year.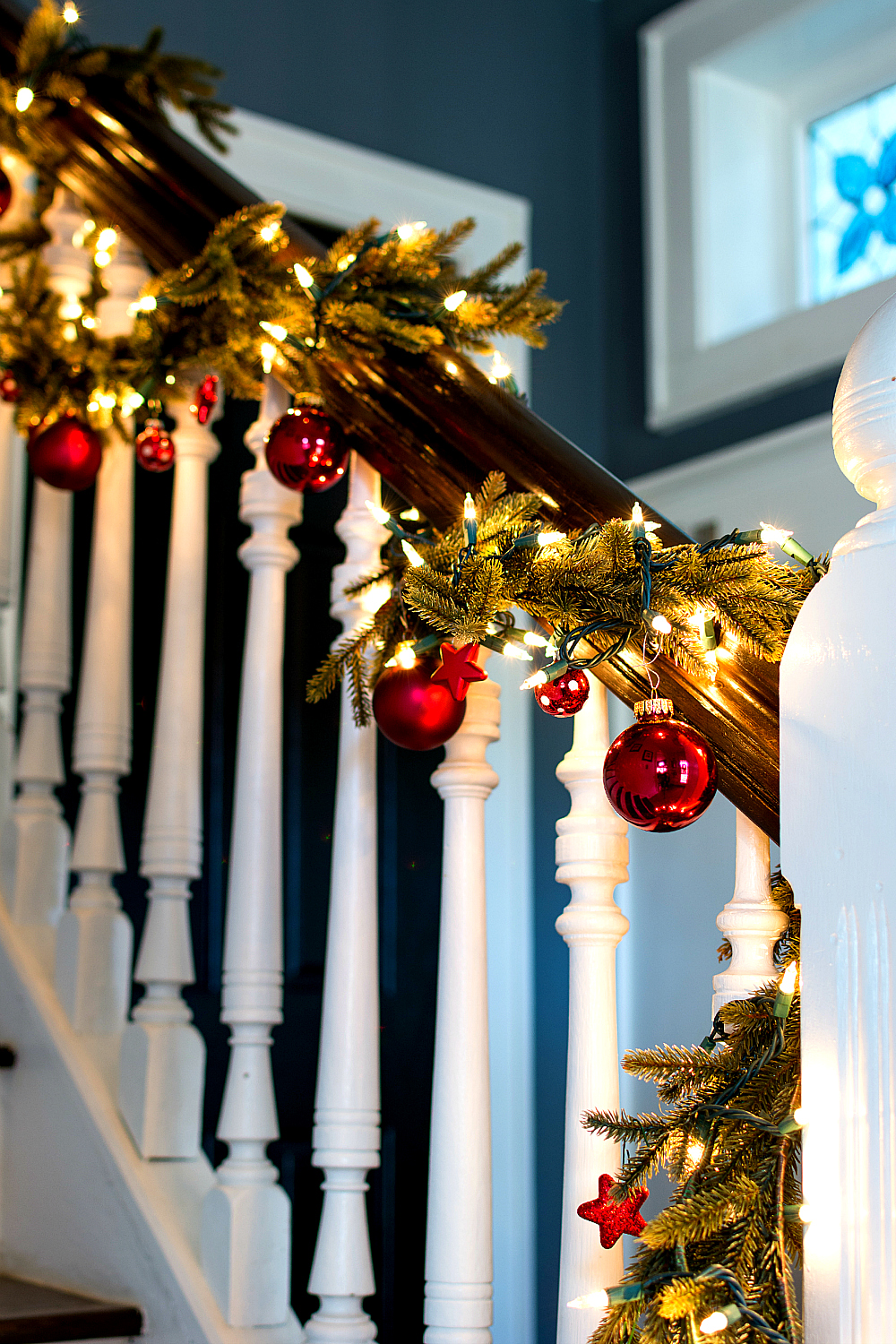 Evolution can't be stopped. 😉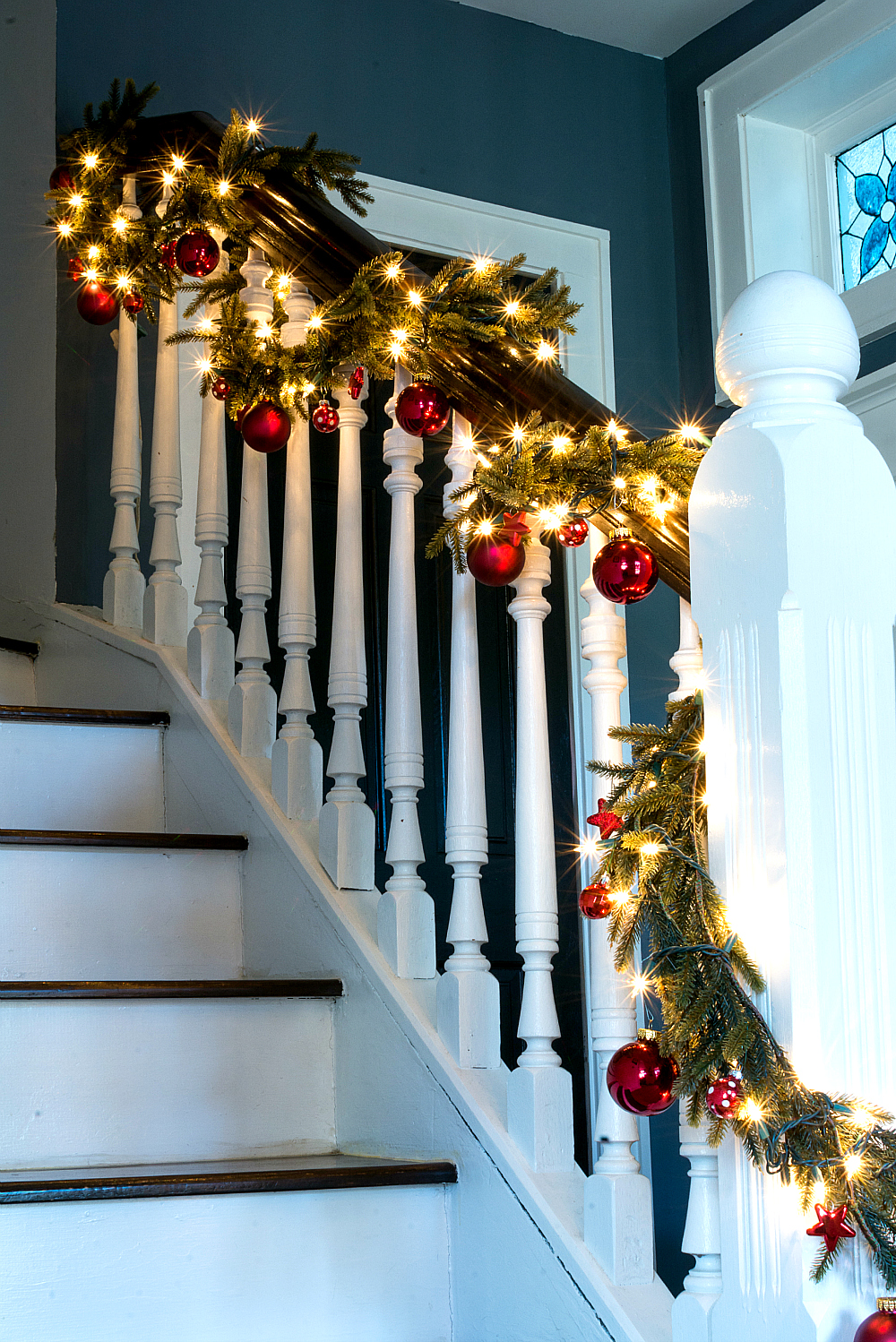 My one regret: not using unbreakable ornaments. We've lost three already …
🙂
Pin it!

You Might Also Like: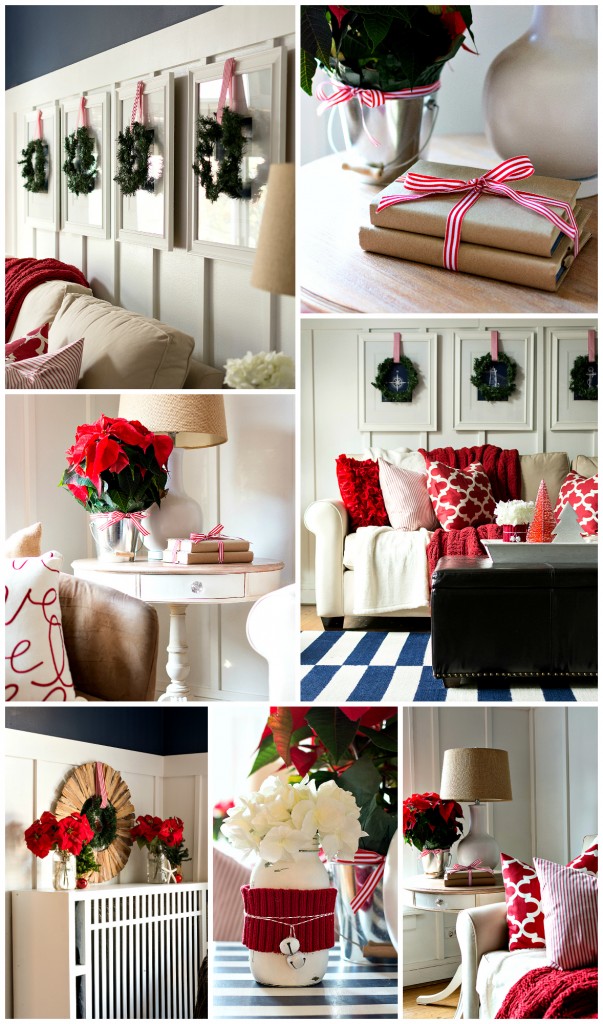 Christmas in the Entry & Living Room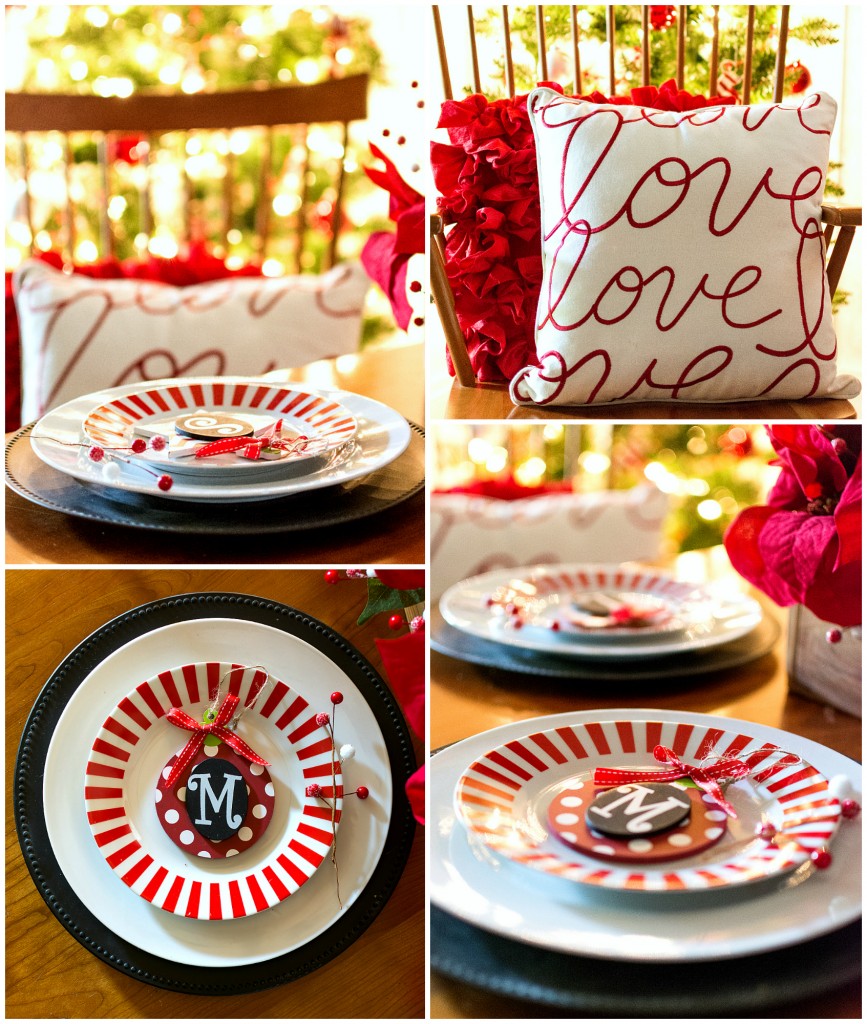 Sharing: