Yes. I'm finally sharing the dining room remodel …
I'm not sure what took so long. Perhaps because I was futzing with some window panels. Window panels that I finally scrapped …
and that "scrapping" involved hardware removal. And caulking. And sanding. And painting.
Which should've been a breeze considering the hard work was already done. The board and batten was installed and caulked and painted months ago …
… in the months before the infamous finger injury. And surgery. And ongoing physical therapy.
Perhaps I was waiting for the living room to be completed too …
Since the board and batten wall treatment and Naval Sherwin Williams paint and awesome navy and white striped rug would be repeated in the living room too …
… just beyond the arch.
I feel like they go together. A mix and match set.
Like Garanimals …
But I can't wait any longer. So here it is.
For now.
And here it was …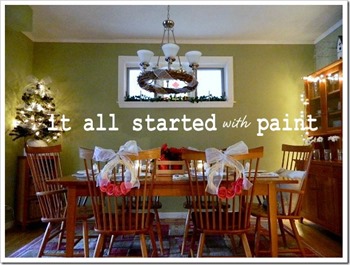 … before.
You can find more before by clicking here.

P.S. That leaded glass window is a fake. You can see how I made it myself clicking here …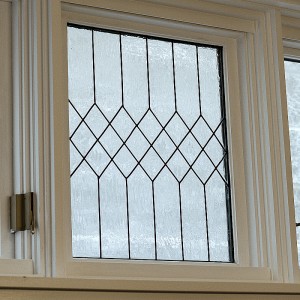 P.P.S. I also share an easy fix on how I beefed up the baseboards by clicking here …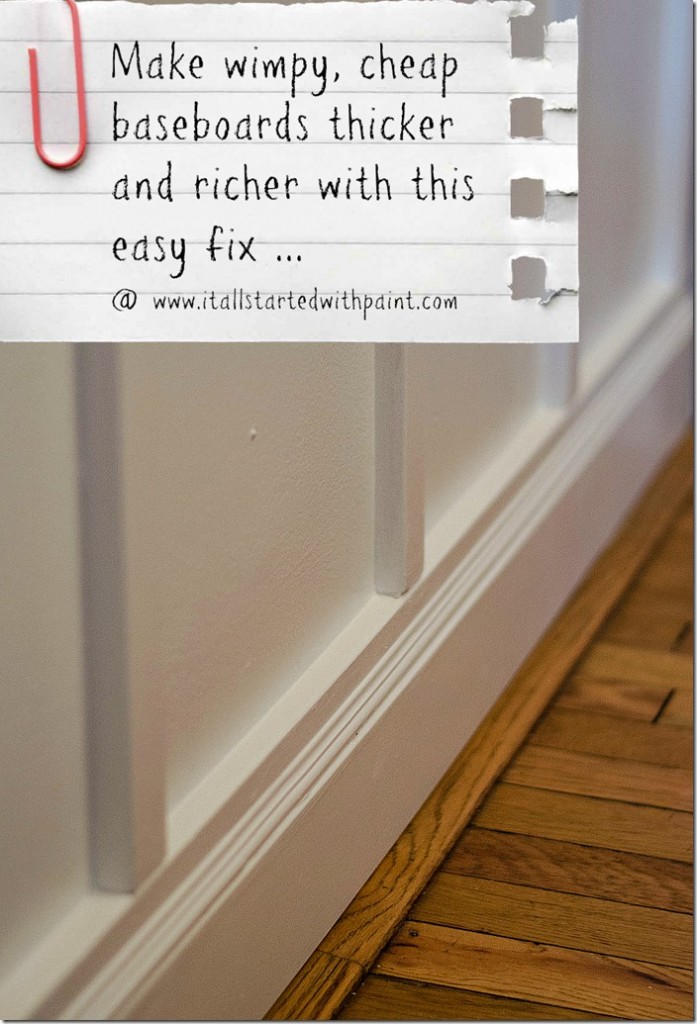 You Might Also Like: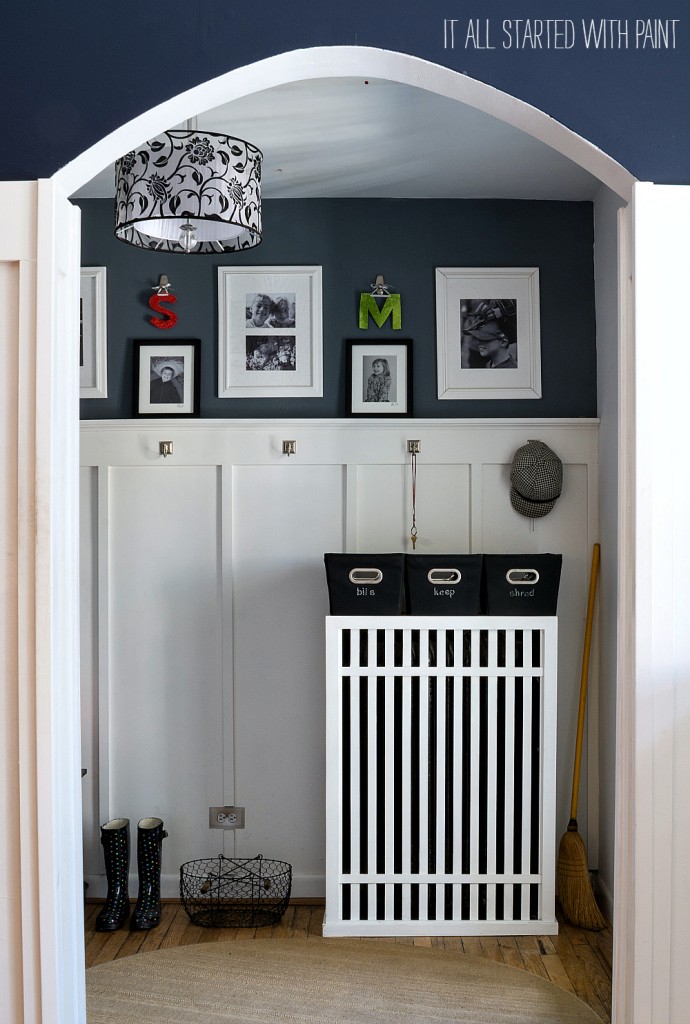 Entry Makeover With Board & Batten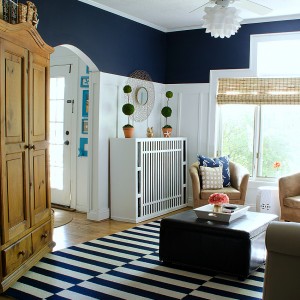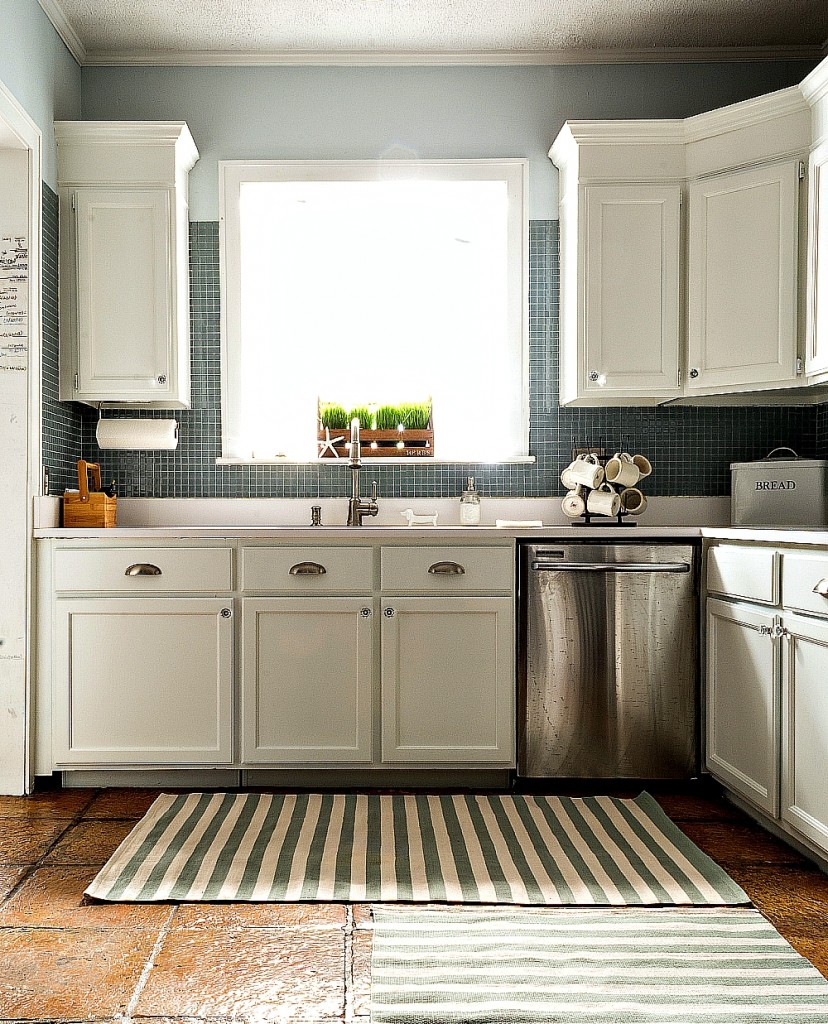 Builder Grade Kitchen DIY Remodel
Get it all started with paint delivered to your email inbox: