Driftwood Sailboat Place Setting DIY – How To Make Driftwood Sailboats.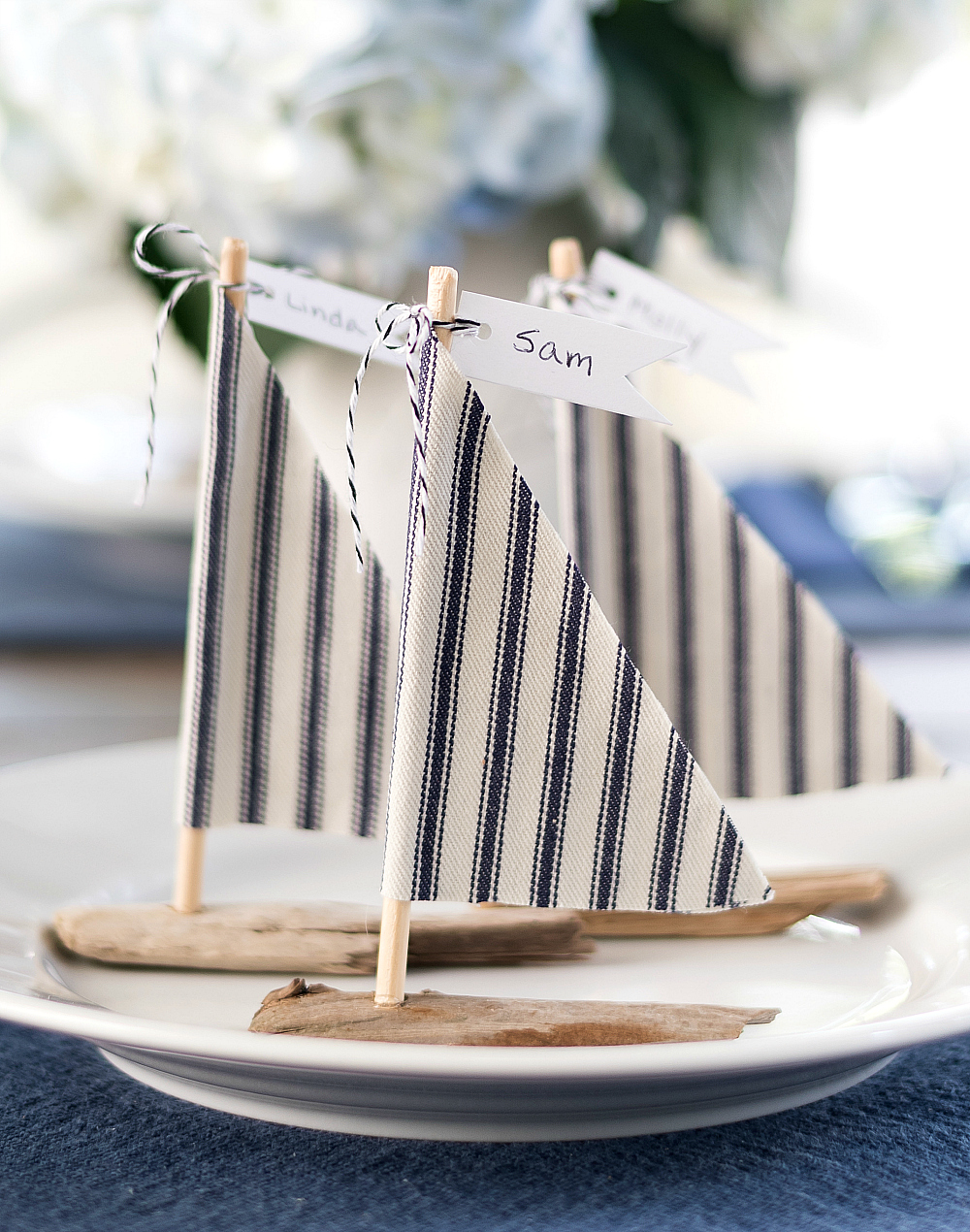 Is it just me, or does August feel like one really looooooooooooong Sunday?
I'm not sure why. It's not like I'm going back to school come September …
and it's not like getting the kids prepared for back-to-school has that same ominous feeling like it did back in elementary school days. A time when teachers handed out very specific pages-long supply lists and tracking down the right size white tops and blue bottoms for the school uniform at Target was like trying to find a needle in a haystack …
especially since just about every Chicago public school requires elementary aged students to wear white tops and blue bottoms.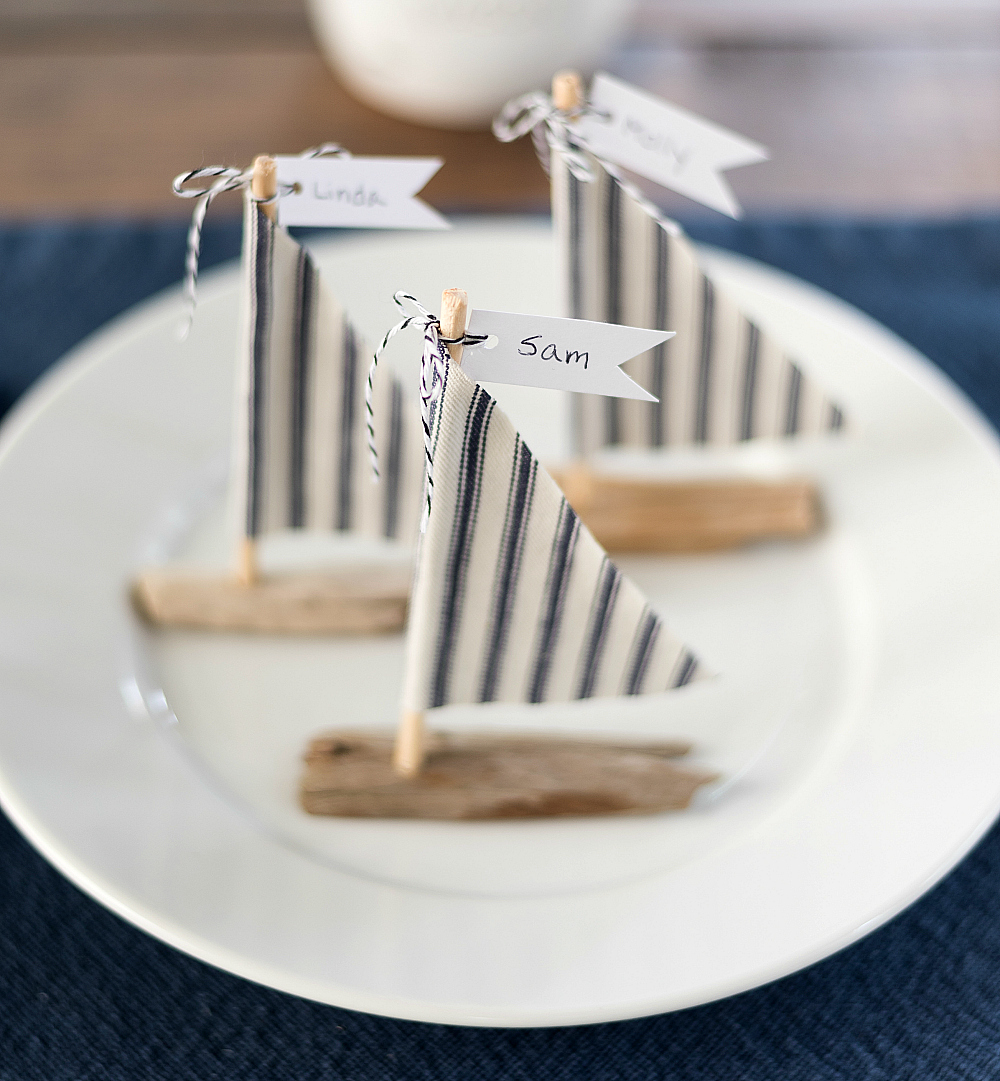 And yet …
and yet that looming back-to-school deadline continues to … well … loom.
And I find myself paralyzed. Putting things off until September. And making August one looooooooooong Sunday procrastination session. 😉
Sigh.
And here is the part of this post where I confidently (and exclamation-filled) say,
"This is the year I'm taking back August!"
"No more loooooong Sunday's for me.! No sirree."
"August 2017 is going to the most productive month of the year!!!"
Which, basically, will set me up for failure. Right? And that failure will just lead to even more procrastination.
Double sigh.
So instead I'll set no expectations. I'll work on truly enjoying August. With a family vacation. And a family trip to take Sam back to college. And a family trip to start looking at colleges with Molly. And a few "staycation" day trips in and around IL and IN …
and I'll even work to squeeze in a few fun projects and crafts. Like this driftwood sailboat place setting DIY:
How To Make A Driftwood Sailboat Place Setting DIY
Materials*
Driftwood (I found mine here on Etsy; I also found some here on Amazon)
Drill (I love my Ryobi drill)
Glue (I used Weldbond)
Small Dowel
Fabric
*some affiliate links included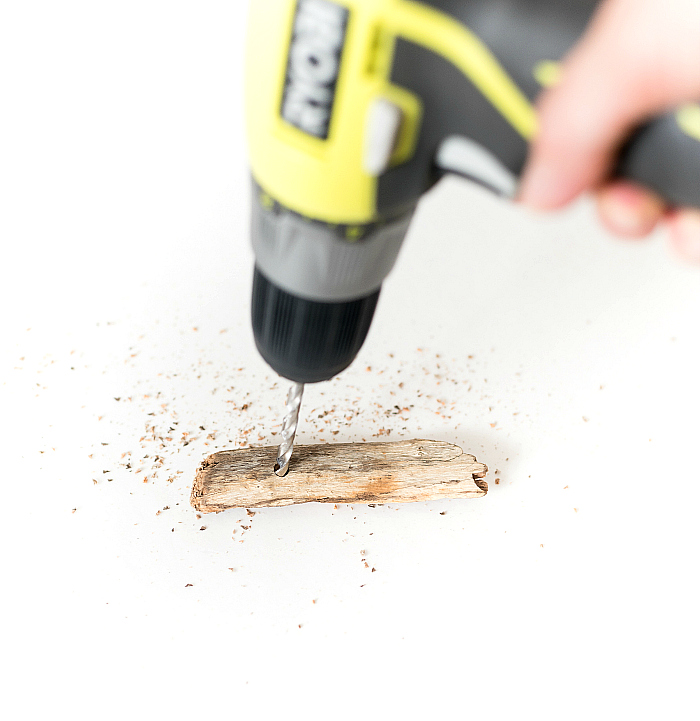 Start by drilling a hole in your driftwood about a quarter a way from end.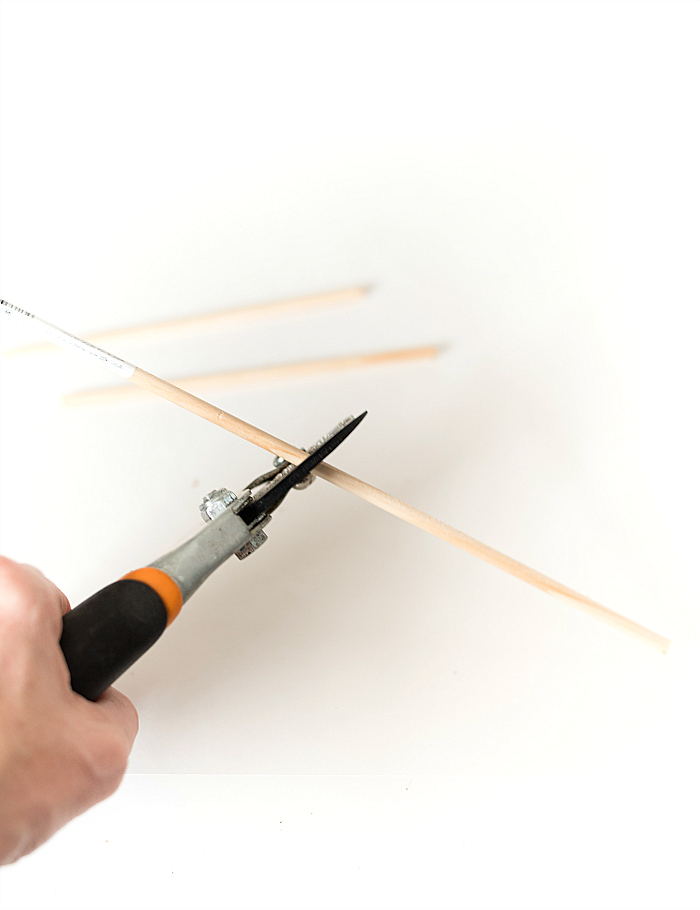 Cut dowels to size.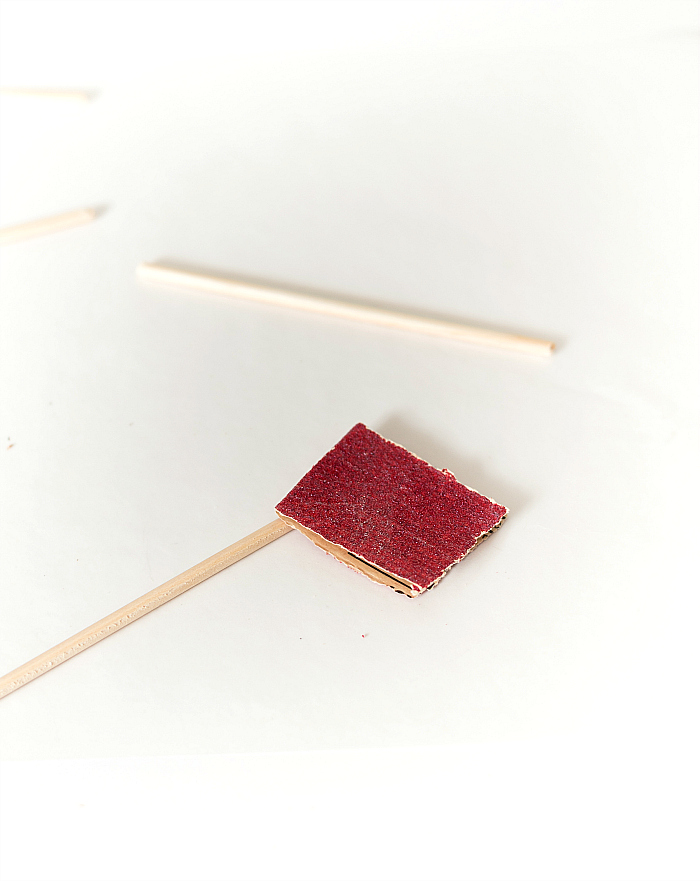 I used a bit of sandpaper to smooth out edges of dowel where cut.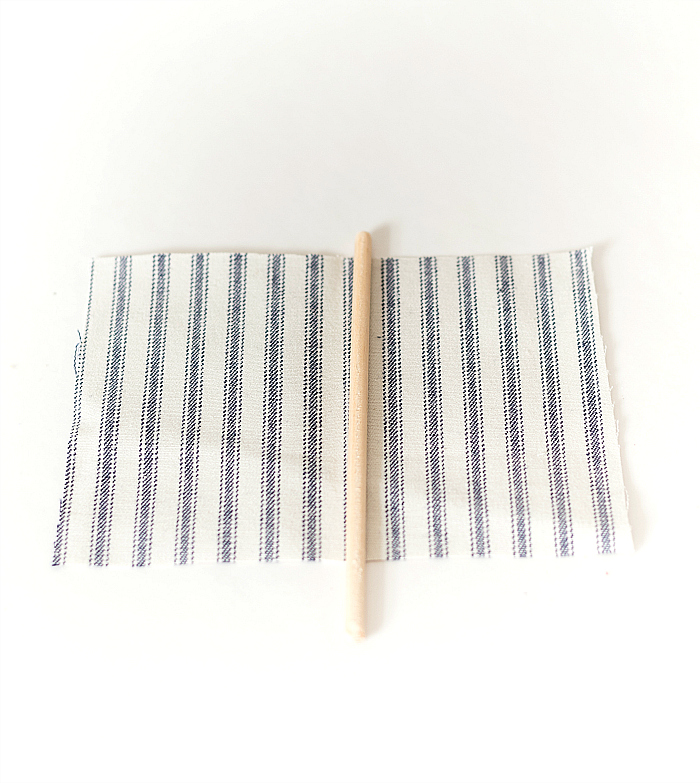 Cut a rectangle of fabric to size (I left a little room at top and bottom of dowel.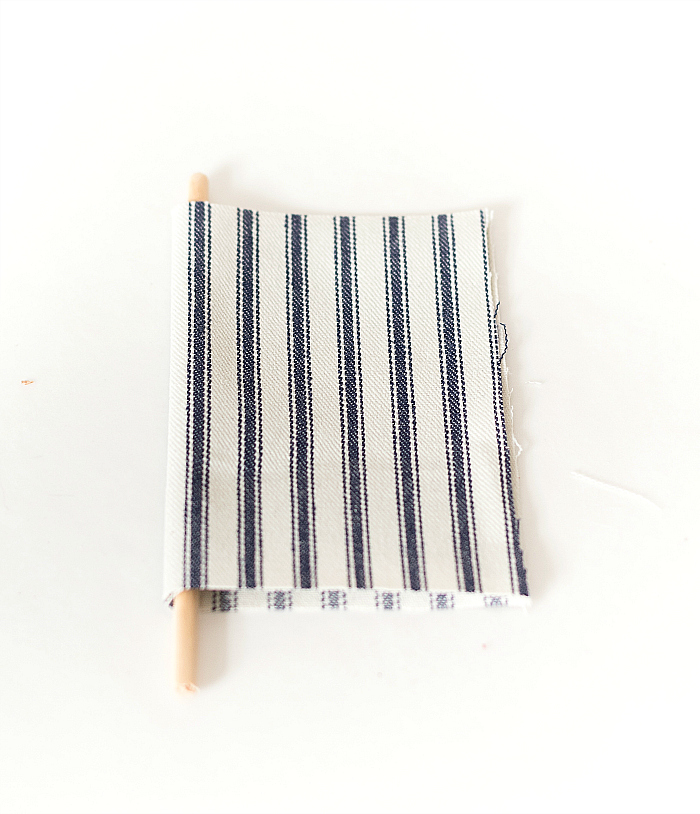 Fold fabric in half.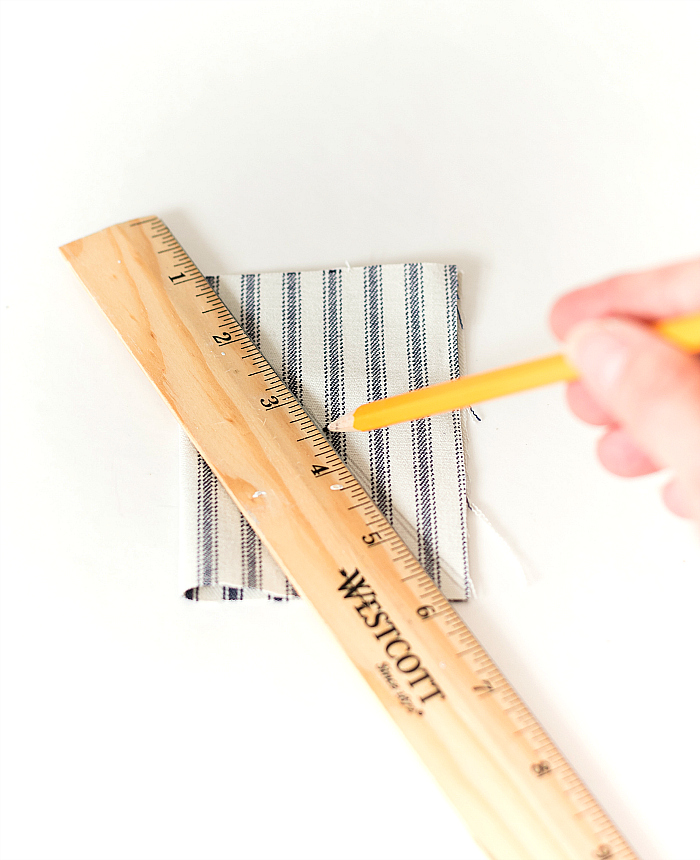 Using a rule, draw a triangular cut line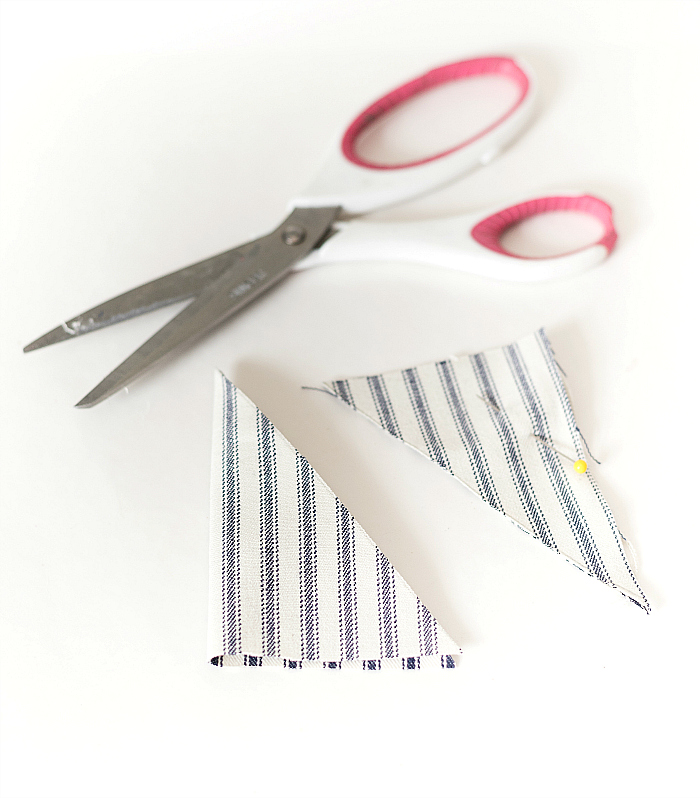 Pin fabric and cut along cut line.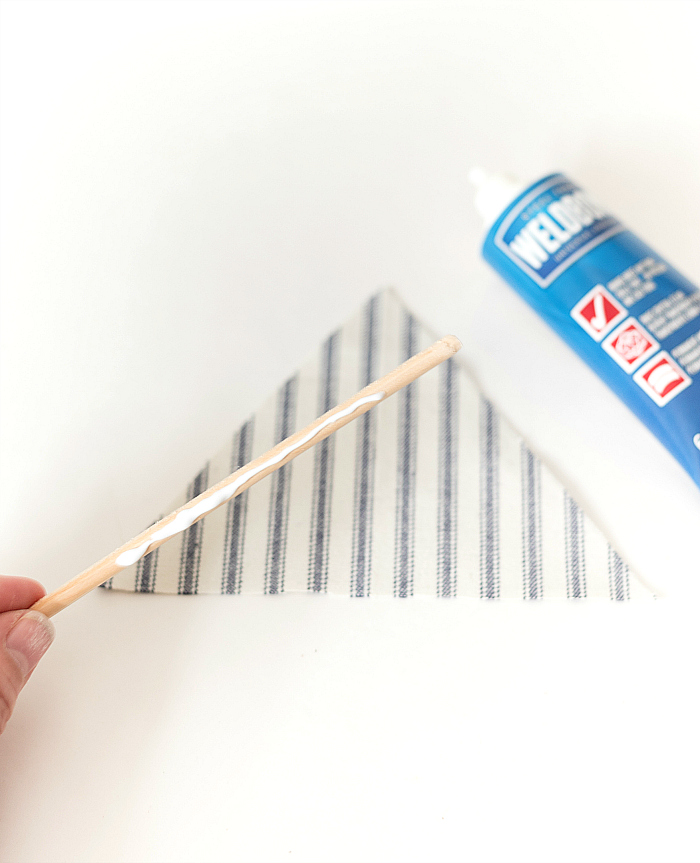 Add some Weldbond glue to dowel and position in middle of triangle.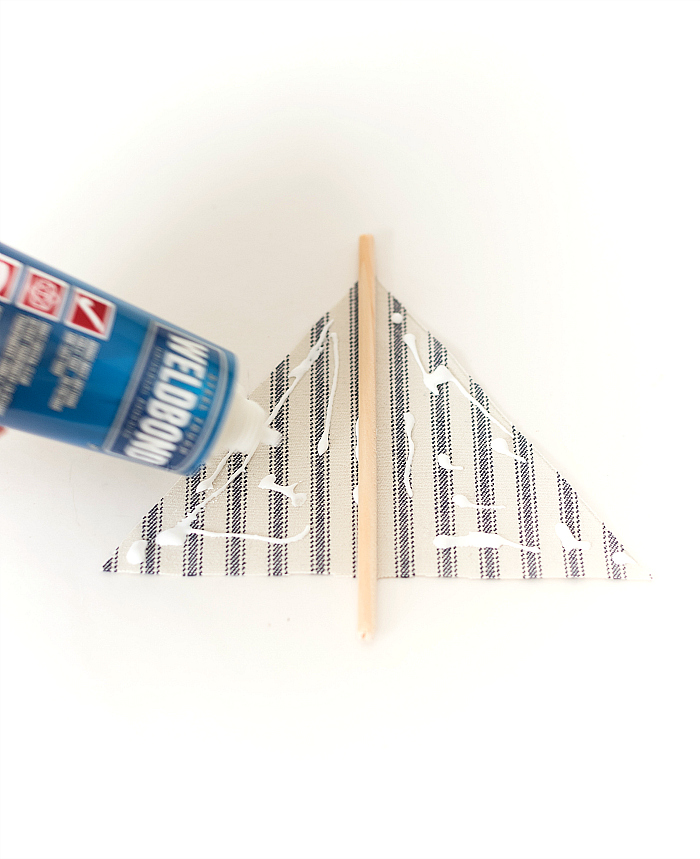 Add glue to fabric.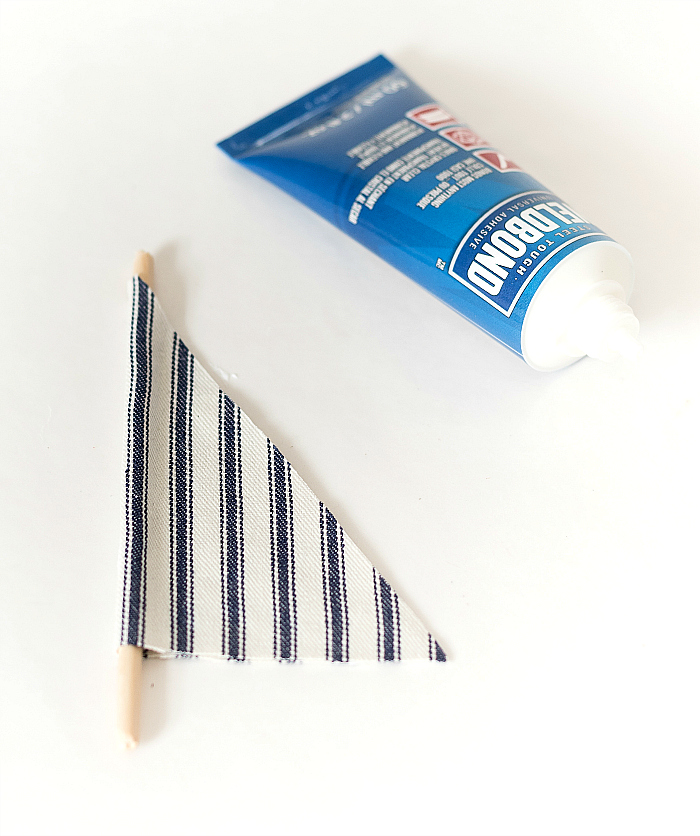 Fold in half. Let dry.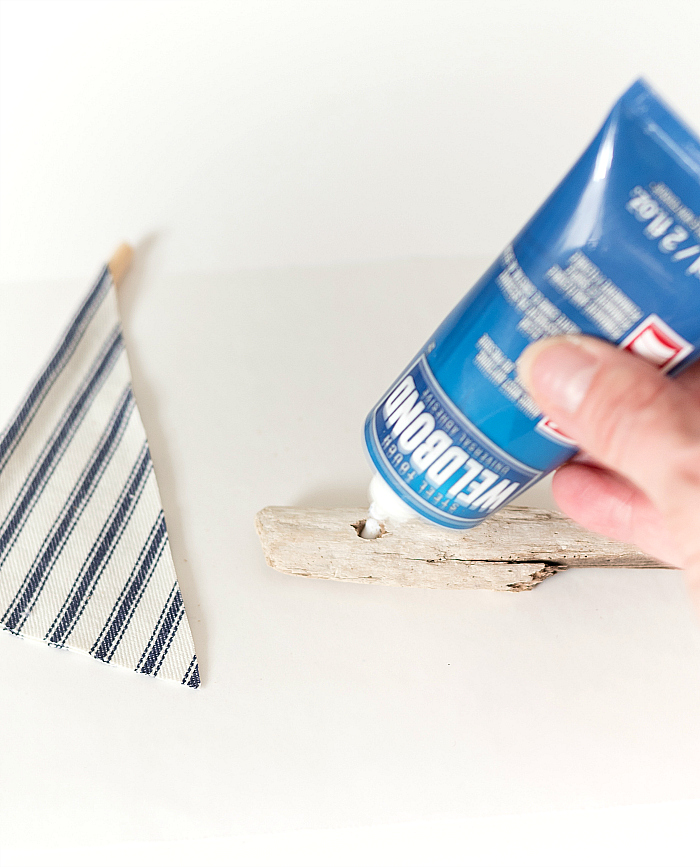 Add glue to hole in driftwood.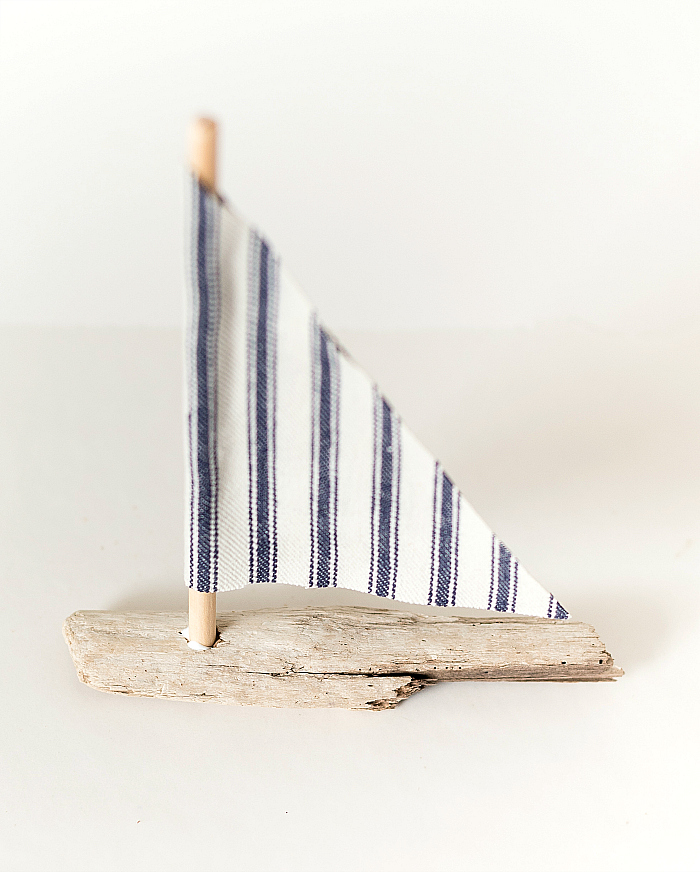 Insert dowel. Let dry.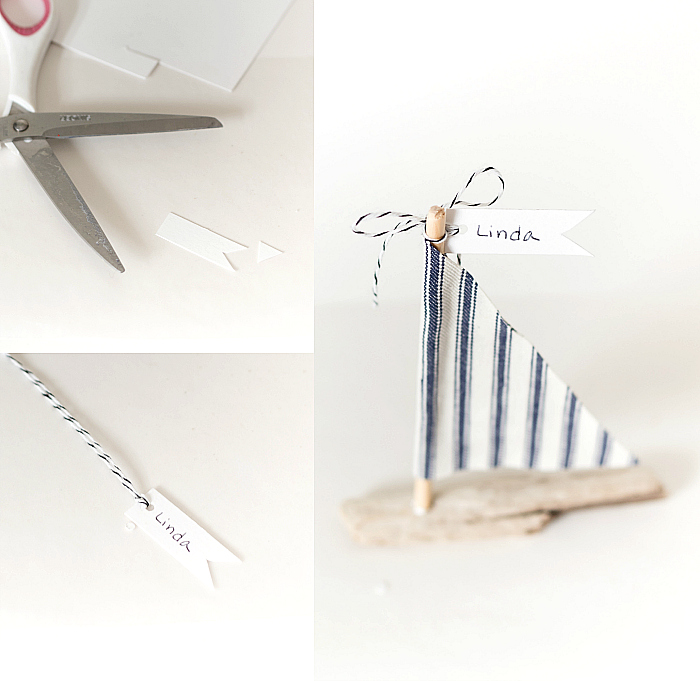 To make flag, just cut from a piece of cardboard. Punch a hole. Write a name. Loop hole a piece of baker's twine and tie to top of dowel.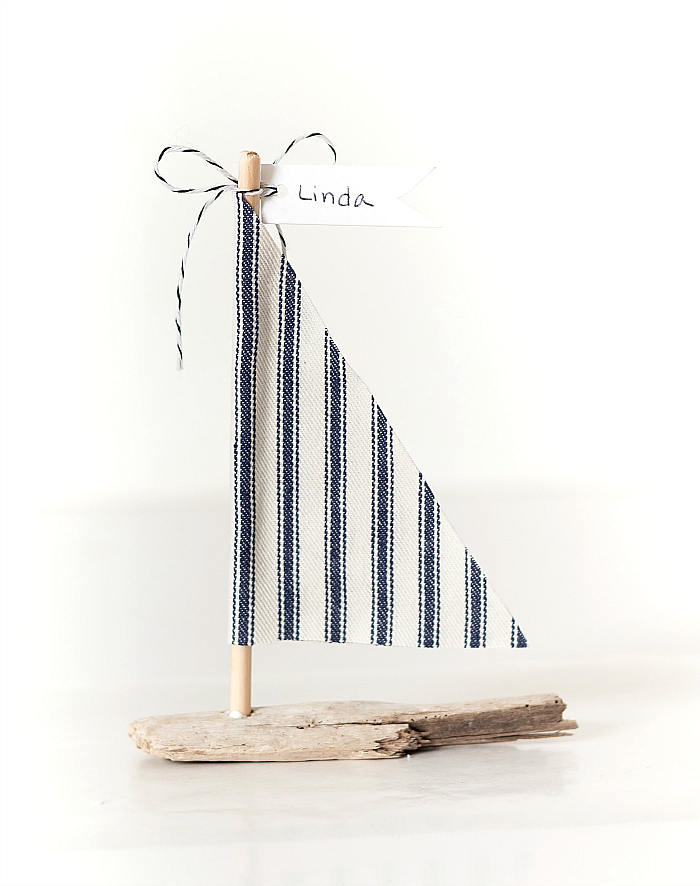 Rinse and repeat.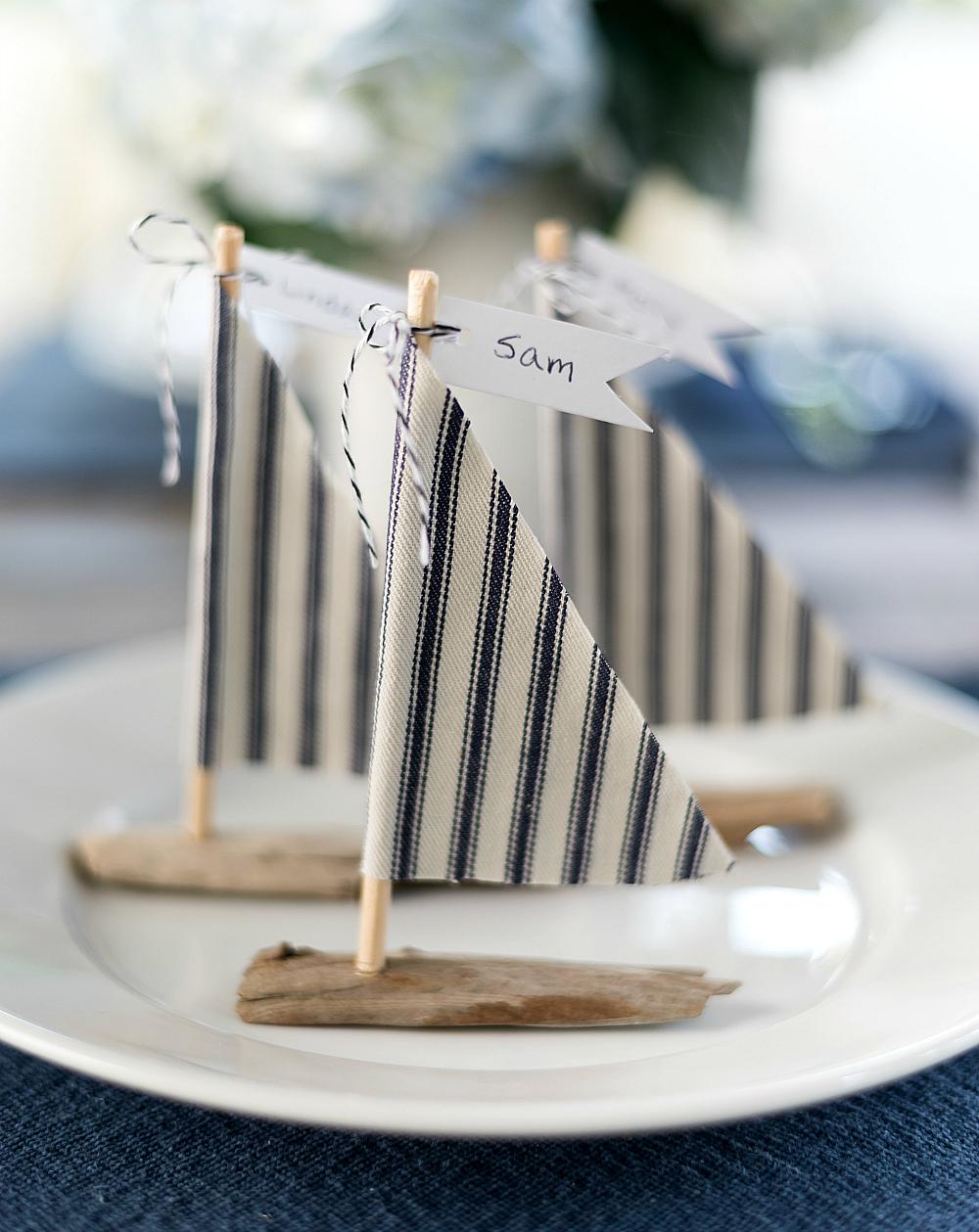 These little driftwood sailboat place settings are my first step at fighting the Sunday blues. And blahs. 🙂
Pin It!

You Might Also Like: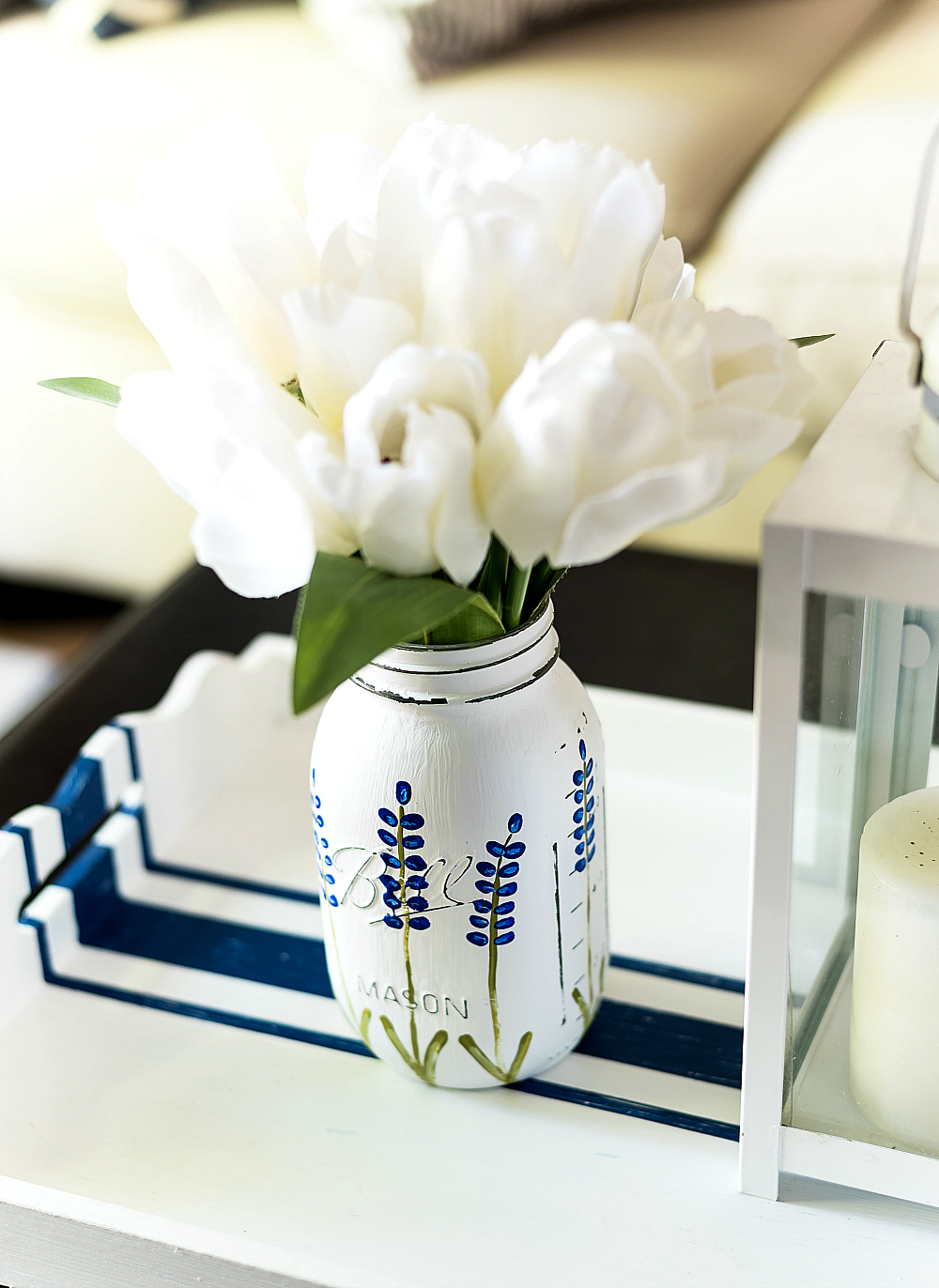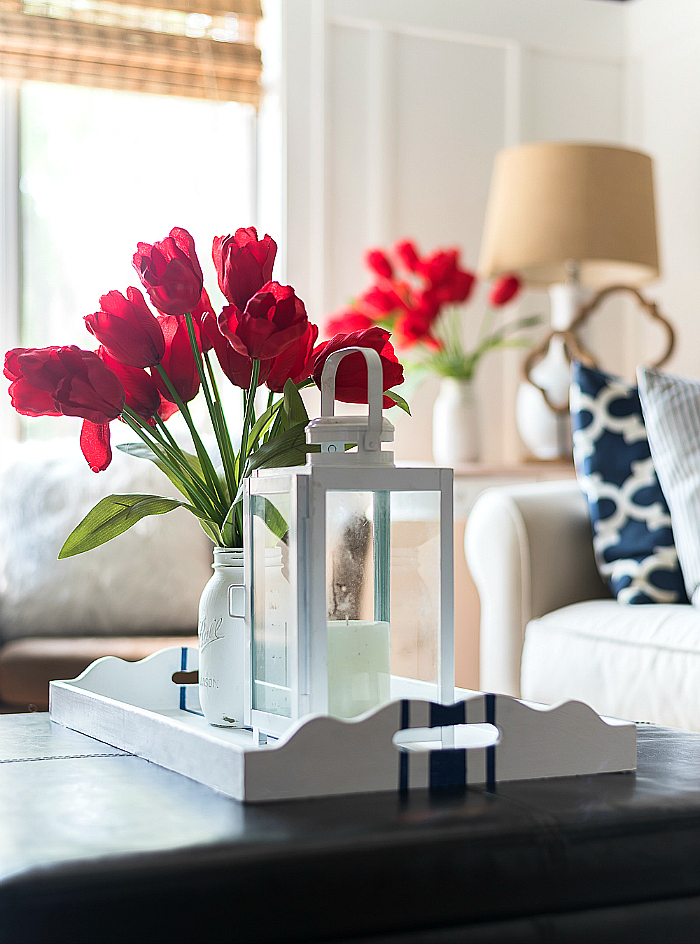 Red, White & Blue Americana Decor