Easy Boho Mason Jar Vase DIY – How to Make A Boho Vase with Chalk Paint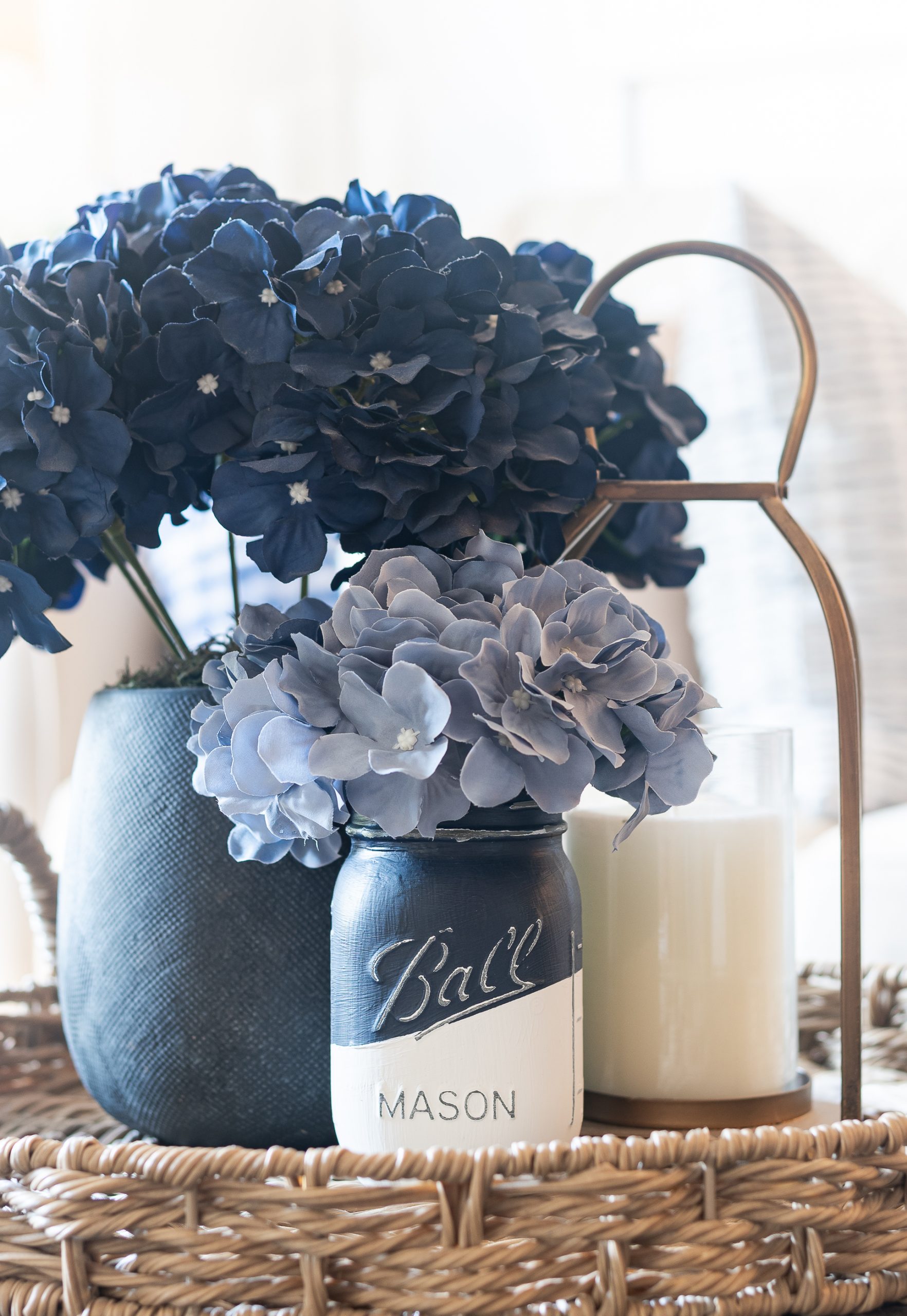 One would think after walking this earth for six (!) decades that one would know what kind of style they have.
And when I say one, I mean me. And when I say style, mean home décor. Not fashion. That's a whole other mess — and blog post (or two) — I blame on my New Jersey roots! Lol. 😉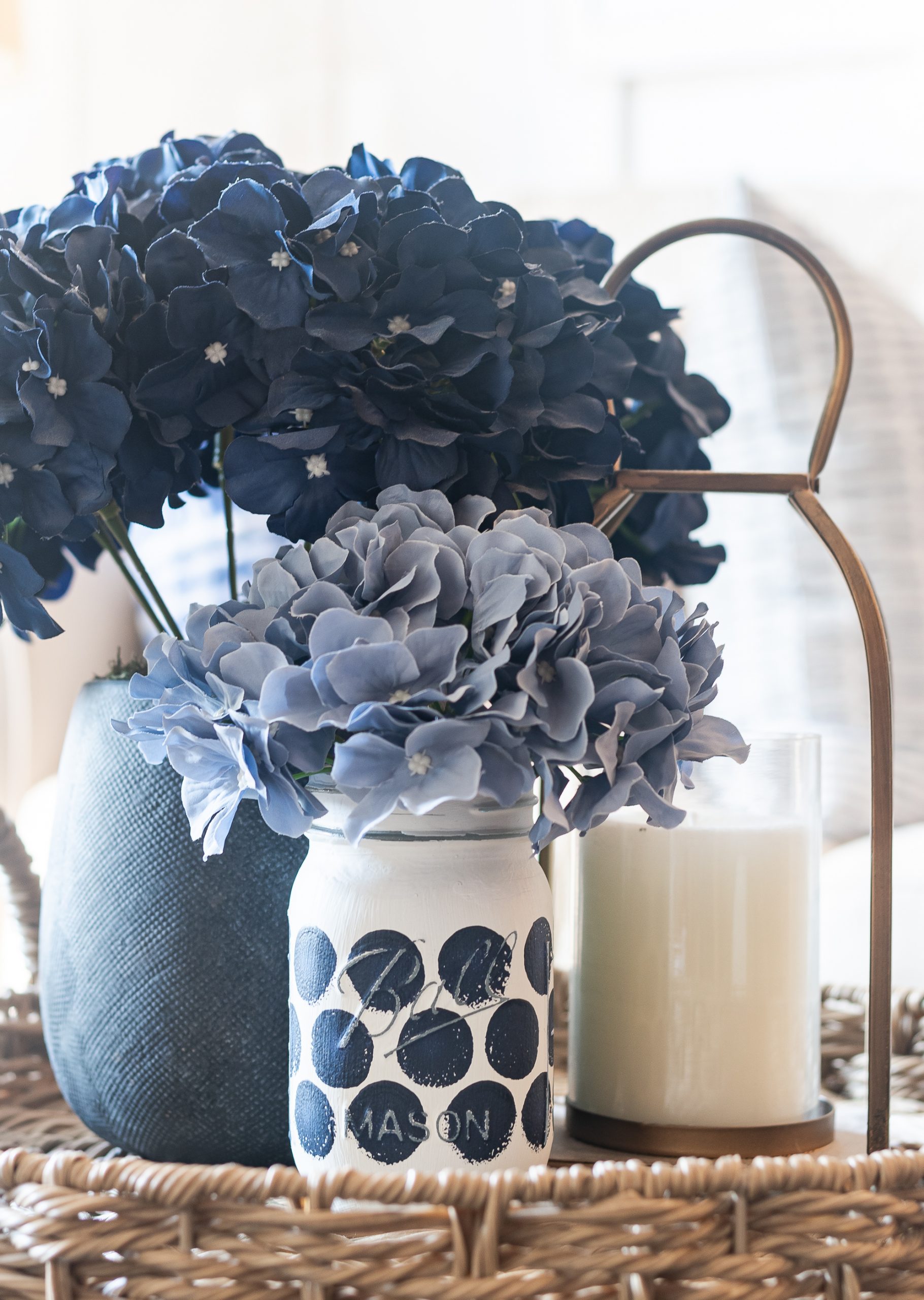 But seriously, six (!) decades is a whole lot of years of home décor trial and error. And trial and error.
Rinse and repeat.
One (me) would think someone with six (!) decades of trial and error would eventually land on an aesthetic style. Or, at the very least an aesthetic style that's more …
exotic? …
sexier? …
inspirational? …
than catalog chic-ish. 😉
And I added the chic-ish to the end of catalog because the word sitting there all alone looked pretty sad. And basic.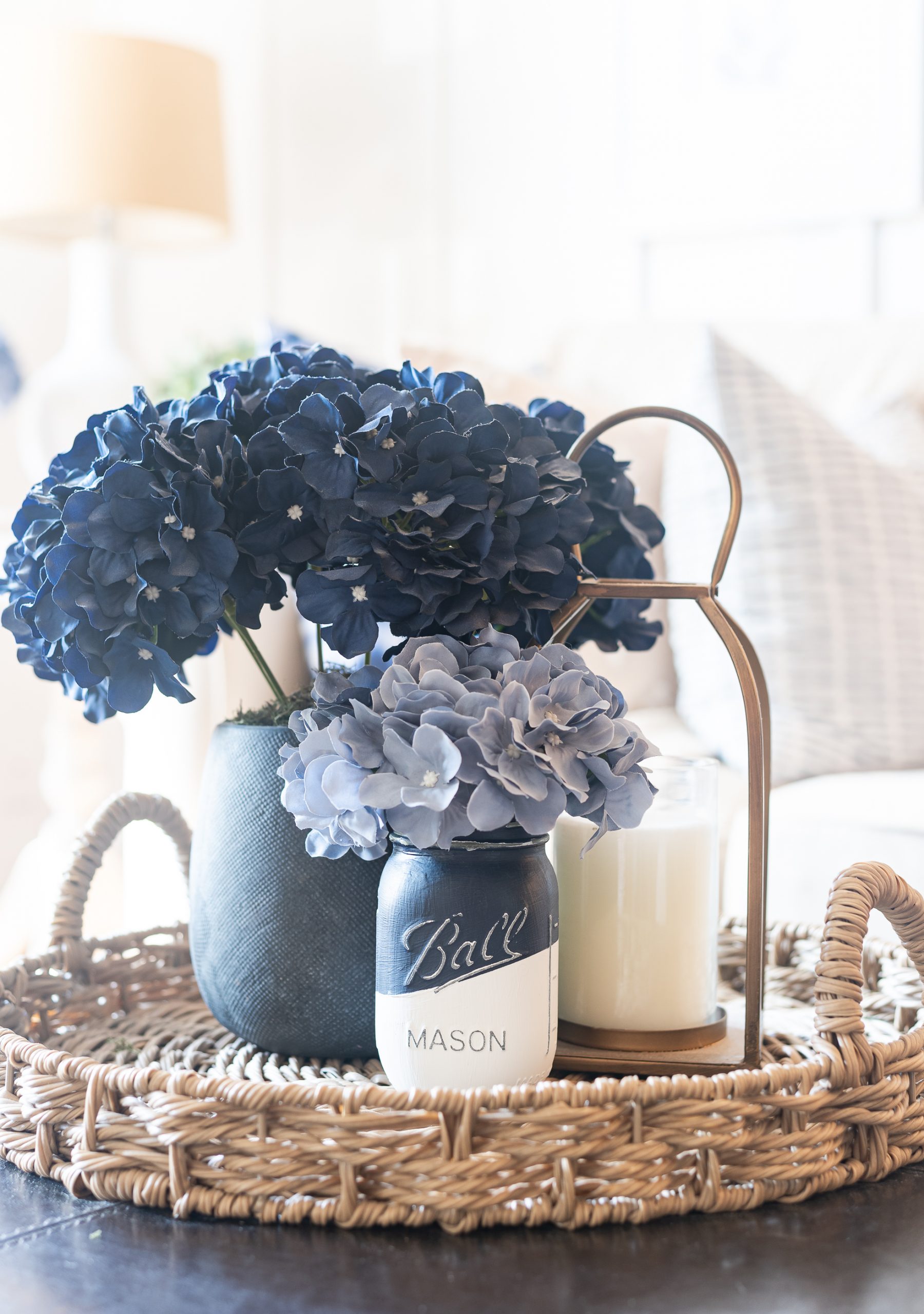 But in my defense, my catalog chic-ish (okay, basic B) style does offer the perfect neutral backdrop to try out different style aesthetics.
In small, manageable, don't-have-to-repaint-walls-rip-up-carpets-tear-down-walls-buy-all-new-furniture doses.
And over the past few years I had been trying on small doses of Boho. With pillow covers. And table runners. And an easy Boho mason jar vase DIY …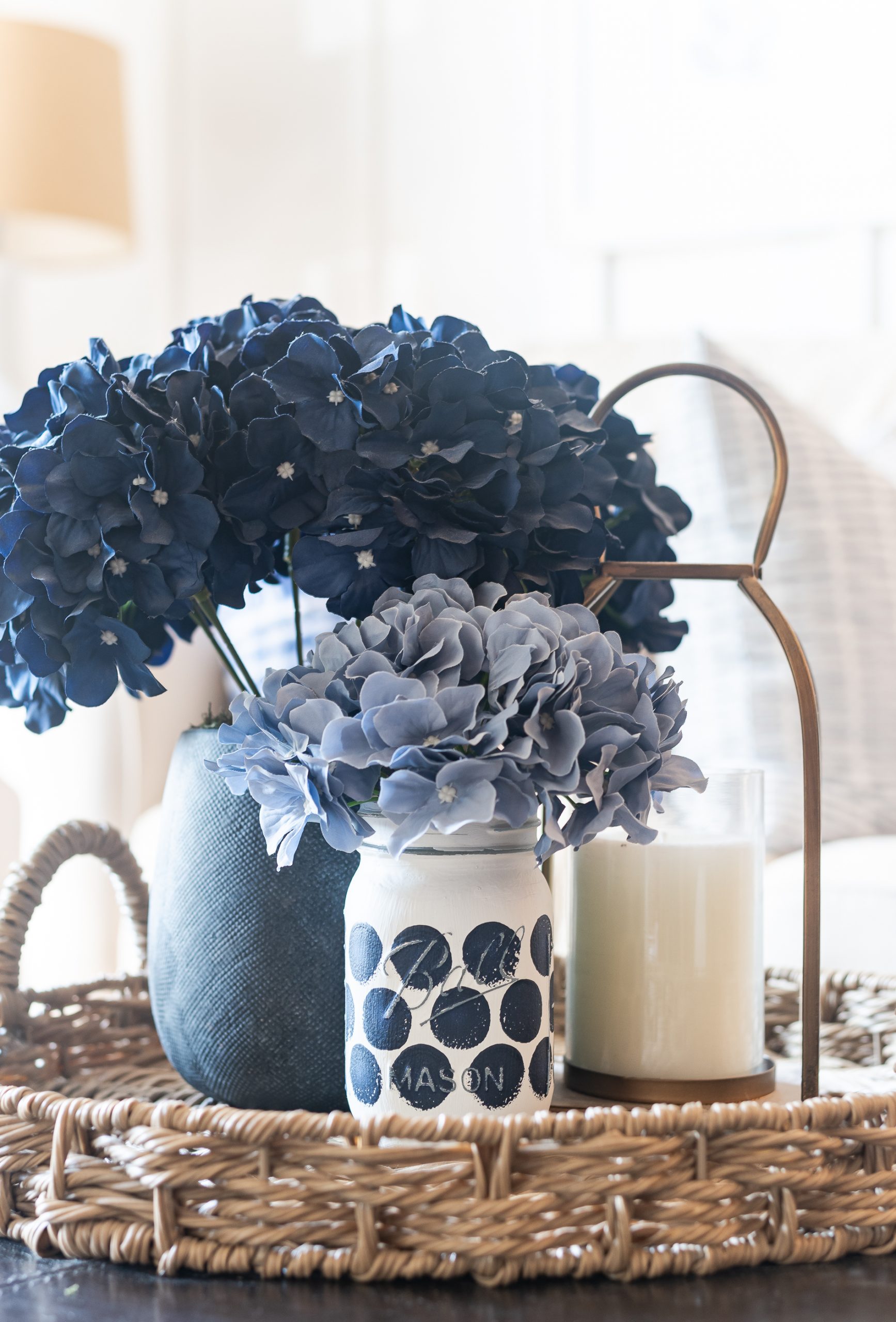 How To Make An Easy Boho Mason Jar Vase DIY
Materials*
16 oz. (pint size) and 32 oz (quart size) mason jars
Rust-Oleum Chalked Paint in Linen White
DecoArt Americana Chalky Finish Paint in Honor Blue
Paint Brush
Swiffer Sheets
*includes some affiliate links.
Instructions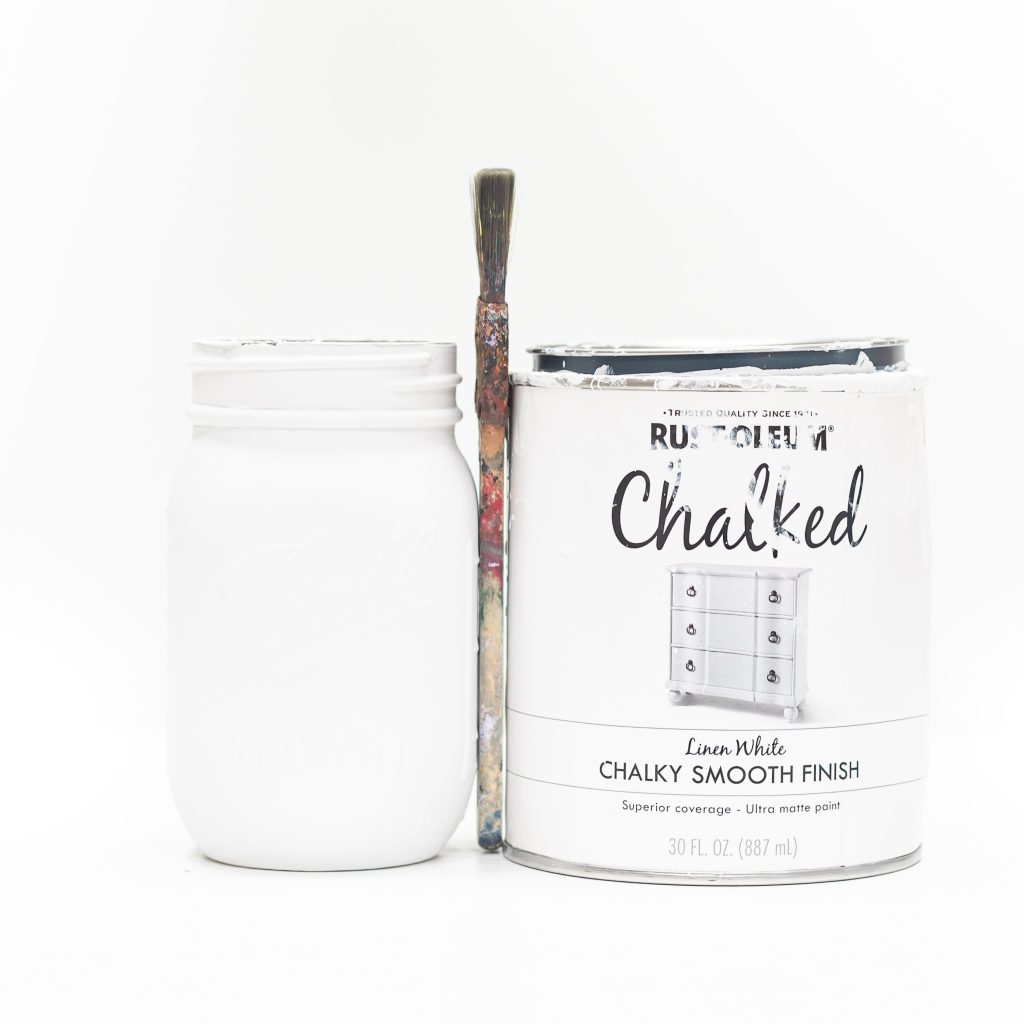 Two coats of white chalk paint. Let dry completely between coats (I let it dry overnight between coats).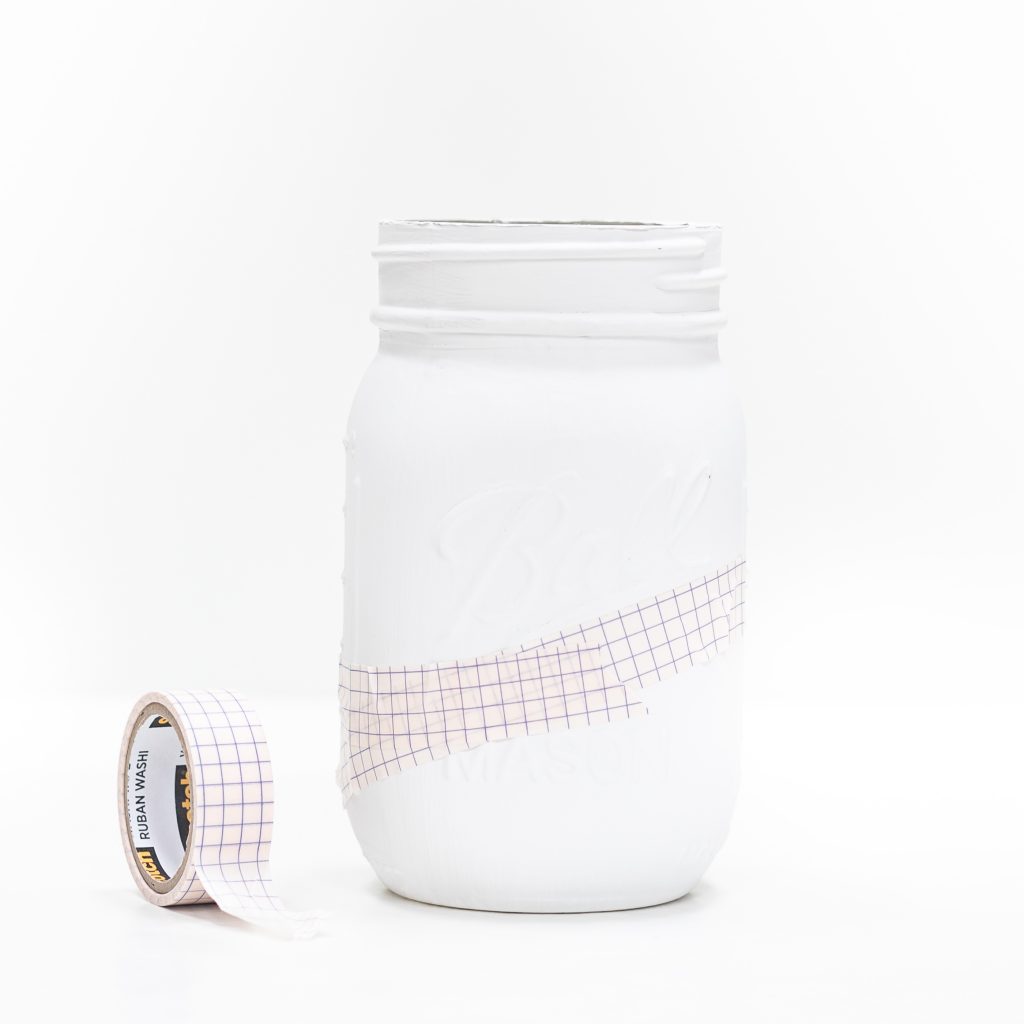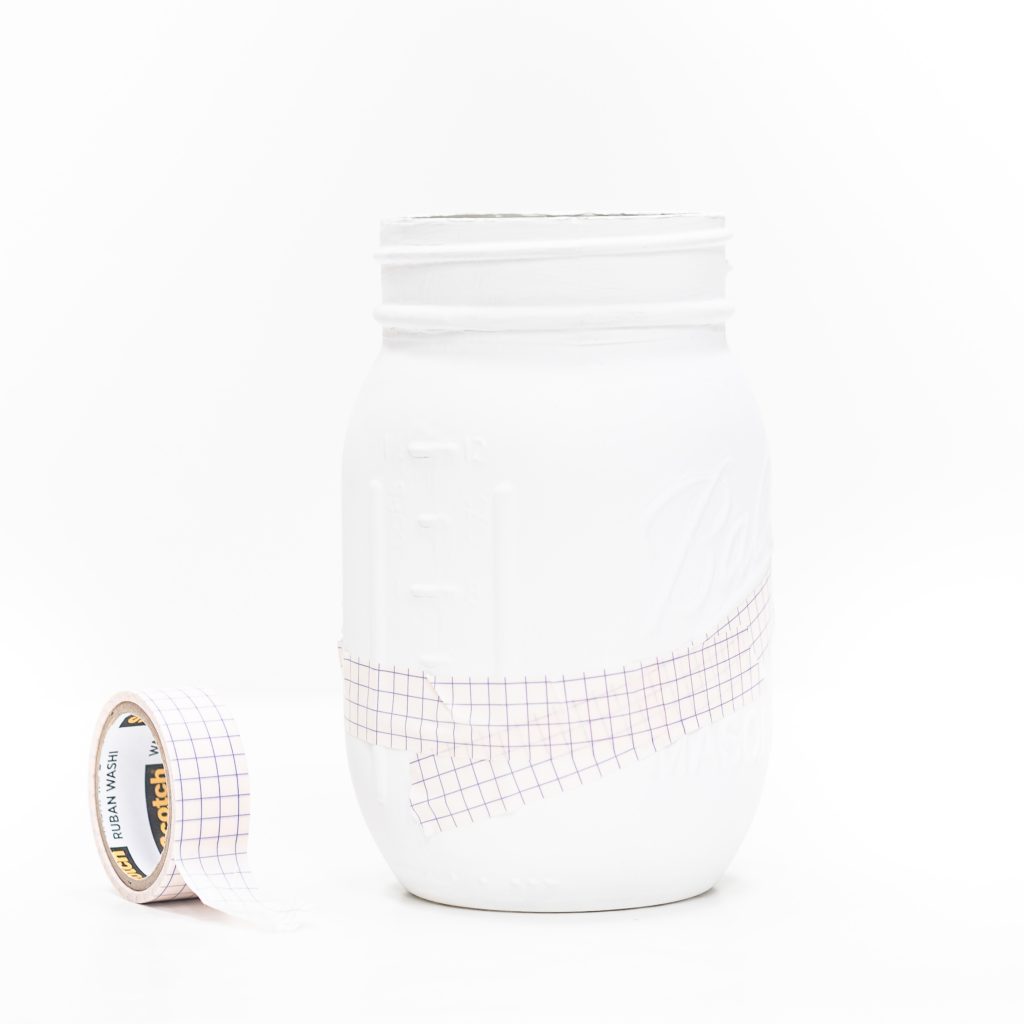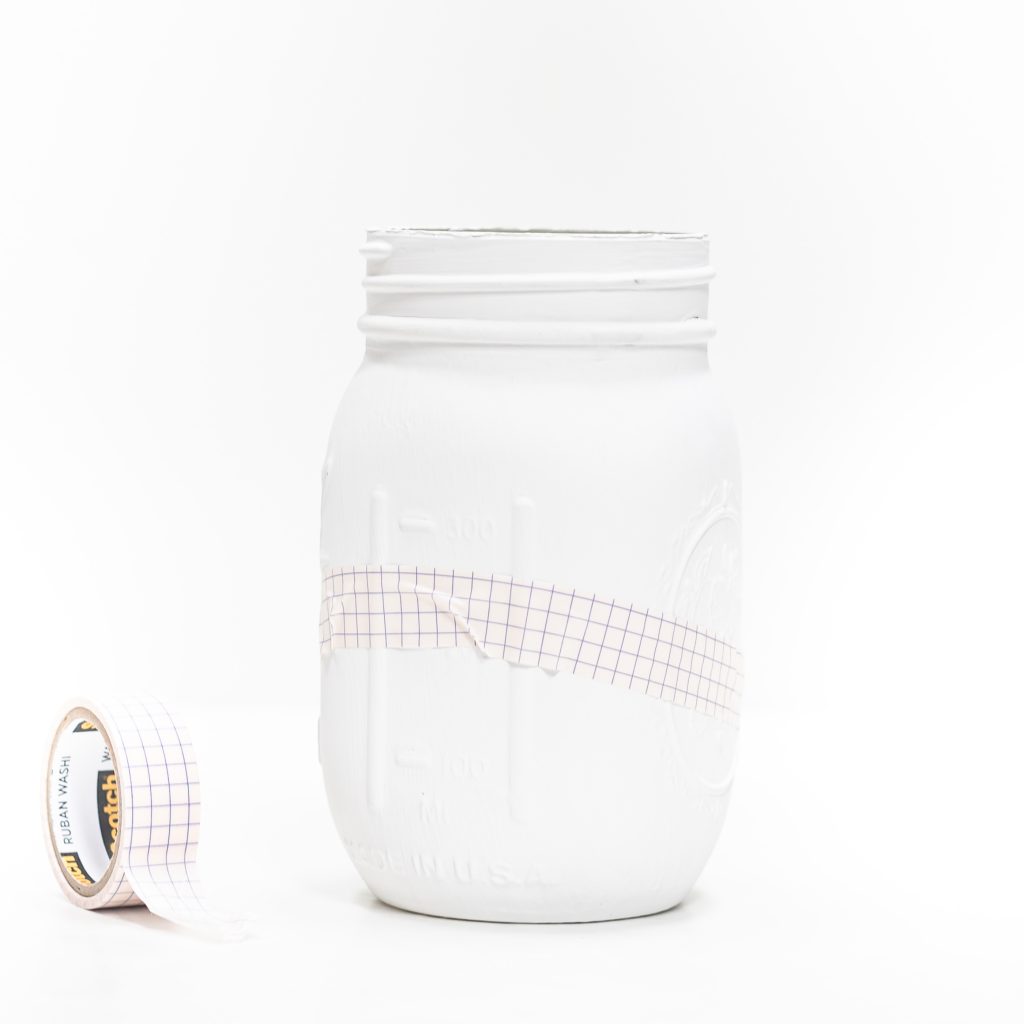 For the half-and-half two color jar, add washi tape about half-way down the jar in a semi curved pattern. Seal edges.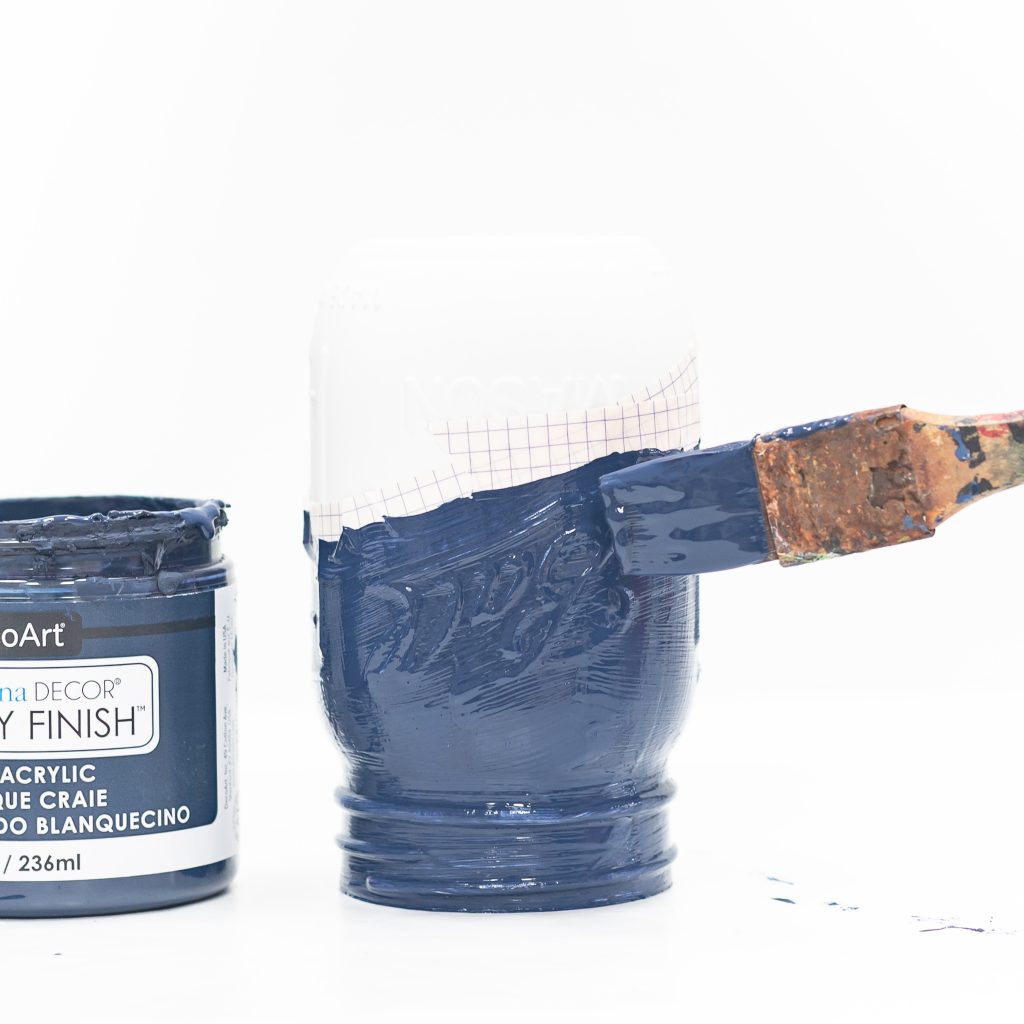 Paint half the jar above the washi tape with blue paint.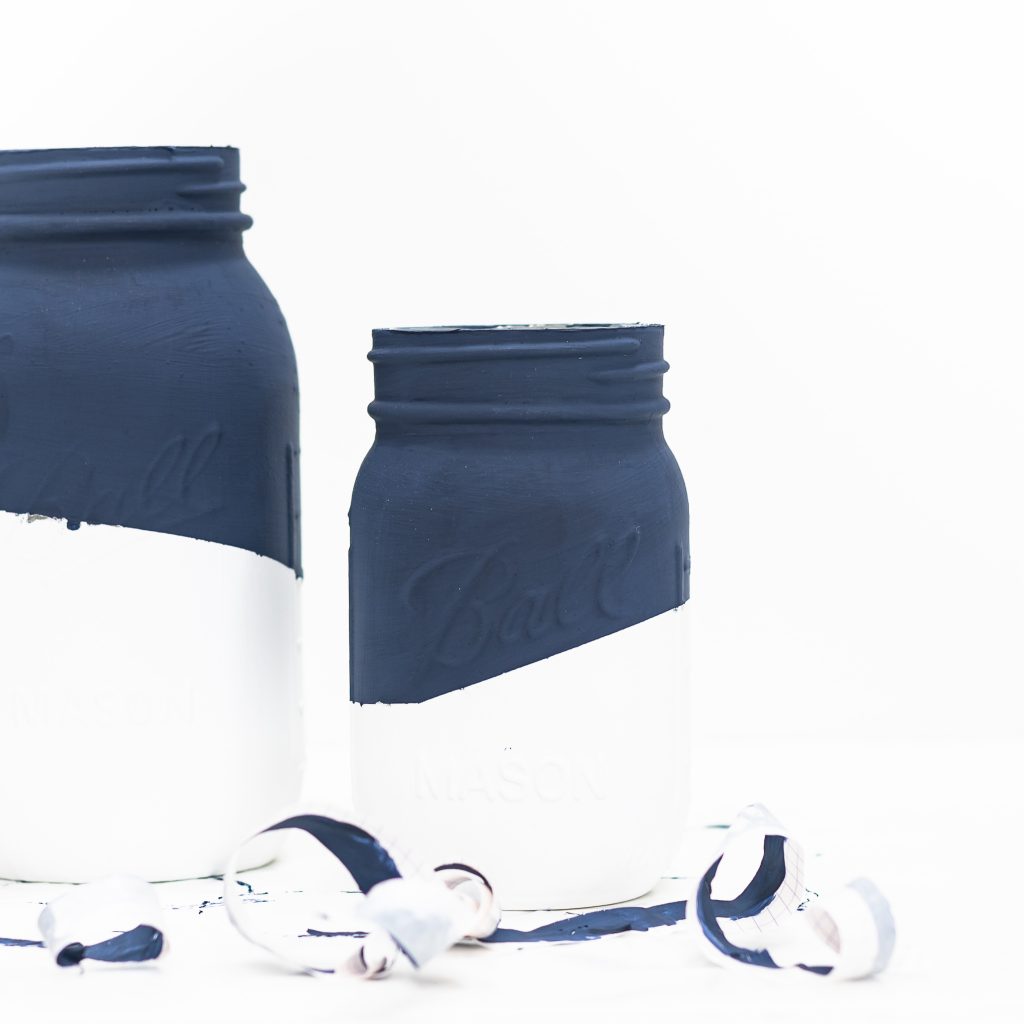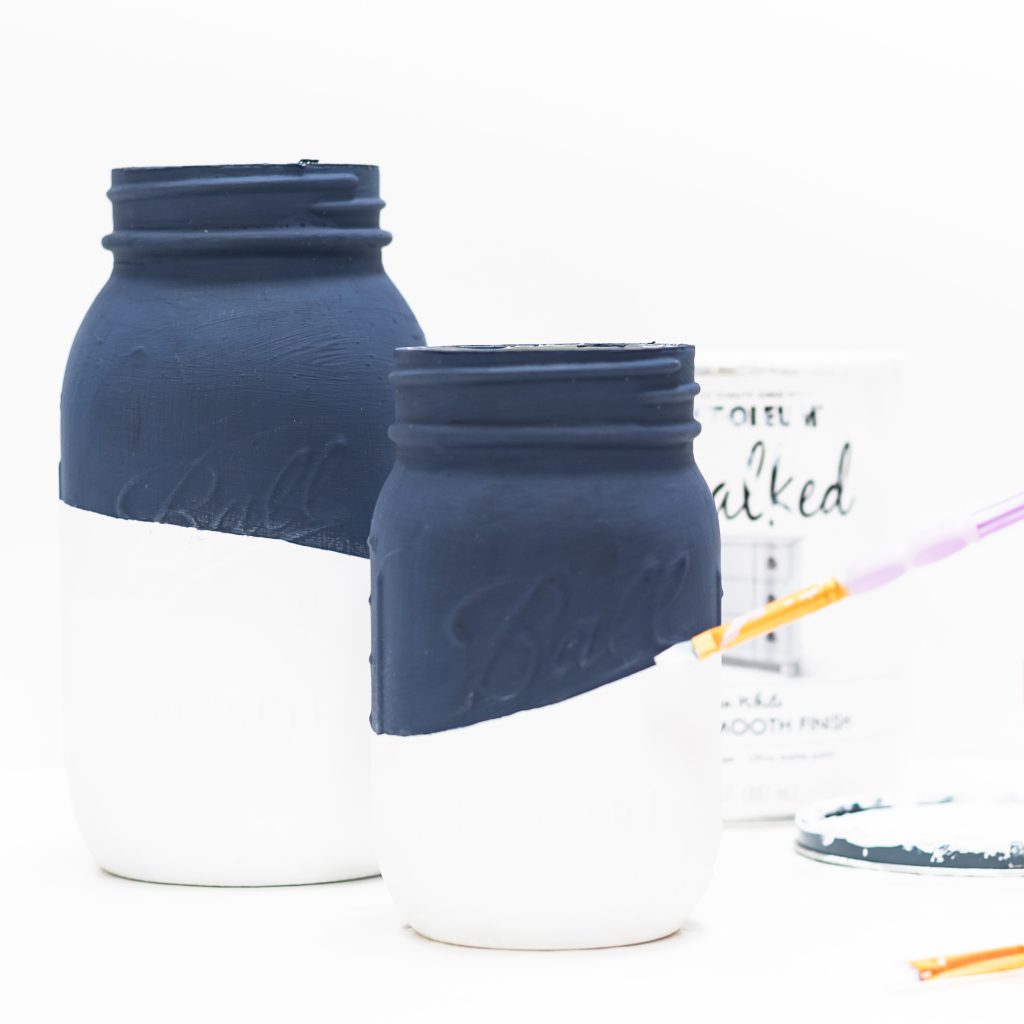 Once dry, remove washi tape and use the white chalk paint to touch up where paint bled through.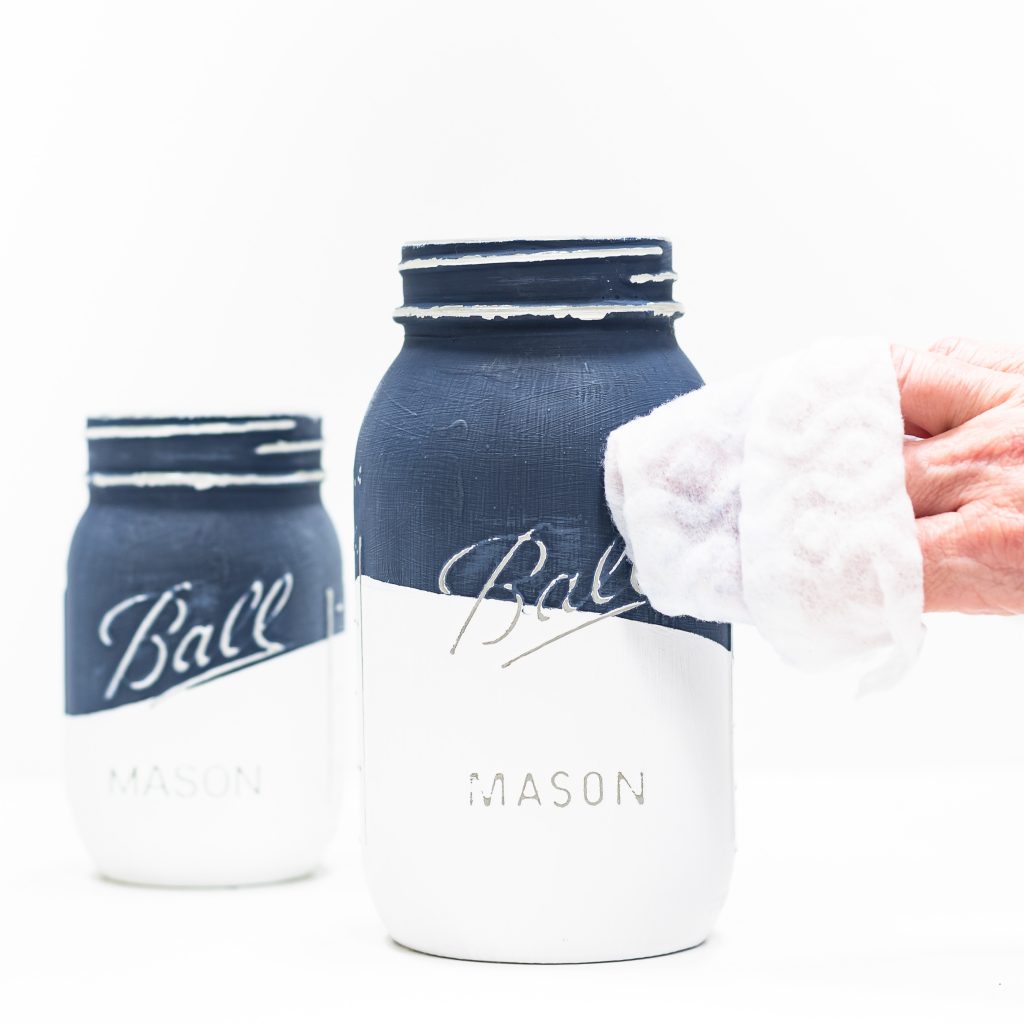 Distress along raised lettering and top threads of the jar using 80 grit sandpaper. Use Swiffer to remove chalk dust.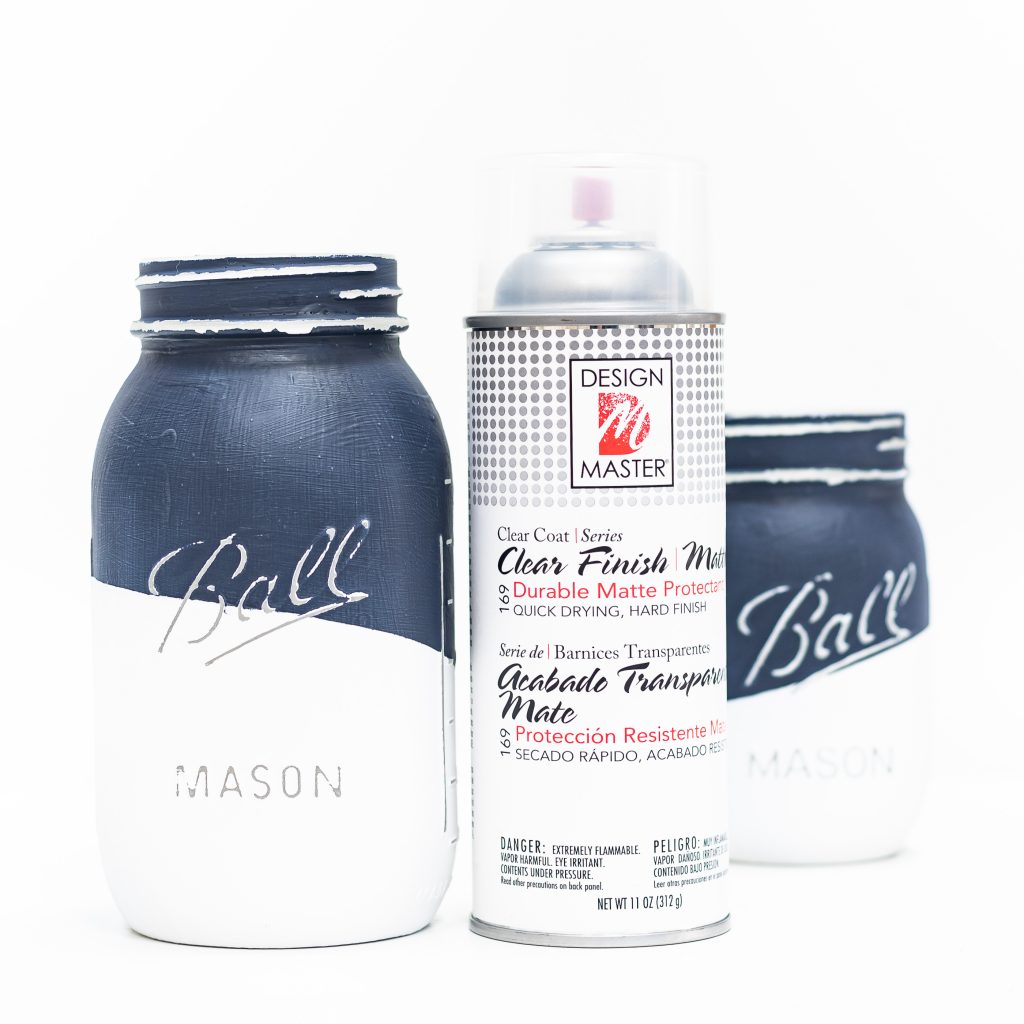 Seal with a clear matte finish spray sealant.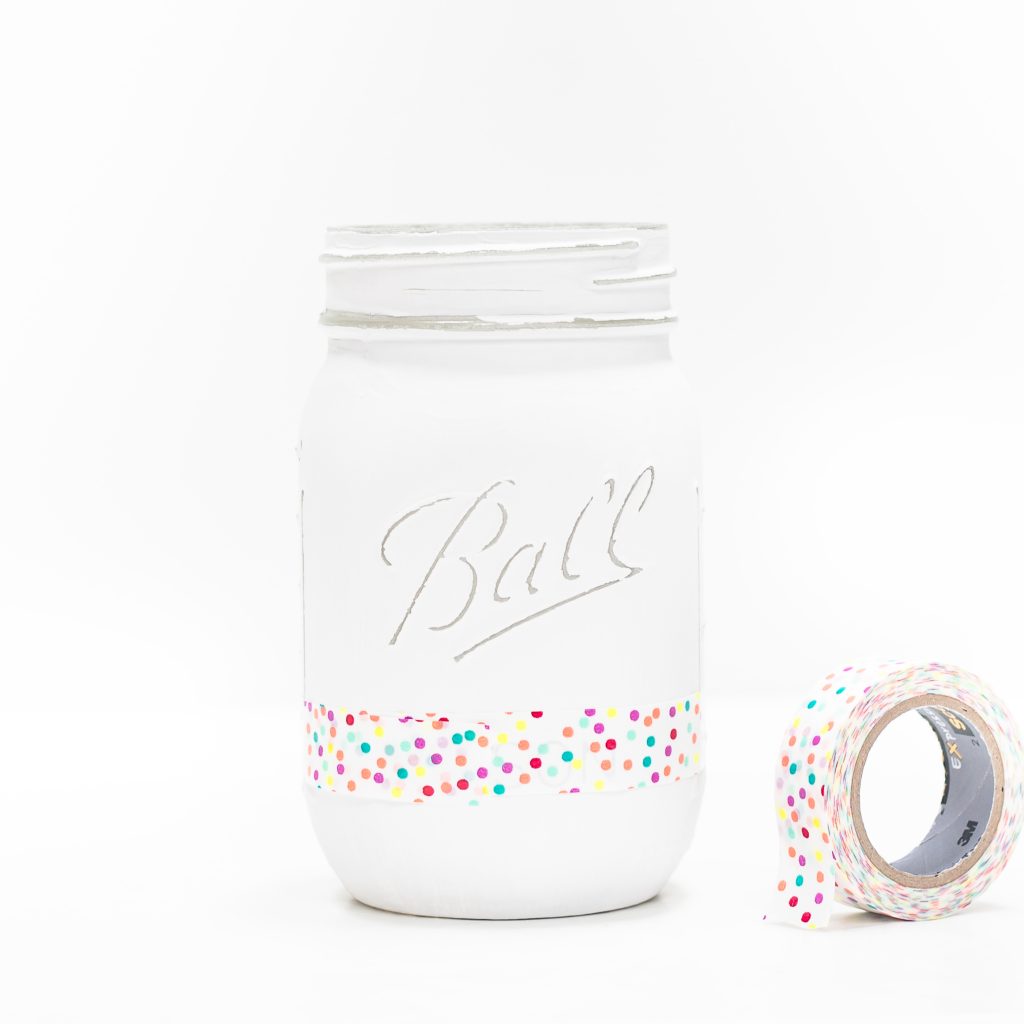 For the polka dot jar, use washi tape to create a straight line to use as a guide for first row of dot.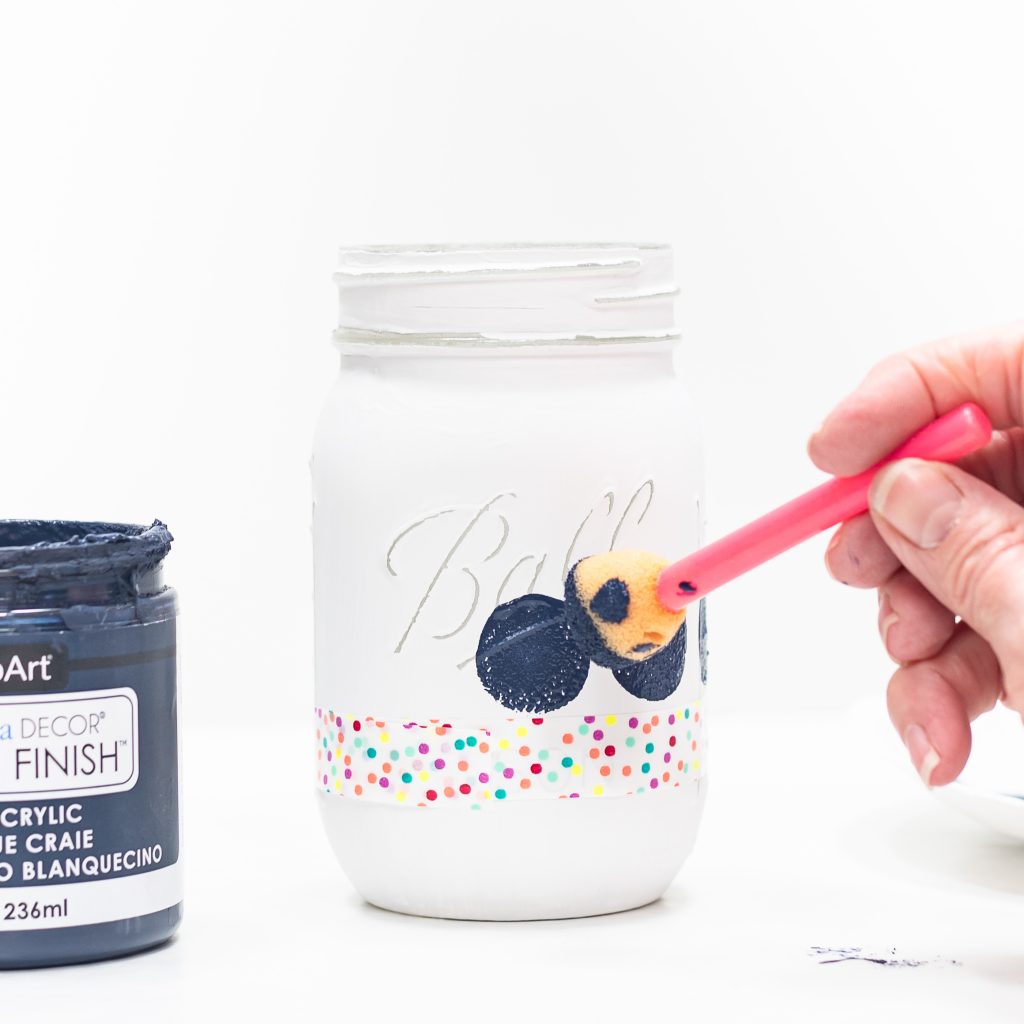 Using foam brush, stamp on circles. Just eyeball the spacing.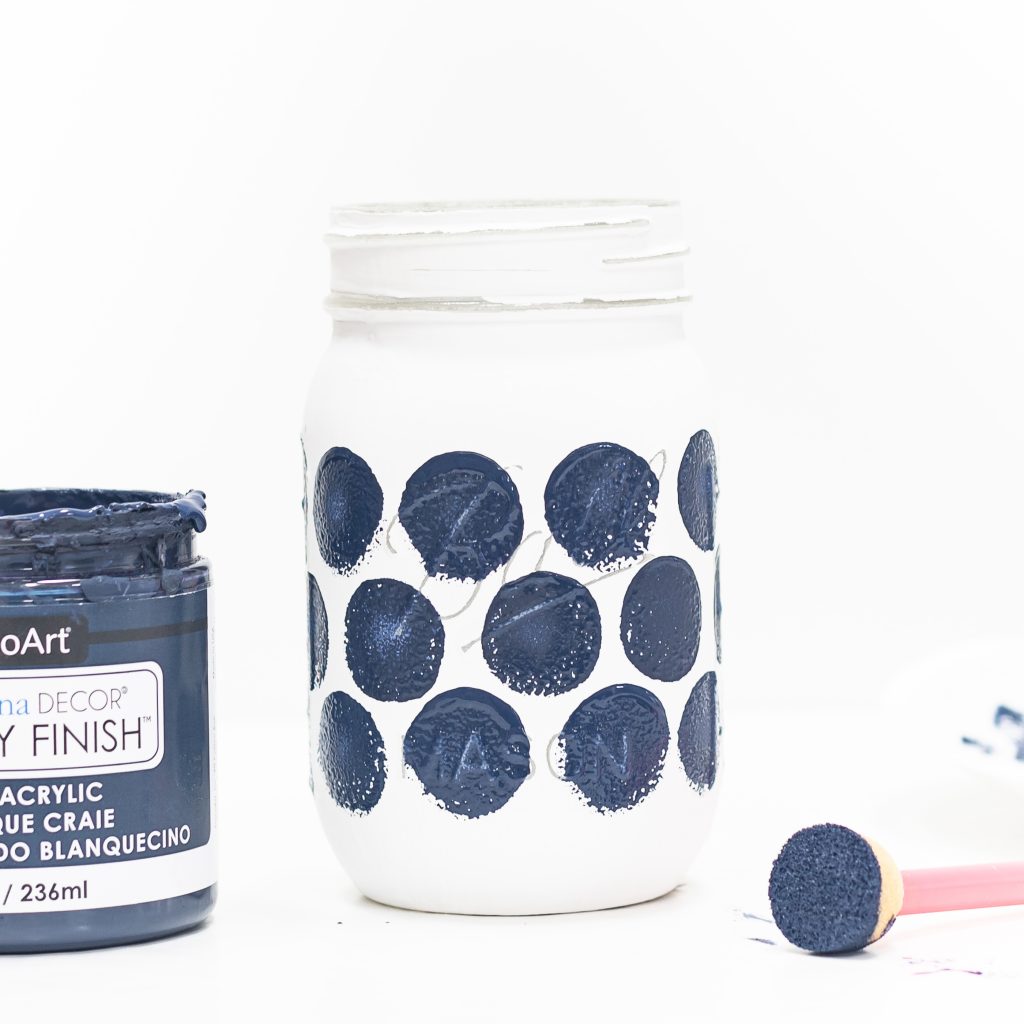 Remove the washi tape, and continue stamping circles above and below the original row.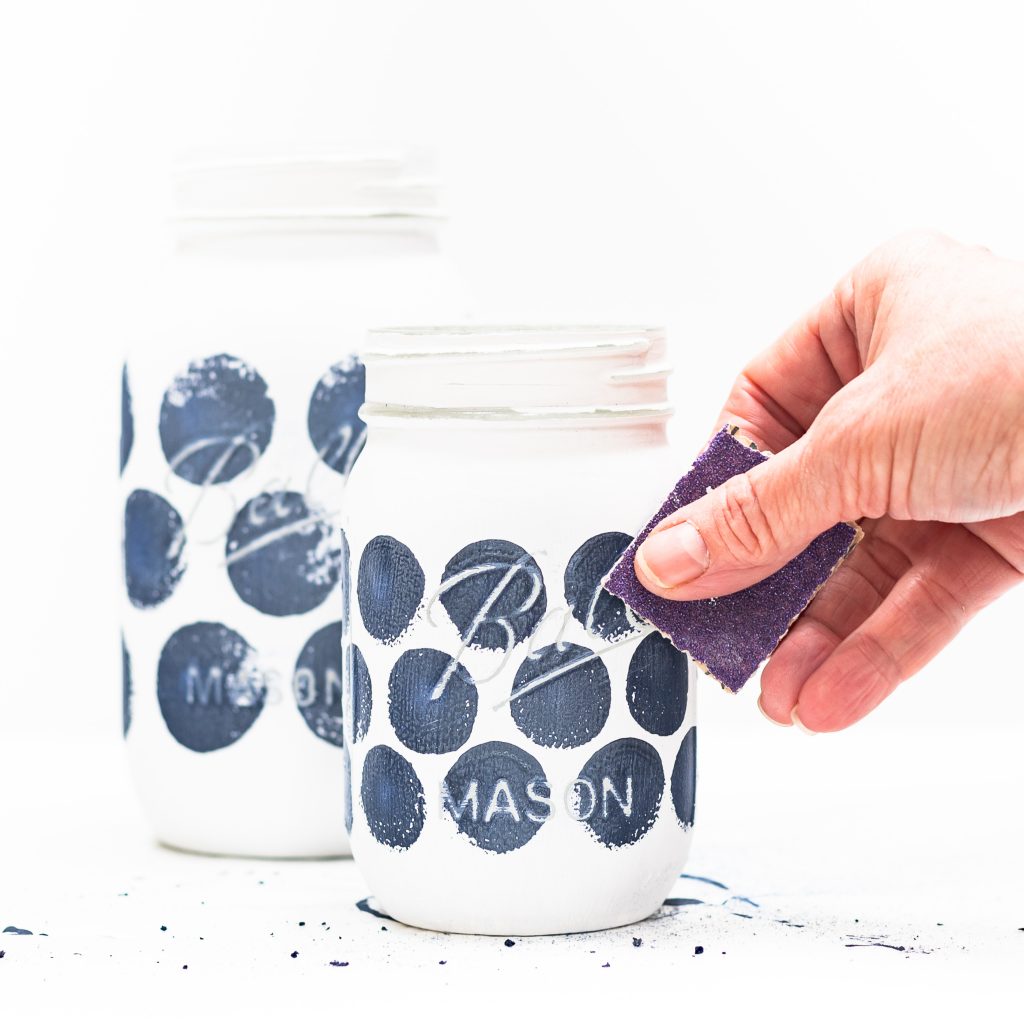 Once dry, use 80 grit sandpaper to distress along raised lettering and along top threads of jar.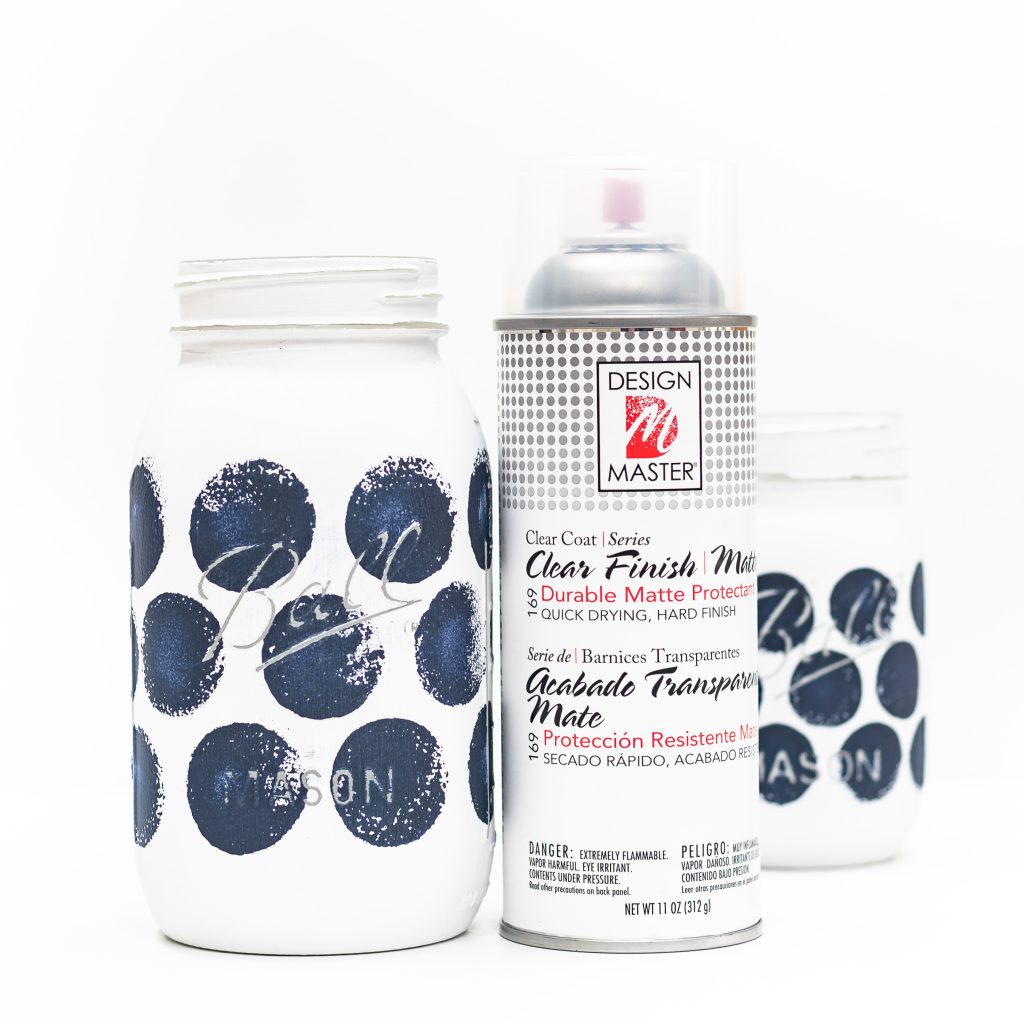 Seal with a matte finish clear spray.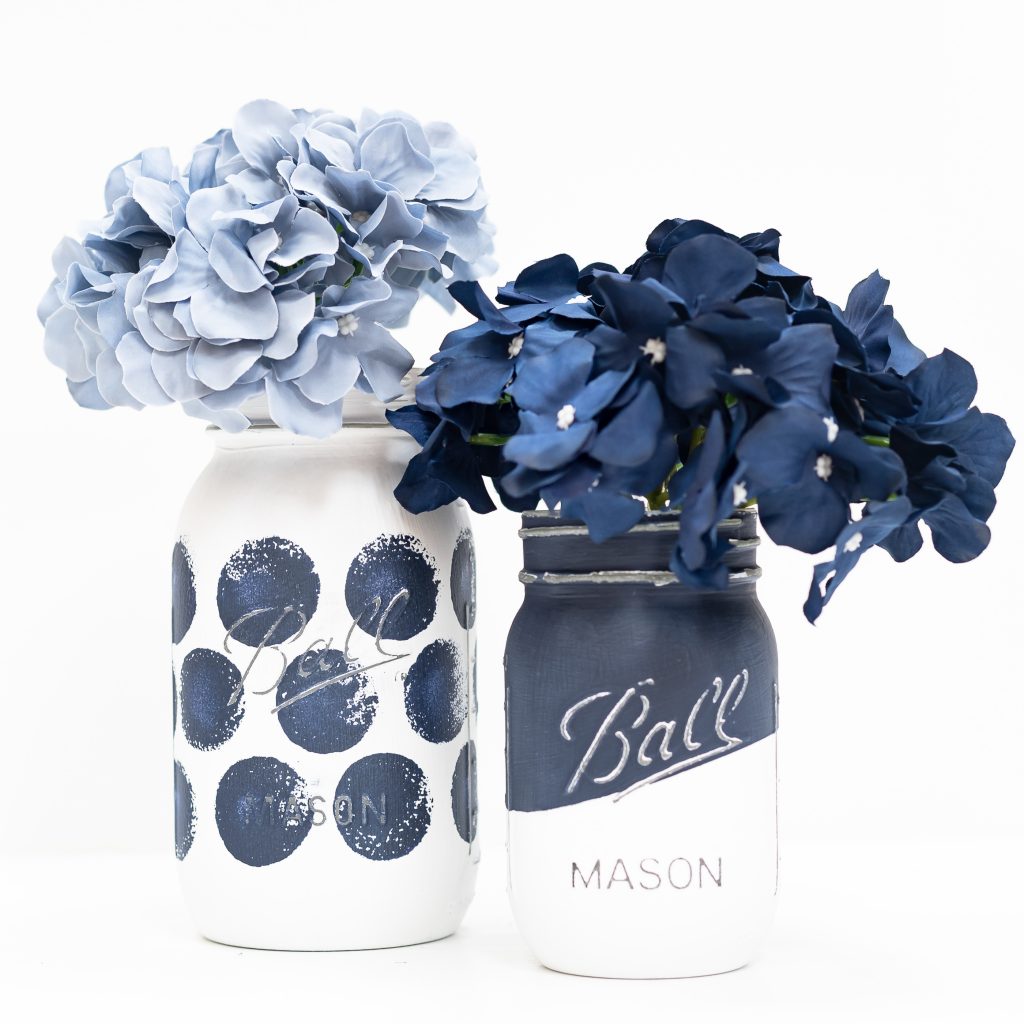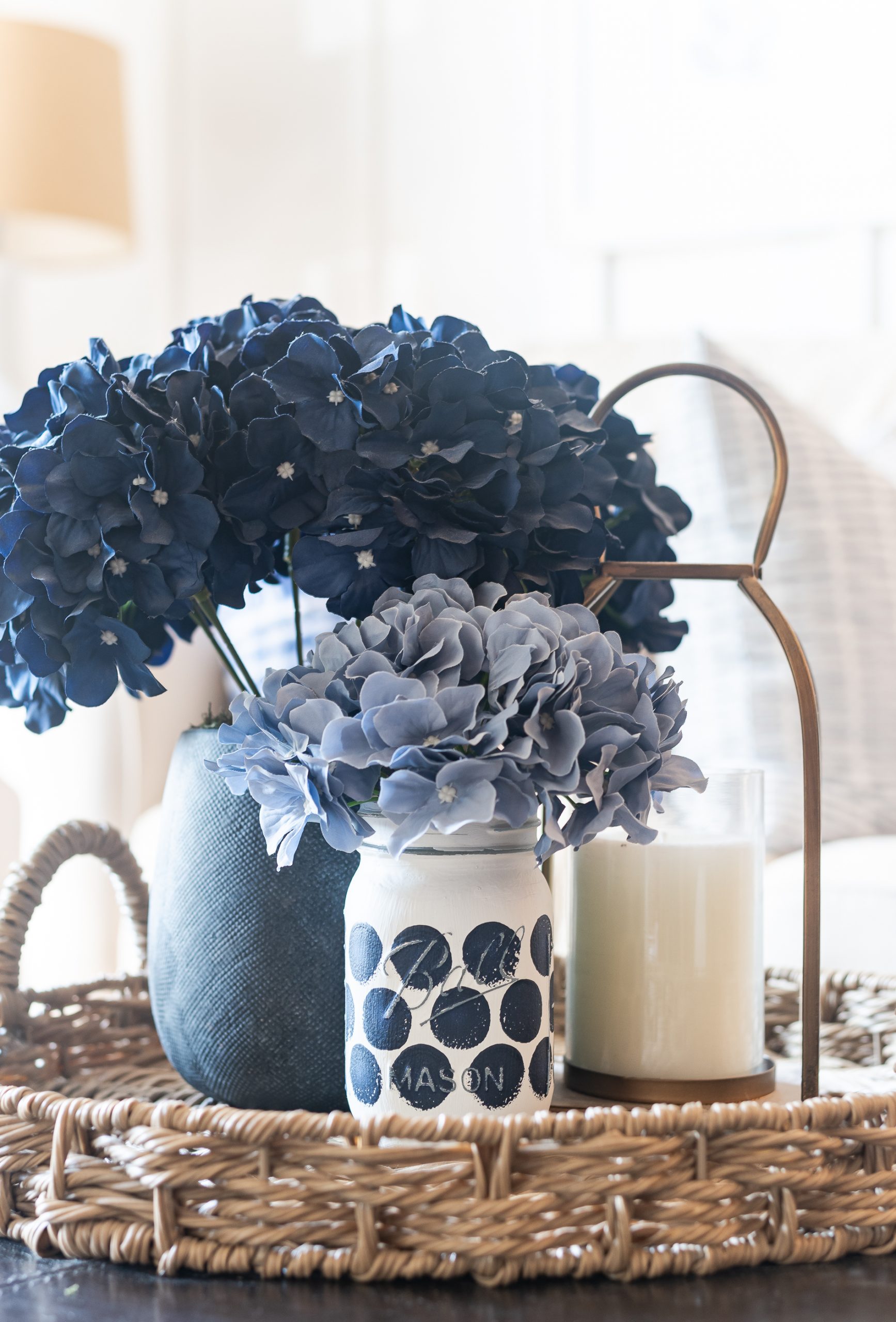 Pin It!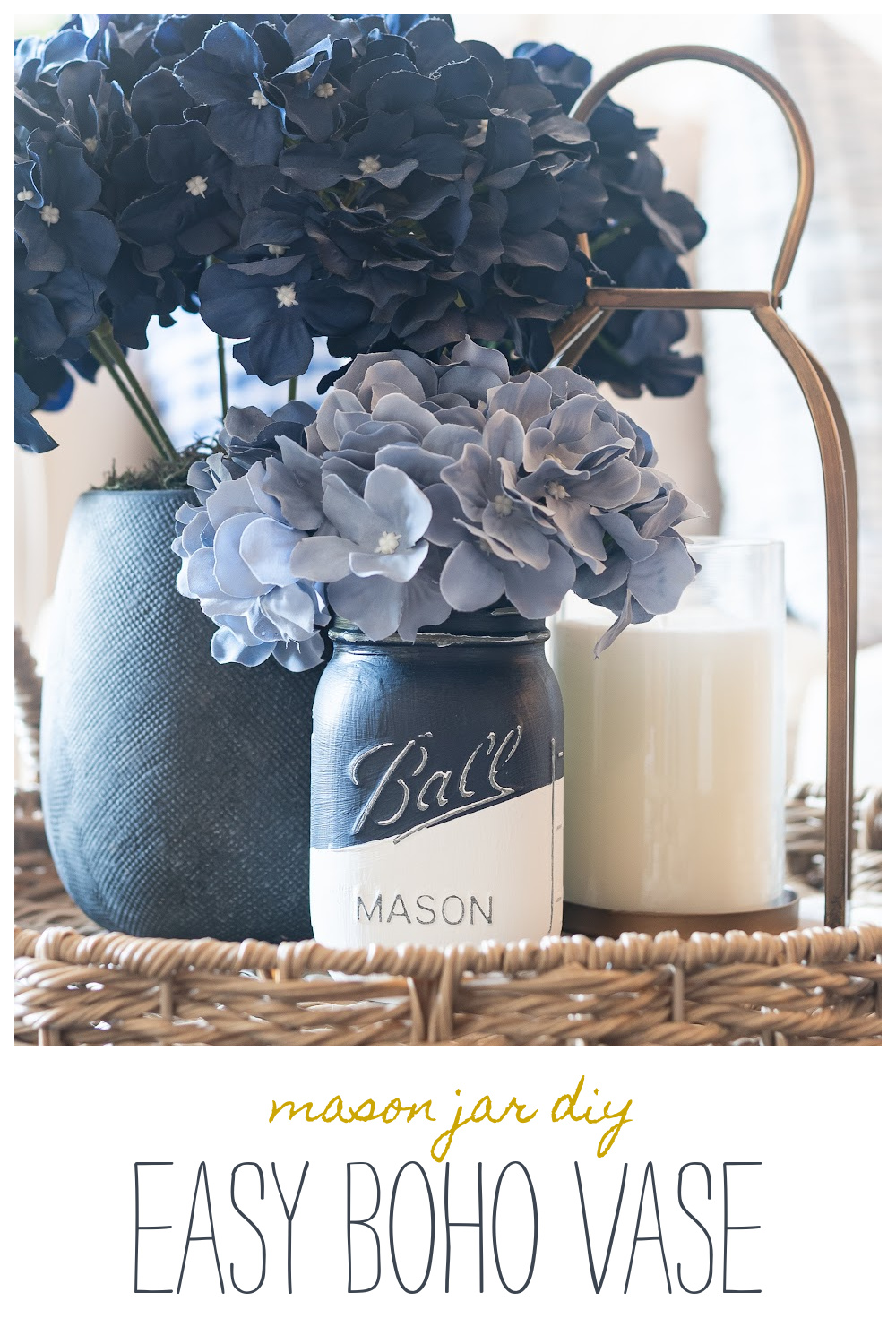 You Might Also Like: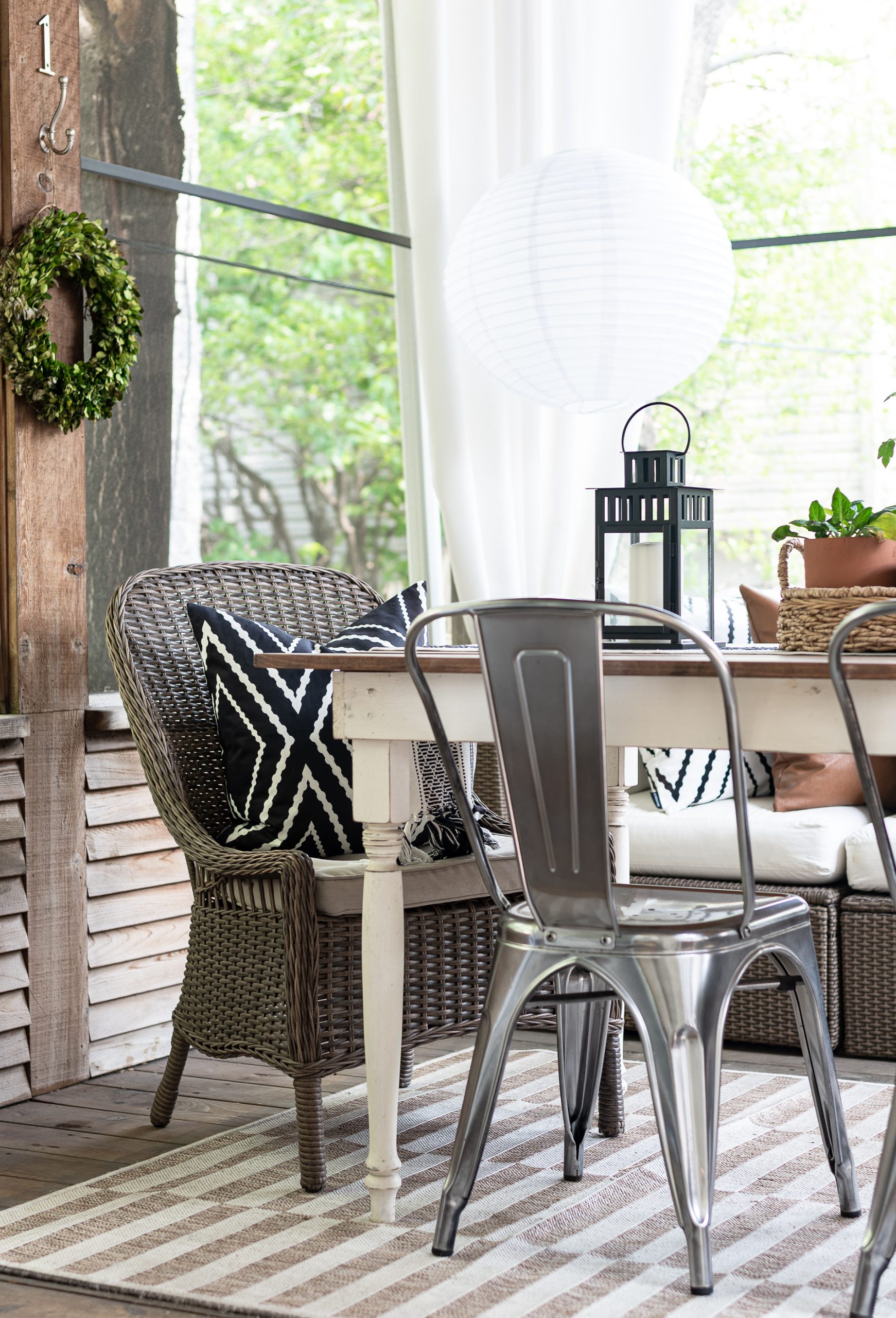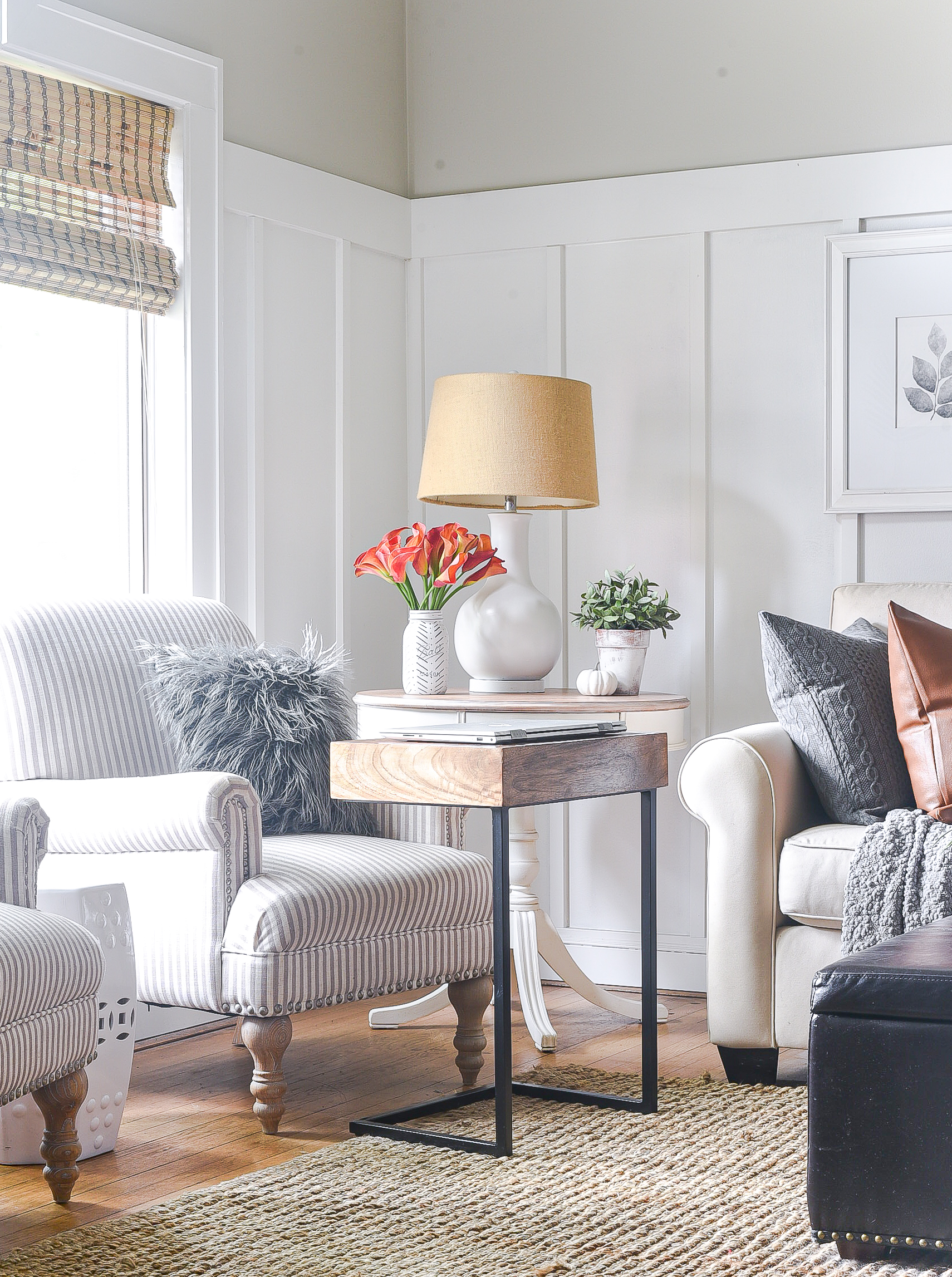 Fall Boho-Inspired Living Room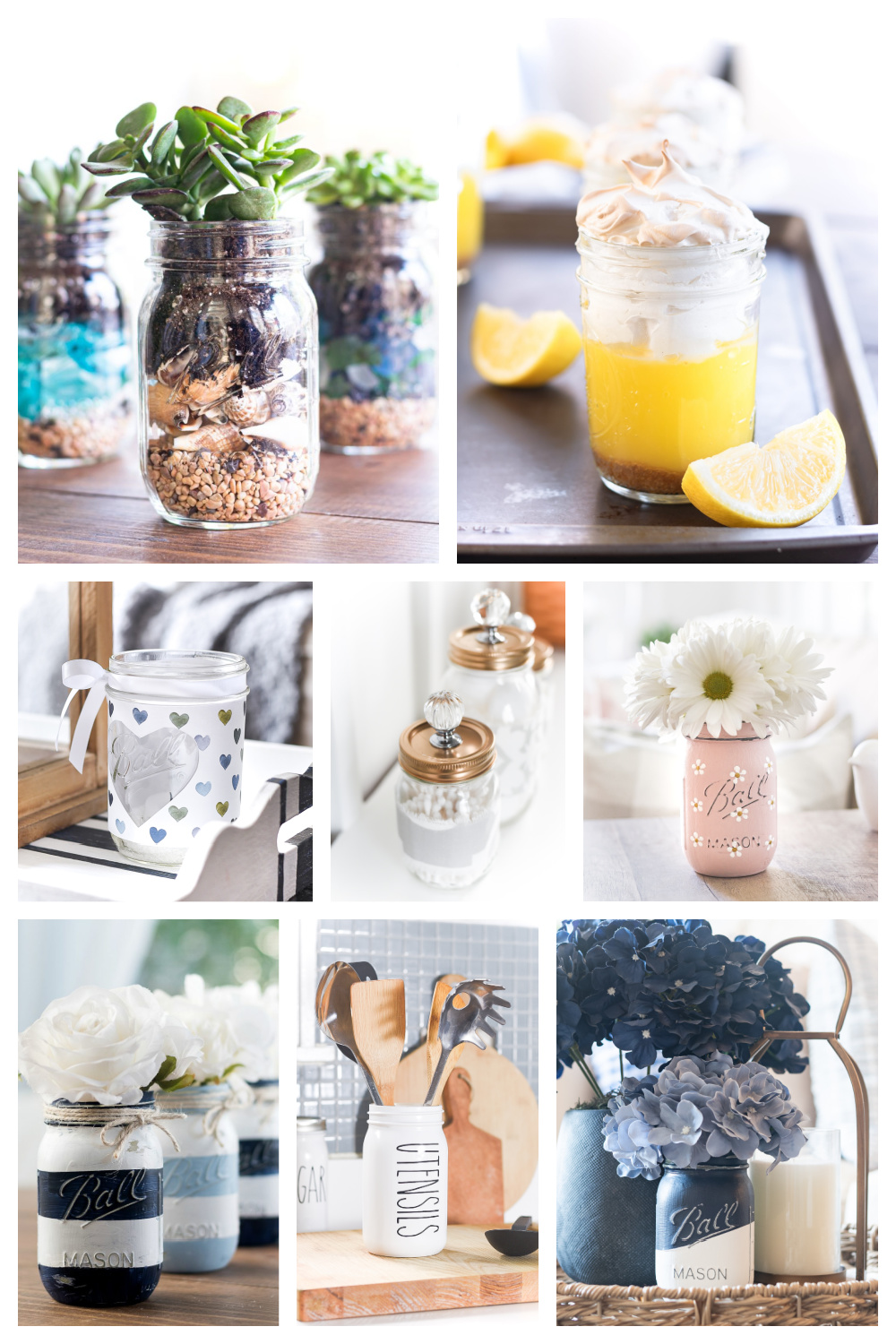 Original Mason Jar Crafts Ideas & Tutorials from @It All Started With Paint
Sharing @Between Naps on the Porch