Fabric Stuffed Hearts – Valentine's Day Craft Ideas – Neutral Valentine Decor.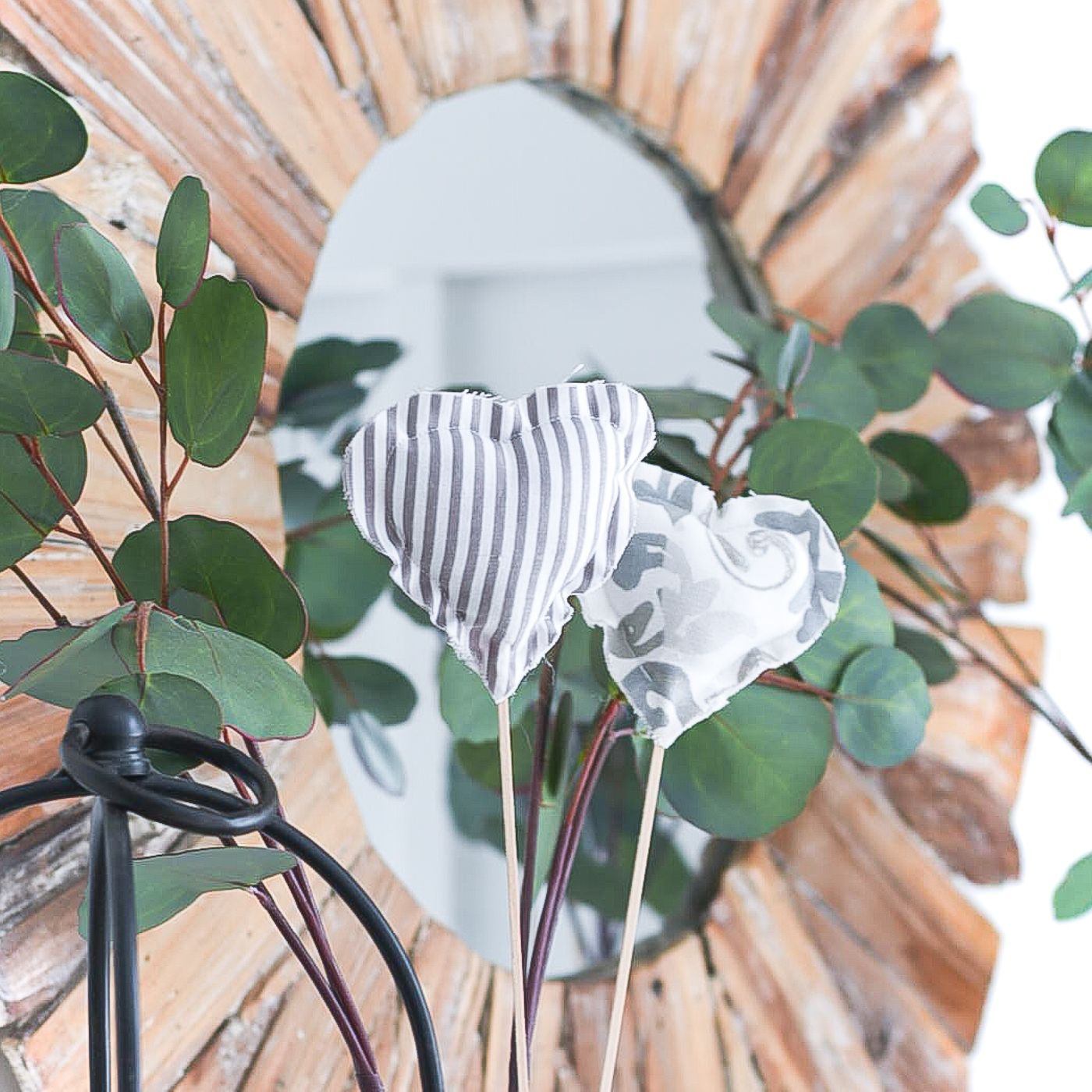 Remember when I found the cutest little pumpkins on sticks at my local grocery store?
No?
Well, you can see them at this link …
Go. Go on. What are you waiting for? Go and take a peek …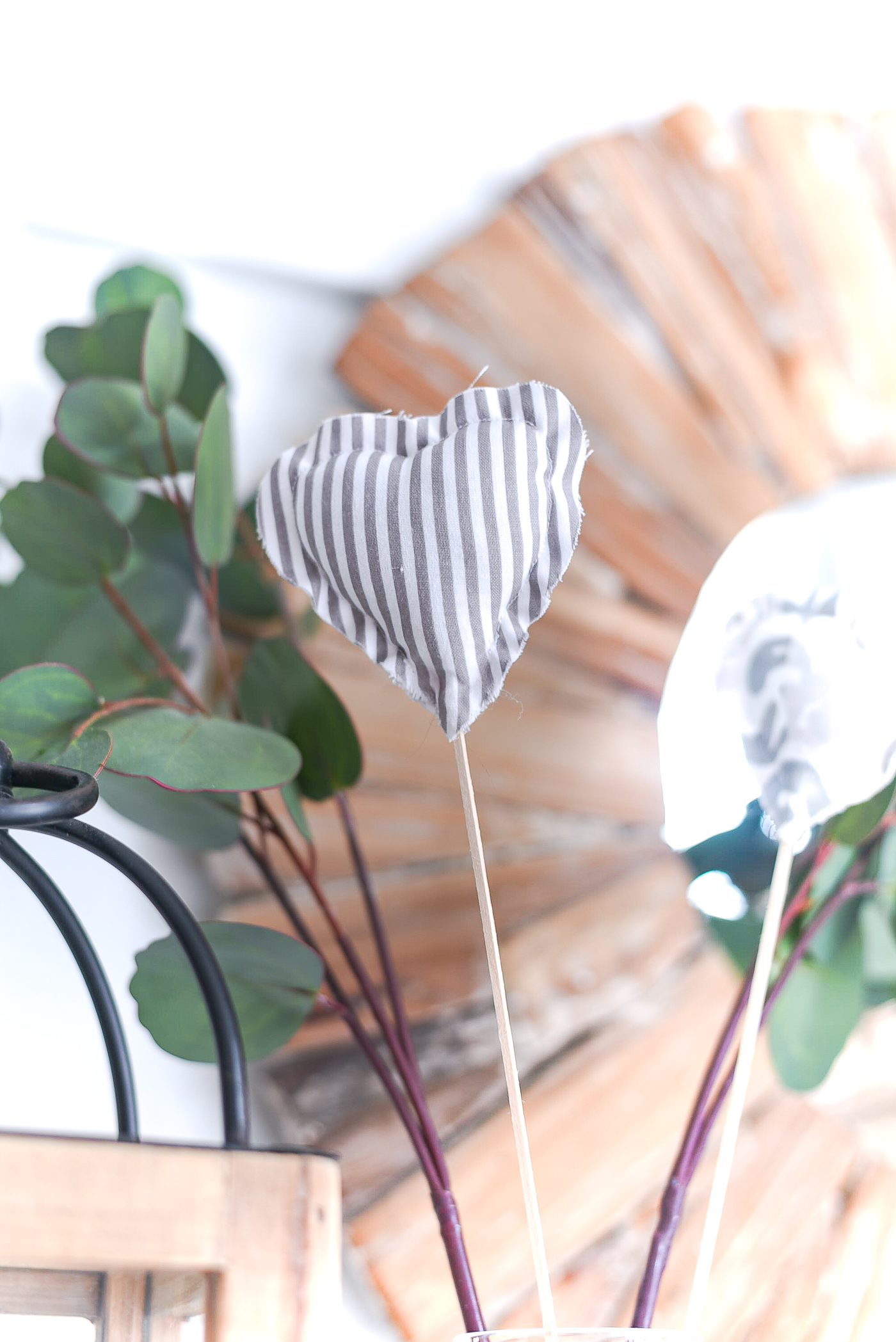 and then come right back so we can gush about how adorable those little pumpkins on sticks are. And how we wish we thought of putting little pumpkins on sticks.
And question why-oh-why didn't we think to put little pumpkins on sticks?!?
We may even be inspired to create a little pumpkins on a sticks happy dance.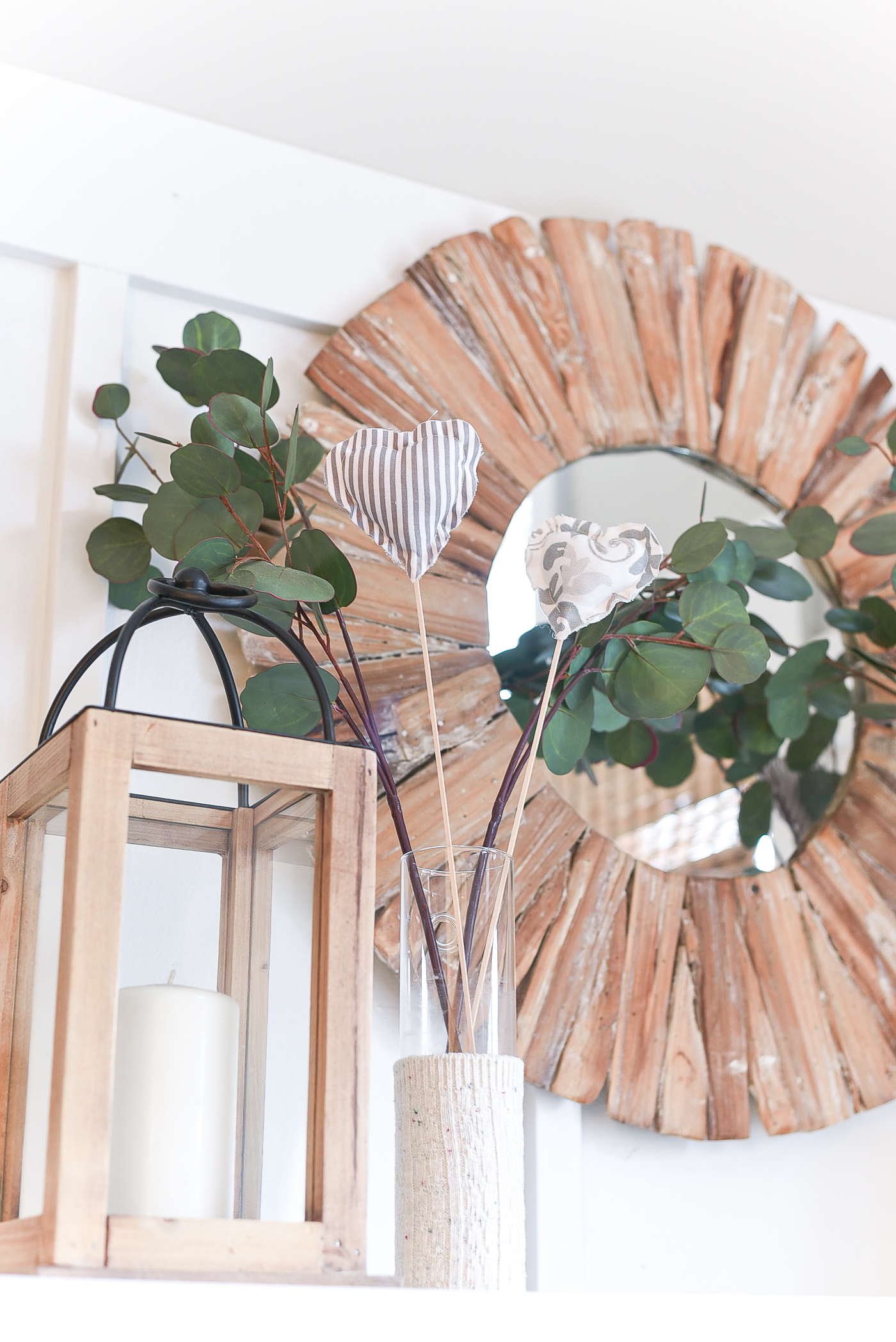 And when we're done gushing and dancing and questioning why-oh-why we were not the creative-little-pumpkin-on-a-stick-genius, we can come to the realization that each and every holiday now needs a little (fill-in-the-blank) on a stick to go with it!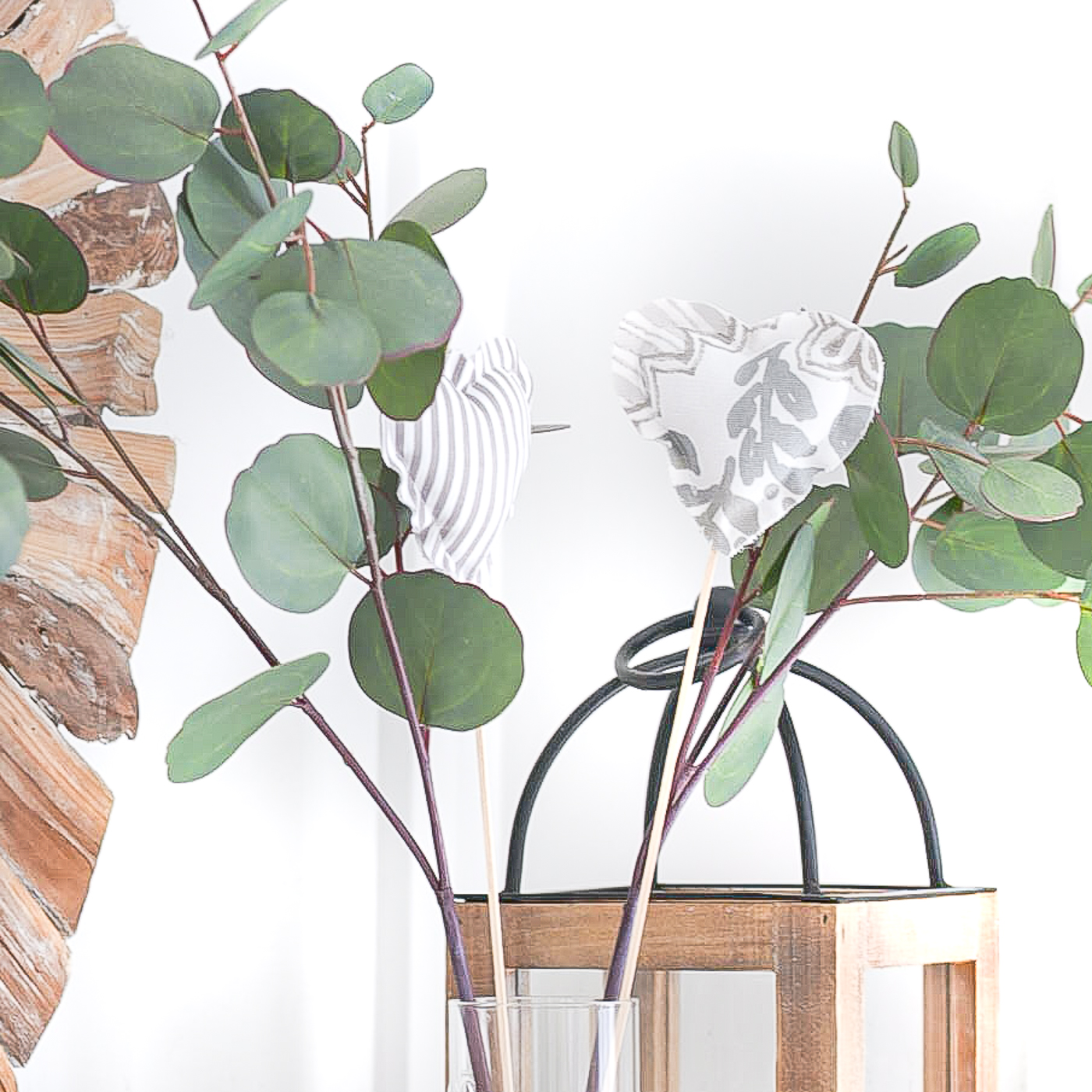 Christmas. And Easter. And Fourth of July (okay, Fourth of July already has things on sticks). And St. Pat's Day. And Valentine's Day …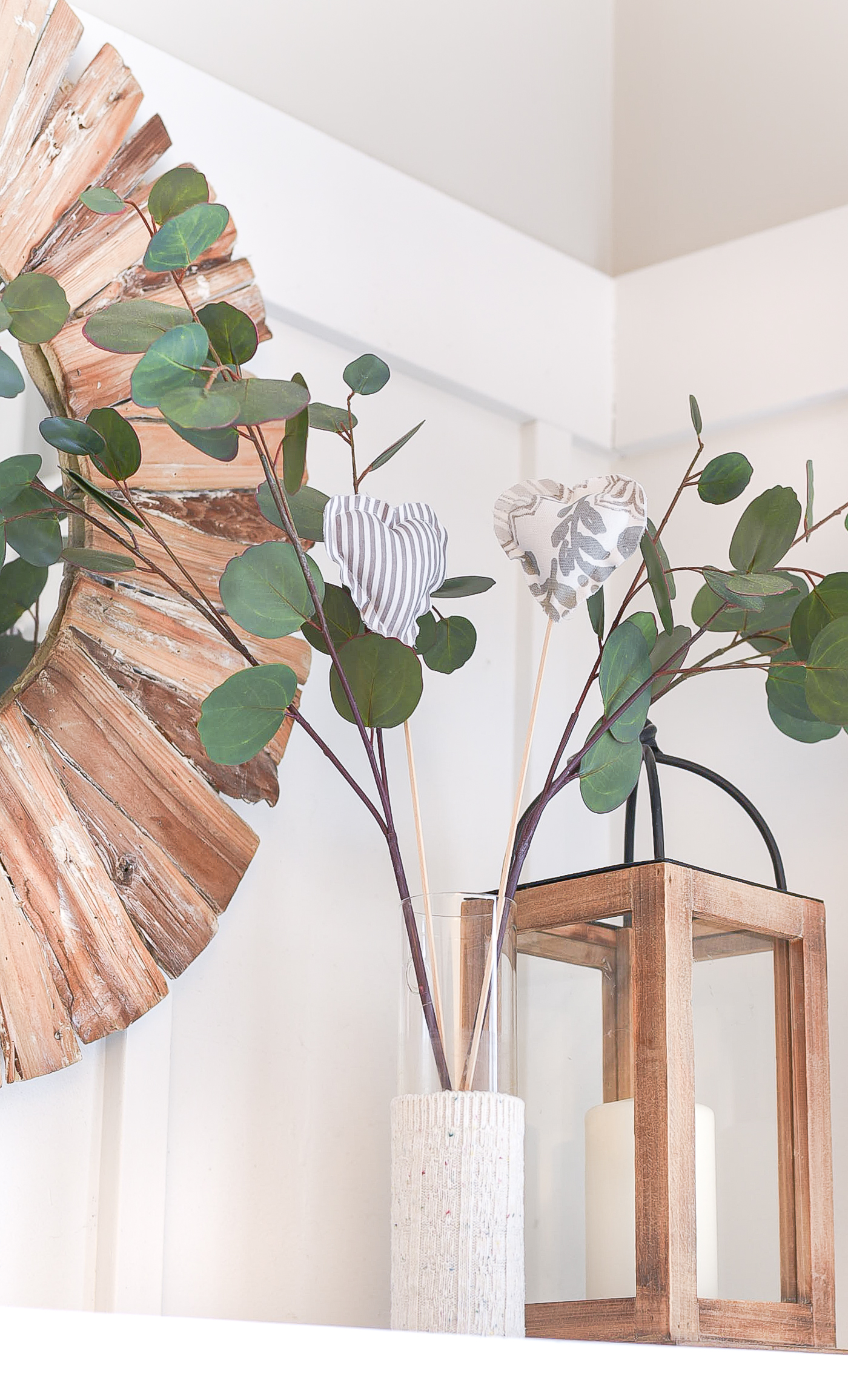 of course! Valentine's Day!
Little hearts on sticks seemed a no-brainer.
Even better: I used leftover fabric scraps and leftover batting. All I needed to purchase was the sticks (ie. dowels) which I found at Michael's for the whopping price of $.59 per stick!
How To Make Fabric Stuffed Hearts
Materials
Fabric
Heart Shaped Cookie Cutter
Dowels
Batting
Sewing Machine
Hot Glue Gun
Pencil
Start with two squares of fabric and a heart shaped cookie cutter.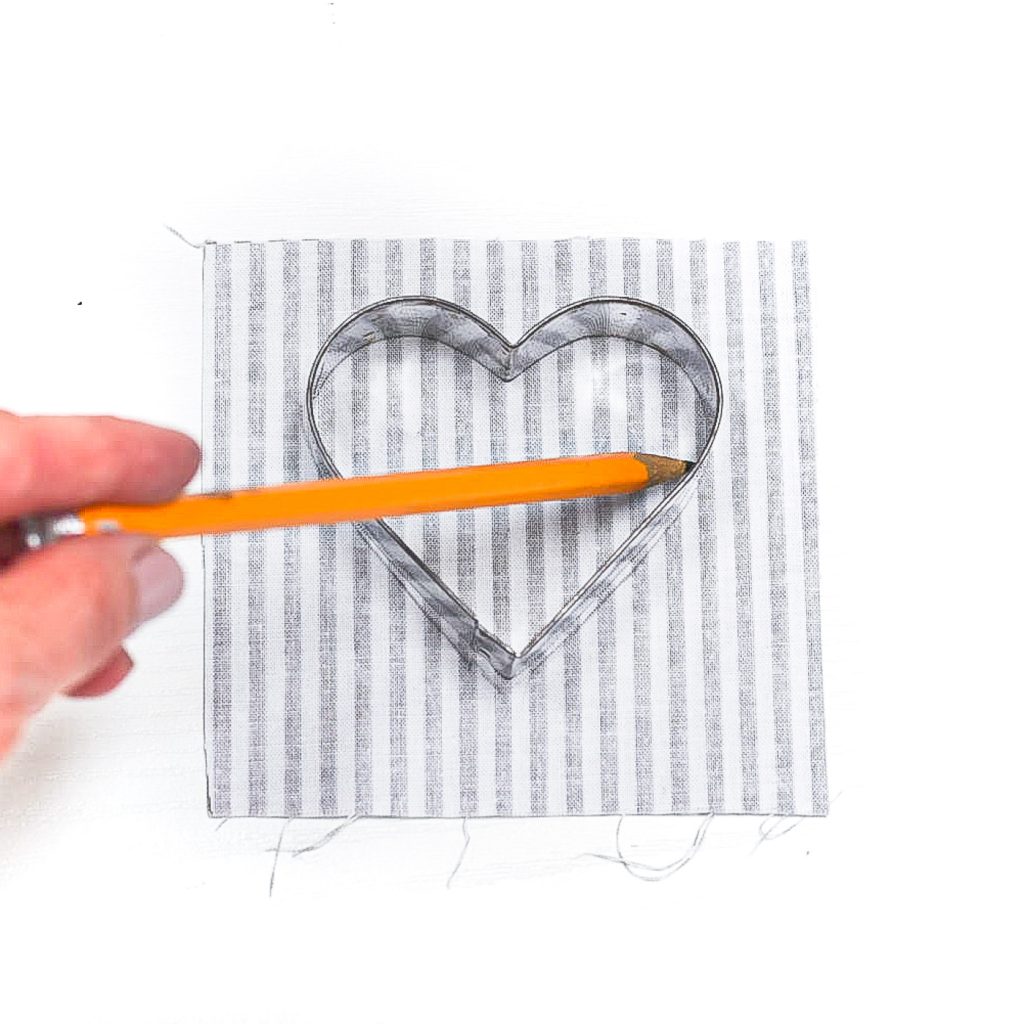 Trace outline of heart onto fabric squares.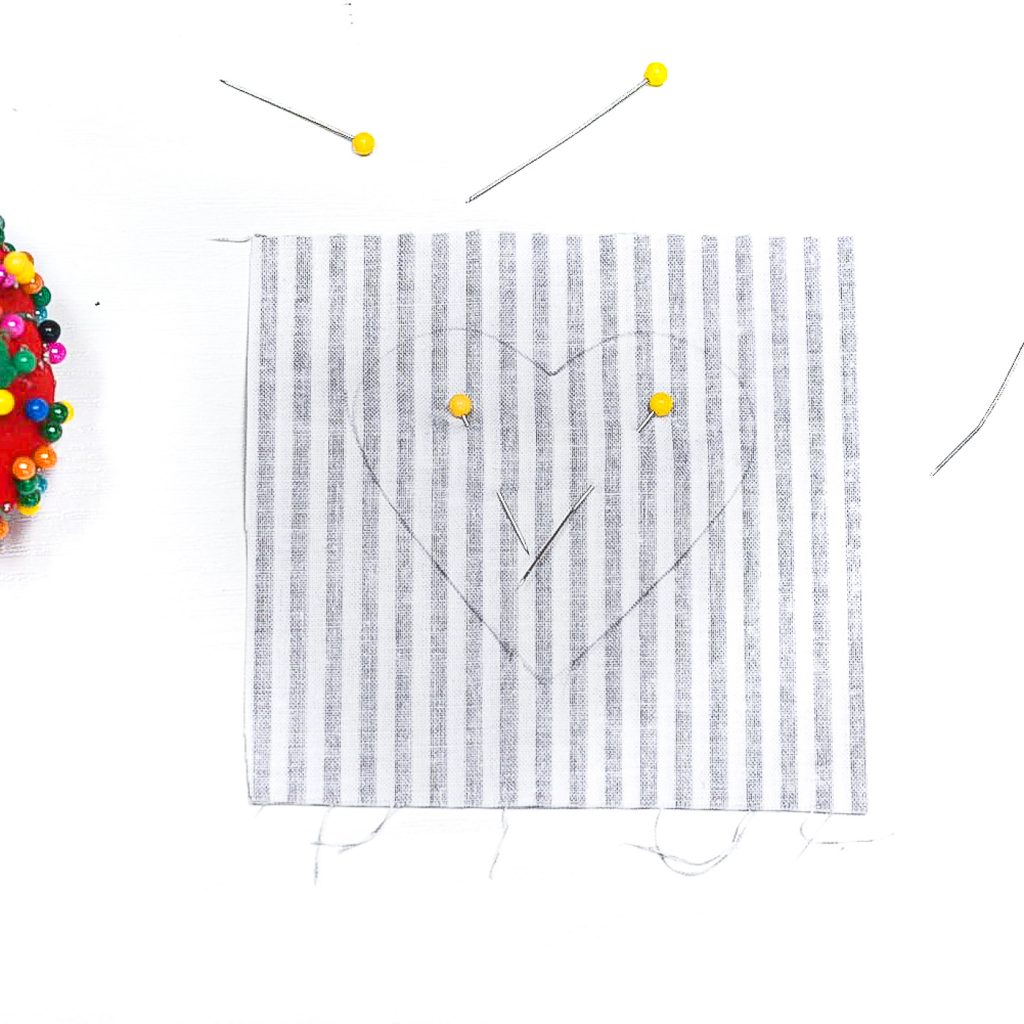 Pin the two pieces of fabric together.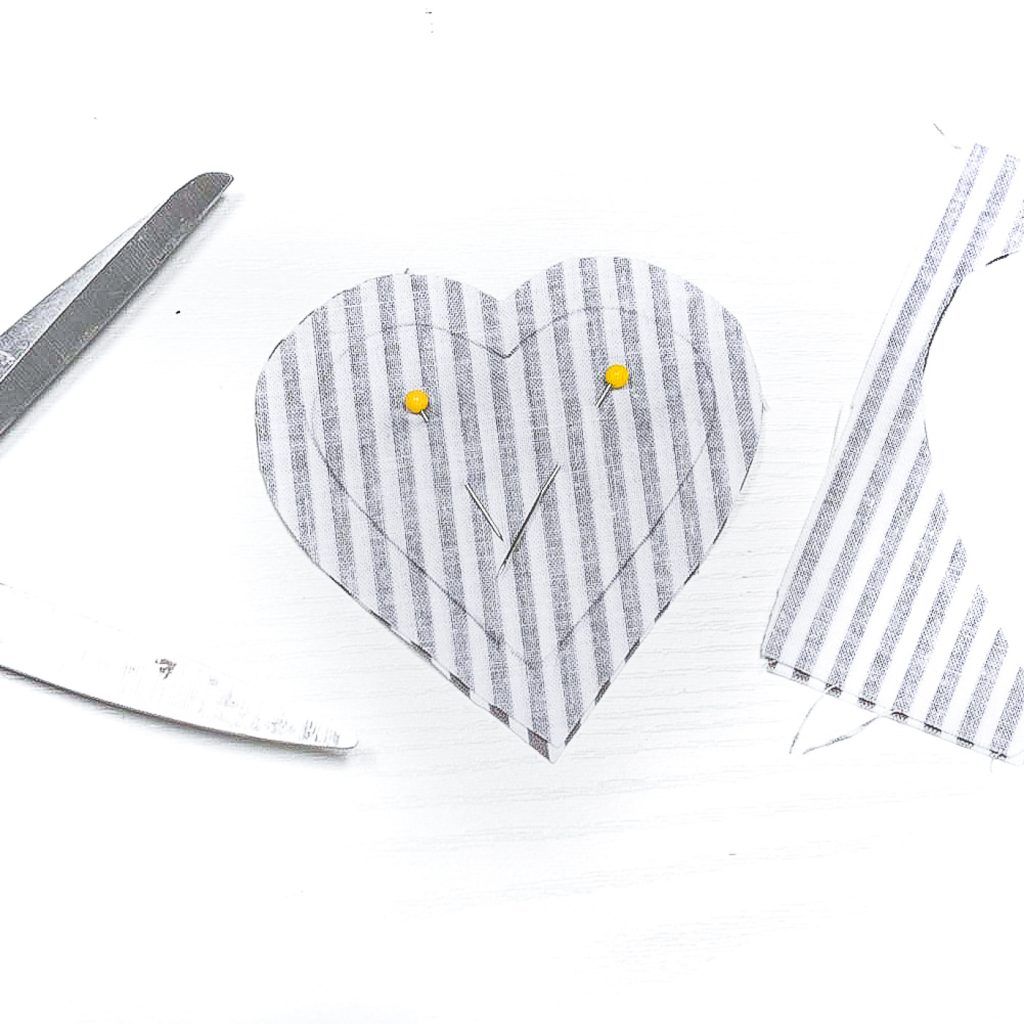 Cut out heart leaving a 1/2″ seam allowance outside of heart outline.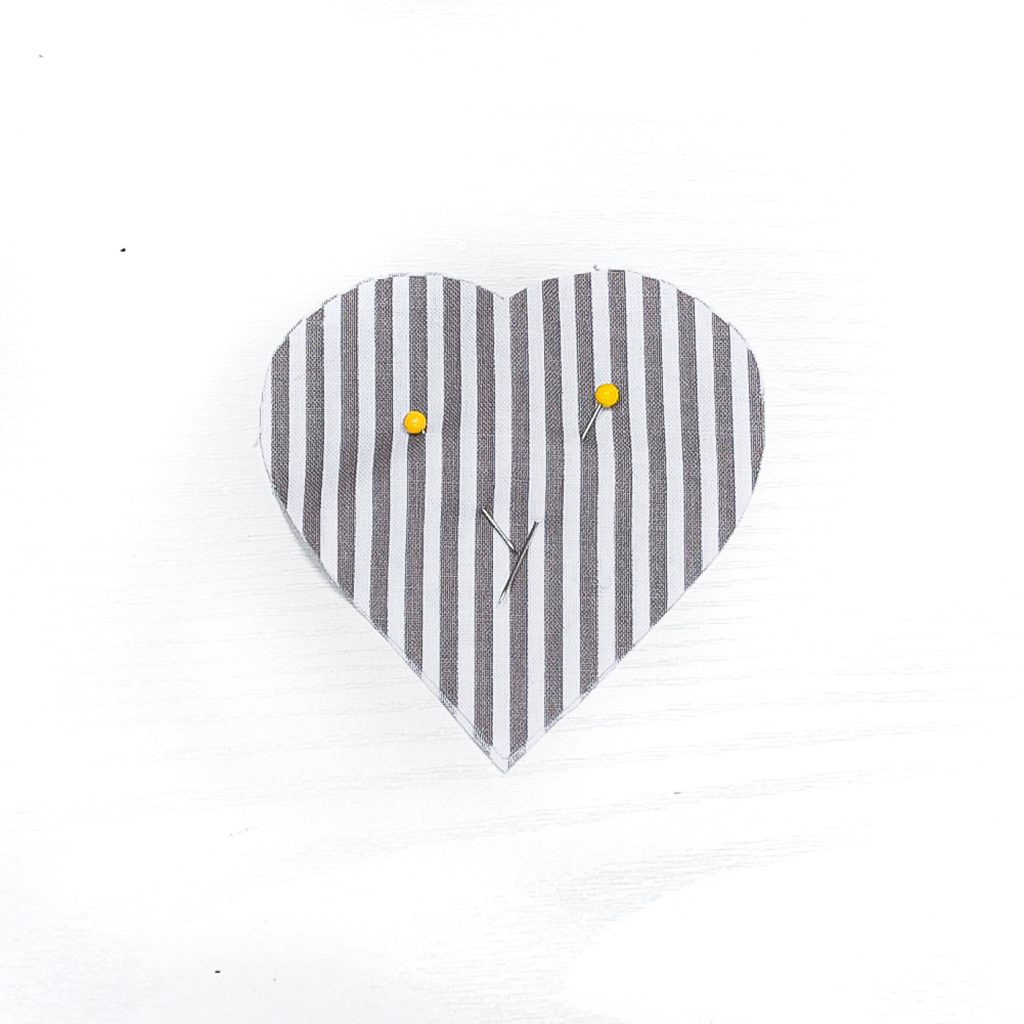 Pin wrong sides together.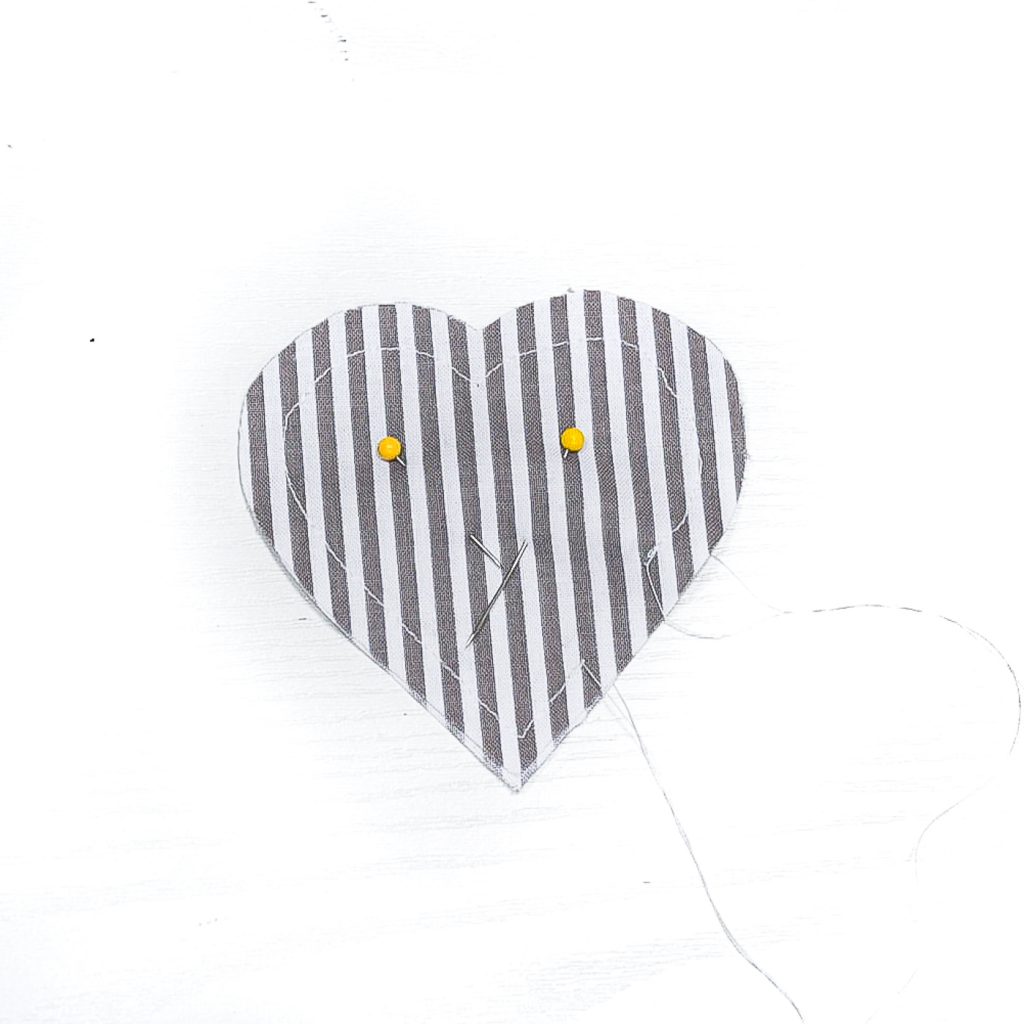 Sew with 1/2″ seam; leave 3/4″-1″ opening. (For the hearts on sticks version, leave the opening at the bottom "v" of the heart; see dowel insertion picture).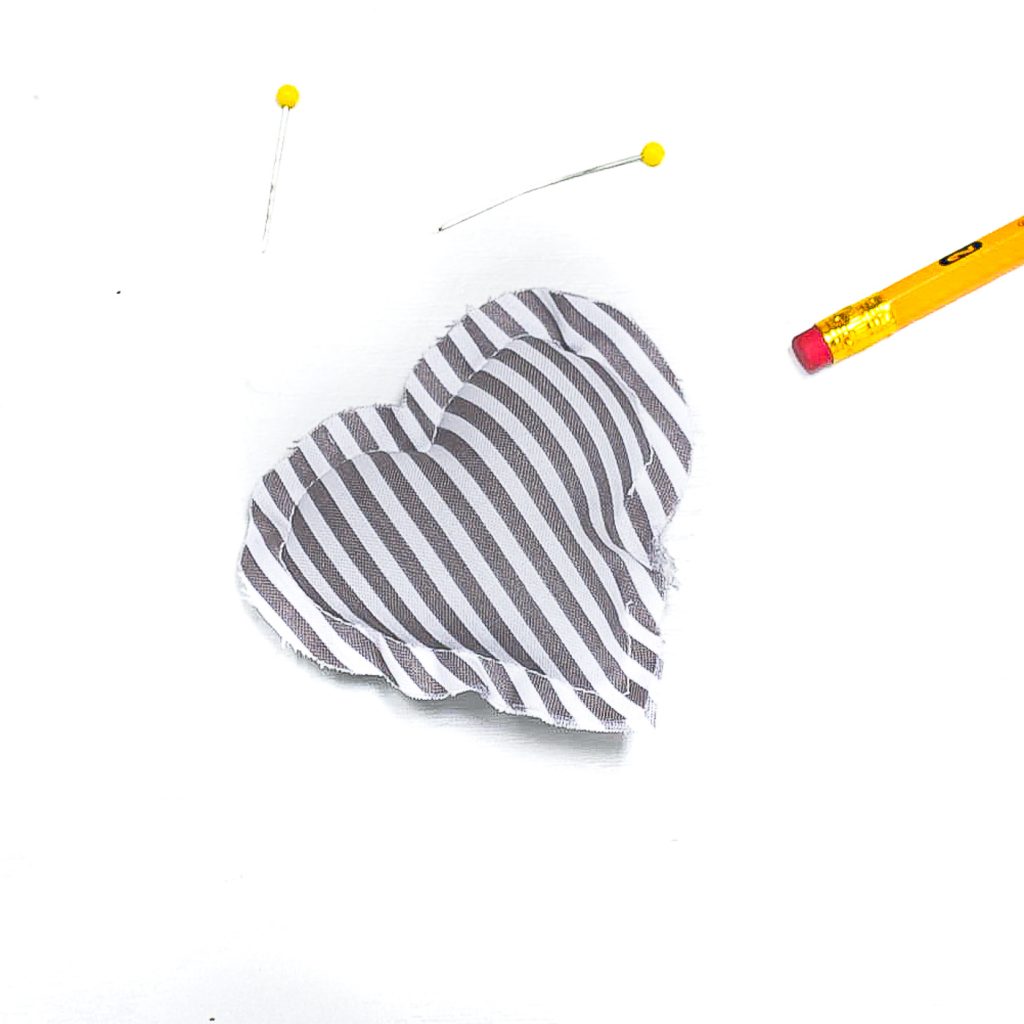 Stuff heart with batting. I used the eraser end of a pencil to help push batting through opening.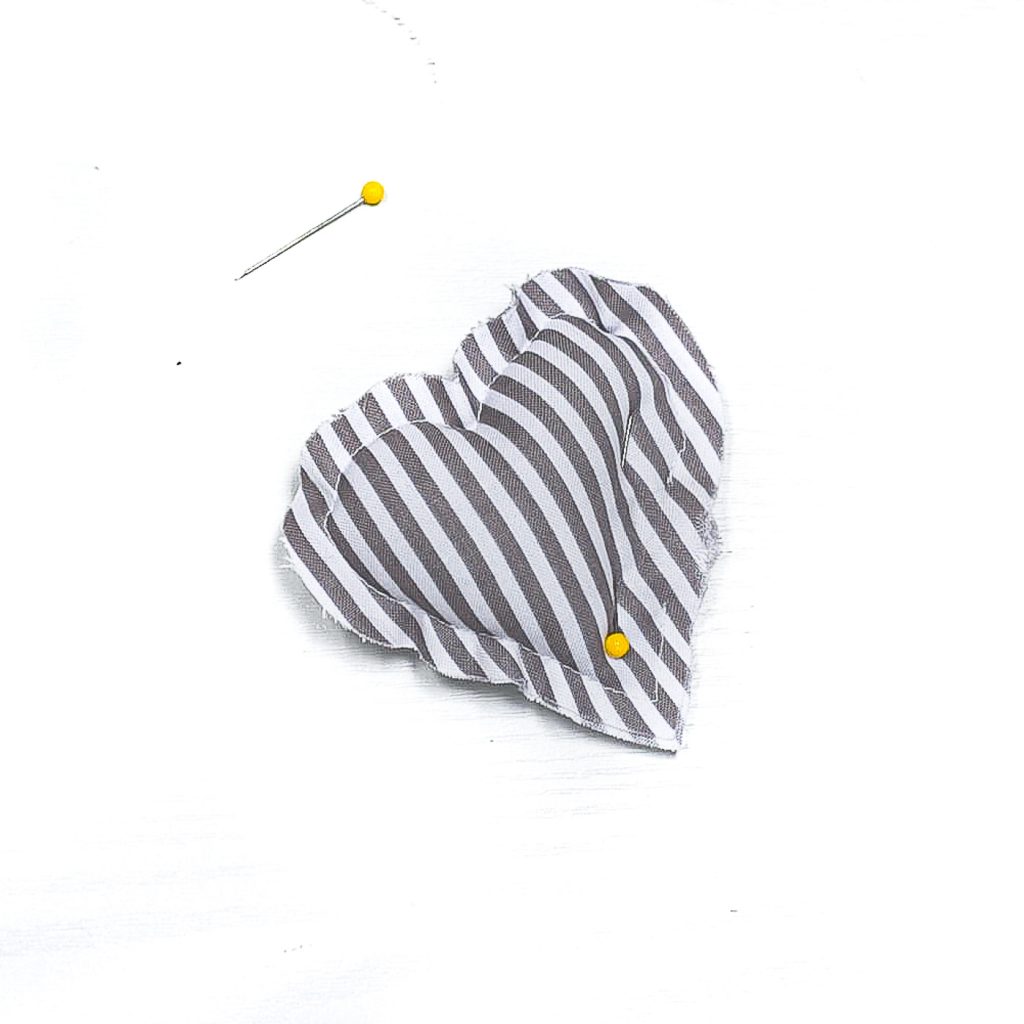 Pin opening.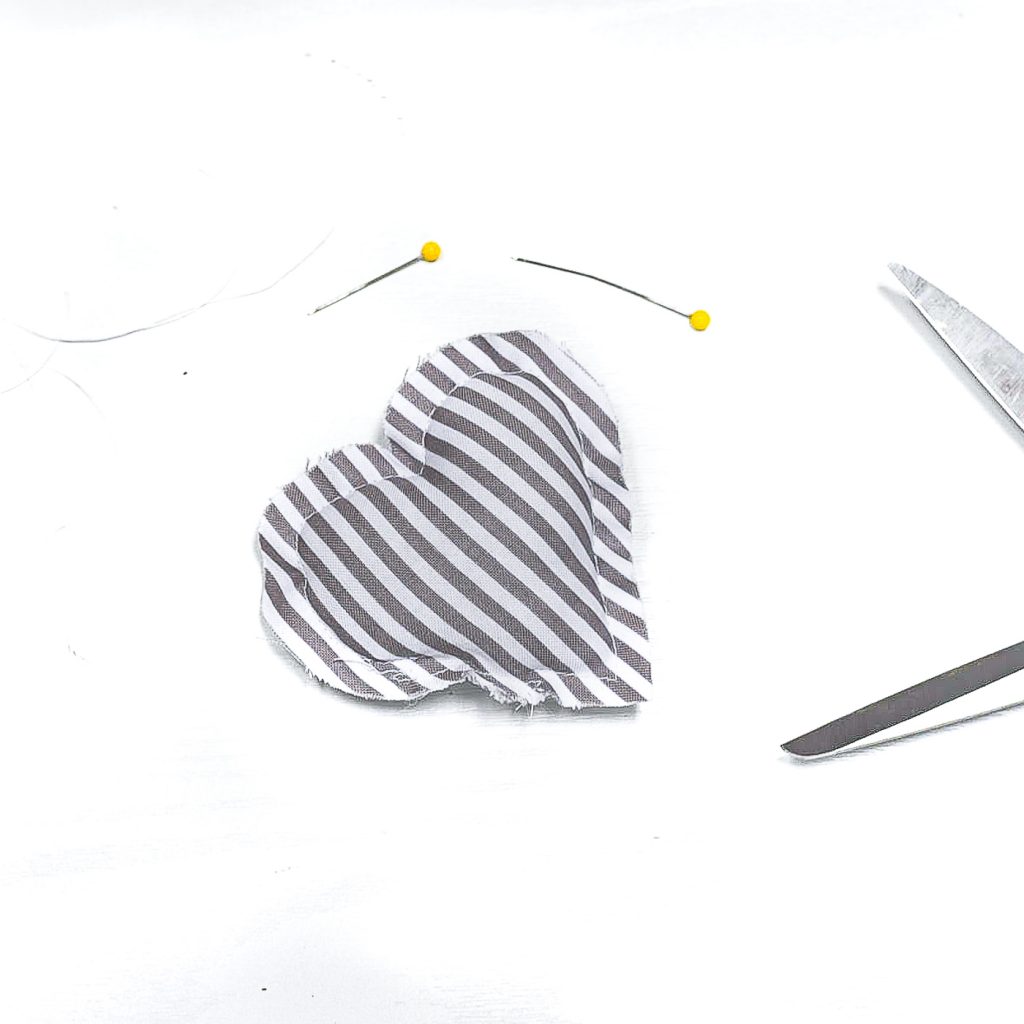 Sew opening closed.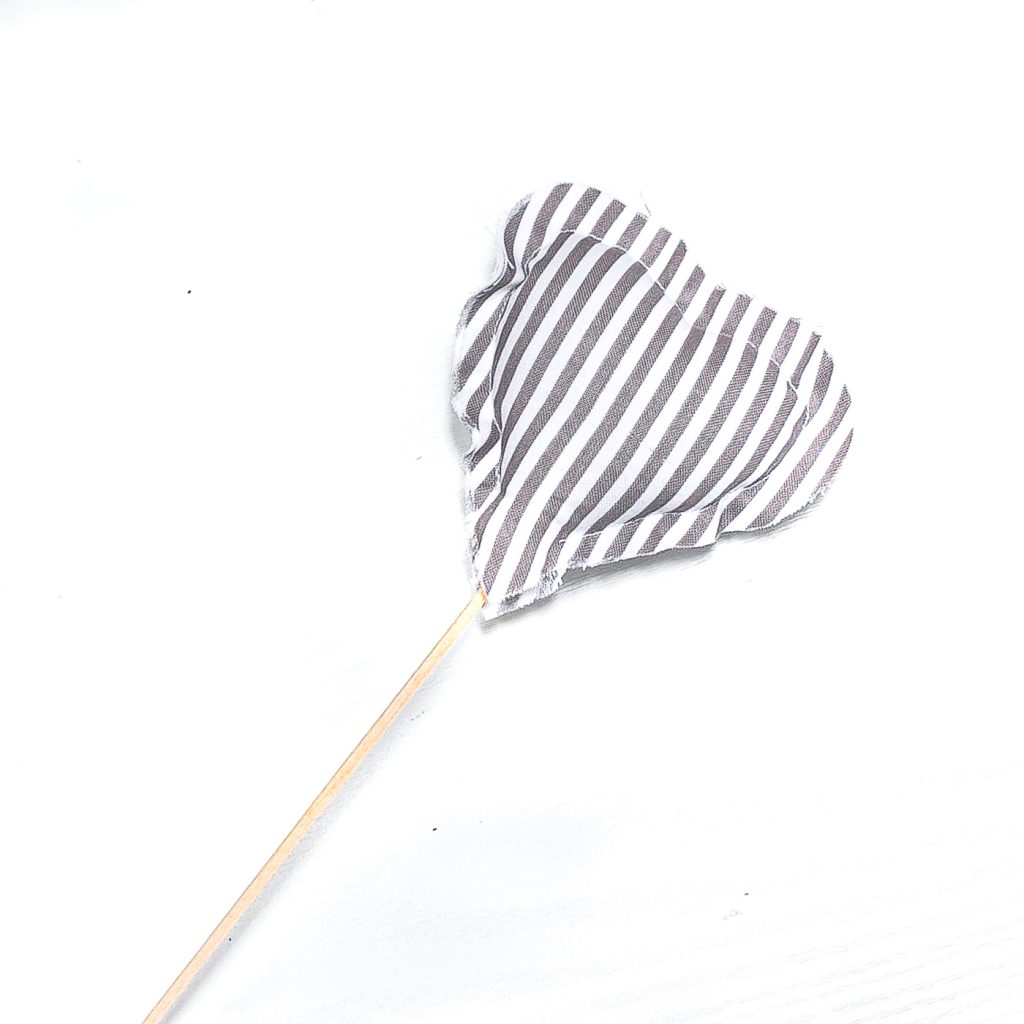 For hearts on sticks, you'll leave the opening at the bottom of the heart. Insert dowel into heart through batting.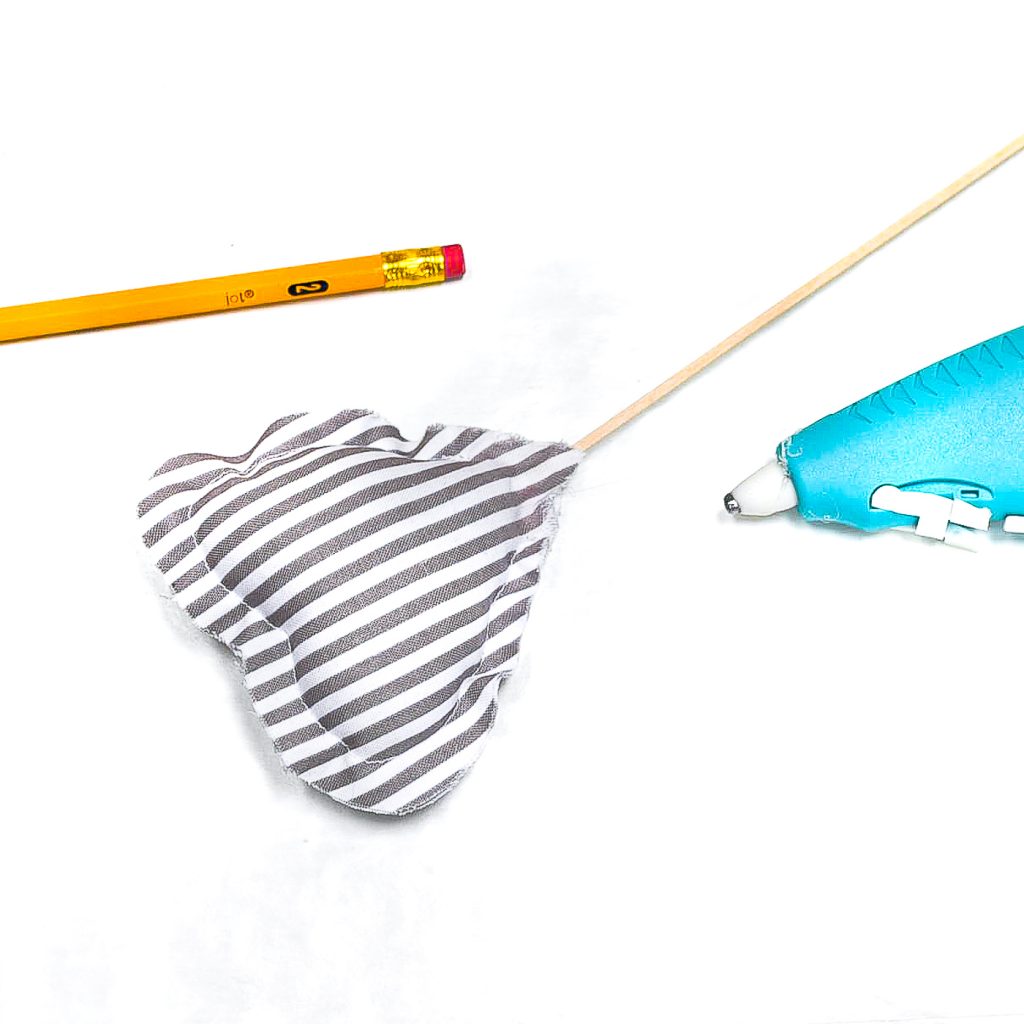 Use hot glue gun to close opening and secure heart to stick/dowel.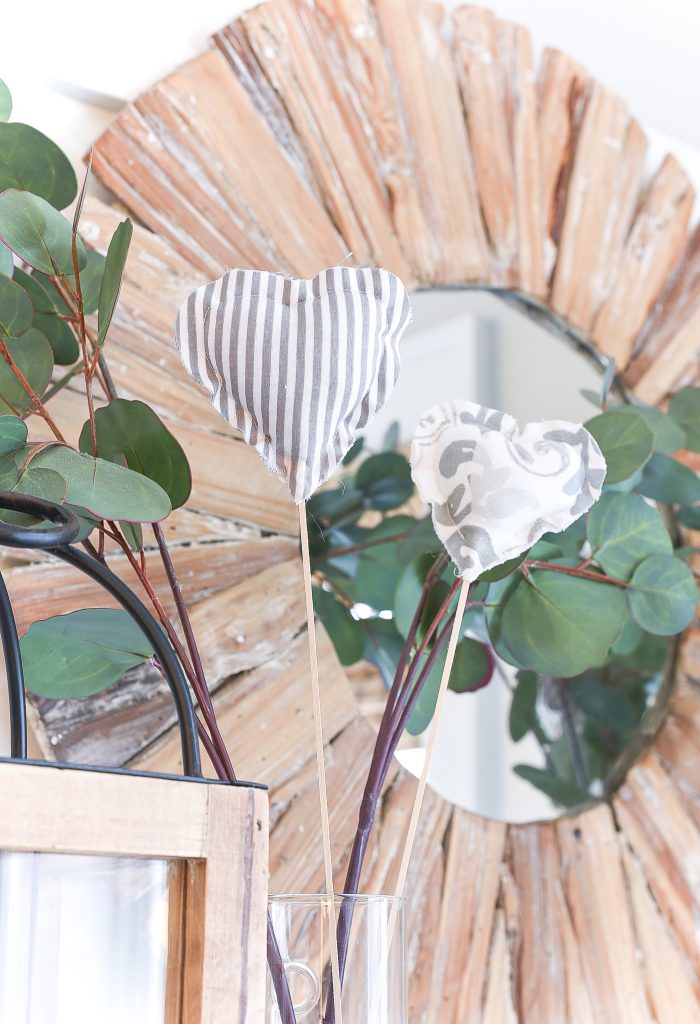 And you're done.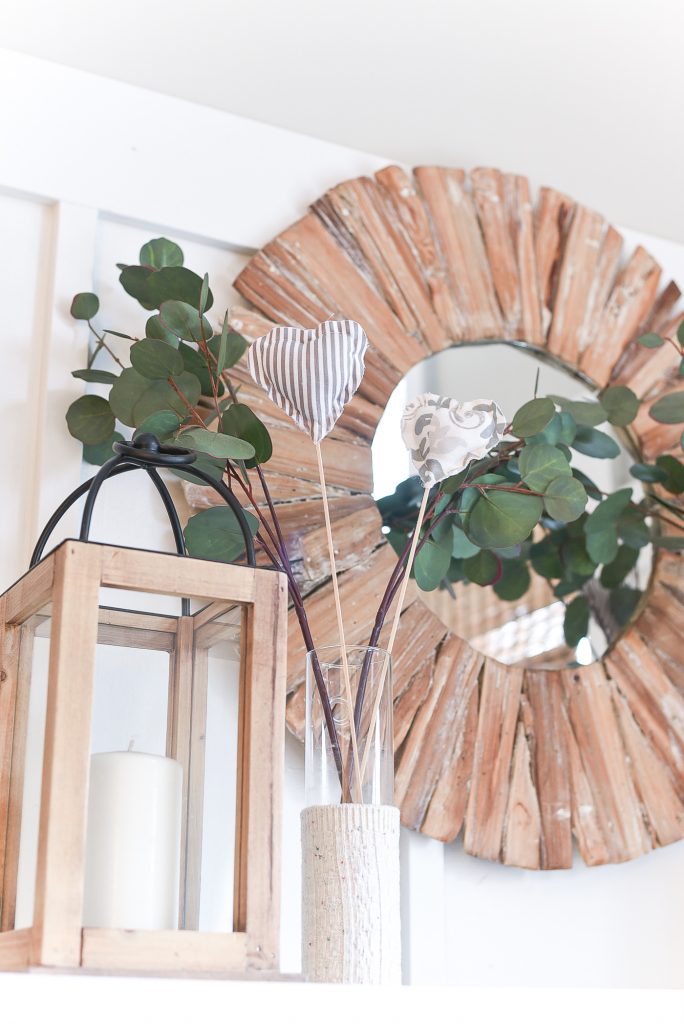 I don't know about you, but I think we may need to create a little hearts on sticks happy dance. 😉
Pin It!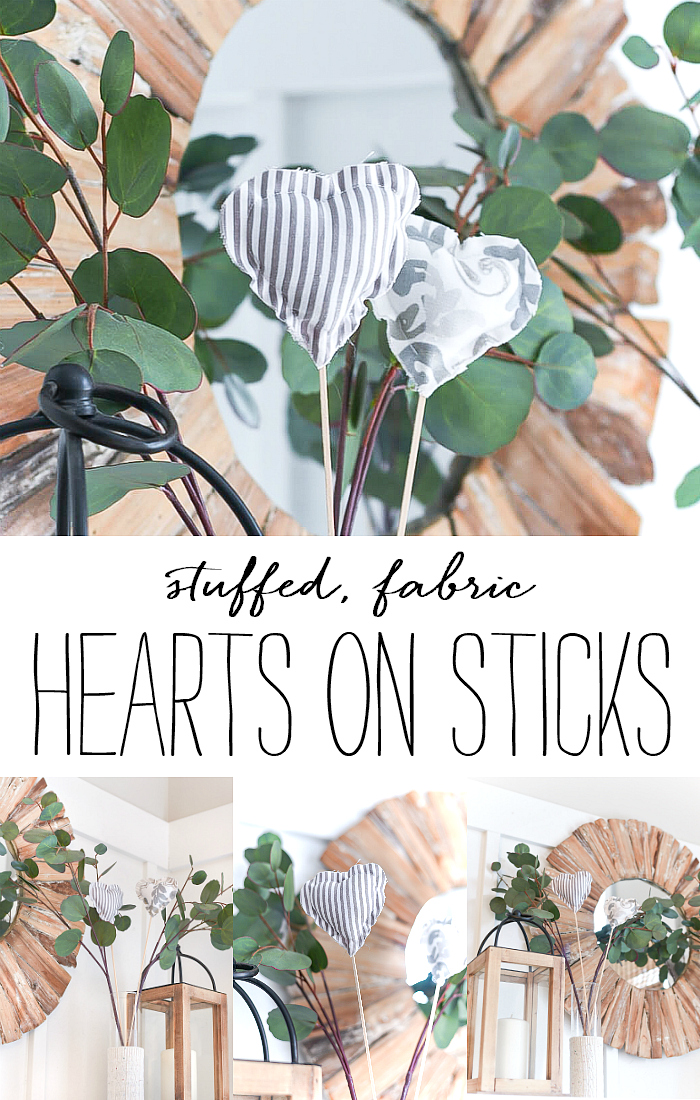 You Might Also Like: