Valentine's Day Wrapping Paper DIY – Easy Homemade Wrapping Paper Tutorial.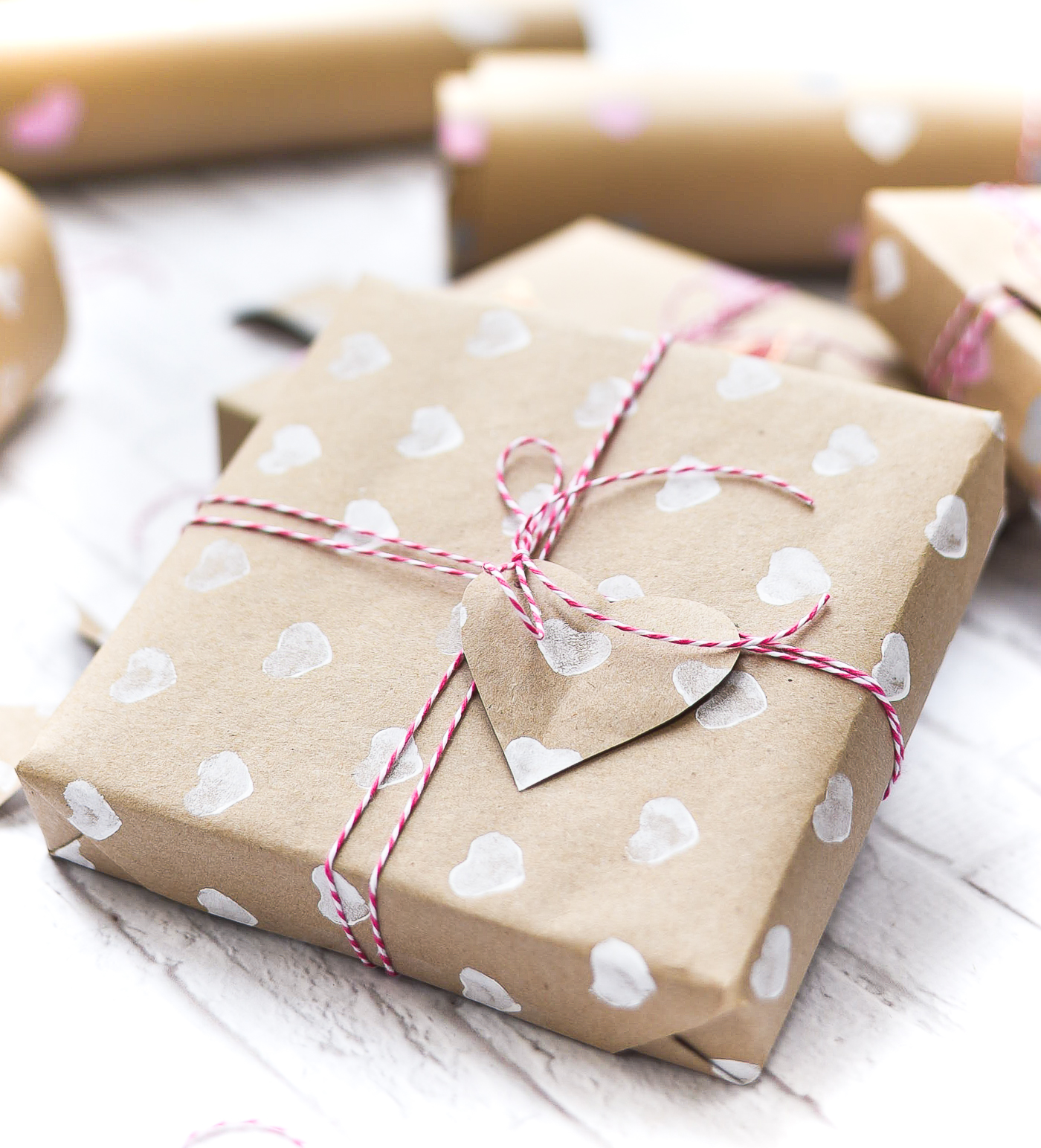 I like to wrap.
I know, I know. That sounds crazy.
And it's wrap with a "w." Not an "r" … 😉
But I really do enjoy it. And when I say it, I mean the whole process …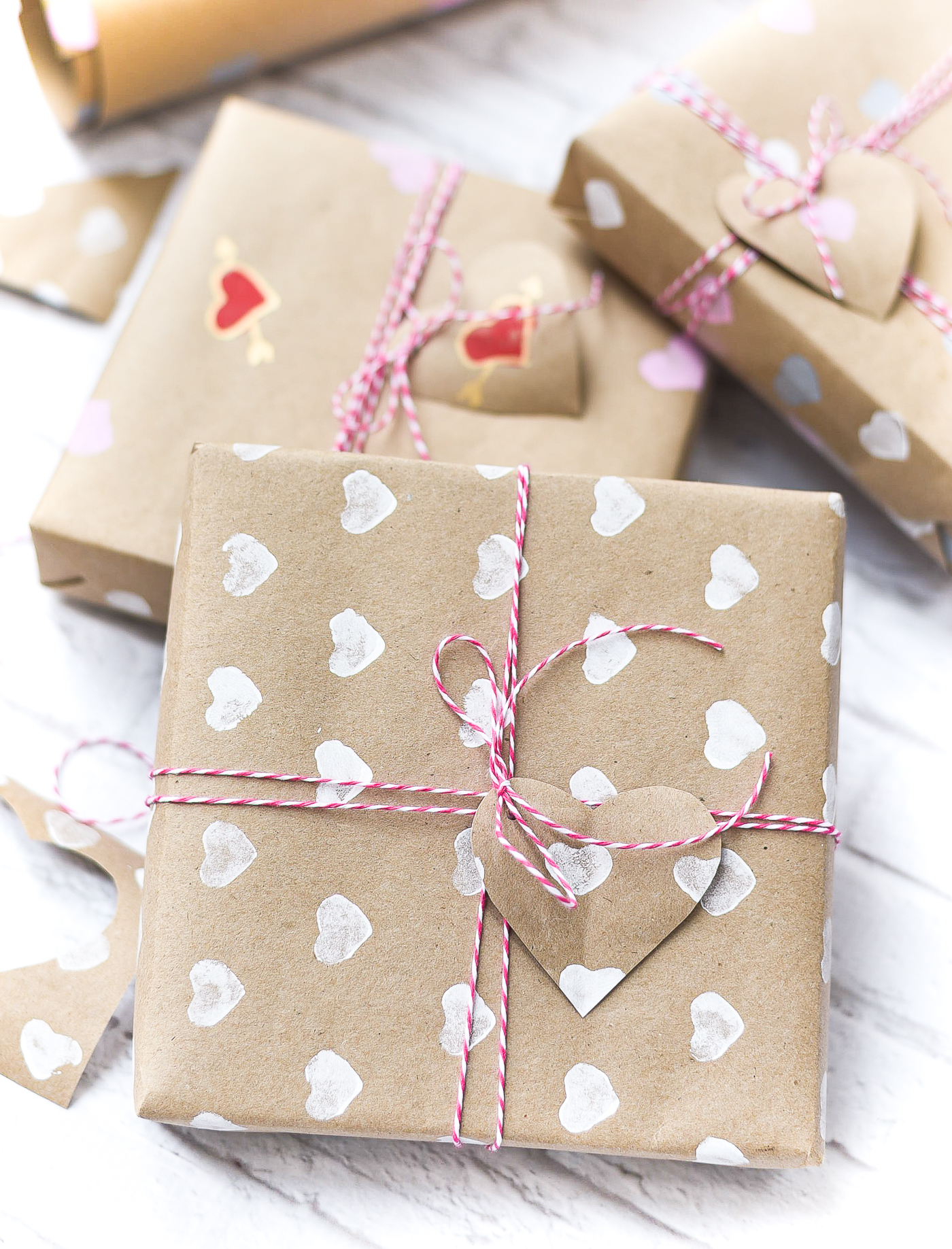 … the picking out the paper (or, in this case, the designing of the paper). The picking out of bows and ribbons and tags (or, in this case, improvising with baker's twine and a heart cookie cutter).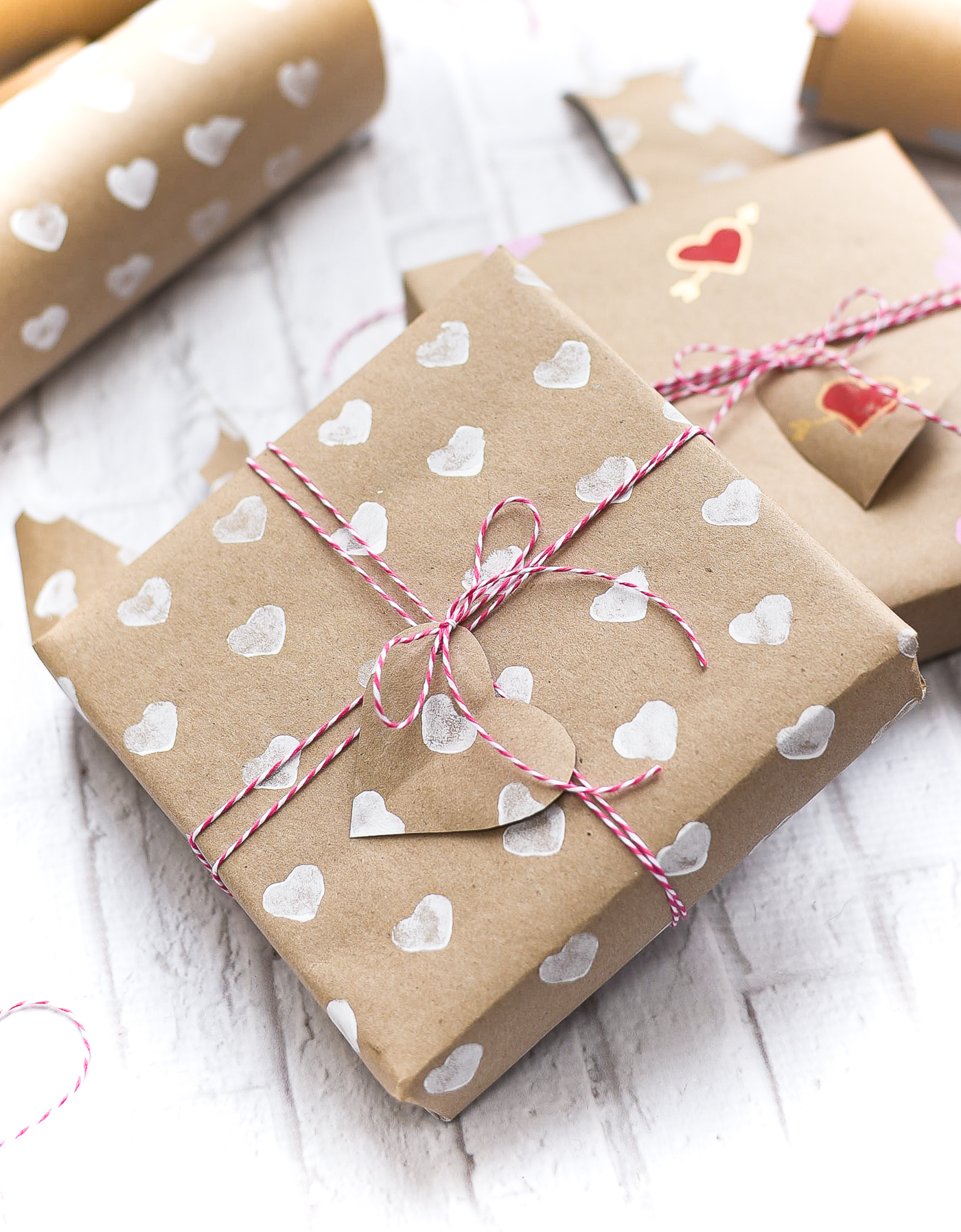 There was a time (long ago when we were still a two-income family) when the neighbor's children sold wrapping paper for a school fundraiser. And I would pour over that catalog.
For hours.
And I would place a big, fat, expensive order. Each and every year.
I may even have a few wrapping remnants from those big, fat, expensive orders somewhere in my basement! Ha!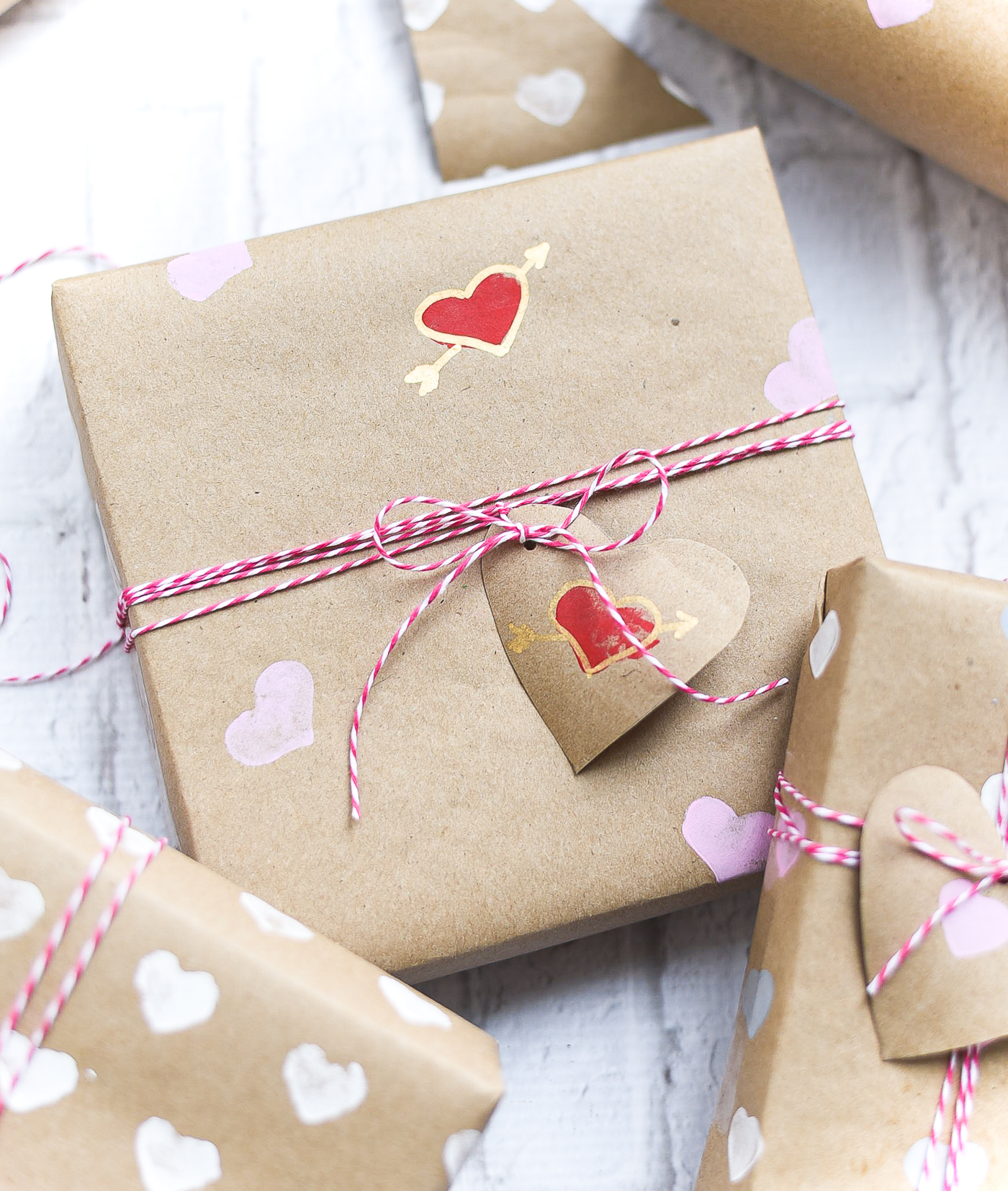 But now that we're a one(ish) family income I look for much more frugal ways to wrap and present my gifts. And using what I have (brown packing paper, heart stickers, baker's twine and acrylic paint) I decided to make my own for Valentine's Day …
How To Make Valentine's Day Wrapping Paper DIY
Materials*
Wine Cork
Matte Acrylic Paint (I used Red, White, Pink, Gray)
Baker's Twine (optional)
*some affiliate links included.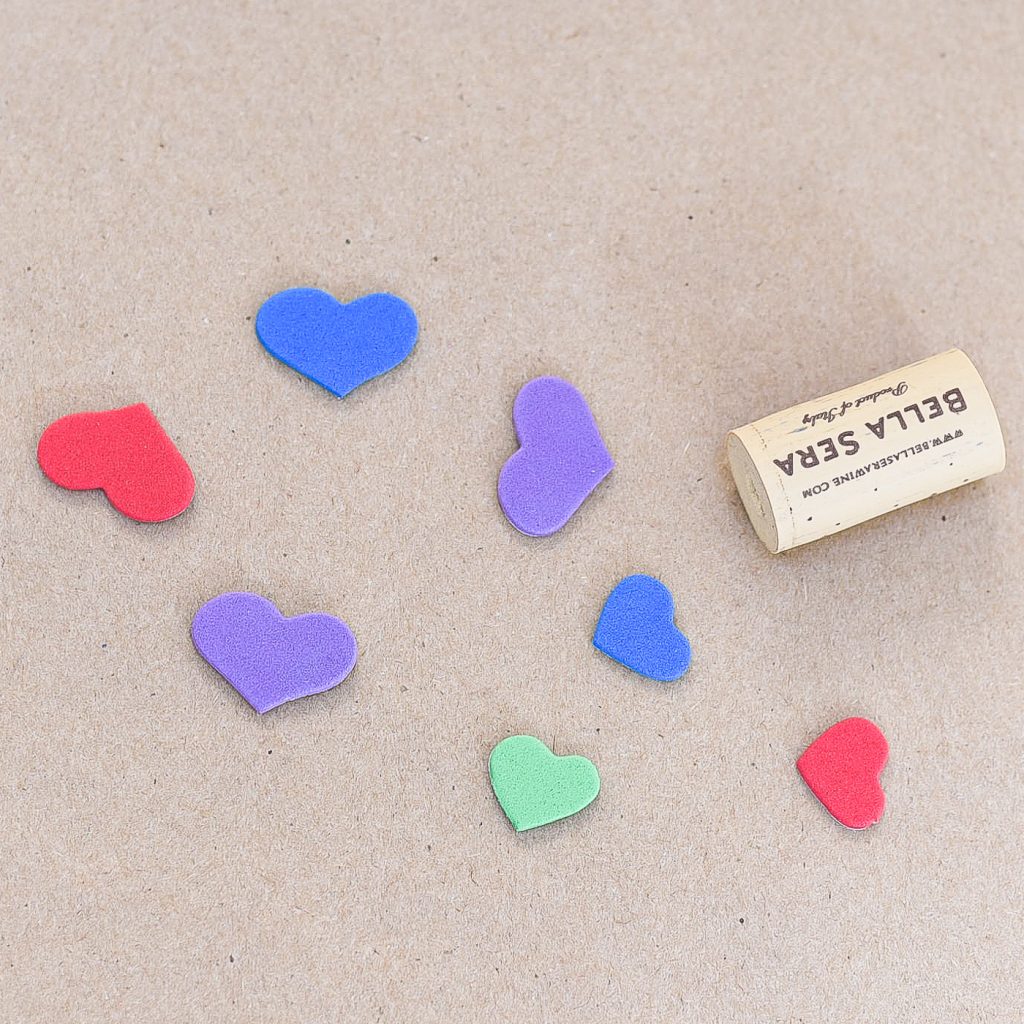 Start with brown packing paper, foam heart stickers and a wine cork.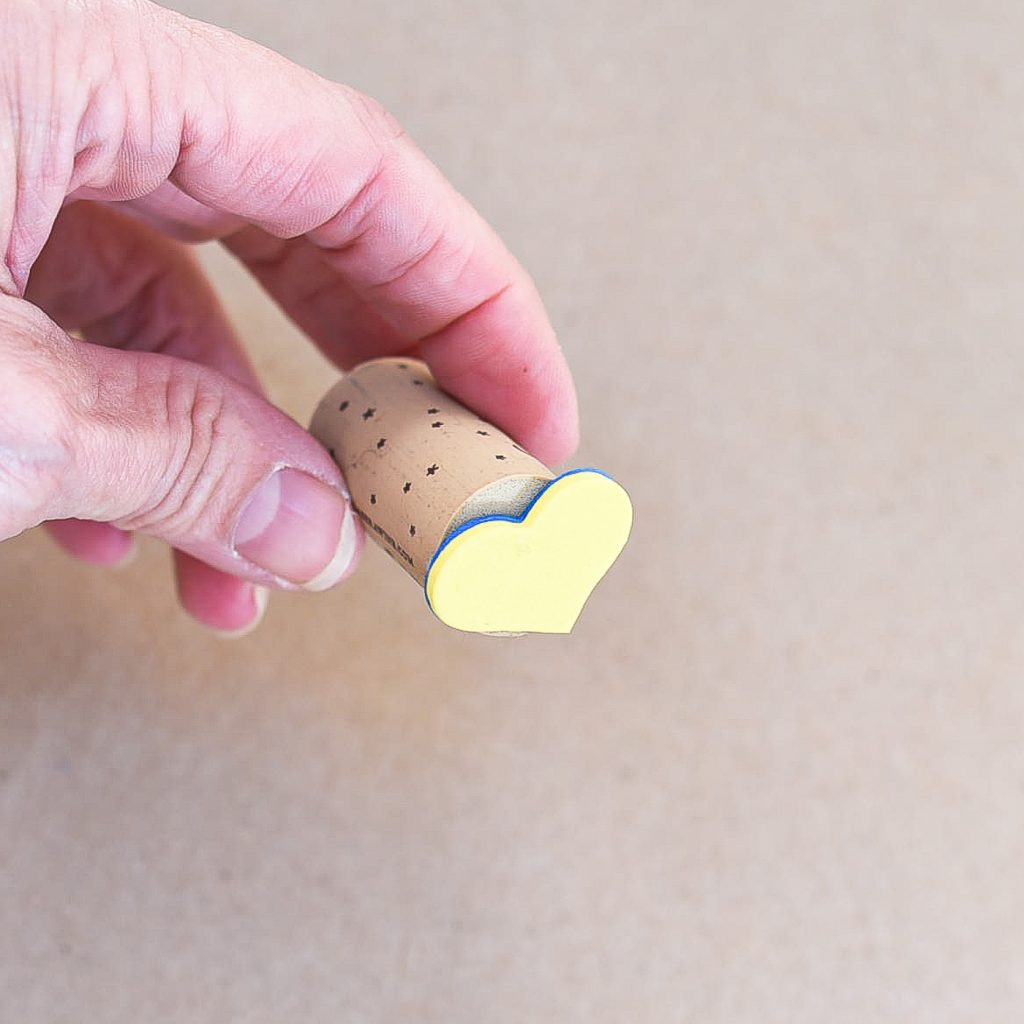 Make a heart stamp using two foam hearts and wine cork.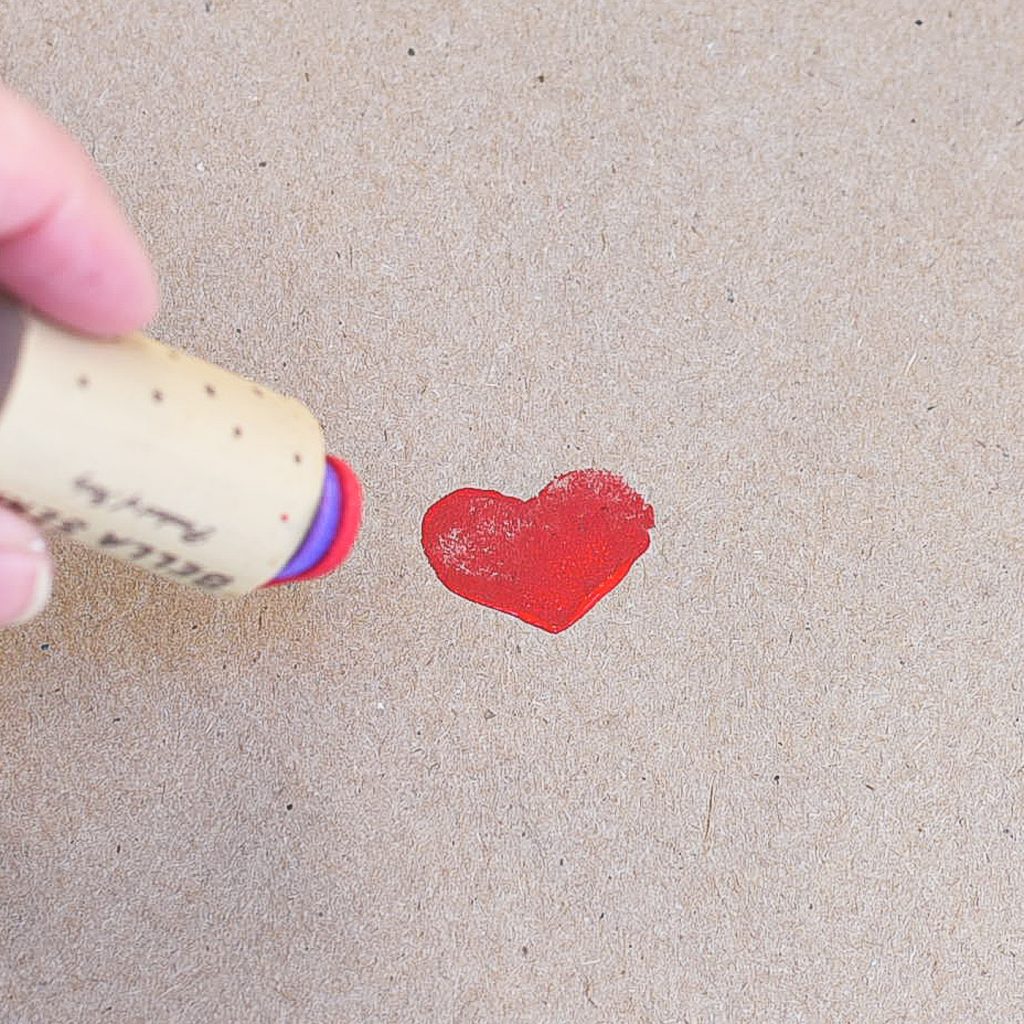 Dip homemade stamp in paint. Dab/stamp off excess. Apply to brown packing paper.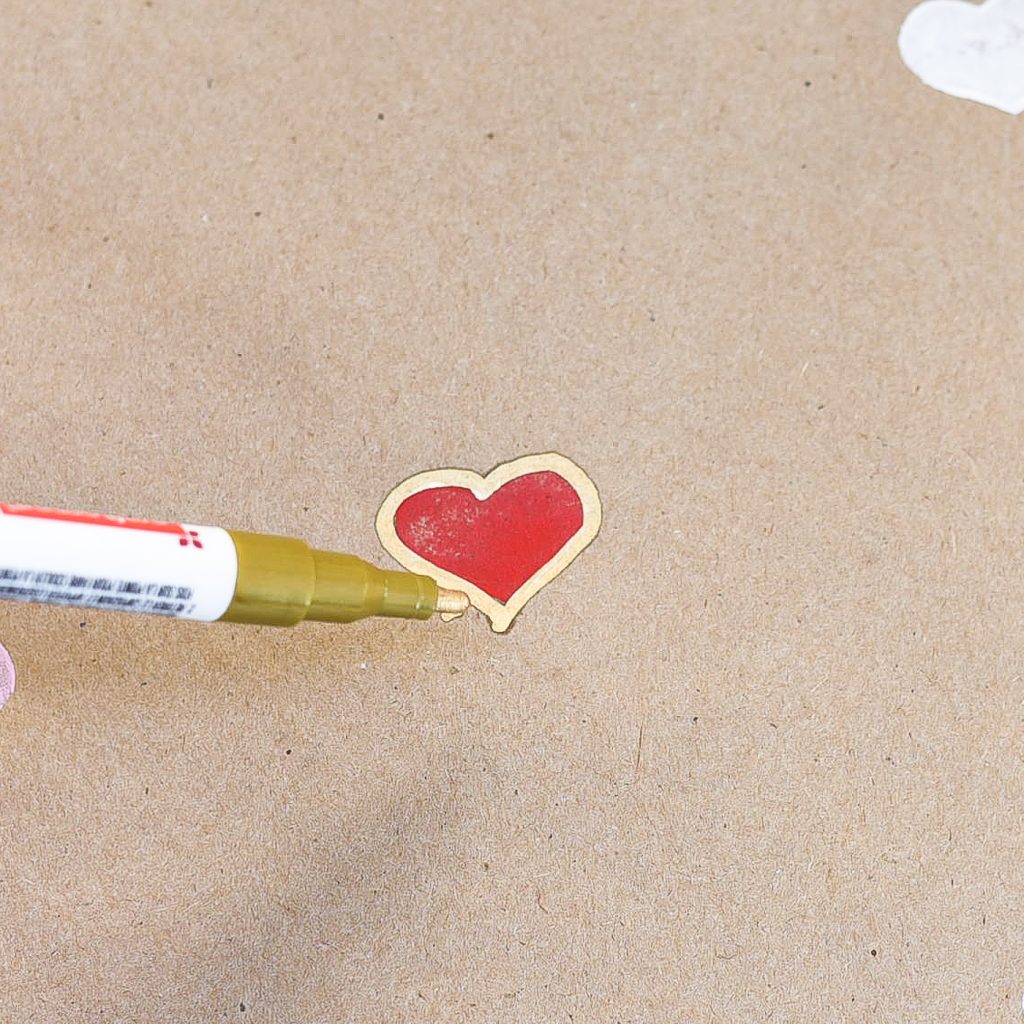 Outline some hearts with gold paint pen.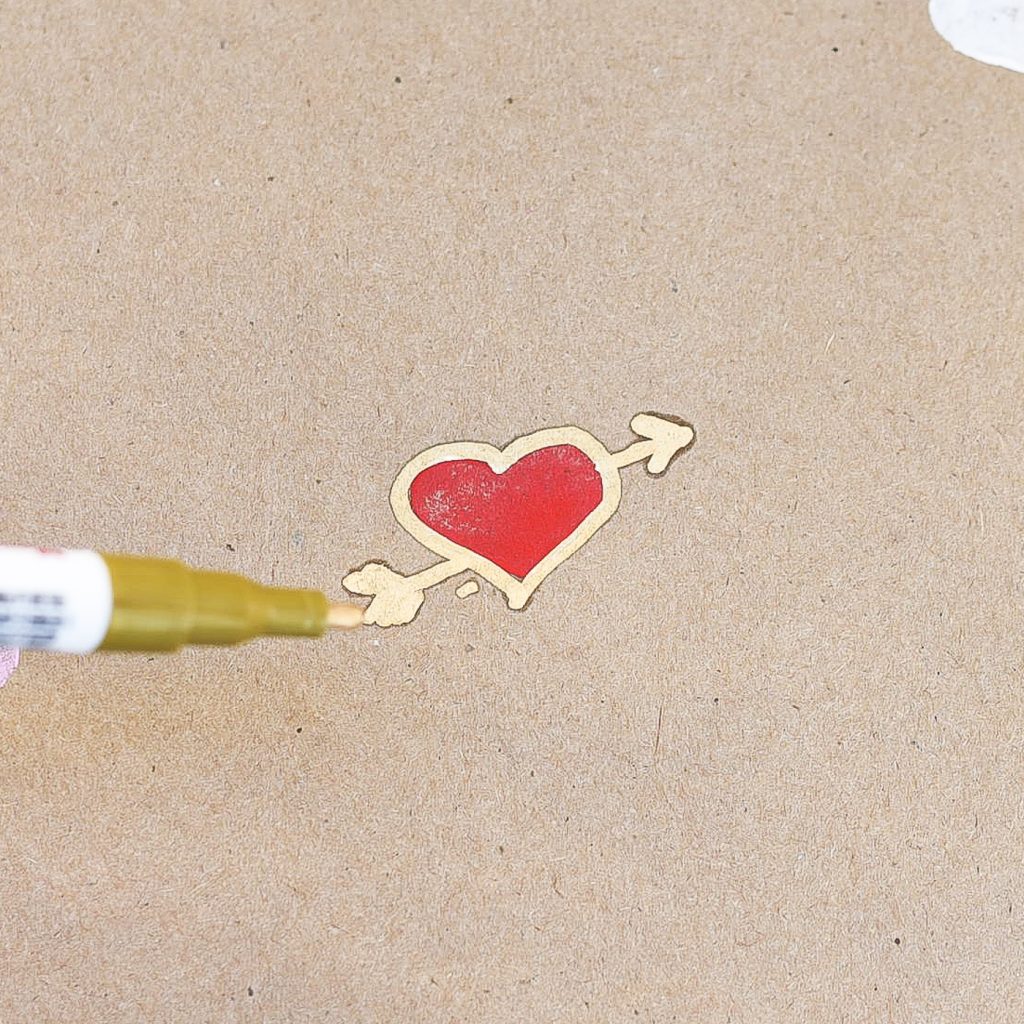 Add an arrow.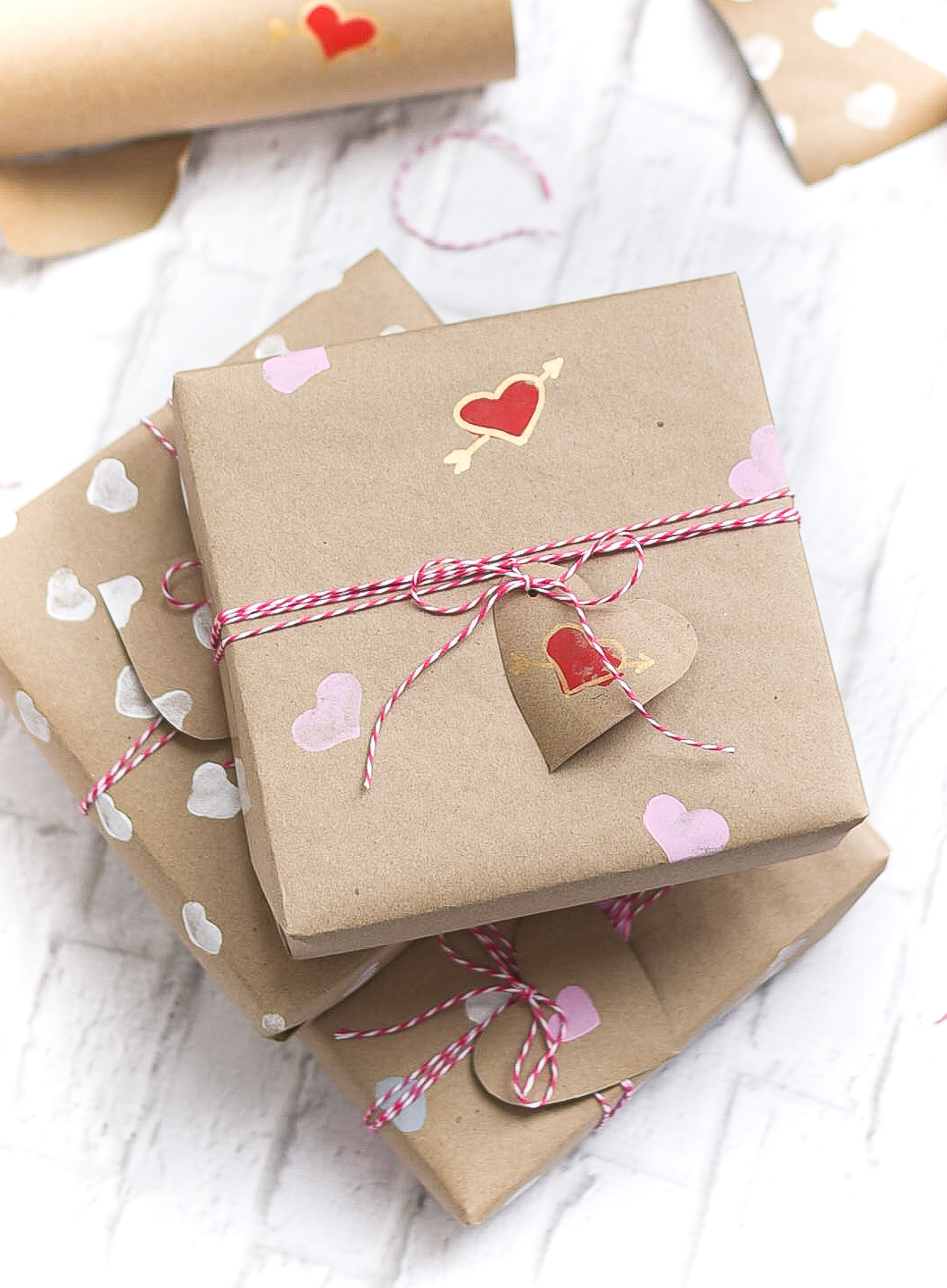 Use a heart cookie cutter to outline a piece of your homemade wrap. Cut out heart, punch hole and use as gift tag.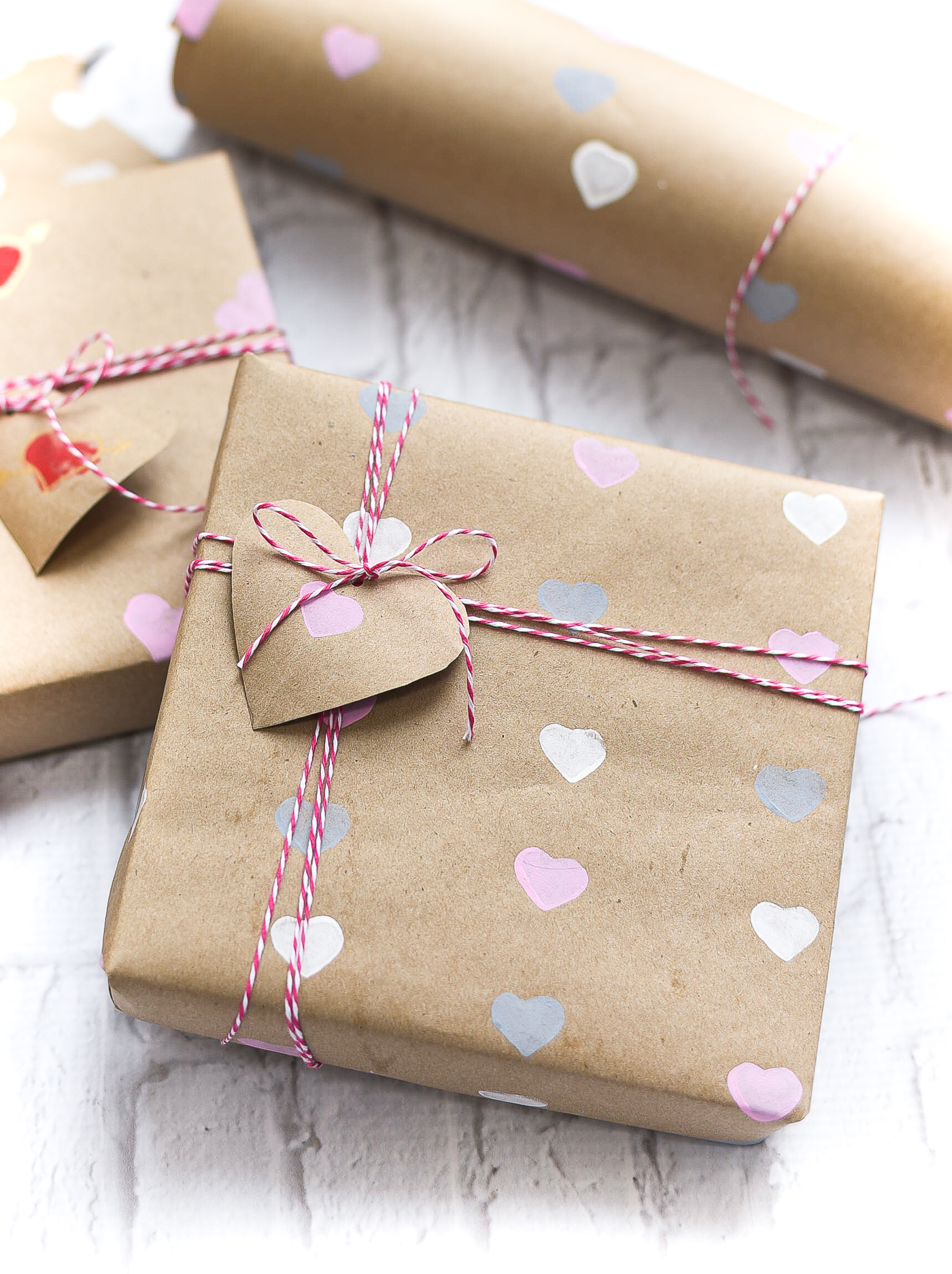 Wrap with baker's twine or ribbon. You're choice!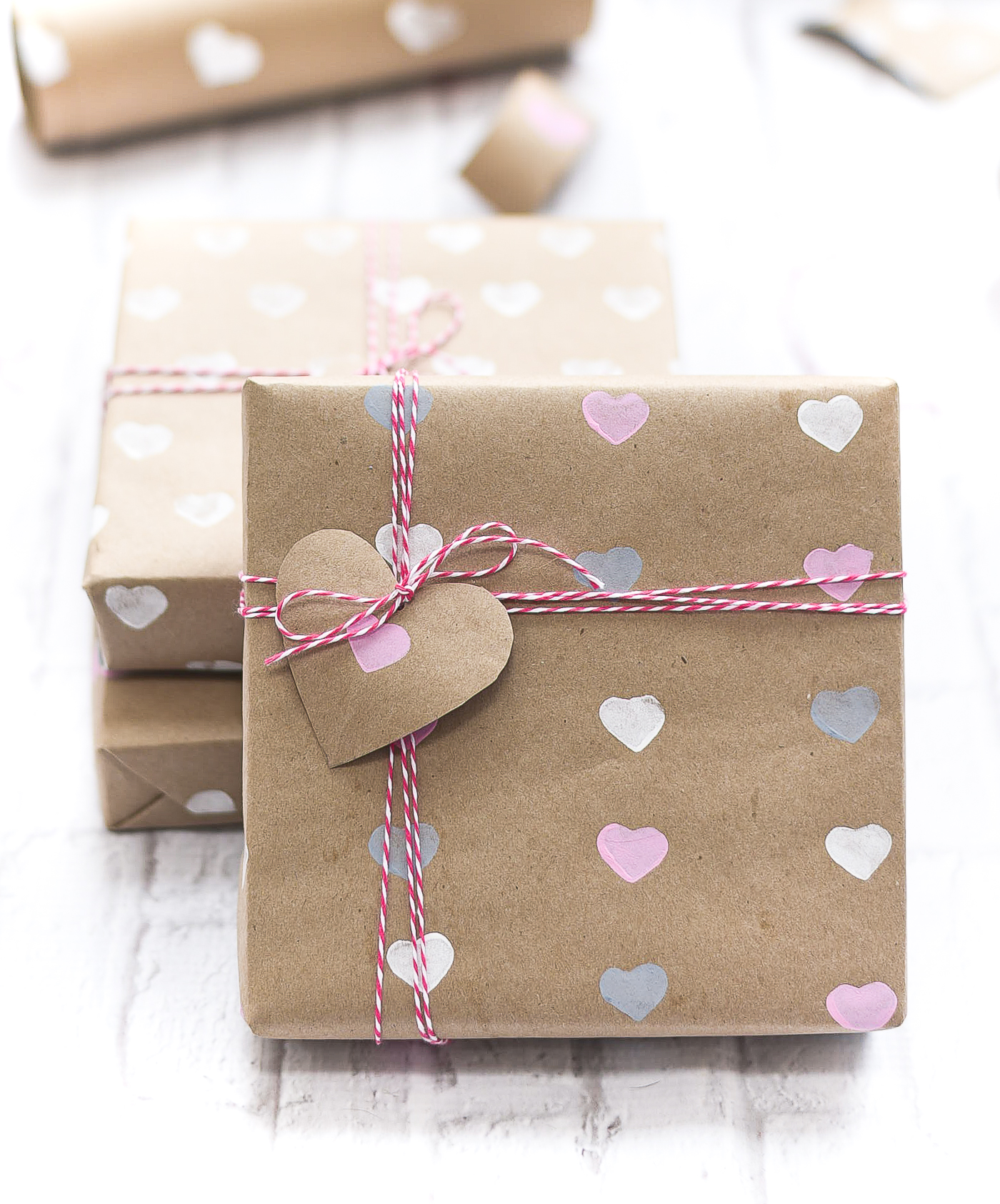 And that, my friends, is what you would call a wrap! 🙂
Wasn't that fun?
Have I turned you into a wrapping — and wrapping paper — fan like me?
Pin It!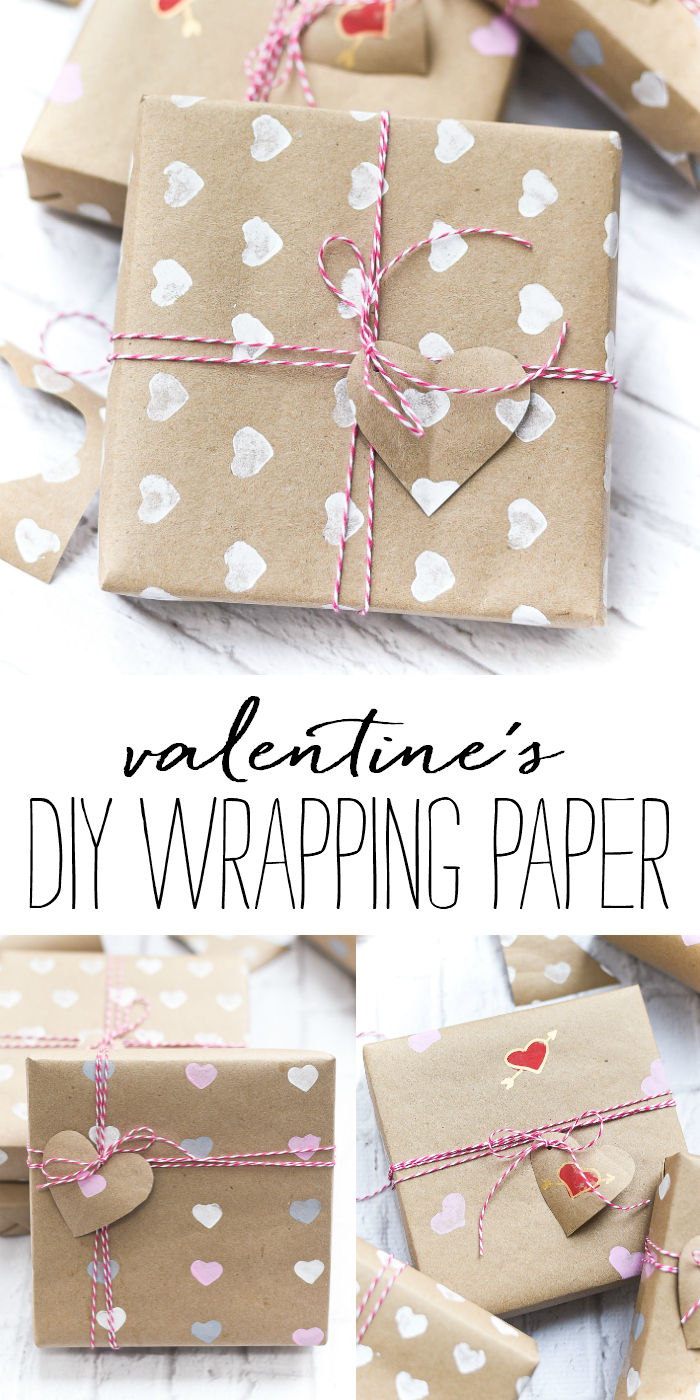 You Might Also Like: