Welcome to my Fall Home Tour!
I have to be honest, there would be no Fall Home Tour without Marty of A Stroll Thru Life. She's been plotting and planning and organizing since well before allergy season even started. So, first and foremost, I'd like to extend a heartfelt thanks.
Thank you Marty!
If you've found yourself here from Making Home Base, welcome! I just love everything about Chelsea's home, don't you? Especially in it's "real" home tour state (click here). She's much braver than I to share unmade beds and pillows and toys strewn about the floor. And yet, it still looks so inviting!
And with that, why not grab a cup of tea. Or coffee. Or the beverage of your choice and join me as I share my living room and dining room all dressed up for fall …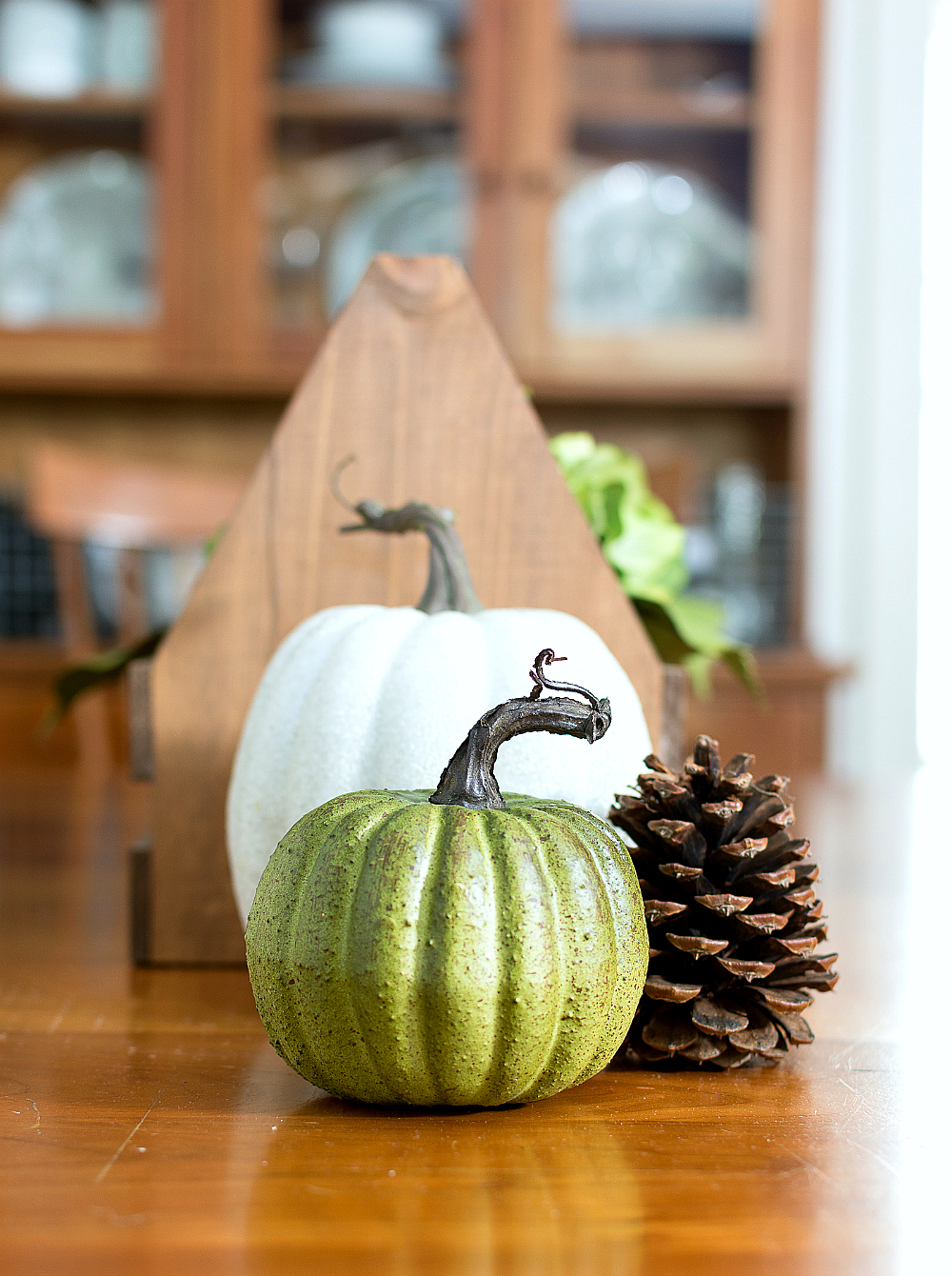 When working on a blog post, I typically start composing the words long before any pictures are taken. Ideas and thoughts and themes pop into my head during the preparation stage. While shopping. Or driving. Or in the shower.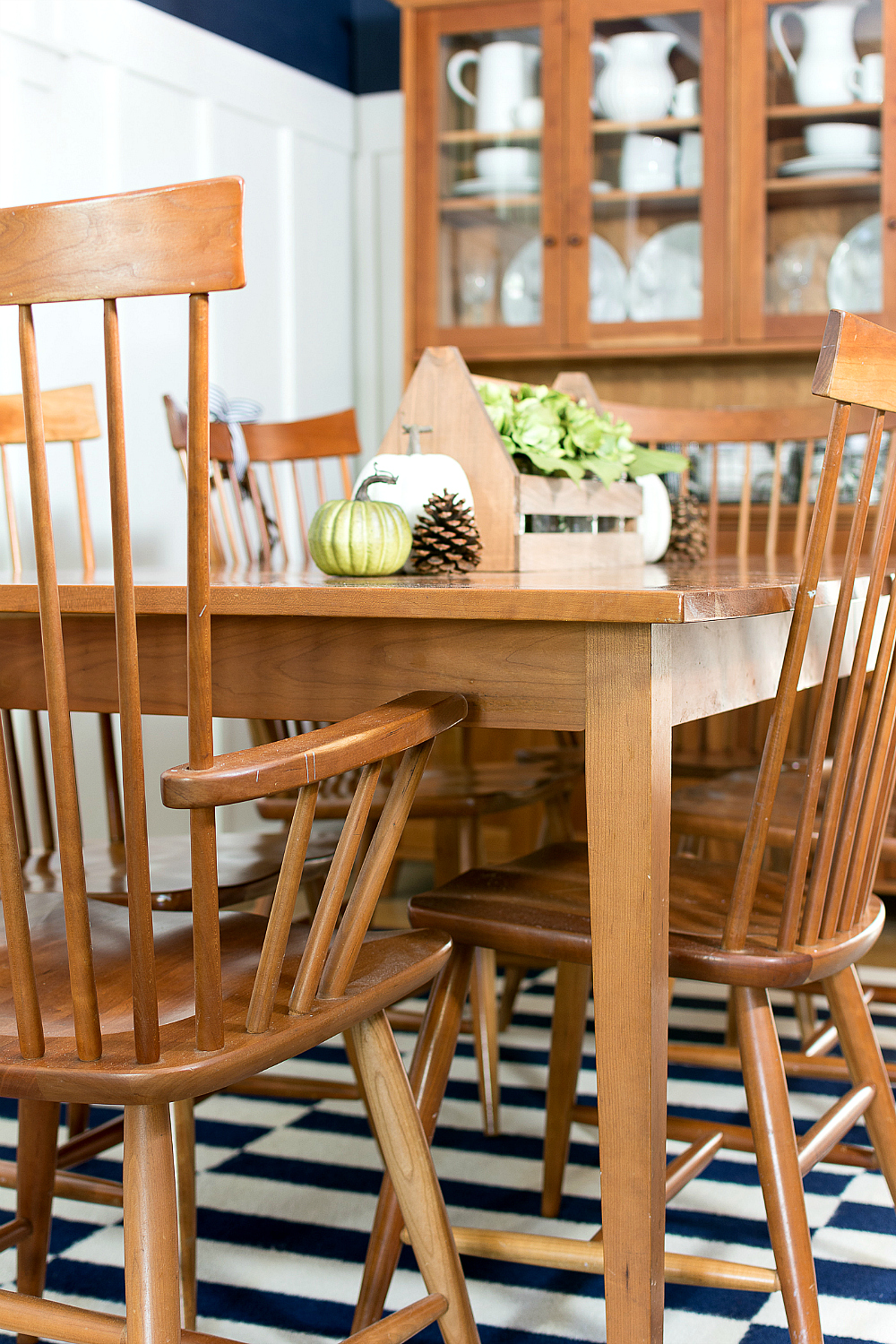 Then there are the times when the words elude me until I'm fully immersed in the decorating stage …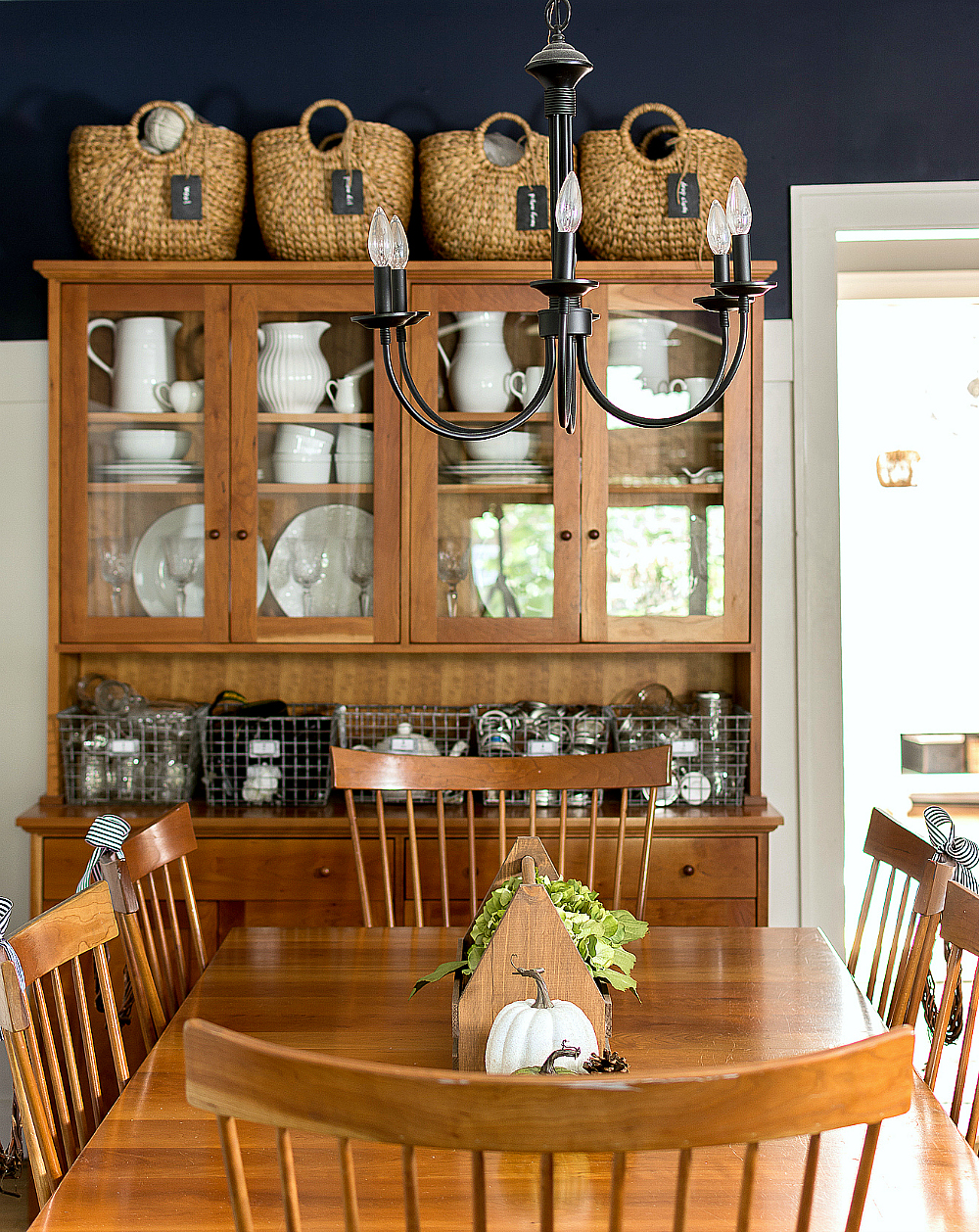 … as I'm placing a faux pumpkin on a table …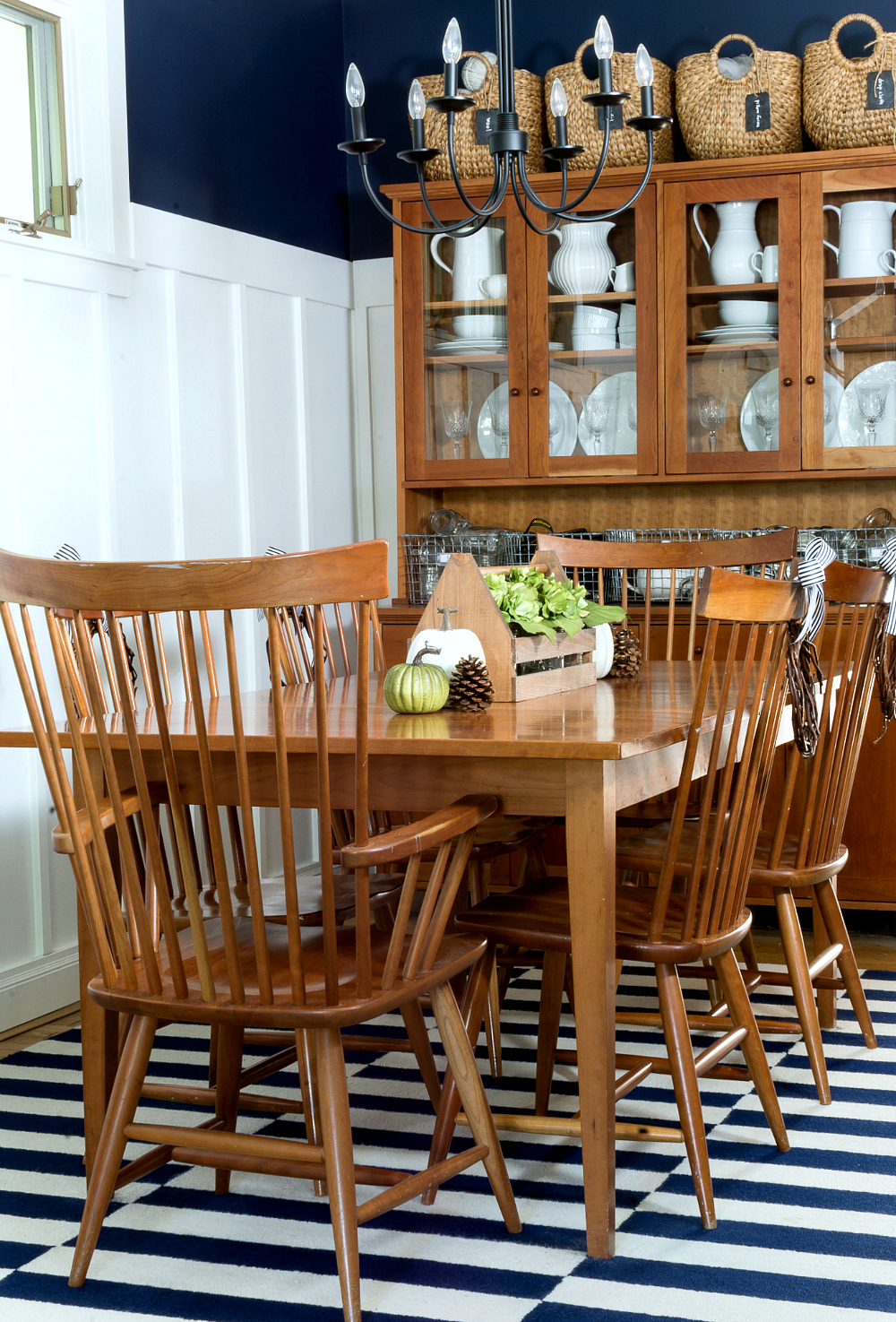 … or tying up wreaths to chairs and mirrors with navy and white ribbon.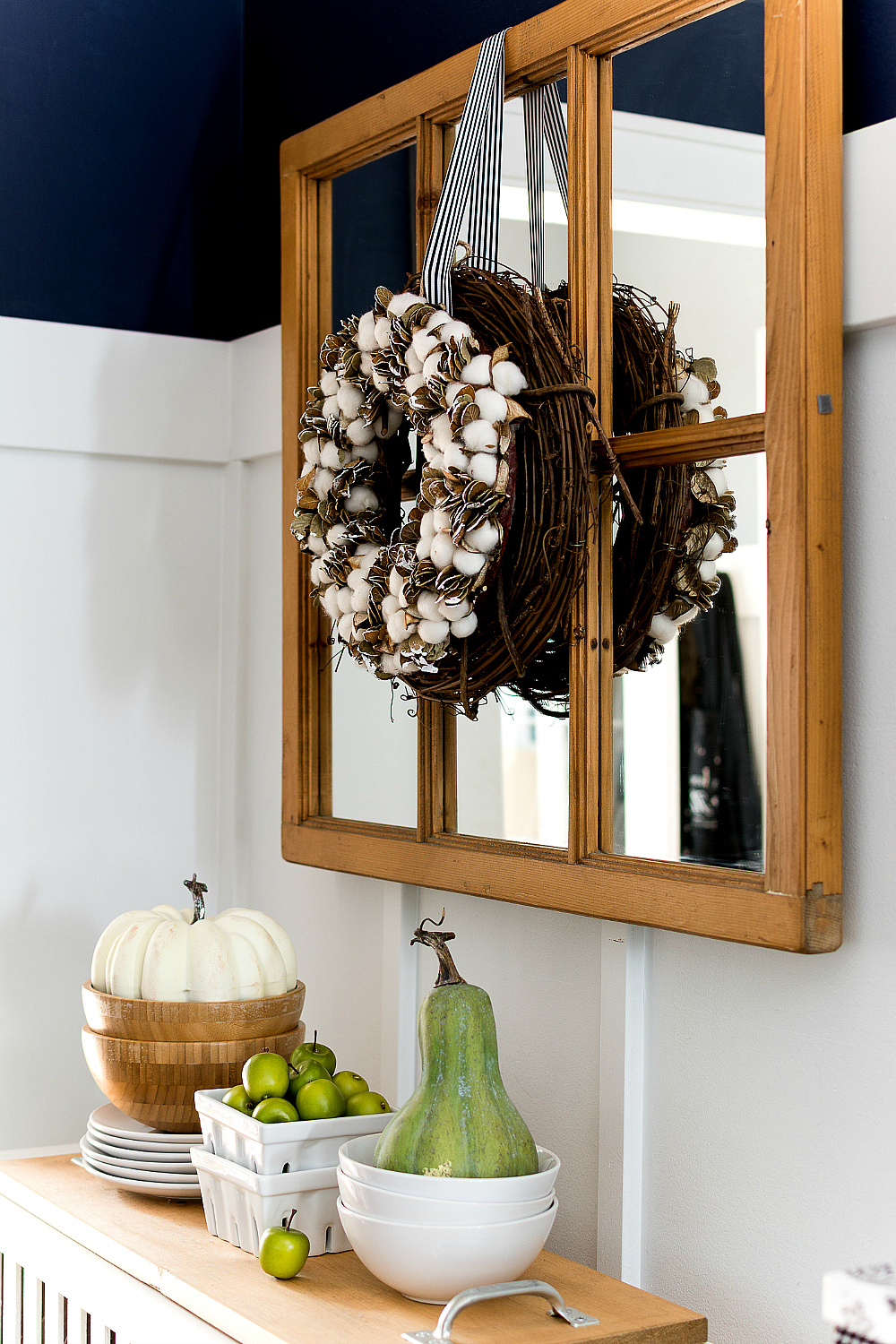 Today's post process, though, is a little different.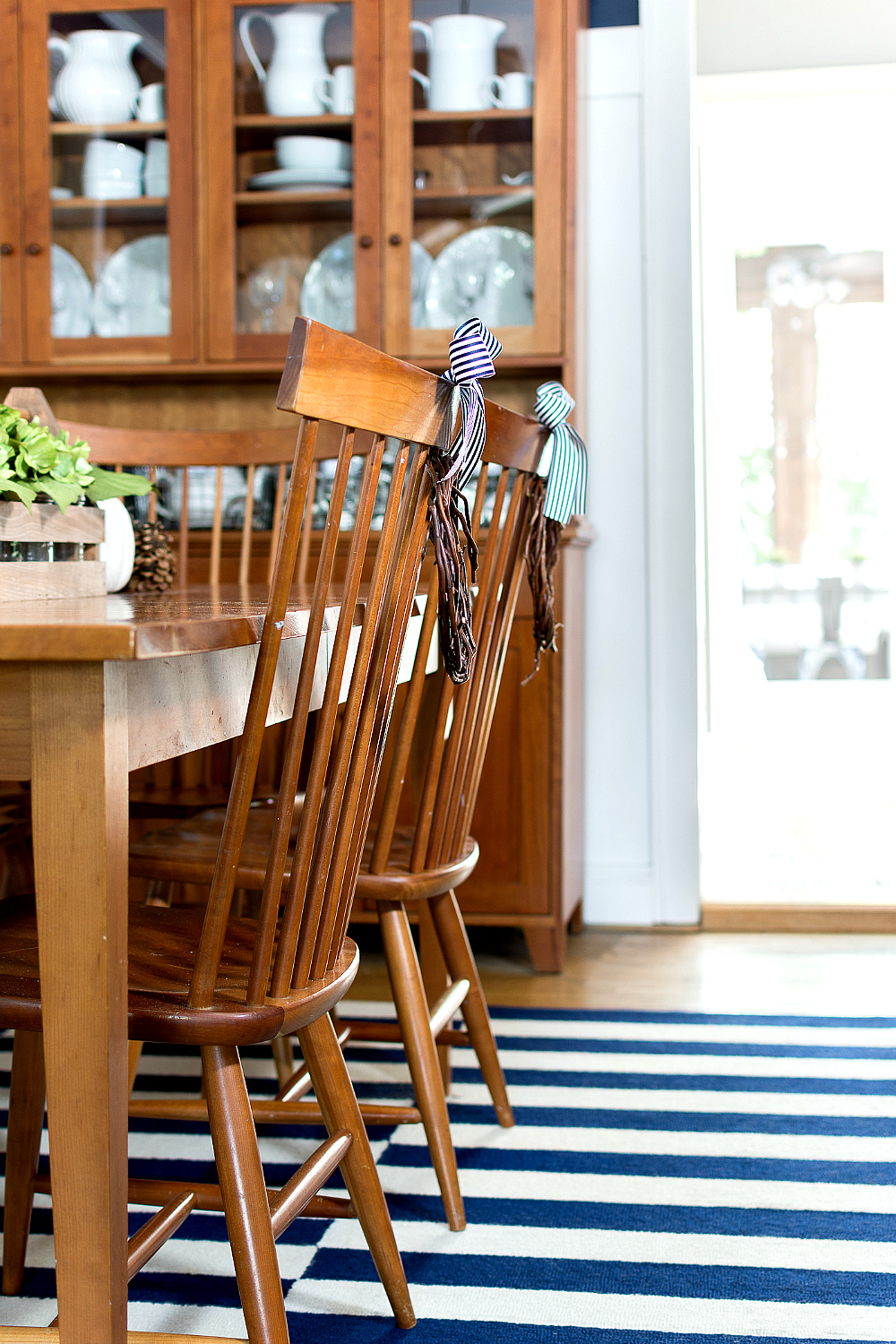 You see, I changed directions mid-way through. Not because I had no words. Quite the contrary. I had an idea all fleshed out and words and sentences jotted down on scraps of paper all ready to jog my memory when I would finally sit down at the keyboard.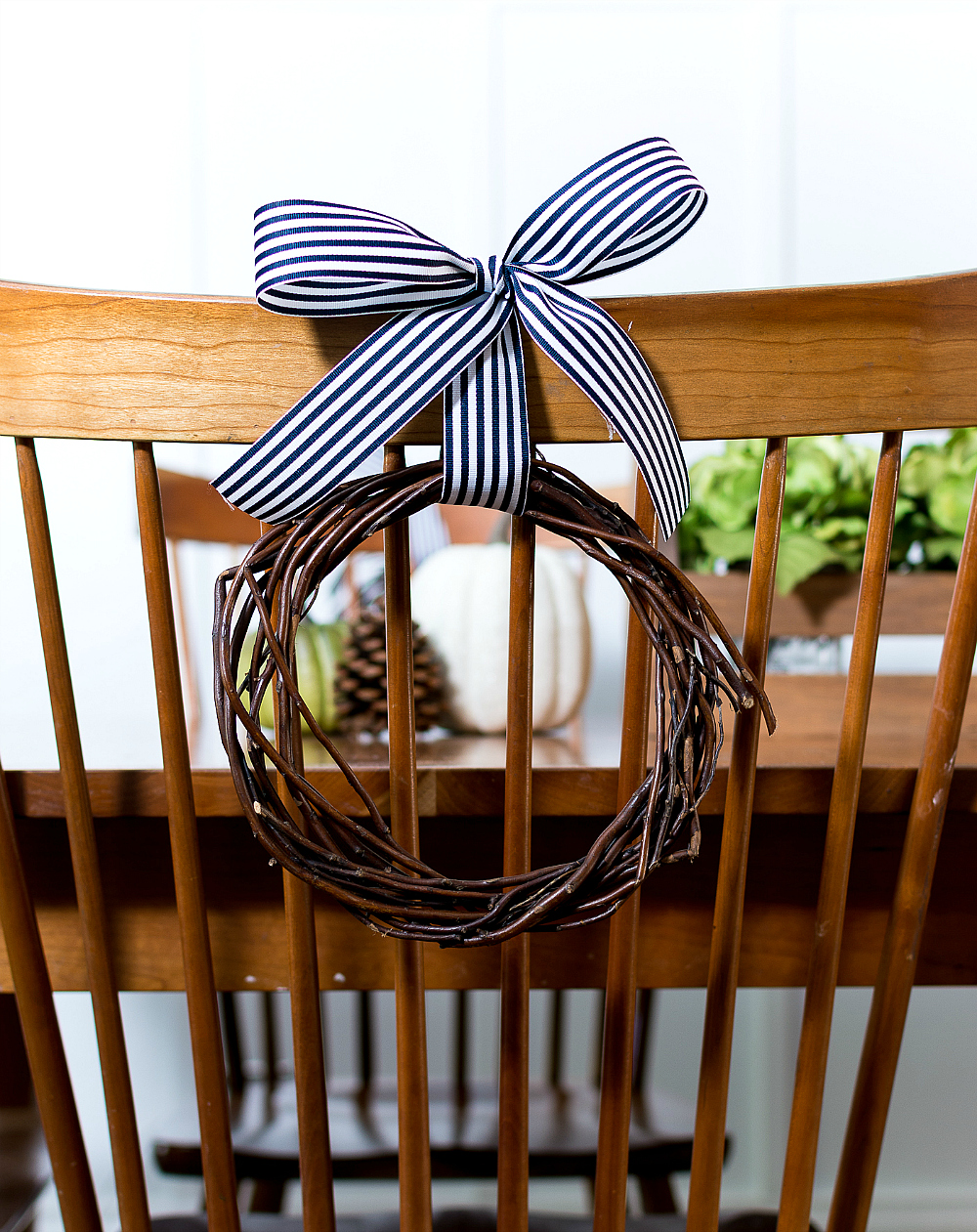 The theme was something nonsensical. Light. A bit silly …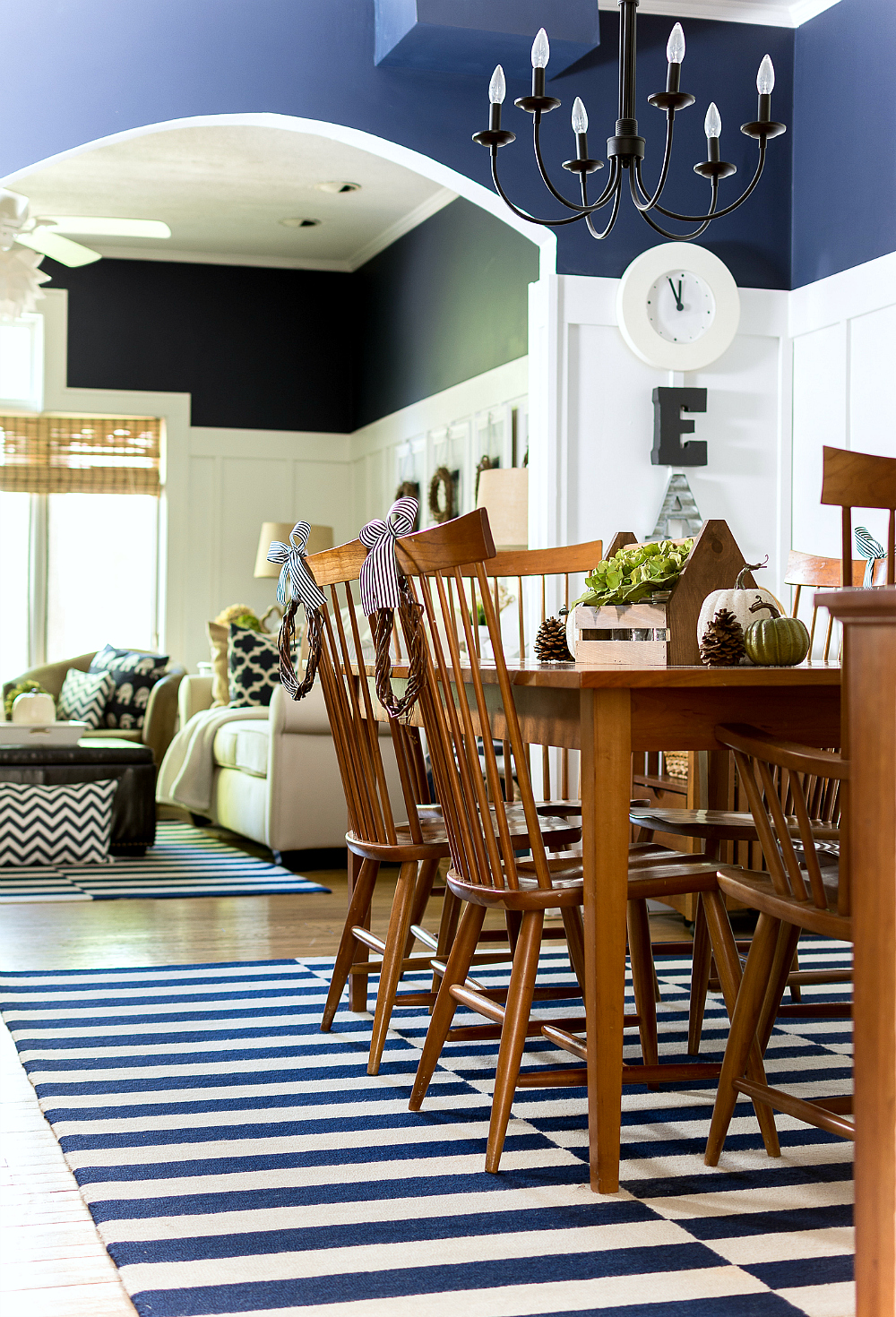 … but then, last weekend, something not at all silly happened. One of us — a friend and a loyal blog reader — lost her battle with cancer.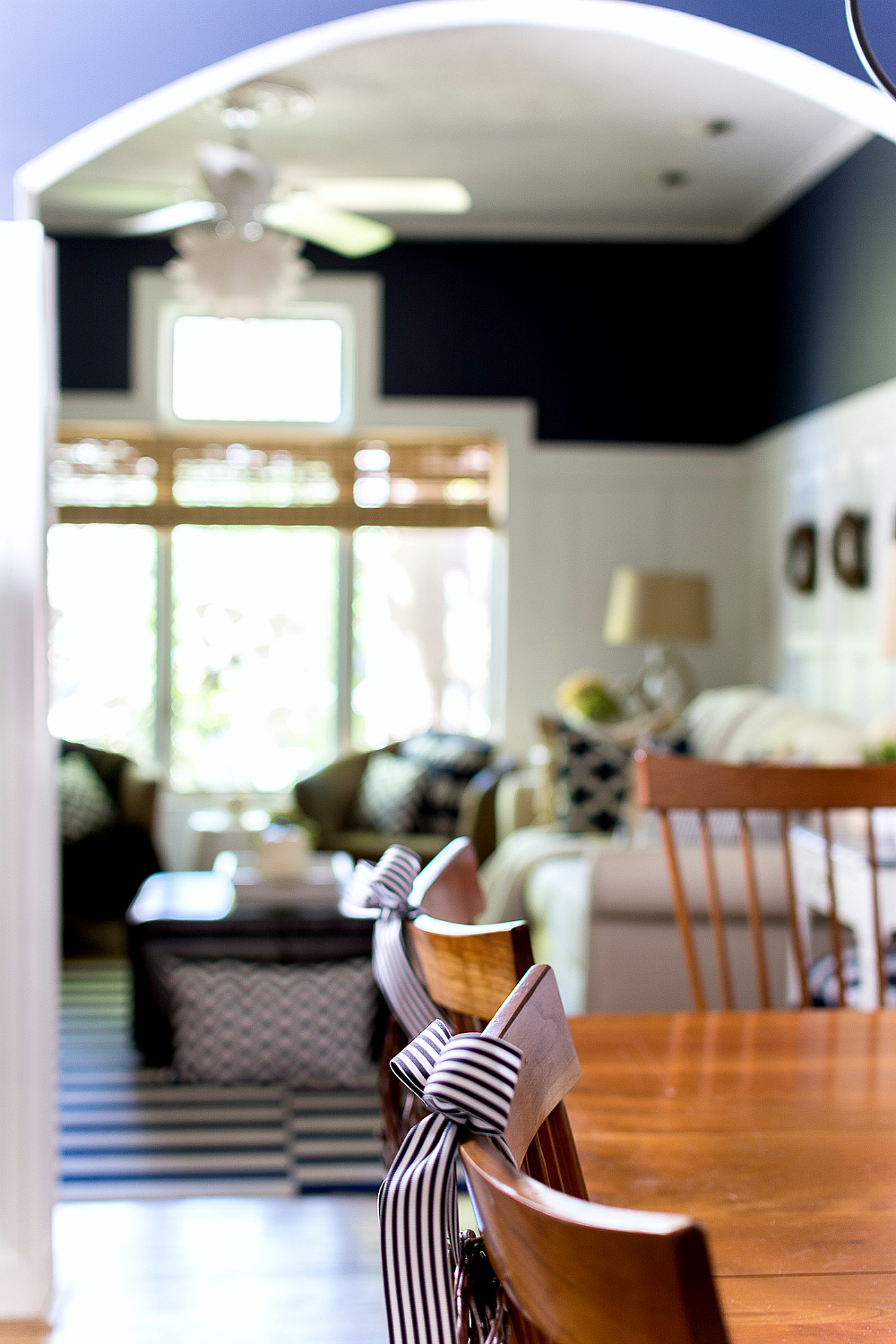 But she was no ordinary blog reader. She was a friend. A member of my extended family. A beautiful and funny woman who I'm honored to have gotten to know over the past ten years at holiday dinners and family gatherings and backyard barbecues …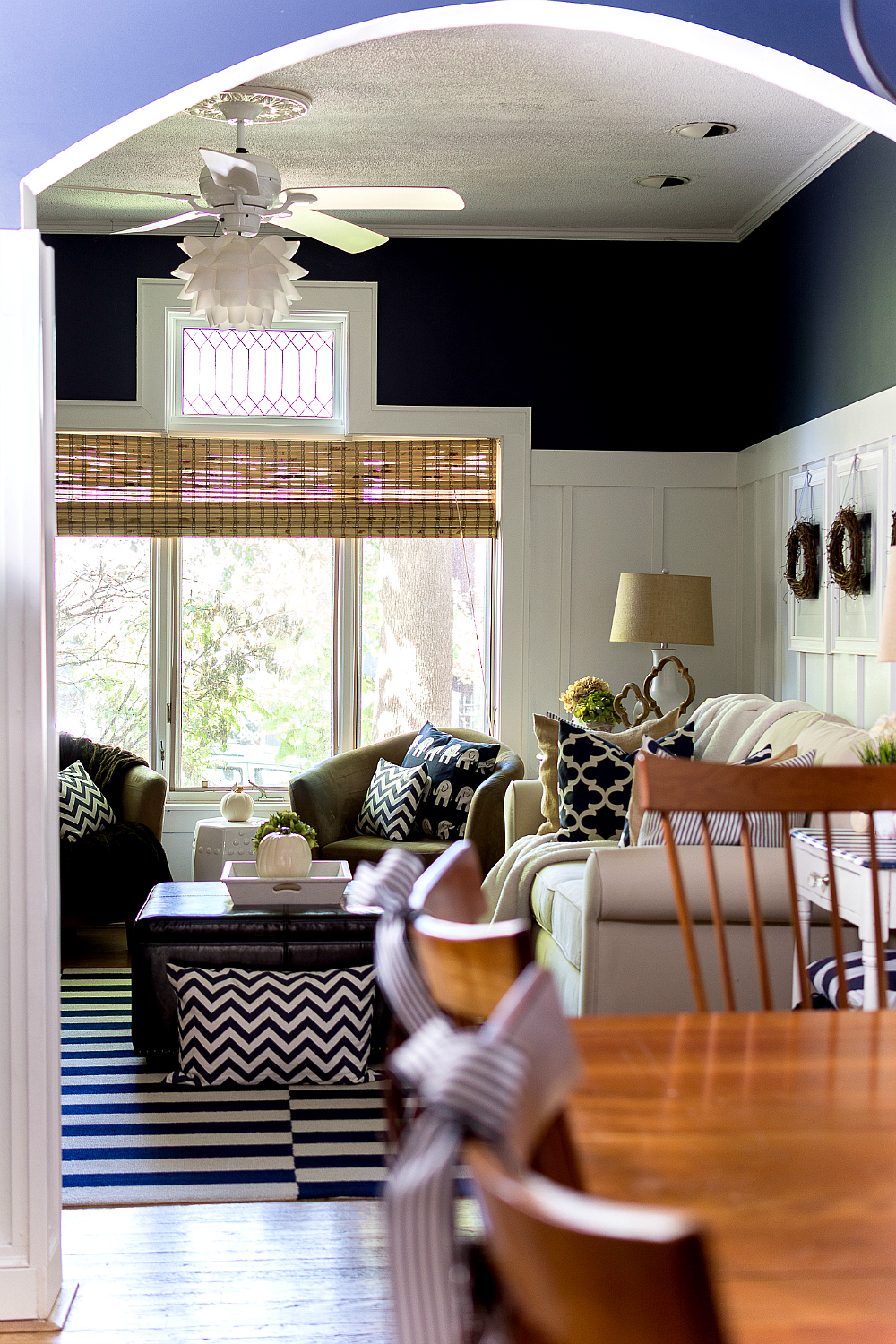 … and, in fact, many years ago I brazenly asked for an invite to her and her husband's legendary Fourth of July party.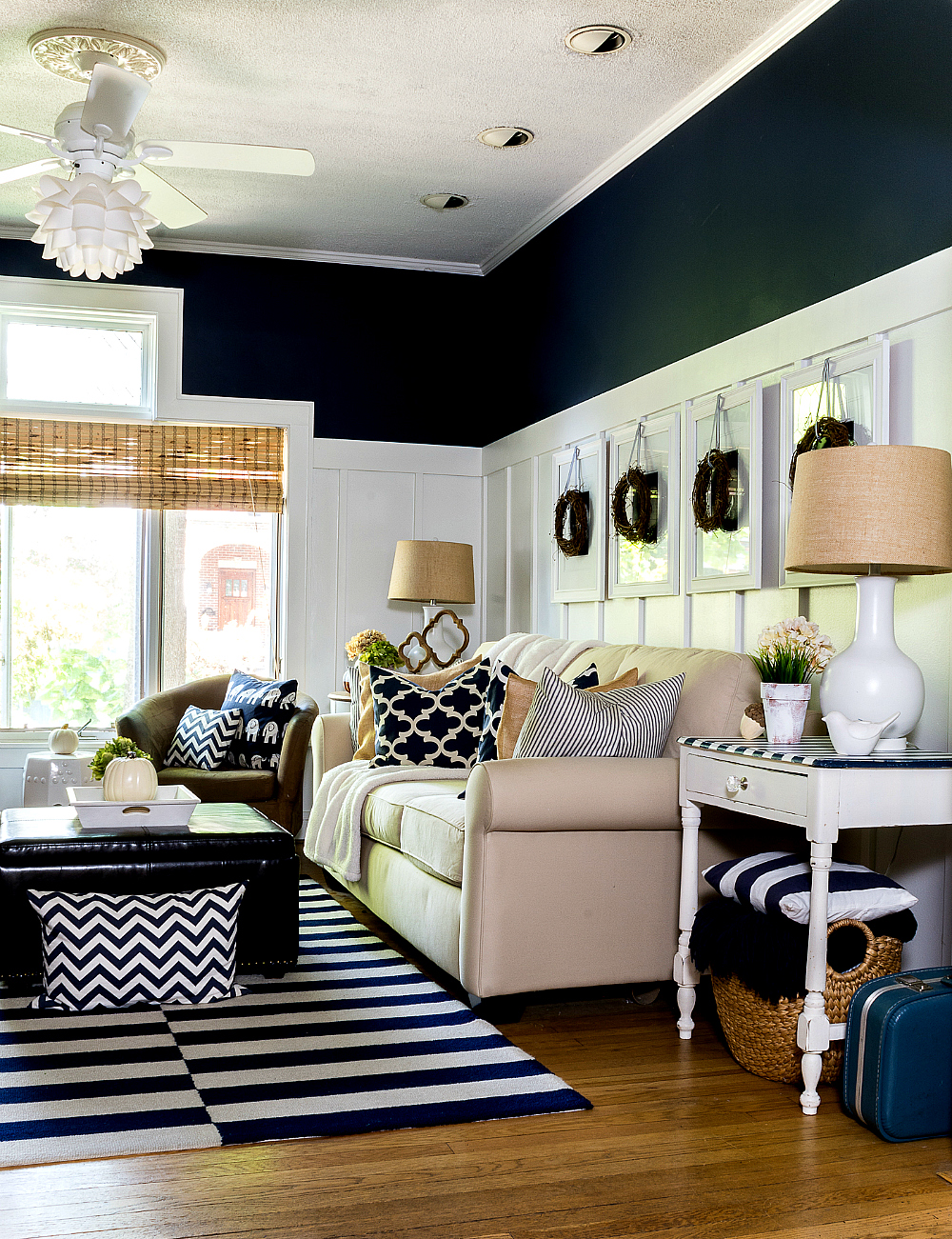 And during all those family holiday gatherings and legendary backyard barbecues, she always … always ... talked with me about the blog.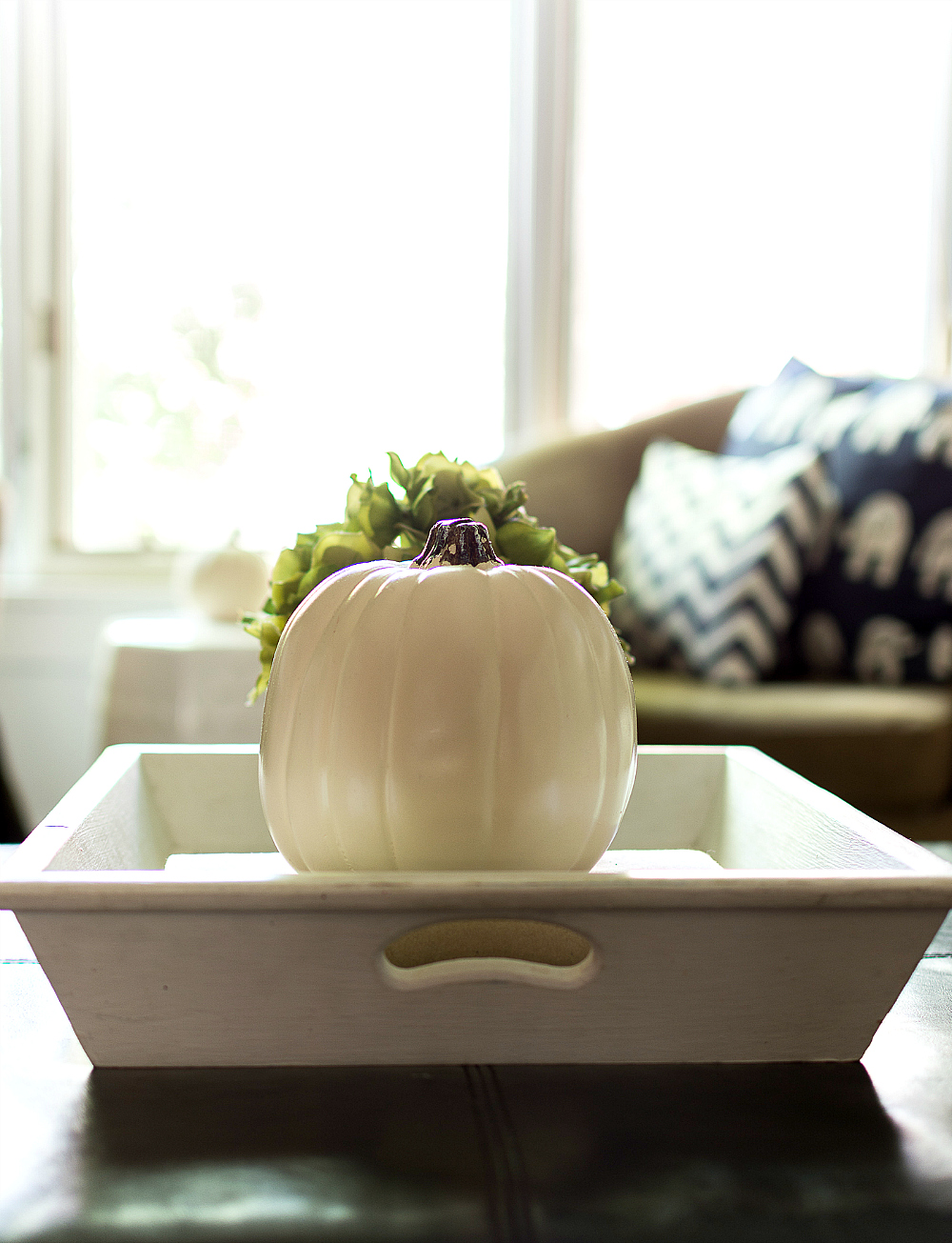 And it wasn't just talking. From the beginning she has been my biggest supporter. My biggest cheerleader …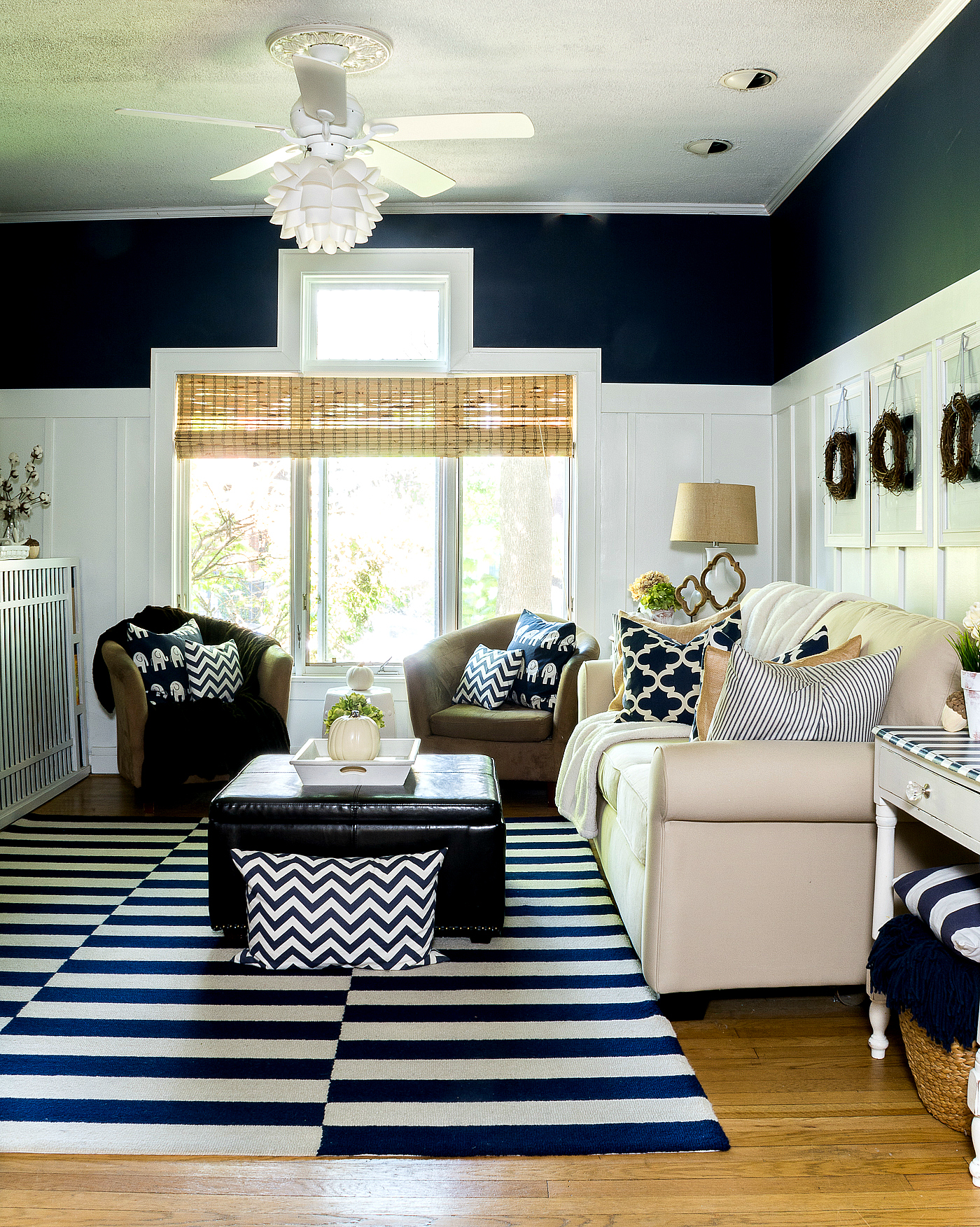 … always lifting my spirits and giving me the energy and inspiration to soldier on. Even as she was fighting for her life.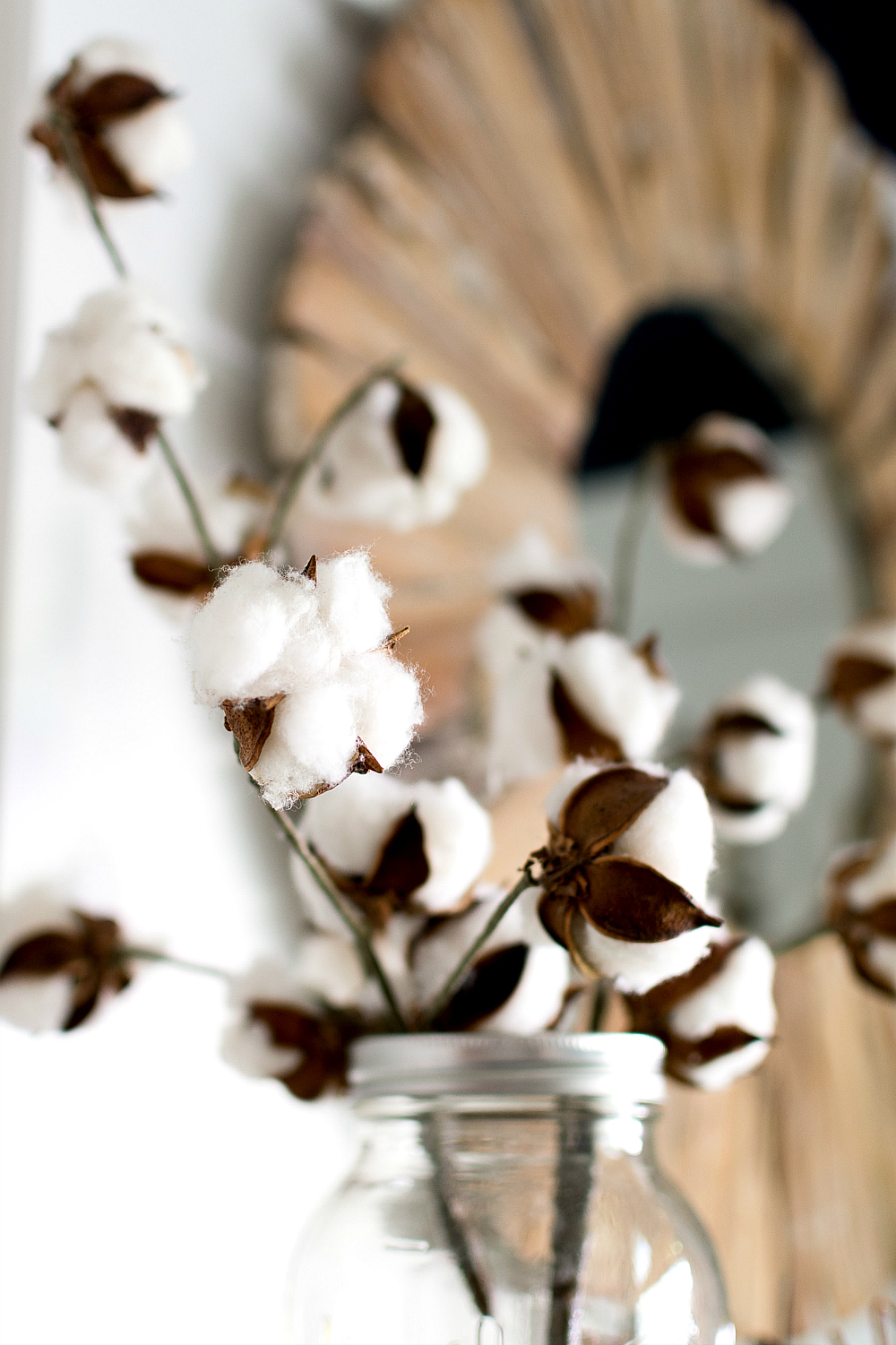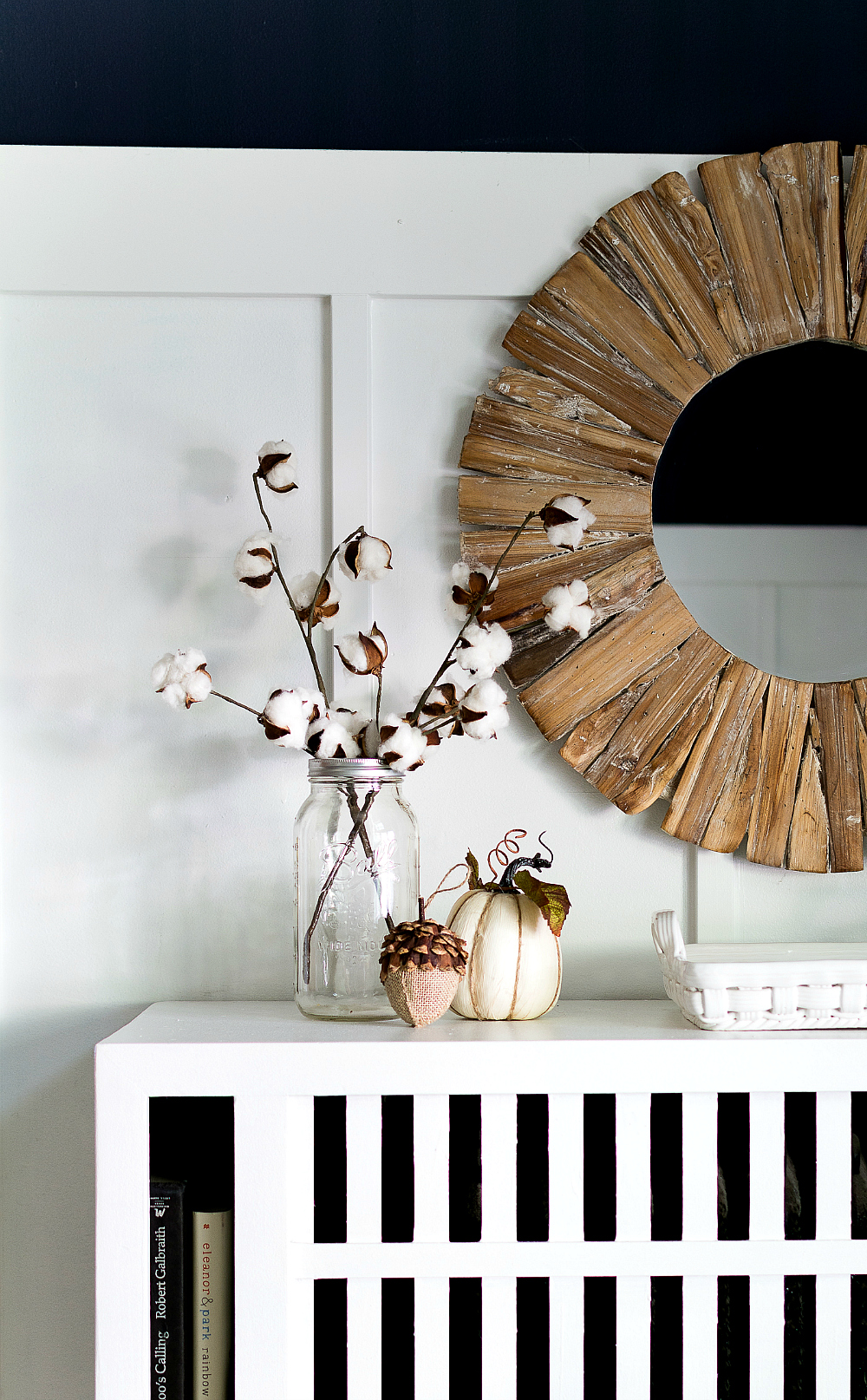 For three long years she fought bravely. Valiantly. Never complaining.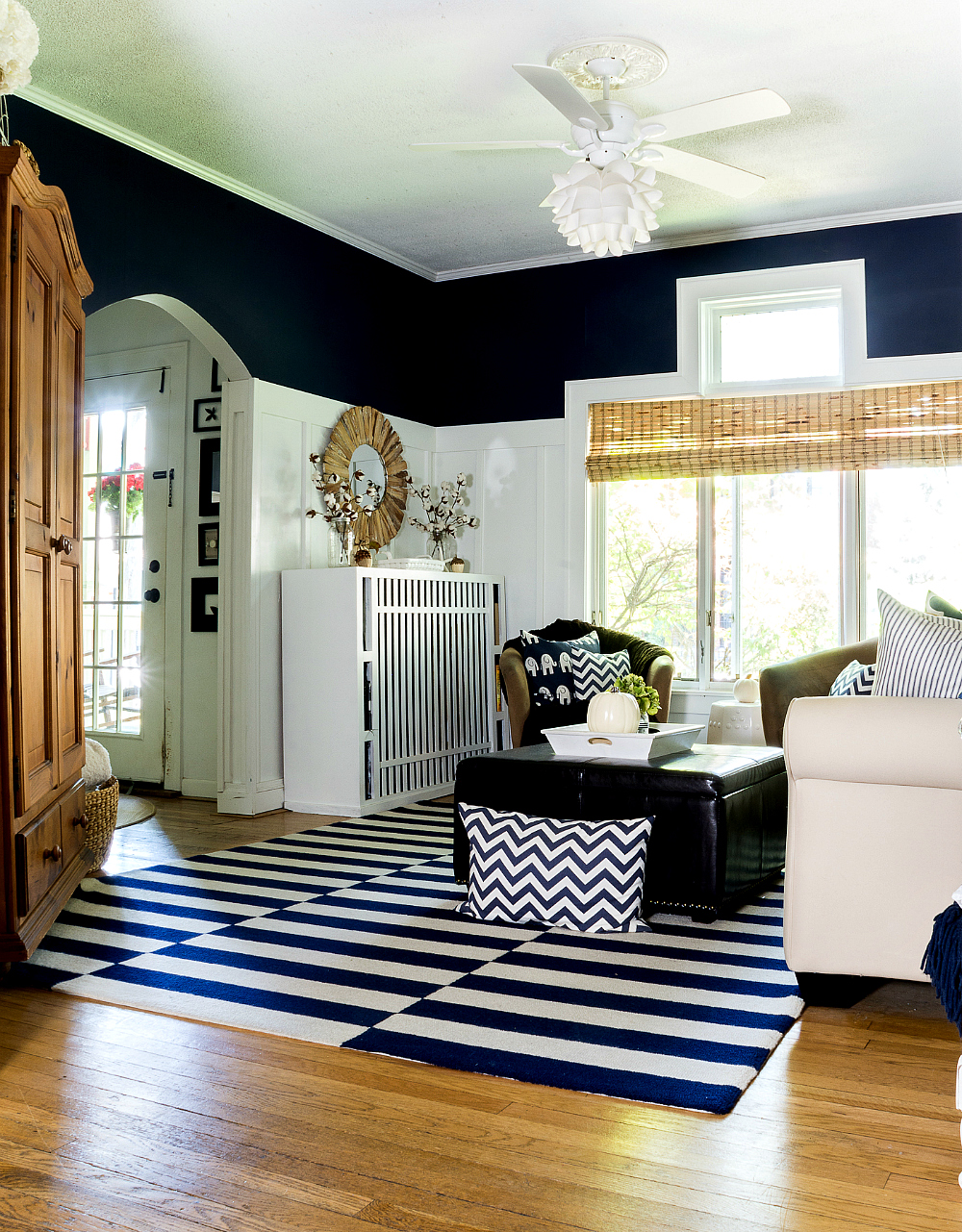 Today, I'm dedicating this fall home tour to Peggy. Who I hope is finally pain-free and resting in peace. Greeted with warm embraces from her beloved mother and father.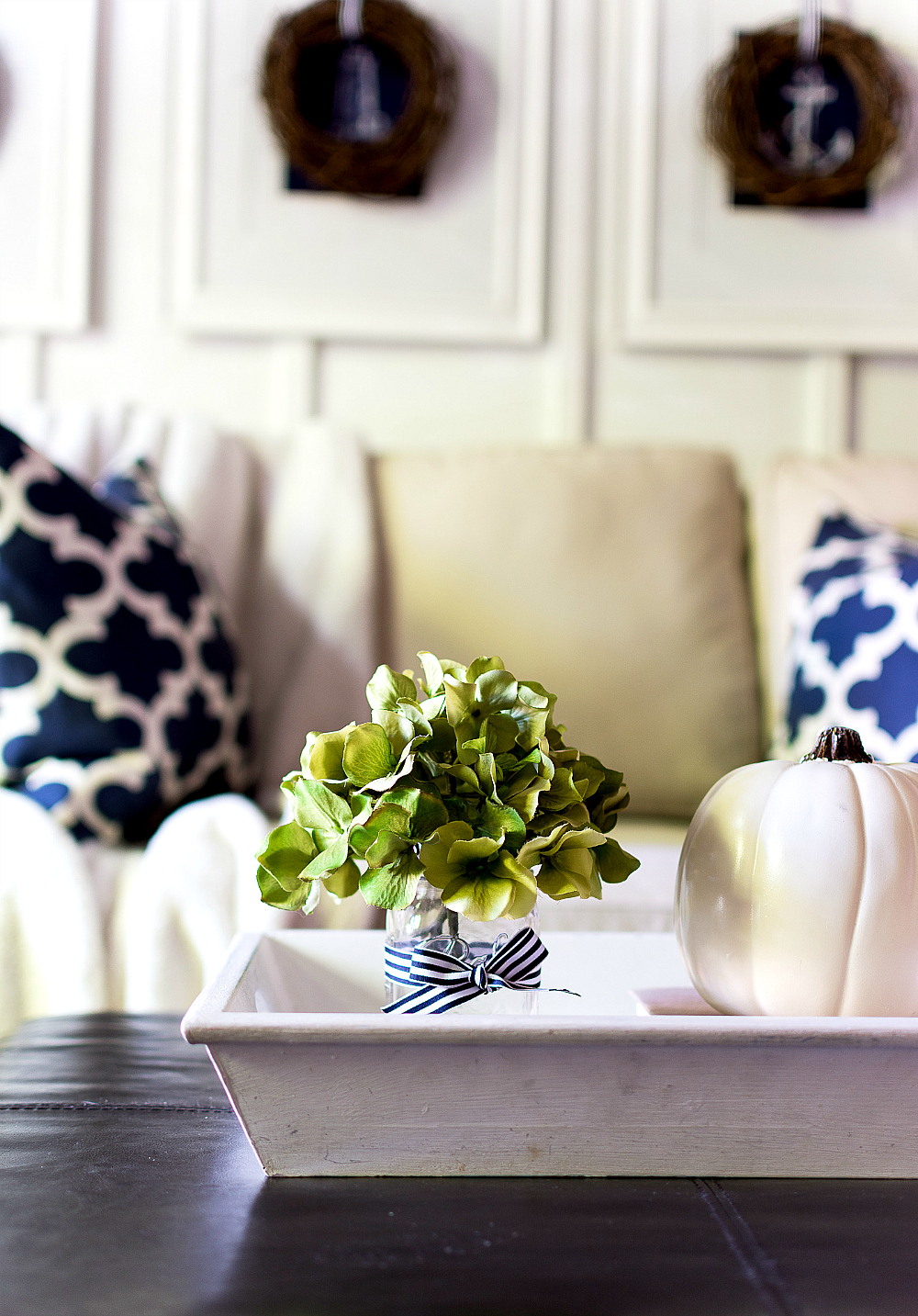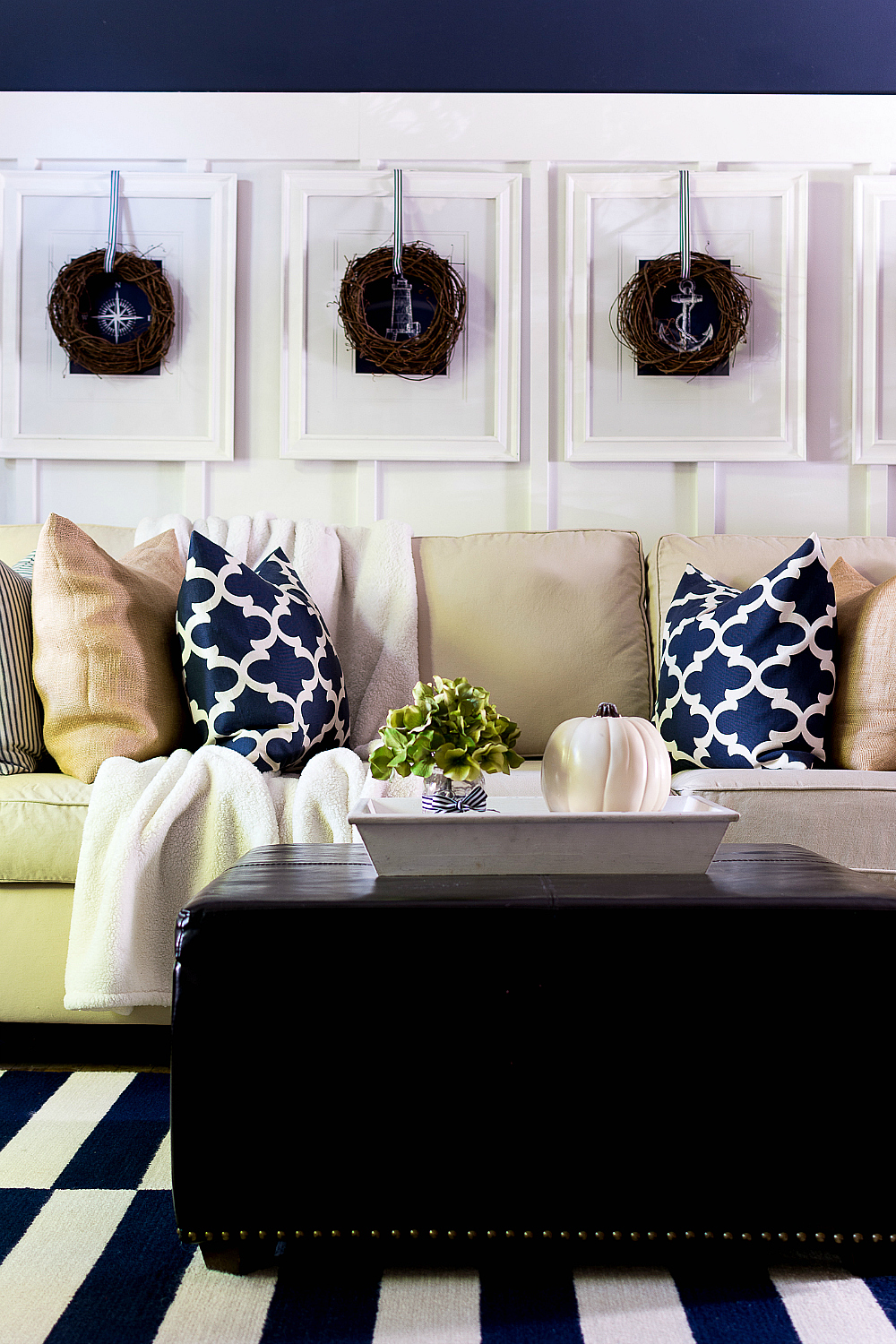 This afternoon we will gather, friends and the family left behind, including her husband, her daughters, her sons, her sisters, and her many grandchildren, to celebrate her life …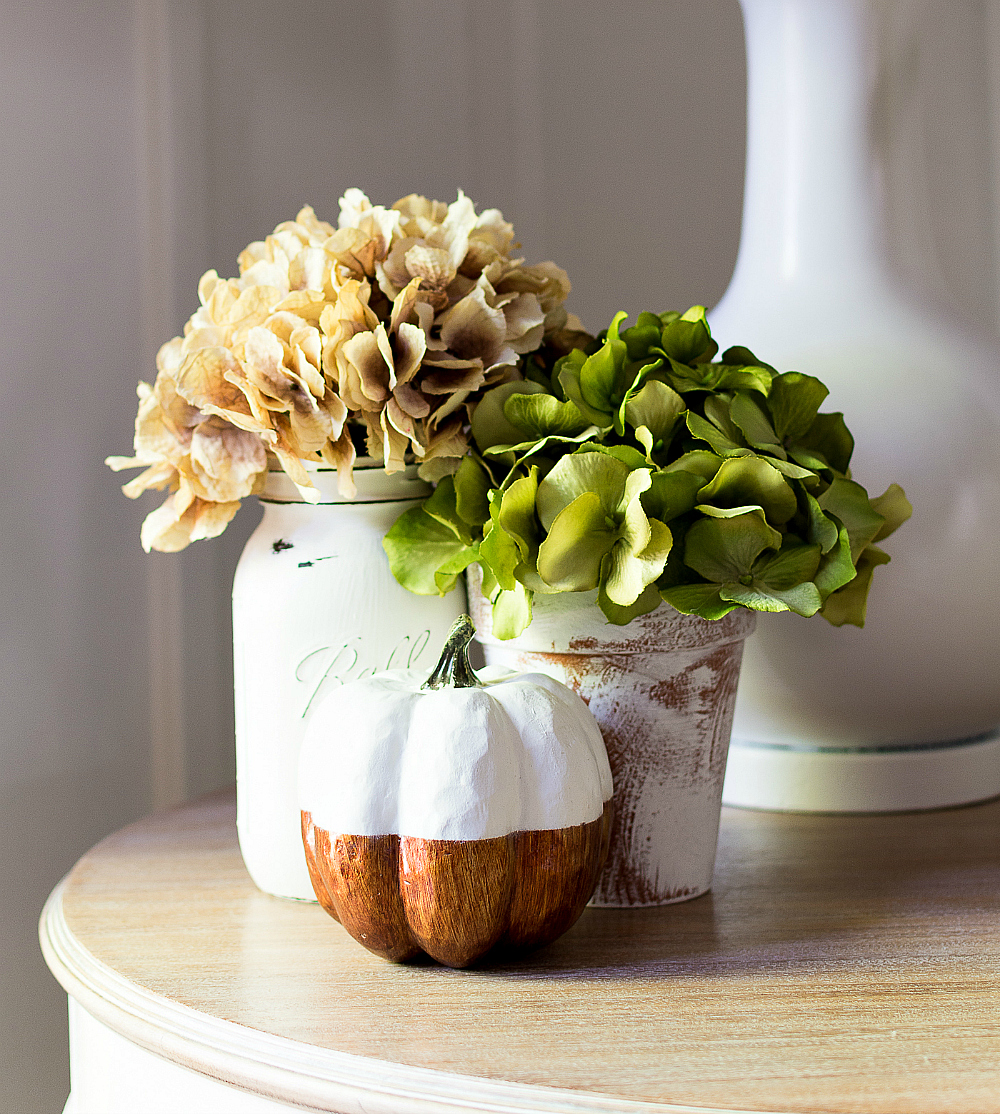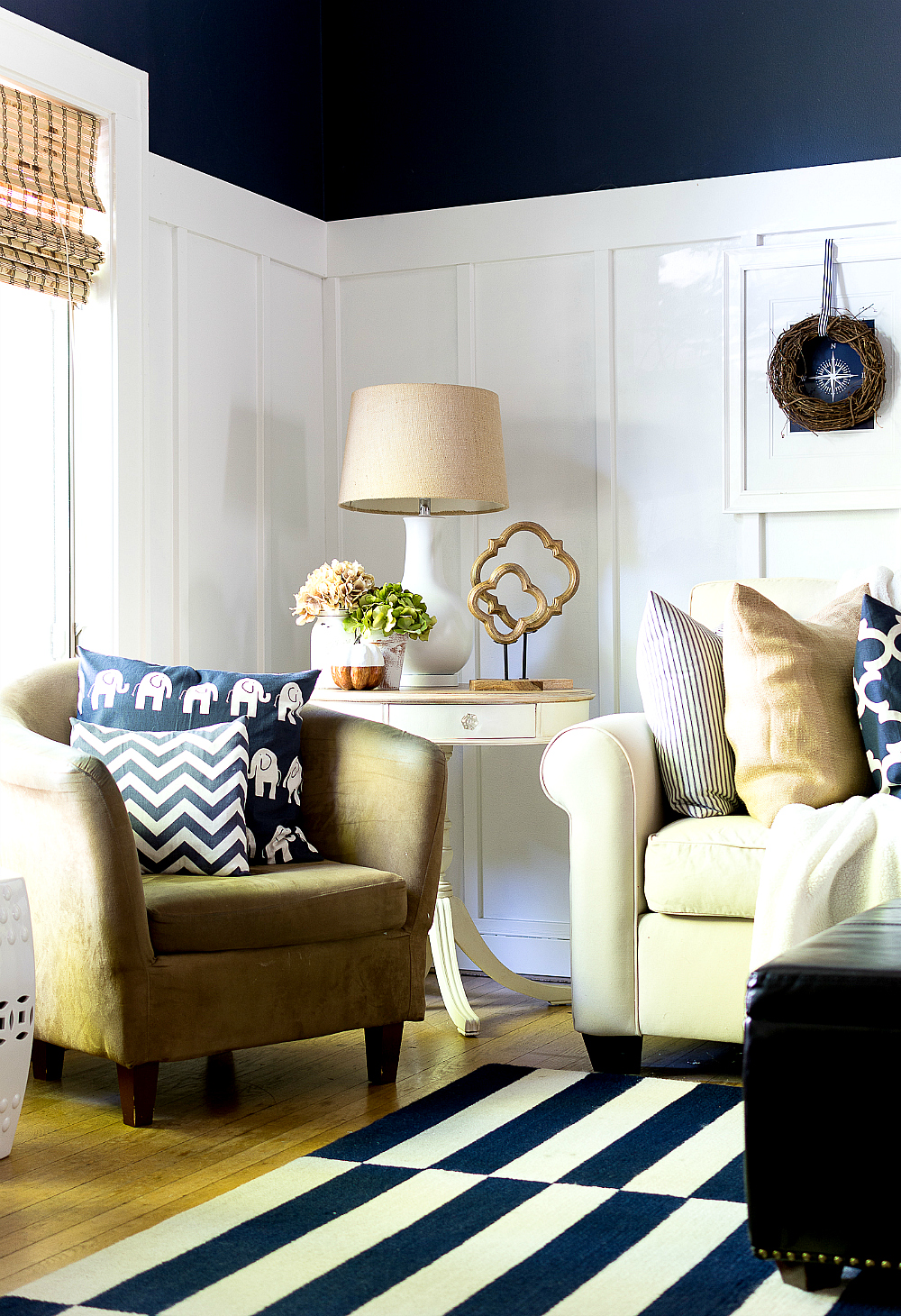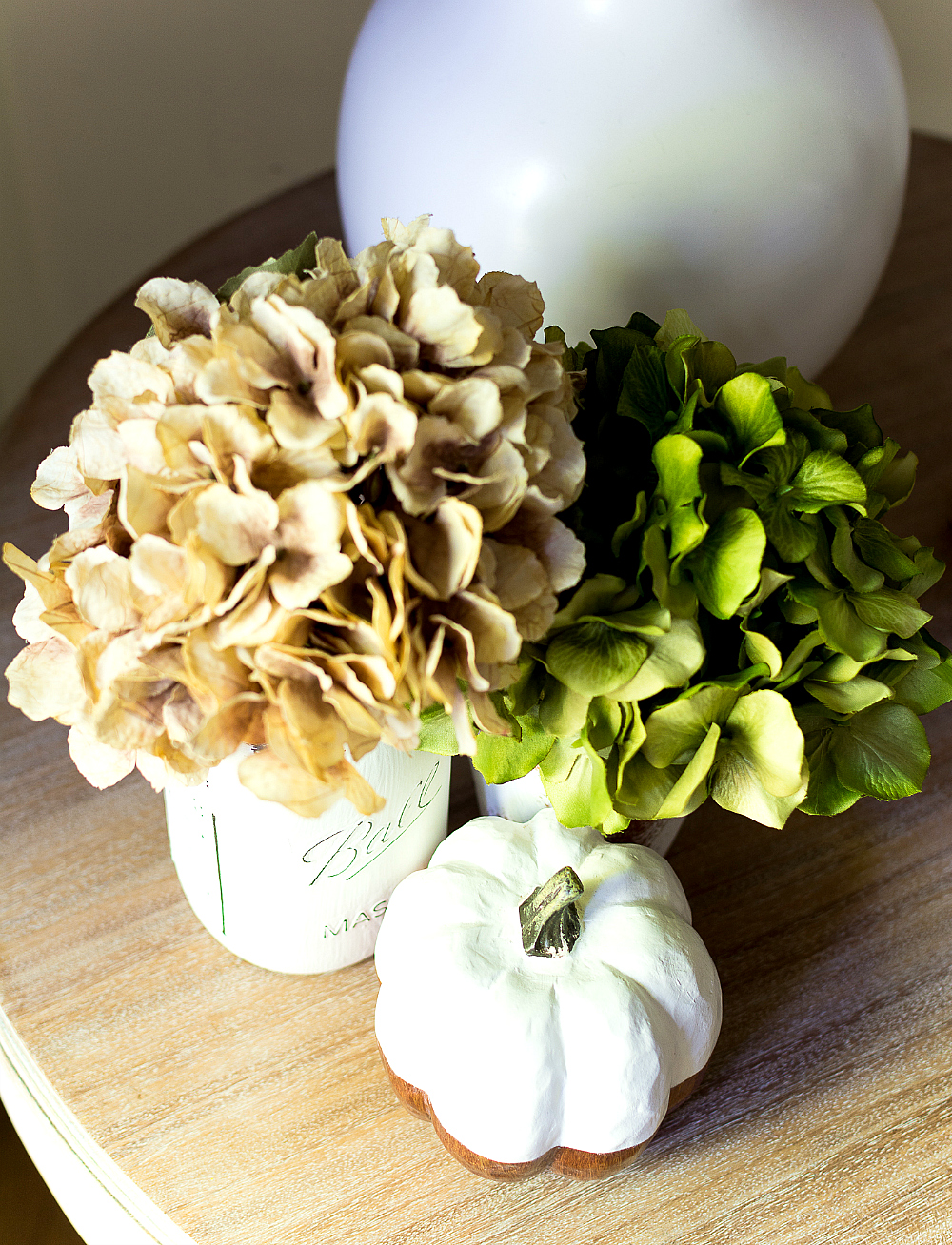 … with our nails and toes painted teal. To show our support for Ovarian Cancer research.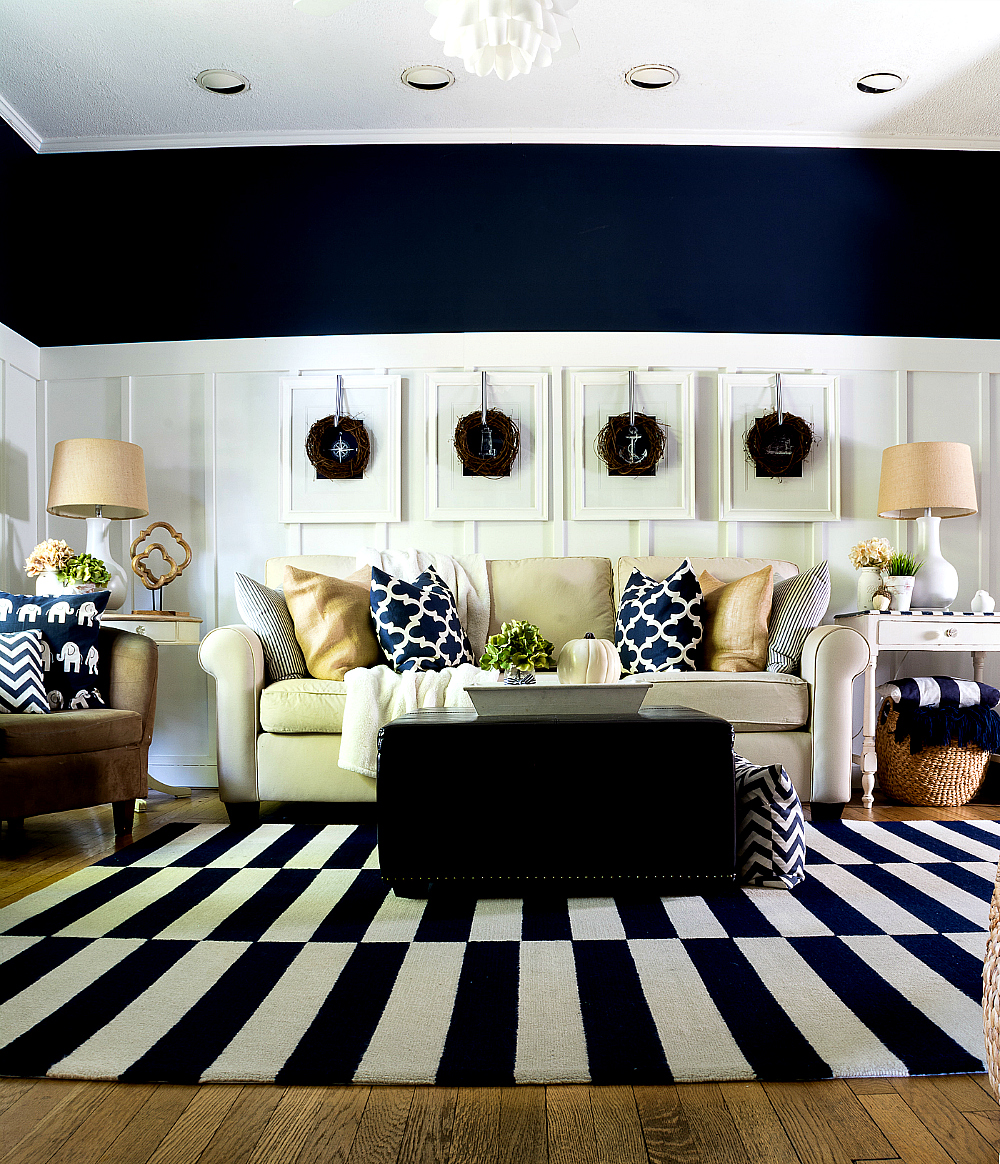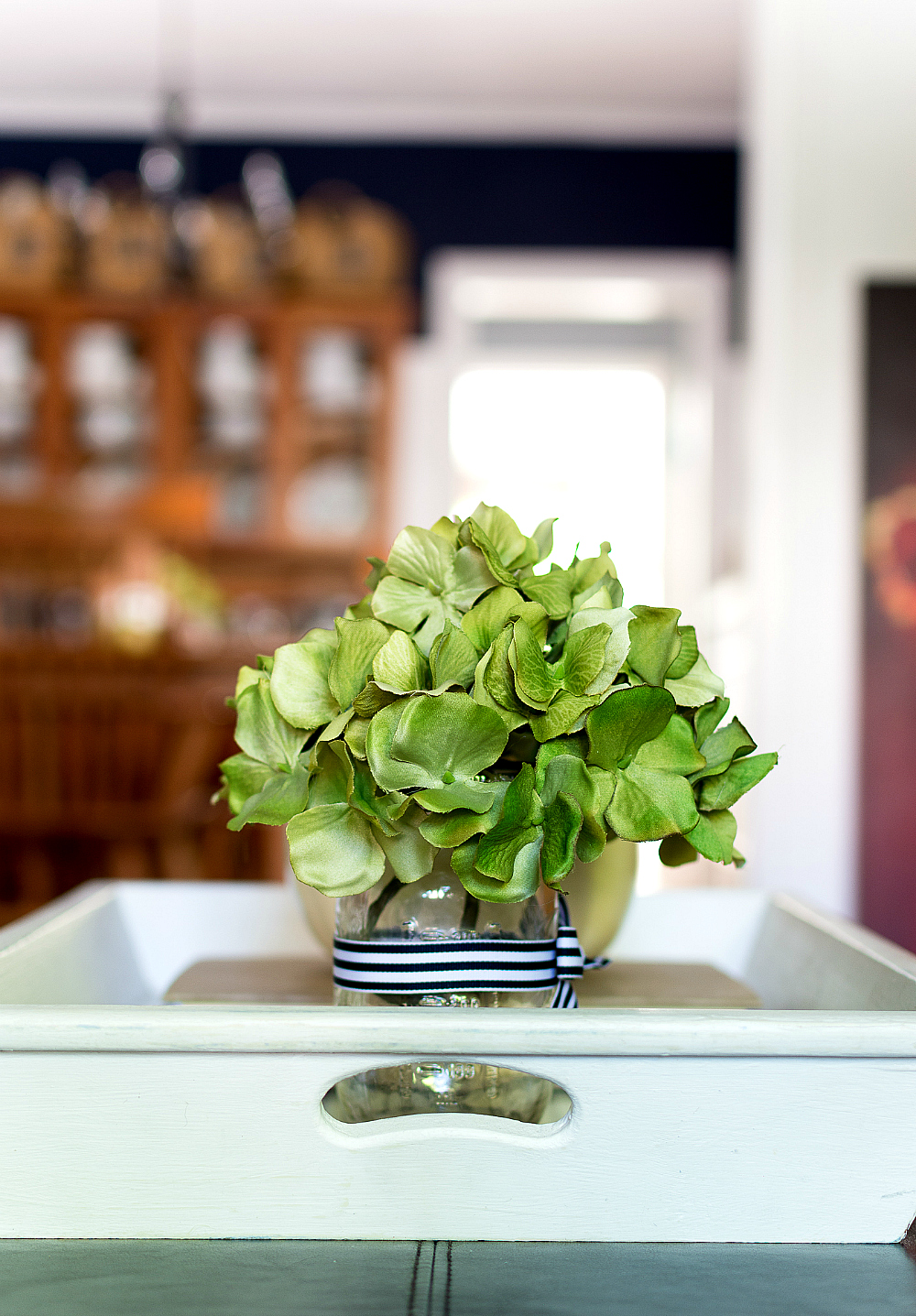 And I'll end this day by raising a glass of Pinot Grigio to my Pinot-Grigio-drinking partner in crime.
Here's to you Peggy. Thanks for the memories. And all the cheerleading! 🙂
Fall Home Tour Sources
[show_shopthepost_widget id="1983103″]
The next stop on the 2016 fall home tour is Jen at The Chronicles of Home (click here). Be sure to check out her magazine-worthy home (and I mean magazine-worthy because she's been featured everywhere!).
For even more fall decorating inspiration, here's the full week's line-up: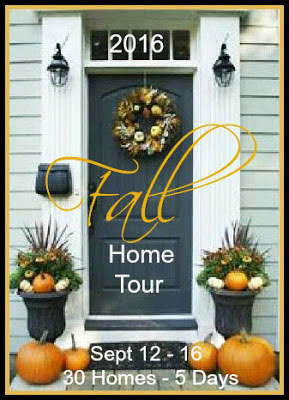 Monday – Sept 12
Tuesday – Sept 13
Wednesday – Sept 14
Thursday – Sept 15
Fri – Sept 16
Pin It!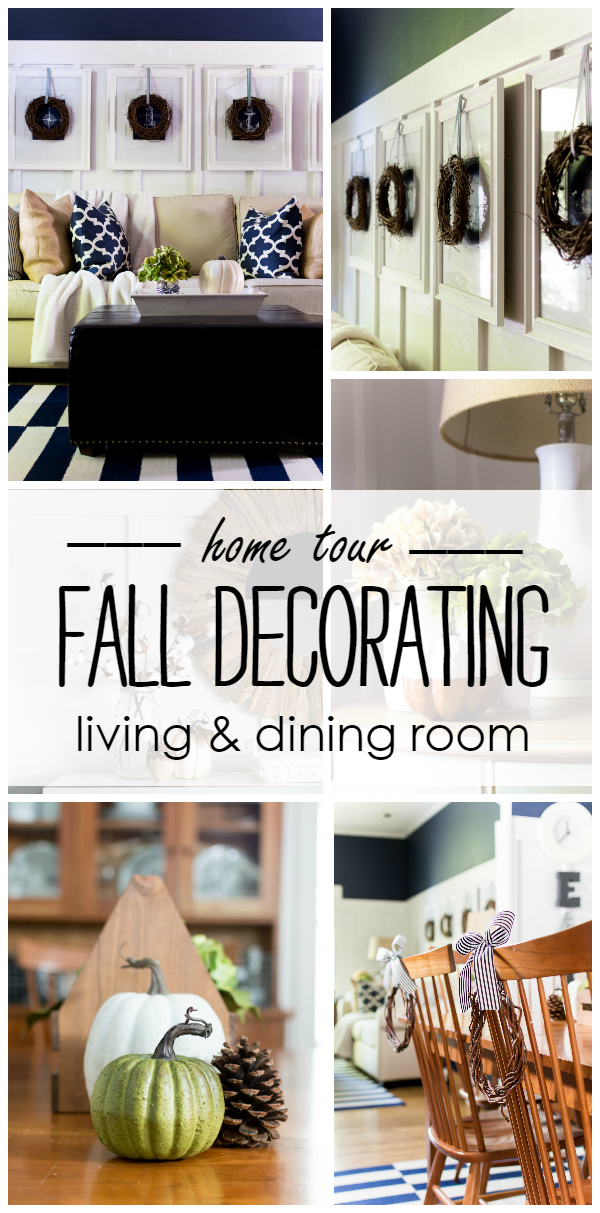 *affiliate links included.
Sharing: | Savvy Southern Style | Refresh Restyle | Between Naps on the Porch |