Googly Eye Pumpkin – No Carve Pumpkin Ideas.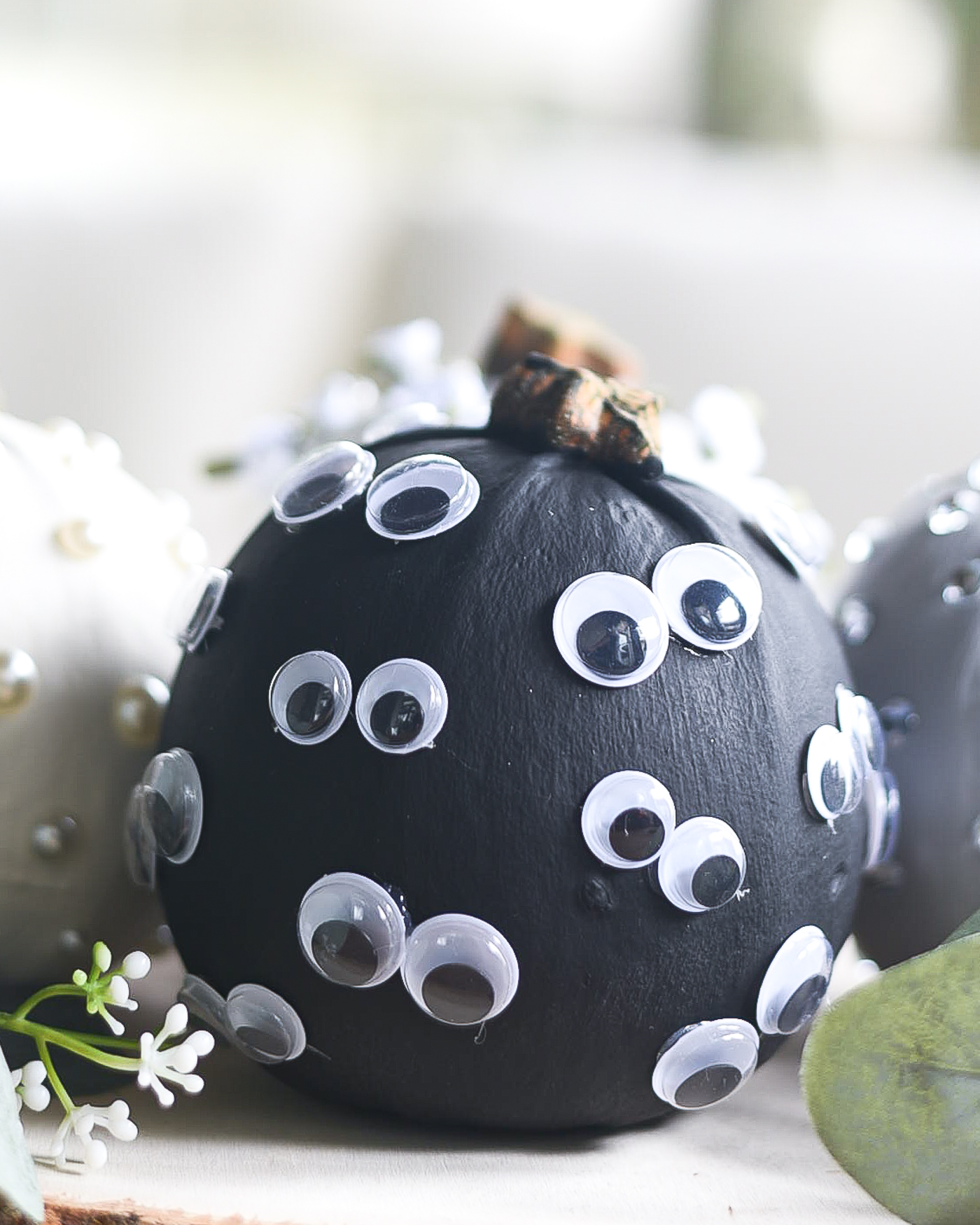 Can you stand just one more pumpkin project?Or are you all pumpkin'd out at this point?
I'm on the fence, honestly.
But I'm going to forge ahead with one more pumpkin craft. Just one more. I promise it's the last one …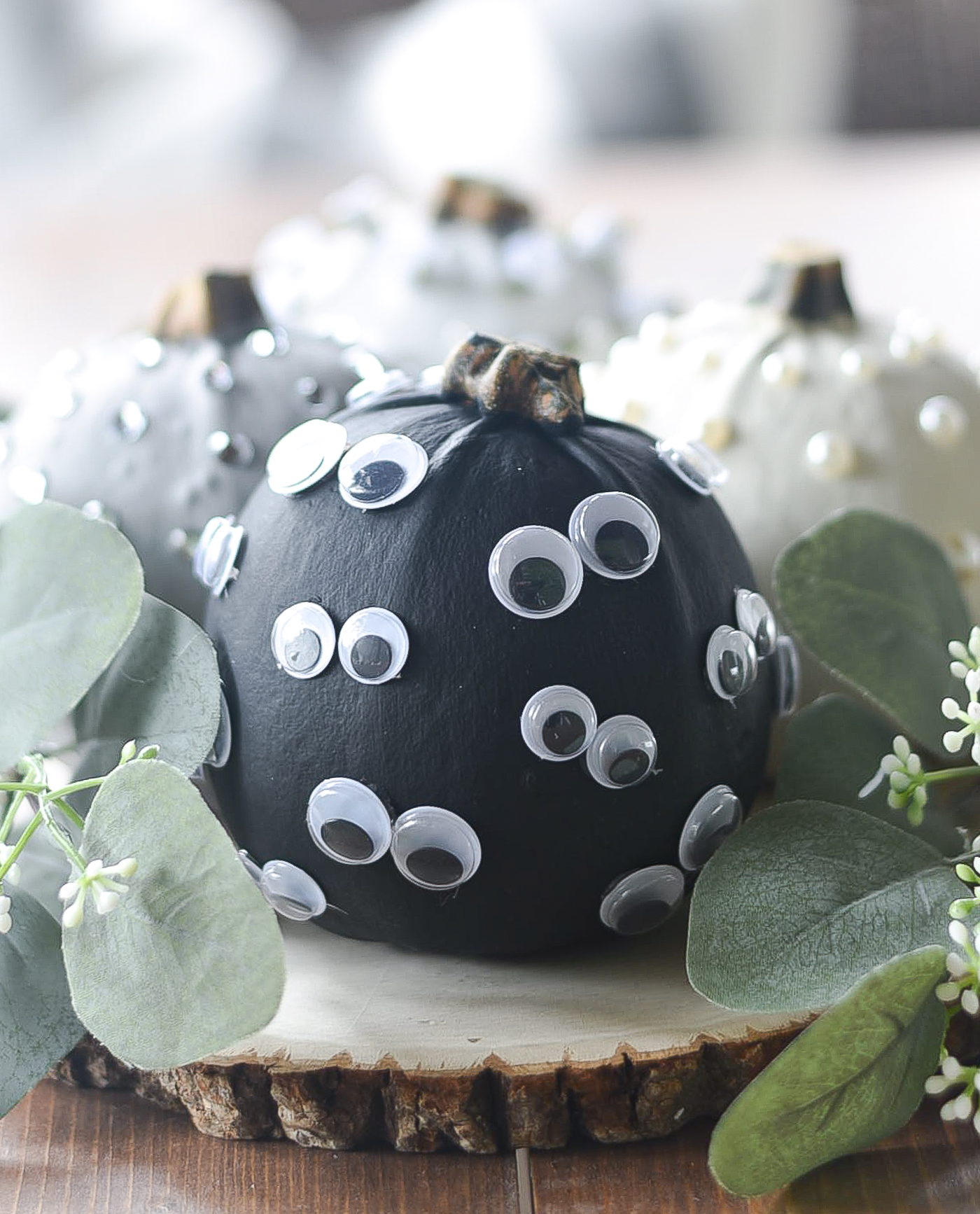 for this year.
But, seriously, isn't this googly eye pumpkin just the cutest? It reminds me of when I was young and always veered towards the cute.
Okay, that's not 100 percent accurate. Because, honestly, I still can't help being drawn to the cute. Put a googly eye on a piece of fruit or vegetable and I'm all in. Or how about those edible googly eyes that people put on cupcakes and desserts. Again, I'm all in!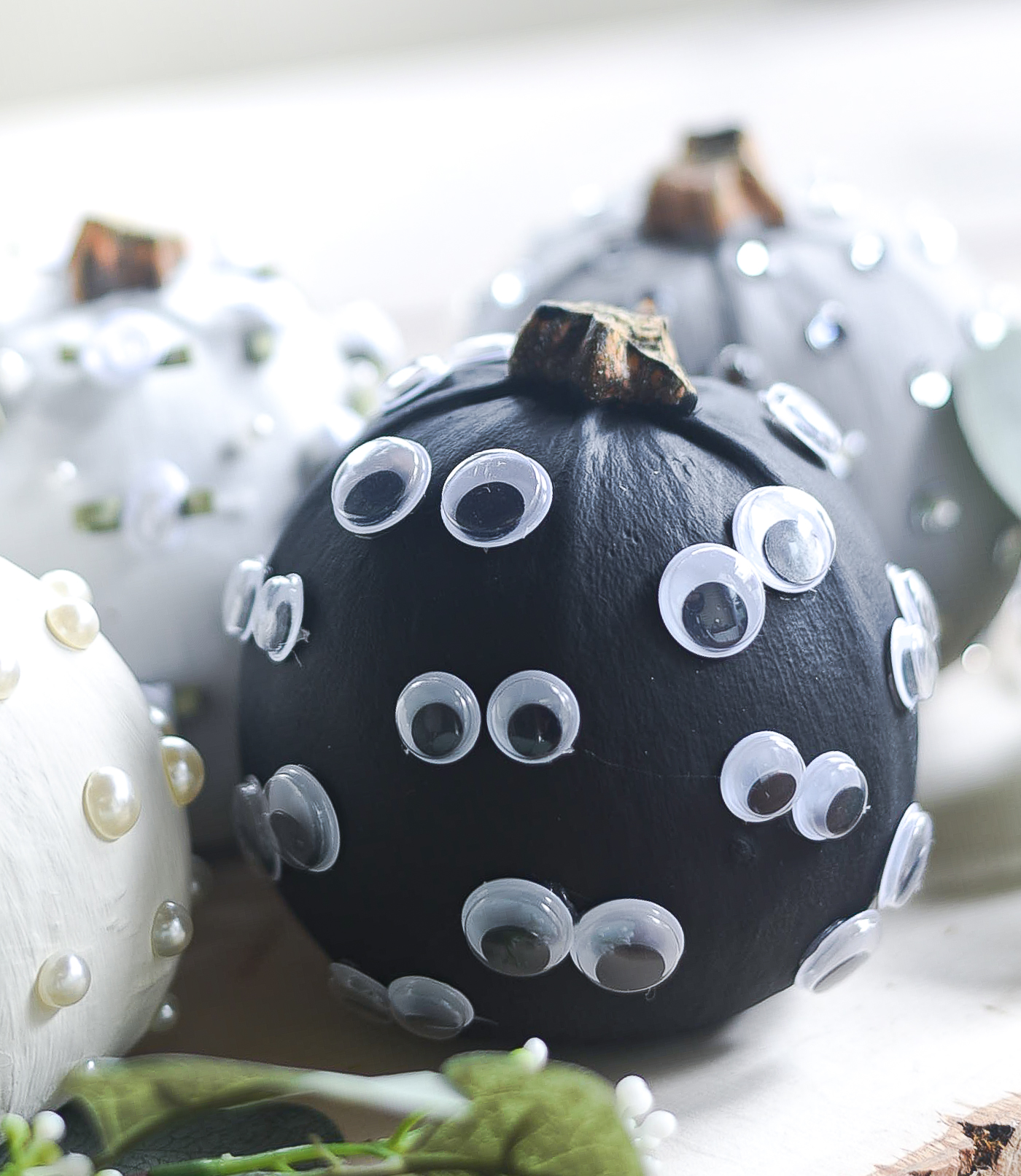 Plus this project cost me zero dollars. The cutesy in me picked up a bag of googly eyes years ago.
Can you believe it took me this long to get my googly eye fun on!
Added bonus: this pumpkin was so easy to make. Paint, googly eyes, and a glue gun is all you need.
Oh, and a pumpkin too! Can't forget the pumpkin!
How To A Make Googly Eye Pumpkin
Materials
Pumpkin (real or fake, your choice)
Black Acrylic (or Chalk) Paint
*includes some affiliate links.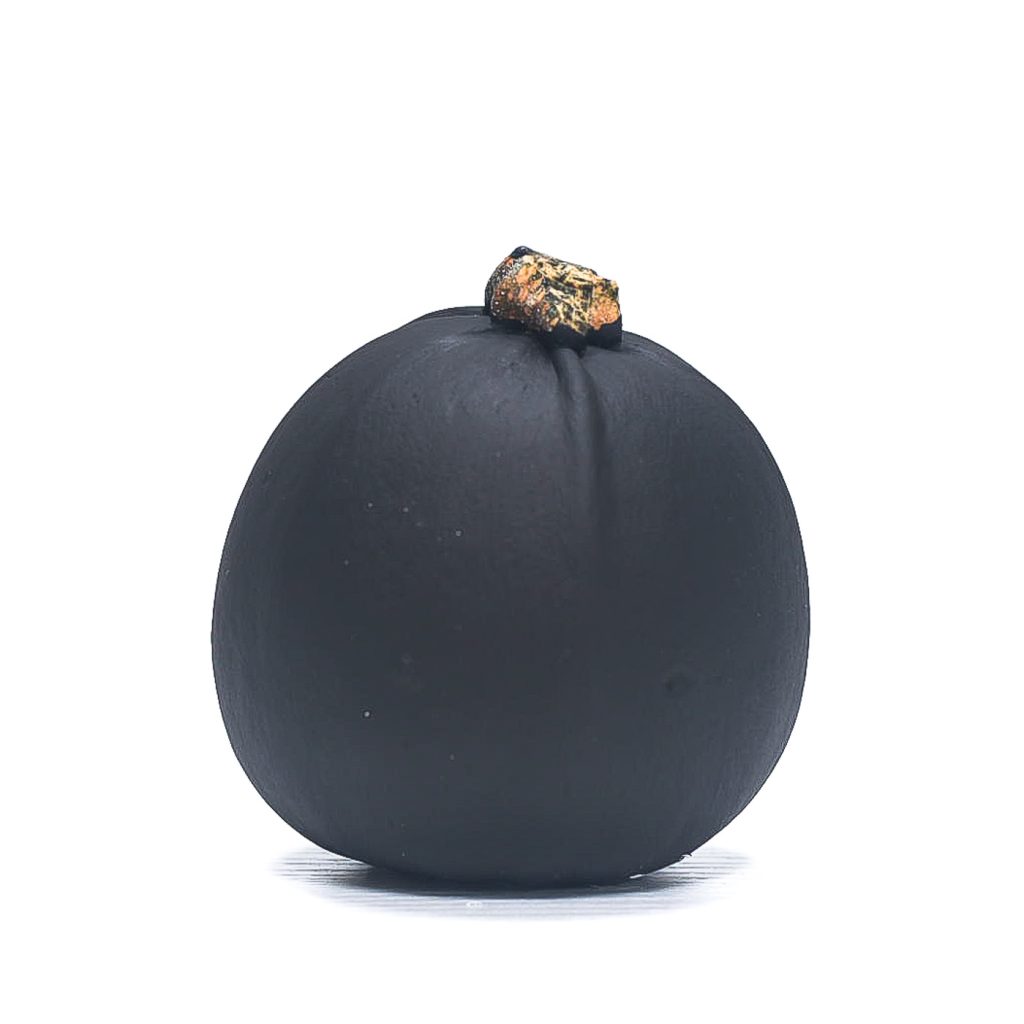 Two coats black paint.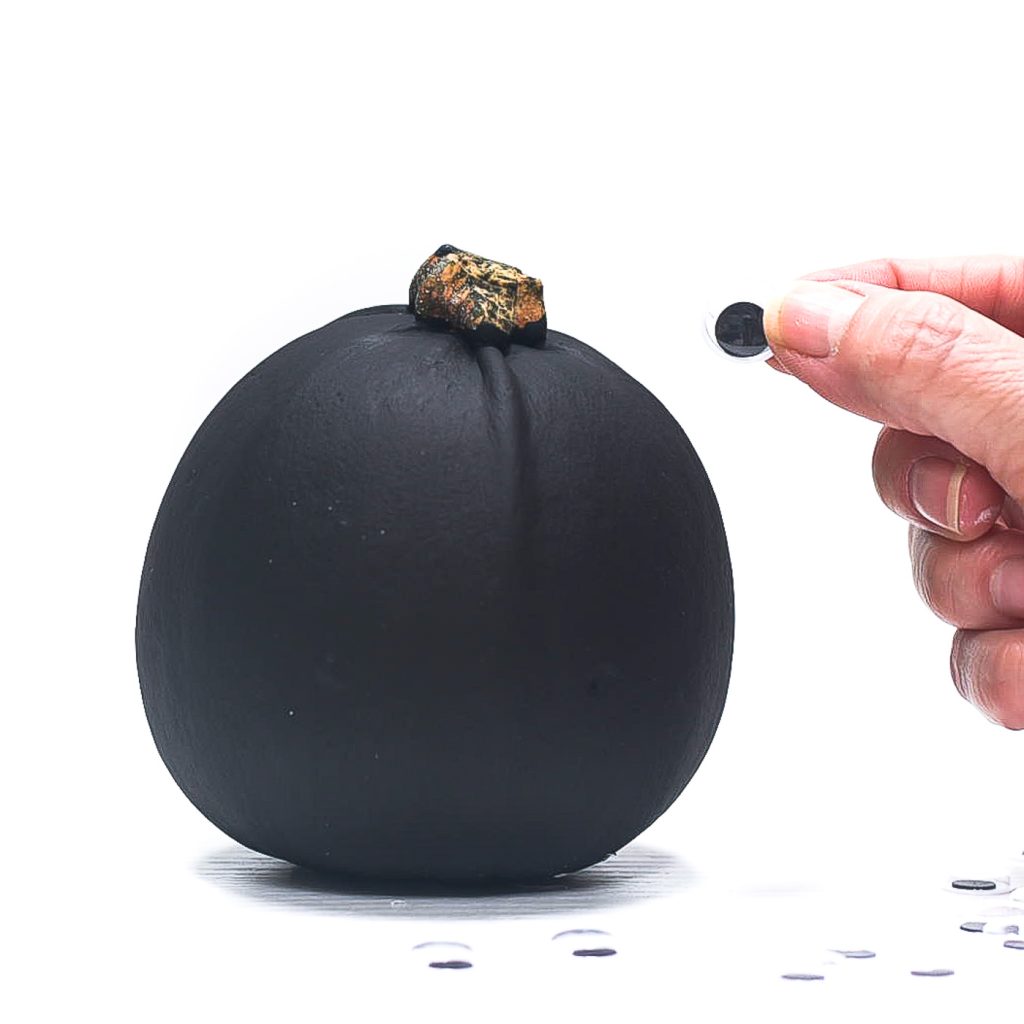 Grab a googly eye.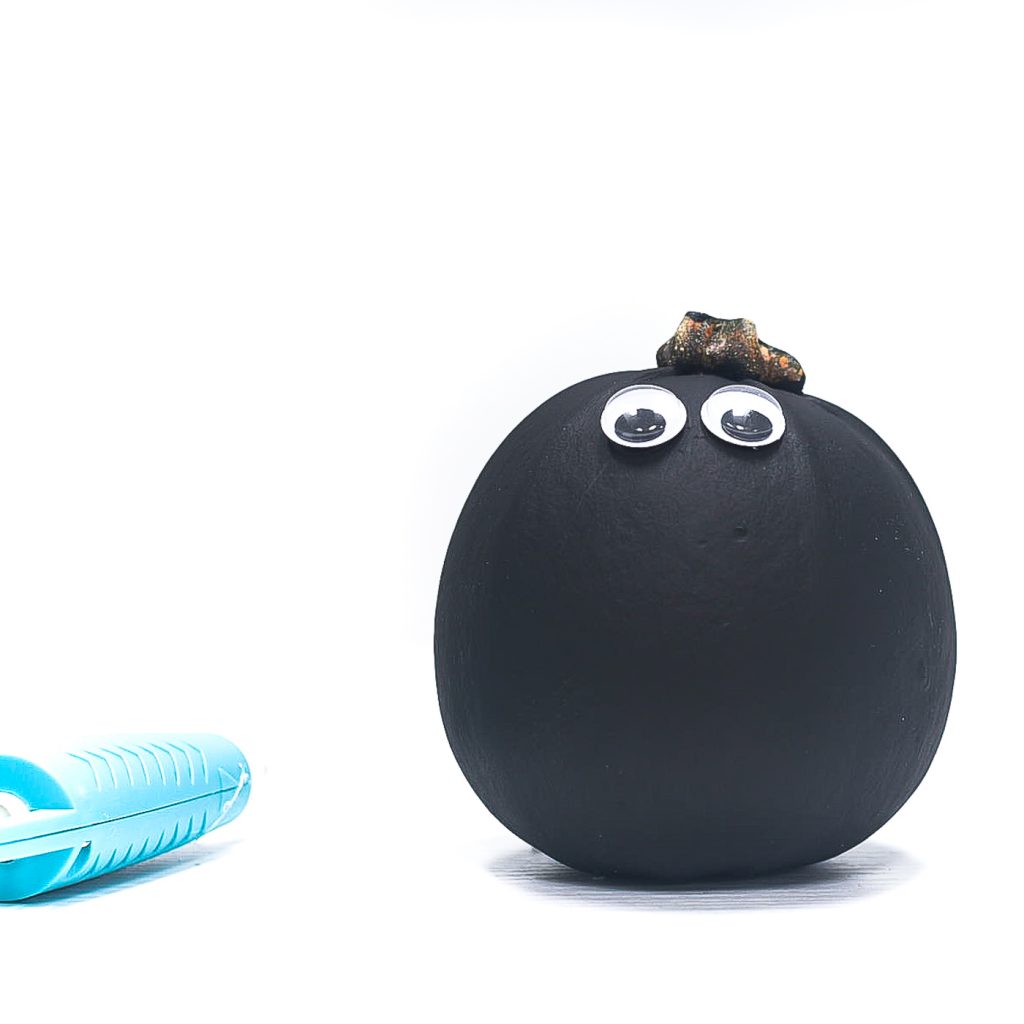 Attach with glue gun.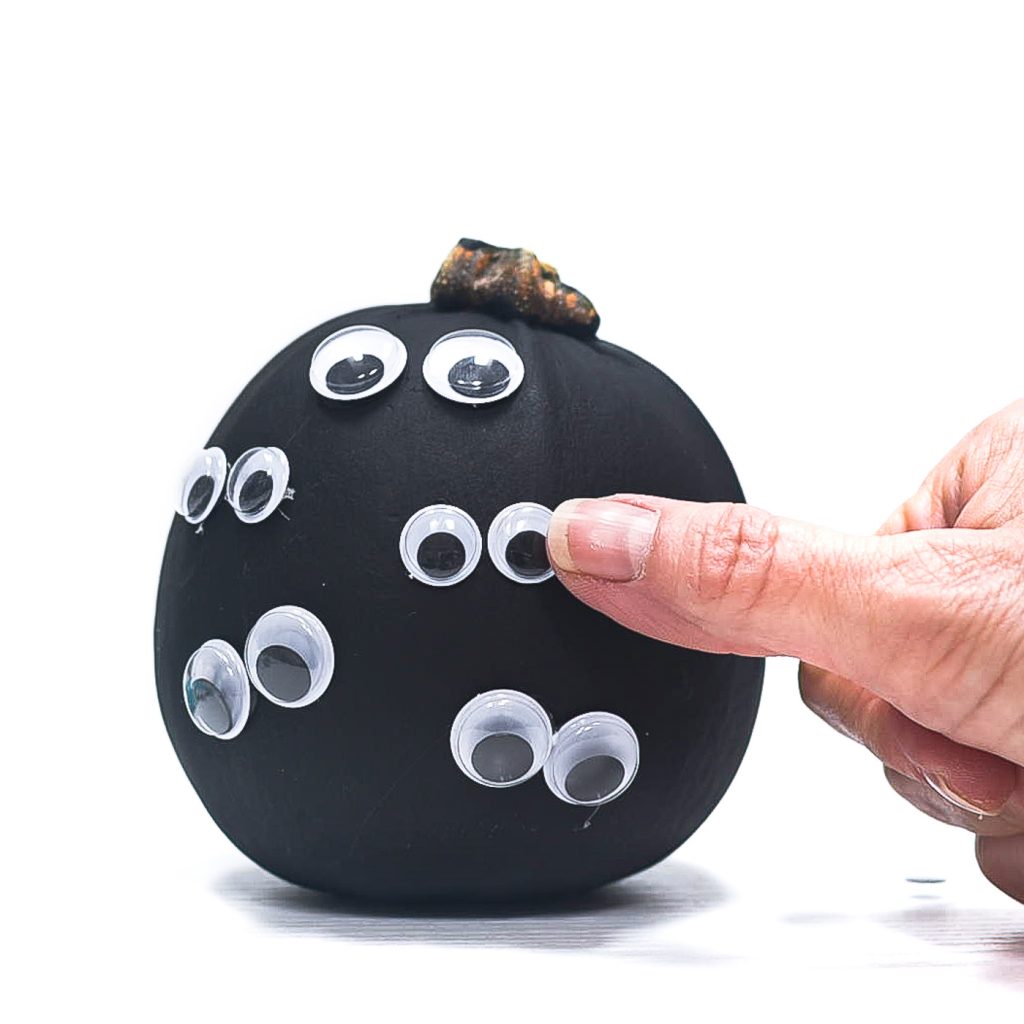 Press in place.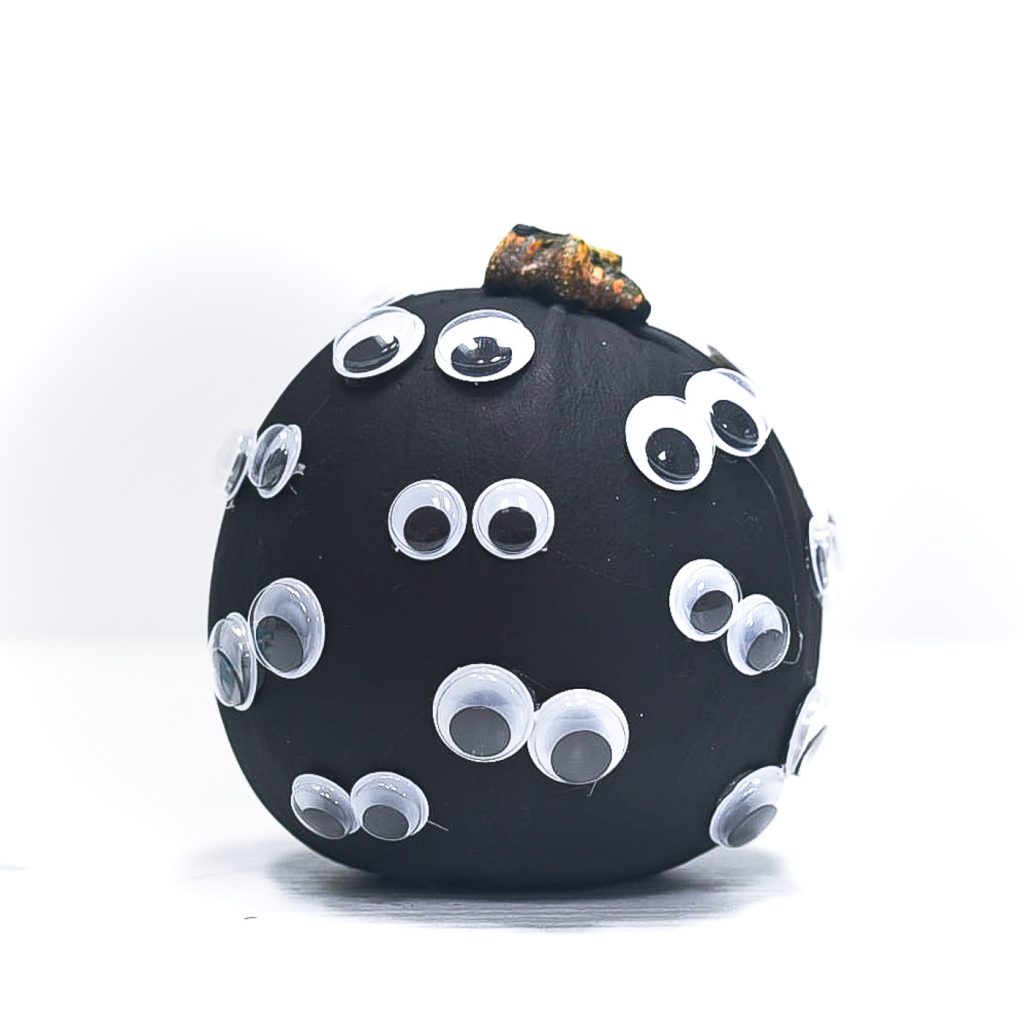 And you're done!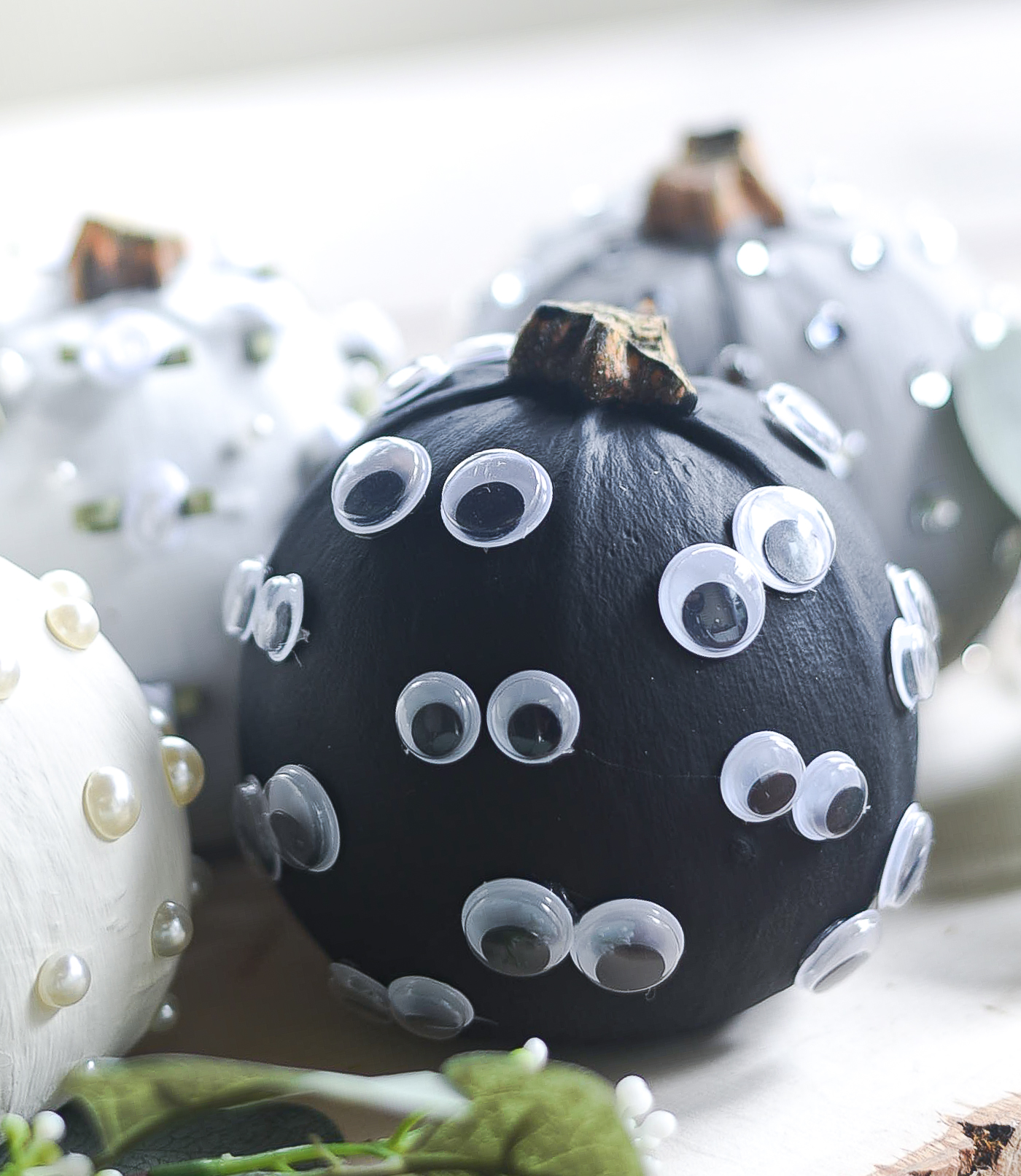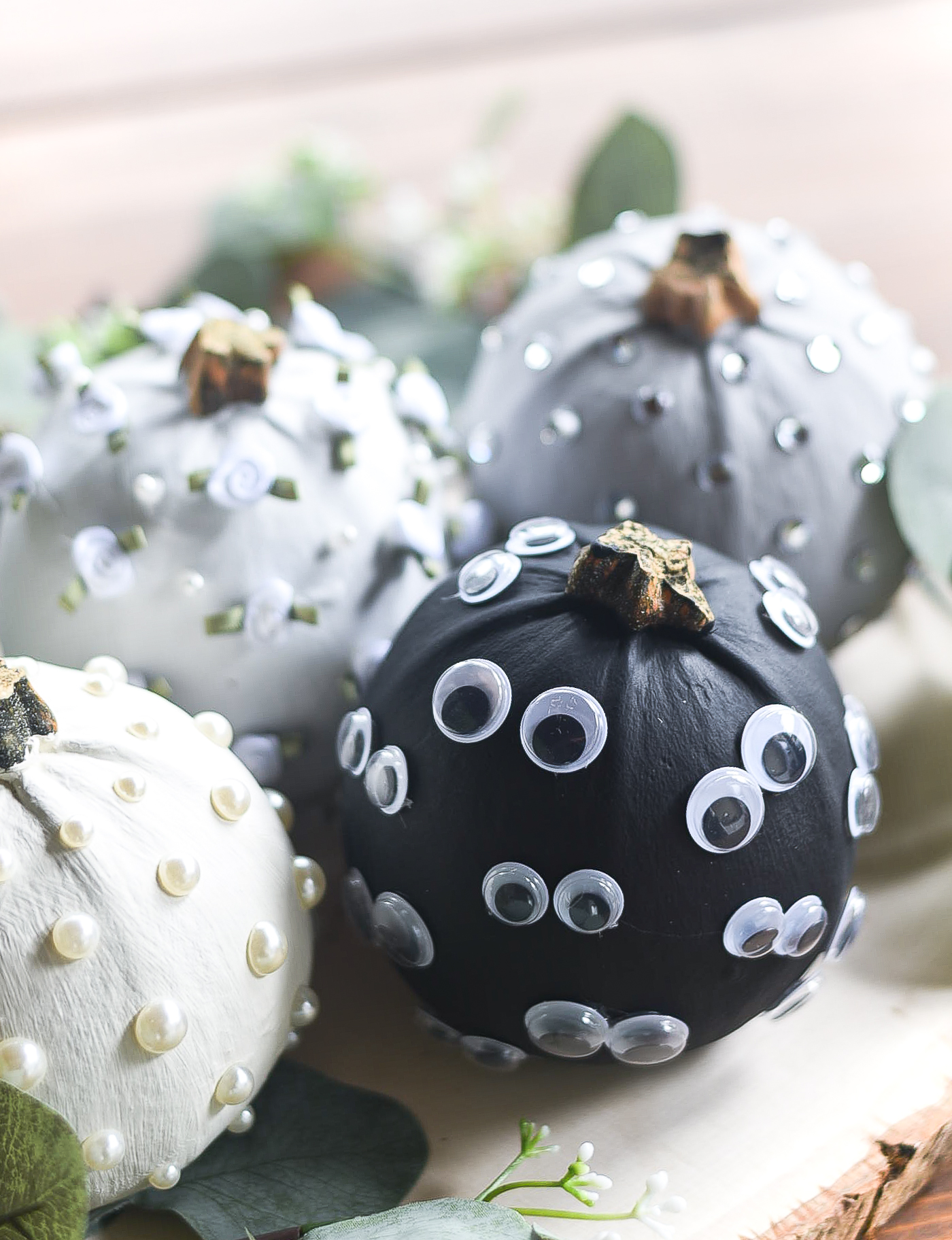 Easy. Cute. And it plays nice with my fancy bejeweled and flowered pumpkins (link below).
Pin It!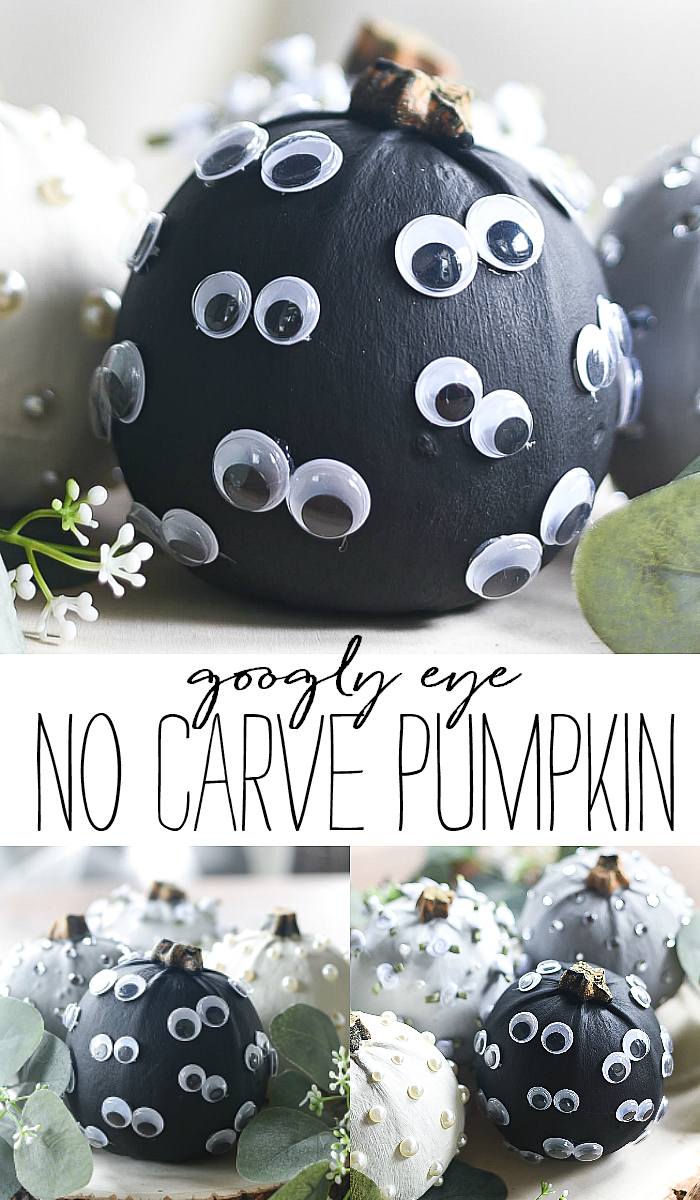 You May Also Like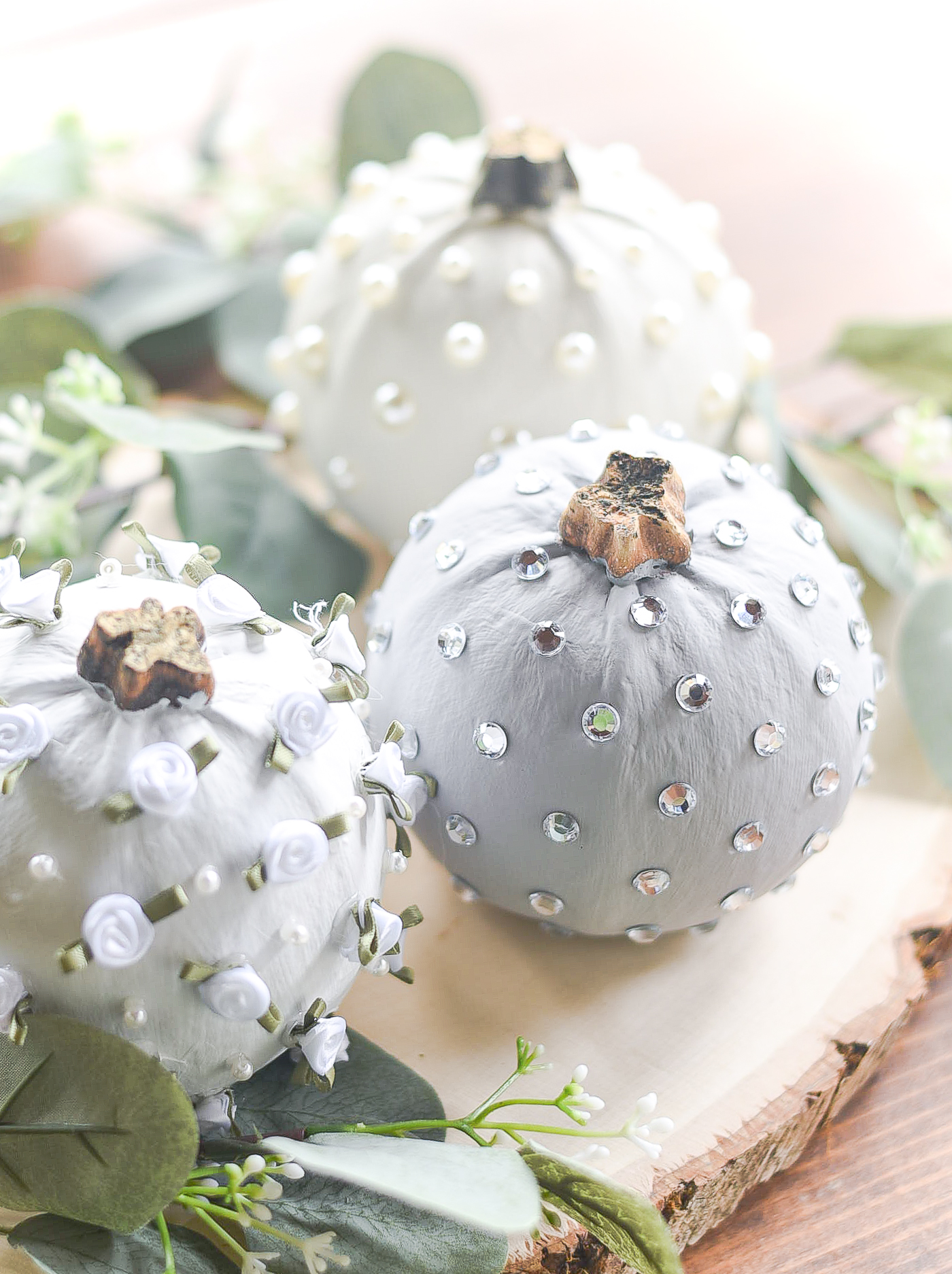 Bejeweled and Flowered Pumpkins