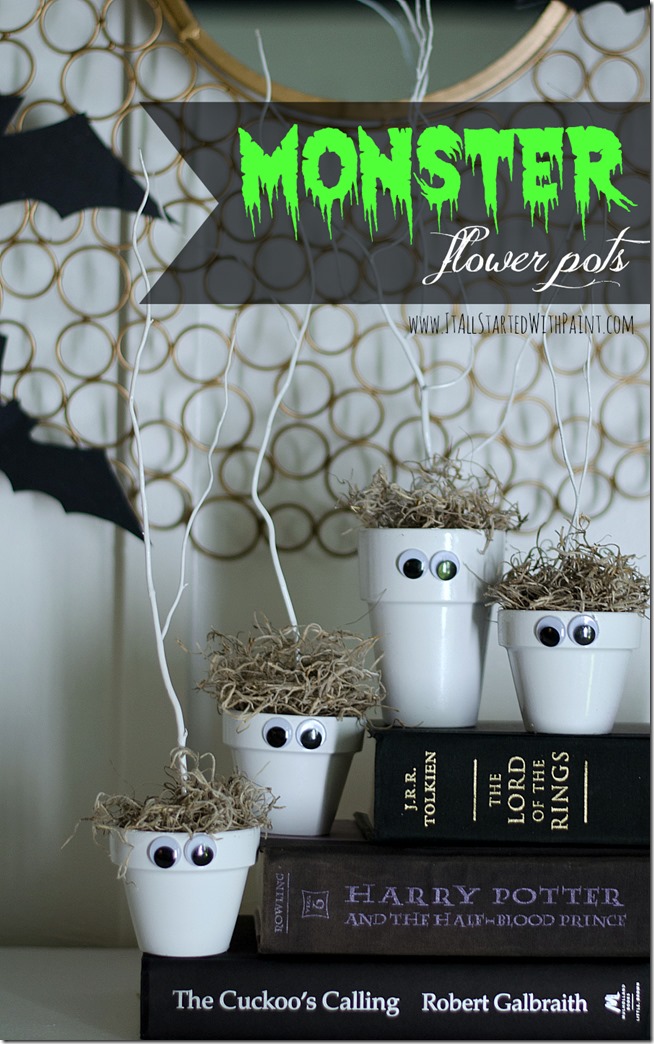 I've come to realize that, when it comes to Halloween décor, I'm a kid at heart …
I mean, what else could explain the googly-eyed monster flower pots I created?
Okay, there is my inexplicable love of all things googly-eyed.  An inexplicable love I date back to my dream of being a cartoonist.
Yes. You read that right.  Cartoonist topped the list of my career ambitions way back when …
Though, it didn't take long before I realized being able to perfectly draw Andy Capp wasn't enough to establish a successful cartoonist career …
oh the highs and lows of being a 12-year-old girl!

So now I'm left with creating googly-eyed Halloween crafts …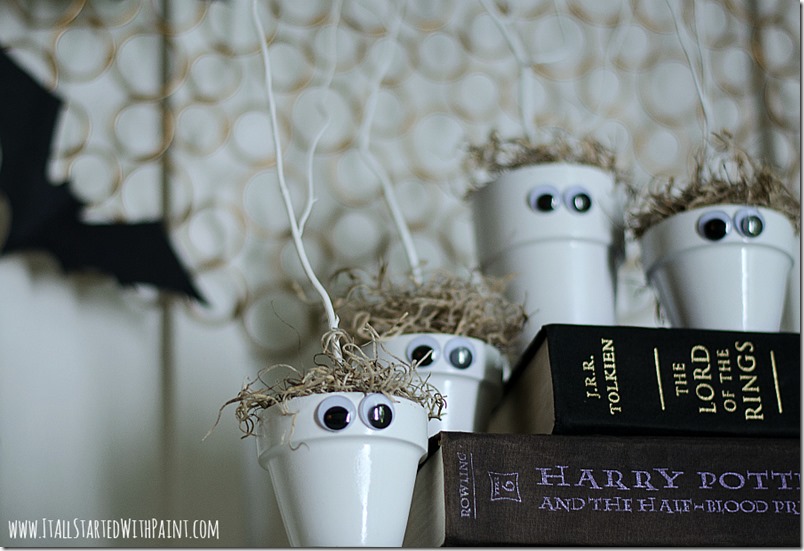 Like these monster flower pots.
Now I'll fess up.
These monster flower pots didn't start out as googly-eyed monsters. The intention was to create ghost flower pots.  But when I added the dollar store moss, they suddenly looked all Medusa-like …
so I went with it.
Hey, I can go with the flow …
I mean look how I've channeled my failed cartoonist career into creating cartoonish crafts!


P.S.  I was going to create a whole step-by-step tutorial with photos and all on how to make this Halloween craft for kids, but realized that wasn't necessary.  I could just tell you that I spray painted terracotta pots with white spray paint.  But you could just use white acrylic paint and a brush if that's easier.  I also spray painted some sticks from the yard white.  The googly eyes were found at the craft store.  They have adhesive on the back.  So I just stuck them on.  And added dollar store moss.  And voila!
You Might Also Like: