Homemade Lip Gloss with Jello – How to Make Lip Gloss DIY.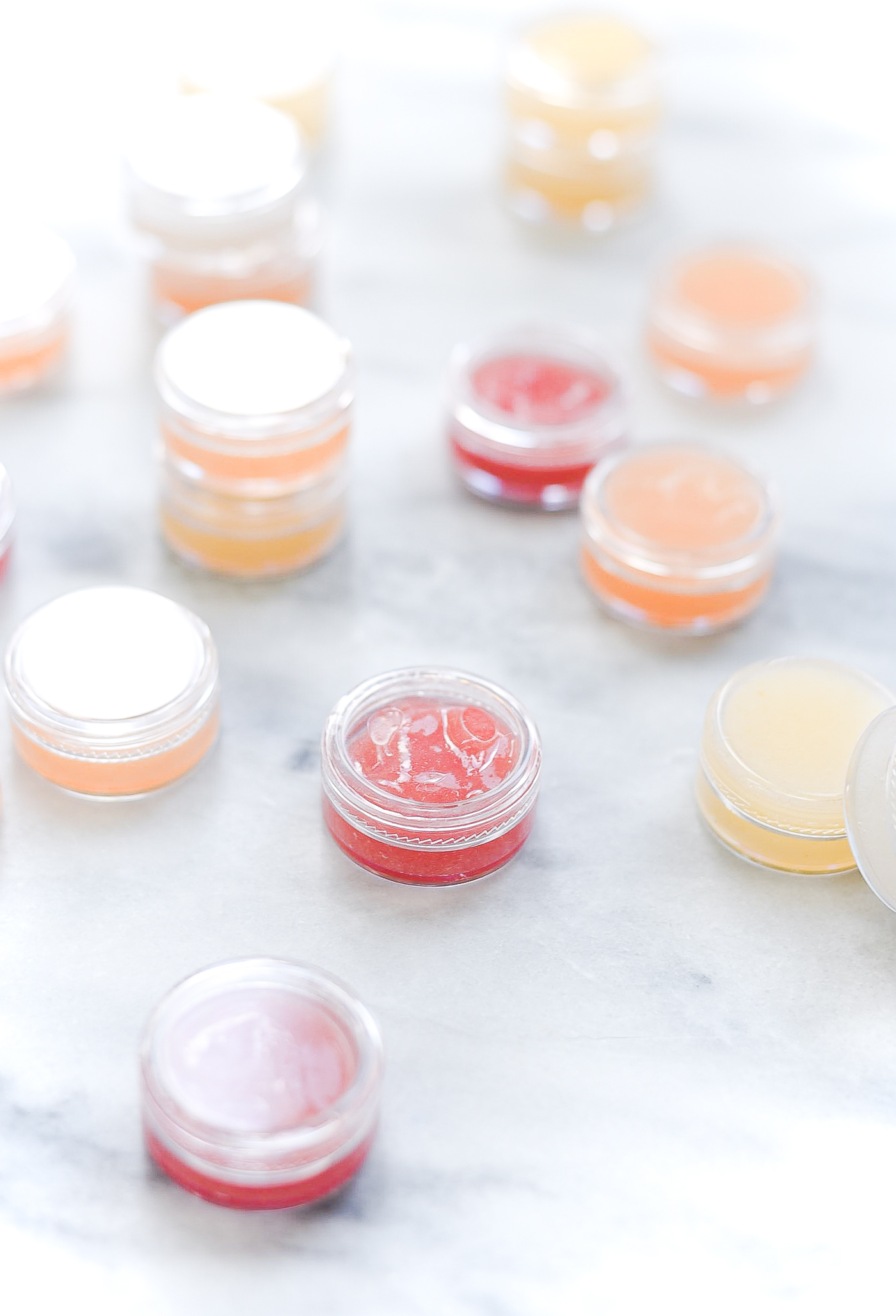 My home is what would some would call "charming."
And by "charming," I don't mean cute. In fact, that "charming" description is not meant to be a compliment.
When I say charming I'm referring to a real estate term. And in real estate terms "charming" = small.
Space-challenged. Square-foot-limited.
You get the picture.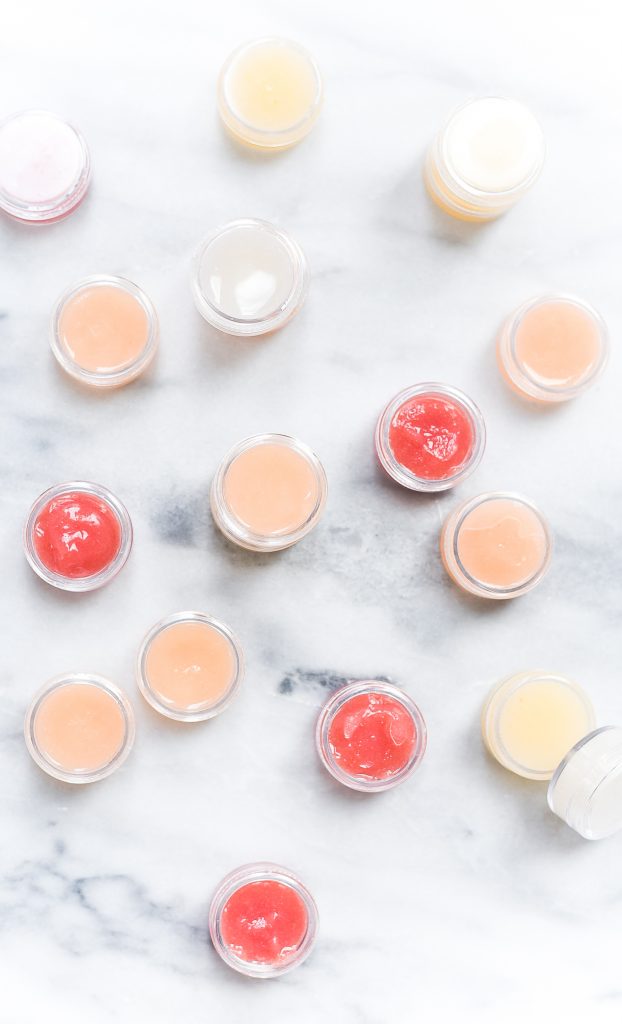 As such, in our "charming' home there is no dedicated office. And with everyone working/studying from home, the entire house is the "office."
Most days my husband sets up "office" in what we call the "back room." It's actually a first floor family room addition we put on 19 years ago.
But some days he'll mix it up. Move around. And suddenly the master bedroom is his "office" for a long conference call. Or the dining room becomes his "office" for a two-day teleconference board meeting.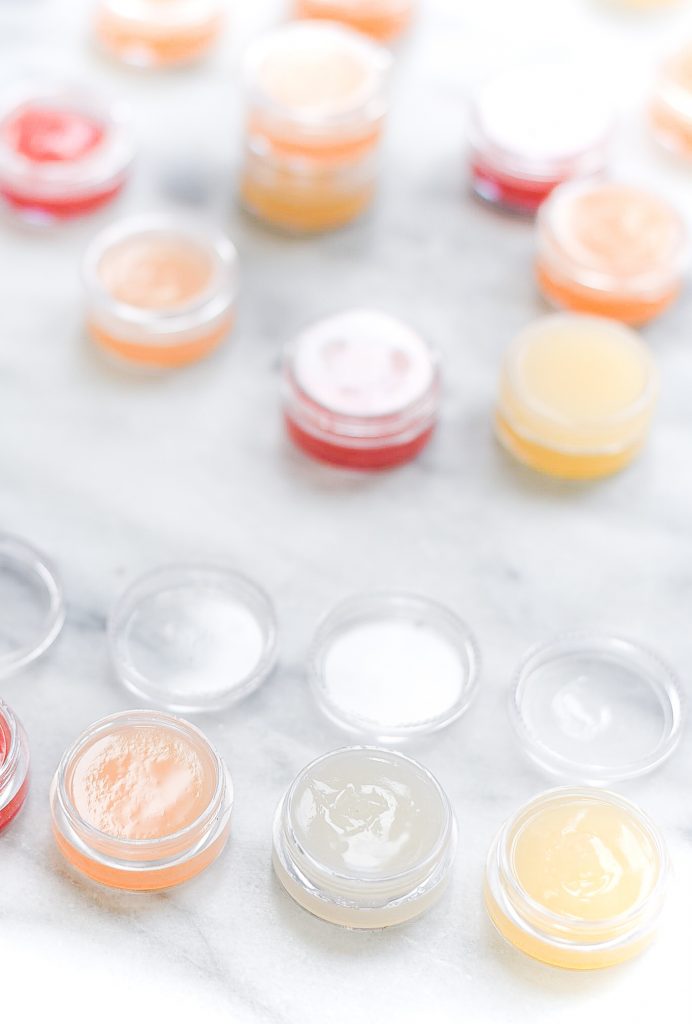 My daughter's "office" (or, more accurately "library" since she's a college student) vacillates between a cramped table in the kitchen, her bedroom … and an occasional rare appearance in the living room.
And me?
I'm all over the place.
Literally. Figuratively. And physically. 😉
My Etsy shop "office" occupies a space in the basement. My blog writing and picture editing "office" is in a corner in the living room. And my blog craft-project-making "office" has been set up in the "back-room"-family-room addition.
Which means when I'm crafting, Mike and I are often sharing an "office" space.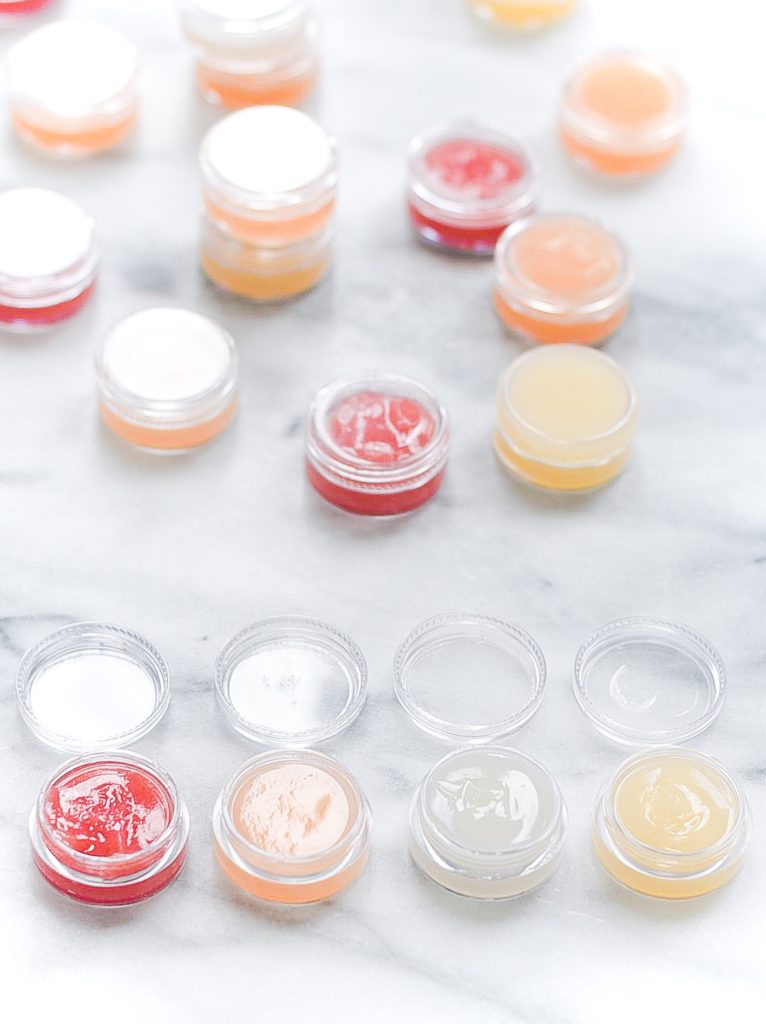 So when I was taking these pictures of my finished Homemade lip gloss with Jello pots, he was … um … intrigued? Perplexed? Distracted? A combination of all three?
"What are those?" he asks.
"Lip gloss," I reply.
"Oh. At first I though they were pudding cups. But that couldn't be right. And then I wondered if they were candles …" he mused.
You may not be able to tell from these pictures, but these little lip gloss pots are very small. Tiny. Charming, some might say. And the idea that they were teeny tiny puddings — or candles — made me chuckle. 🙂
How To Make Homemade Lip Gloss with Jello
Materials*
Jello in Assorted Flavors (I used Mango, Apricot, Strawberry & Grape)
*includes affiliate links.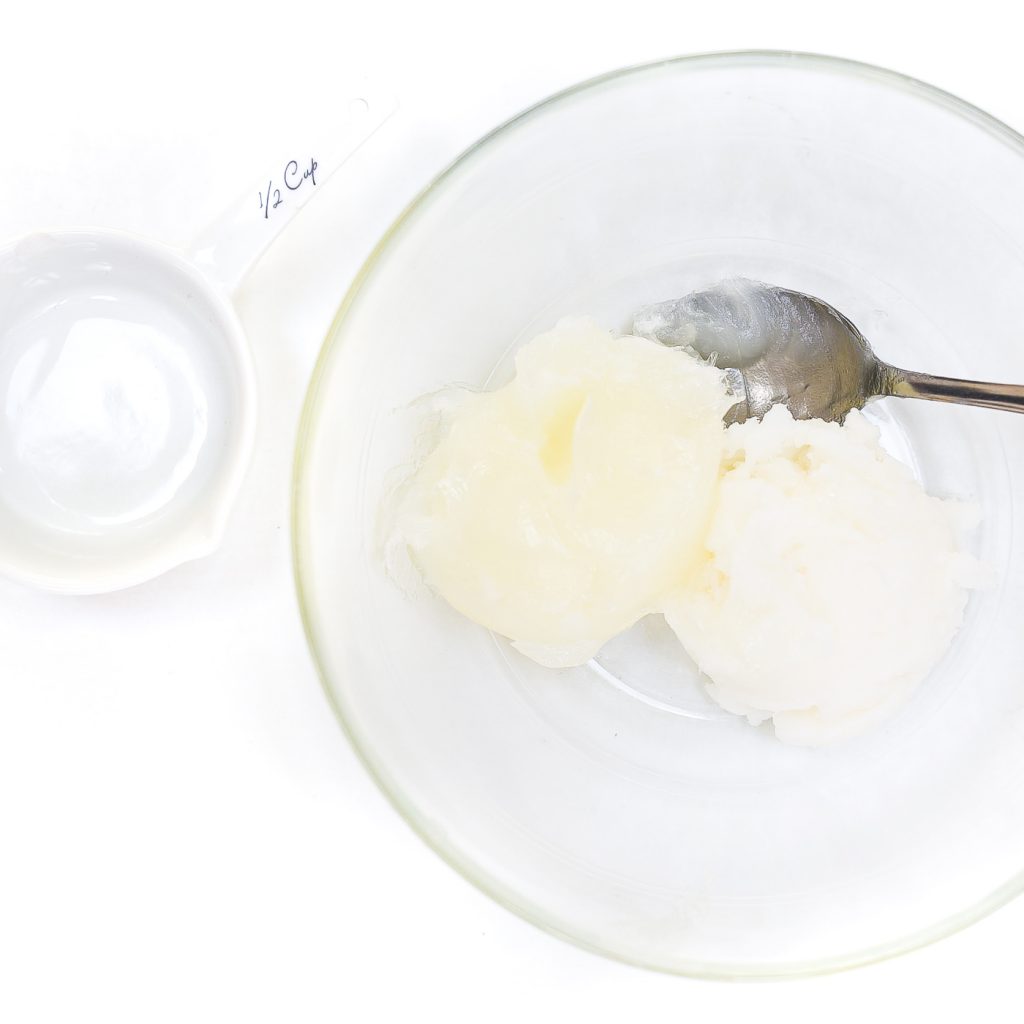 Measure out 1/2 cup of Coconut Oil and 1/2 cup of Vaseline in a microwave safe bowl.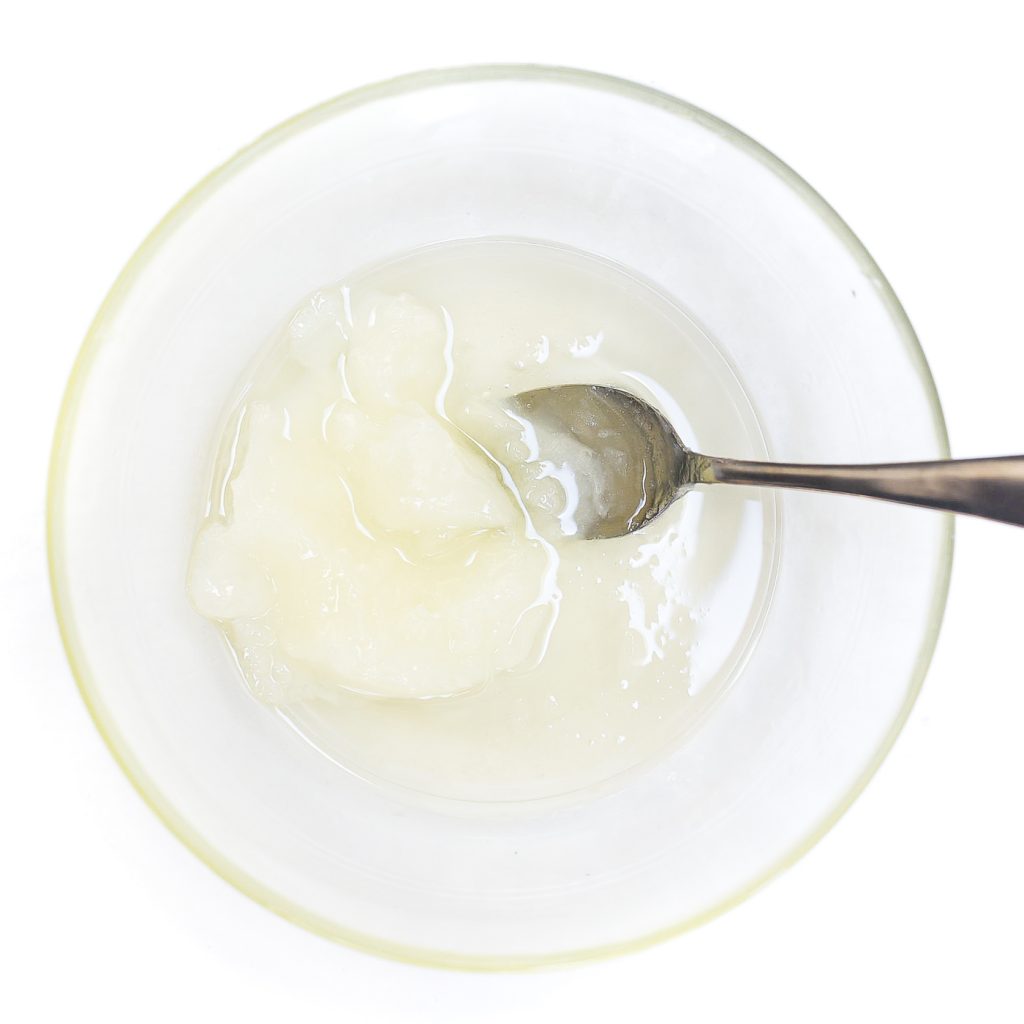 (Remove spoon) and microwave for 20 seconds. I microwaved for 30 seconds and think it was too long. My lip glosses didn't set up as I would have liked in the end. I think I over melted the coconut oil. You don't want it too liquid-y.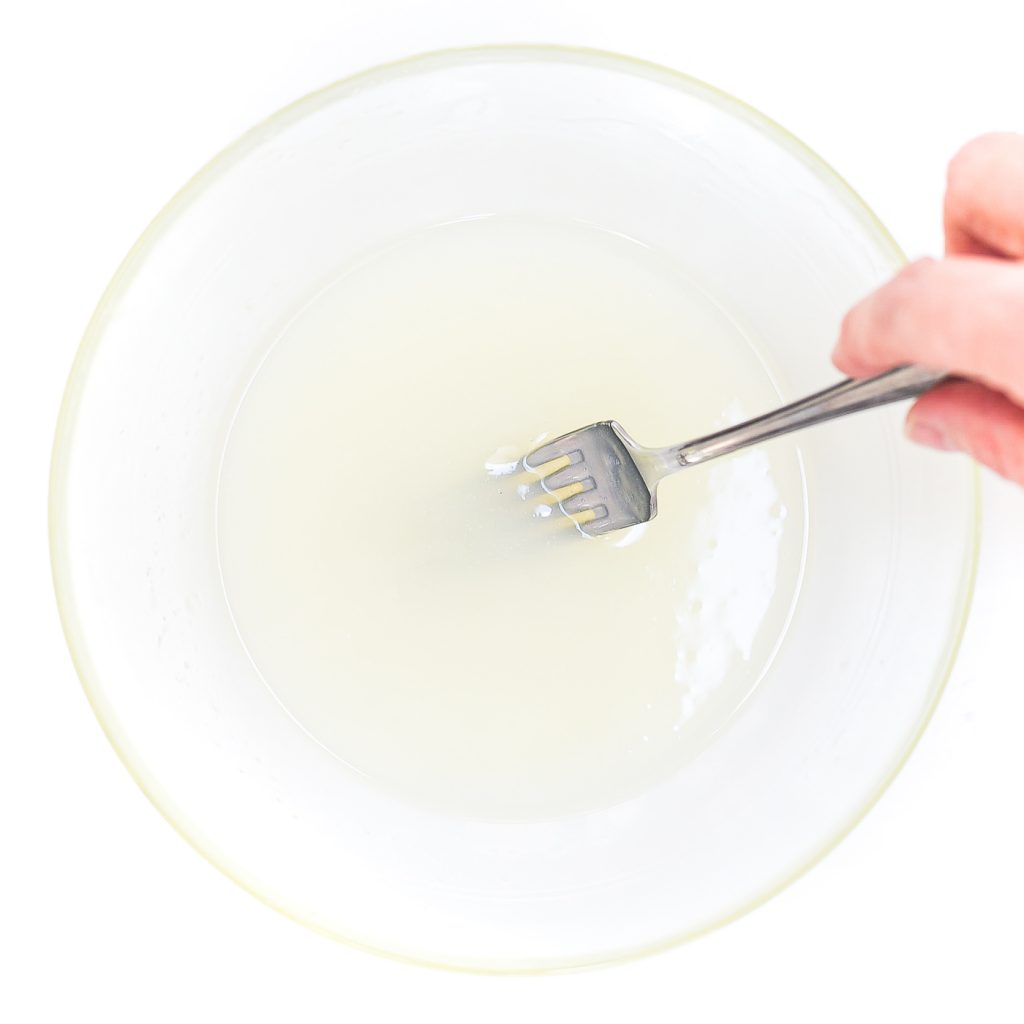 Mix Vaseline and melted coconut oil together with a fork. You want it well mixed and creamy.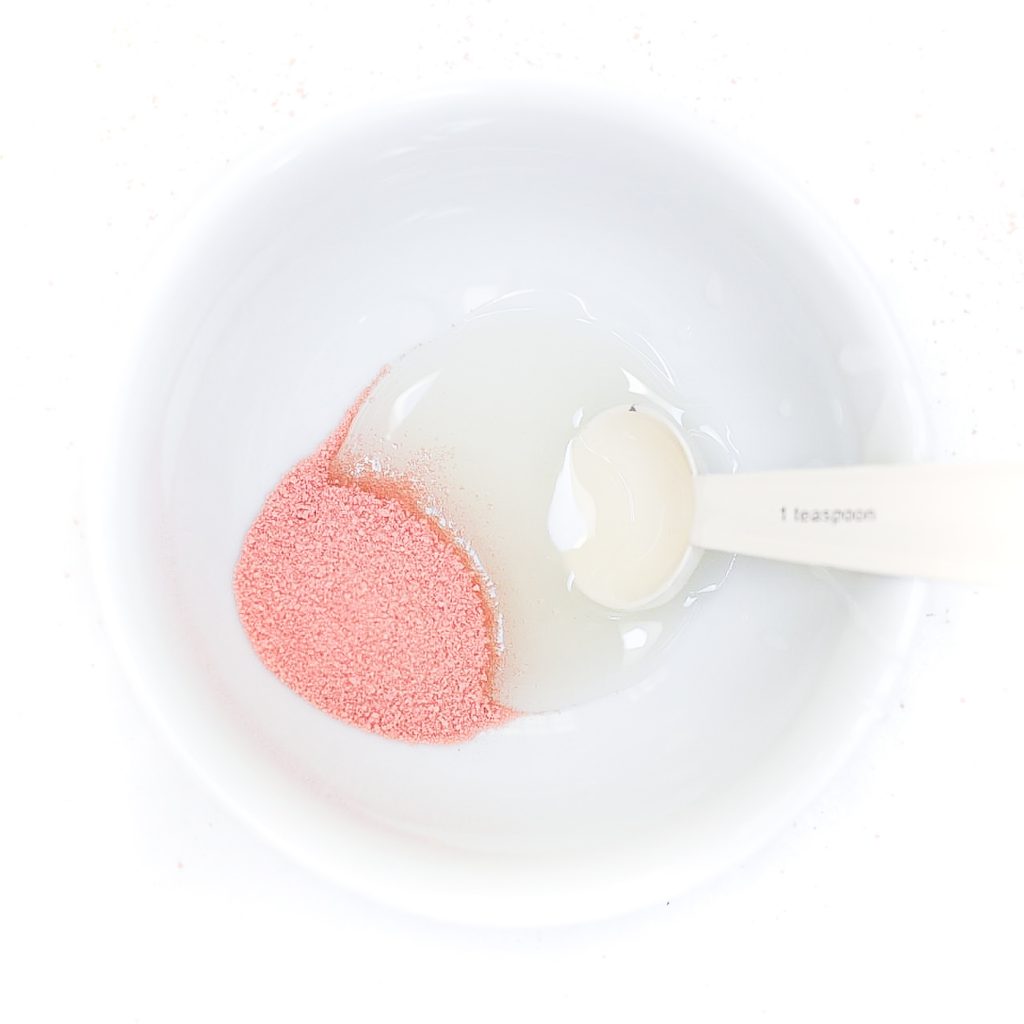 Mixed together 4 tablespoons of the coconut oil-Vaseline mixture with 1 tablespoon Jello.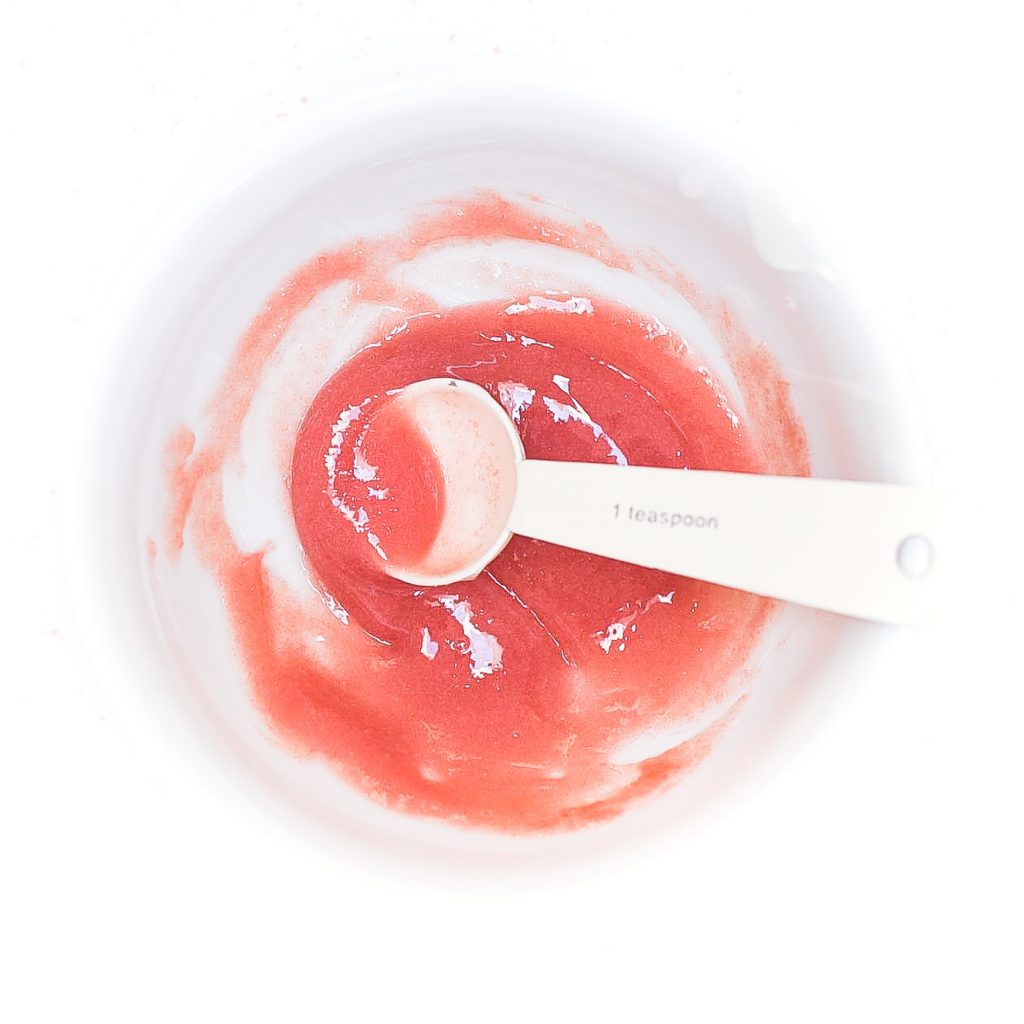 Mix well.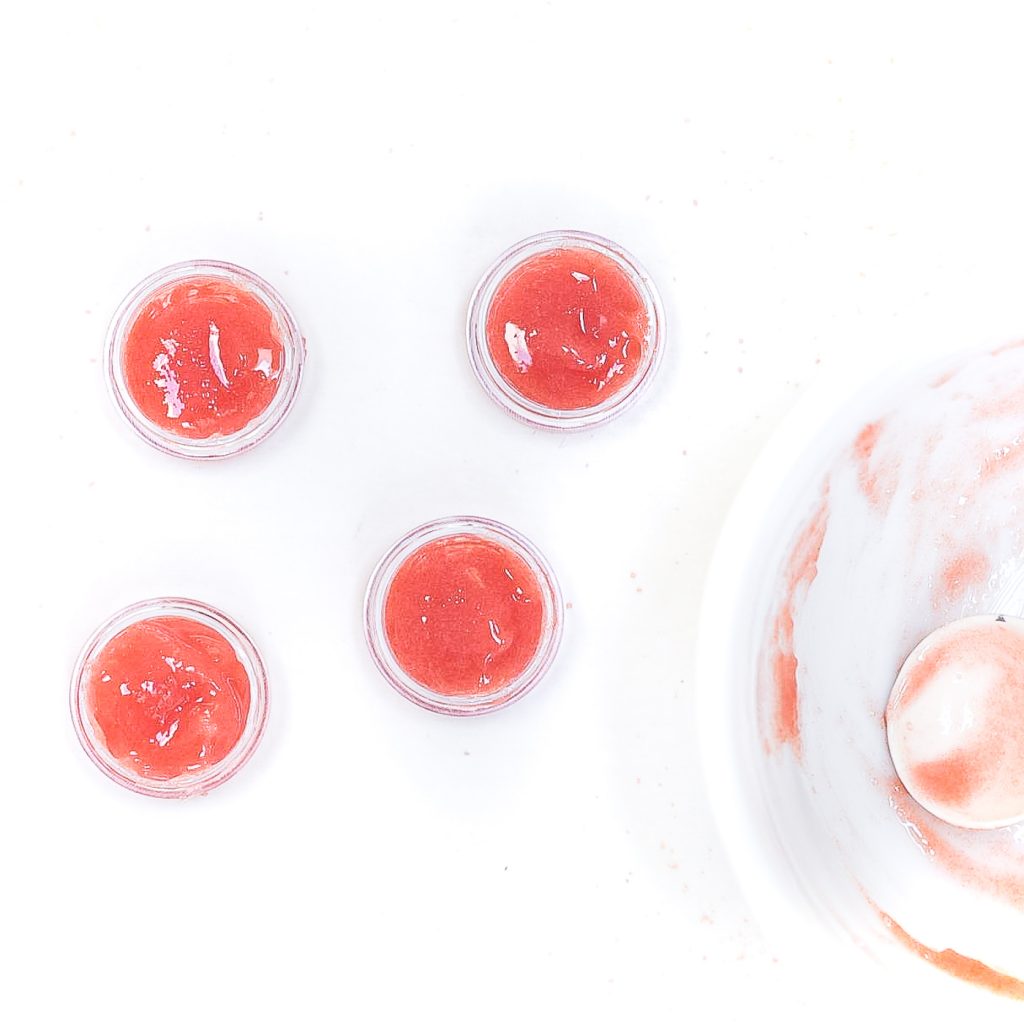 Scoop into mini clear pots.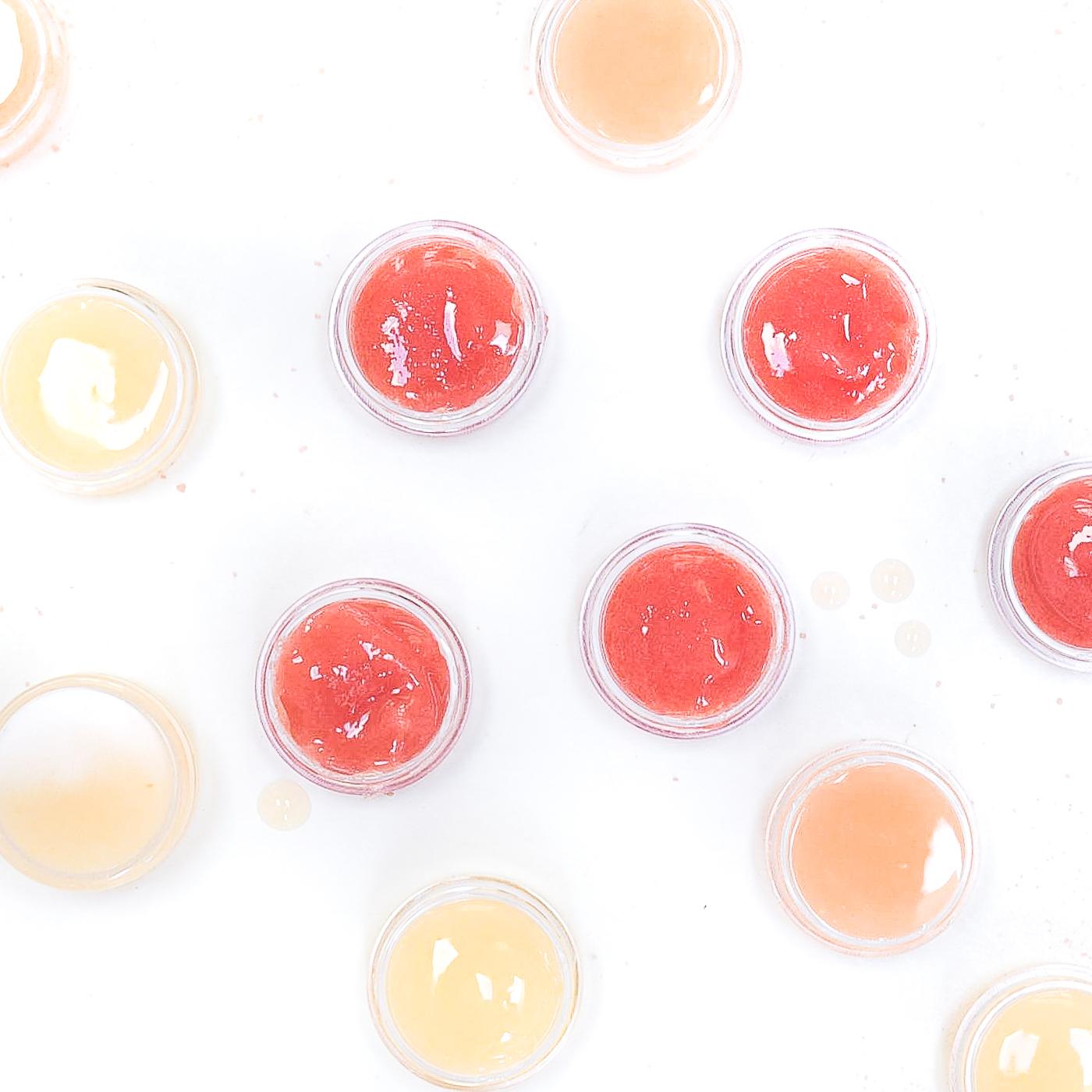 Add lids and let set up overnight.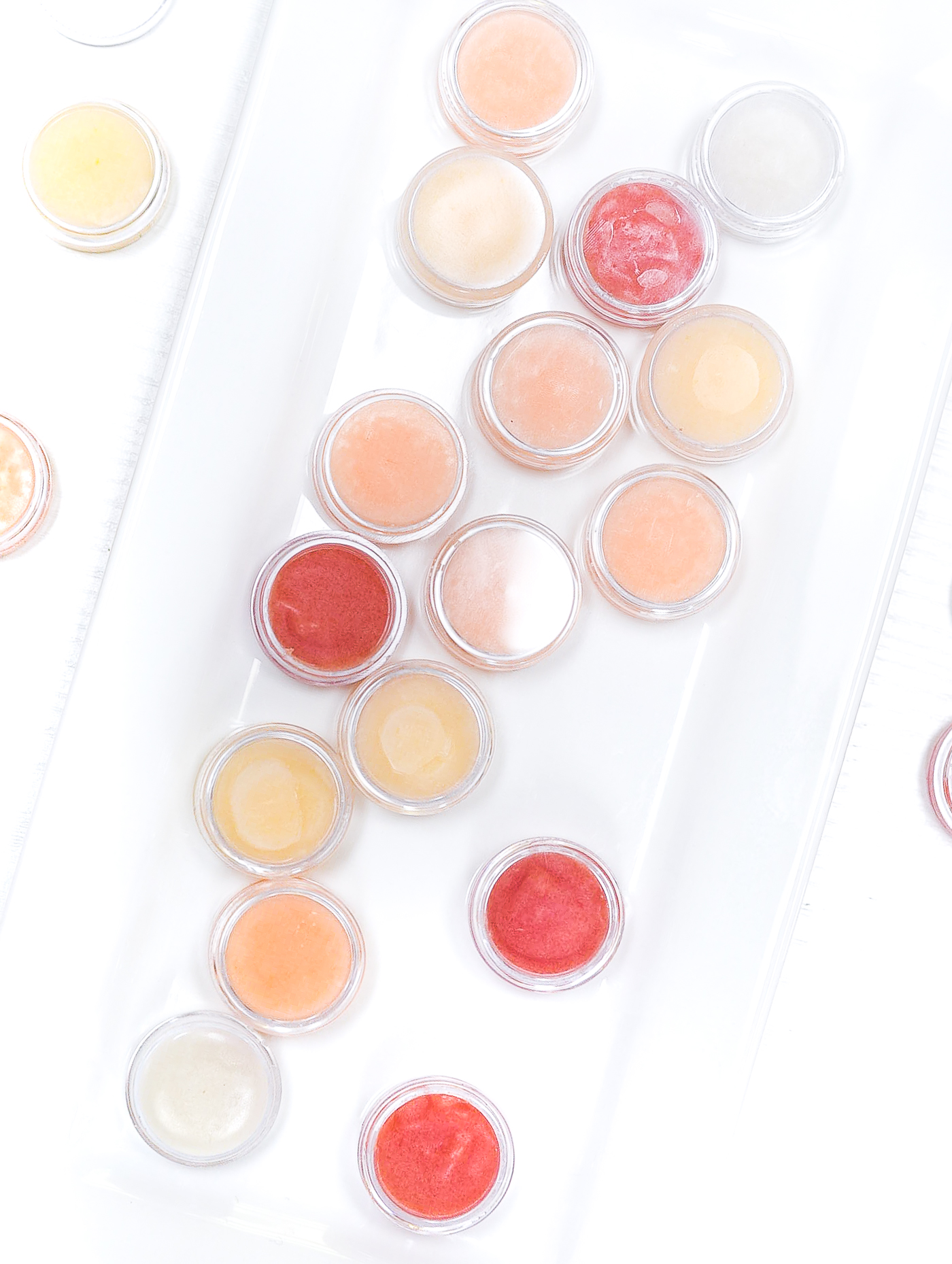 As I mentioned, mine never really set up into a solid. I did try to put them in the refrigerator at one point and that helped. But once they were back at room temperature they became less solid.
But they still work. And taste great too!
P.S. The grape Jello didn't turn the lip gloss purple. Instead it was a grayish-white (and more white once it set up).
P.P.S. Adding beeswax to the coconut oil-Vaseline mixture could help with getting them to be more solid. I have a beeswax project I'm working on this week so I can let you know!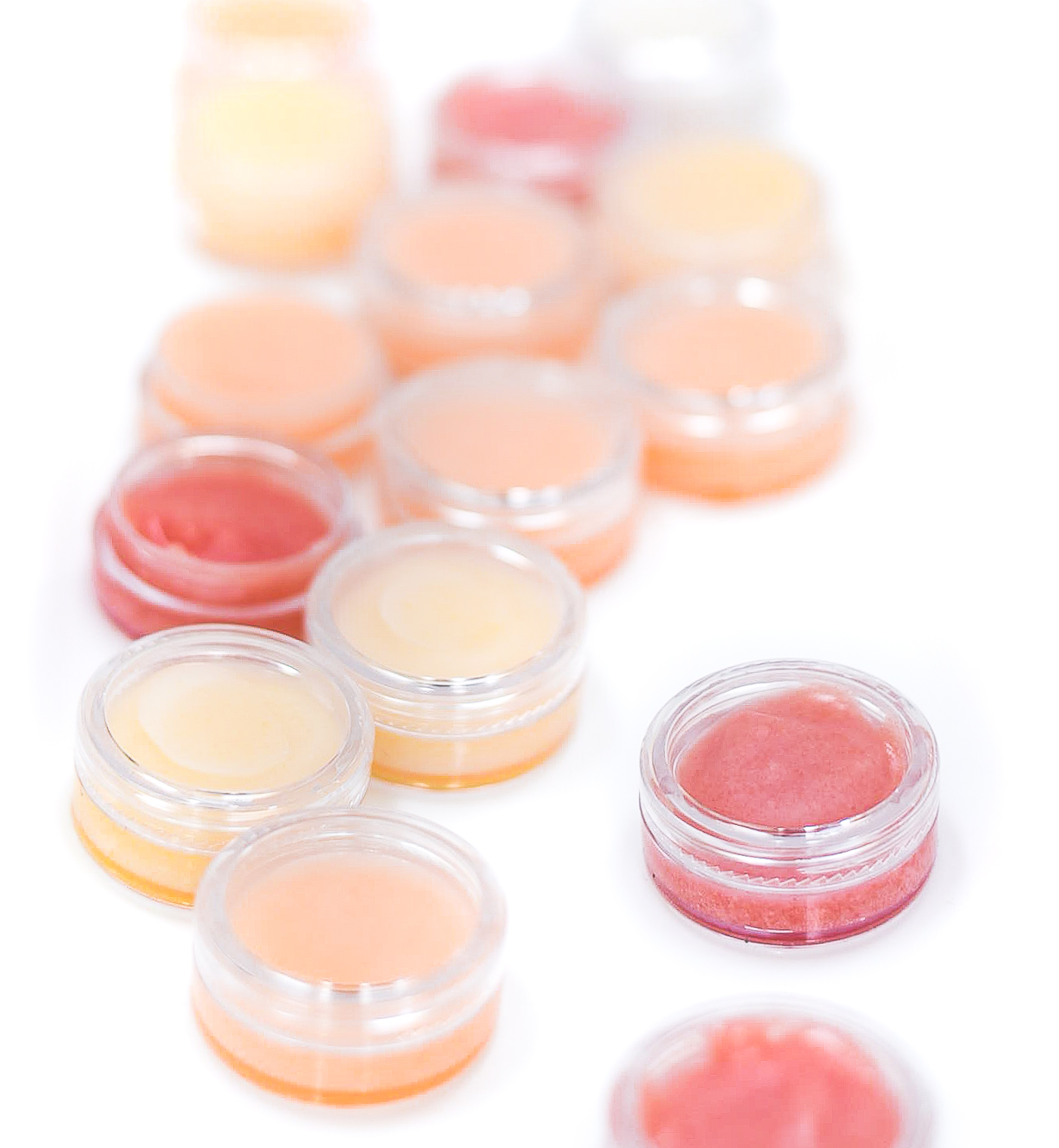 Pin It!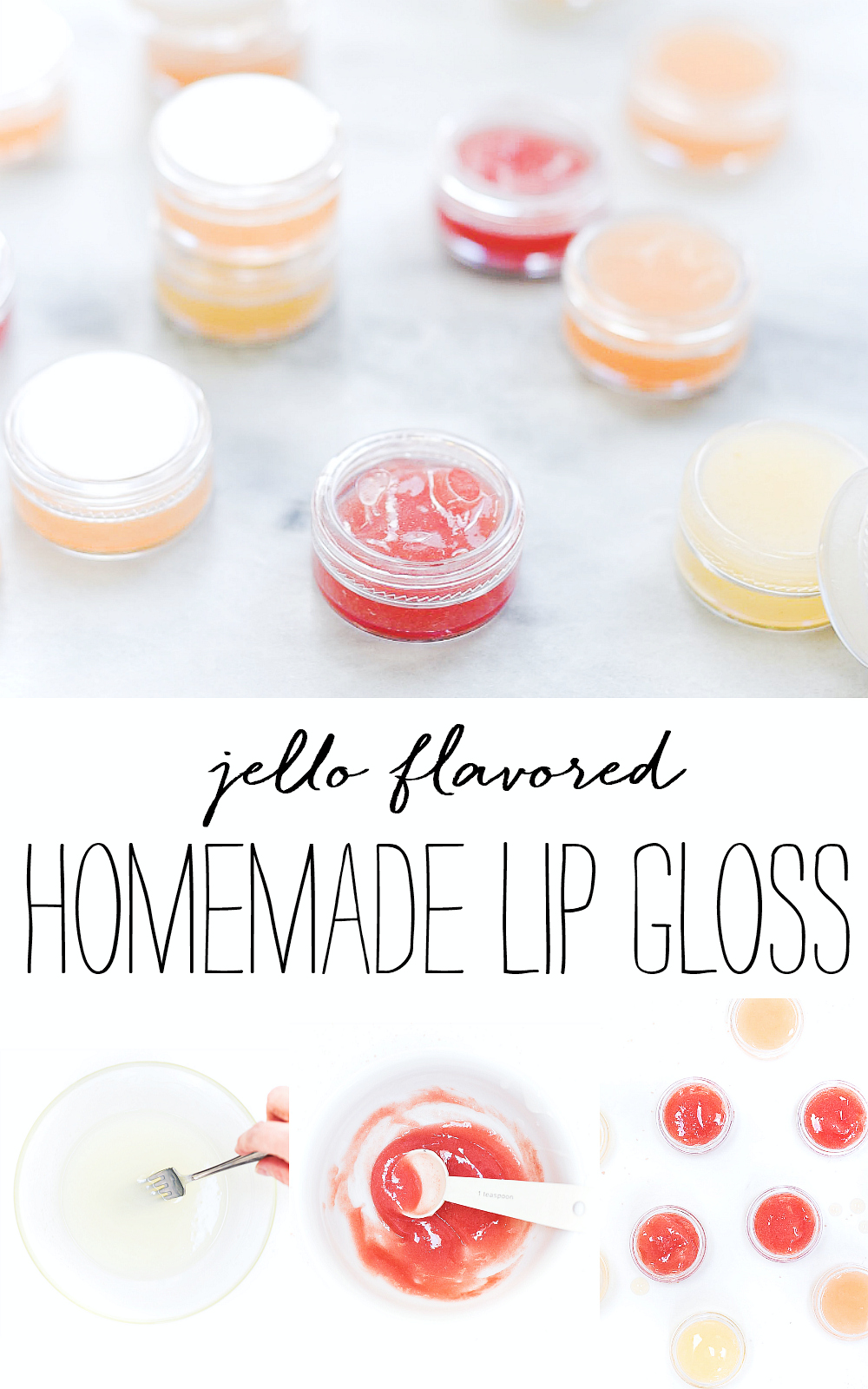 You can find more of my crafts and diy projects at this link ….