I have nothing to show.  Well, almost nothing to show.  But it's not something I created.  It was "outsourced" to World Market
… but I'm hoping to recreate it next year.
So instead I'll share some random thoughts …
Like, was anyone else distracted by Matthew's brassy highlights in the season 3 premiere of Downton Abbey?  Who knew the British ruling class highlighted their hair at the turn of the century.  I was having a hard time focusing on his protestations about taking Lavinia's family money.  I was blinded by the brass …
Speaking of Downton Abby, in my naiveté (I'm a novice to the series and didn't realize season 3 had already aired in the UK), I crossed paths with a spoiler online about a major character that left me quite sad.  Don't fret.  I won't spoil it for you too.  I'm not that kind of person … or blogger.
And then there's my obsession with Christmas.  Christmas 2013, that is.  The advance planning has taken shape in the form of bottle brush tree deliveries.  I already told you about the trees on sale I found at Boscov's.  All 42 arrived safe and sound.
But then I stumbled across these …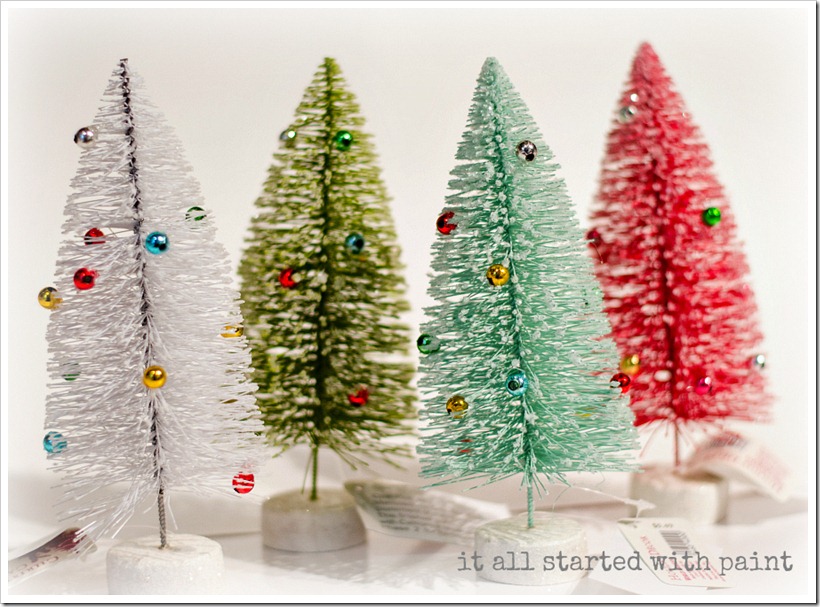 … at World Market online.  And they are even more fabulous in person.  All seven glorious inches of them.  I tried to hoard even more, but World Market  would only cough up one set of four.
That's okay.  I have a plan for those 42-assorted-sized green trees from Boscov's. They will be bleached.  And dyed.  Following the most fabulous video tutorial ever that I found here.  It's well shot. Well edited. Easy to follow.  Set to the backdrop of a great song. An all around a viewing pleasure …
Oh, and who knows, I may even dye one tree brassy blonde in honor of Matthew's hair …


… and, no, I didn't spend my entire day yesterday bleaching bottle brush trees for next year's Christmas décor.  Well, not all day.  And not all the trees.  Just a sampling.  You know, to make sure it really works …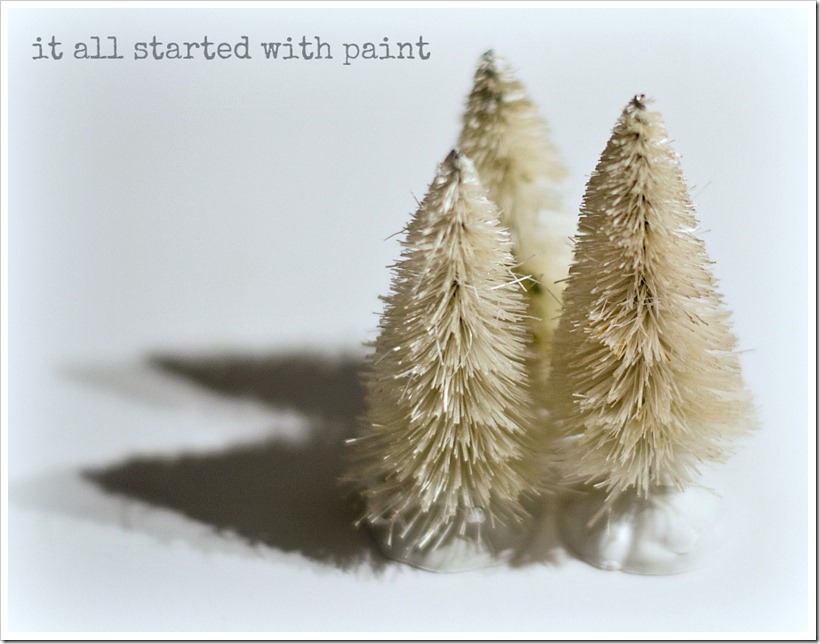 Sharing at * Funky Junk Interiors *