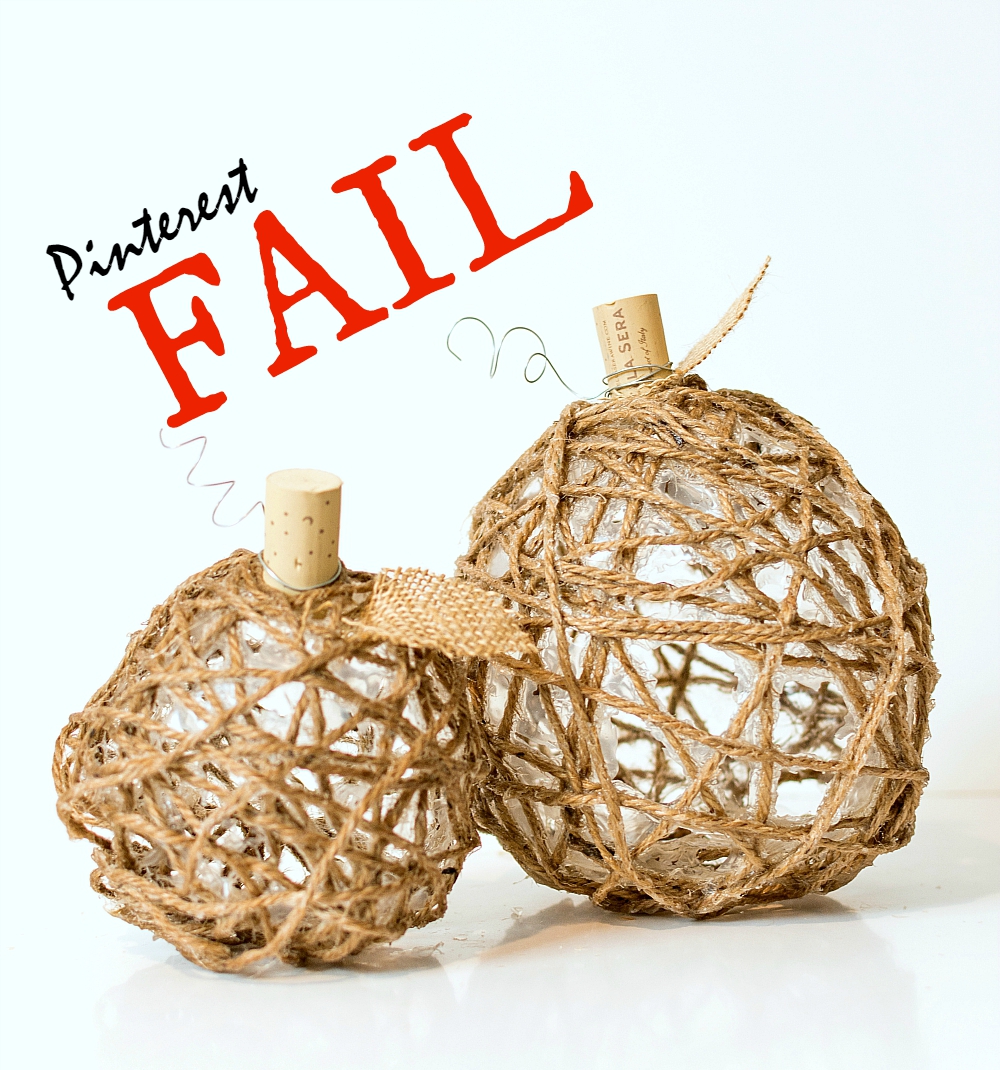 I was really excited about this project.
I couldn't wait to get started. But before I got started, I conducted extensive research using various techniques.
Should I add water to the glue mixture?
Should I wrap the balloon in Saran wrap first?
What material should I use? Twine? Jute? Yarn?
This was going to be the Halloween project of the year. It was going to be pinned and pinned and pinned again and again and again. It was going to blow up on Facebook. And Twitter. And Instagram.
This was the project that would go crazy viral and make me the most famous blogger in all the land.
Bwahahahaha!
And that, my friends, was my downfall. Dreaming dreams of grandeur and fame. The universe had no choice but to cut me down to size with a craft fail.
Sigh.
But since time was spent and messes were made and pictures were snapped, I'm going to share the tutorial anyway. Perhaps together we can figure out exactly where this all went wrong …
I started by blowing up two balloons. As you'll see later in this examination, I perhaps should have tied them tighter.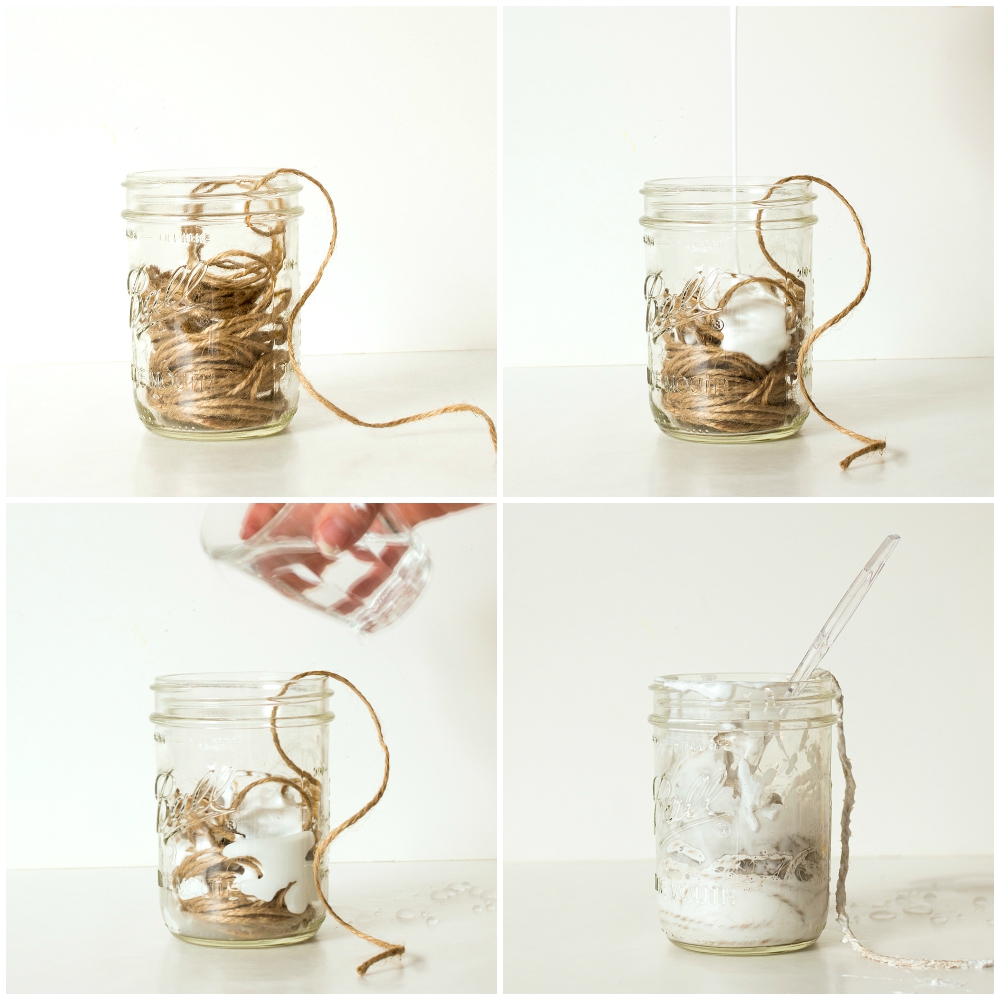 Then I prepped the jute and glue mixture. I chose to contain the mess to a mason jar. I added jute. Added glue. Added some water (about a 2 parts glue to 1 part water mixture) and mixed it up. I also tried out a glue only with no water added option on the second balloon.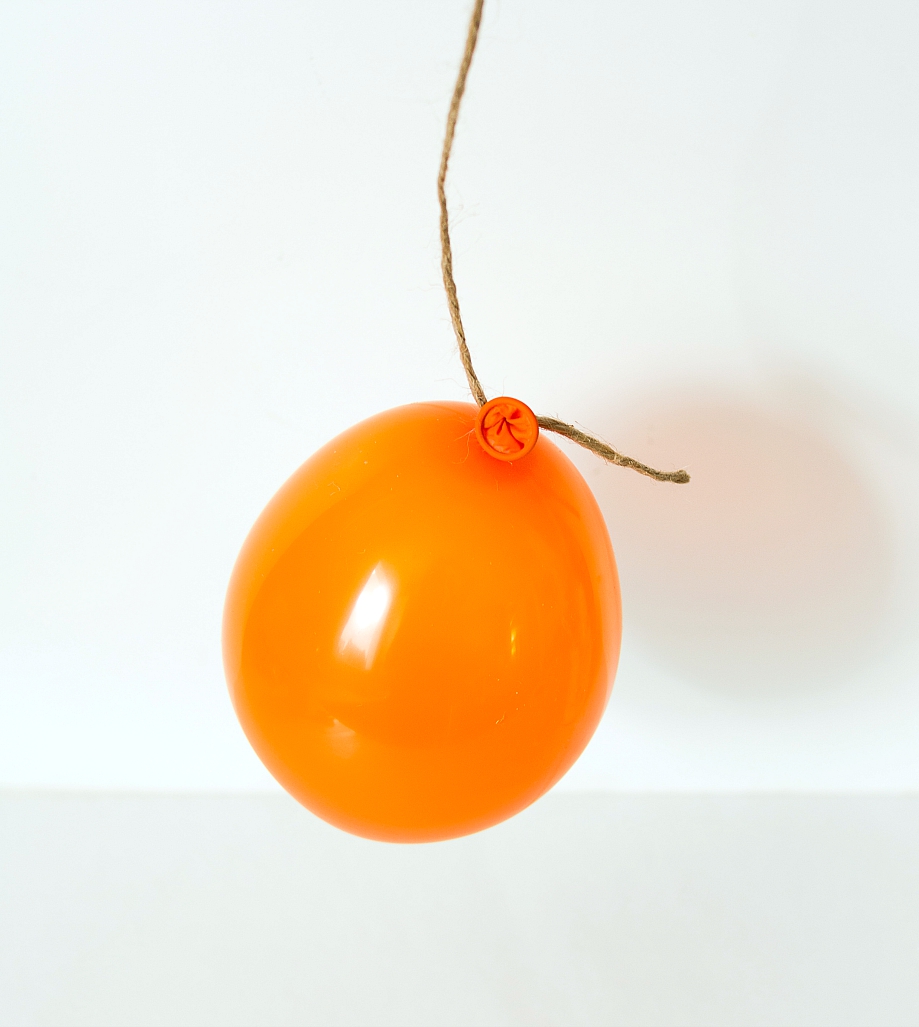 I tied up my balloons and got started wrapping the glue soak jute around it.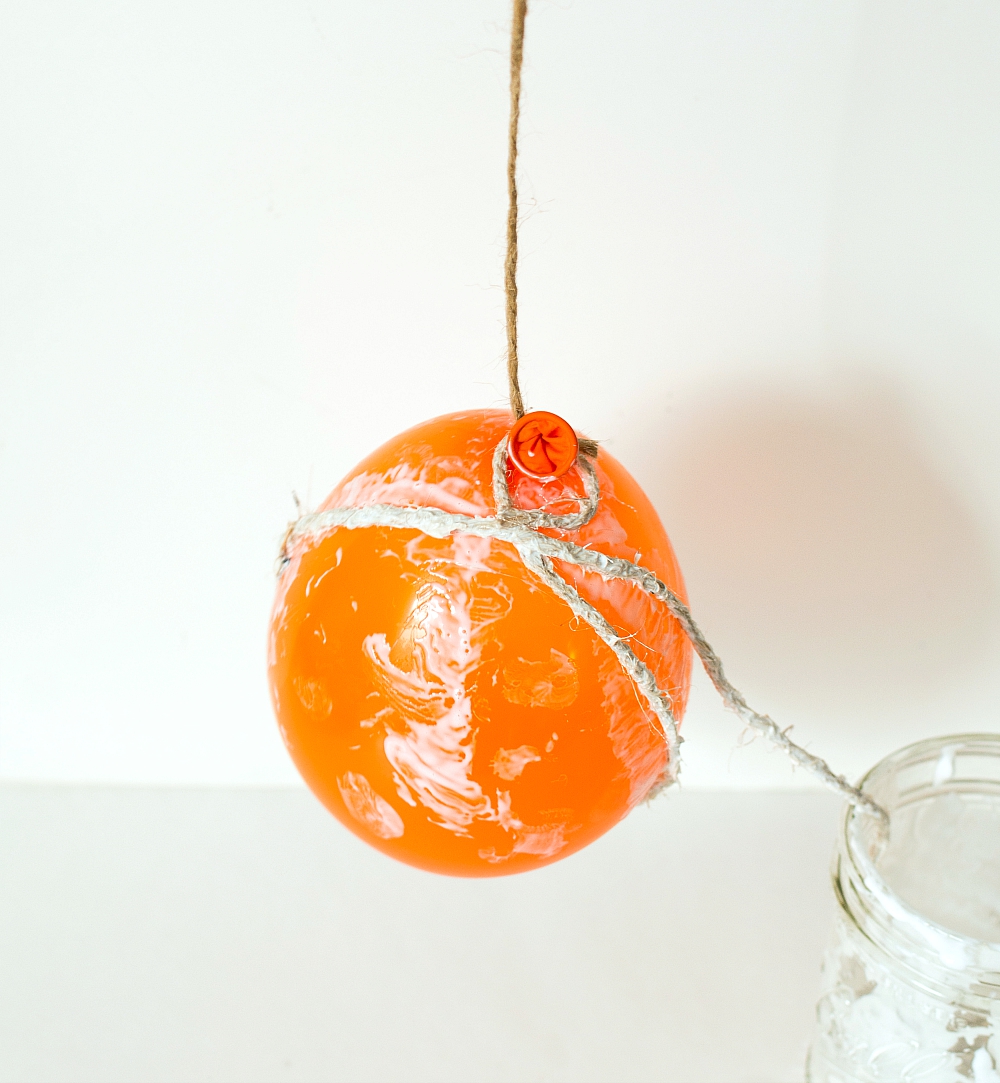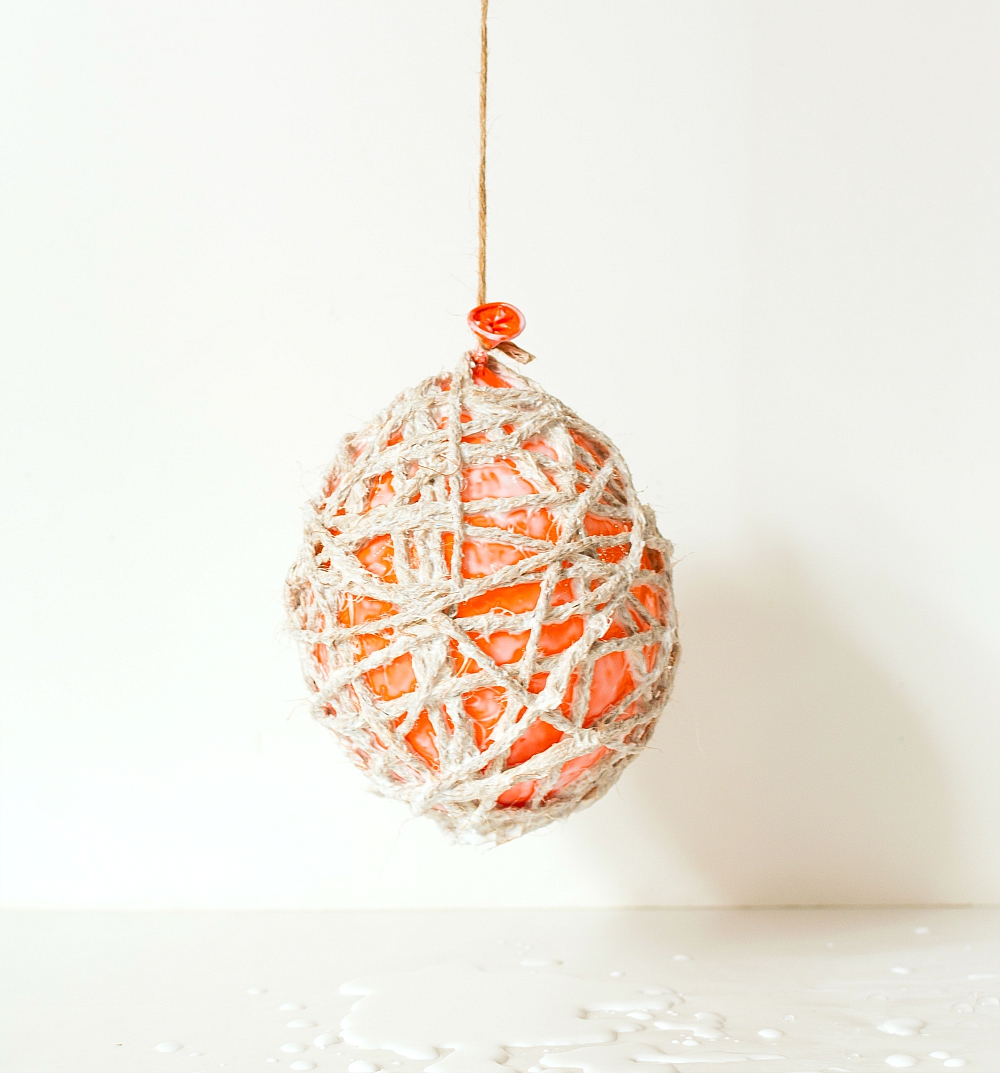 And here's where my diabolical plan started to unravel …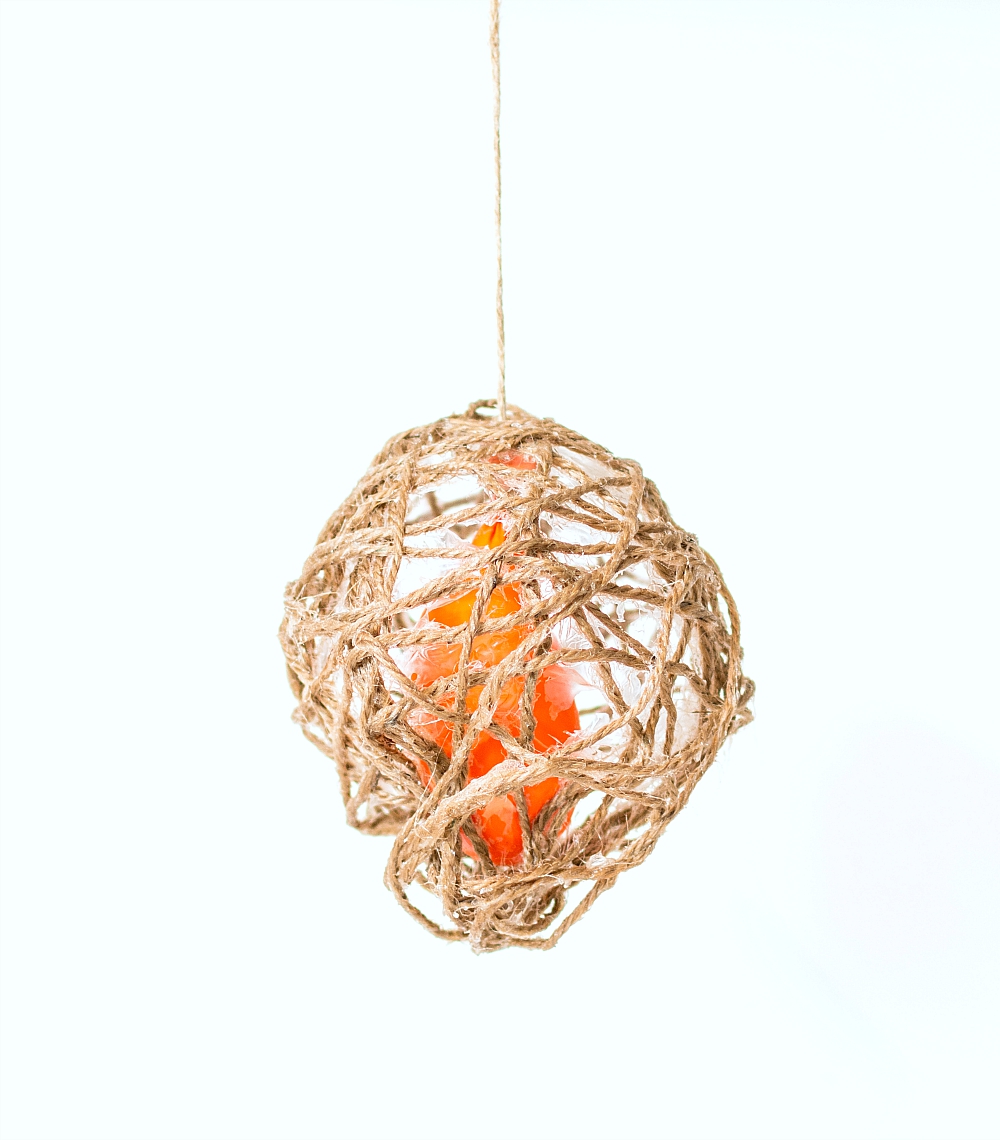 literally. The balloon deflated before the glue soaked twine dried.
But that's not the only problem …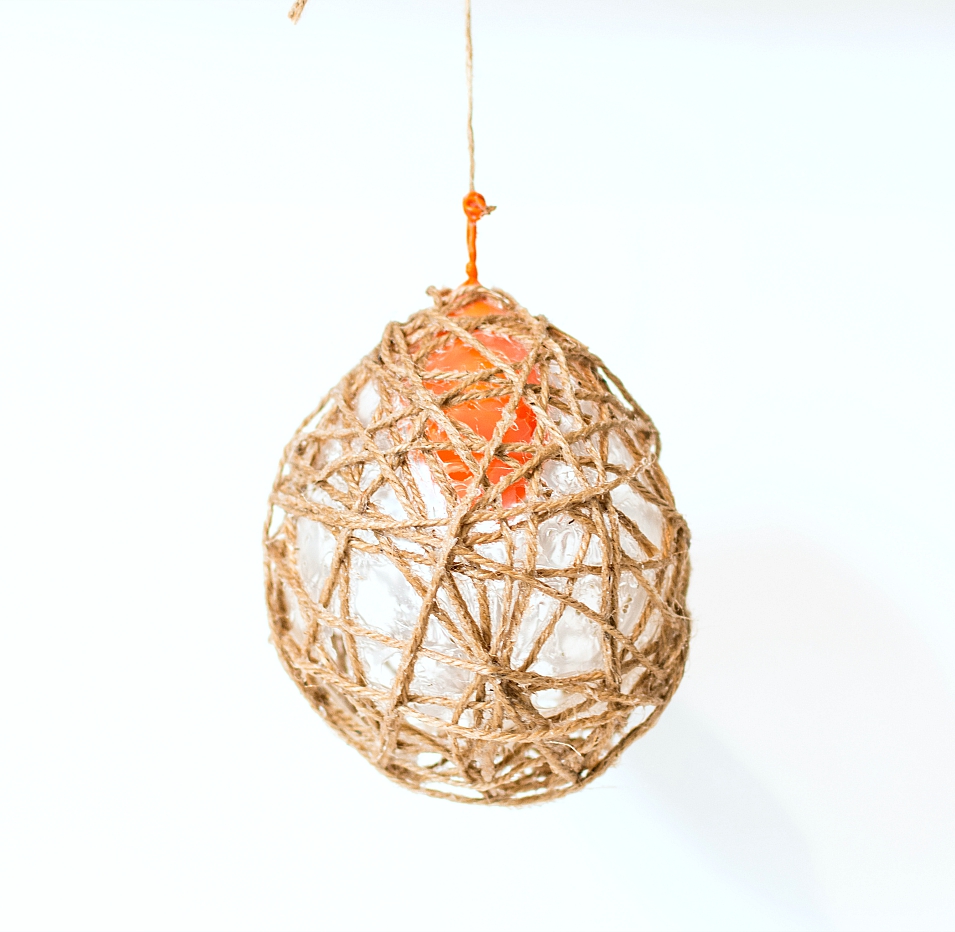 See all that dried glue between the jute?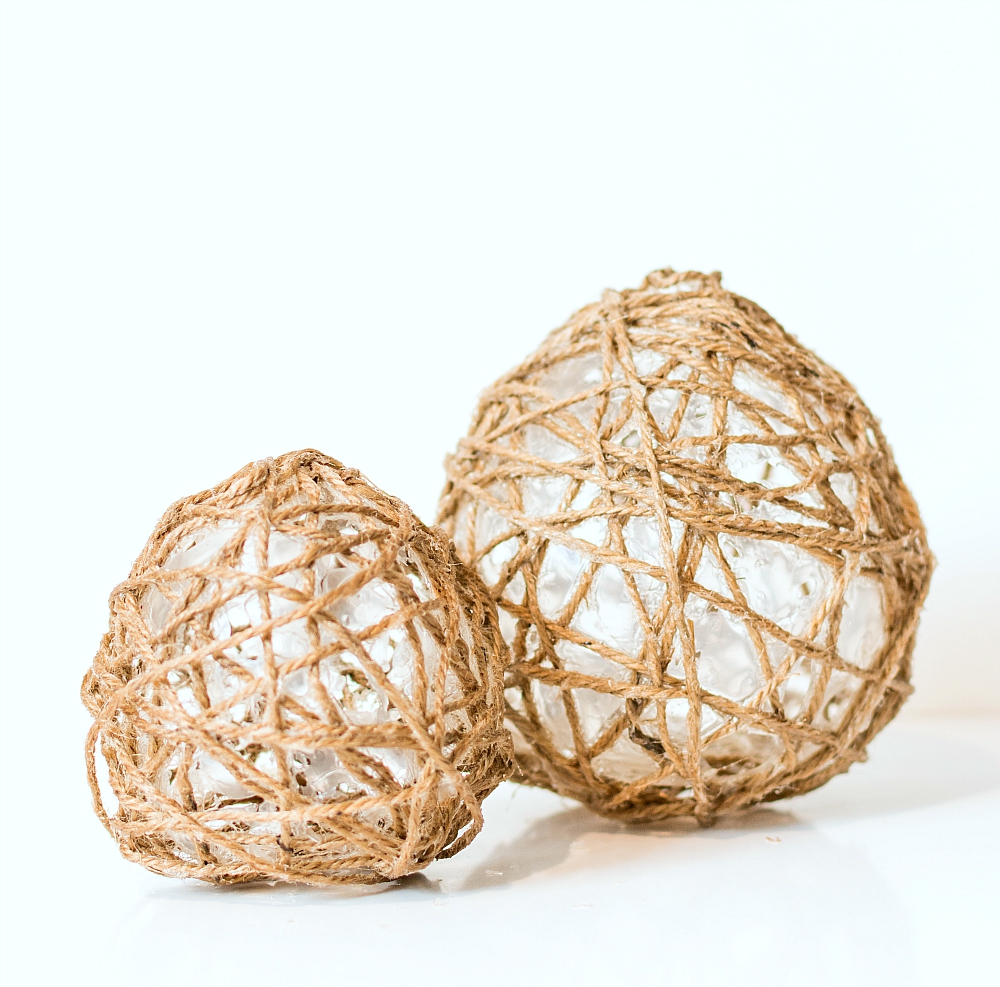 Trust me, it looks even messier in person. I tried to poke it out but it just made matters worse.
So what's a DIY blogger to do when a craft goes wrong?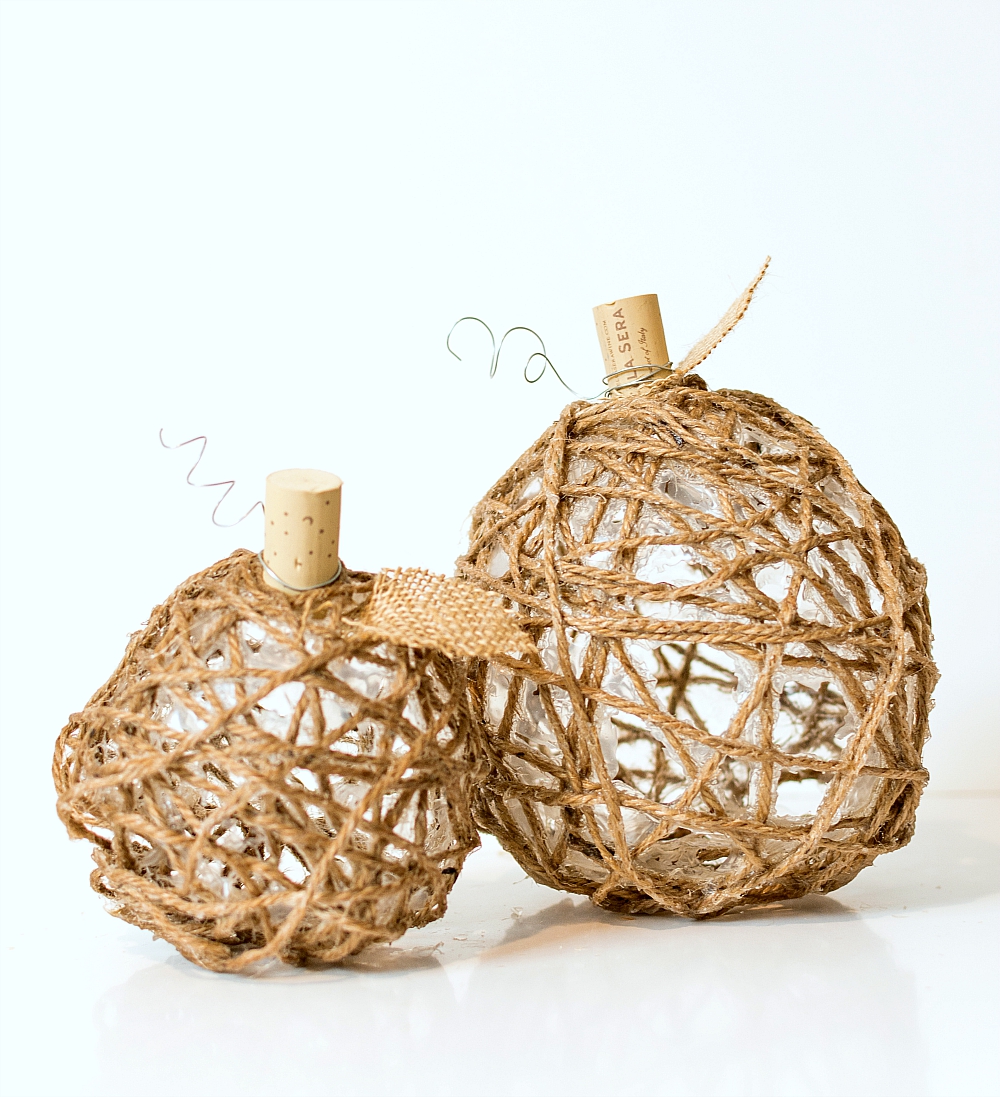 Dress it up like a pig with lipstick, of course!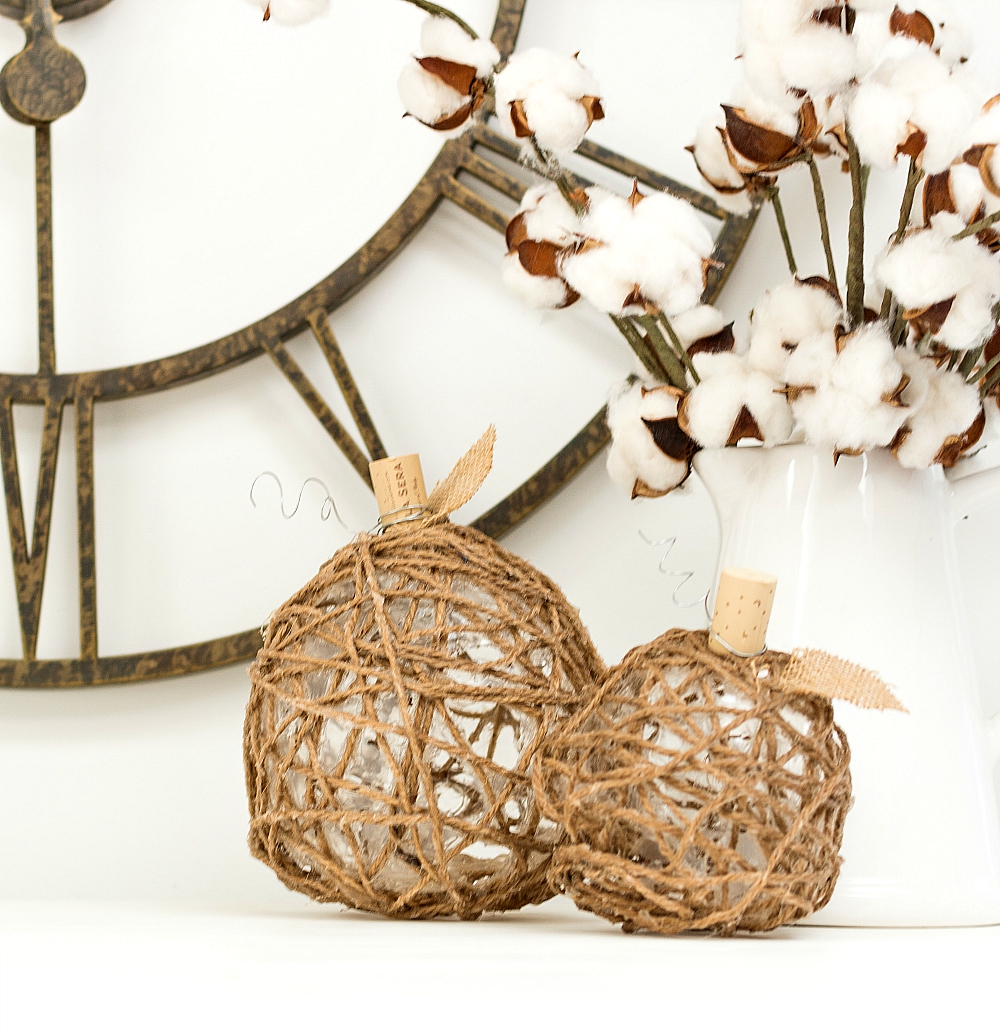 Or, in this case, add a wine cork stem and burlap leaf and picture wire squiggle.
Sigh.
Now I need to come up with a new idea to decorate the space above the armoire in the family room.
Any suggestions for a fool proof pumpkin DIY?
Sharing: | Link Party Palooza | A Stroll Thru Life | Cozy Little House |