Mason Jar Craft Storage Ideas with Chalkboard Paint Lids.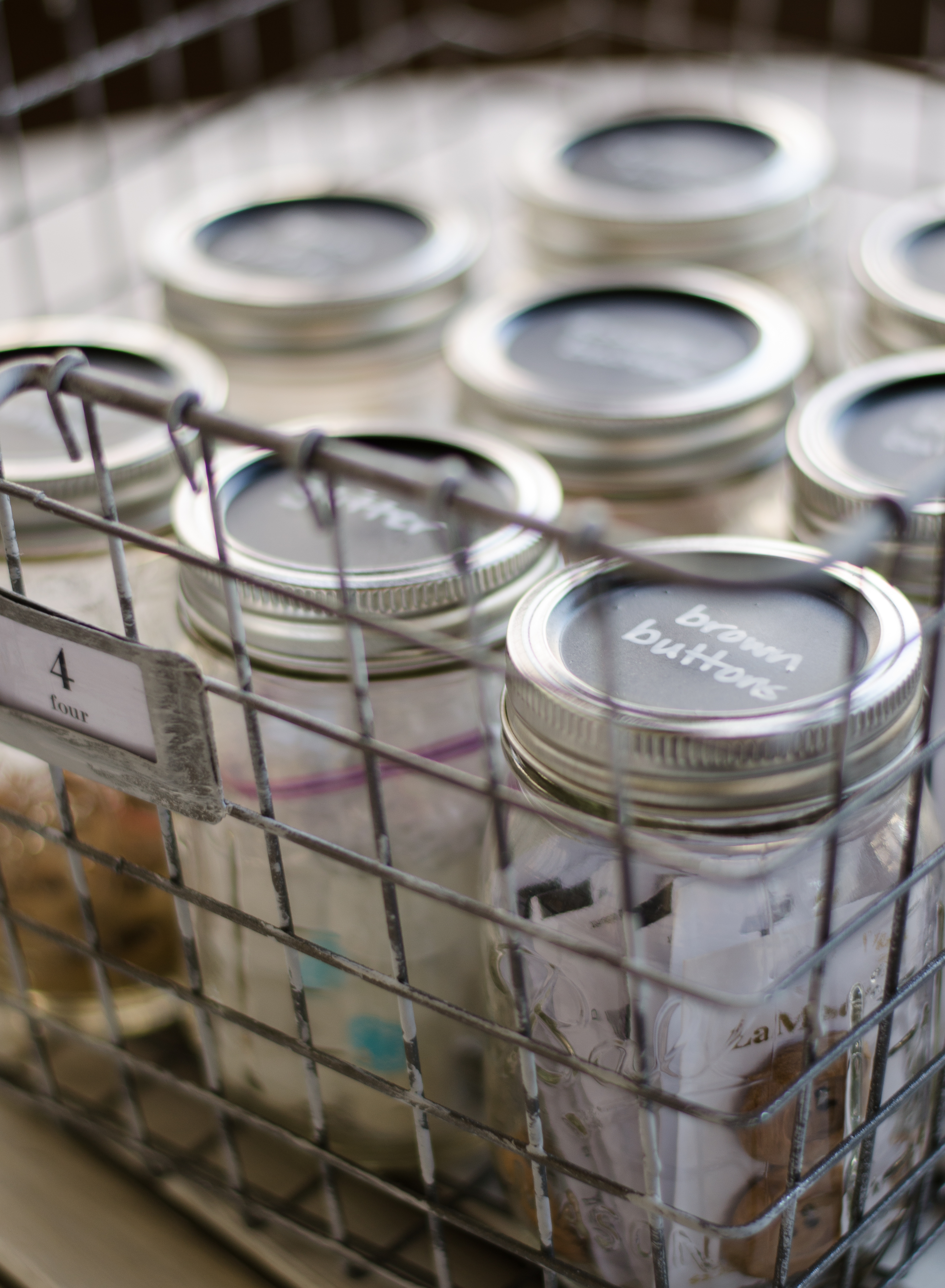 In the fantasy world in my head, I'm an organizational queen. Everything in my home has a place and everything stays in – or is put back in – its place …
Oh, wouldn't that be lovely …
* sigh *
But as I type this while sitting on the couch in my family room … a room that I have yet to show you for a reason … I can't help but notice the pile of stuff in the corner. Okay, more like piles as in plural in the corners. Some of it is mine. Some of it is my daughters. Nothing of it is my son's or my husband's.
And that, right there, says a mouthful.
My options include: (a) ignoring it, which I've done for far too long; (b) embracing and organizing it, which I'm avoiding by the mere fact that I'm writing this post; or (c) setting the room on fire.
Which, admittedly, may seem a bit drastic.
Or maybe I can invoke an option "d" that says "postponing for 6-8 weeks because it may involve some forbidden heavy lifting as my tendon heals."
I did kick off the New Year with a burst of organizational zeal, though. Tackling the craft armoire that was busting at the seams.
I think my favorite part of that project was the mason jar craft storage …
So simple, yet effective. And pretty. Because a craft armoire should first and foremost be pretty, right? All I did was spray paint the lids with chalkboard spray paint …
… and you can use the jarred or canned stuff with a brush if that's easier to find …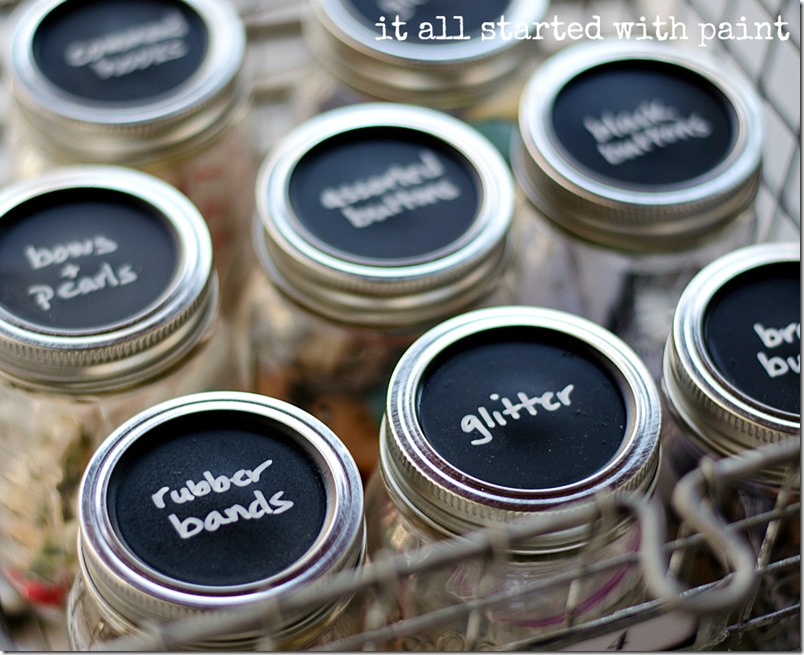 Using a chalk pen that I found in the paint pen aisle in the craft store, I simply hand wrote out each jars' contents. I mean, otherwise how would you be able to tell what contents are in what jar through the clear glass …?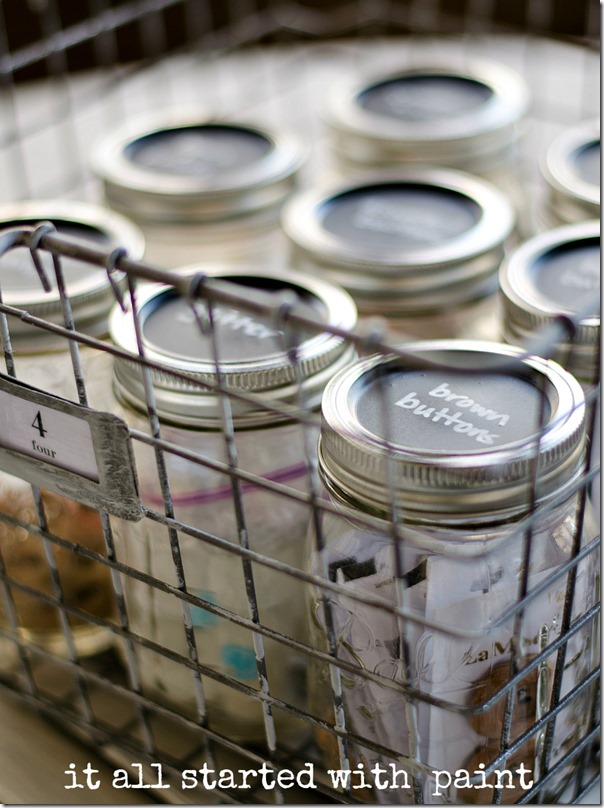 And now I have no excuse if the glitter and the buttons get mixed up with the rubber bands. Not that I'm imposing segregation in my craft armoire, but sometimes the glitter can get a bit too friendly with the other craft supplies. A bit too clingy, if you know what I mean …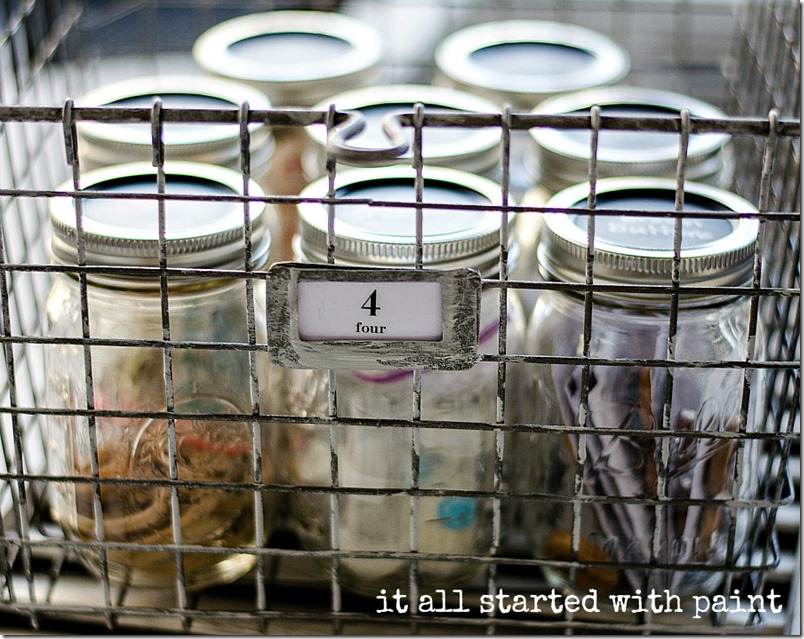 click here to see how I turned shiny new locker baskets vintage
If only I can find a mason jars large enough to those piles of stuff in the corners of my family room, everything would look so much prettier in here …
hmmmm.
Oh well. No more excuses. Looks like I need to invoke option "e." It's the one that says "get your lazy butt up off the couch and JUST DO IT."
*sigh*
PIN IT!

You Might Also Like: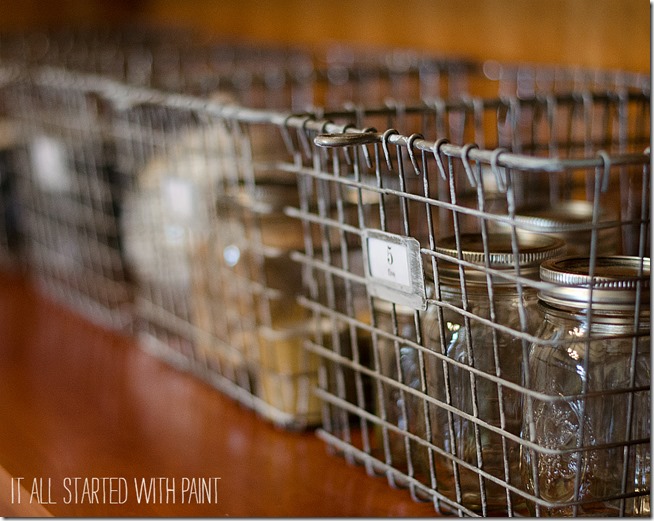 How To Make New Crates Look Vintage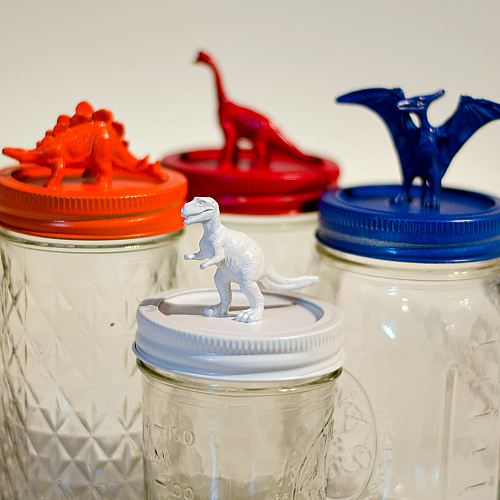 Looking for more mason jar ideas? Check out my Mason Jar Project Gallery …