Mason Jar Votive Idea using glass beads.
I've been remiss. I haven't been holding up my end of this home diy blogging bargain thing.
I'm closing in on my one year blogging anniversary yet it wasn't until last week that I finally featured a mason jar project …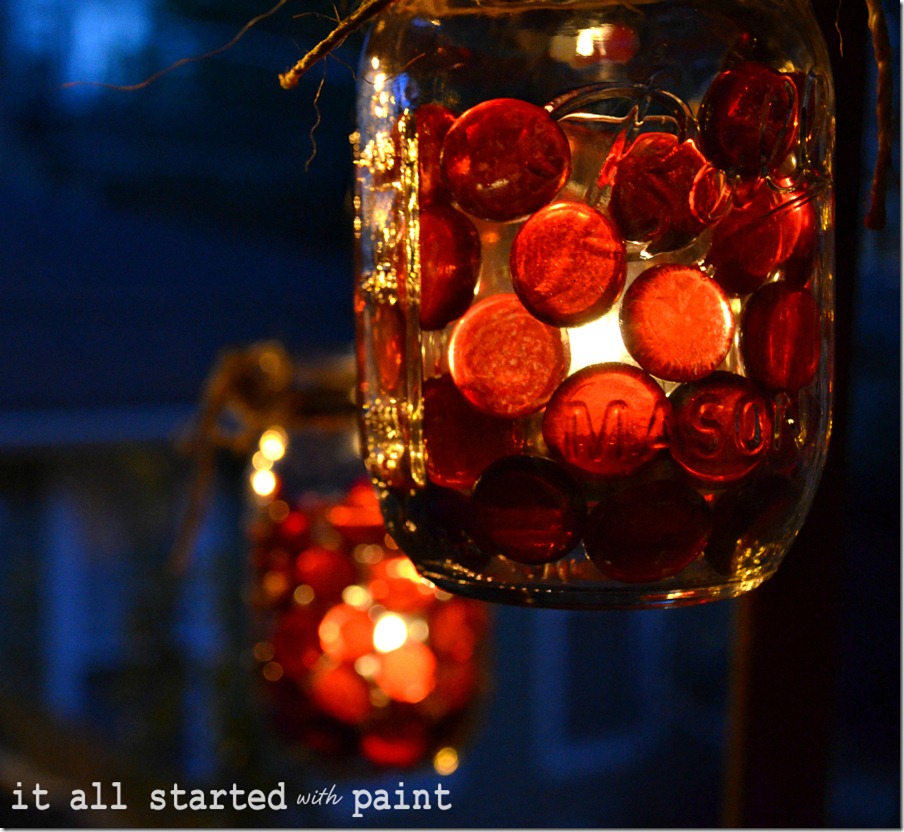 A project that I didn't even bother to show you how I made.
So today, I'm not just sharing one mason jar fall project "how to" … but five. One right here on the blog.
And four more over here, at Bonbon Break.
It's an original article authored by me that has me likening blogging in this home/diy genre to rushing a sorority … while I share four easy to recreate mason jar ideas for Halloween.
Now back to those fall-inspired votives …
The biggest challenge was the whole sliding of the glass beads between the votive and the jar … I kept dropping them inside the inner votive. Which meant starting at the beginning. Again and again …
*Sigh*
Until I wised up. And put some masking tape on the end of a Sharpie. When a bead ended up in the votive I simply "stuck it" on the end of the Sharpie and pulled it out.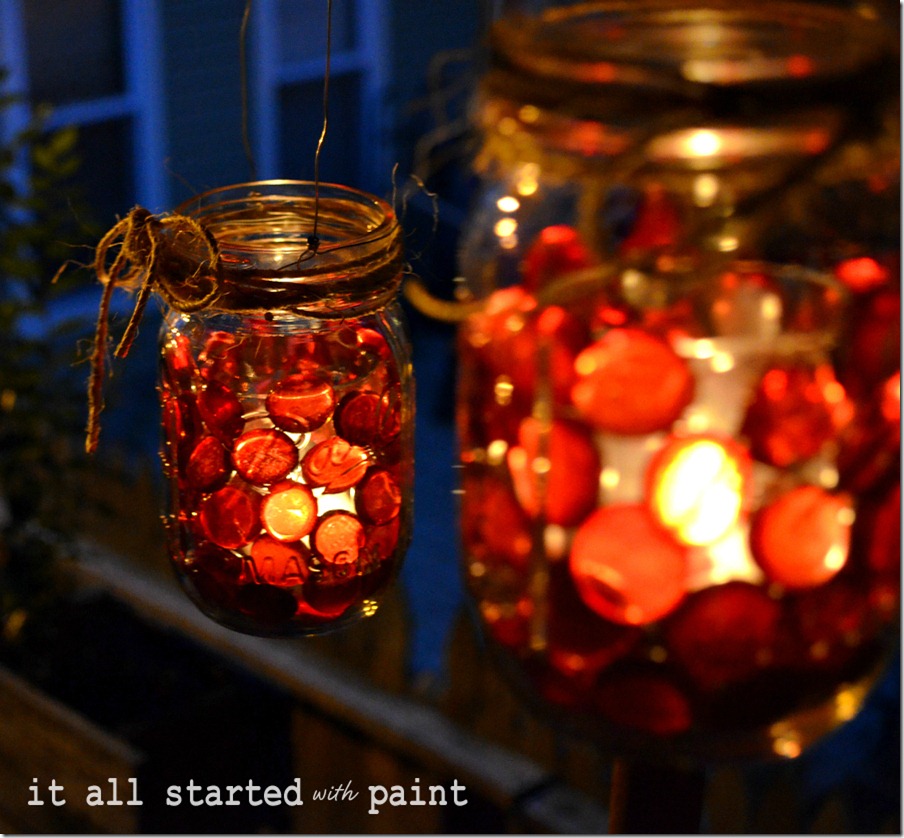 Problem solved.
Yeah, you can always count on a professional tutorial over here at it all started with paint …
😉
You Might Also Like: