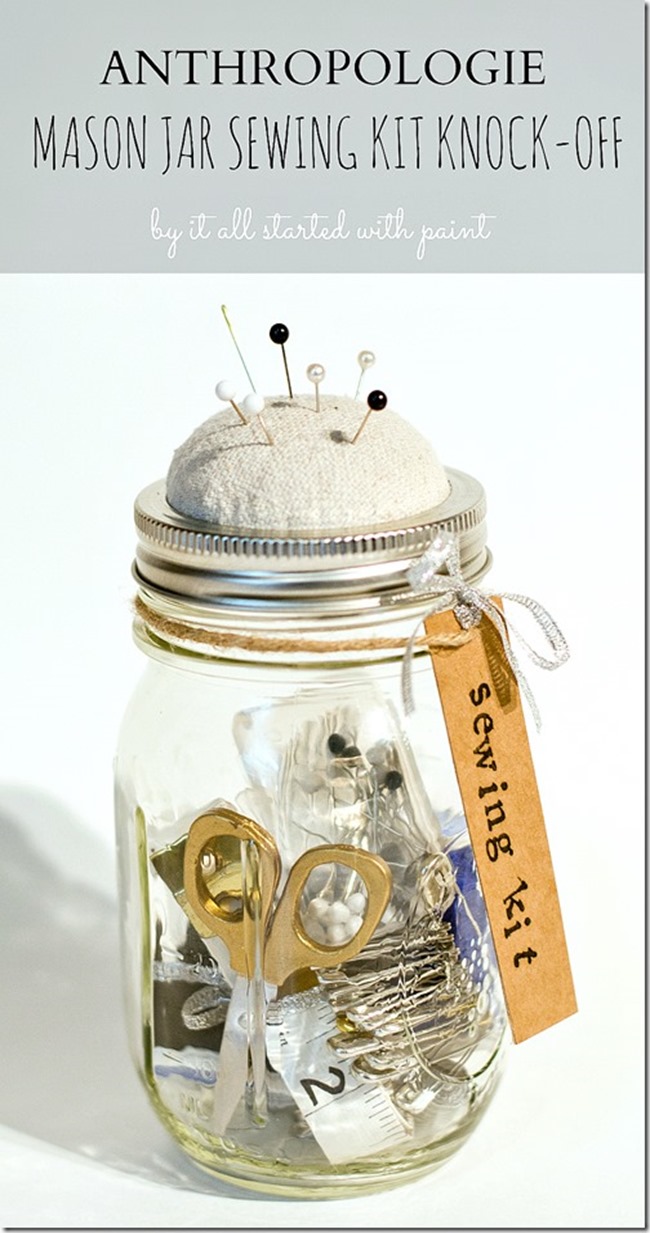 I was digging through the blog's archives looking for something to share today …
the planned sponsor post has been delayed …
and I realized something.
And it wasn't good.
As far as the blog goes, last year was a bust. I was just limping along. Using participation as a link party host as a crutch.
Will you please accept my apologies?
I'm literally scratching my head as to why some of you continue to come back here day after day. Especially after I dug even deeper and realized 2013 wasn't much better.
I was in a serious slump. Comparing this blog to others. Doubting my projects. Doubting the blog. Doubting myself …
I'm so glad to report that I'm in a much better place. Much, much better. Much more confident. Much more focused. Much more motivated!
But in my defense, there were a few gems sprinkled throughout 2013 and  2014. Like my first mason jar craft project …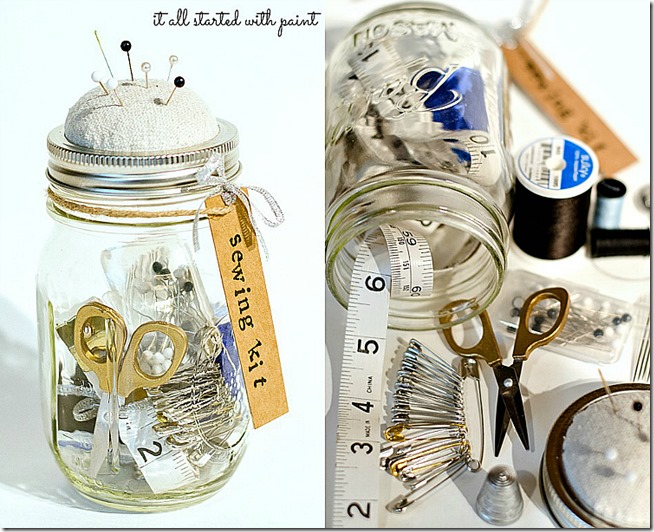 and Anthropologie sewing kit knock-off.
Though, I have to fee up, the post that accompanied this project was one of my snarkiest …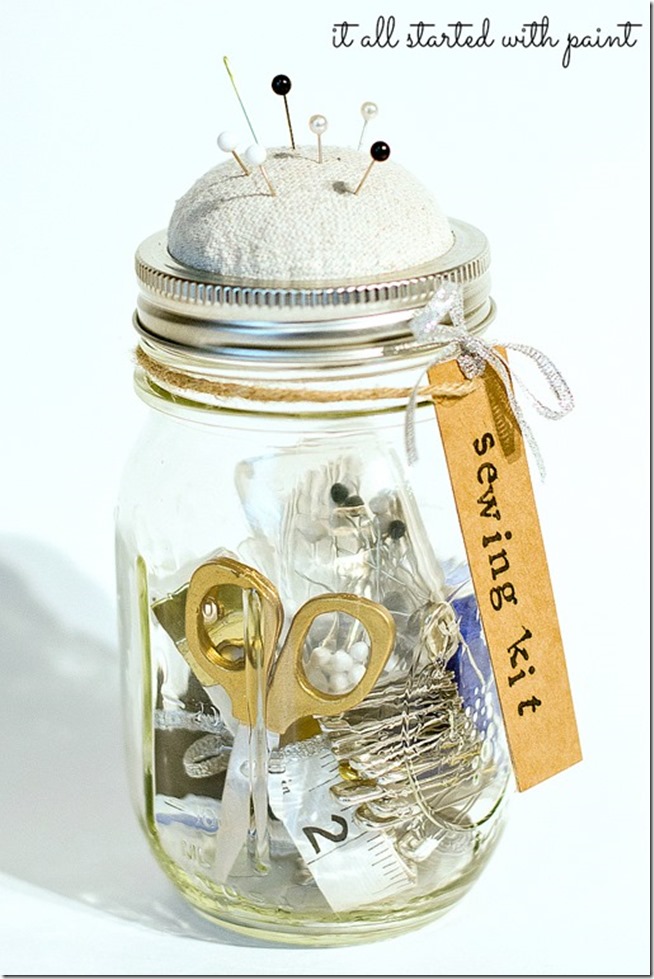 which, I'm guessing, was a reflection of my self-doubting-down-in-the-dumps mood back then.
I do remember this was one of the bright spots. And I truly loved how it turned out. 🙂
You can find the original post and snark-riddled tutorial here …
Linda