On the corner of Belmont of Paulina in Chicago you'll find a neighborhood ice cream shop.  Well, technically a frozen custard shop called Scooters.
During warm months, families flock there. Pulling kids packed in Radio Flyer wagons. Pushing double-wides while wrangling the leash of the family dog.  Leading a pack of neighborhood kids like the Pied Piper.  Or, to the great annoyance of the renters who reside atop of Scooters, parking their kid-filled SUVs and mini vans in the reserved resident parking spaces …
One of the saddest times of the year is when the "Closed for Winter" sign goes up in Scooter's walk-up window.  Because ~ regardless of whether or not there is snow on the ground ~ that sign speaks volumes.  Winter has arrived, it screams.  Time to resign yourself to month after month of puffy coats and gloves and hats and warm boots, it warns.
On the flip side, when that little walk-up window on the Paulina street side of the building slides open for the very first time, it heralds the arrival of Spring.  And all the hope that comes with Spring …
… warm breezes …
… blossoming blooms …
… the sweet smell of freshly cut grass …
… and flip flops!
So when I drove past Scooters last week – on a day that barely broached 40 degrees – and saw a lone family sitting on the bench outside enjoying some frozen custard, my spirits lifted …
Spring has finally arrived, it sang …
And this past weekend we pulled out the porch umbrella.  Mostly so I could hang mason jar votives from it's spokes …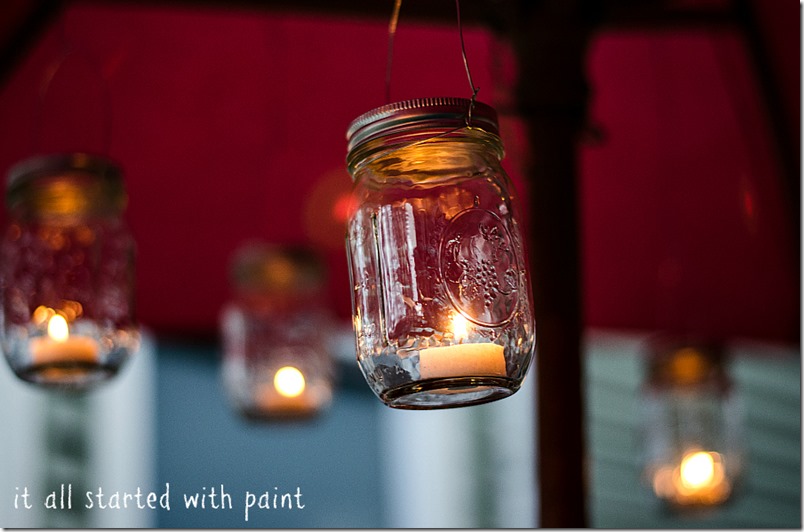 And while the day I hung these started out with a few snow flurries …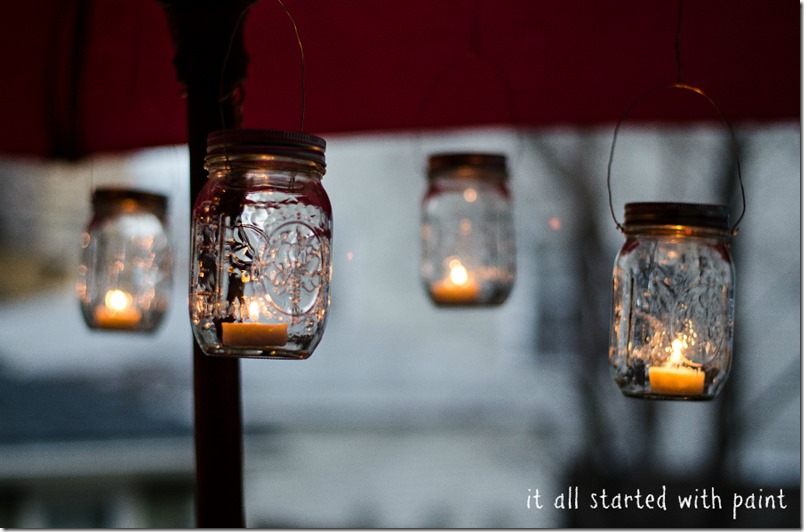 … I refused to be deterred. Twinkling lights were just what this winter-worn spirit needed …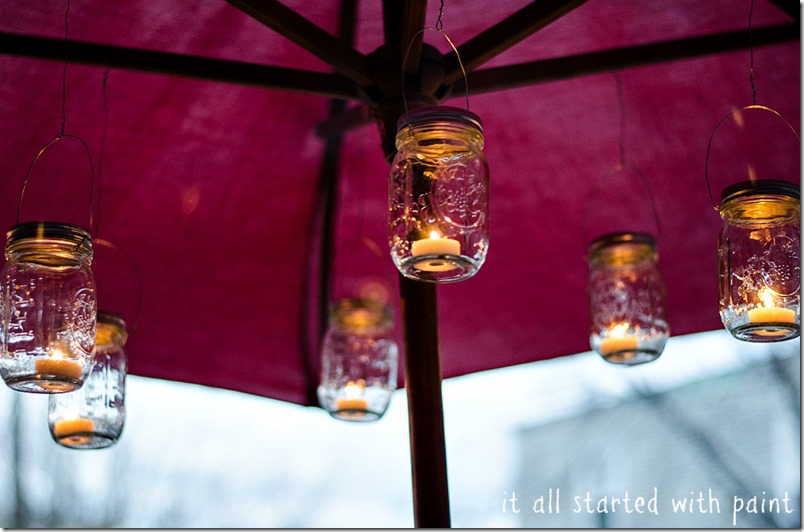 The promise of warm weather is so close I can almost taste it …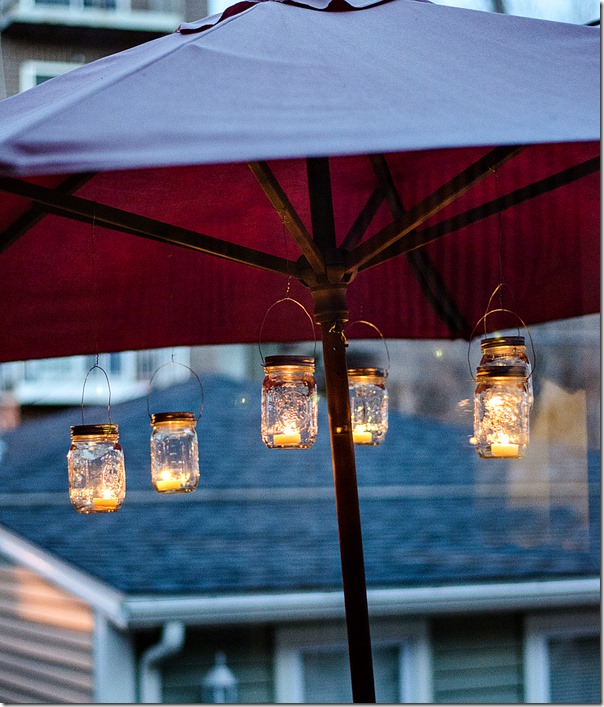 I mean, Scooter's walk-up window is open for business after all …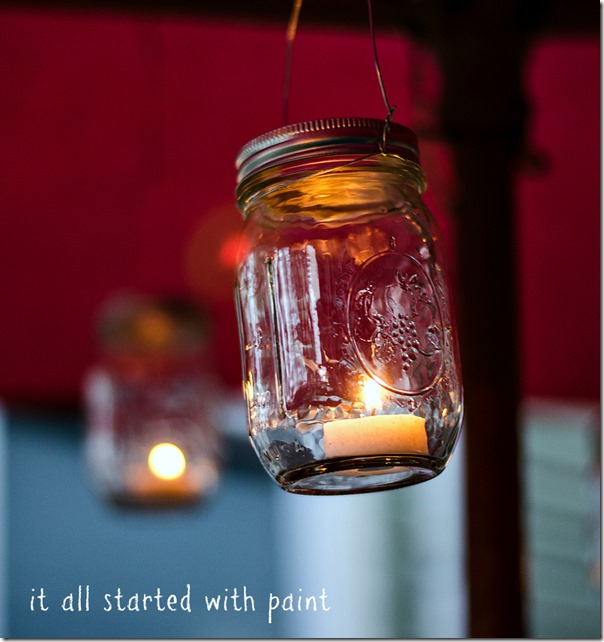 The "Closed for Winter" sign has been stored away until next year …
So Spring must be here, right? 
You Might Also Like: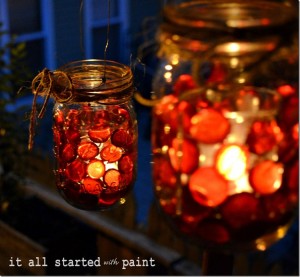 Pottery Barn Inspired Acorn Votive
Check out my Mason Jar Gallery for even more mason jar inspiration! (click here)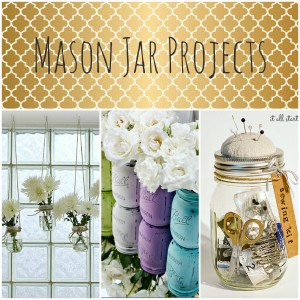 Want to keep up with my projects?
It's easy. Get it all started with paint delivered to your email inbox: