Mason jar window treatment idea using mason jars as vases with fresh flowers.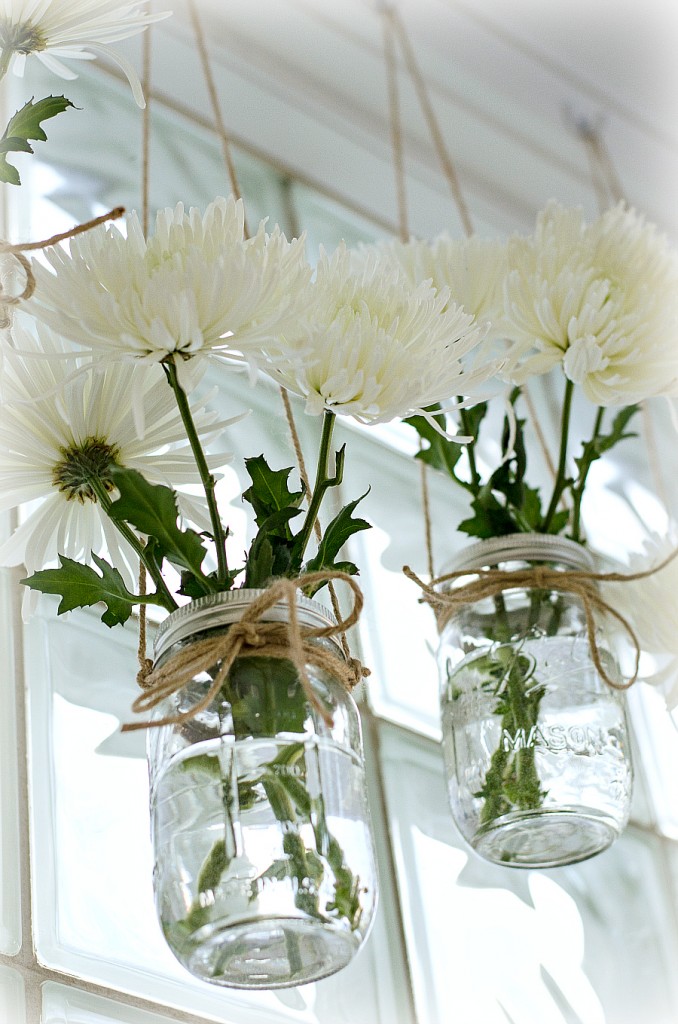 I got sucked into the "Watchathon" last week.
While millions of American families romped in the surf or explored museums or packed up the car for a Spring break road trip, I was glued to the television set. Watching the evil Comcast "Watchathon" …
What is a "Watchathon" you non-Comcast-customers may ask? It's when the cable company stacks their Video On Demand programming will full seasons of shows so you can catch up on what you missed … or lured into new series that you didn't have time to watch in the past. They are even so sneaky as to give you access to HBO shows – even though you (that's me) unsubscribed to HBO right about the time Sex & the City aired it's finale …
In-between catching up on the last season of Mad Men – the new season premieres on April 7 – I managed to fit in a few more mason jar projects …
… and I think I just heard a collective groan …
Hey, what's a DIY blogger to do when the doctor's orders include "no heaving lifting?"
This time around, I used some mason jars to create a window treatment …
Though, I should use that term very loosely. For many, the term window treatment conjures images of creating privacy. Blocking out unwanted voyeurs. But to be honest with you, I don't really use window treatments to cover these windows …
The glass block does the job well enough to obscure the view looking in. And I was more interested in improving the view looking out …
These were very simple to make …
How To Make Mason Jar Window Treatment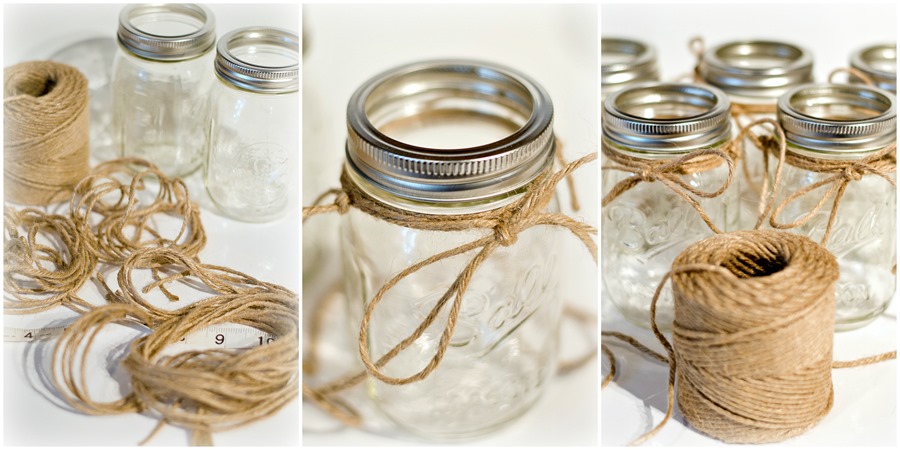 I just used some jute and Command hooks …
Although, I'm pretty sure I went against doctor's orders by climbing on my rickety old ladder to hang them …
The best part? This window resides in our family room. The very same room with a flat screen television set. I didn't miss a minute of my "Watchathon" while working on this project …
🙂
PIN IT!

You Might Also Like: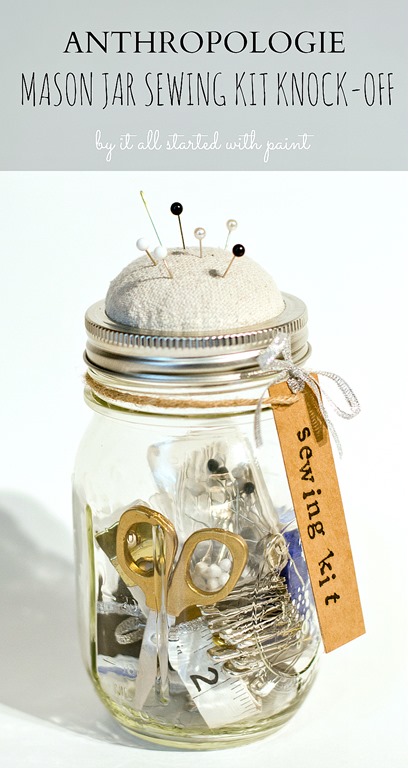 Mason Jar Sewing Kit (click here)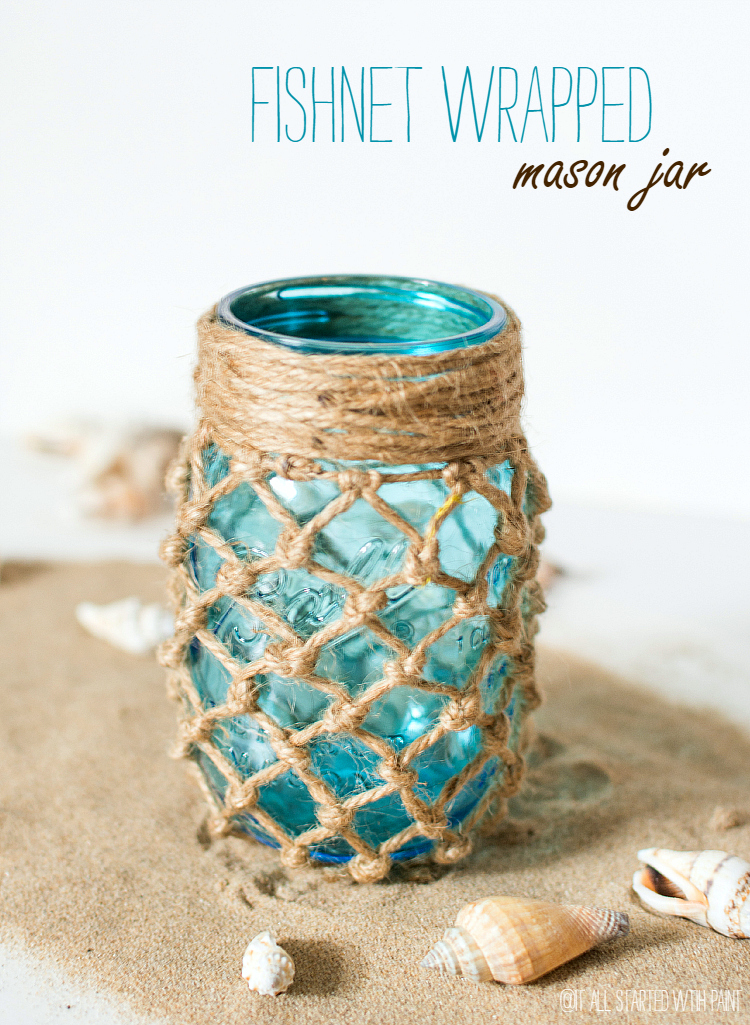 Fishnet Wrapped Mason Jar (click here)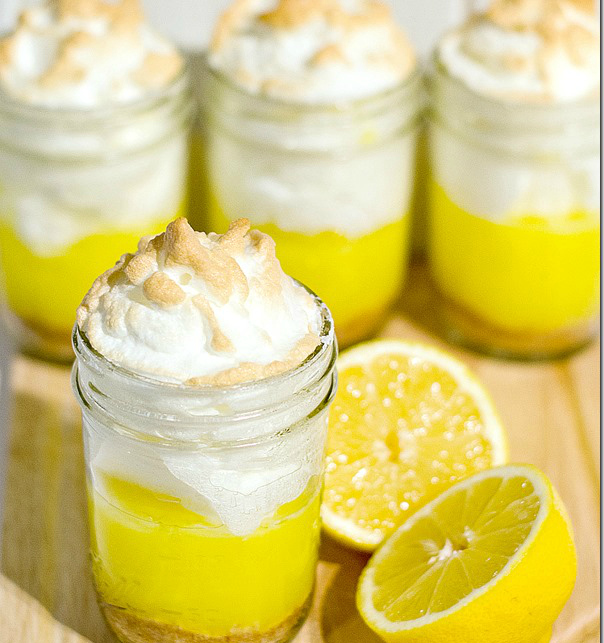 Lemon Meringue Pies in Mason Jars (click here)
You can find all my mason jar projects at my Mason Jar Gallery …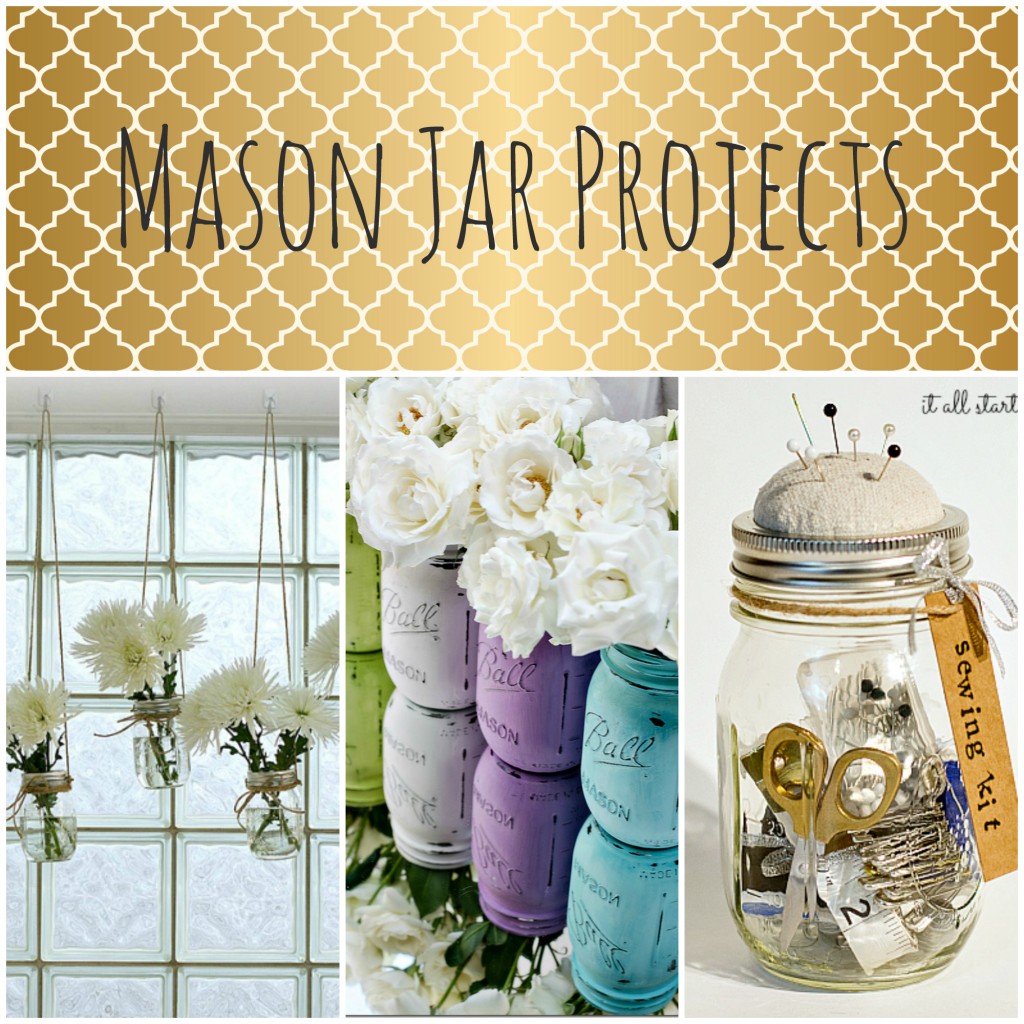 Mason Jar Project Gallery (click here)