Christmas Craft & Decorating Ideas.
I've been a busy little elf this year …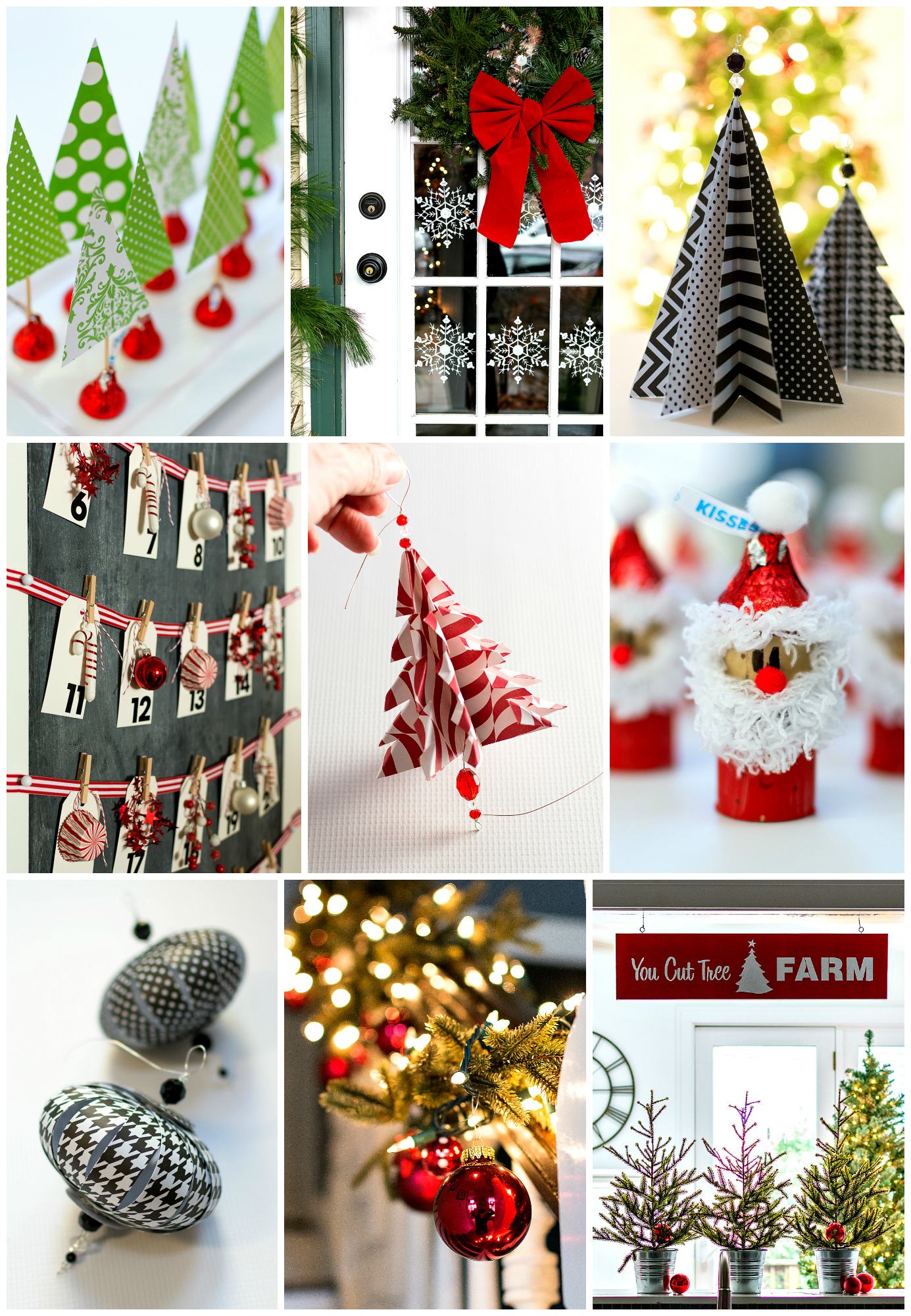 | Easy Christmas Tree Centerpiece | Door Ideas with Snowflakes | Paper Christmas Trees | Advent Calendar DIY | Origami Christmas Tree Ornament | Wine Cork Santa with Hershey Kiss Hats | Paper Ornament Balls | Garland Decorated with Ornaments | Christmas Tree Sign |
Christmas came early in 2015. I was gluing and folding and fluffing and hanging ornaments and setting tables waaaaaaay back in October.
Crazy, right?
But you know what? I loved – and love – it all. I loved each and every step along the way. I never complained. It never felt like a chore. Or burden. My holiday spirit never faltered …
I loved getting an early start on Christmas. I loved (and continue to love) having a Christmas tree in my dining room since Halloween …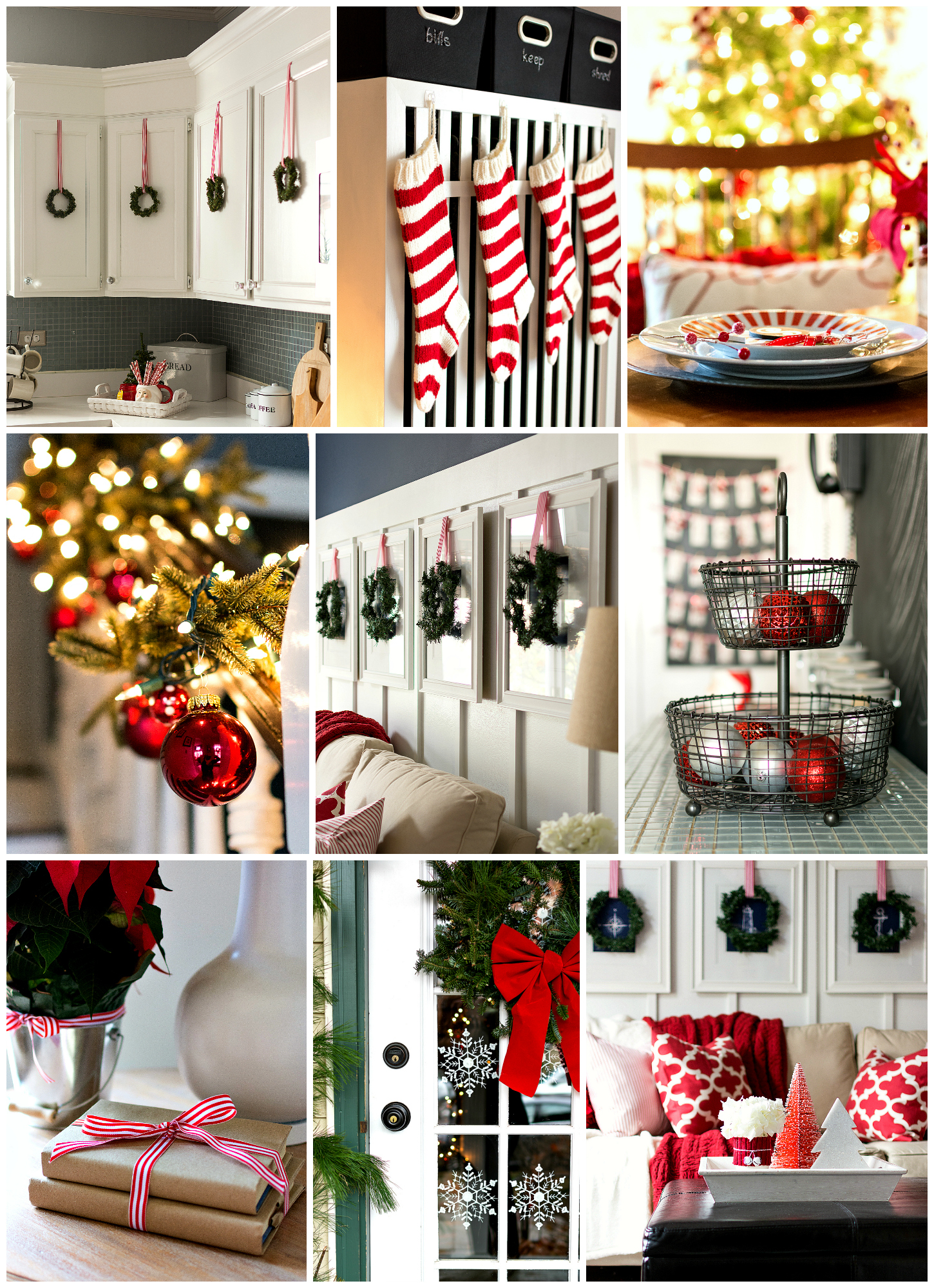 | Christmas in the Kitchen | Christmas in the Dining Room | Christmas in the Entry | Outdoor Christmas Decor | Christmas in the Living Room |
… I might even make it a year round tree!
🙂
My only 2015 Christmas regret? Not getting pictures of the family room. It was last on my list. And by the time I got it all set up and picture perfect, my son returned from college. And moved into the family room. Complete with gaming consoles (plural) and controllers (plural) and headsets (plural) and laptops (plural) and wires (plural). Lots and lots of wires. Snaking their way across the floor …
and stressing me out.
Some kids bring home trash bags full of dirty clothes from college. Mine brings electronics. And wires.
Sigh.
But it's okay. I love (plural) having him home for winter break!
And with that, I leave you to enjoy your Christmas day! Happy holidays, my friends! Here's hoping yours is merry and bright!
🙂