This is a Sponsored post written by me on behalf of Bed Bath & Beyond for SocialSpark. All opinions are 100% mine.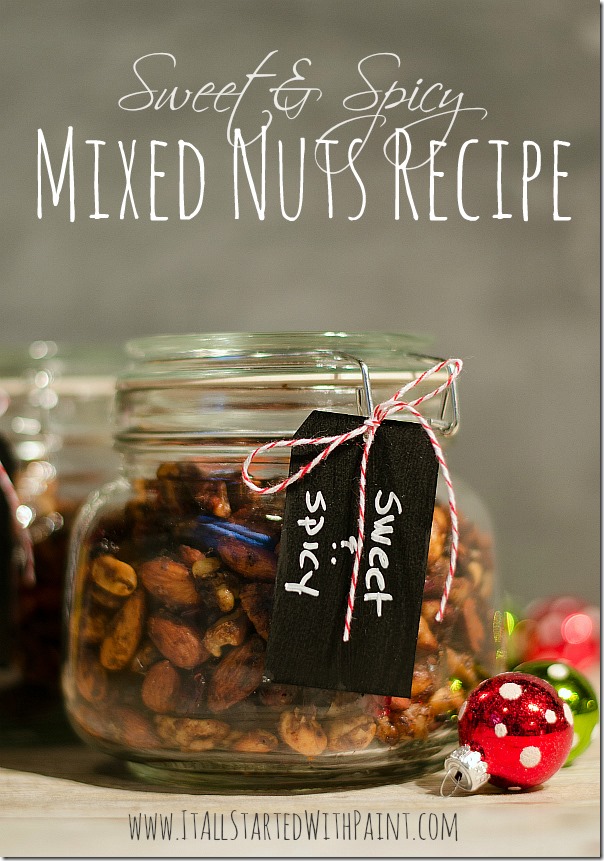 Now that the halls are decked and the stockings hung (though my 16-year-old-son is quite indignant that I moved the stocking hanging locations this year), it's time to turn my attention to the fun stuff.
Food.
Holiday food, to be precise.
I'm not hosting Christmas dinner.  Let's just say my charming (read: small) home can't comfortably accommodate our large extended Illinois family.  But that's okay …
I make a wonderful guest, if I do say so myself.
And while our gracious hosts hustle and bustle in the kitchen, I can sit back, sip some wine, engage in some sparkling conversation …
and sample the appetizers.
Another benefit of being the guest versus host is that I can use this opportunity to try out new recipes on my unsuspecting loved ones ….
Appetizers.  Desserts.  Sides.
We're a 'bring a dish' kind of family …
So when Bed, Bath & Beyond contacted me about their Holiday Your Way website, I immediately gravitated to the Holiday Recipes section …
And you know what I really loved?  The fact that Bed Bath & Beyond associates submitted their own family recipes to be included.  Like Amy's Apple Butter Pumpkin Pie recipe …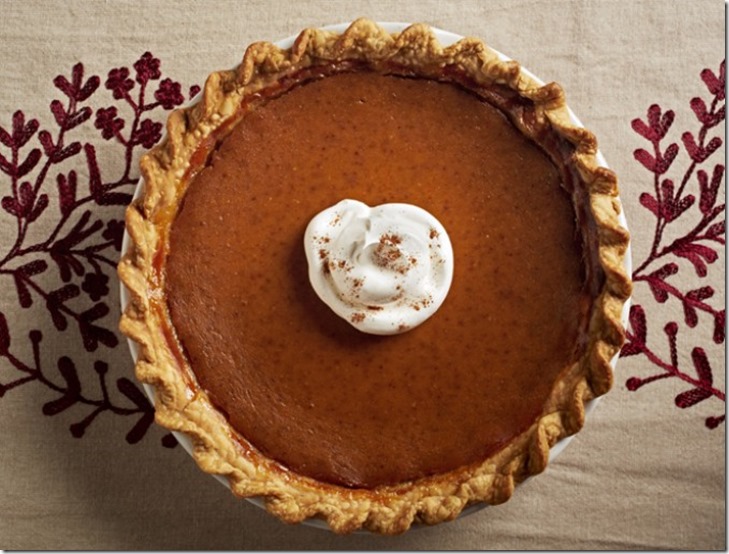 And I gravitated to desserts.  Because that's what I was asked to bring.  And now I'm wondering if I should make some of these Mini Pumpkin Pie Cheesecakes …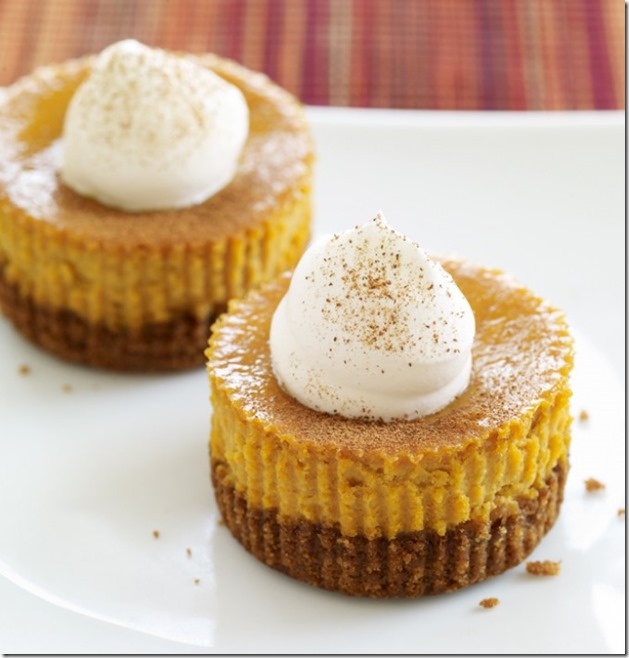 Or should I play to the kids — you know, establish myself as favorite aunt — with these mind-bending Peppermint Paddy Brownies …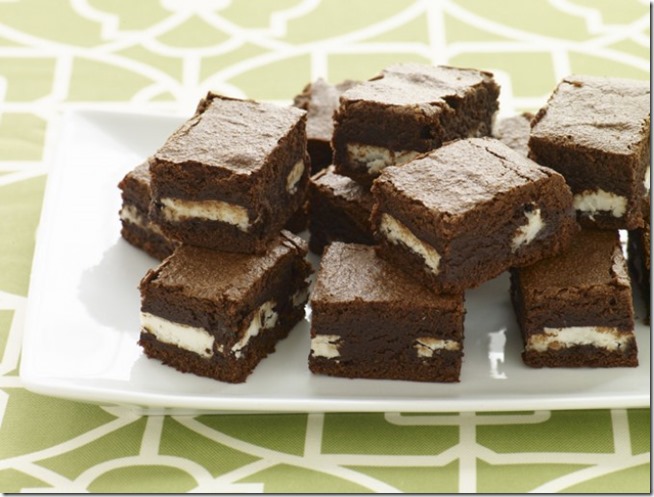 And even though I wasn't assigned a appetizer, I decided that I'm going to bookend the dinner by bring two dishes.  My assigned dessert.  And these Sweet & Spicy Glazed Nuts with Cranberries and Rosemary pre-dinner snacks …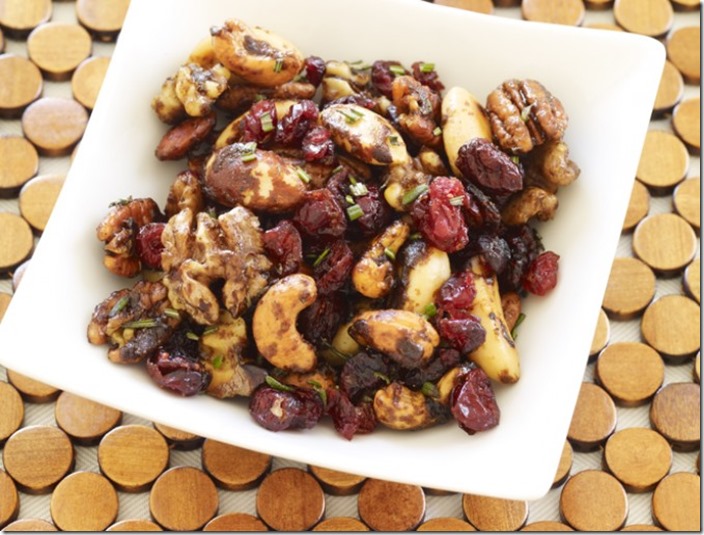 I tested out the recipe this week and it delivers.  Seriously.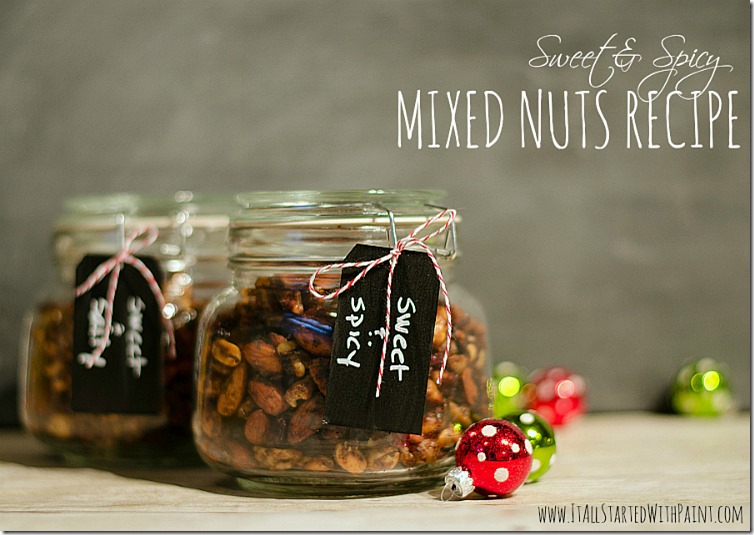 In fact, it delivers so well that I'm worried I may just snack my way through this pre-dinner snack before Christmas day arrives …
😉
Sweet & Spicy Mixed Nuts Recipe
Ingredients:
2 teaspoons kosher salt
1 teaspoon ground cumin
1 teaspoon ground cinnamon
1/2 teaspoons cayenne pepper
16 ounces whole shelled unsalted nuts (almonds, walnuts, pecans, or a mix of your favorites)
4 tablespoons unsalted butter
6 tablespoons dark brown sugar
2 tablespoons water
2 cups dried cranberries
2 tablespoons minced fresh rosemary
Instructions:
Line a standard sized cookie sheet with parchment paper or buttered aluminum foil. Combine salt, cumin, cinnamon and cayenne in a small bowl. Set aside.
Heat a large non-stick skillet over medium-high heat. Add nuts and toast, stirring often, until lightly browned and fragrant (approximately 5 minutes).
Add butter to pan and stir until melted. Stir in salt-spice mix and combine for 1 minute.
Add sugar and water to pan (caution—it may splatter as the water hits the melted butter). Stir often until mixture thickens and nuts are well coated, about 2 minutes.
Spread glazed nuts on prepared cookie sheet, break up clumps with the spatula and cool completely. Combine with cranberries and rosemary and store in an airtight container in the refrigerator for up to one week or freezer for up to one month. Bring to room temperature before serving.
You Might Also Like: