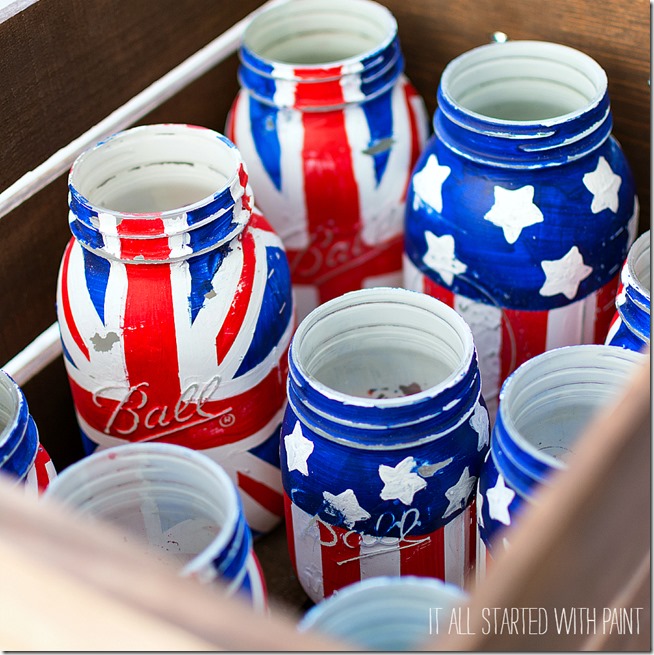 It's the weekend. And I should be excited. I should be winding down. Relaxing. I should be snuggled on the couch with my fuzzy sweater and fuzzy slippers absorbed in a good book … But there's no rest for the weary. This weekend brings with it a lengthy list of to do's: 1. There are 80 mason jars that need to be painted. Or spray painted. And second-coated. And distressed. And sealed. And packed for shipping on Monday. 2. There's that pesky FAFSA college financing application for my son that should have been filled out in January, but I keep putting off …
and off …
and off.
3. There are bill collectors who would like their money.
4. There are dust bunnies that need to be wrangled by the vacuum cleaner. Not to mention stoves that need cleaning and counters that need wiping and bathrooms that need disinfecting.
5. There are projects and crafts that need to be created and photographed so I have things to share with you next week.
6. There's a big blog giveaway I'm organizing that needs a graphic. And follow up emails to all the blogger participants and giveaway sponsors.
7. There are Essential Oils I invested in as a money-making opportunity for the blog, but they aren't making me money sitting in an unopened box in the entryway.
8. Oh, and I can't forget to corral our tax receipts together so I can deliver them to the accountant next week. So while I get busy on all those pesky to do's, I'll leave you with a link. Just one this time. To this Huffington Post article:
"7 Things That Make Your Home Look Dated"
I'll be honest, this article stuck with me. And not in a good way. Perhaps it's the title. It certainly sets a tone for decorating shaming … which is exactly what the article does. Shames you about your decorating choices. And that gets my Jersey up. I mean, we each have our own tastes and styles and should be encouraged to celebrate our individuality.
If you like a chevron, embrace it!
If you're in love with turquoise and blue, celebrate it!
If you sleep in a reindeer-less sleigh bed, go for it!
And some of the changes the article suggests are expensive. It's one thing to change out a fabric, but ripping out and installing a new kitchen backsplash? Or buying a new bed frame? Those are big ticket items for my living-by-the-seat-of-our-pants budget.
And if you check out the comments thread, not a single reader was pleased with the author's advice. They weren't mean, per se. But I couldn't help nodding along in agreement as I read.
So, what say you? Is my critique too harsh? Or maybe I'm just as dated as my home …
or annoyed that I'm too busy to snuggle up on the couch with my fuzzy slippers and fuzzy sweater and a good book.
Linda
P.S. I share a tutorial on how I made those red, white, and blue mason jars in the crate above on the other blog, Mason Jar Crafts Love. Just click here for the tutorial …
P.P.S. Those red, white, and blue jars in the crate are also listed at the Etsy shop. I'm calling them All-In-One-American-Flag jars. There's a quart with two pints set (here) …
… and a three pint set (here)…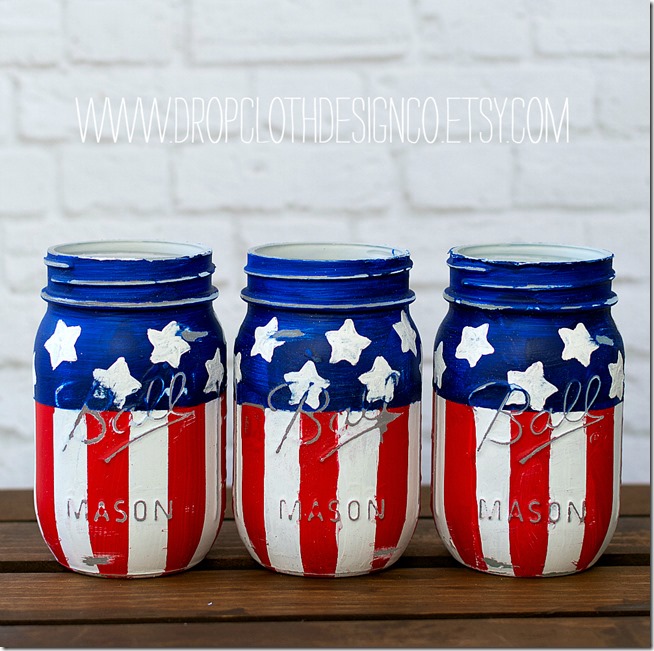 You Might Also Like: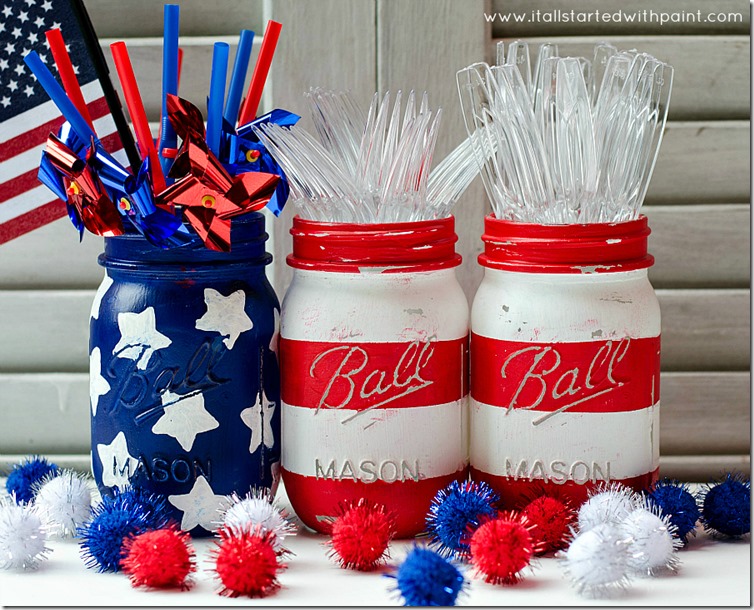 Red White Blue American Flag Mason Jars