Paper Bag Bunny for Easter – Paper Bunny Ears Treat Bag.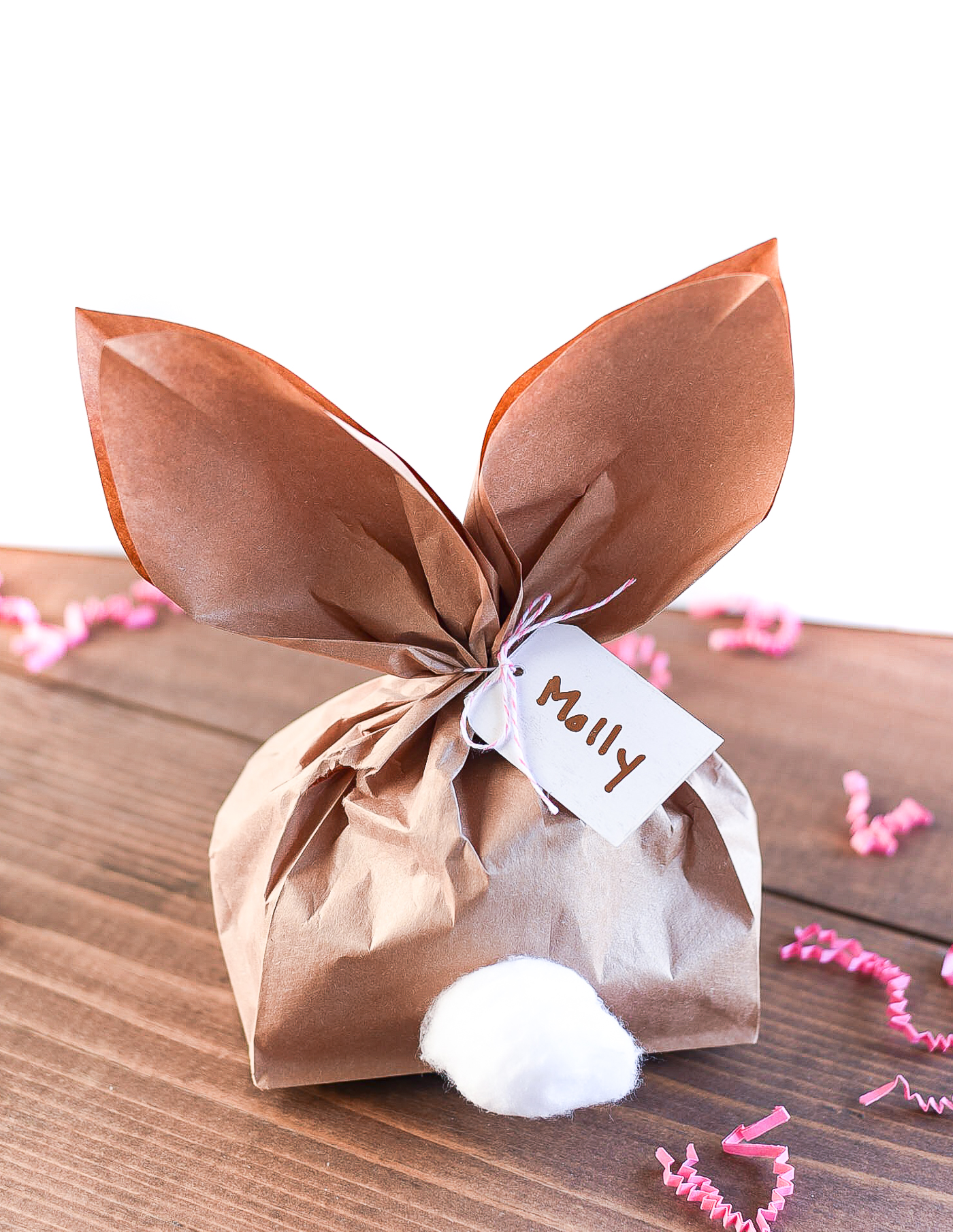 Easter was always a favorite holiday of mine … a close second to Christmas … and not for the reason the holiday is celebrated.
You know, the whole sacrificing and resurrection thing.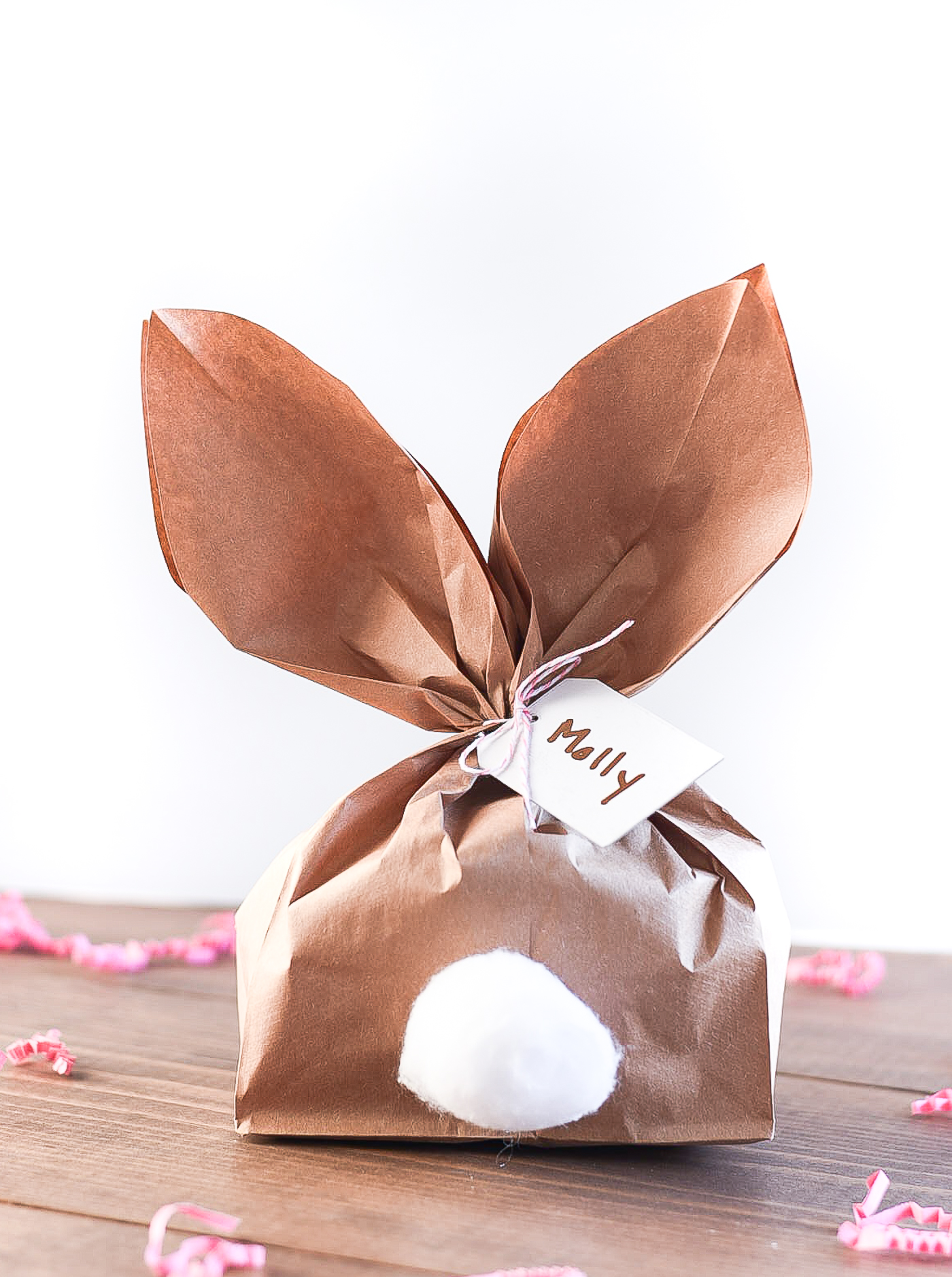 I was always much more interested in the bunny and the eggs. And the chocolate Easter bunny part of the holiday. 😉
And I have no idea why bunnies and eggs and chocolate became involved with Easter. Not that I'm complaining …
though I never believed in the bunny visiting homes and hiding eggs and leaving baskets behind. I mean, c'mon. That just went too far.
And is too terrifying!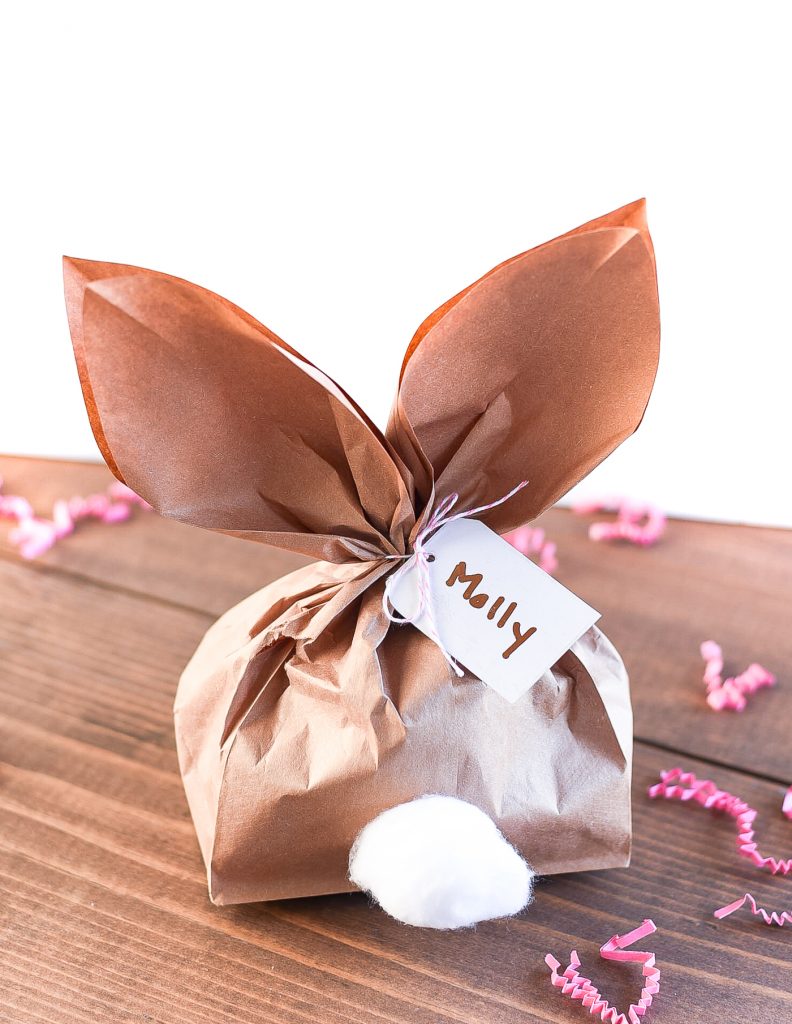 But as a child, what could be more exciting than waking up and immediately playing a game of hide-and-seek with eggs?!?
And then there was the basket.
Oh the lovely, magical basket of sweets!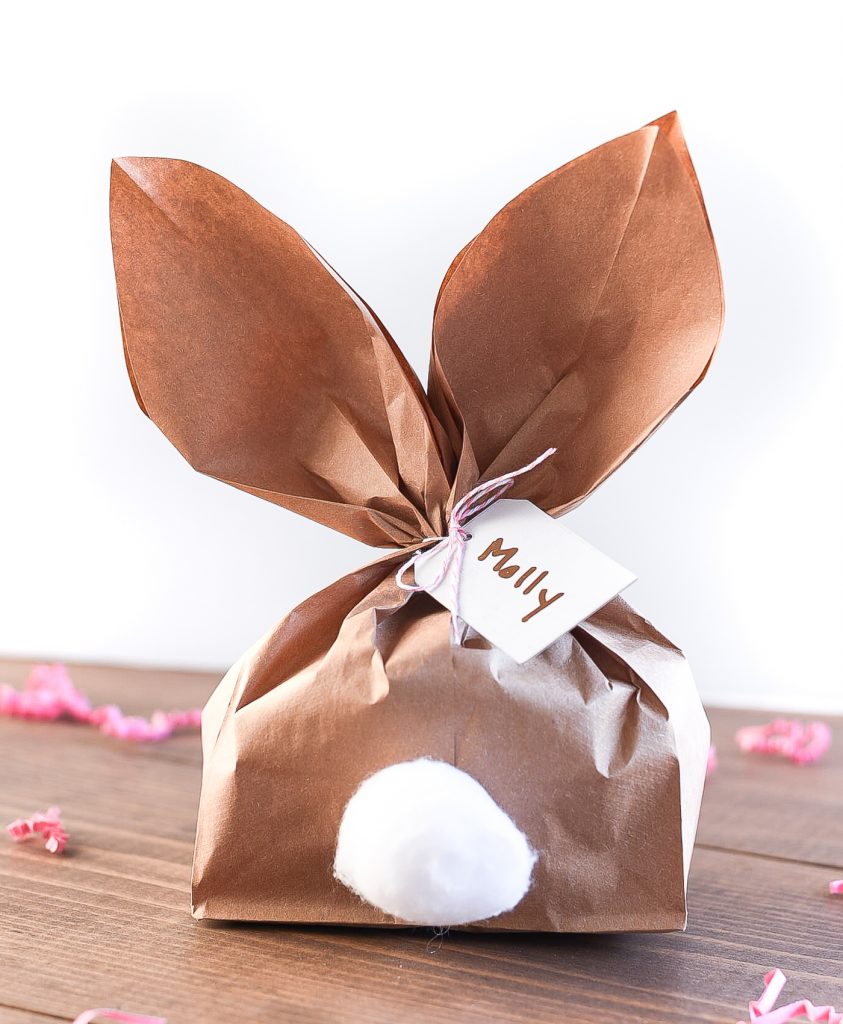 My mother was never much of a crafter (and when I say much I mean zero crafting skills). Yet somehow she managed to make magical Easter baskets. Filled with jelly beans and chocolates and a giant chocolate Easter bunny. And wrapped magnificently with colorful cellophane.
And she would set them out — all four for each of us four kids — on the dining room table.
In addition to the basket, we would each get one special gift. One special toy or game or jewelry or article of clothing that we had been salivating over and could hardly wait until our next birthday and/or Christmas to get!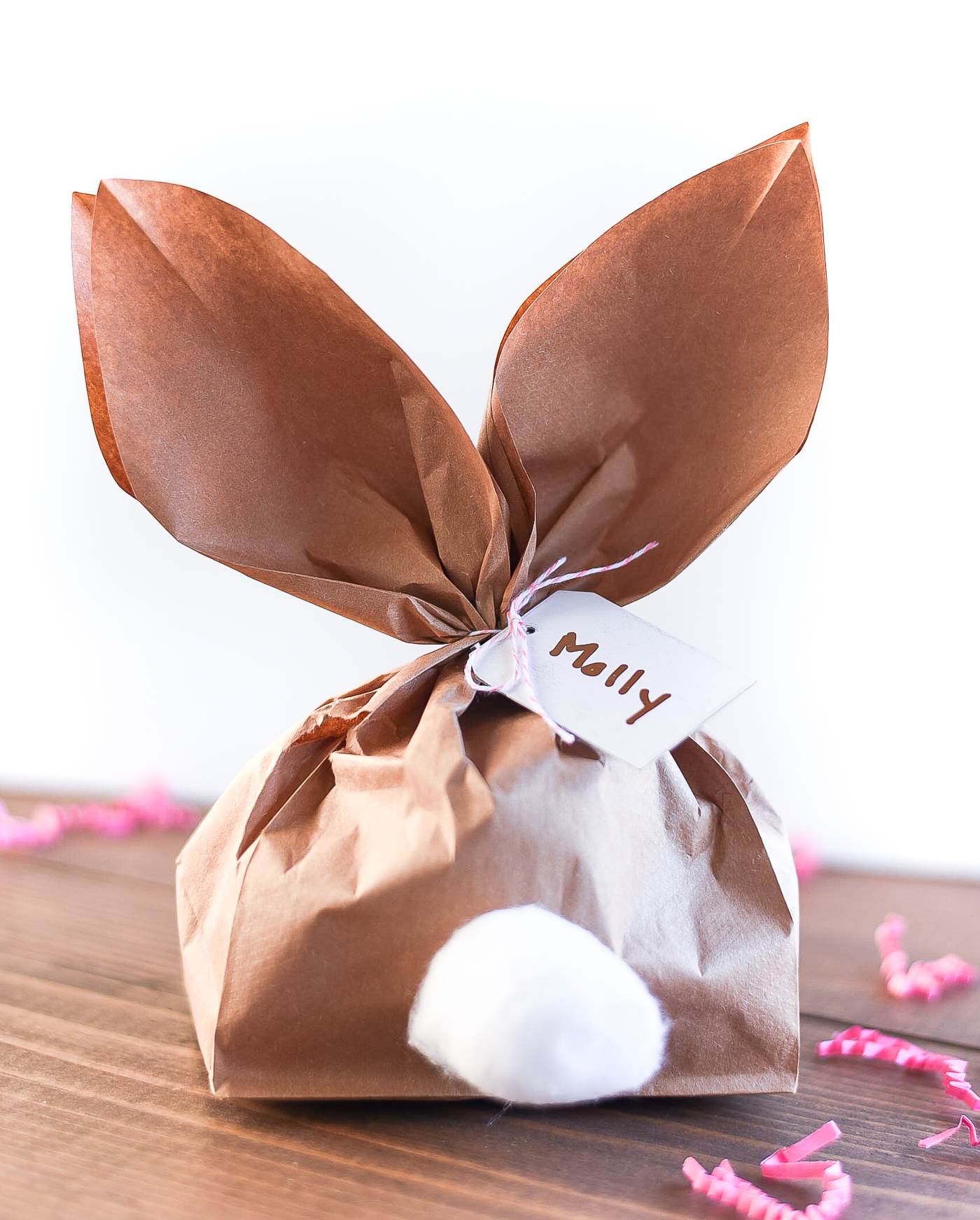 I carried on those traditions with my kids as well.
Well, until they grew into the lovely adults they are now.
But when I saw these adorable paper bag bunny ear baskets, I thought perhaps this is the year I bring back Easter with a new tradition …
How To Make Paper Bag Bunny for Easter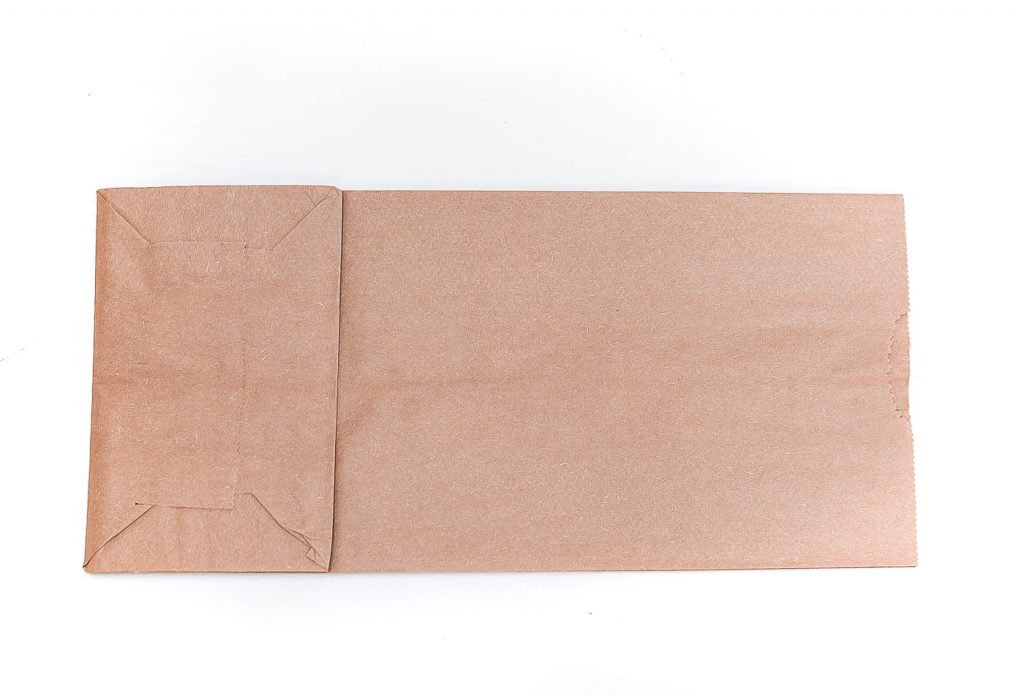 Start with a plain old, regular paper lunch bag.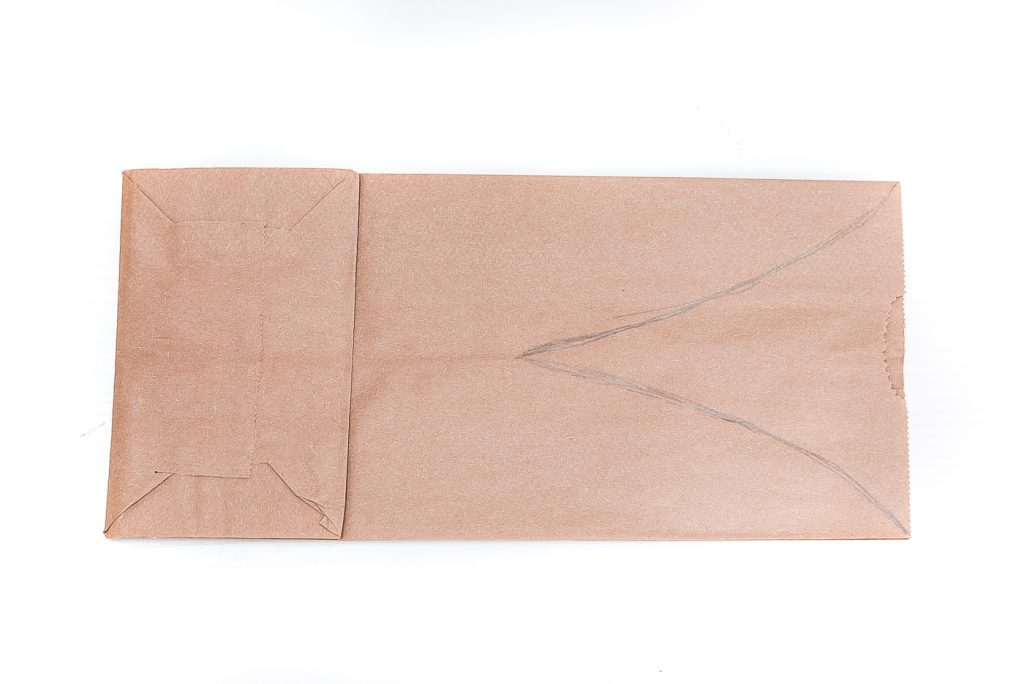 Sketch out lines for the bunny ears. I just winged it. Or is it wunged it?
Cut along the winged/wunged lines.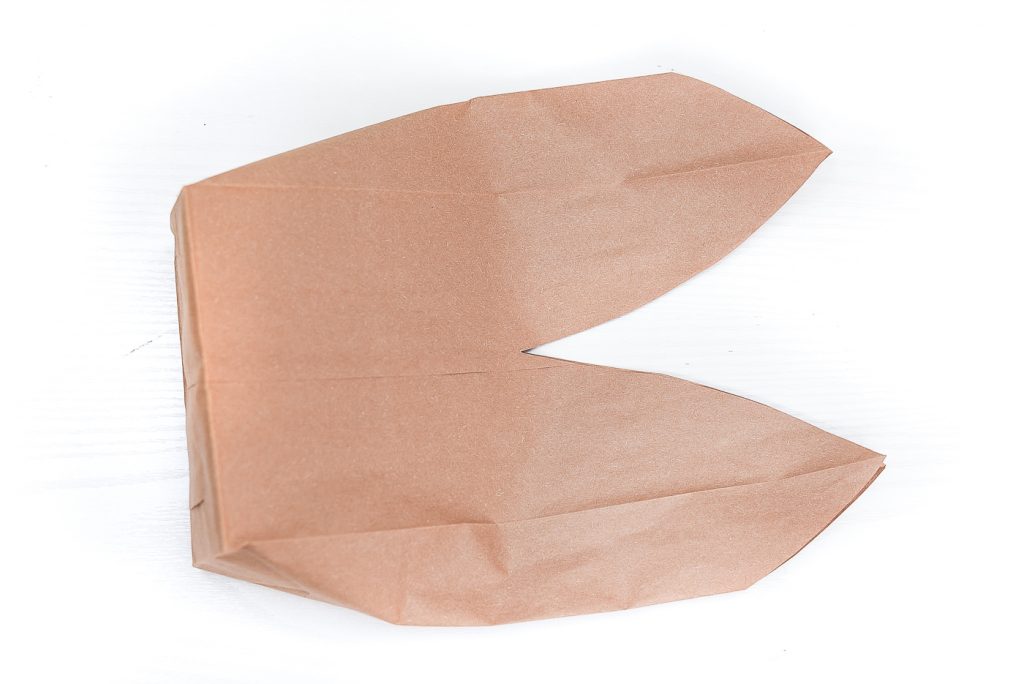 This is the tricky-ish part. You'll need to flatten out the bag a bit for the ears.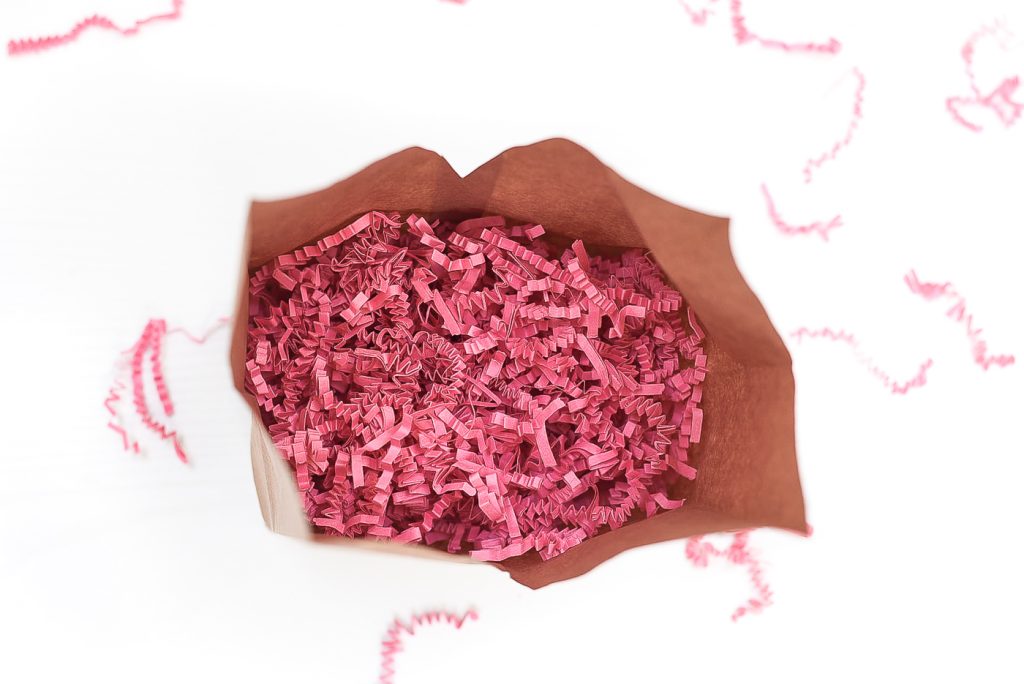 Fill your bag with some Easter grass and treats (okay, I didn't have the treats yet. You know, that whole stay-at-home thingy. But I'll order some online.) 🙂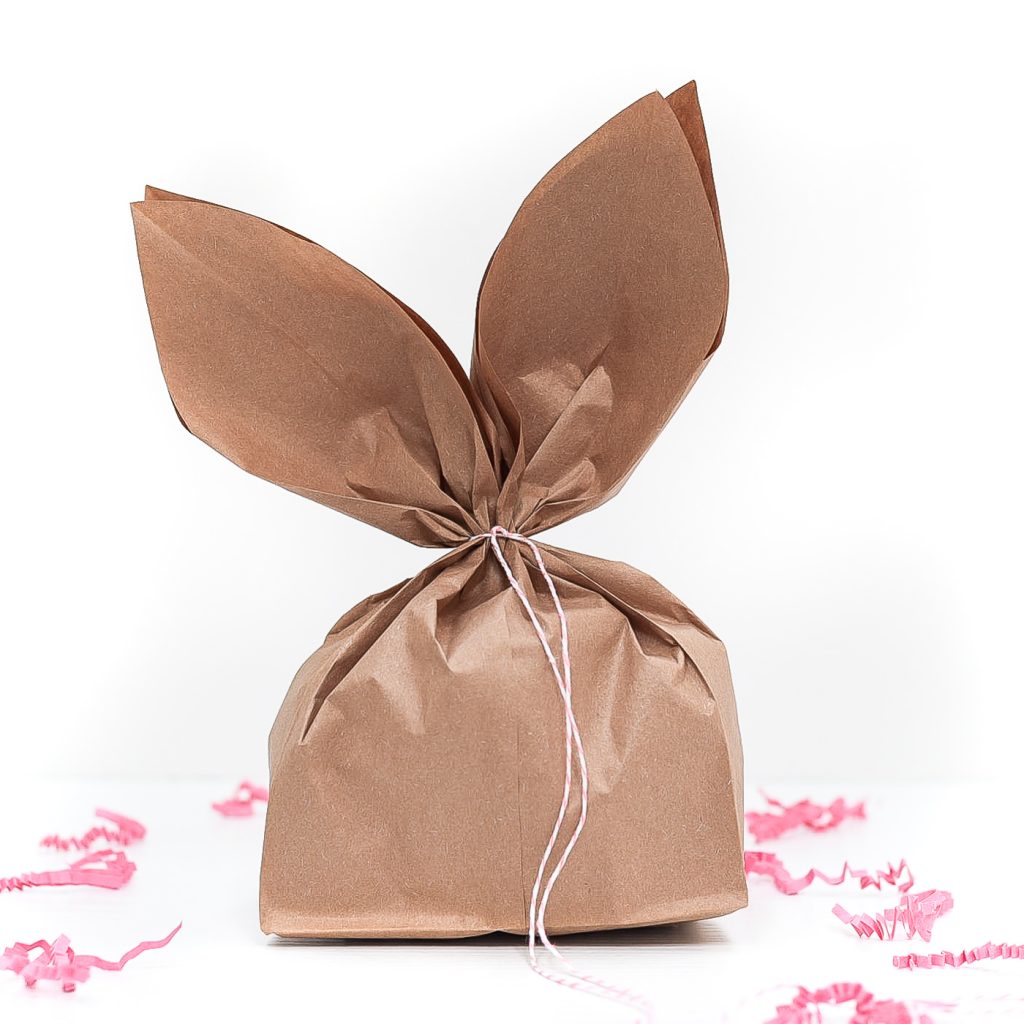 This is a tricky-ish part too. You need to cinch the bag tightly while fussing and fluffing with the ears. Tie a know with baker's twine or string or whatever you may have at home that you can tie the bag up with.
And once tied, you'll need to fluff those ears again.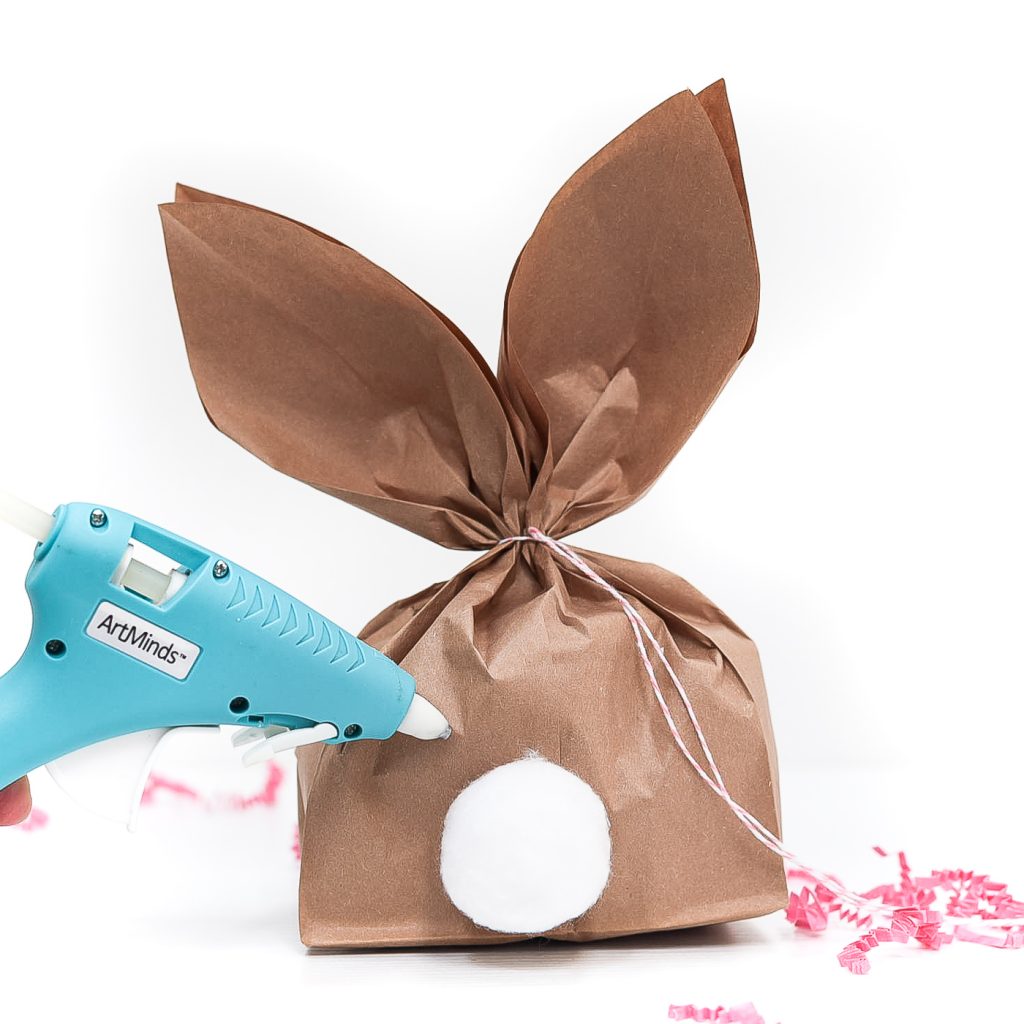 Add a big cotton ball bunny tail with some fast drying hot glue. Or slow drying room temperature glue. Whatever you have handy.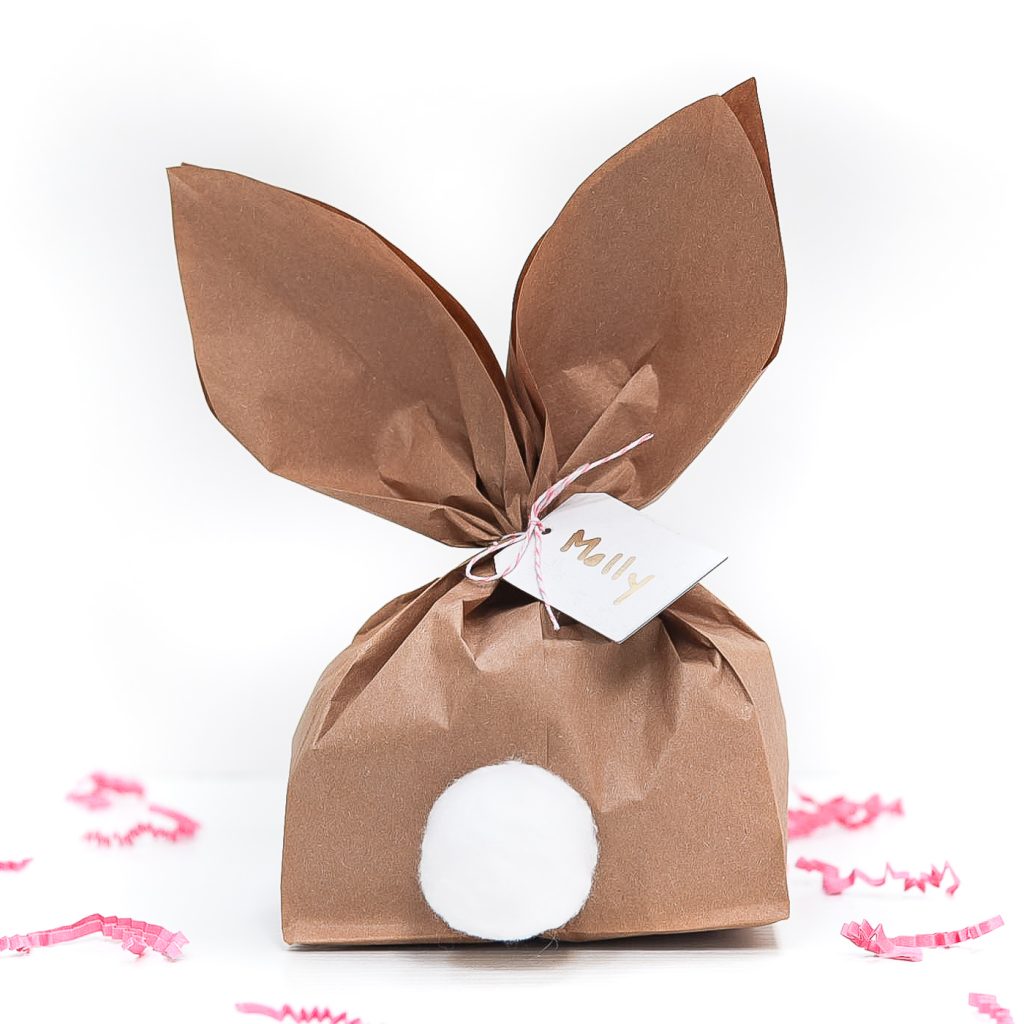 Add a tag …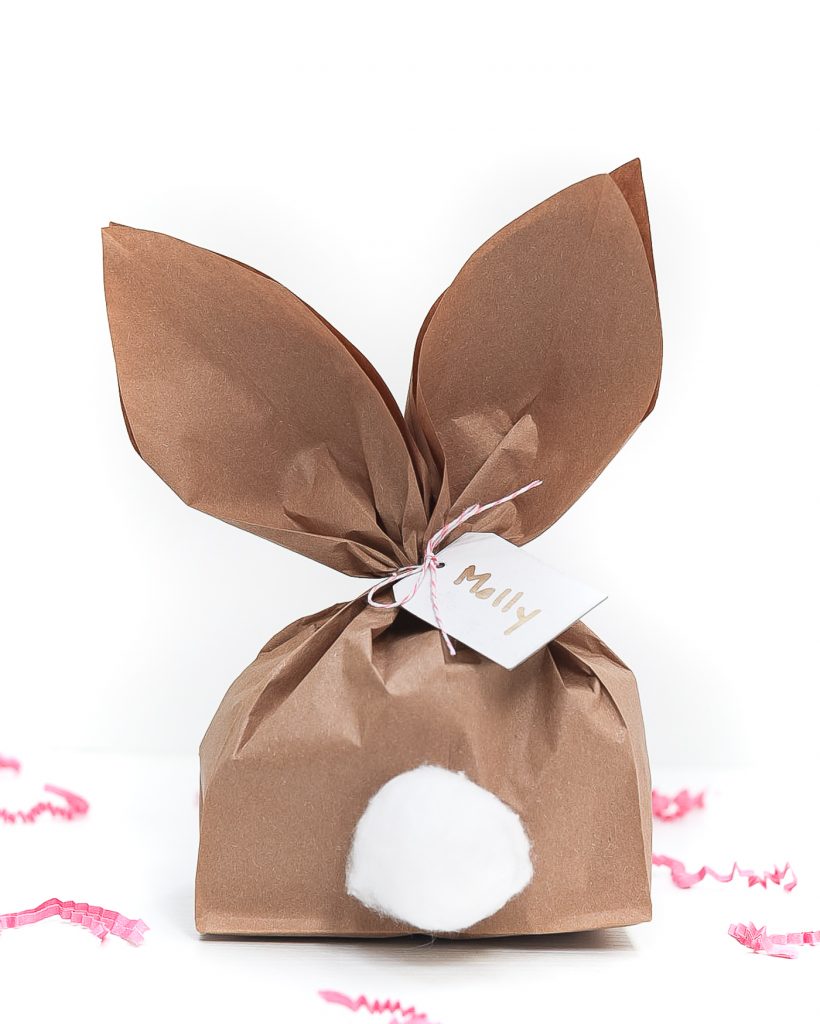 And voila! A new Easter tradition has been crafted and created …
using household stuff you don't even have to leave the house to get!
Pin It!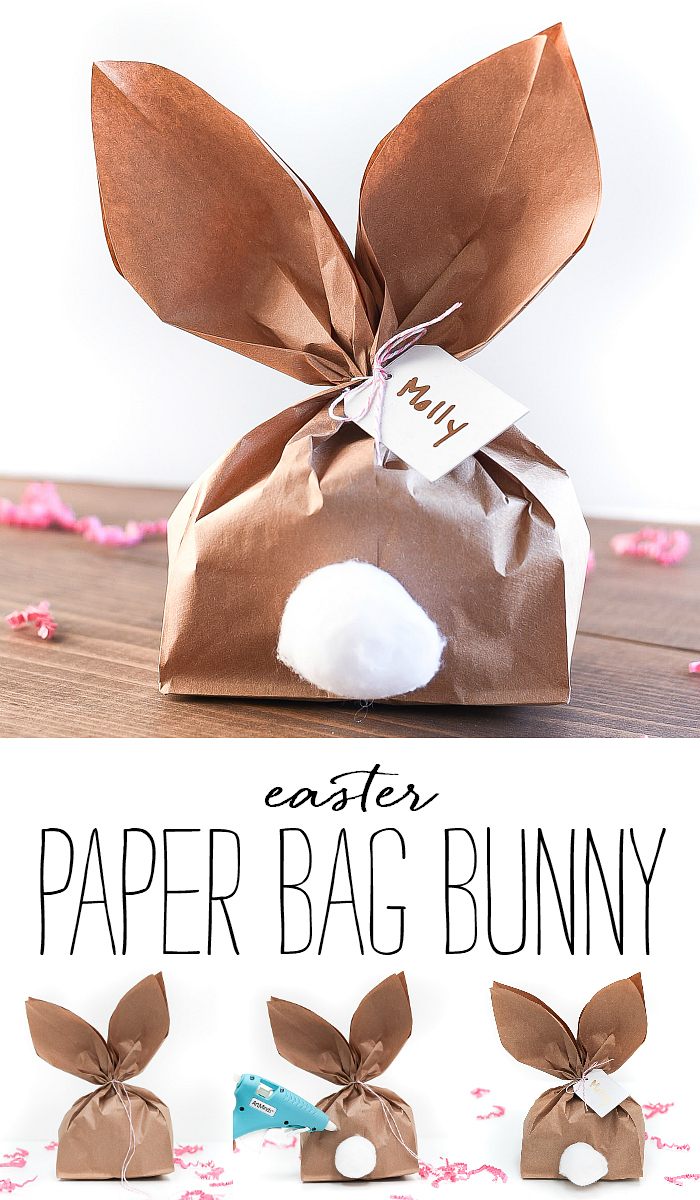 You Might Also Like: