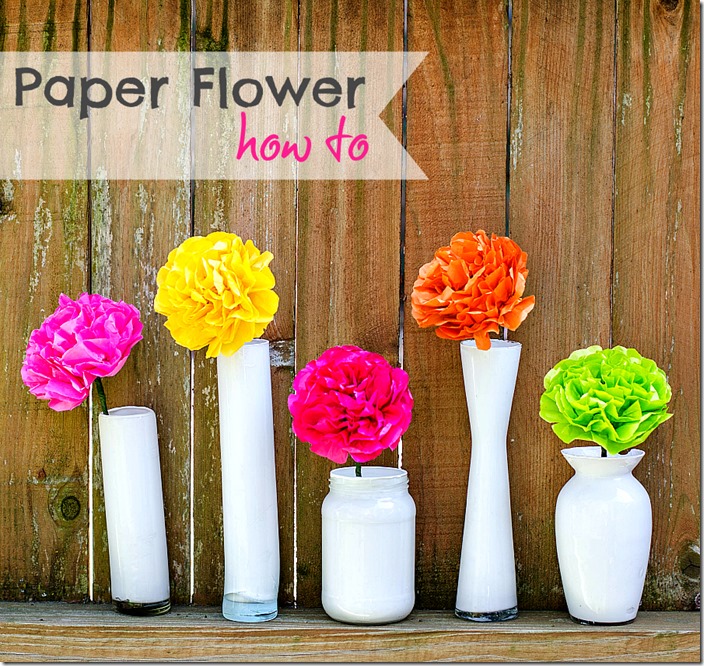 If you've hung around here for awhile, you know that I can't be trusted with living things.
Well, living things with roots.  The kind that live in dirt.  I'm okay with kids and pets.  Both of which have managed to survive — and even thrive — in my care.
But plants?  Yeah, we don't see eye-to-eye.  All that needing water thing trips me up.
So, I've had to resort to fake flora and fauna.  In the past, the fake stuff was plastic and "silk" (read: not silk) flowers.  But I'm over that look.
It's so 2001 …
Most recently, I've turned my attention to paper flowers.  Just like those tissue paper flowers we learned how to make in grammar school art class …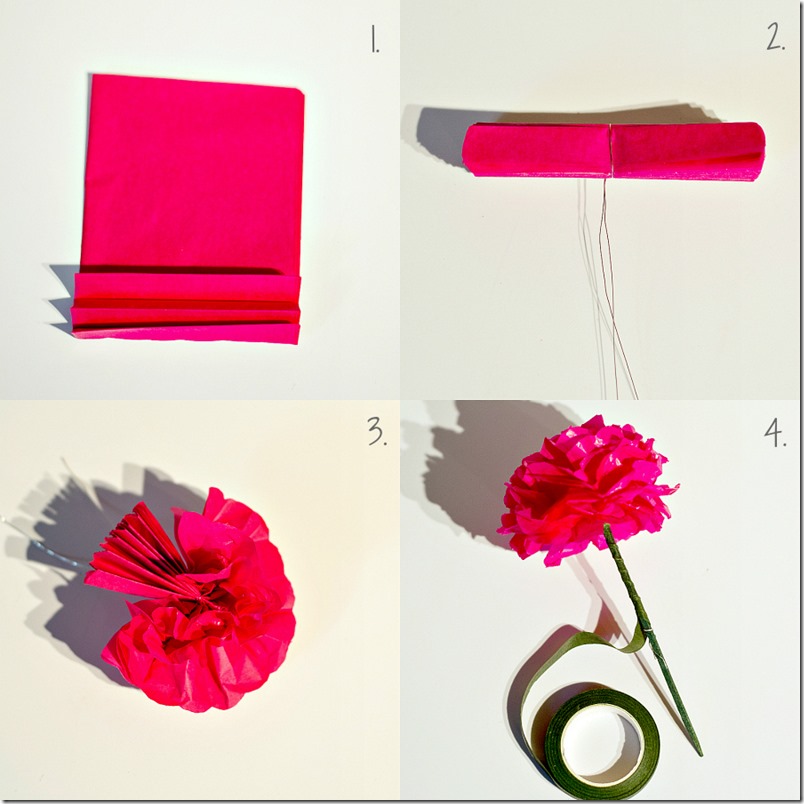 1. Start with 6-8 sheets of tissue paper (depending on thickness of the tissue paper) and cutinto 5 x 7 rectangles.  Stack them up and accordion fold (using a 3/4" fold).
2. Once accordion is fold complete, wrap wire around the center.  I used picture frame wire.  Cut ends of tissue paper into half circles.  You could also cut points.
3.  Very gently start pulling up each layer to the center.  Start on one side of the wire.  Then proceed to the other side.
4.  Attach to stem (I found my in the flower section at the craft store) and cover with florist tape.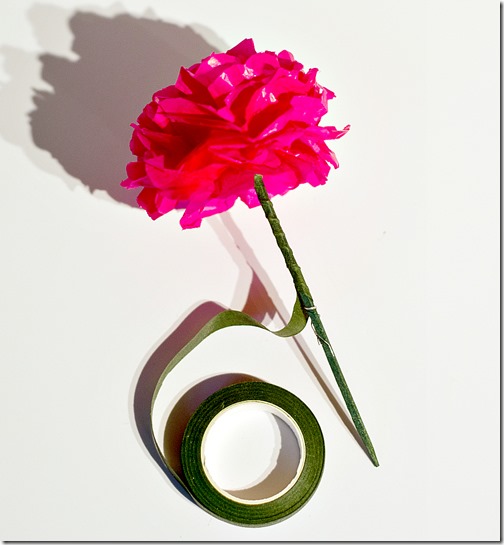 And now you, too, can have a bouquet of colorful tissue paper flowers.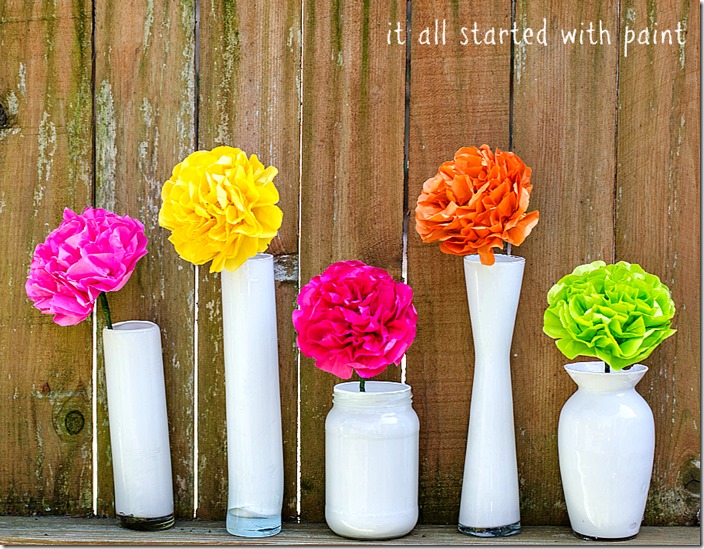 A bouquet that, ironically, can be destroyed with water …
Before you leave, make sure you check out my mason jar project gallery here …
And you can see how I made those faux milk glass vases from dollar store vases here …
Get it all started with paint delivered to your email inbox:
Let's keep in touch:
Sharing: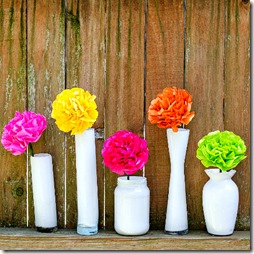 * Tatertots & Jello *  Between Naps on the Porch * Bower Power * Red Bird Blue * Sparkle Meets Pop * Young House Love * i heart naptime *  Under the Table & Dreaming * Today's Creative Blog * The Shabby Creek Cottage * CraftBerry Bush *