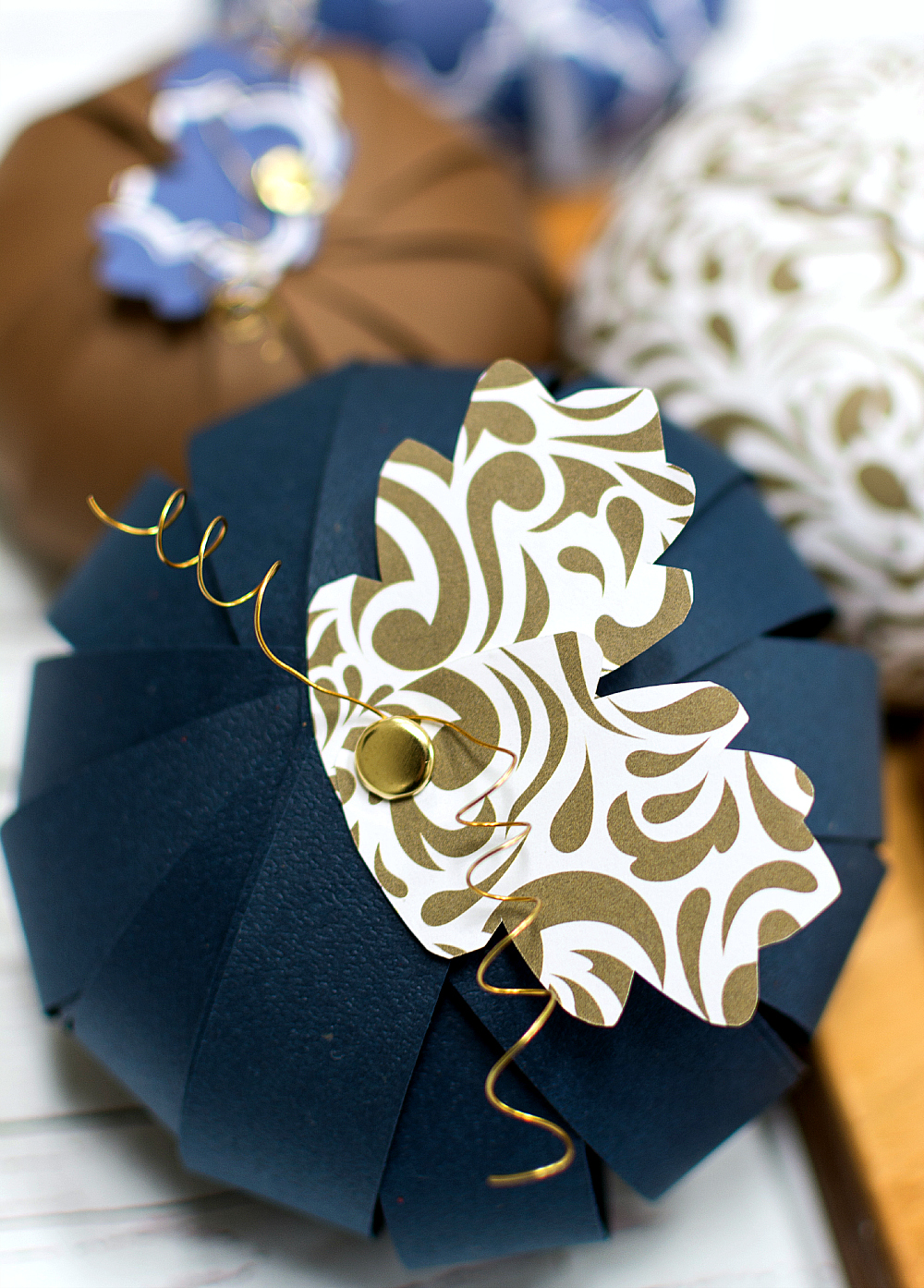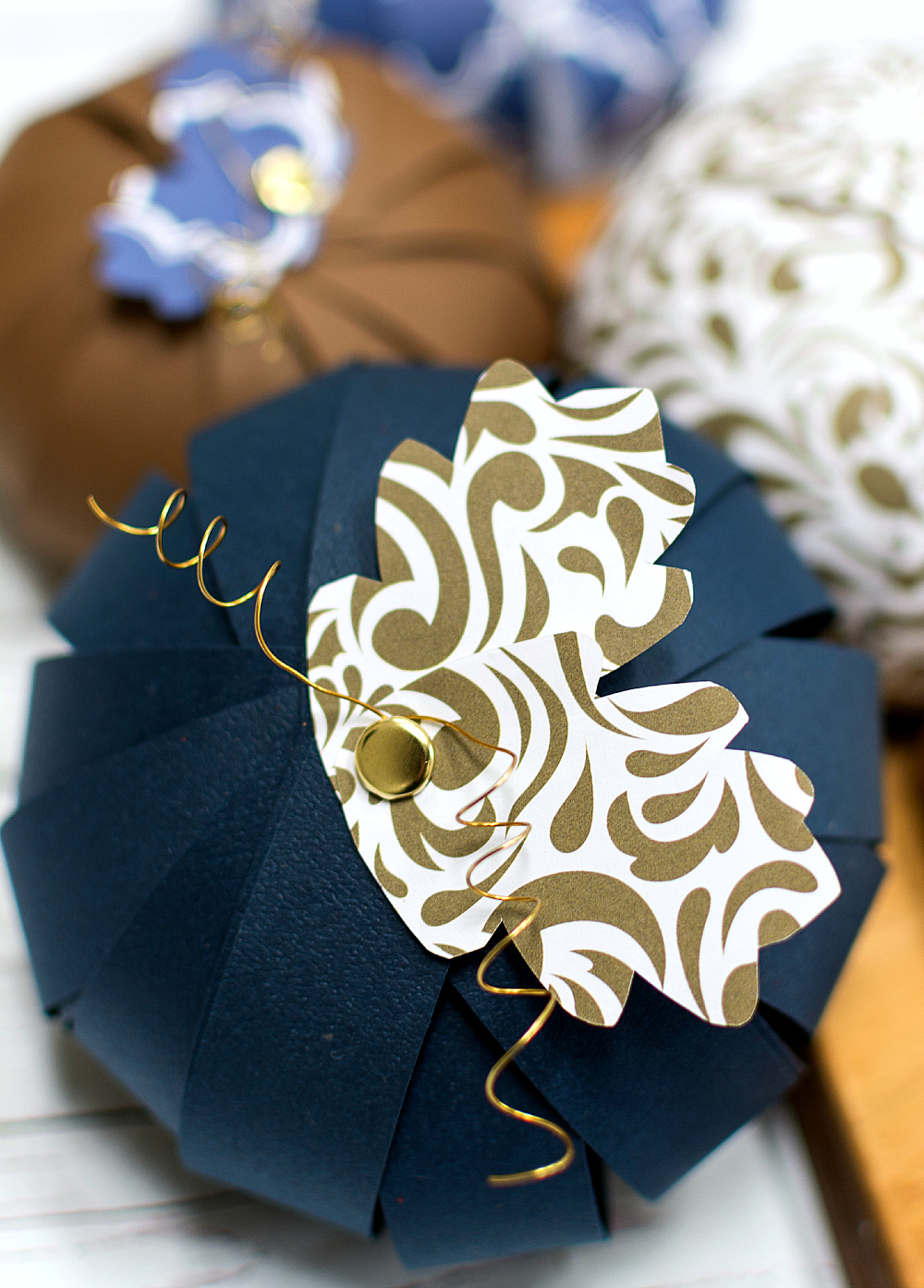 Pumpkin.
P-U-M-P-K-I-N.
What a funny looking word, right? And as I typed up this post I kept looking at it again and again. Thinking that it looked wrong. Like it couldn't possibly be spelled that way.
So I Googled 'how to spell pumpkin.'
And it came back P-U-M-P-K-I-N.
So I was right.
But why does it look so wrong?
Why pump and kin? Who looked at those orange blobs with stems and leaves and little squiggle vines growing out of the ground and thought, pumpkin?
And that thought brought me back to the days when I walked my kids to elementary school and they would ask the hard questions.  About why the sky is blue. And what happens when we die. And why certain things are called those things. And who came up with the names in the first place. And why.
You know, all those fun early morning pre-coffee conversations that make a mom's head hurt.
And other than the blue sky question (something to do with science I would say) I didn't have any answers then. Or now.
So together we are left to ponder why pumpkins are called pumpkins as we make this paper pumpkin craft. A craft, by the way, that you can easily make with those deep question kids. And a craft, by the way, that can extend beyond Halloween to Thanksgiving …
How To Make Paper Pumpkins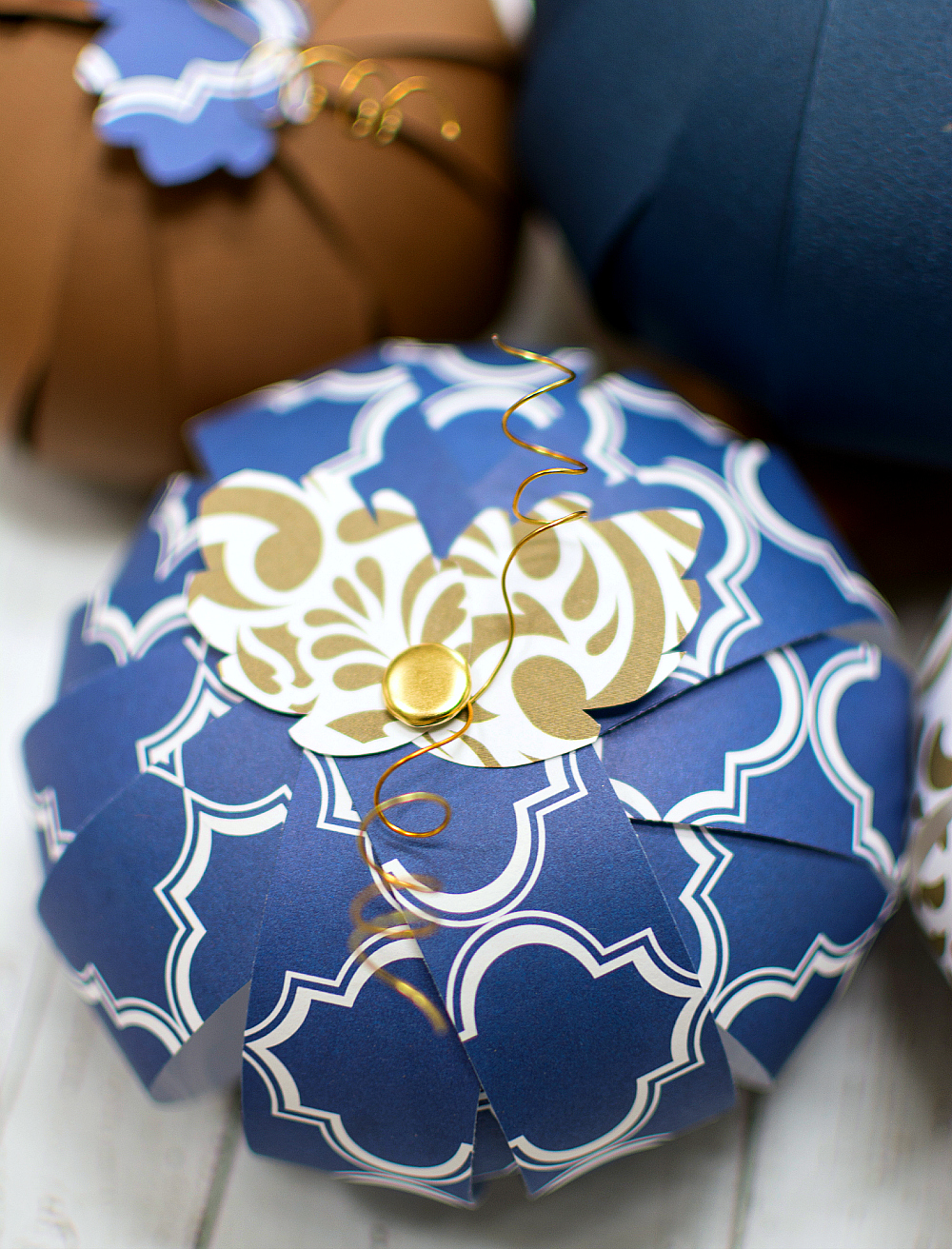 Start by cutting 1″ strips from your paper.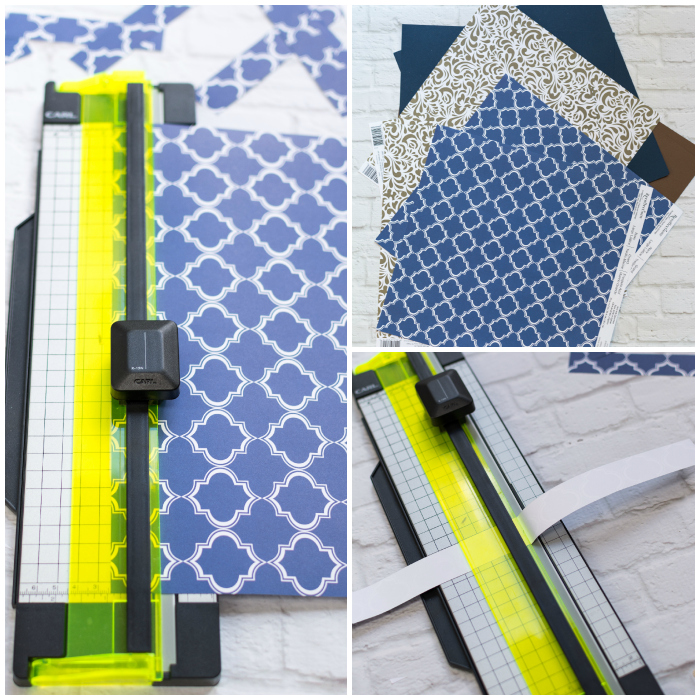 For the smaller pumpkins, I cut 12 strips 6″ in length; for the larger pumpkins I cut 18 strips 7-8″ in length.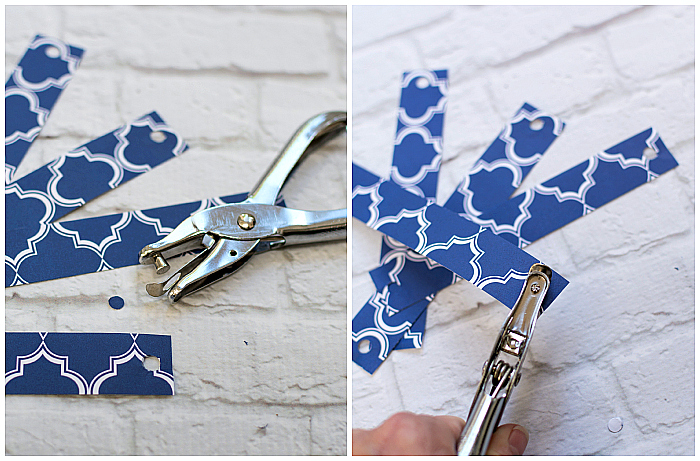 Punch holes in both ends of the strips.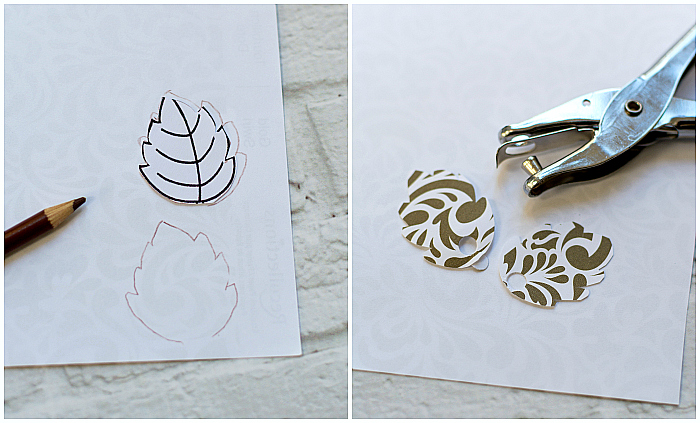 Cut out two leaves and punch holes in the ends (for the leaf, just Google image search "pumpkin leaf pattern" and copy and resize).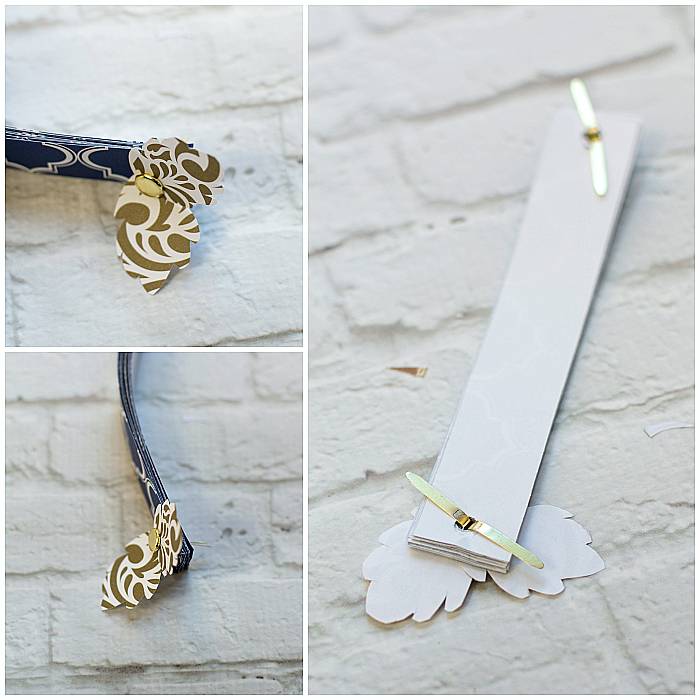 Stack strips and insert paper fasteners through punched holes on both ends; on one end, include cut out leaves.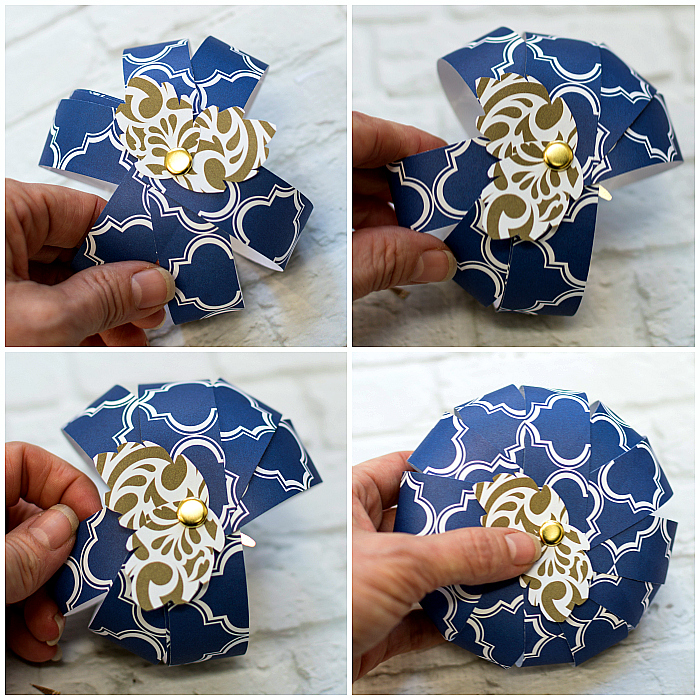 Lightly bend paper in half circle and fan out individual strips.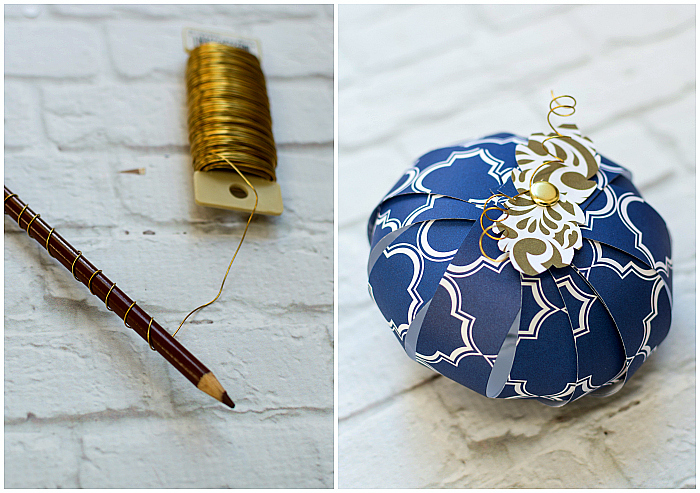 Using gold floral wire, wrap around pencil. Cut piece and wrap center around fastener.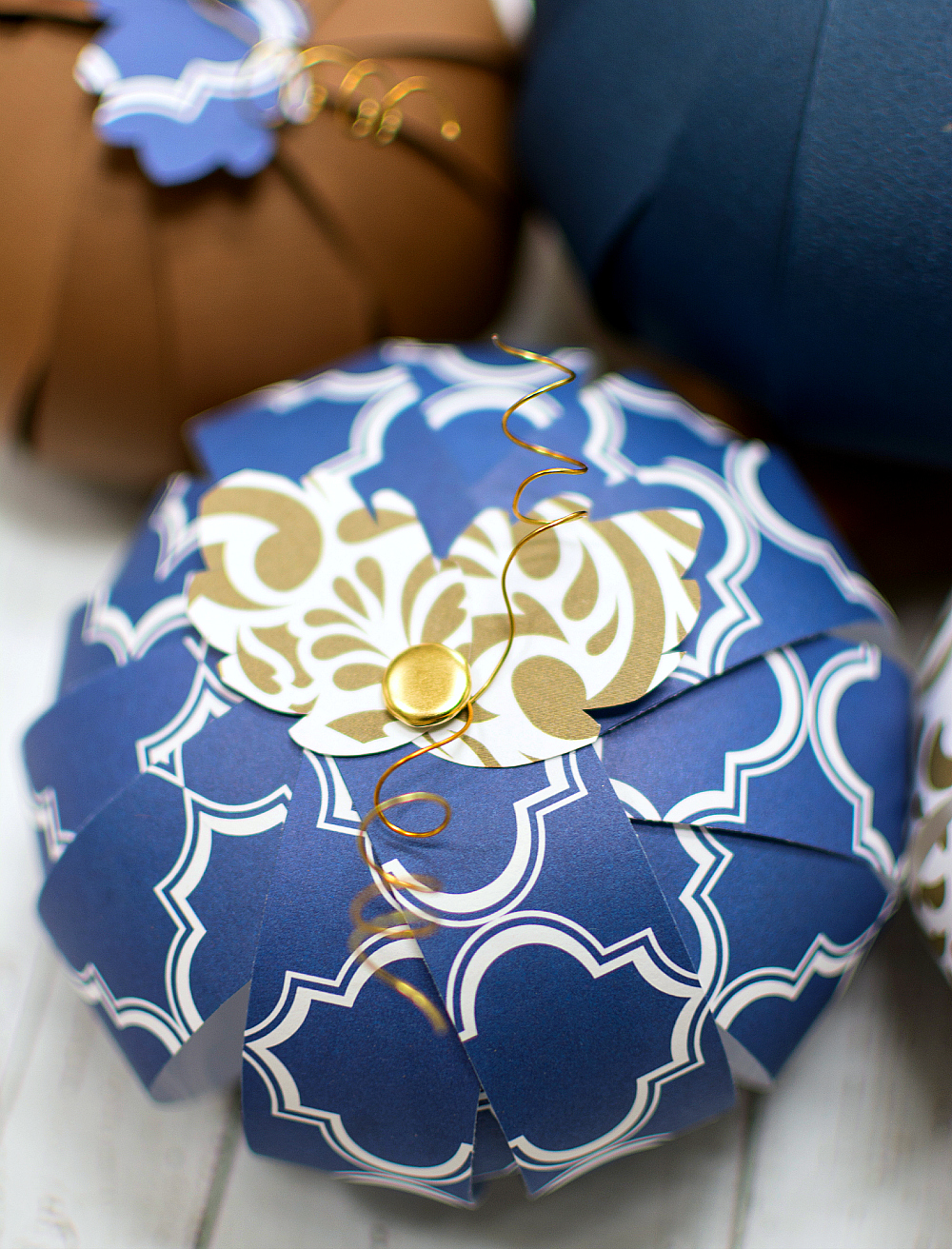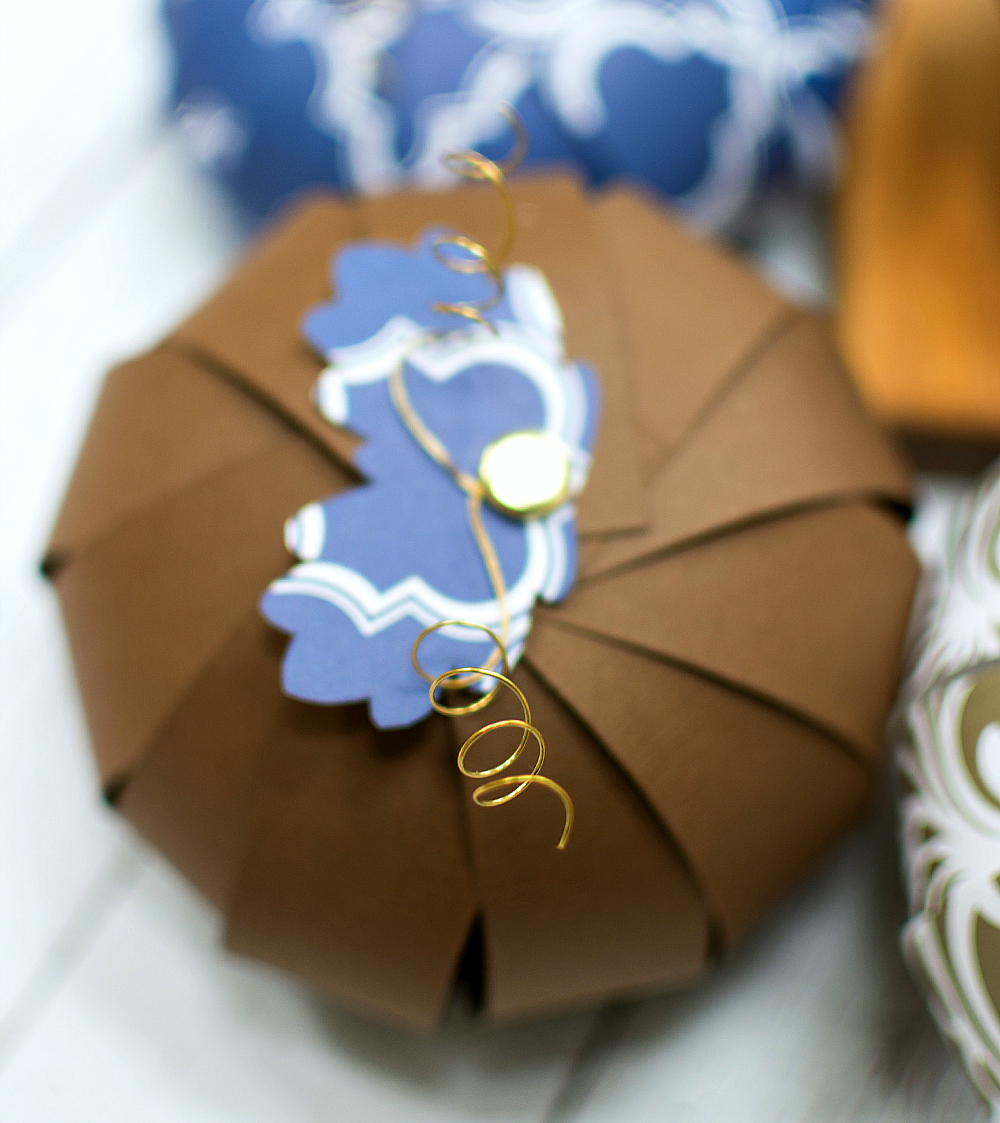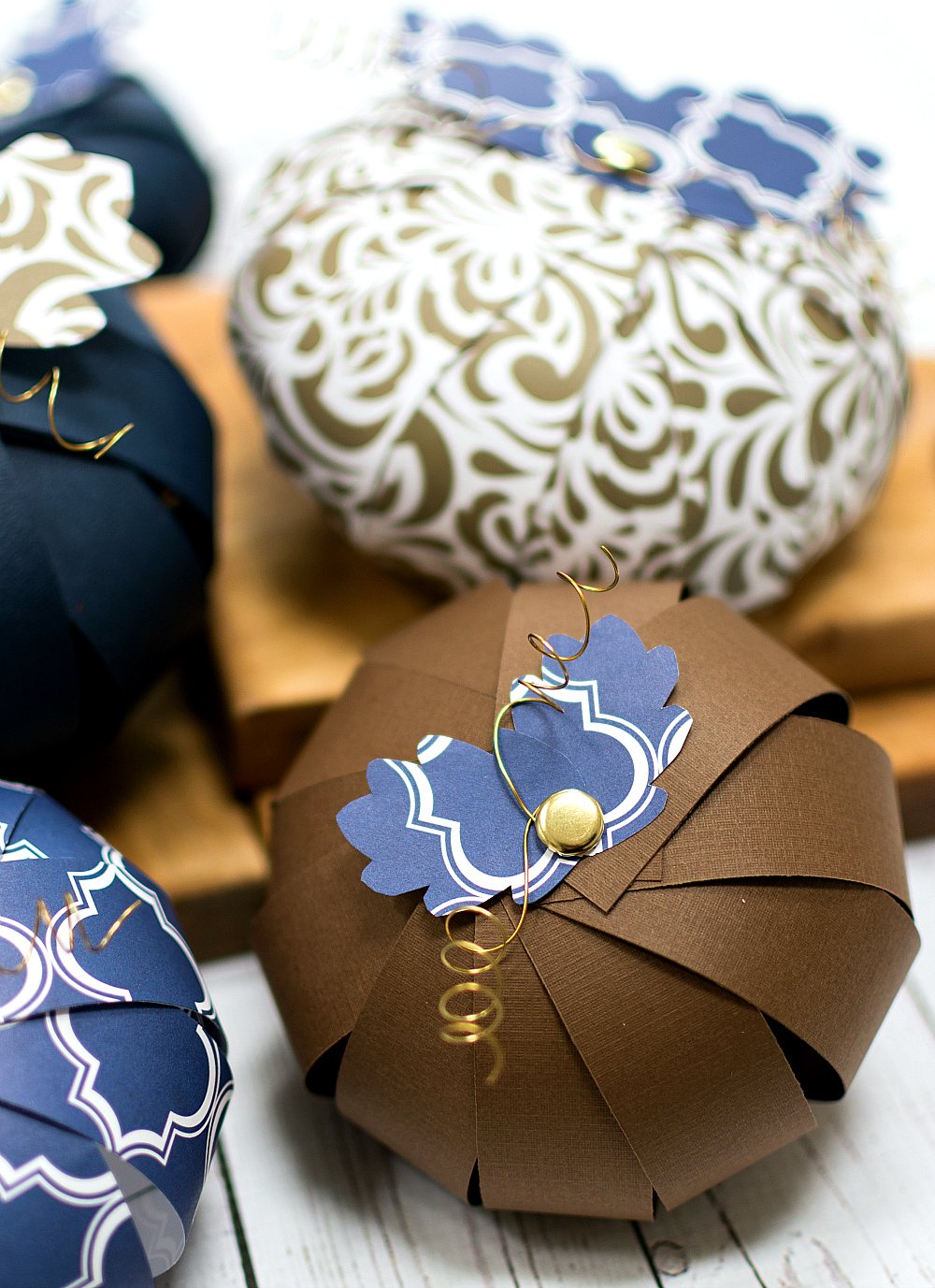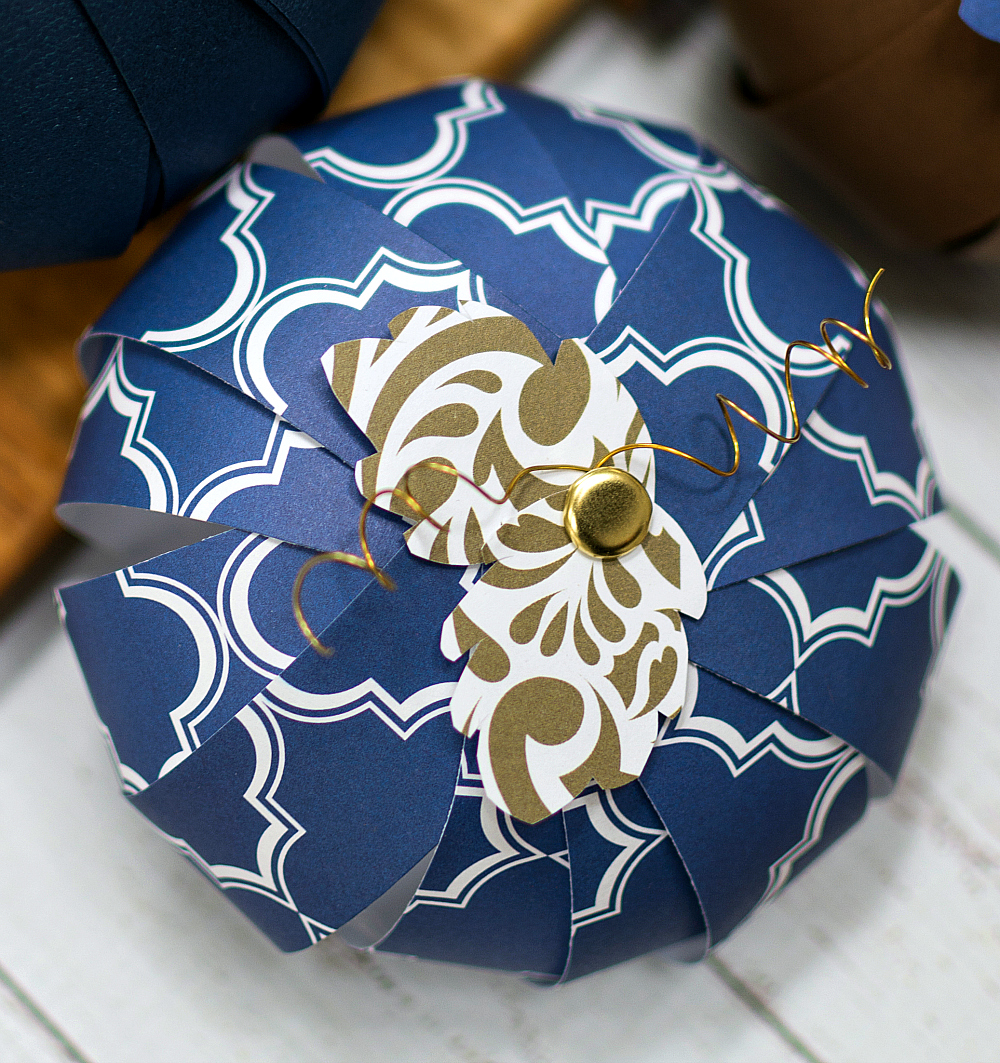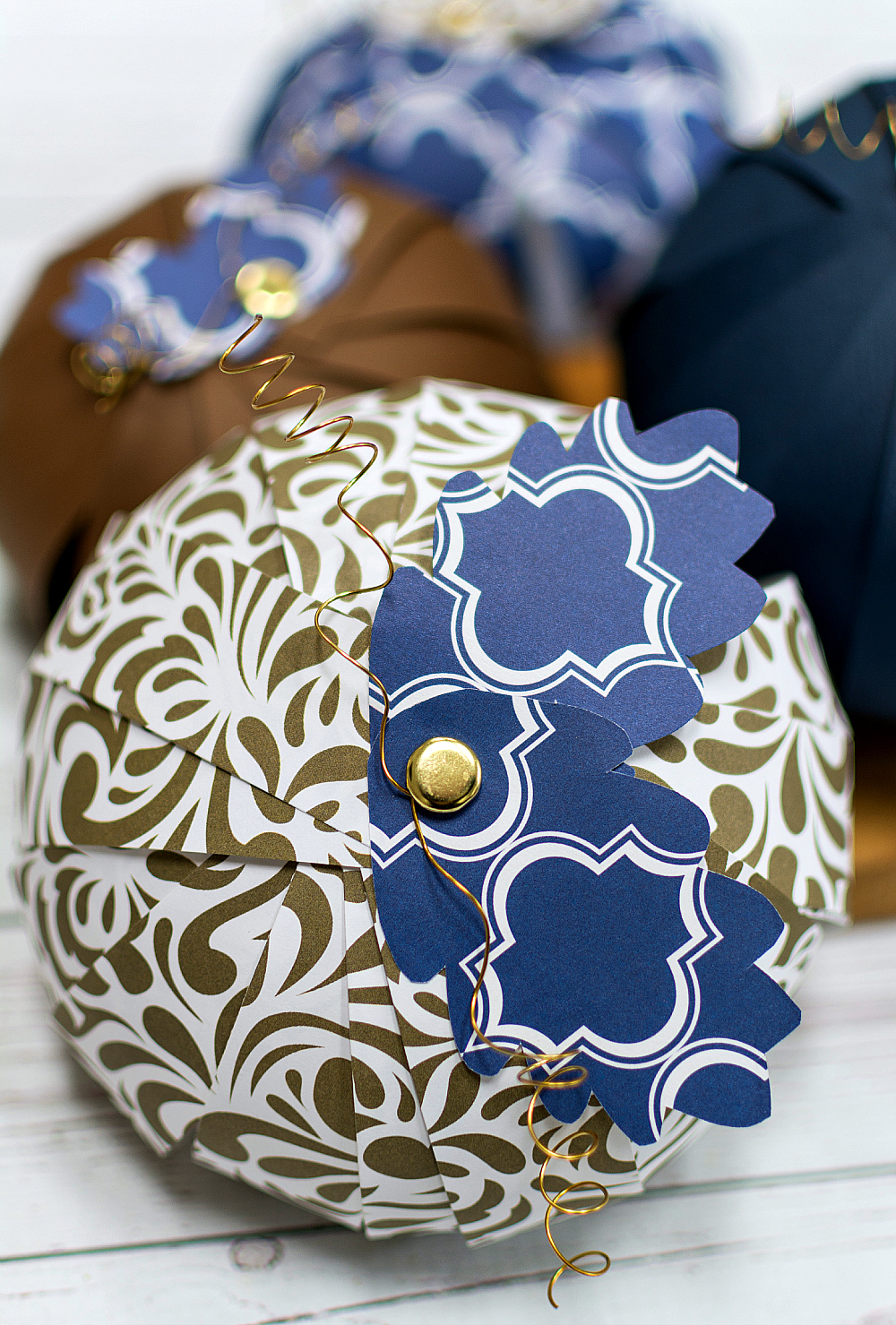 And now that we're done, we can go back to wondering why and how things got their names.
Like, why is paper called paper?
🙂

You might also like: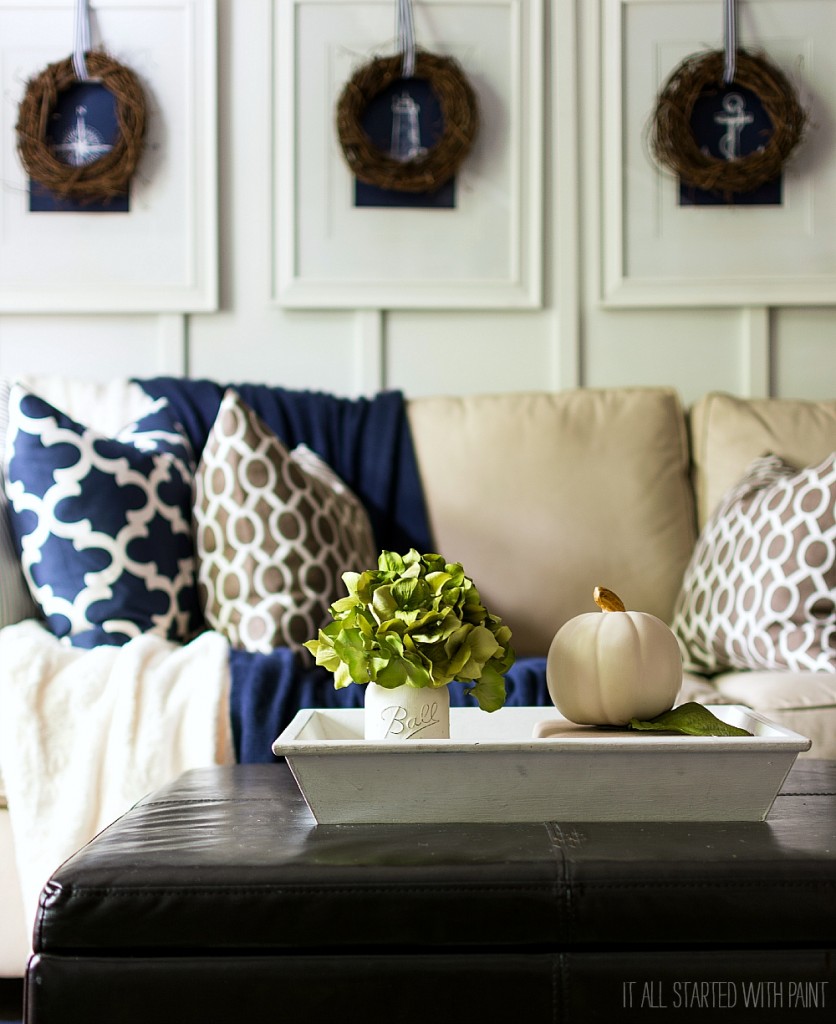 Navy & Brown Fall Living Room (click here)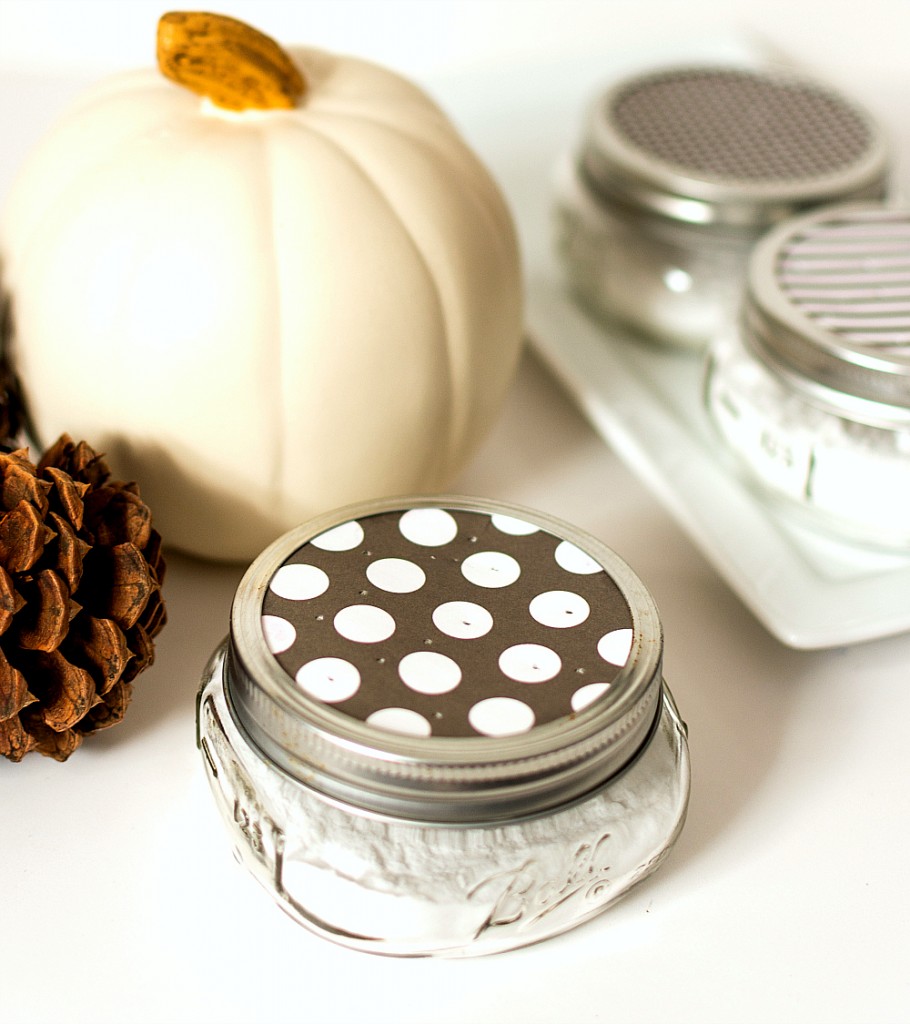 Fall Homemade Air Freshener (click here)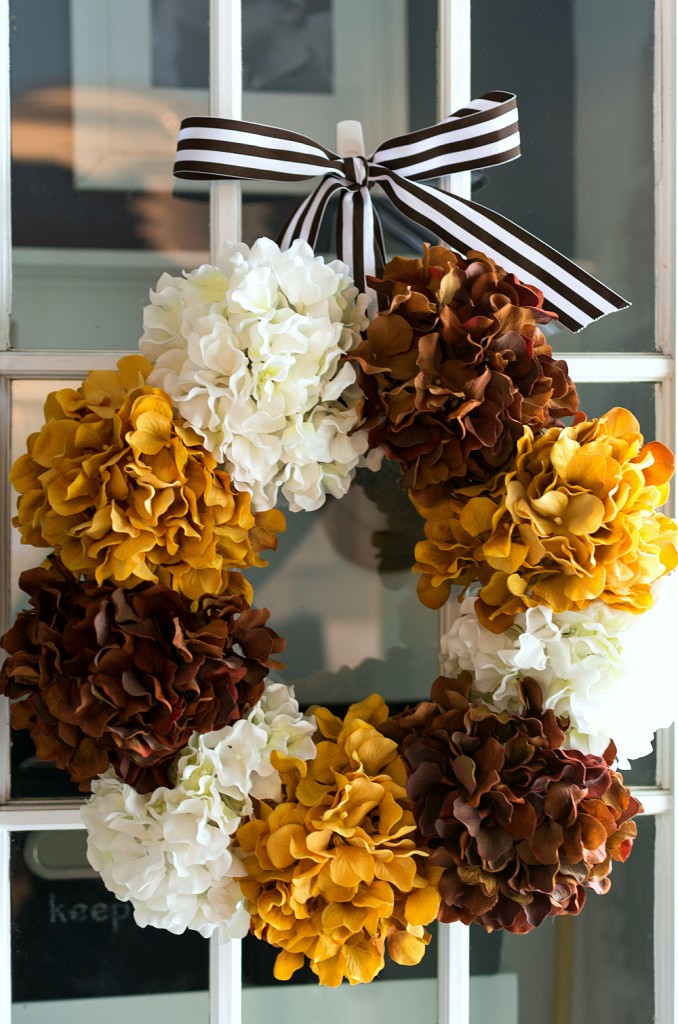 Hydrangea Wreath for Fall (click here)
Want to keep up with my projects?
It's easy. Get it all started with paint delivered to your email inbox:
Sharing:
| Between Naps on the Porch | A Stroll Thru Life | Cozy Little House | Inspiration Monday |