I find this time of year challenging.  November. The weeks between Halloween and holidays.
Especially outdoors.
The fun and festive – and sometimes spooky – Halloween decorations have come down.  The freshly carved pumpkins are now squirrel food.  And those colorful and wonderful mums have shriveled up and died  … well, at least mine have  … leaving our porch steps and stoops bare and sad and bland …
and, well, just blah.
And those colorful autumnal leaves?  Yeah, they've come down too.  Gathering on sidewalks and parkways creating mounds of brown decay.  Piles of brown decay that I constantly have to remind my daughter to steer clear of … you see, not all my neighbors think it's important to clean up after their dogs.
But that's a post for another day.
Then there's the weather.  And yes, I am going to go there.  And not because I've run out of things to say and have to resort to the weather.  But weather talk here in Chicago is huge.  Monumental.  Lead story kind of stuff …
And weather talk in this house is huge.  Monumental.  Lead story of the day kind of stuff … well, it is for my husband.  The rest of us?  Not so much.
We've had a respite this weekend.  Unseasonable warmth.  But I can hear it in the wind.  Smell it in the air …oh, and hear it on the news.  Or, more accurately, hear it from my husband who heard it on the news.
The weather in Chicago is taking a turn for the ugly.  And not just any old run-of-the-mill turn. But a high-speed sharp left from the 70s to the 30s. There may even be snow involved.  And not the good kind of snow that blankets the earth and turns those piles of decay into soft fluffy mounds of white.  No, we're getting the ugly kind.  The weak kind.  The wet kind that is just enough to remind you that it's cold outside … but not enough to have you thinking of spirited snow ball fights followed by steaming cups of hot cocoa topped off with mini marshmallows …
or Cool Whip.
And the forecast of cold and gray and ugly wet snow days ahead was just enough to light a fire in me …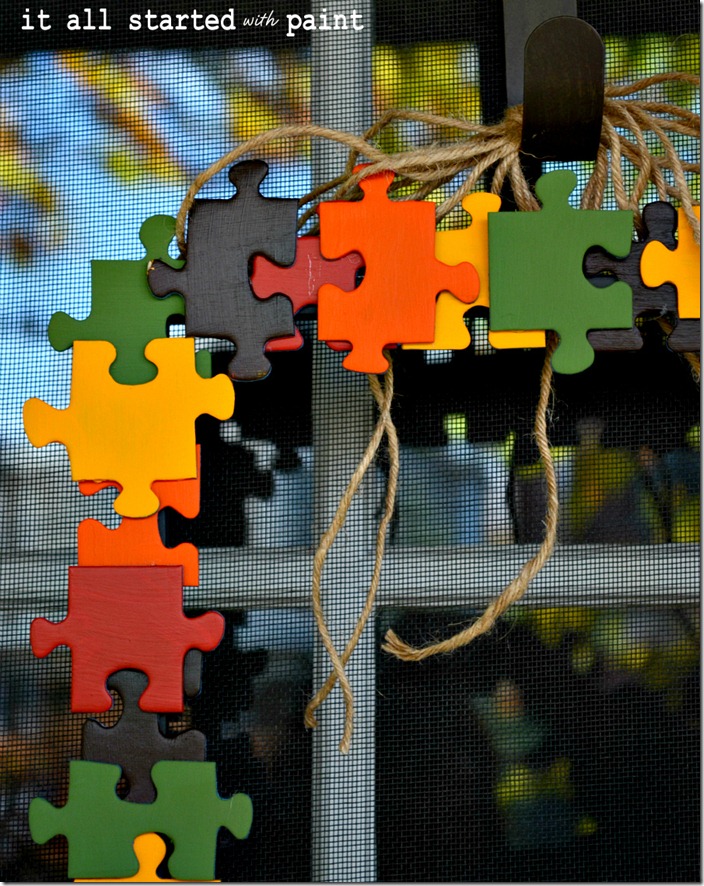 and inspired me to add some color out front with a colorful fall wreath made from recycled puzzle pieces …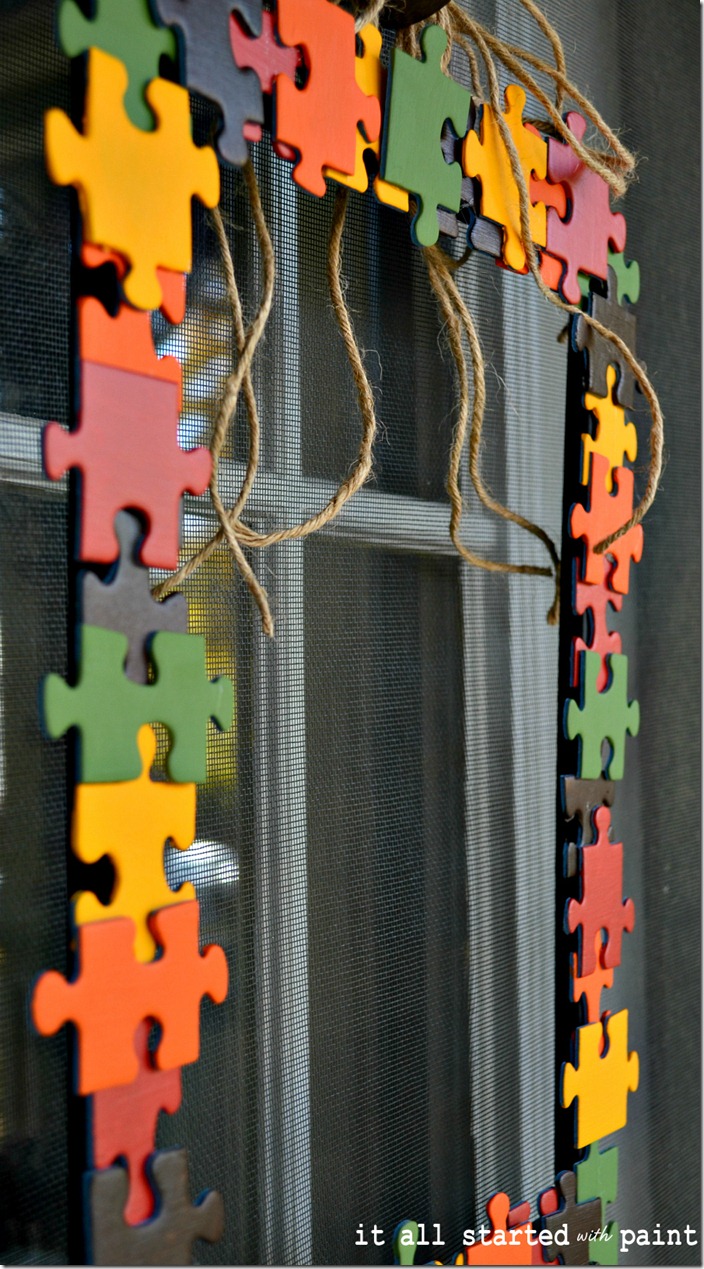 It was seriously easy to make.  Some paint.  Some puzzle pieces.  Some sisal. A Dollar Store frame.  And the glue gun …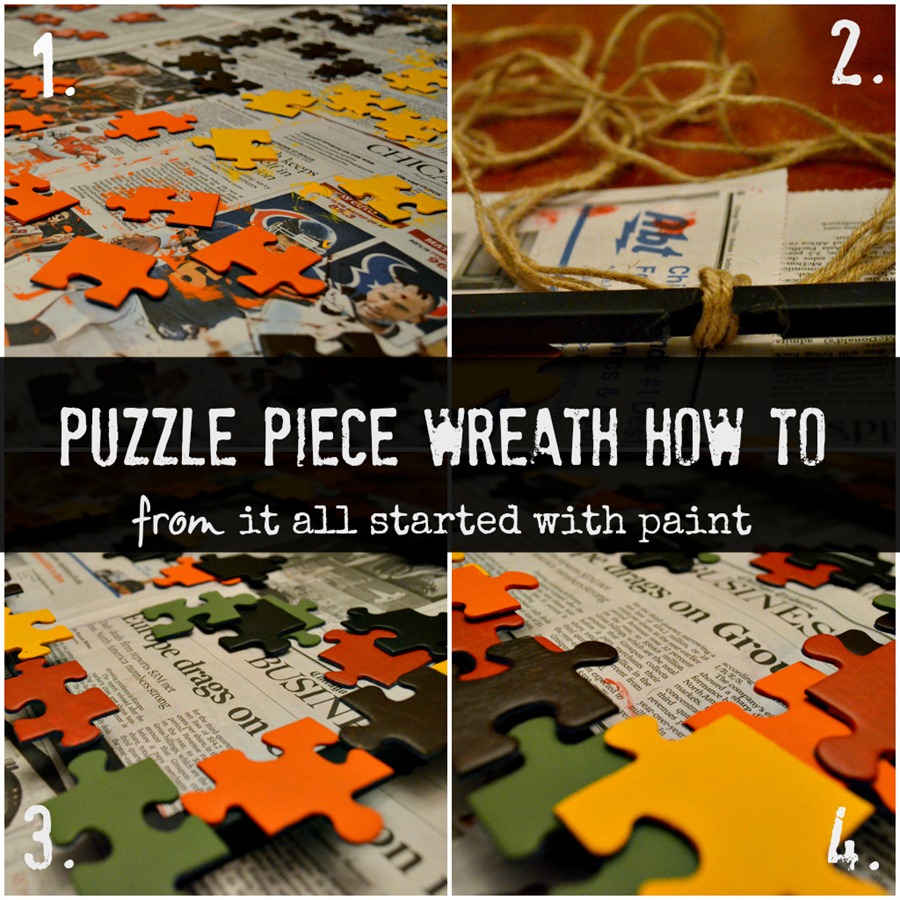 1. Paint the puzzle pieces in the color of your choice.
2. Tie a few strands of sisal around the top of the Dollar Store frame before you glue on the puzzle pieces
3. Fire up the glue gun as  you lay out the first layer of puzzle pieces.  Glue.
4. Lay out and glue on a second layer, staggering the puzzle pieces and the colors.
Then hang on the door … and stand back and admire your burst of fall color.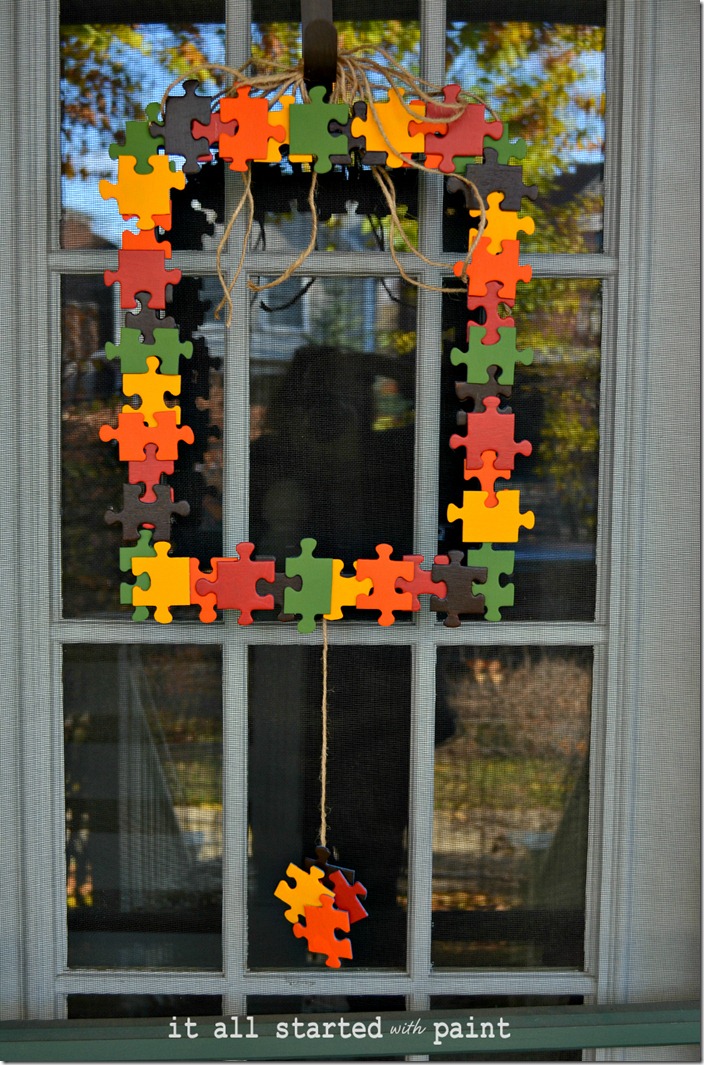 Okay, more like stand back with your camera in hand and take pictures of your fall puzzle piece wreath so you can blog about it …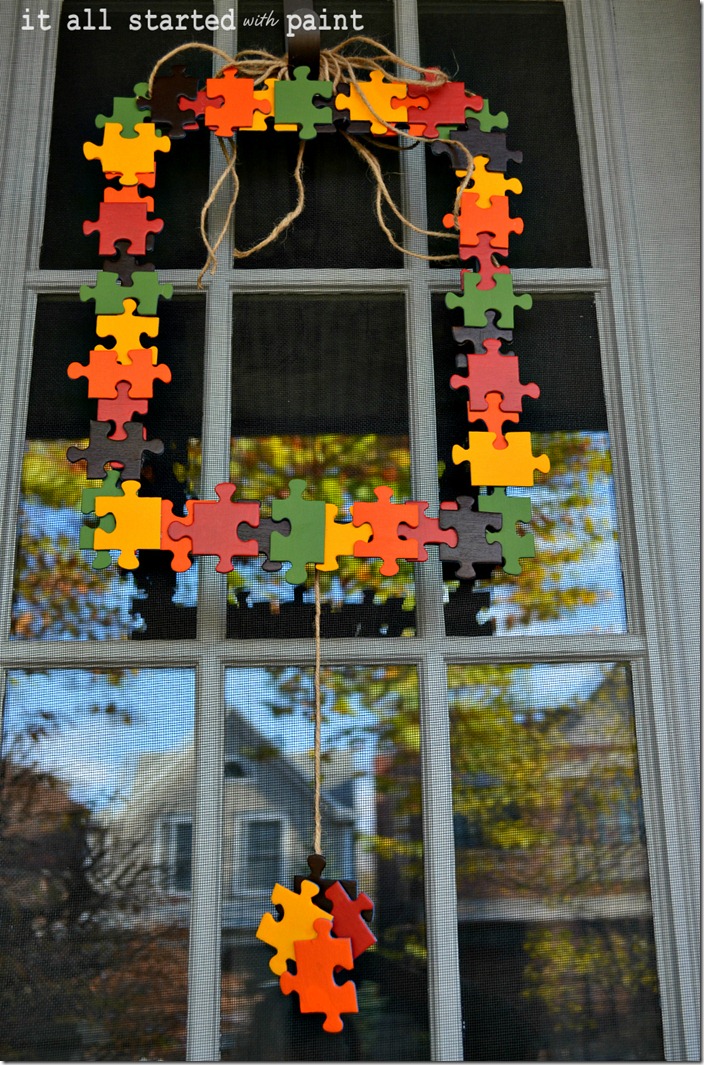 Here's hoping my fall puzzle piece wreath is colorful enough to drive away the impending pre-holiday gray gloom …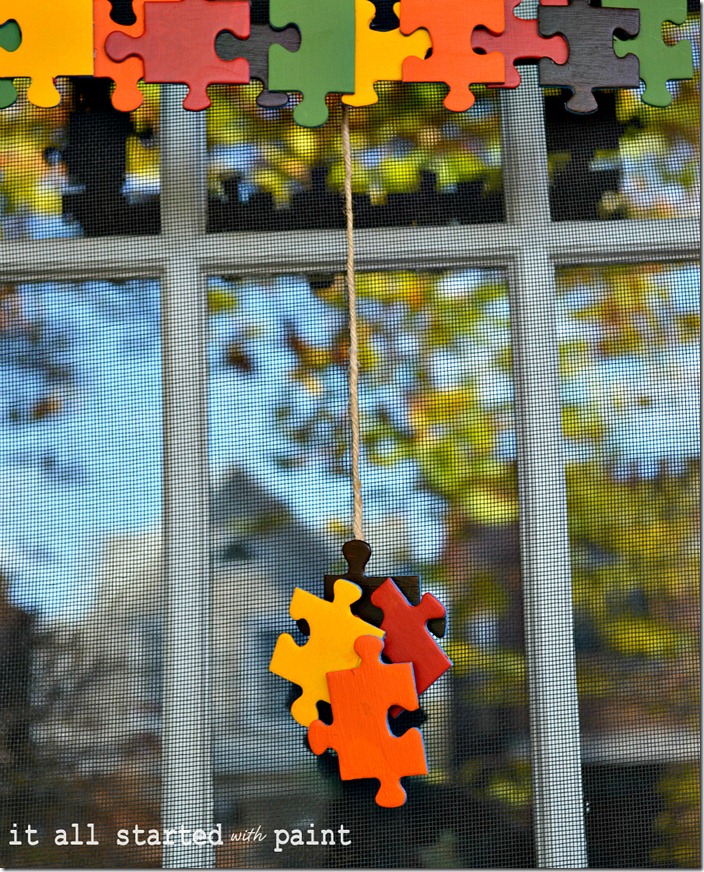 Sharing:
* Between Naps on the Porch *  Skip to My Lou *  Craft-O-Maniac *  Someday Crafts *  Sew Much Ado *  The Shabby Creek Cottage *  Funky Junk Interiors *  The DIY Showoff *