Rae Dunn-Inspired Mason Jar Kitchen Canisters – Mason Jar Canisters.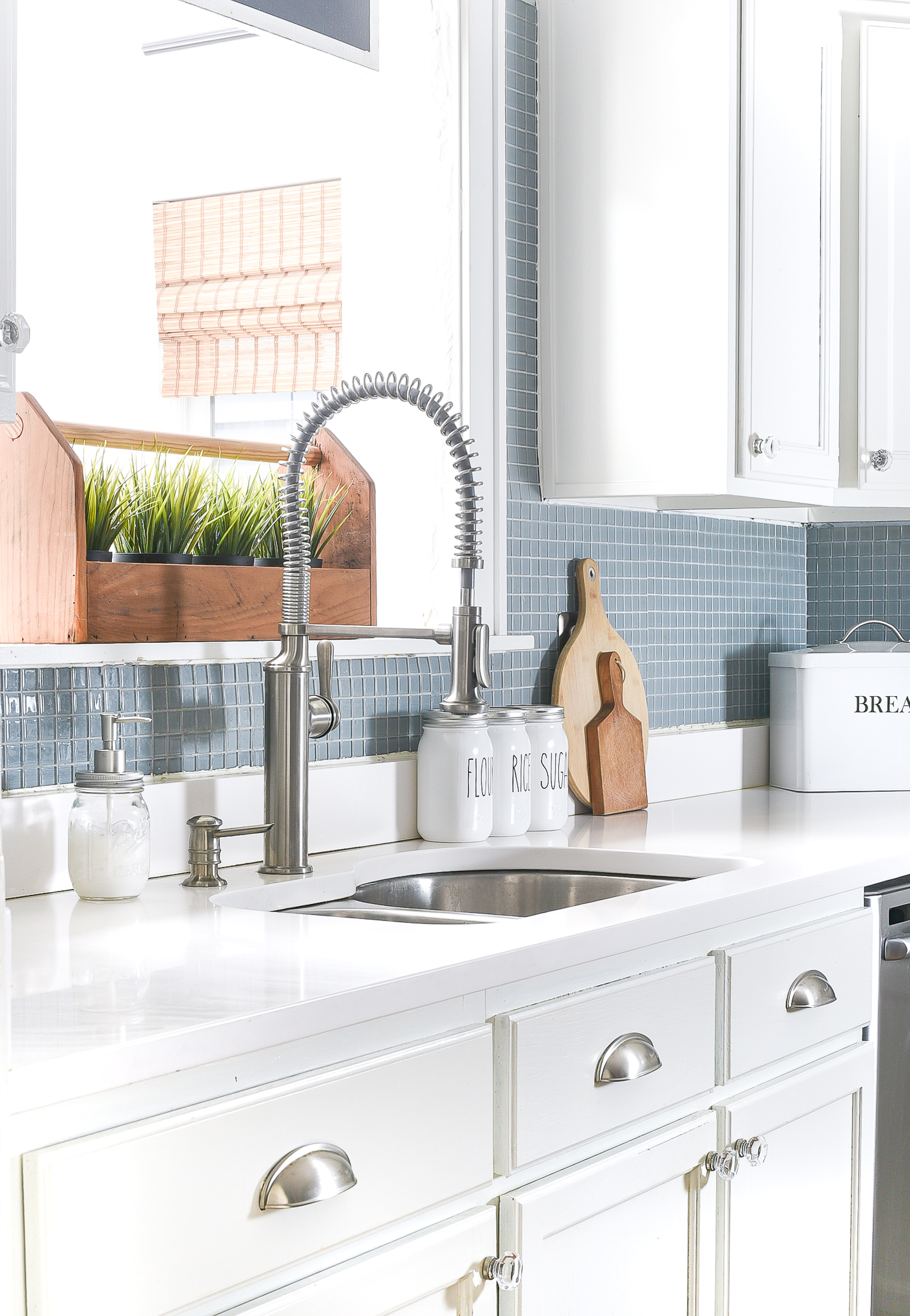 For every flop. For every ho hum. For every fail …
there's a winner.
A home run. A slam dunk. A pat myself on the back and dance around the kitchen in sheer delight winner.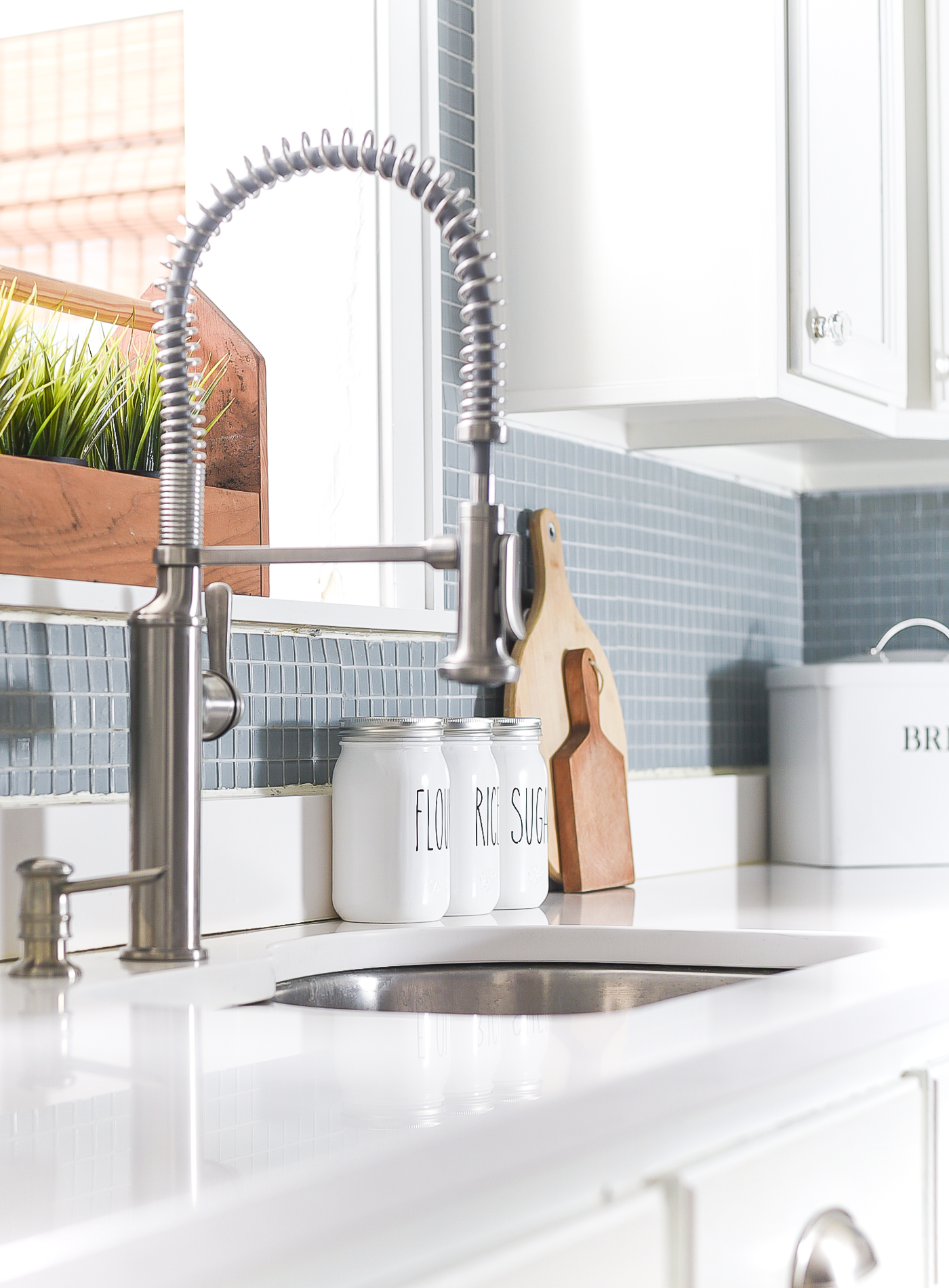 This, my friends, is that winner.
Feel free to pump up the music and dance along.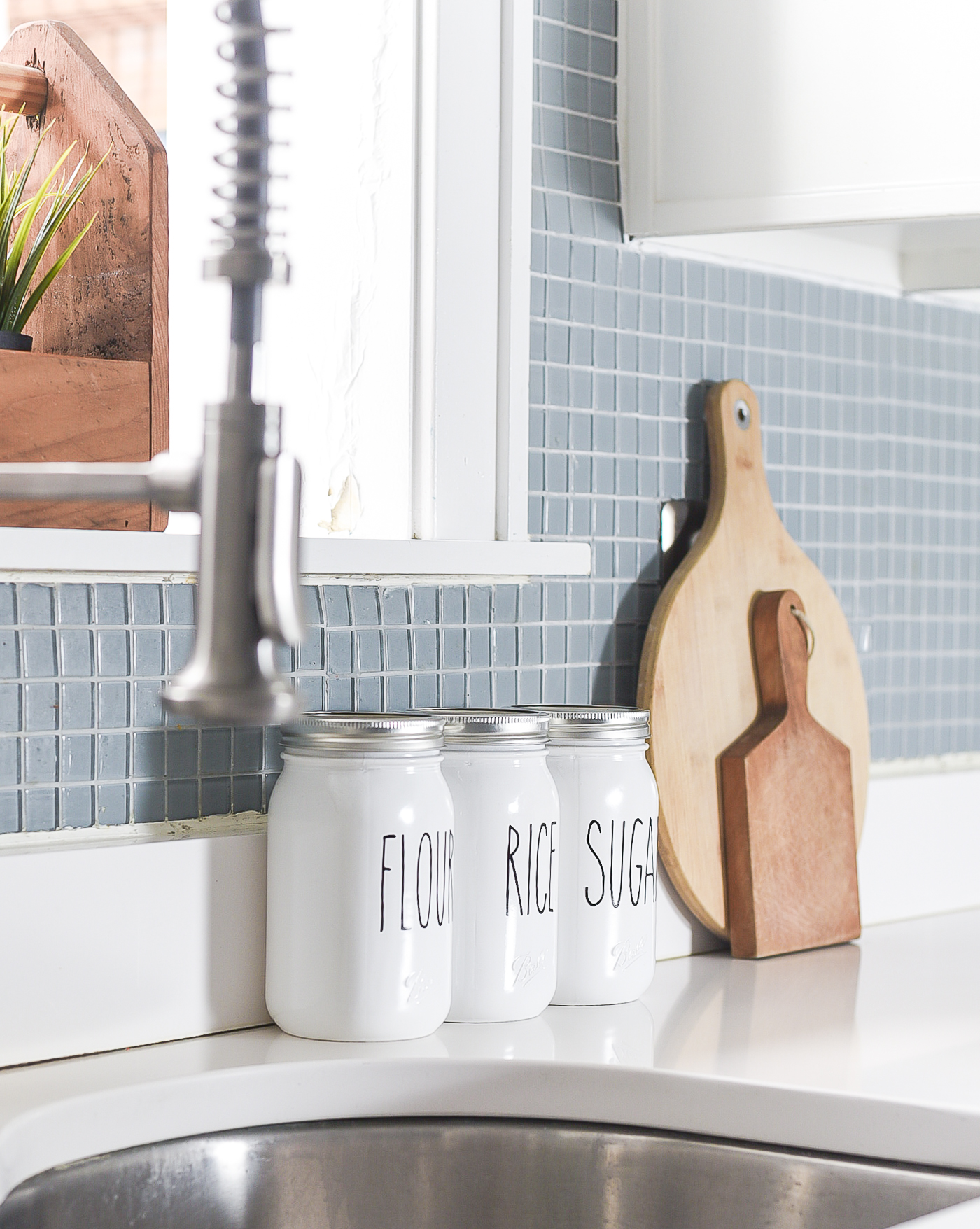 And what exactly is this? you ask.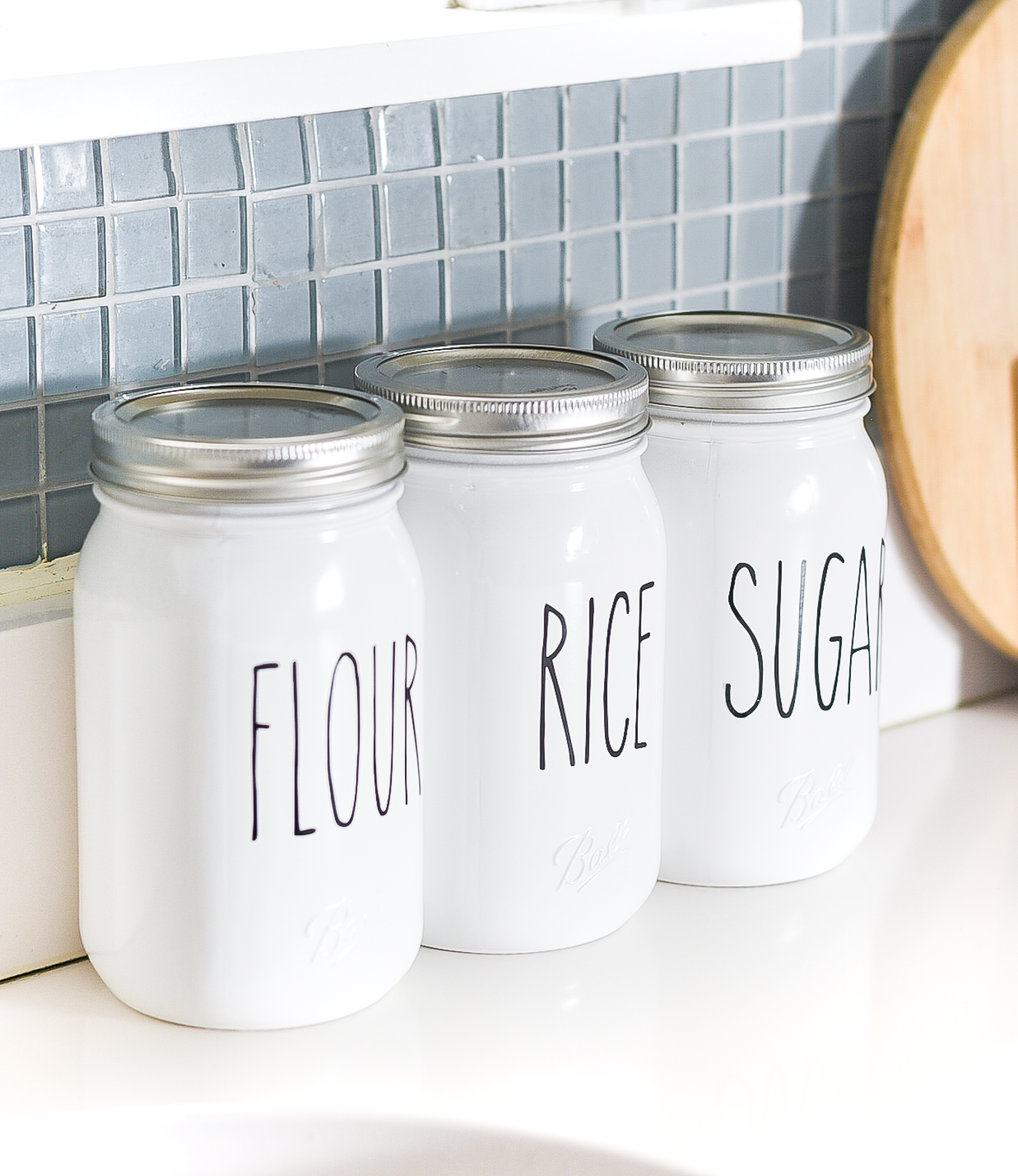 These (where is the up arrow up and down arrow icon when you need it?!? I found < and > but how about an up or down version????) …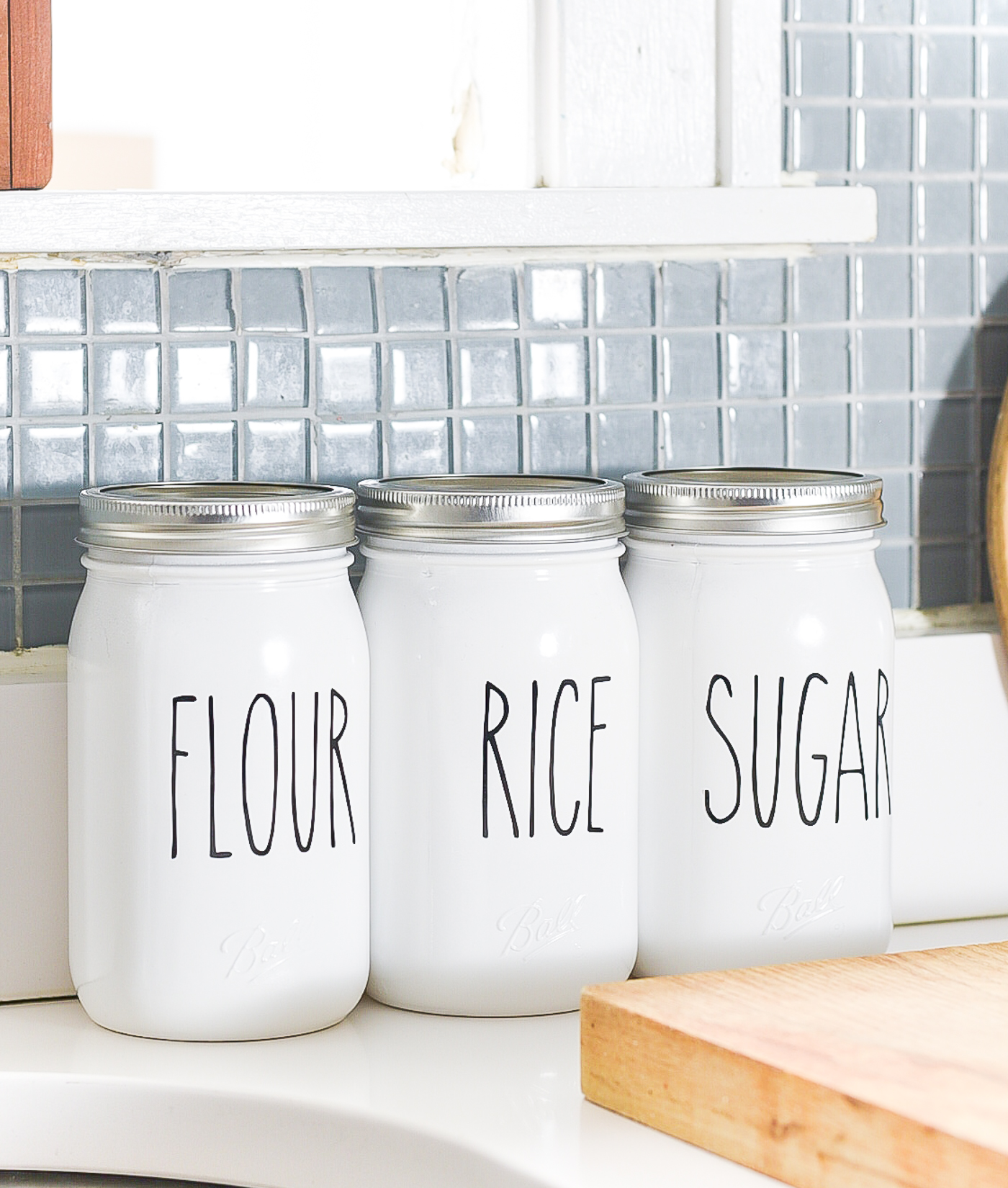 and these (again, please tell me how to make an up arrow!) …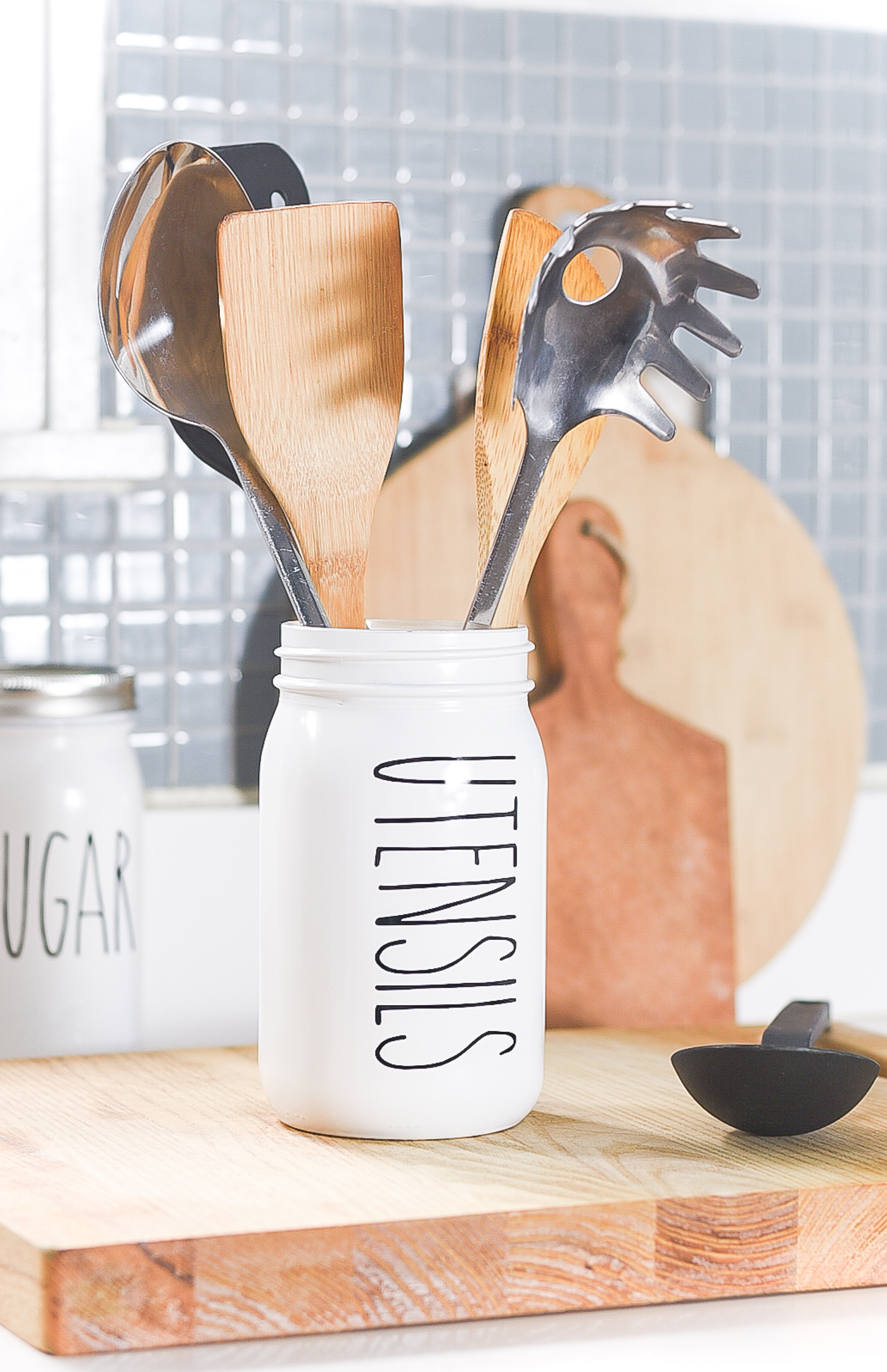 and this!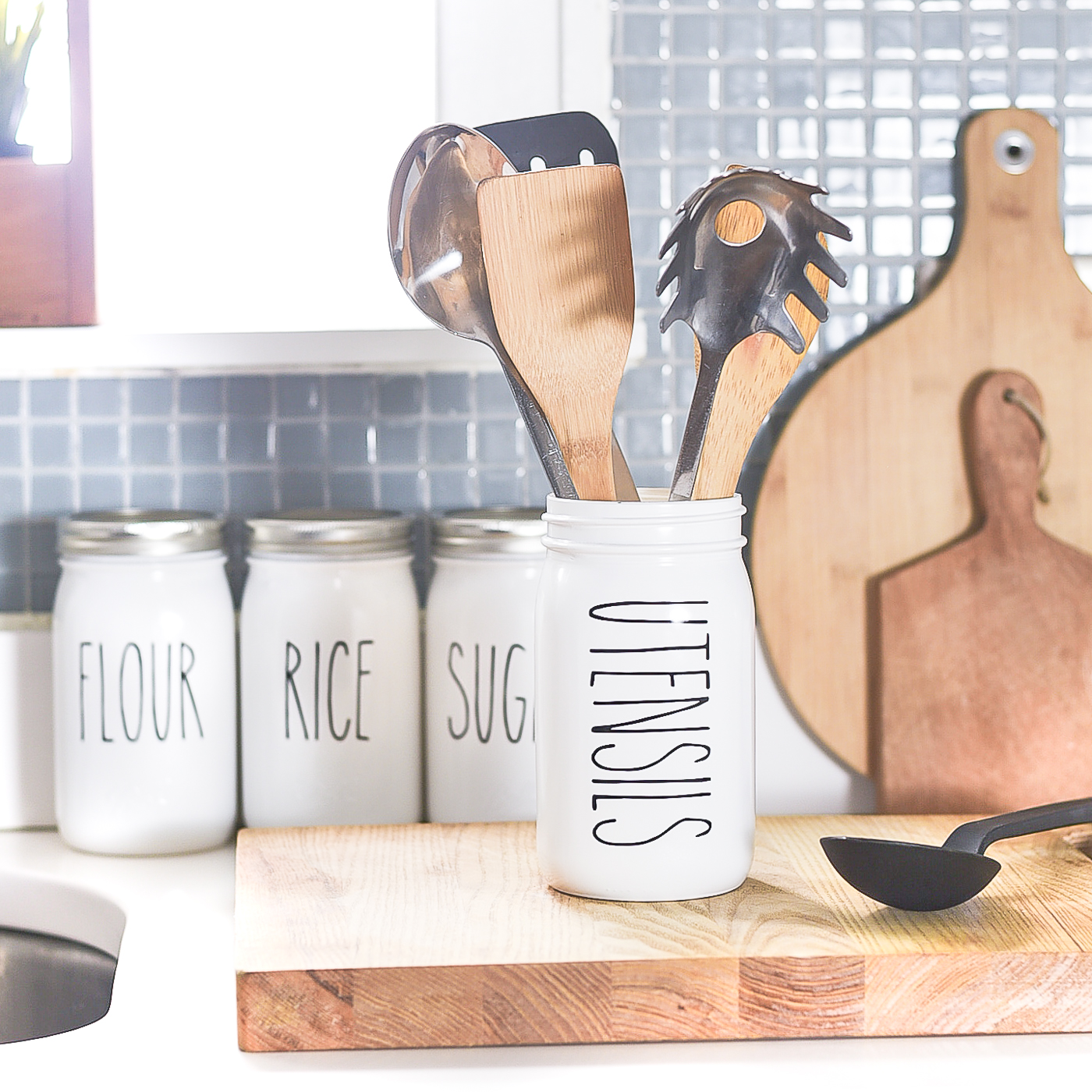 This. This. THIS!
My crowning jewel. My most majestic accomplishment.
Okay, perhaps going a bit too far.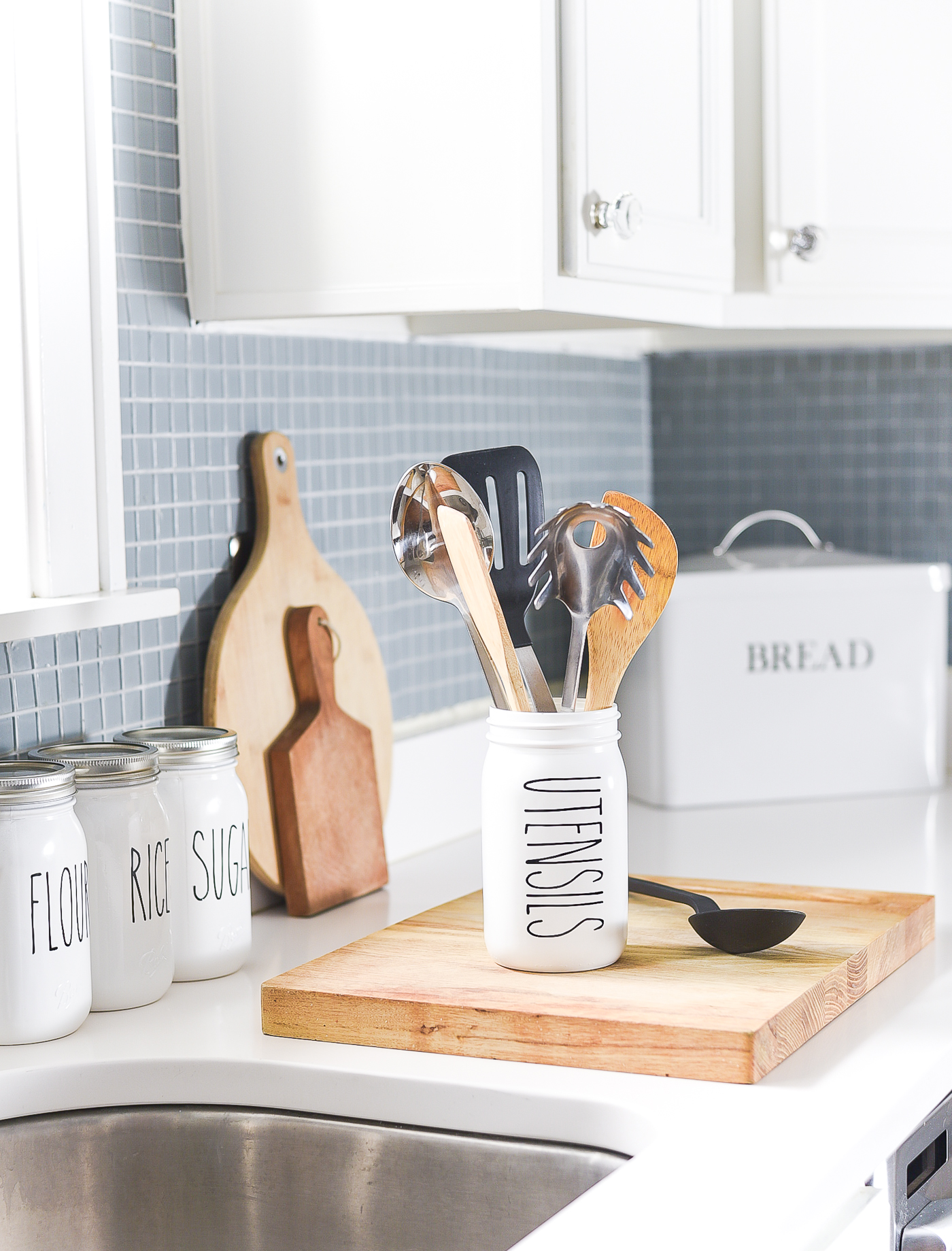 But I'm just over the moon at how these Rae Dunn-inspired mason jar kitchen canisters turned out!
I had my doubts. Some trepidation. And a serious set-back when I tried to apply a second coat of spray paint to that first set of wide mouth quart mason jars.
Let's just say, DO NO EVER UNDER ANY CIRCUMSTANCE TRY TO SPRAY PAINT A SECOND COAT. EVER!
It bubbles and blisters and turns into a bloody, blistering mess that found itself unceremoniously dumped into the dumpster behind my house.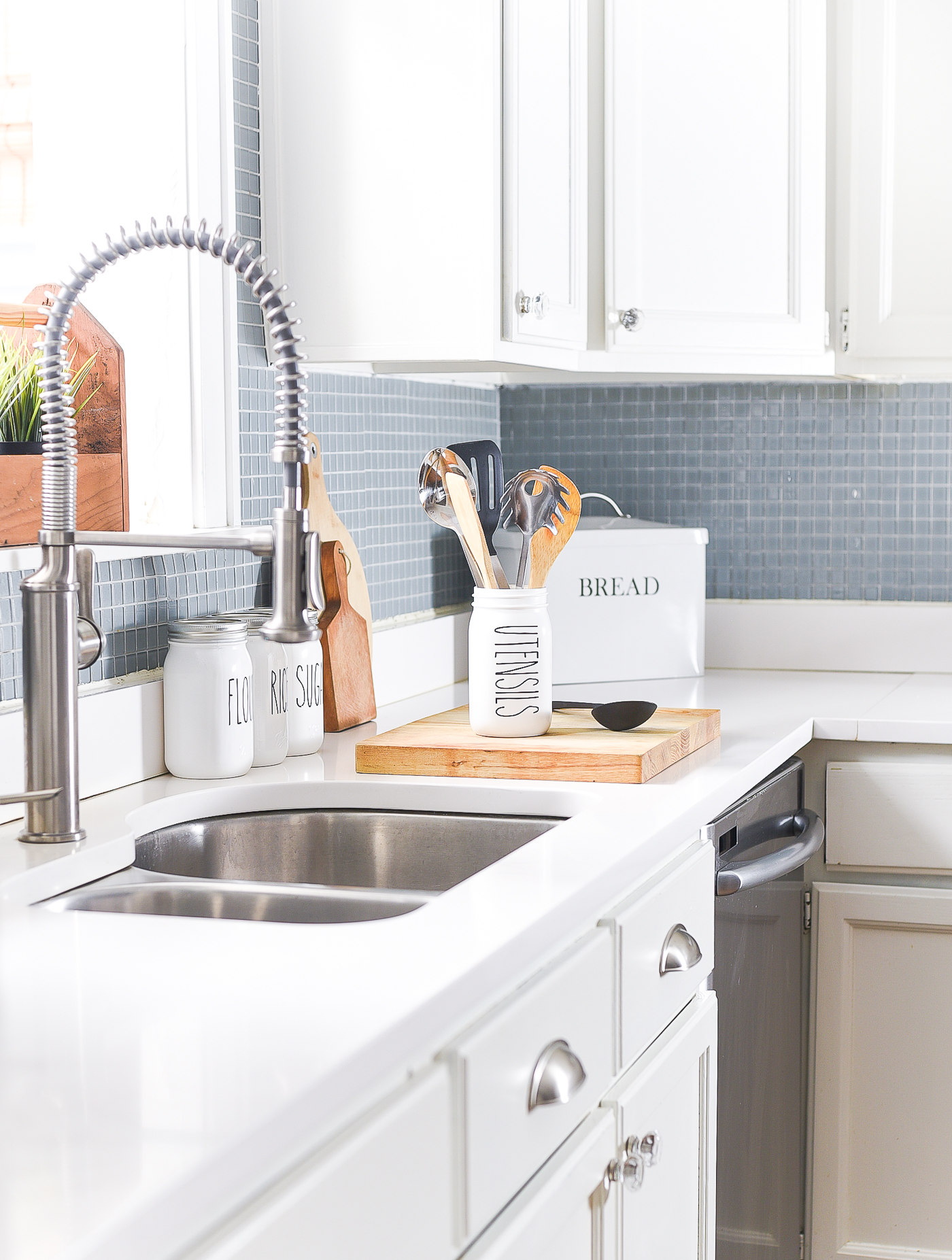 But this mason jar project may just be my favorite. Ever.
(Please don't tell the other mason jar crafts. I don't want to hurt their feelings. :))
And now I'm going to let you in on how you, too, can make these epic Rae Dunn-inspired mason jar canisters. (Again, would love a little down arrow here).
How To Make Rae Dunn-Inspired Mason Jar Kitchen Canisters
Materials*
Wide Mouth Quart (32 oz.) Smooth Sided Mason Jars
2″ Vinyl Rae Dunn-Inspired Transfer Decals
*includes some affiliate links.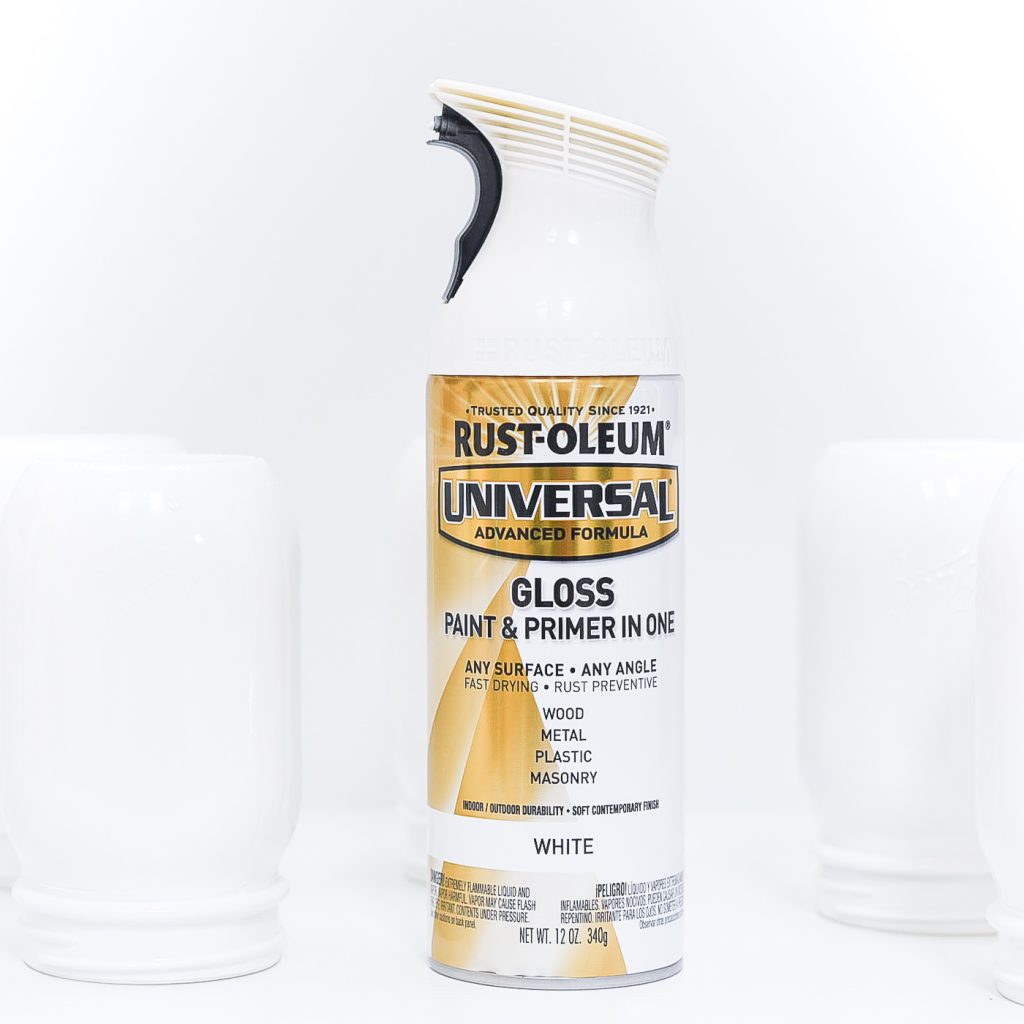 Spray paint wide mouth quart mason jars in gloss white. ONE COAT ONLY (see my warning above).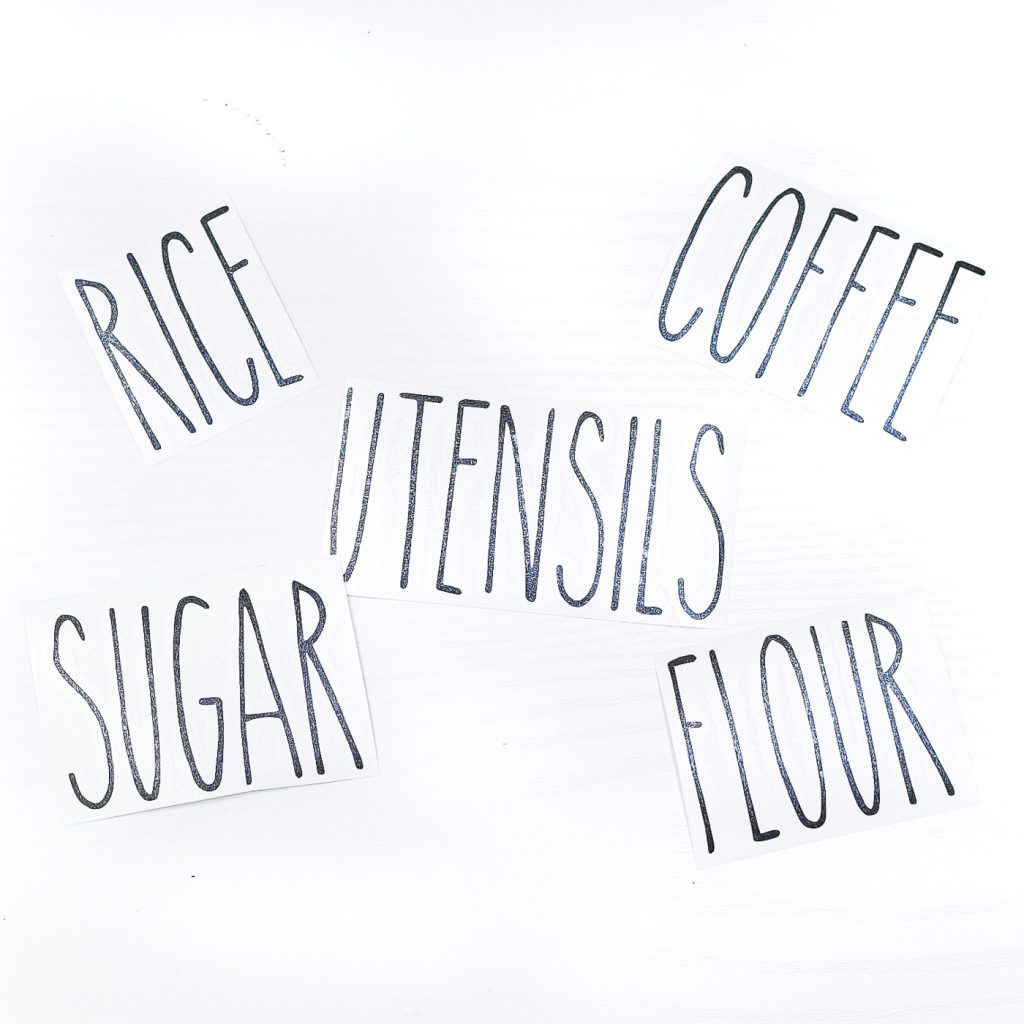 Let mason jar fully dry. I gave mine at least a week (though I think it may have been 2 weeks) before applying the vinyl letters.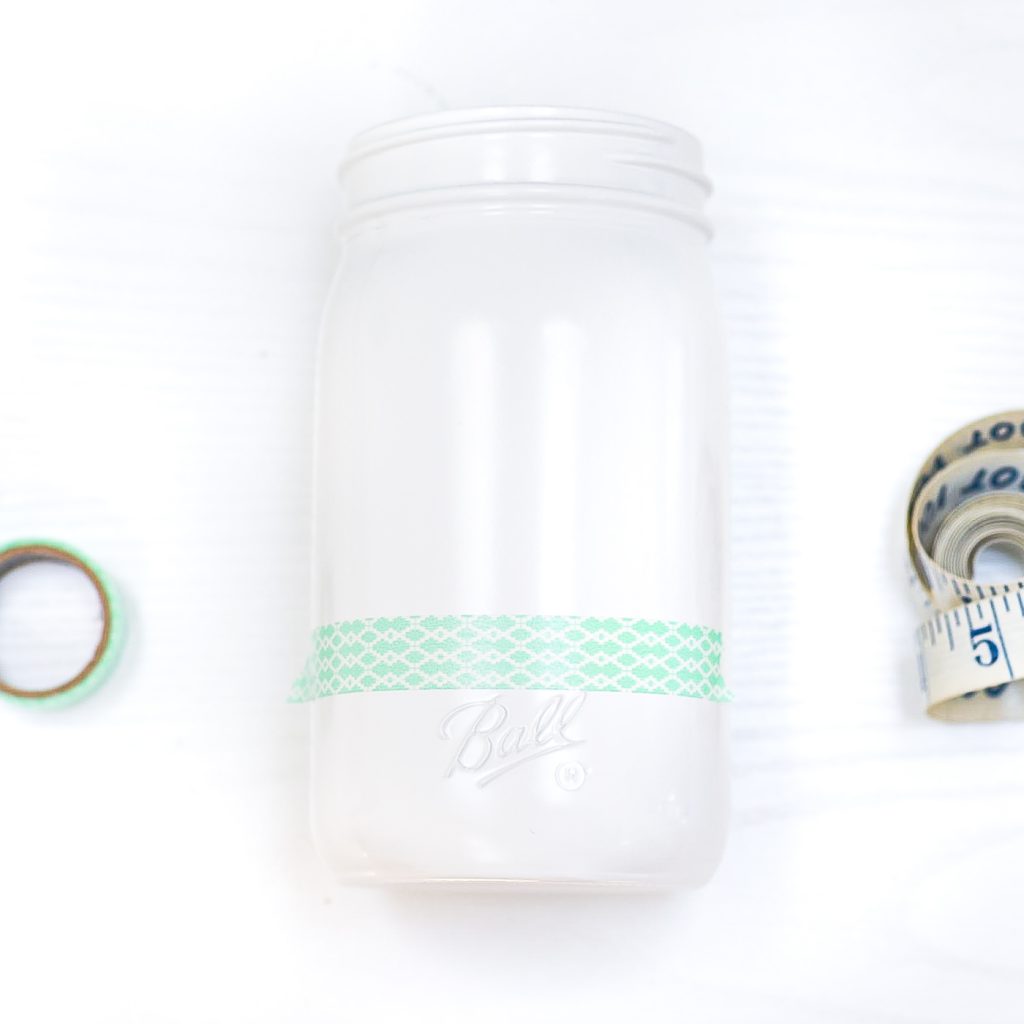 I used a strip of Washi tape to create a level line. Don't press down too firmly or it may pull up some of the spray paint.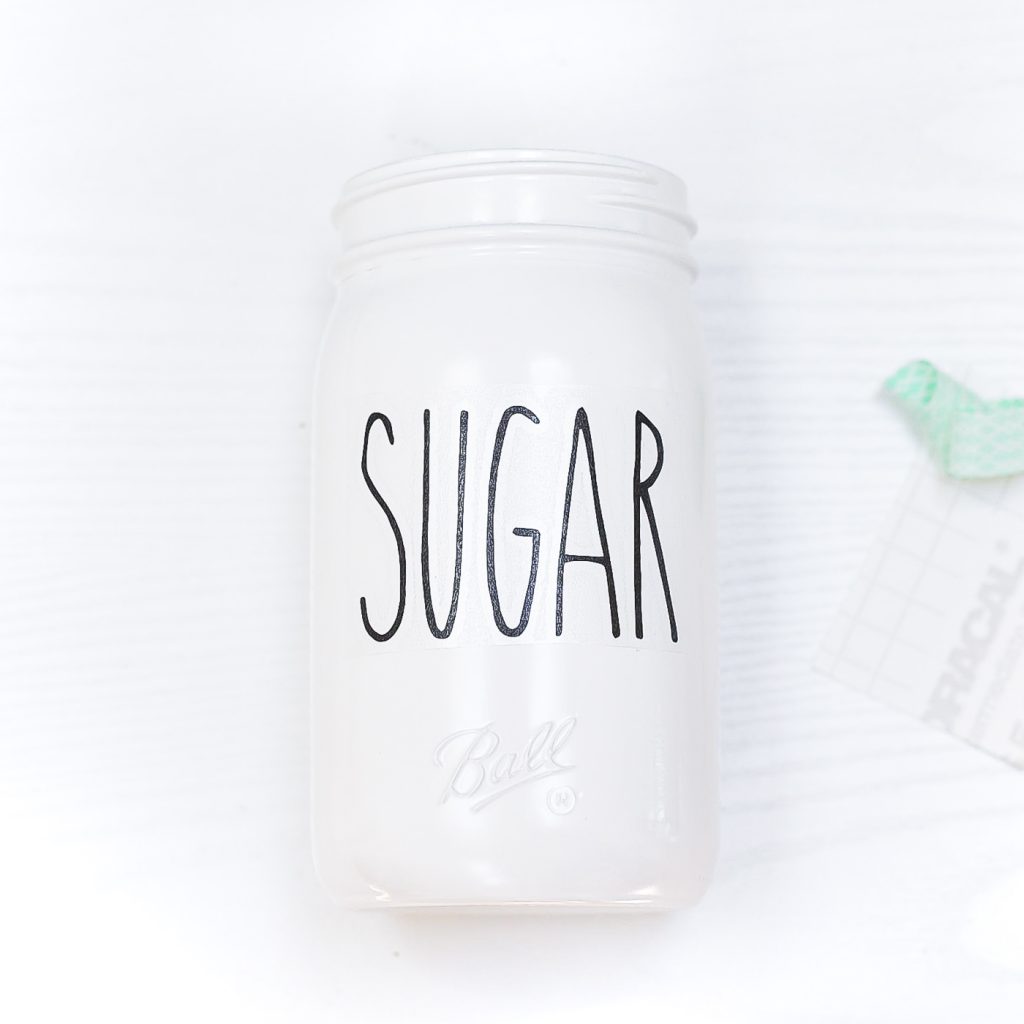 Add vinyl sticker.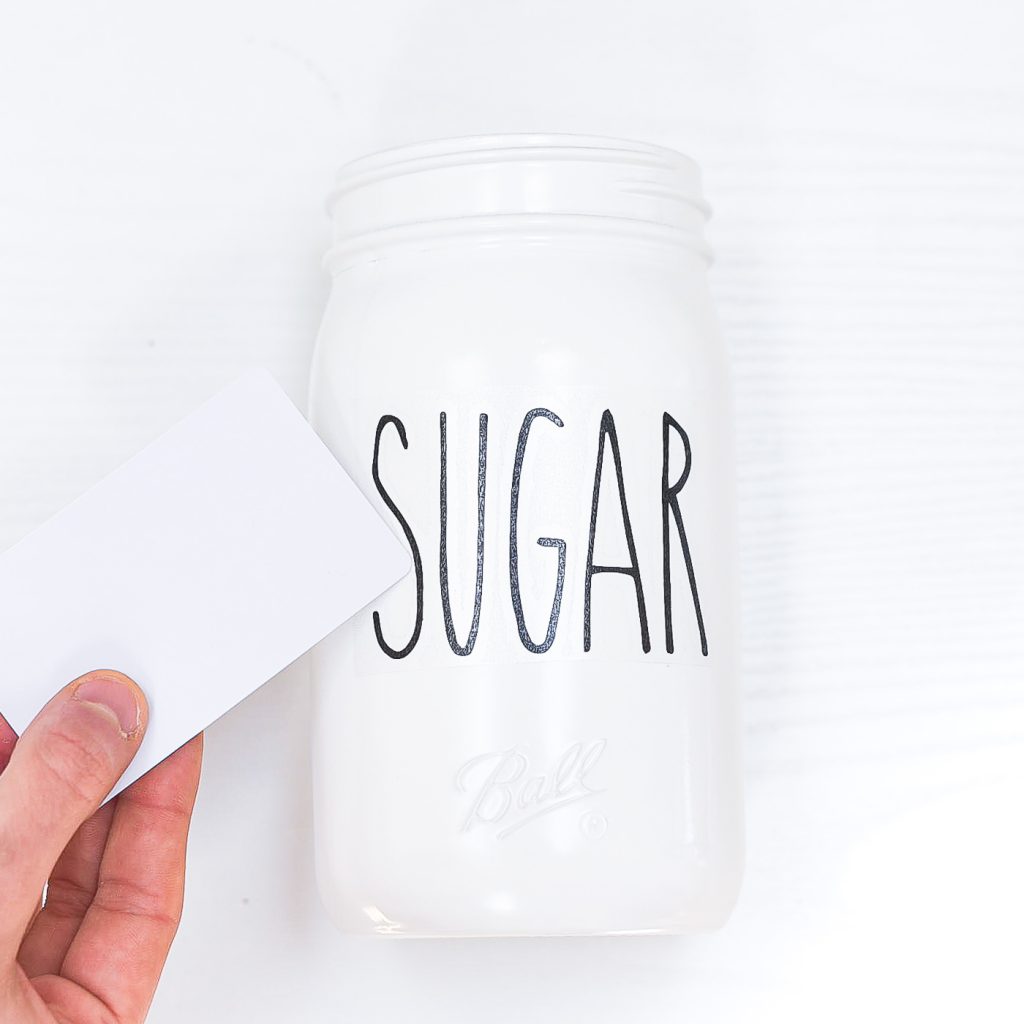 Use a piece of plastic (the Etsy shop I ordered from provided this for me) to go over each individual letter so that it will adhere to the jar.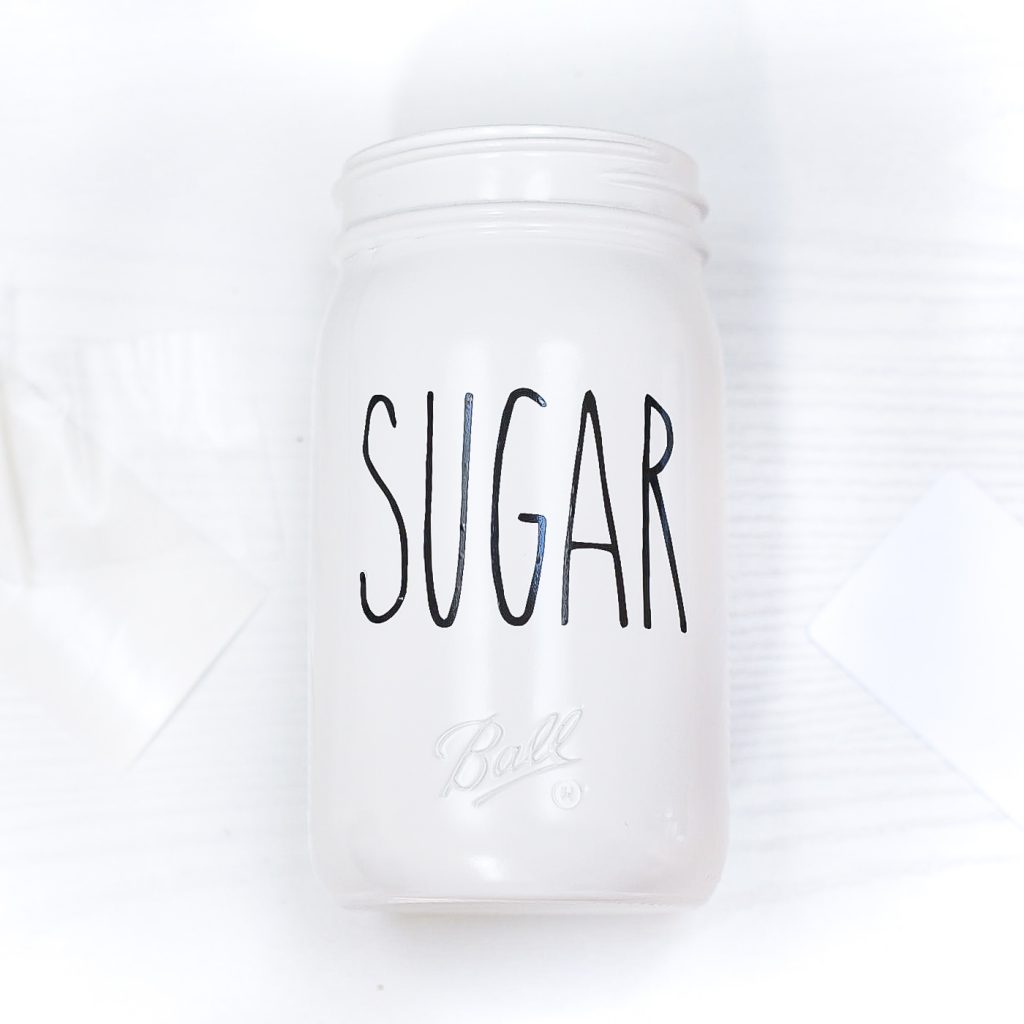 Carefully remove clear film, making sure each letter is individually stuck to the jar using the plastic card as needed.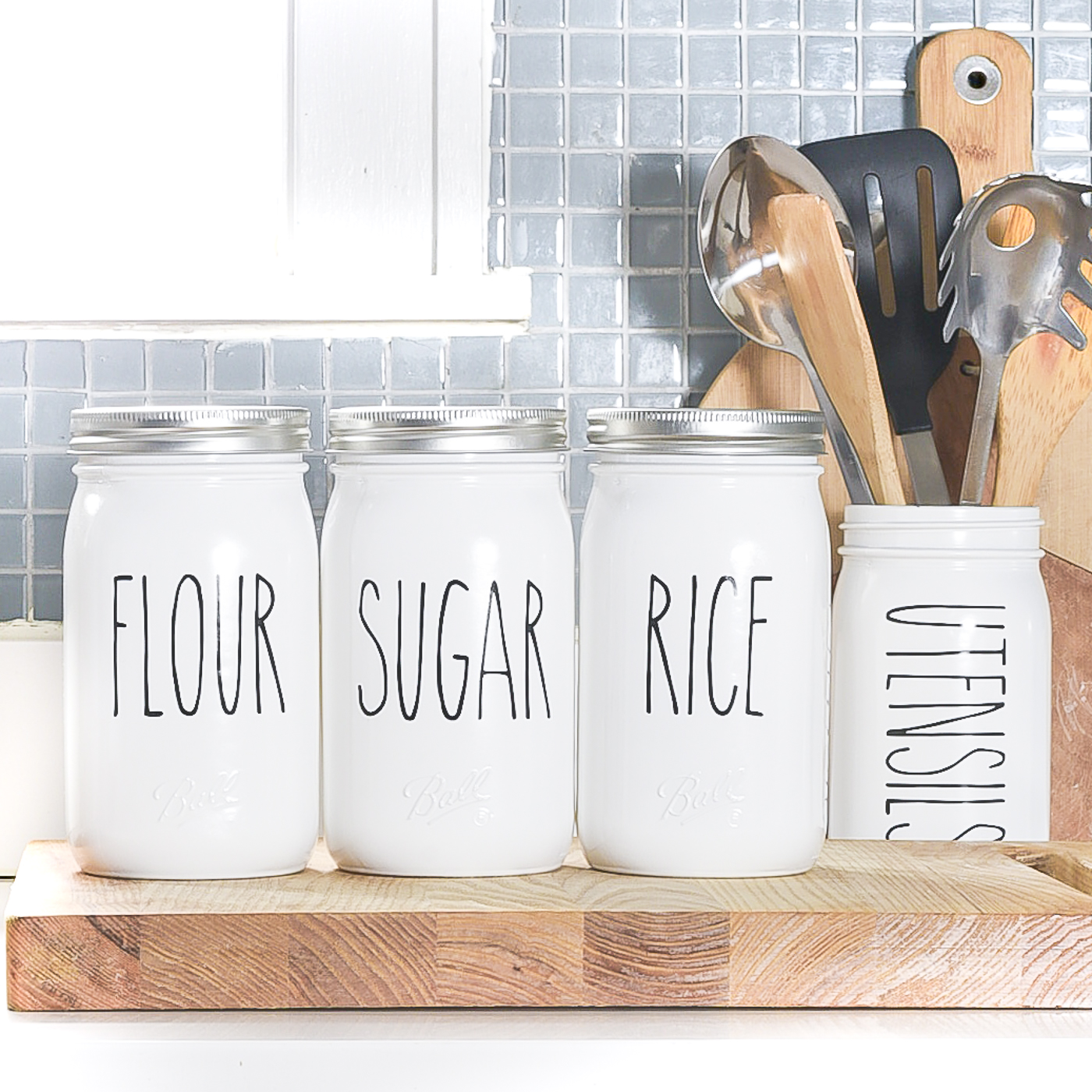 And now you're ready for your own kitchen dance party. 🙂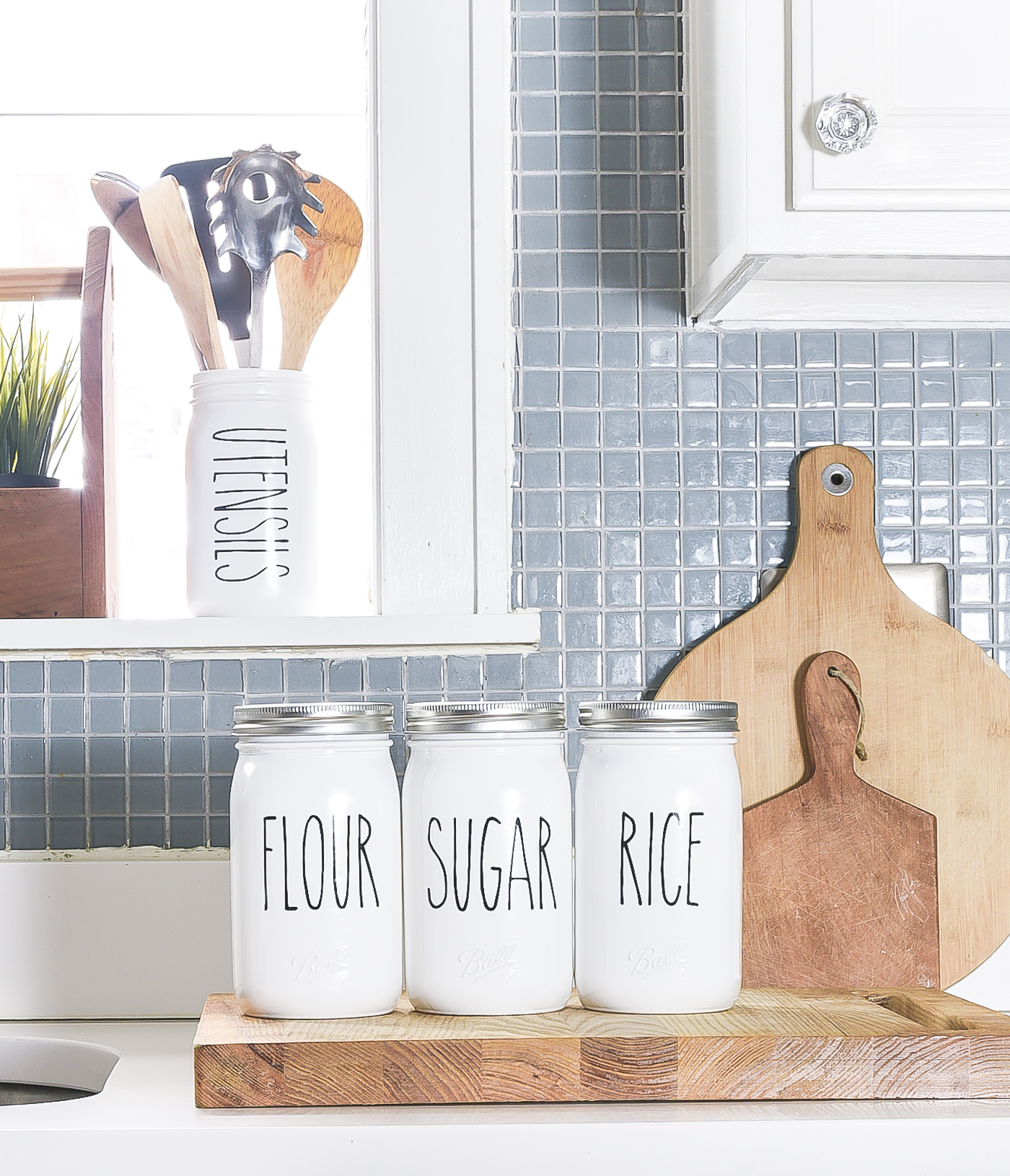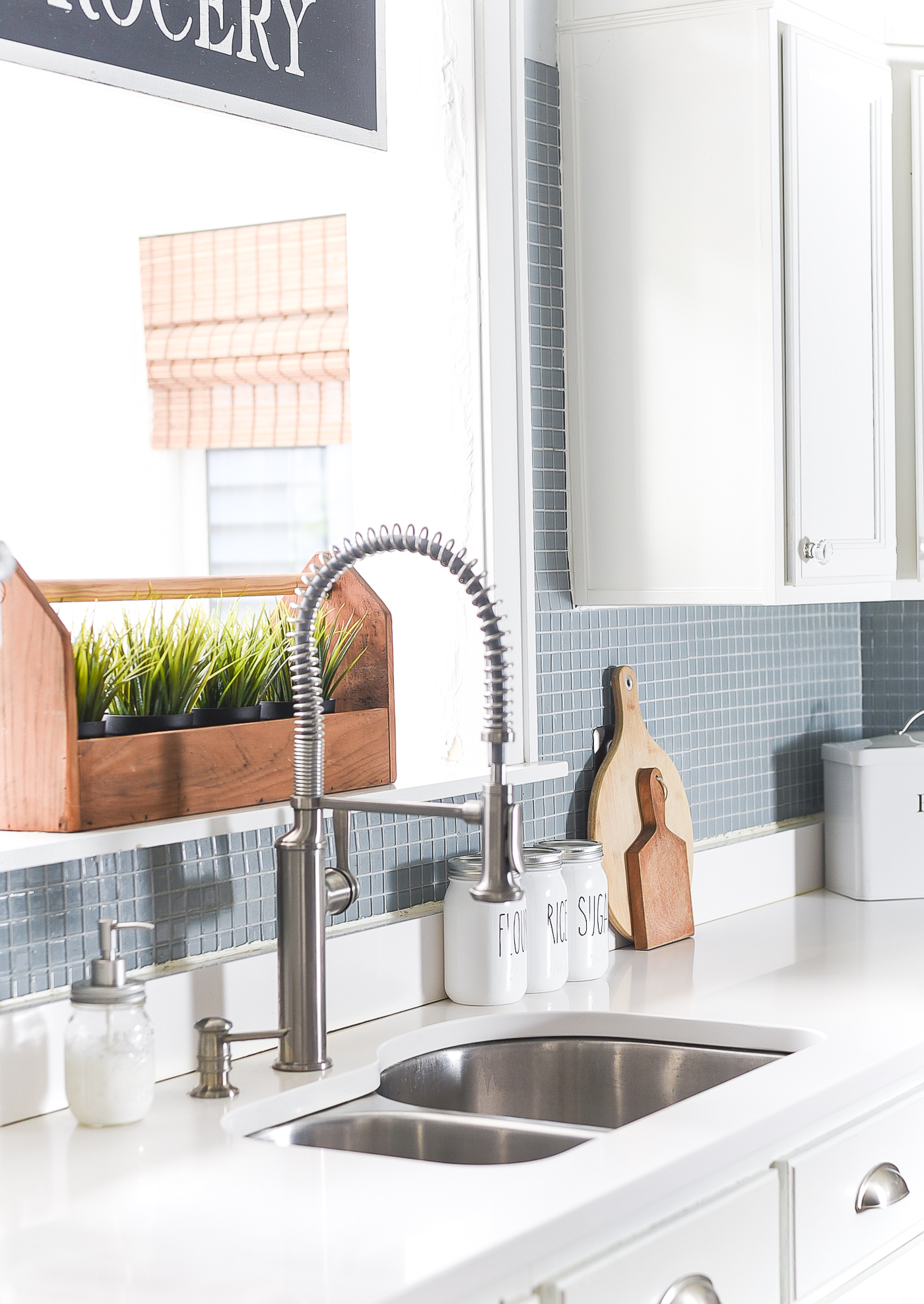 Pin It!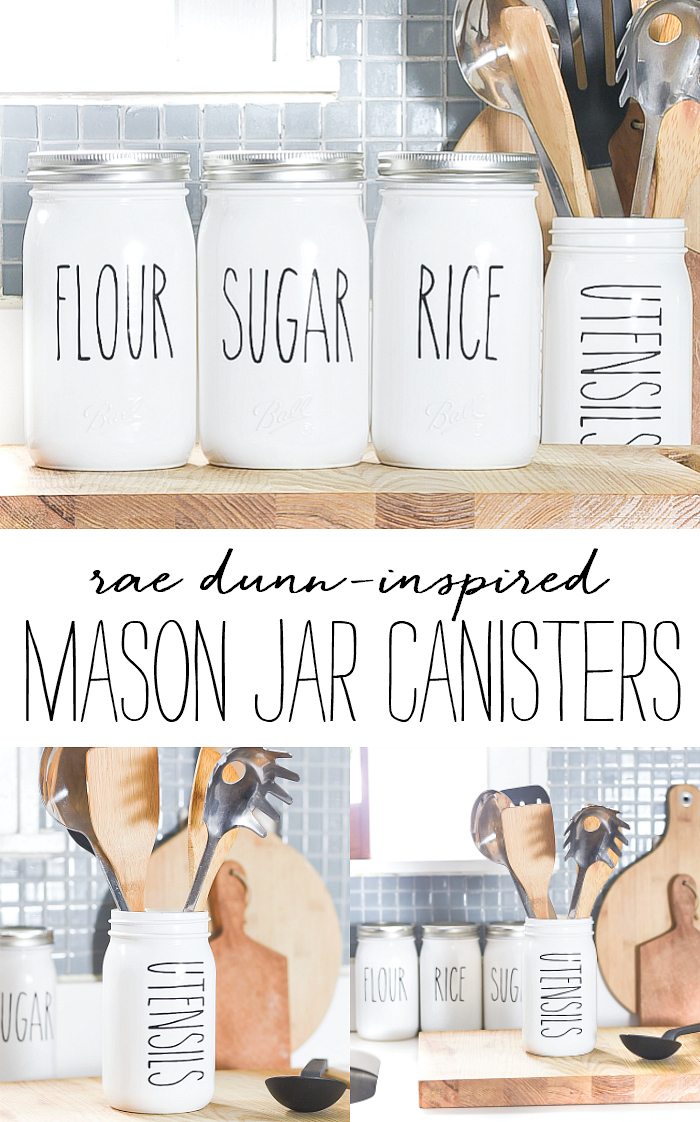 You Might Also Like: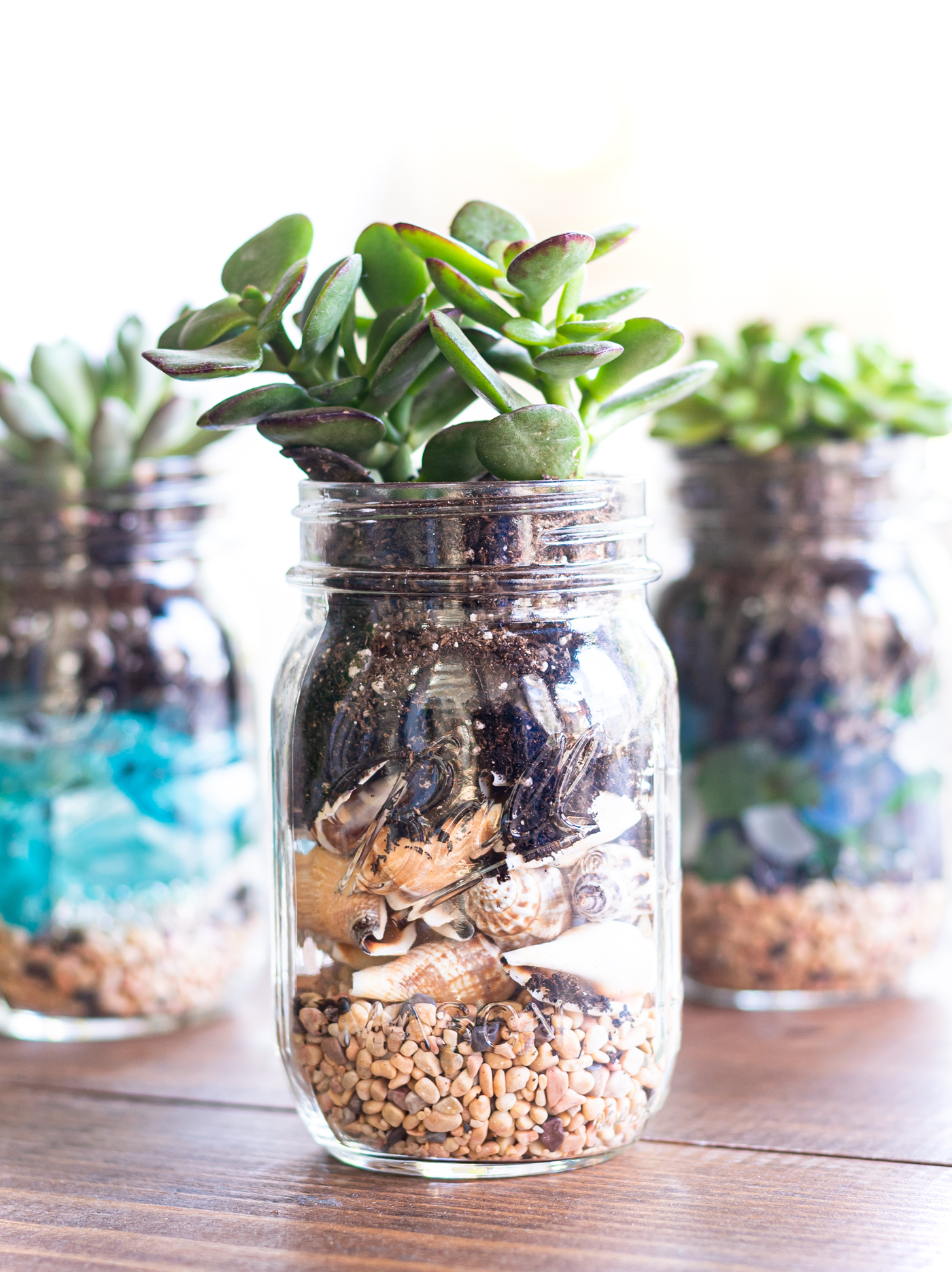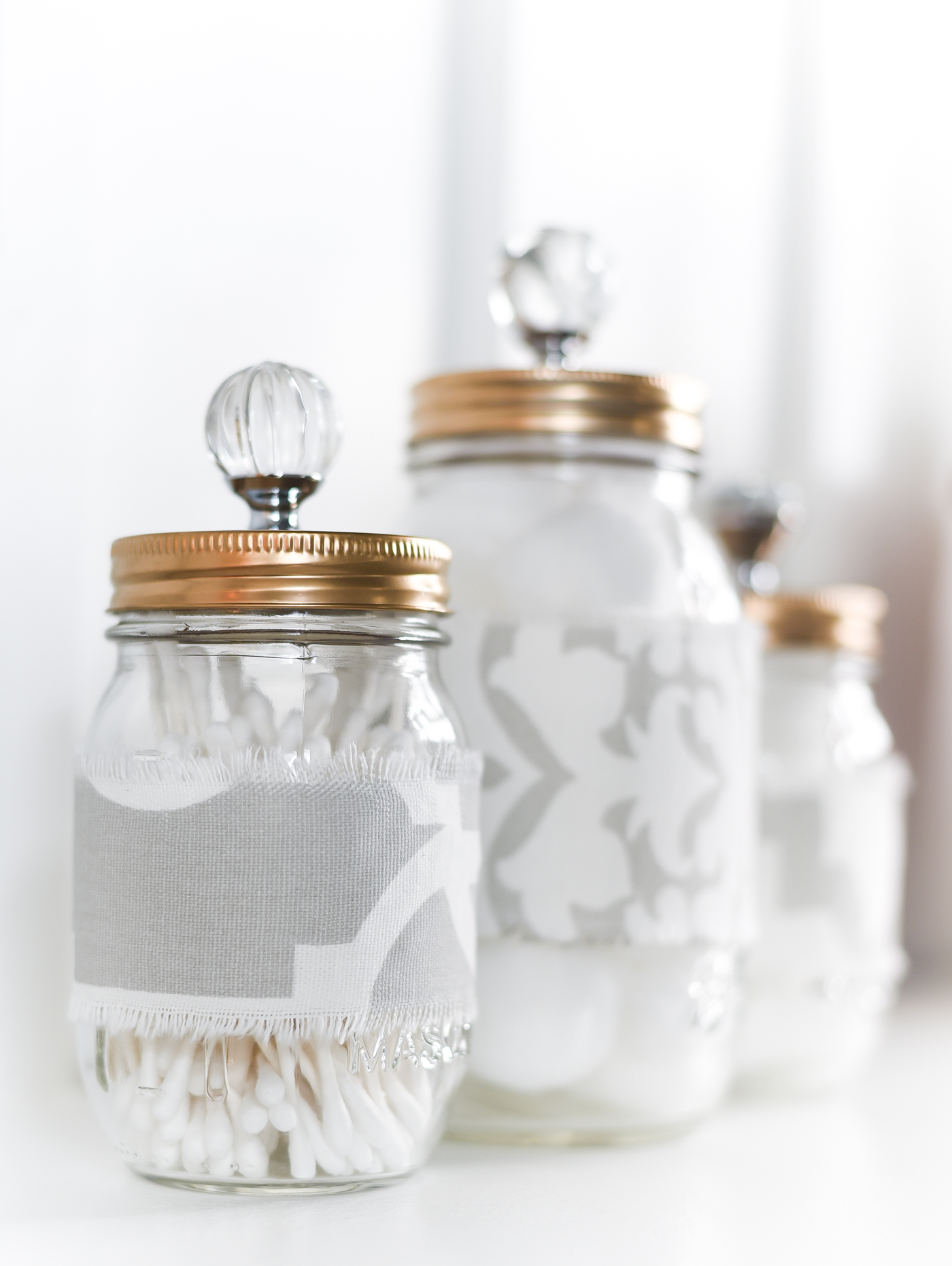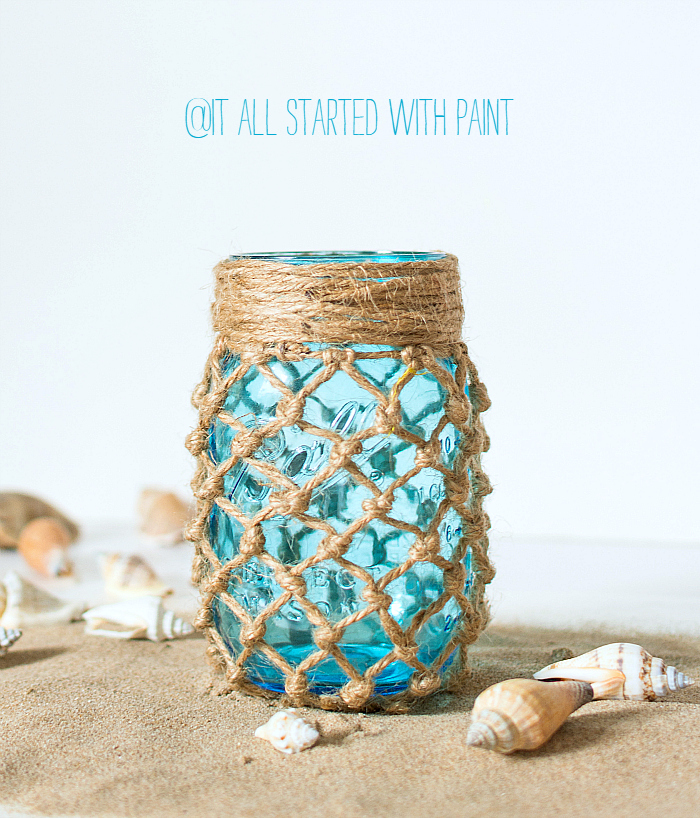 You can find all my mason jar crafts at this link …