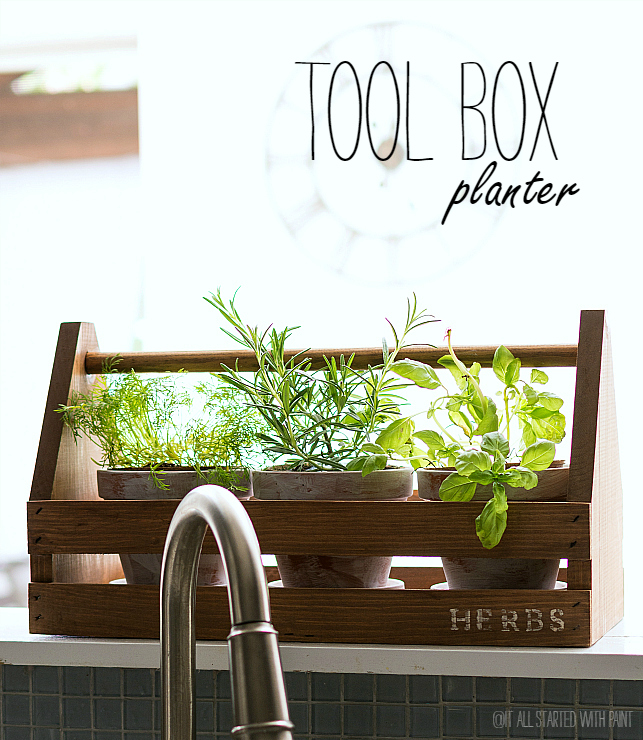 A miracle has happened.
And I don't mean a parting-the-sea-turning-water-to-wine variety of miracle.
Mine is much more humble. Though, life and death was involved. 😉
In my little corner of the universe, this was a truly monumental feat. Something that has never, ever happened before. To be honest, I'm still scratching my head how it happened at all.
And with no logical explanation for the 'how' it can only be categorized as a miracle.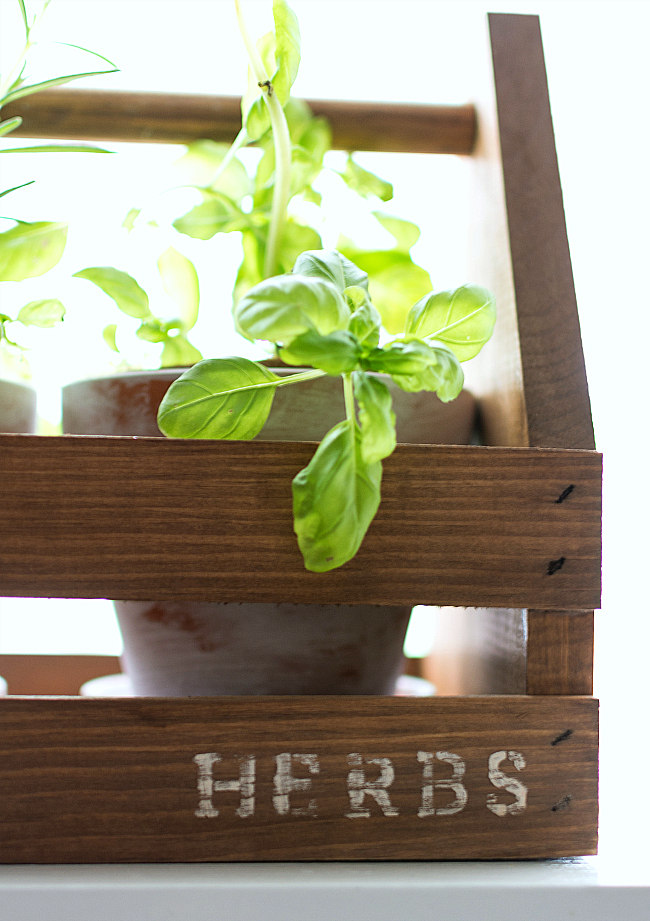 Behold my miracle.
A basil plant. That's alive. Or, more accurately, still alive. After a full eight weeks in my care.
I know, right? Truly a miracle if there ever was one.
Granted, it's looking a bit worse for wear. But I don't care.
IT'S ALIVE!
Still.
Now you, like me, are probably wondering how this happened. Could it truly be a matter of divine intervention? Was He (or She) finally fed up with my plant killing ways; sick and tired of me killing off His (or Her) beautiful creations?
Or perhaps it was my decision to not water the plant from the top, but from the bottom? You know, through that little saucer that sits under the pot.
Either way, the fate of this little basil plant has emboldened me to get it some friends.
May I introduce you to Mister Oregano and Miss Rosemary?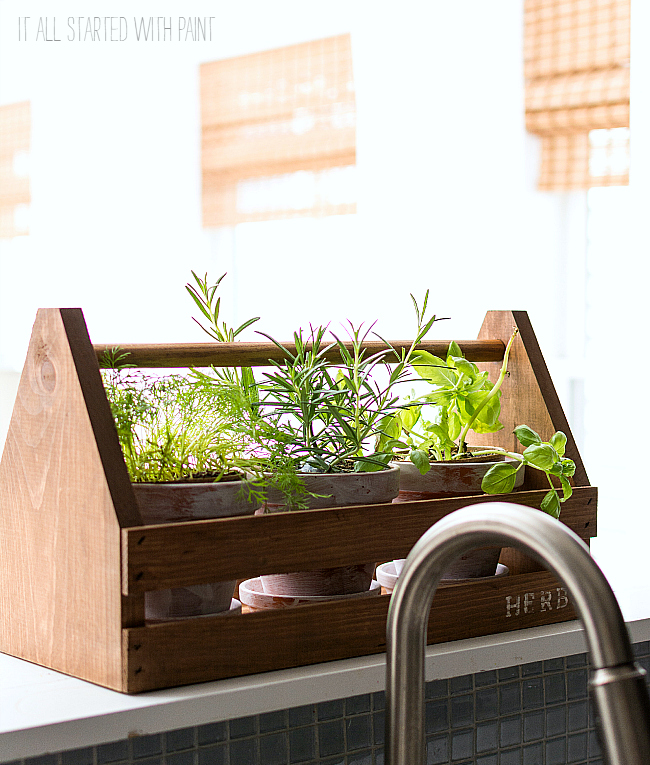 Let the experiment begin. Or continue?
🙂
Naturally, my new little living friends needed a cute place to hang out. And lucky for me (and them) the very kind folks at Rust-Oleum sent me a bunch of products to try out … along with some unfinished wood pieces to try them out on.
I know, right? How cool is that?
Among my new-found booty was this cute tool box.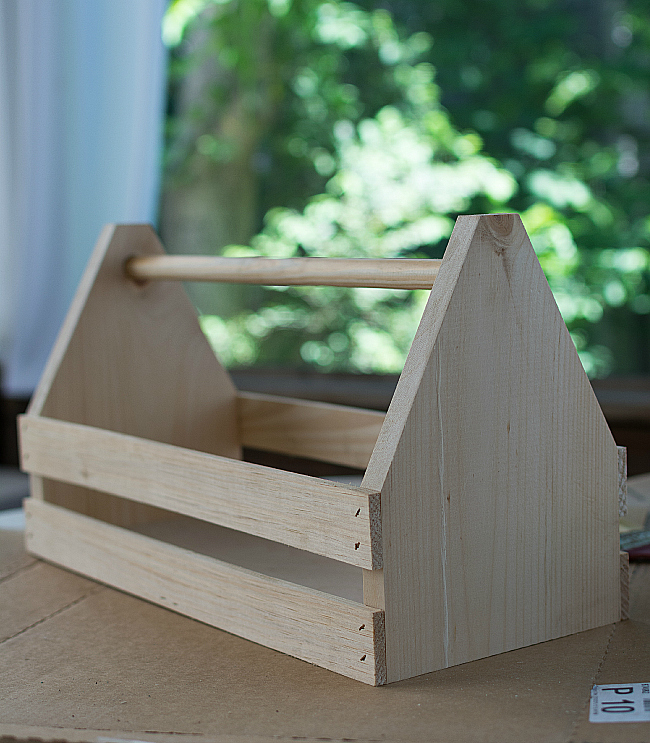 So I gave it some of Rust-Oleum's Varathane Wood Stain in Early American.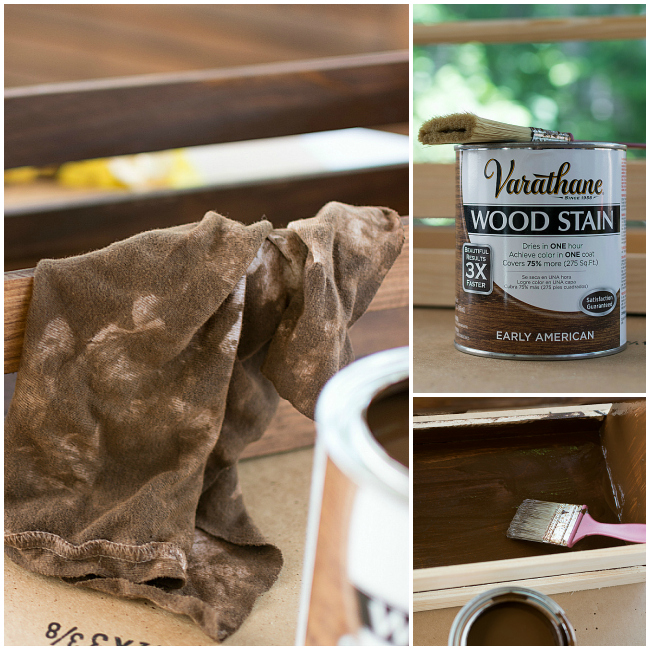 I just brushed it on and then wiped it off with a clean rag.
I also tried out white washing it with some Antique White stain.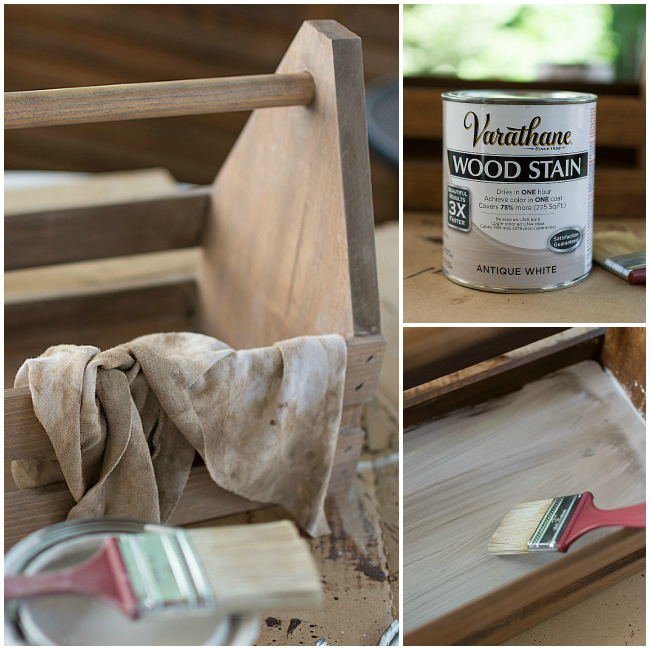 Same drill. Brush on. Wipe off.
I liked how it looked …. but.
I felt the need for a deeper wood tone. So I gave it another coat of the Early American.
Next up, stencils. My new living friends needed a little reminder that they were a family. Of sorts. The Herb family.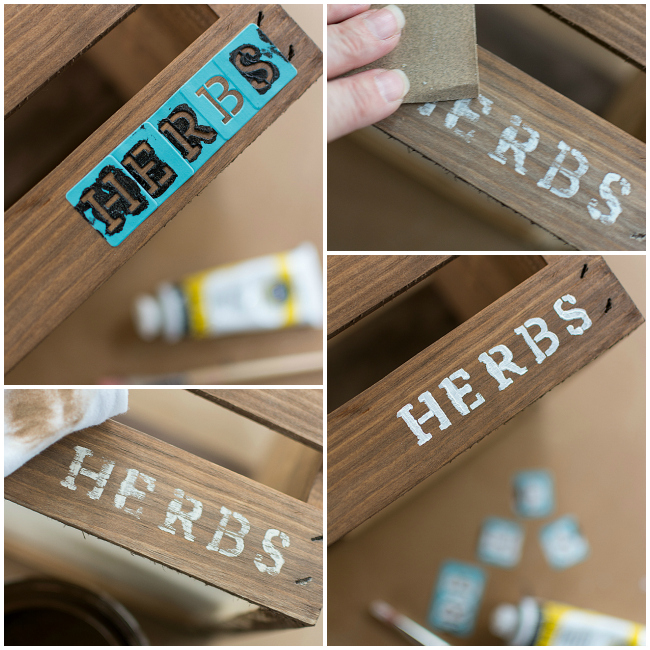 Clearly I'm not very good at cleaning off my stencils. The black paint is from my vintage-look crate project.
And clearly I'm not a skilled stencil-er. But that's okay. I roughed it up with some sandpaper and then wiped on — and off — a little bit of the Early American stain.
Not one to leave well enough alone, the terra cotta pots got in on the makeover action. With my new favorite (and seriously afforadable) Rust-Oleum Chalked Paint in Linen White.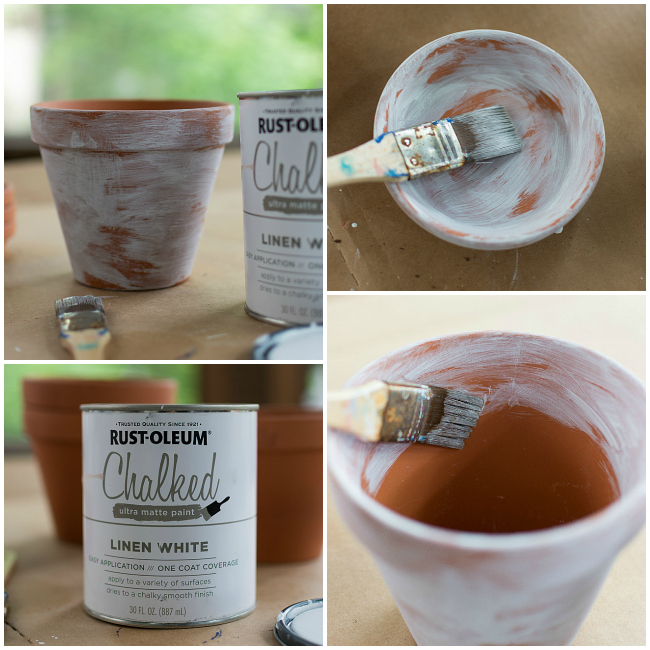 I just brushed it on randomly.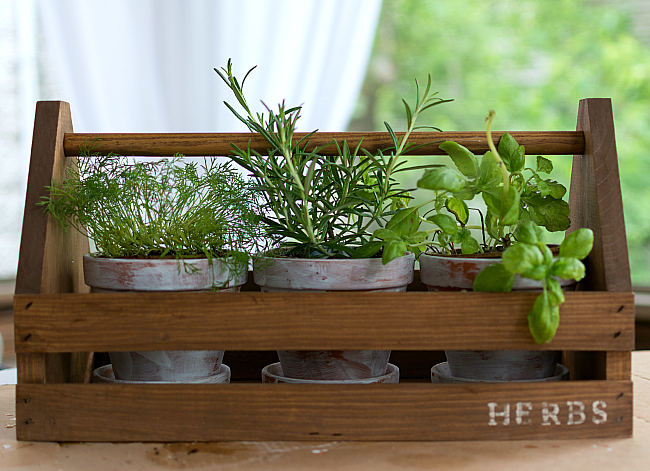 And now it sits on my kitchen window pass through.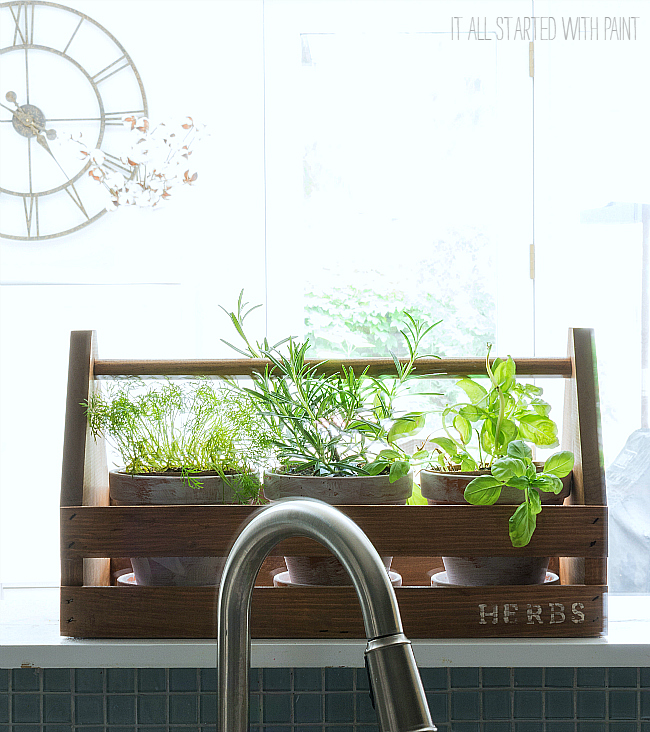 Fingers crossed that Mister Oregano and Miss Rosemary will thrive.
Okay, I'll be happy if they just stay alive.
🙂
P.S. This is what happens when I work on projects in the summer months. Signs of real, living and breathing human life show up in my photos …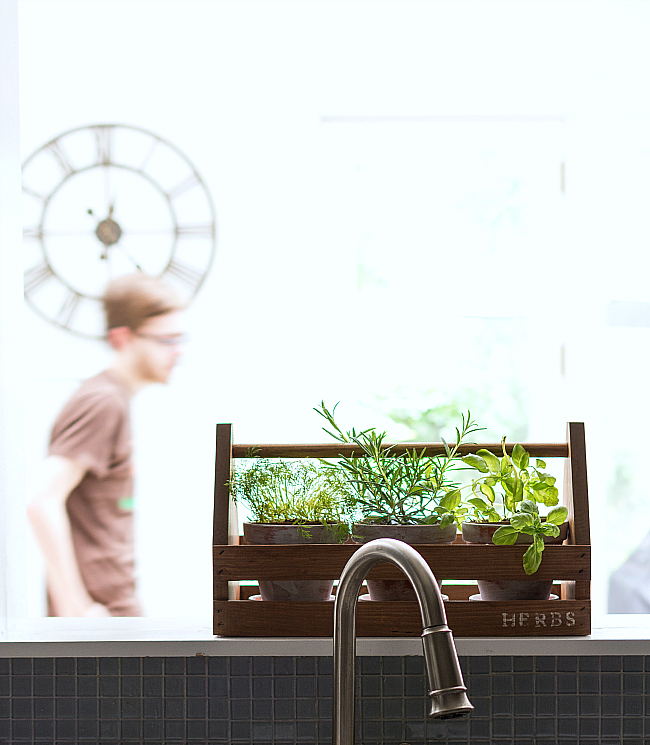 P.P.S. I want to thank Rust-Oleum for sending me all those cool stain and paint products. And unfinished wood pieces. I'm truly thankful! And all opinions about Rust-Oleum and their products are 100% my own.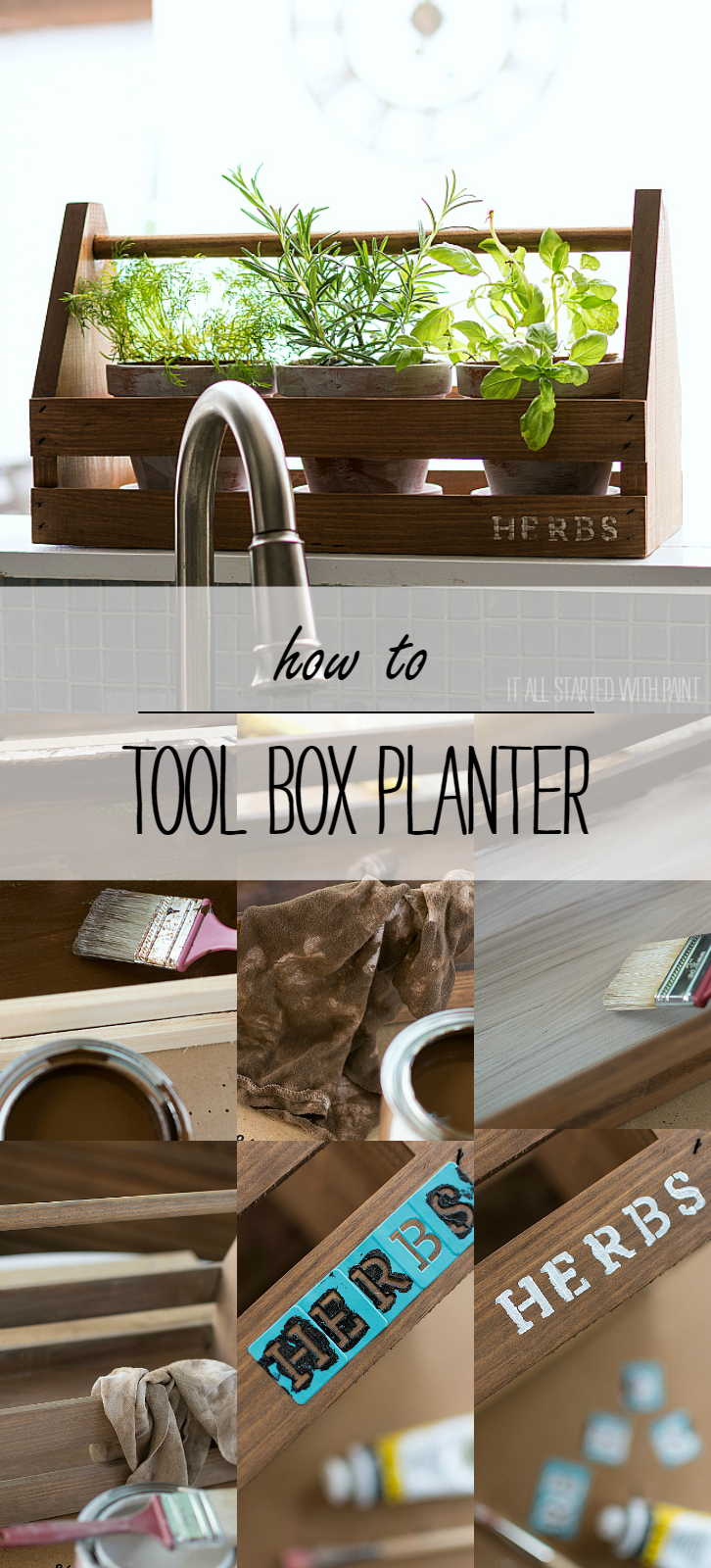 You might also like …

How To Make New Crates Look Vintage {click here}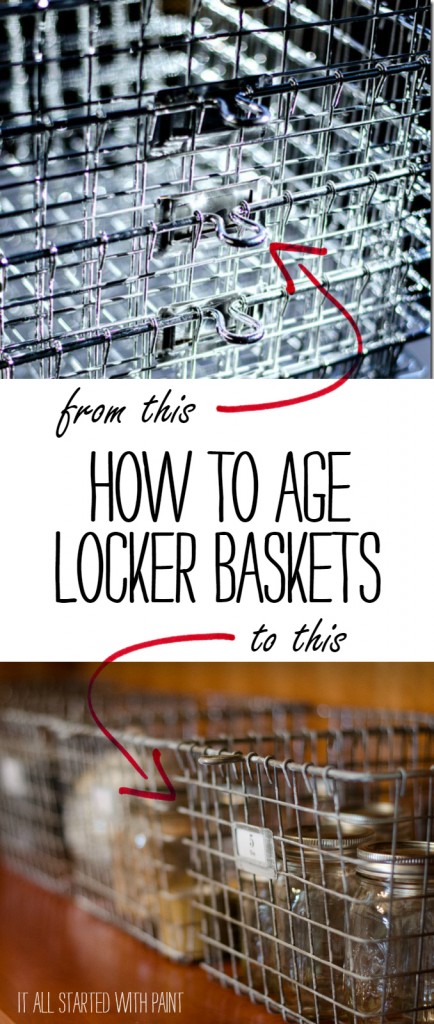 How To Age Locker Baskets (click here)
You can find my full gallery of Before & After projects by clicking here …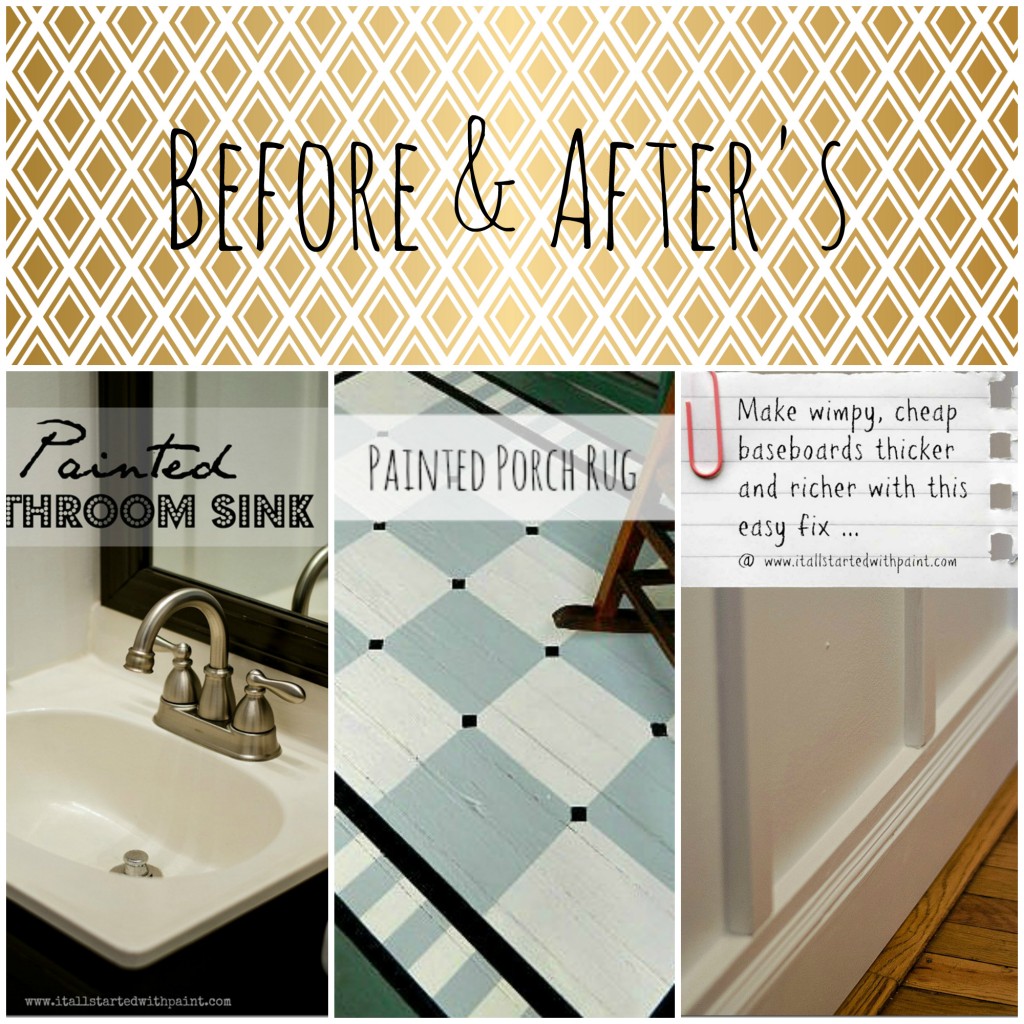 Want to keep up with my  projects? It's easy.  Sign up here to get it all started with paint delivered to your email inbox: