Sweet Potato Fries – Easy Recipe for Sweet Potato Fries.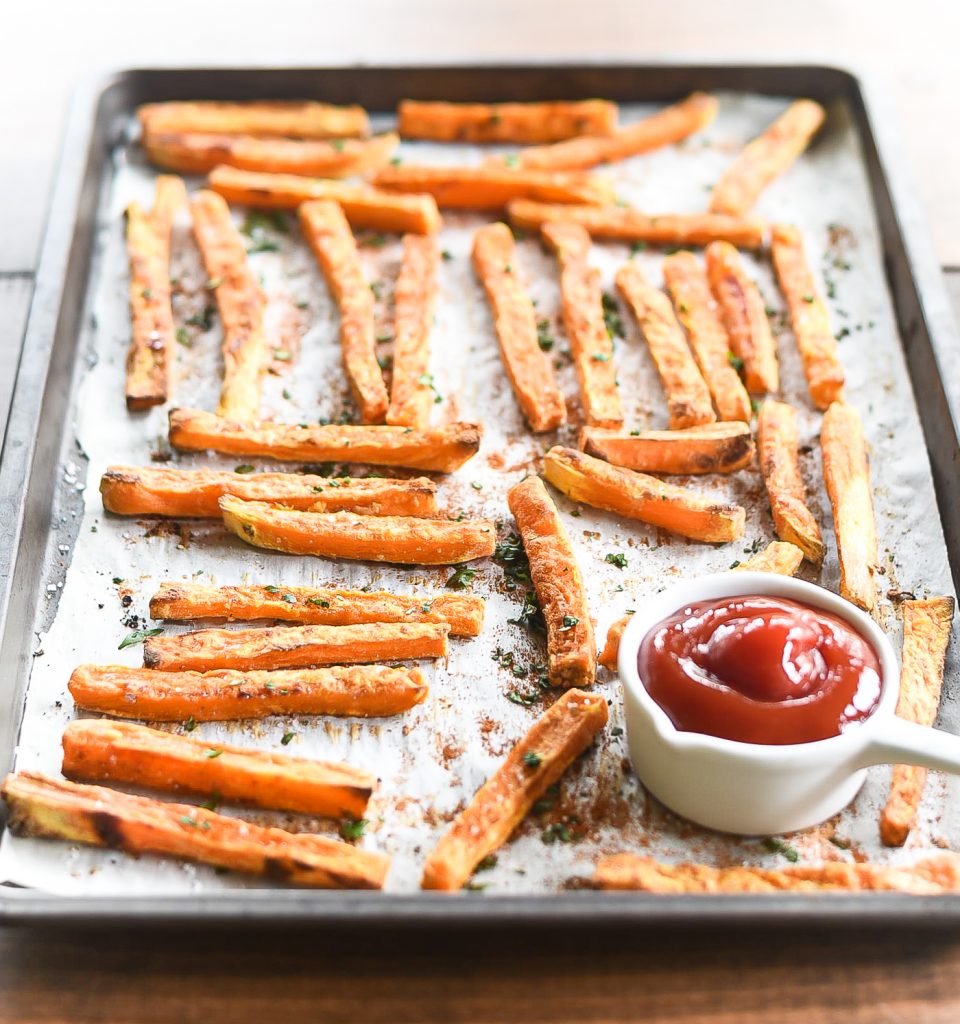 This past year has been all about the sweet potato. We can't get enough.
And when I say we, I mean my daughter and I. The boys are not quite so enthused.
Before last September, sweet potatoes only made an appearance at Thanksgiving. In my mother's candied sweet potato recipe slathered in so much butter and brown sugar to negate any and all health benefits of eating a vegetable.
But then …
well …
It all started with an eating disorder.
Thankfully my daughter recognized the problem and was open to help.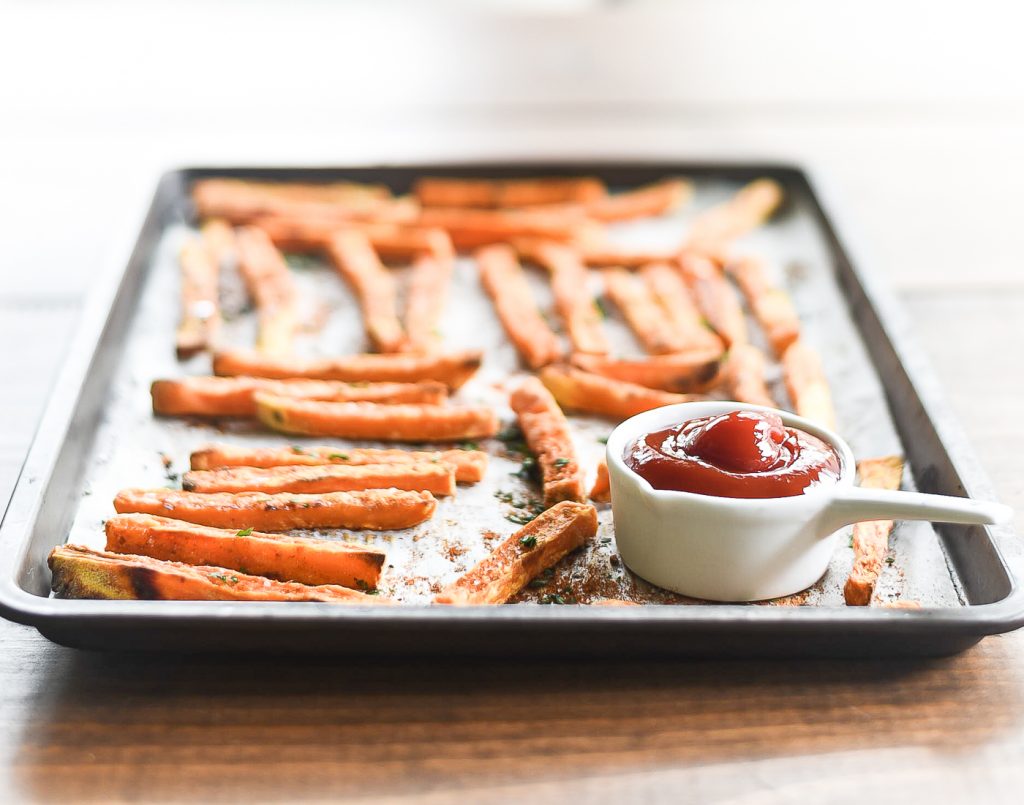 We both entered therapy … separately and together.
Part of my solo sessions revolved around how best I could encourage her to eat without nagging. Or pestering. Or monitoring what she ate.
It was a challenge.
But she was at least open to eating a healthy dinner, which was the one meal of the day I could control (for want of a better word).
But it needed to be simple. Homemade. Not too many ingredients. No hidden oils. Or fats. Or sauces. She needed to see an understand how it was made.
And that's how we landed on the sweet potato fry.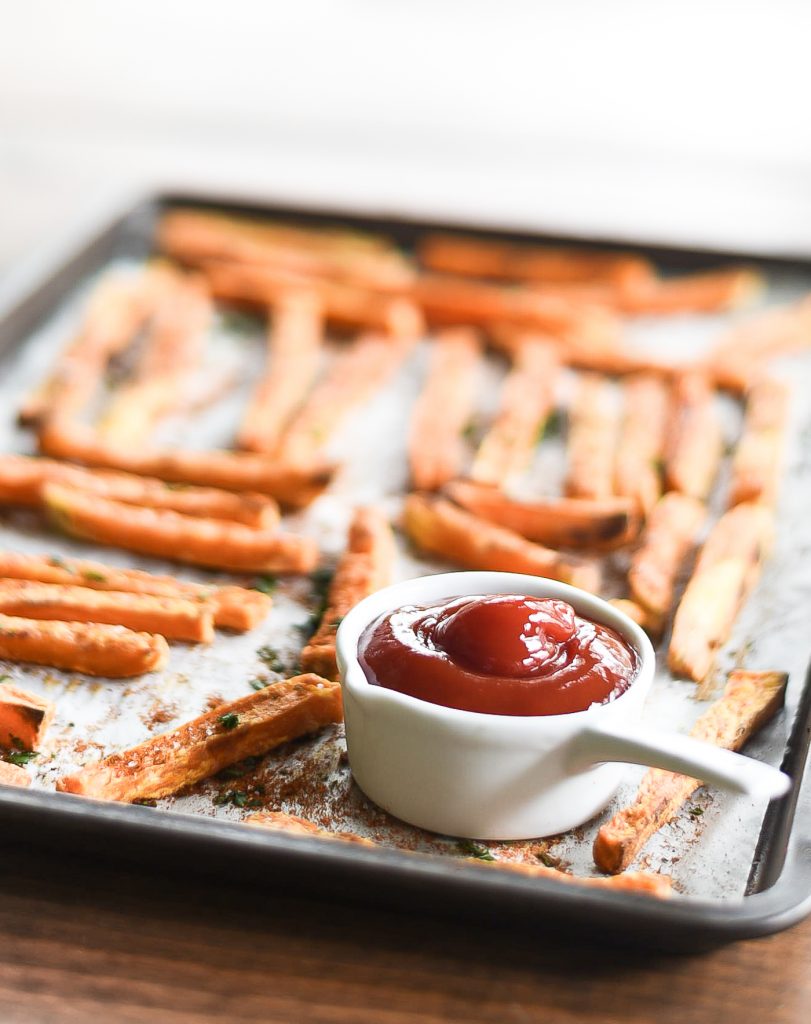 I had purchased a plant based diet e-book earlier that summer and in it was a very simple sweet potato fry recipe.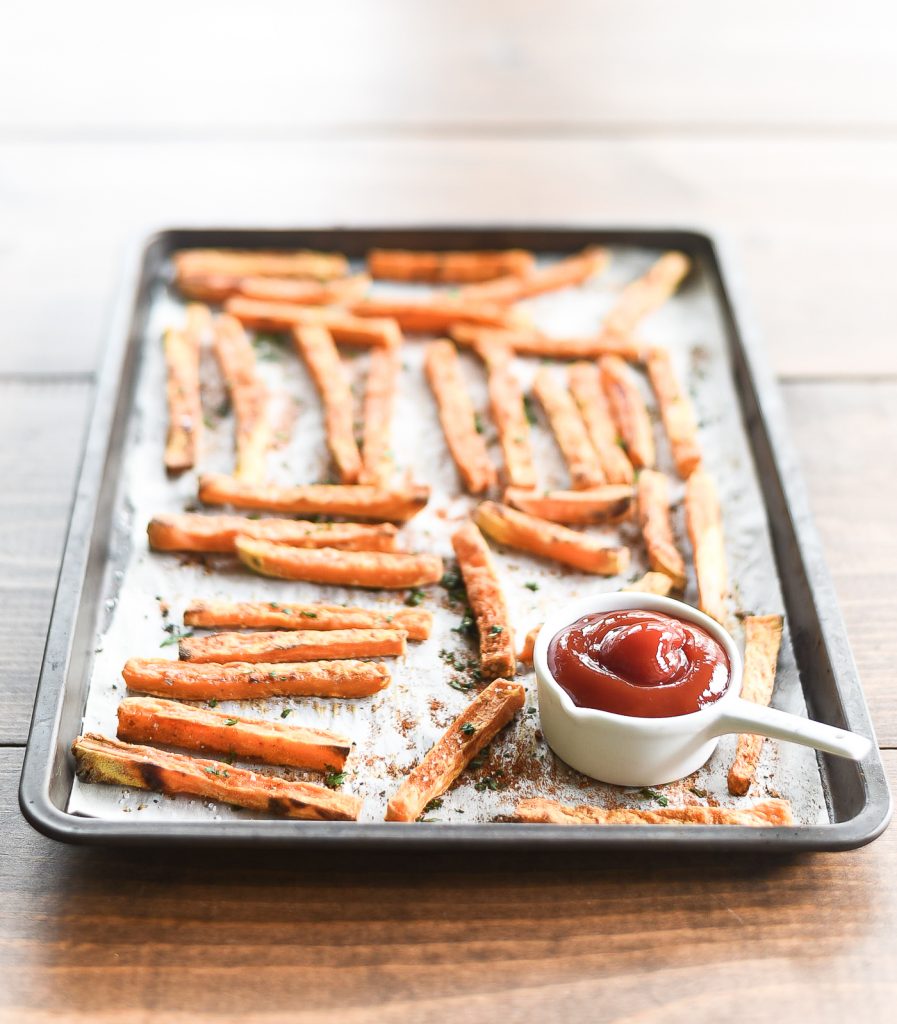 So I made some for myself … and encouraged my daughter to try them too.
And she like them. A lot. So a we created a weekly meal that paired grilled chicken with a very generous portion of sweet potato fries, with a side of my homemade hummus.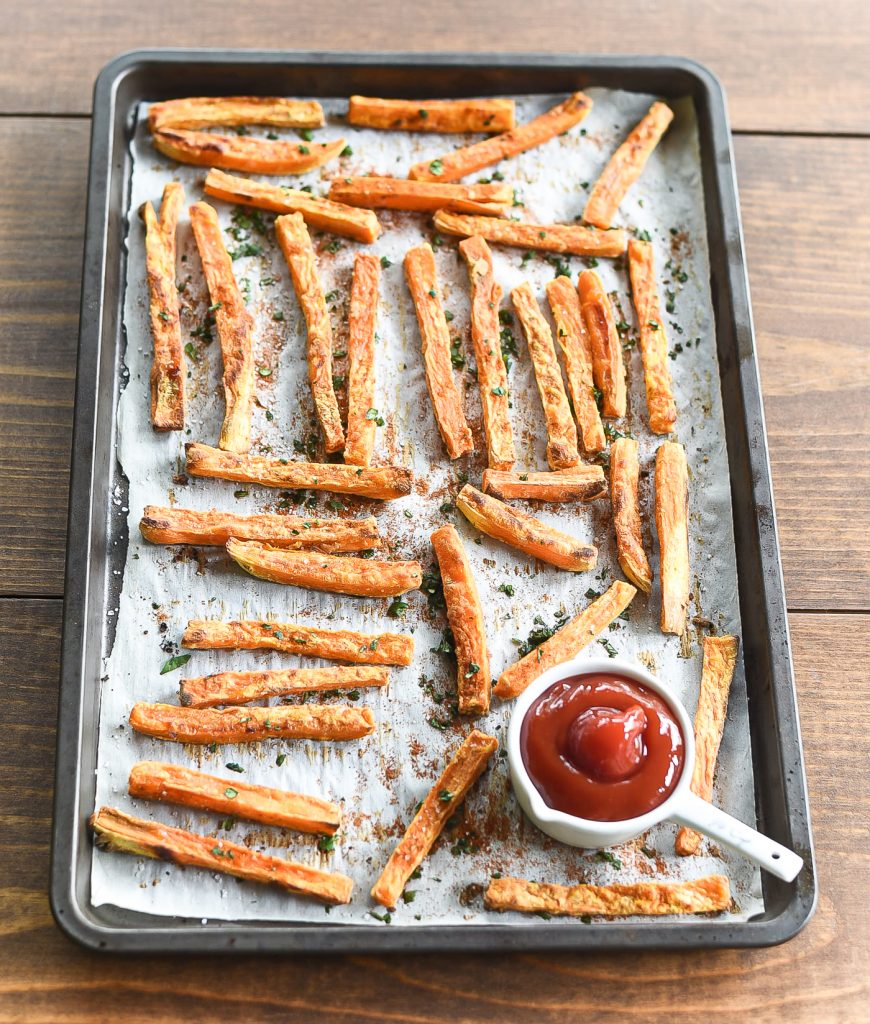 This is her most asked for dinner. In fact, I peeled and sliced so many sweet potatoes over the past year that I have a permanent callous on my index finger from holding the knife!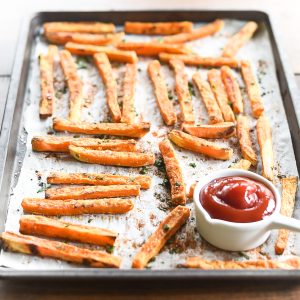 Print Recipe
Sweet Potato Fries
Ingredients
2

medium-large

sweet potatoes

1

TBSP

corn starch

1/4

tsp

garlic powder

1/4

tsp

onion powder

1/4

tsp

paprika (optional)

1/2

tsp

chopped cilantro (optional)

1/2

tsp

sea salt

parchment paper
Instructions
Peel sweet potatoes and cut into 1/4" fries.

Put sweet potatoes in Ziploc bag. Add corn starch, garlic powder and onion powder. Shake bag to mix together.

Line cookie sheet with parchment paper.

Lay out fries in a single layer on parchment paper. Make sure they aren't touching one another.

Cook for 30-40 minutes, turning over once half way through.

Remove from oven. Sprinkle with salt, paprika (optional) and cilantro (optional).
P.S. I'm very proud of how hard my daughter has worked over this past year to get herself into a much healthier place! She's good. She's strong. She's positive. She's confident. And she's excited about her first year of college in Colorado!
You Might Also Like: