Thanksgiving Table Setting Idea in Orange, Rust, Neutrals – Pumpkins Centerpiece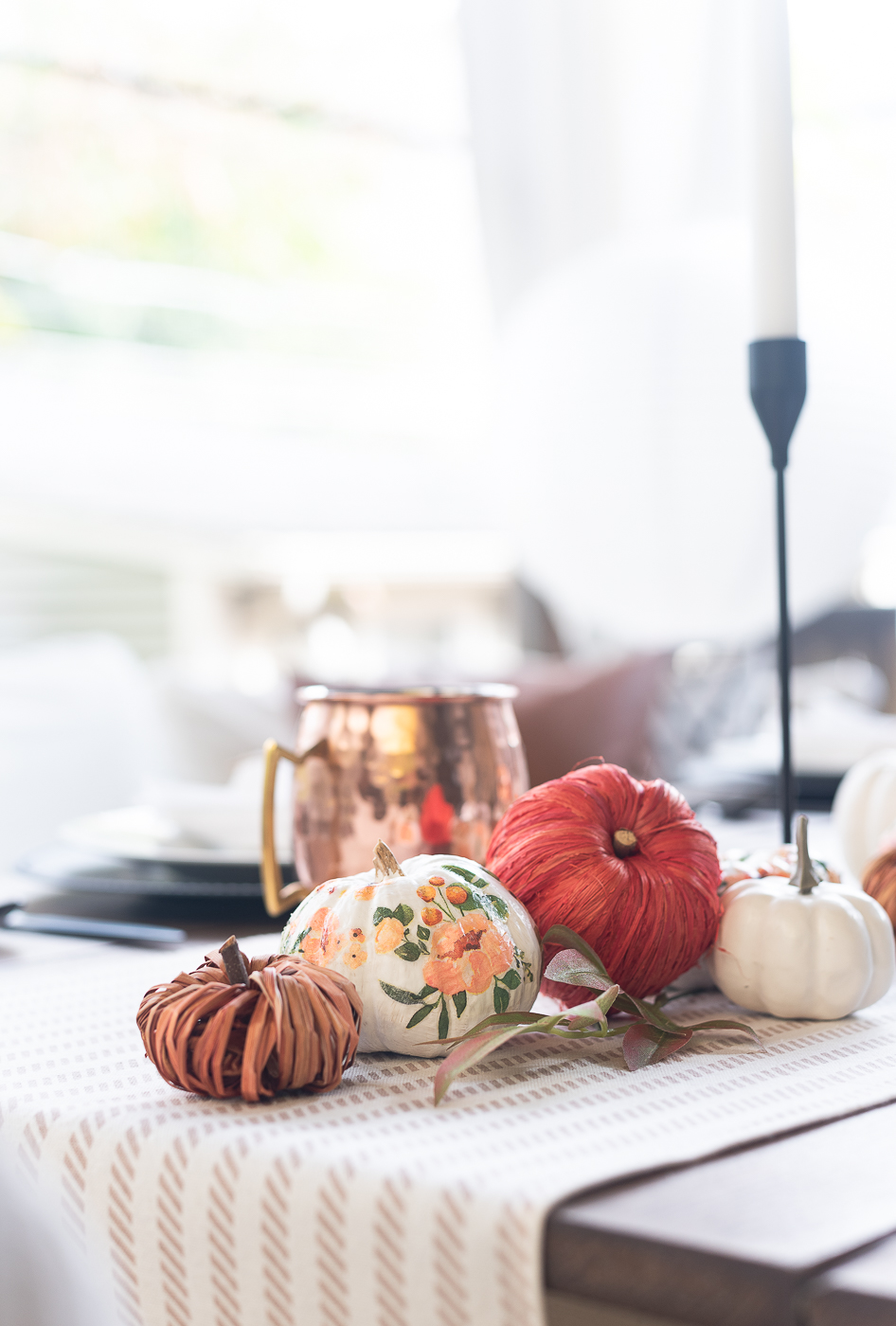 I can feel the drum, drum, drumbeat of Christmas bearing down on me.
It gets louder and louder with each passing day.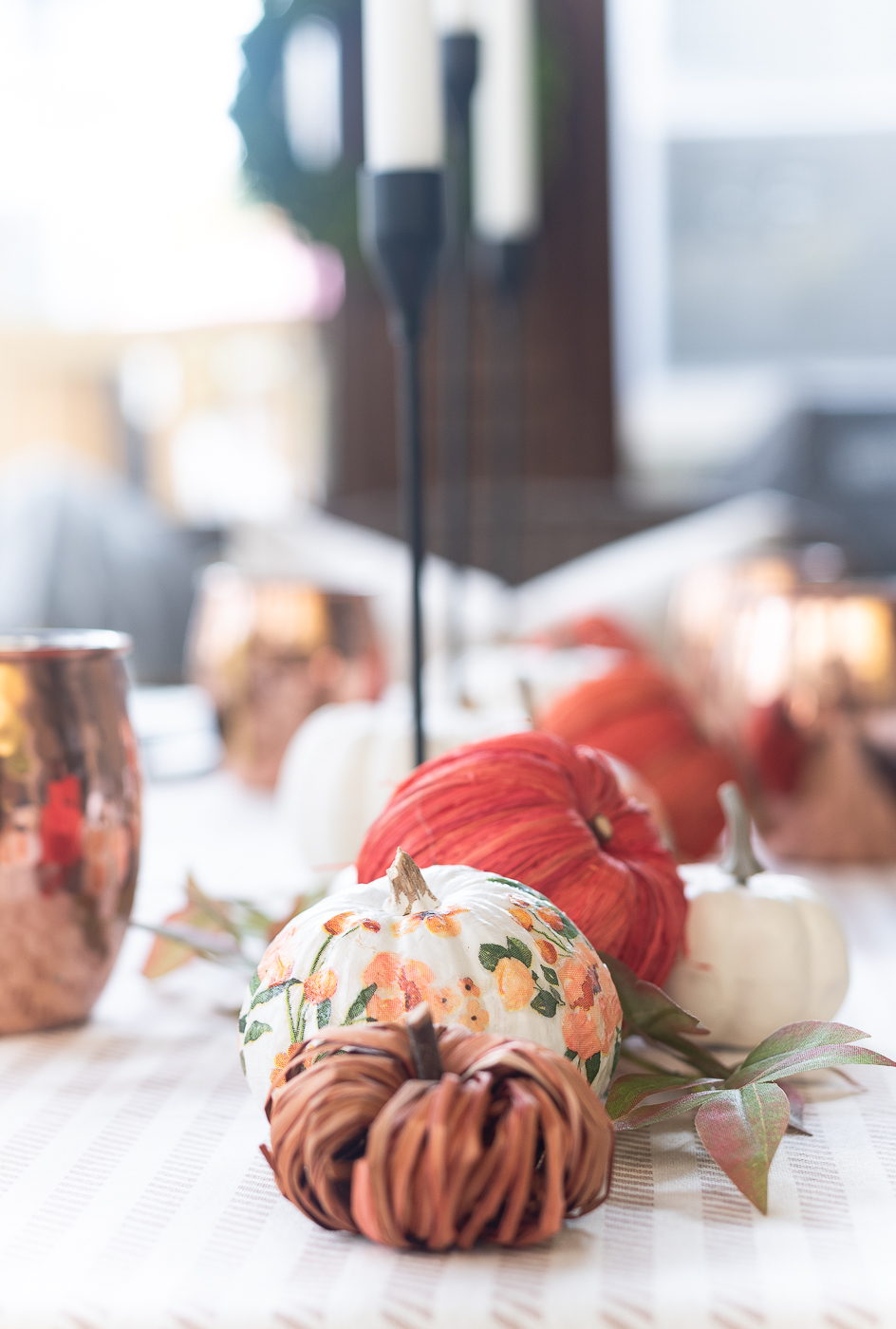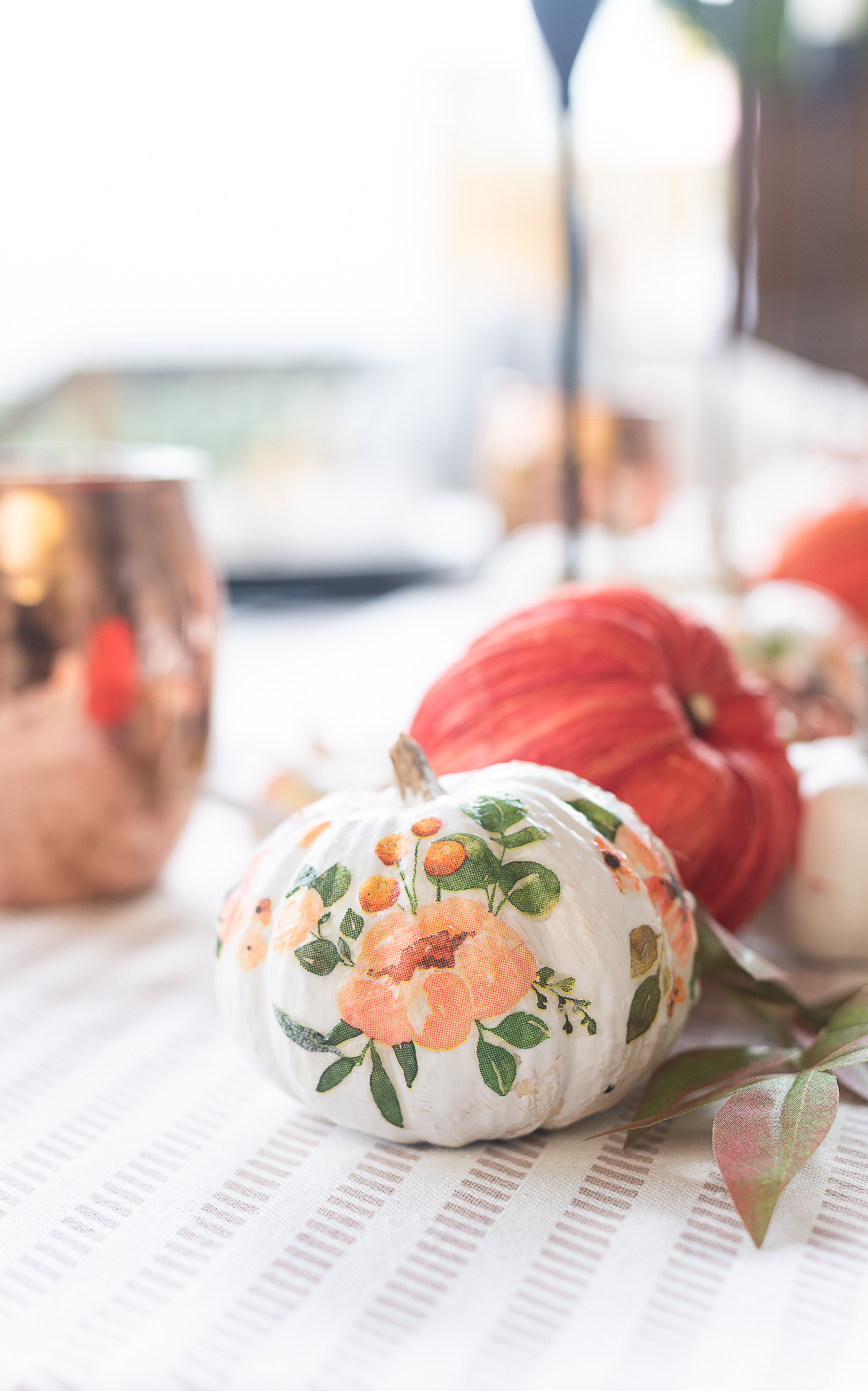 And if I was a good and attentive and disciplined blogger, I would have started sharing Christmas ideas the moment I handed out that last piece of candy on Halloween.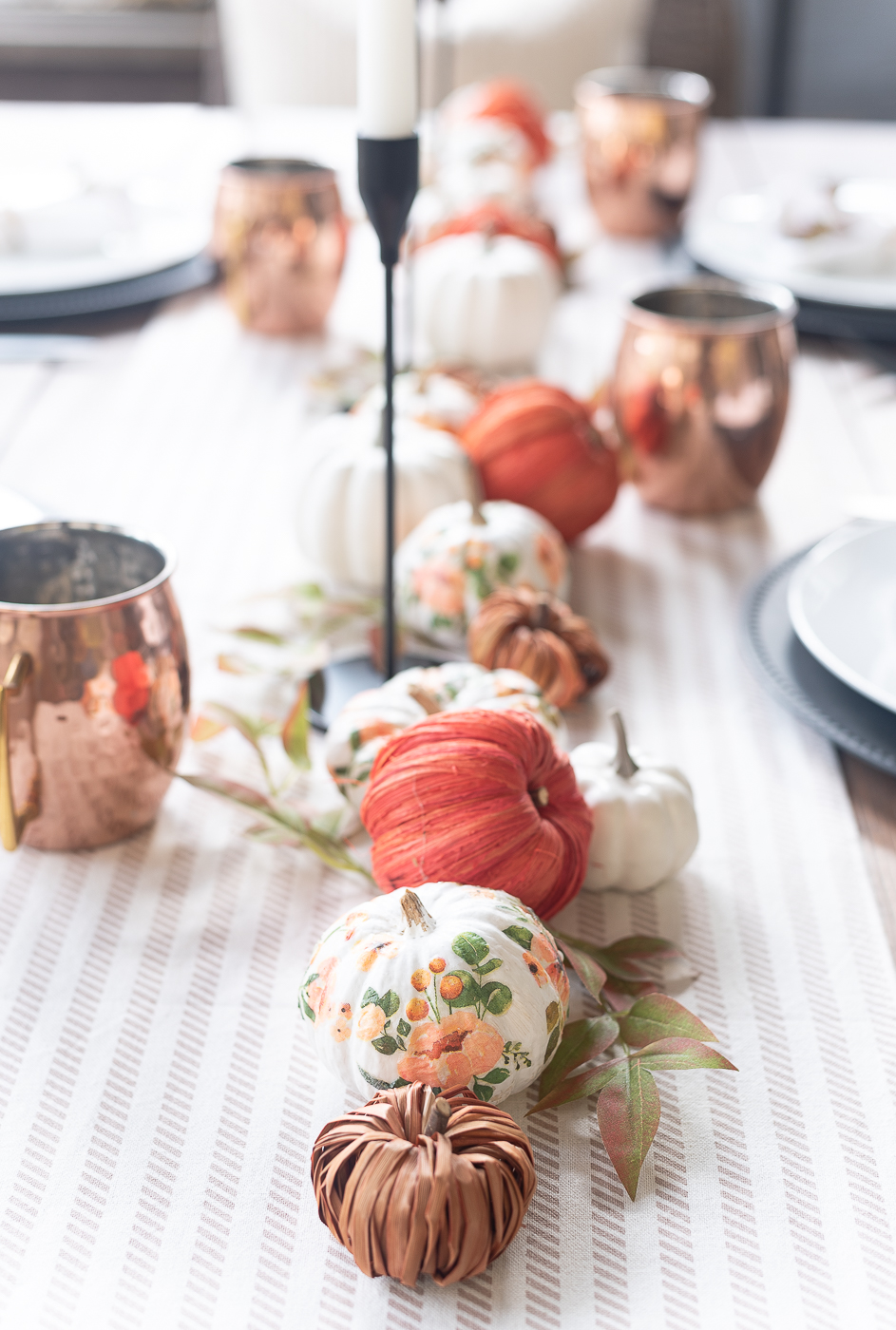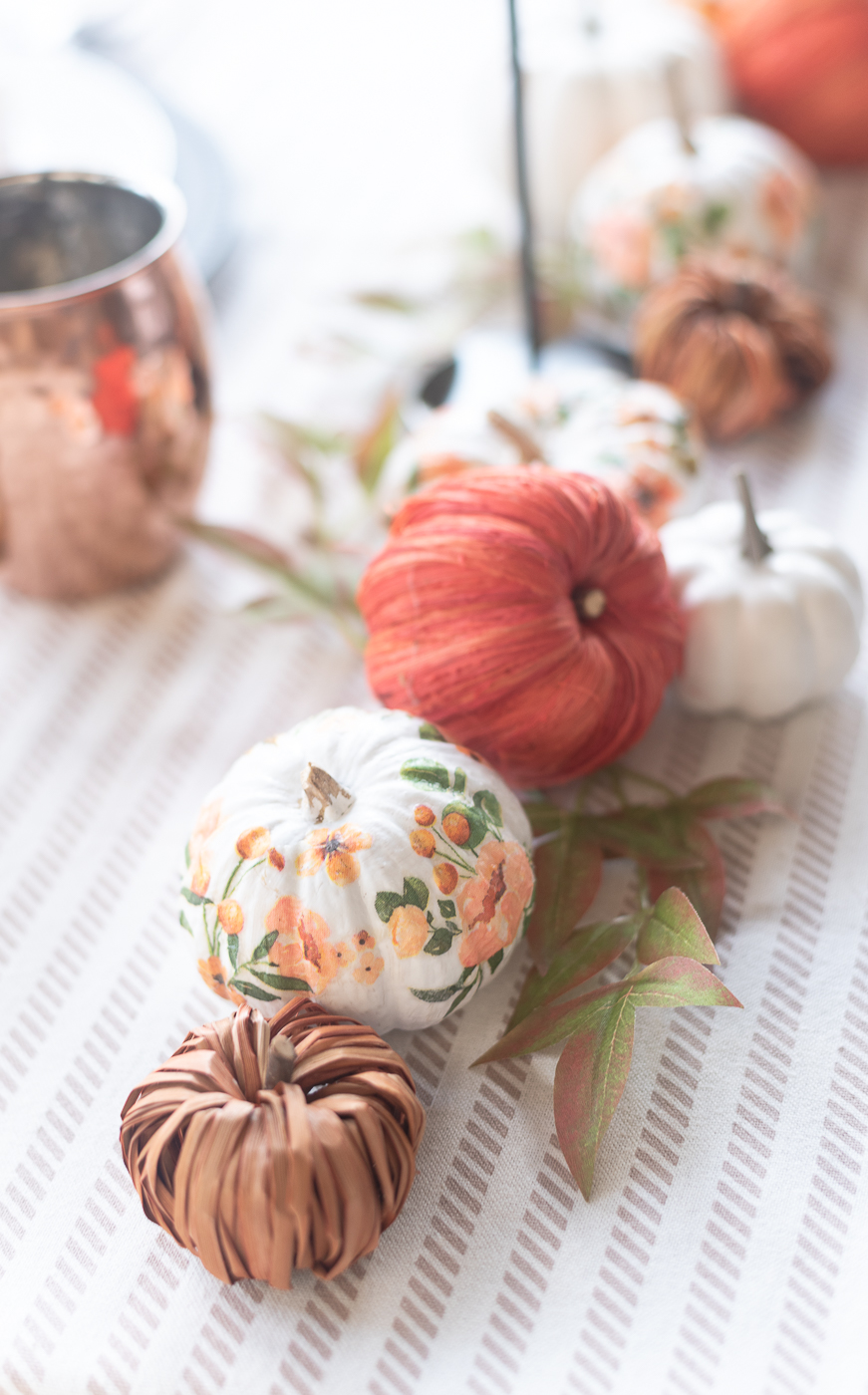 But honestly, I'm still unpacking fall around here.
Like literally going down to the basement and unpacking little pumpkins from my fall decor boxes.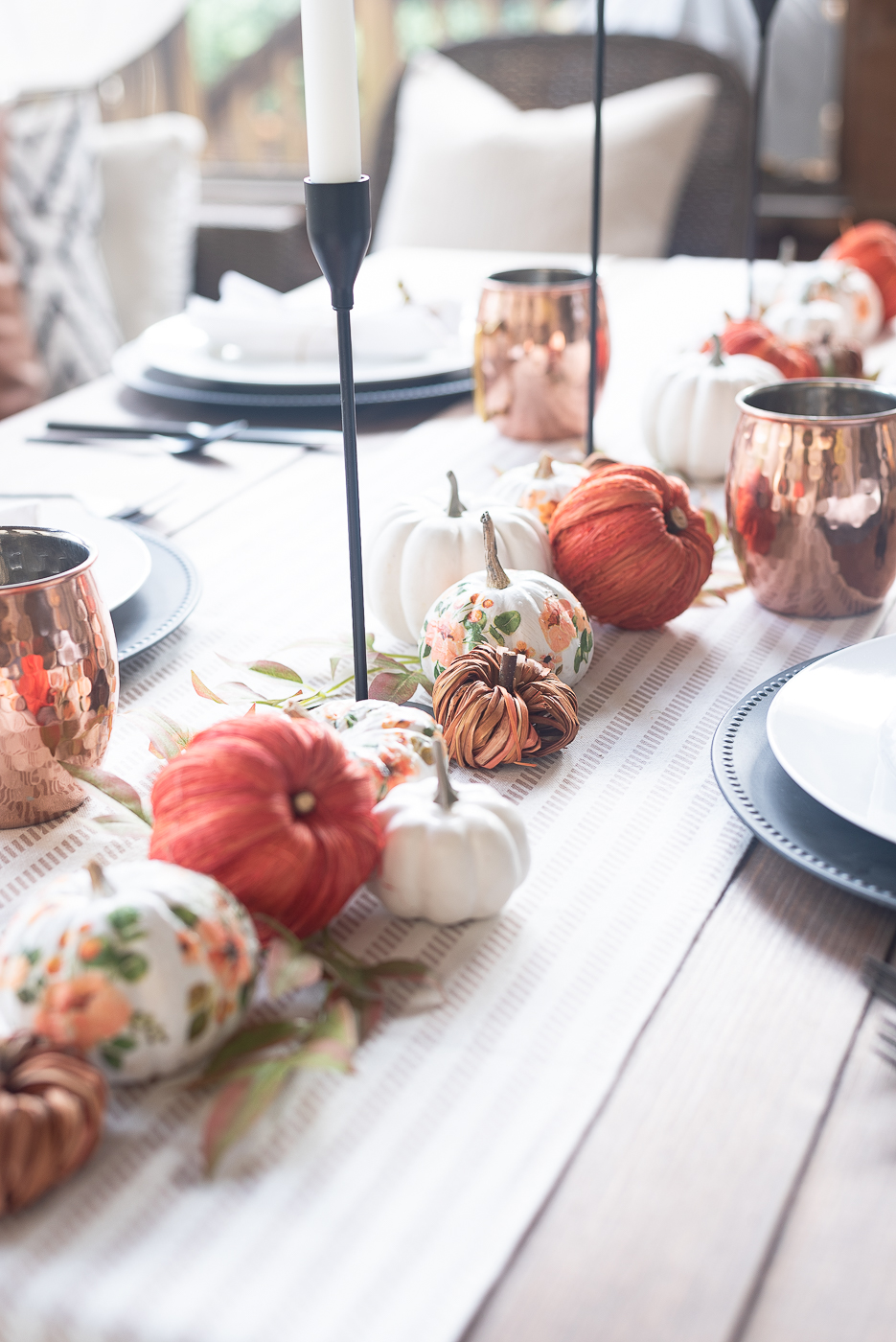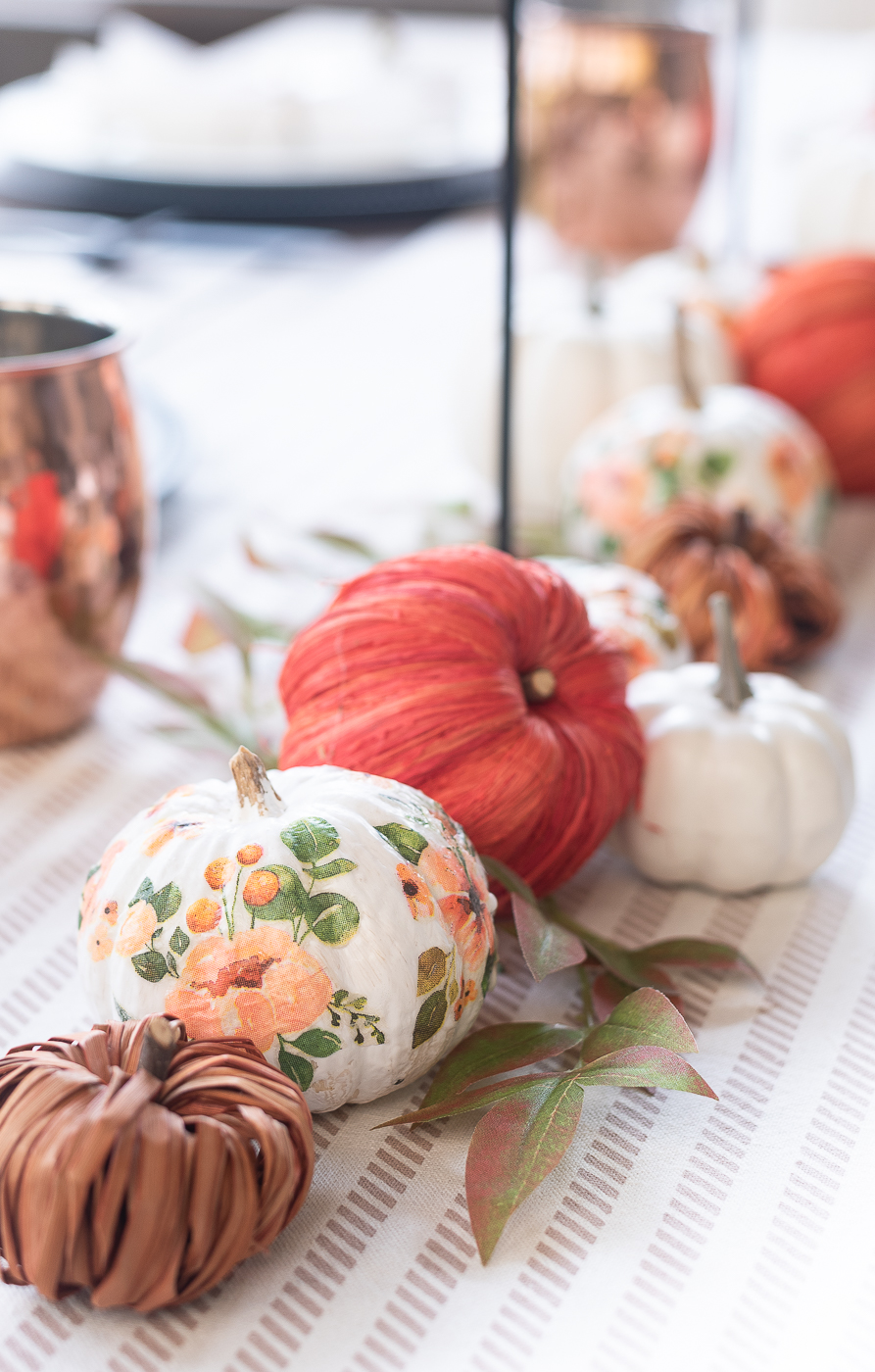 Just last week I pulled out various mini pumpkins in oranges and browns and whites to join my little decoupage pumpkins in this fall table setting.
And this week, I've pulled out even more fall decor to create a Thanksgiving table setting in my dining room …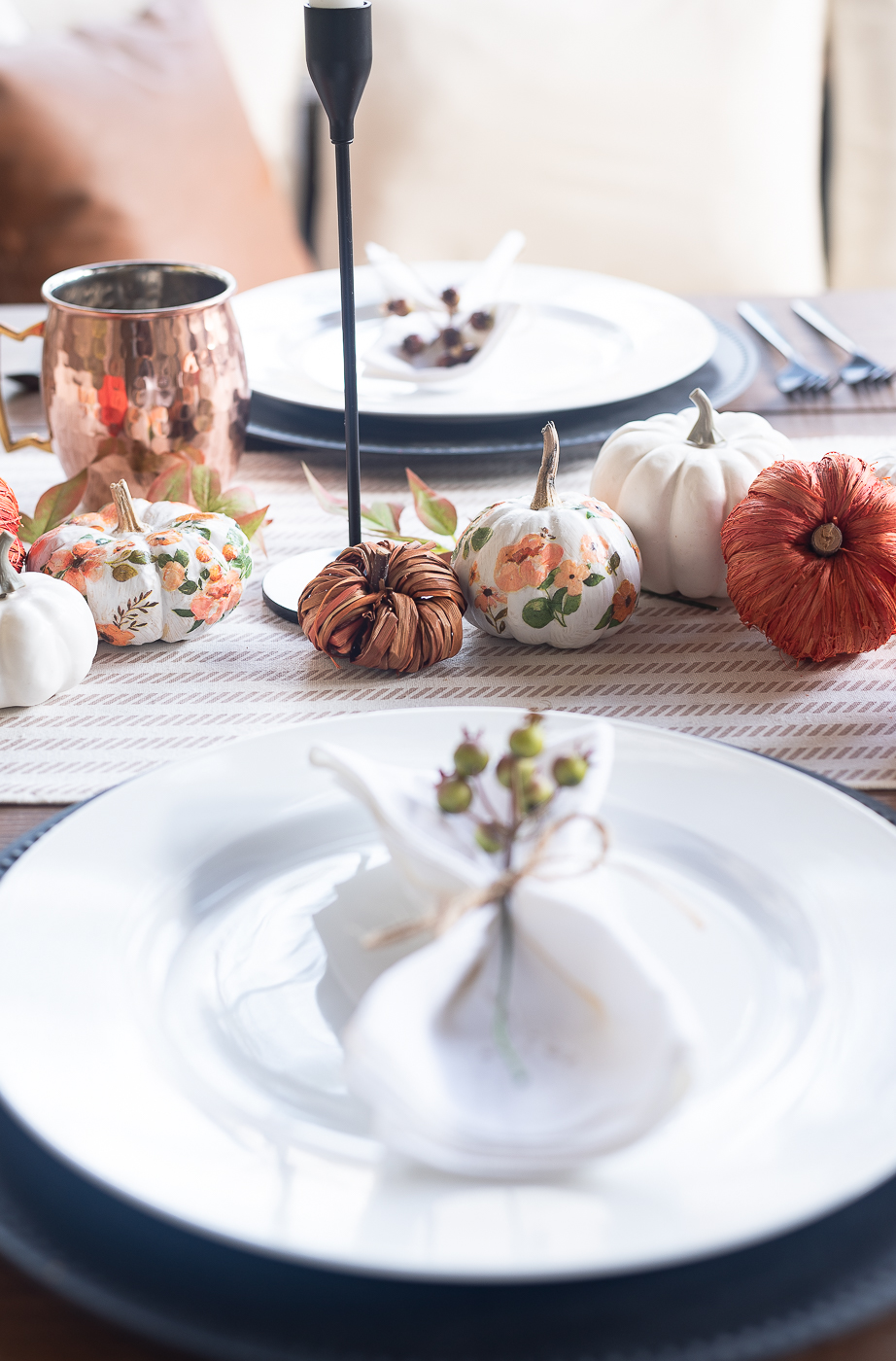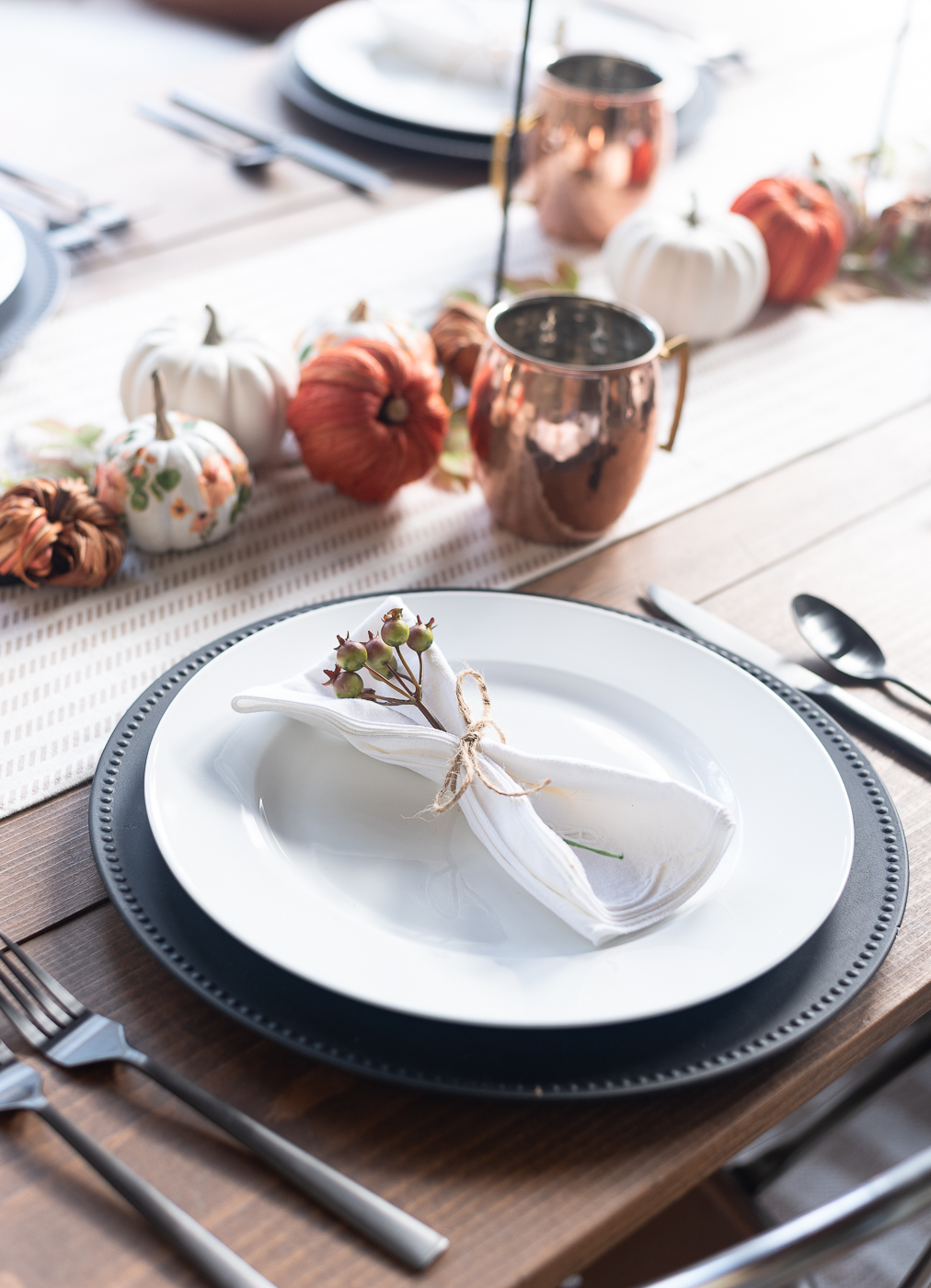 which made me realize I never even shared my fall dining room with you all.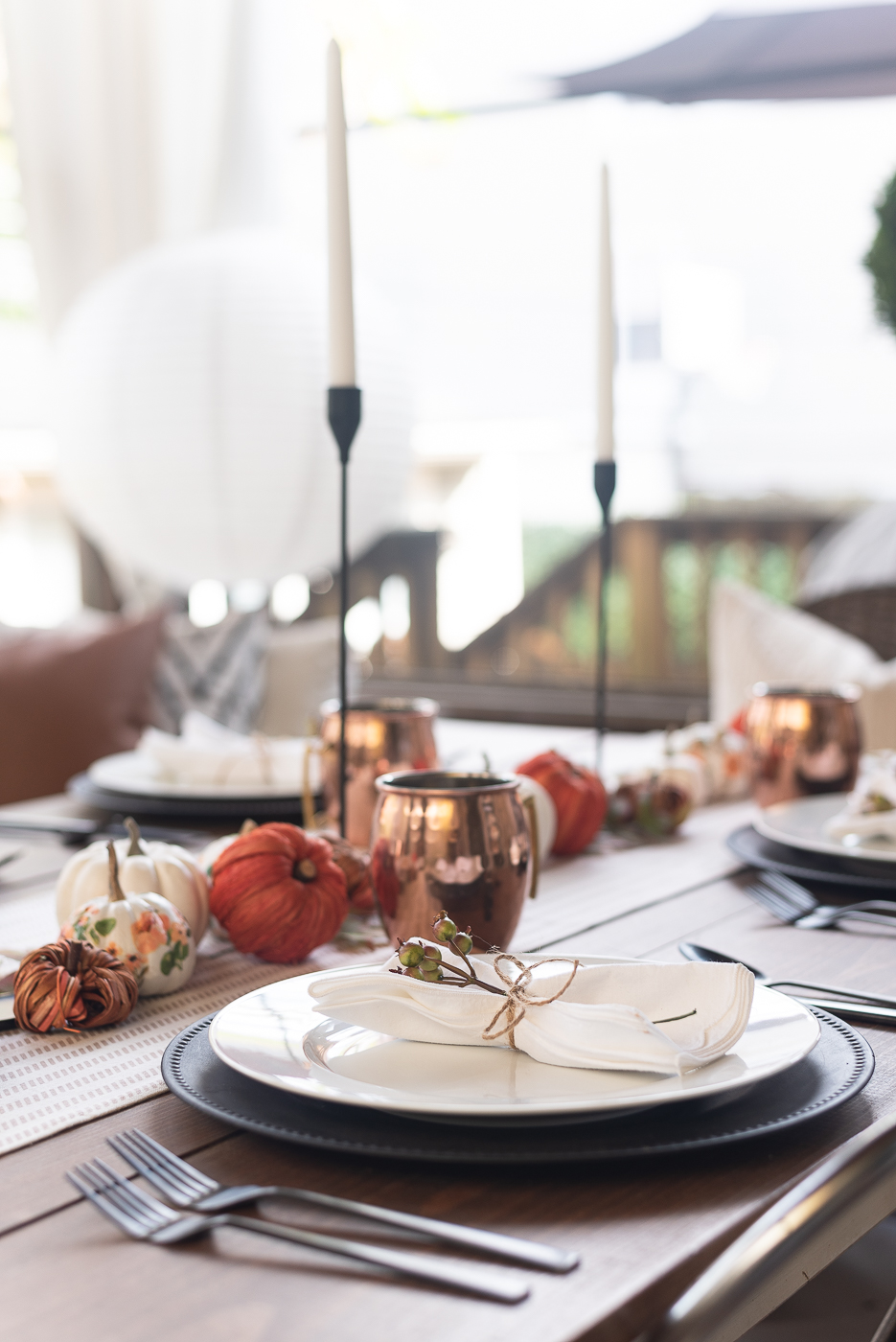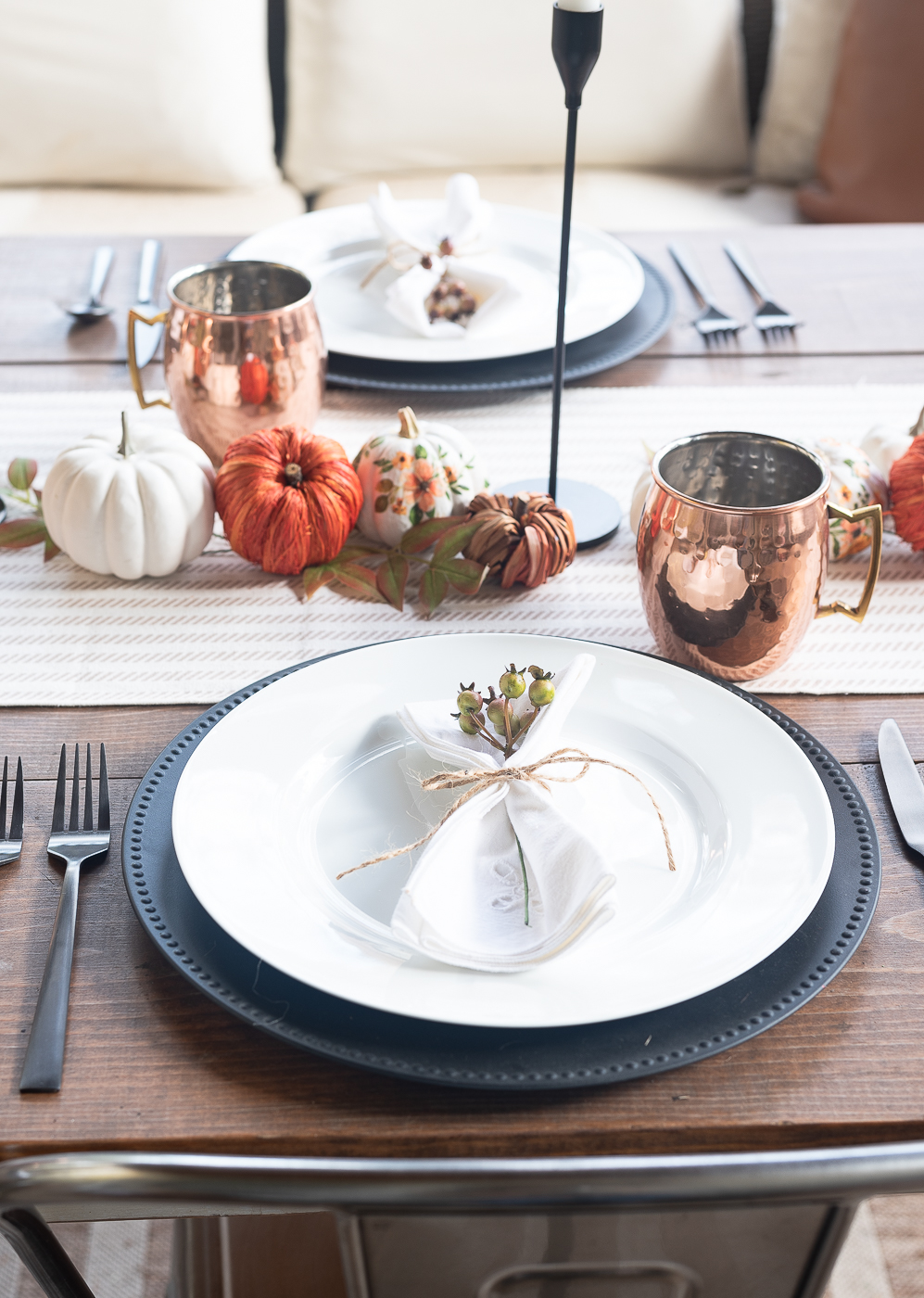 It's pretty basic. But I prefer a low clutter look.
Especially since the dining room table ends up a dumping ground of stuff. Well, technically, my dumping ground for my stuff.
Because, as it turns out, I'm the only dumper of stuff in this house. 😉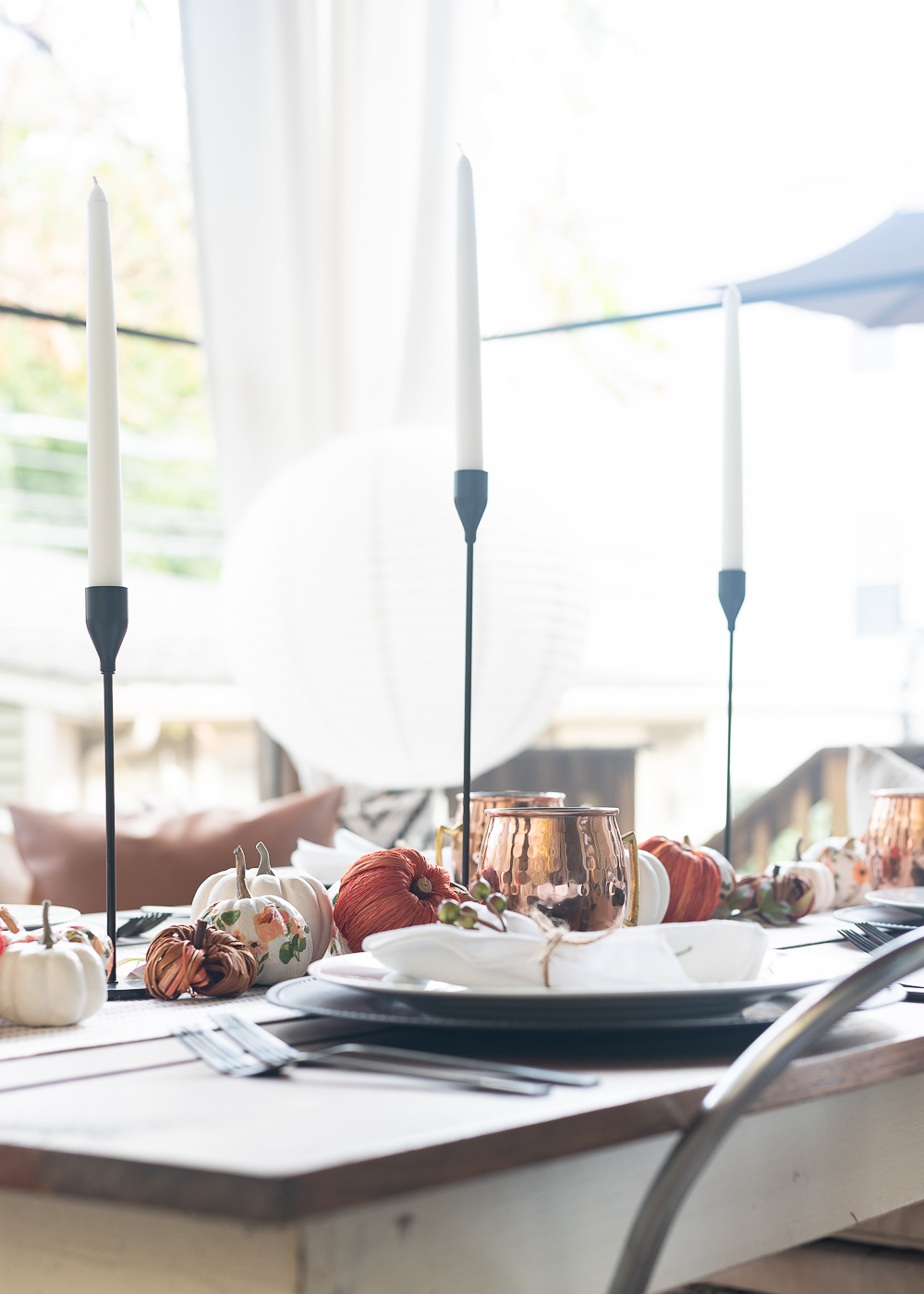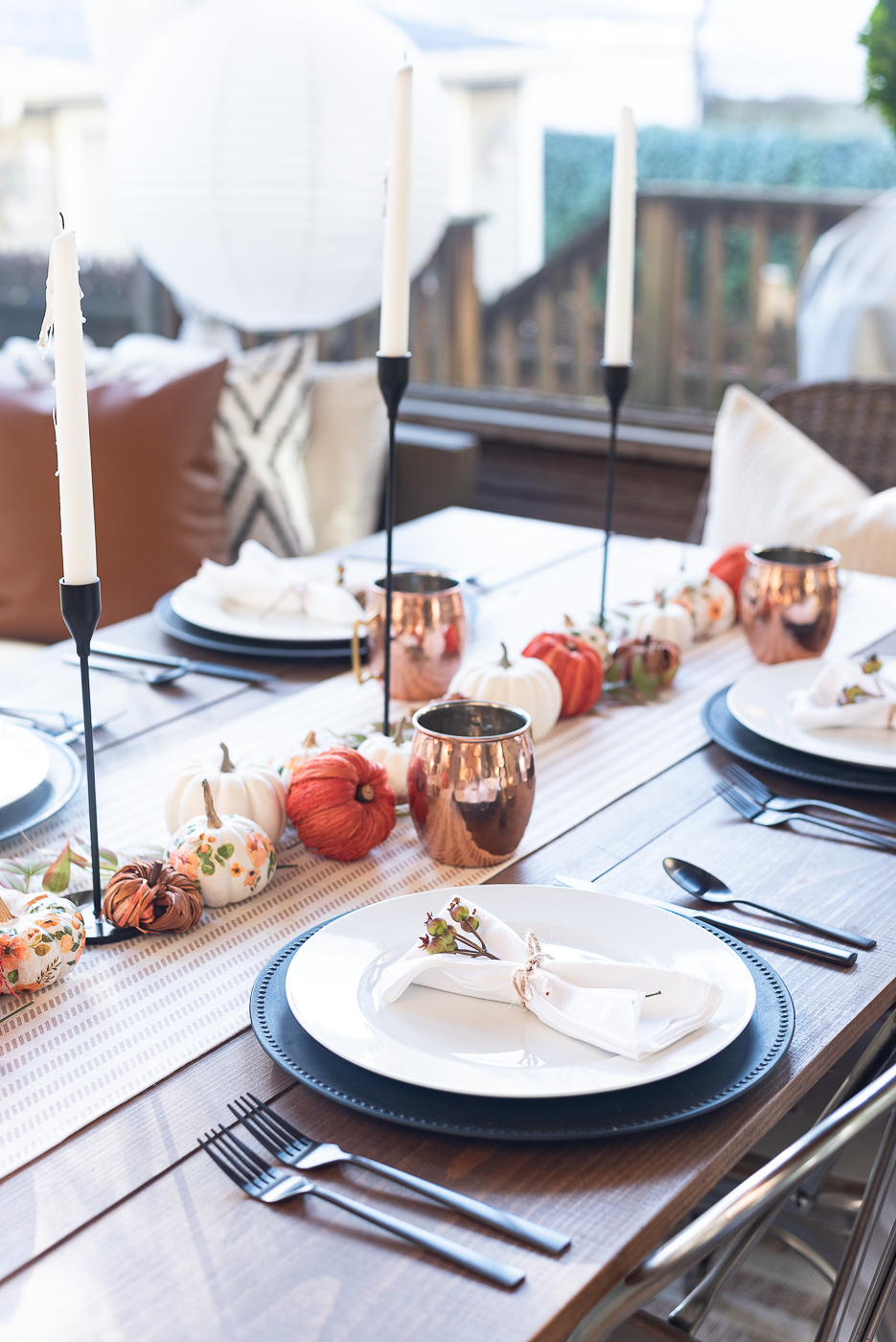 I also created some free printable place cards in my fall 2023 rusts-and-browns-and-neutrals color palette for you to download.
But that fall table setting won't be shared until next week.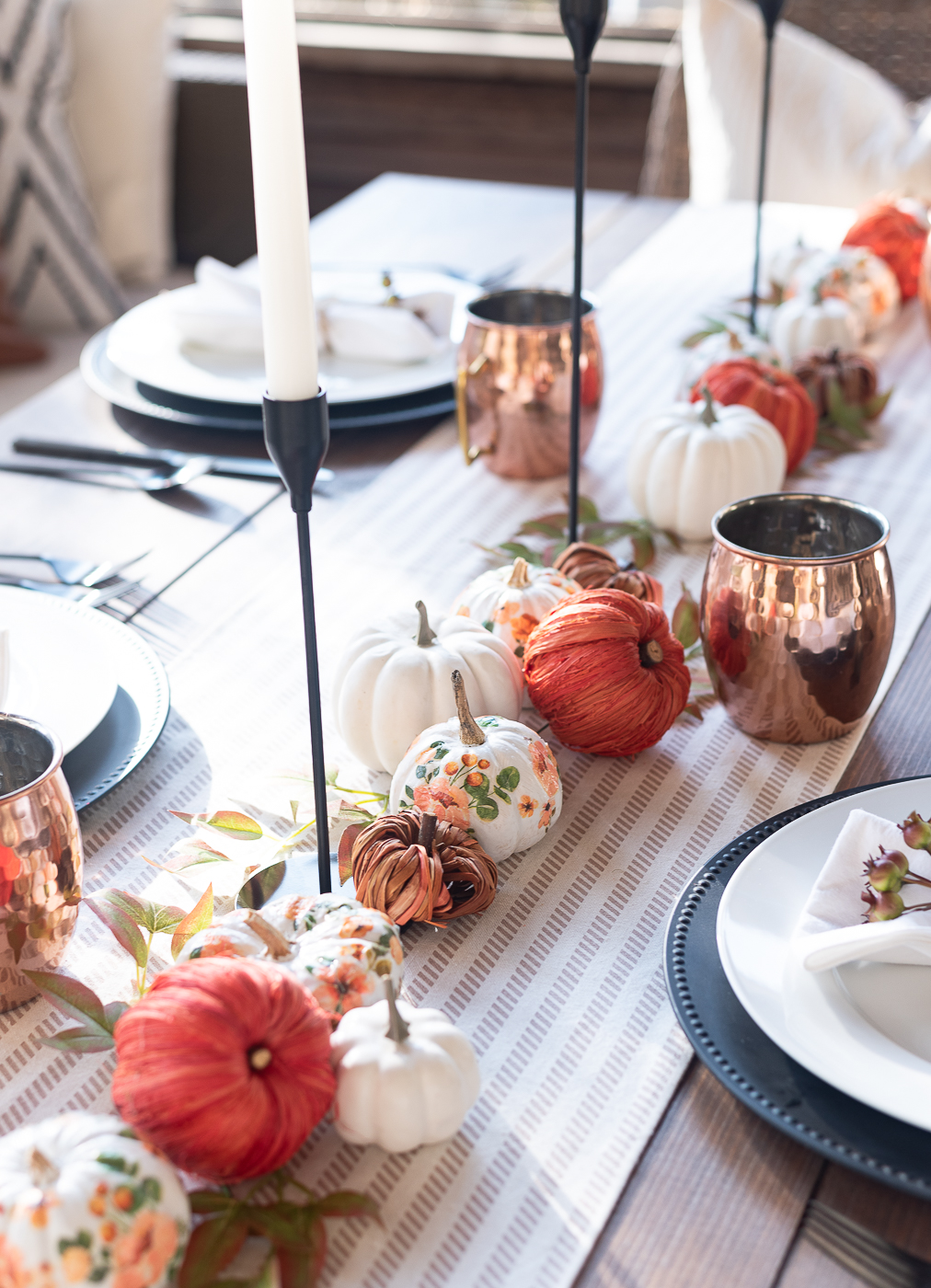 See, I'm still up to my eyeballs in fall!
So while Christmas is knock, knock, knocking at my door, it will have to wait until after I eat my last morsel of turkey and stuffing and cranberry jelly before I start packing up fall and unpacking Christmas!
😉
You Might Also Like: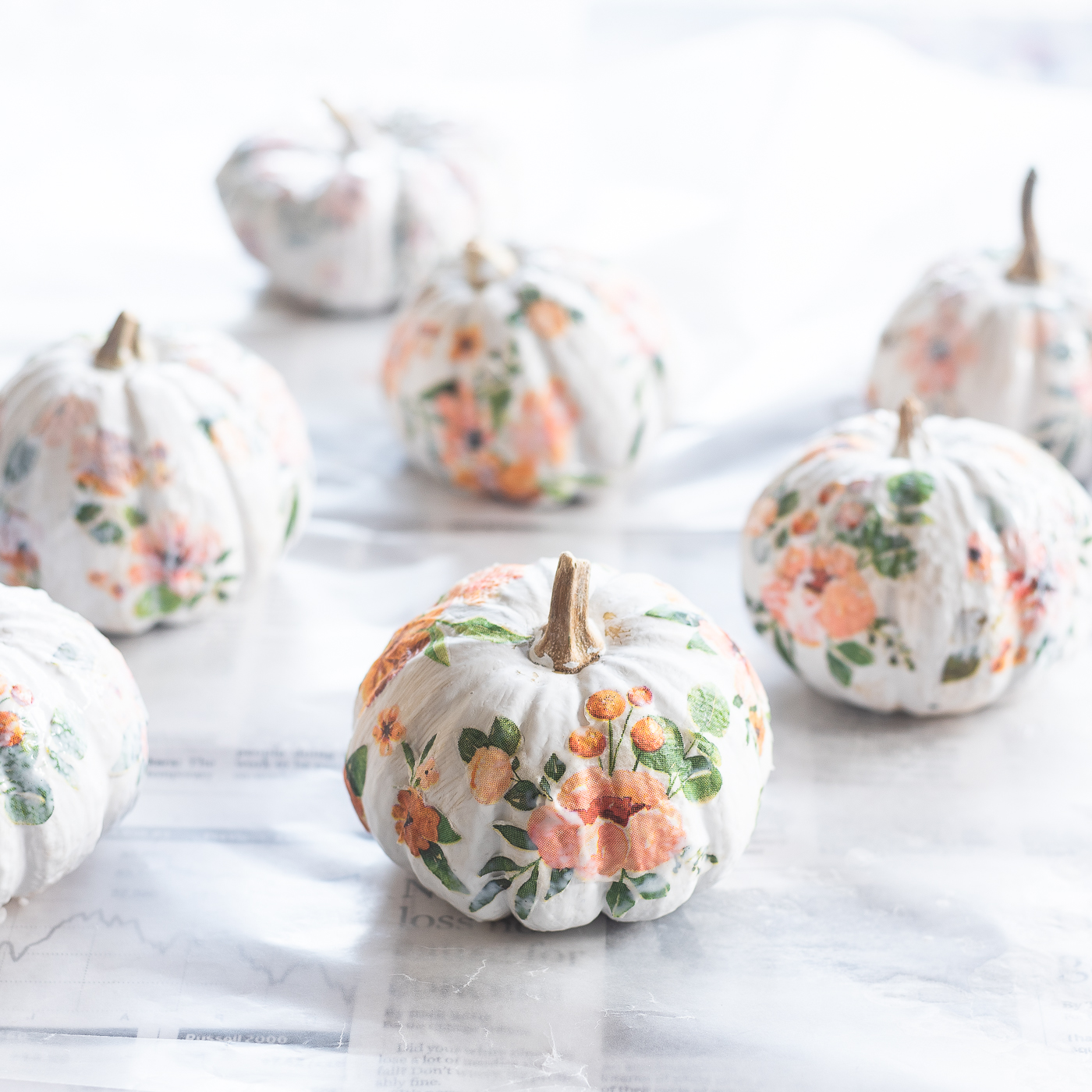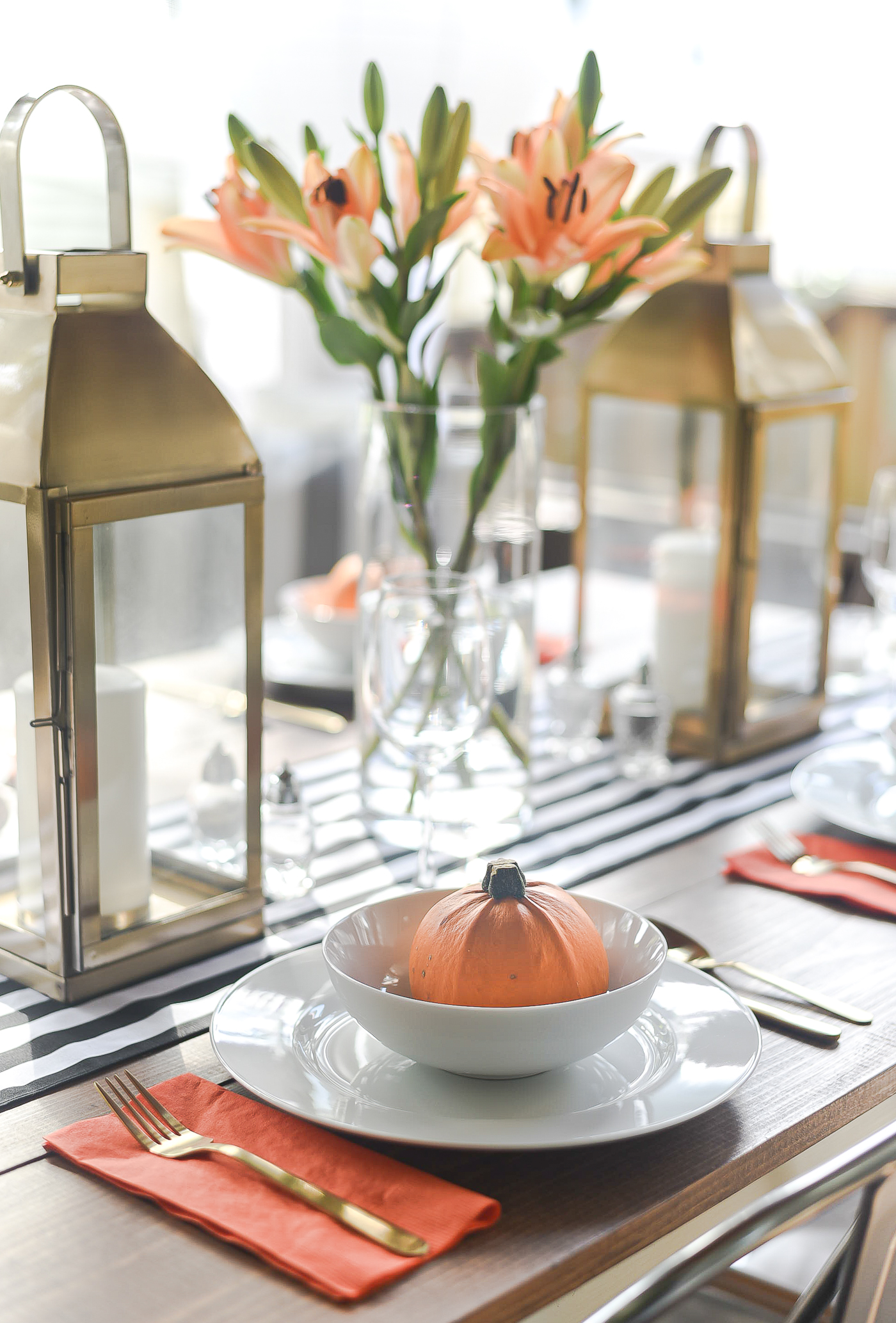 Fall Table in Orange, Black & White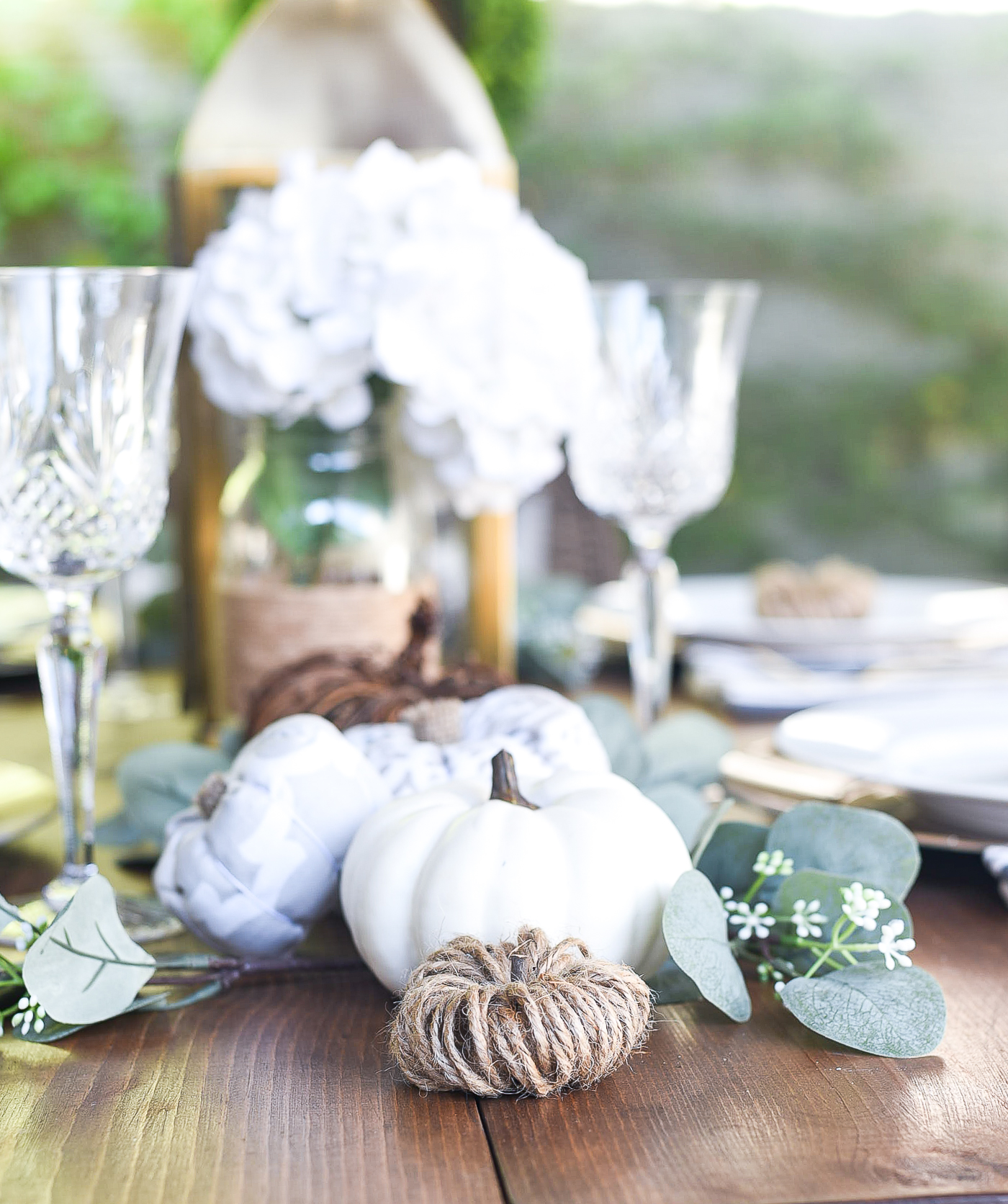 Fall Table in Neutrals and Whites