Fall Table Setting in Orange, Black & White – Thanksgiving Table Setting Ideas.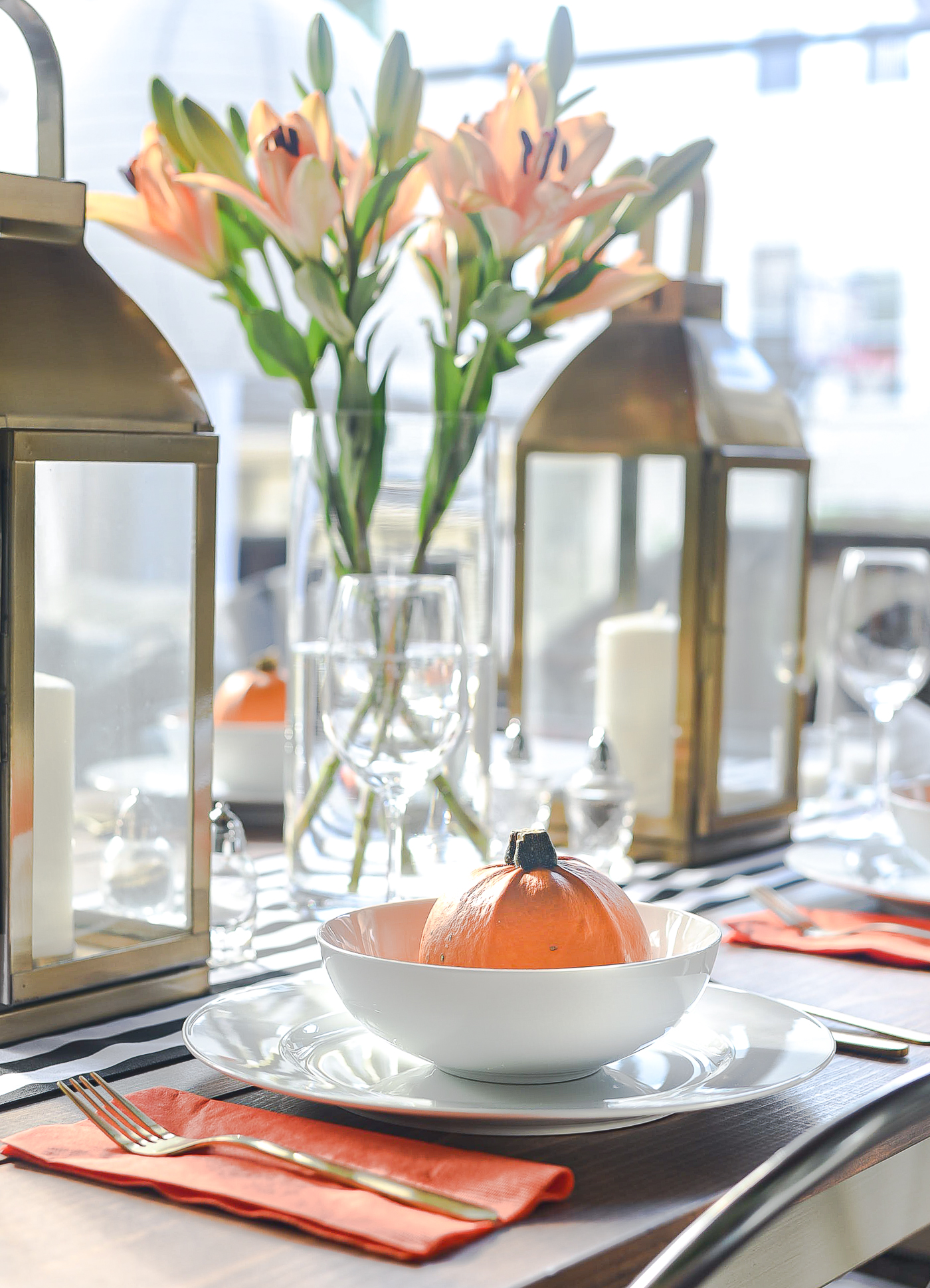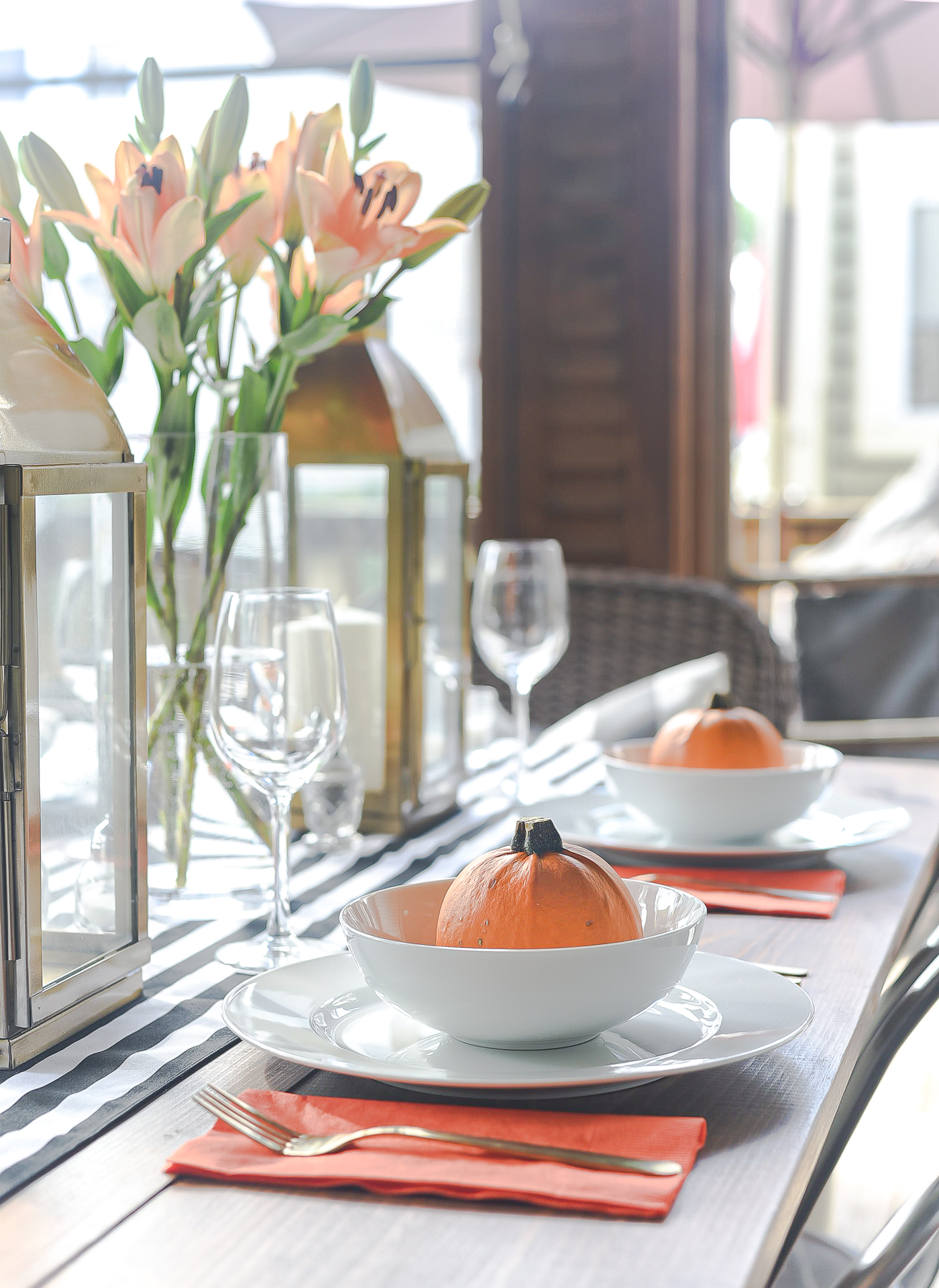 I've spent the past year or so de-saturating my house. Stripping it of contrast and color.
I've said goodbye to the navy walls (which I loved, by the way) and hello to a soothing gray/greige.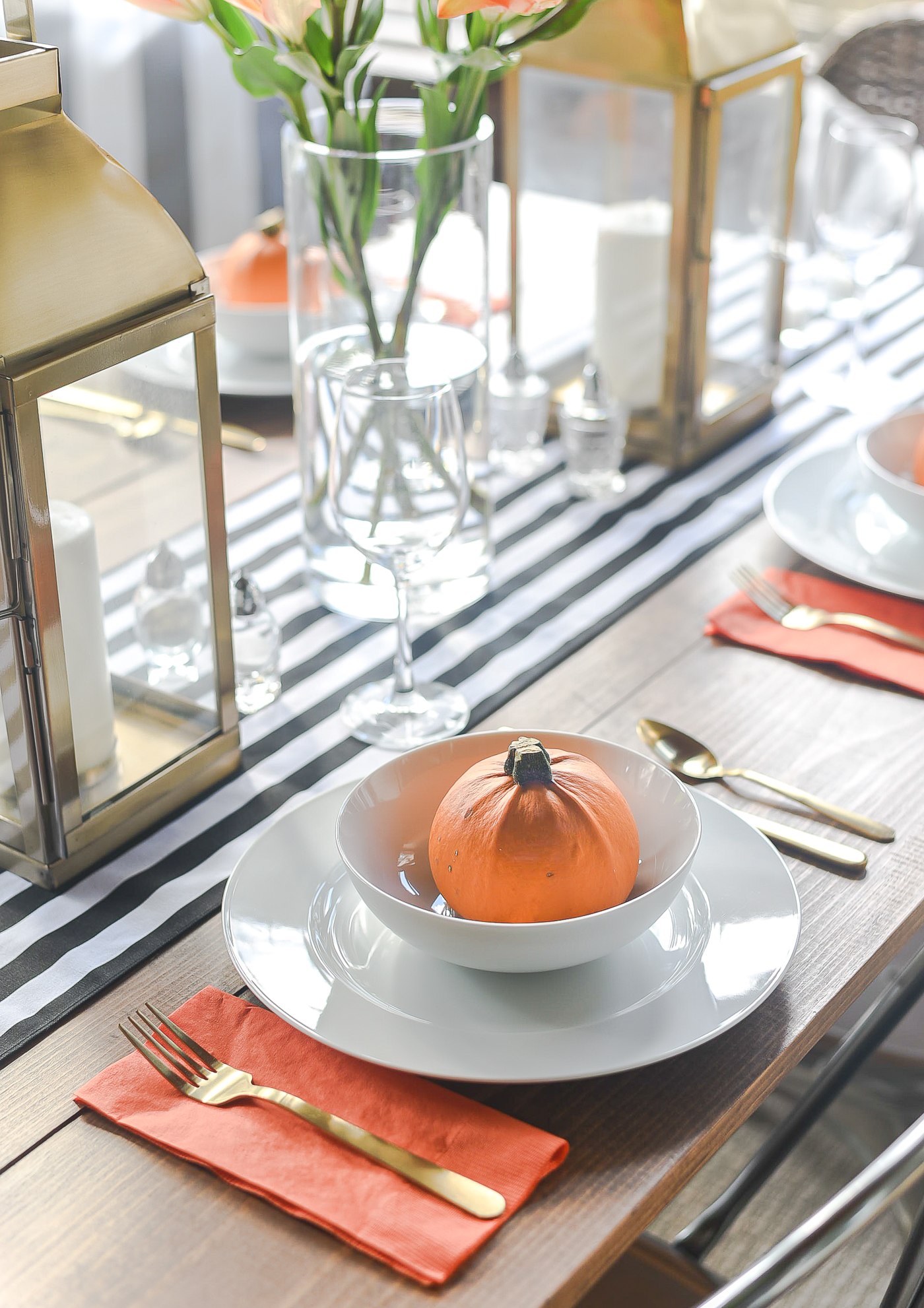 I've made dozens of envelope pillow colors in various shades of gray, greige & white (see tutorial here).
The bold navy & blue rug was replaced with a natural jute.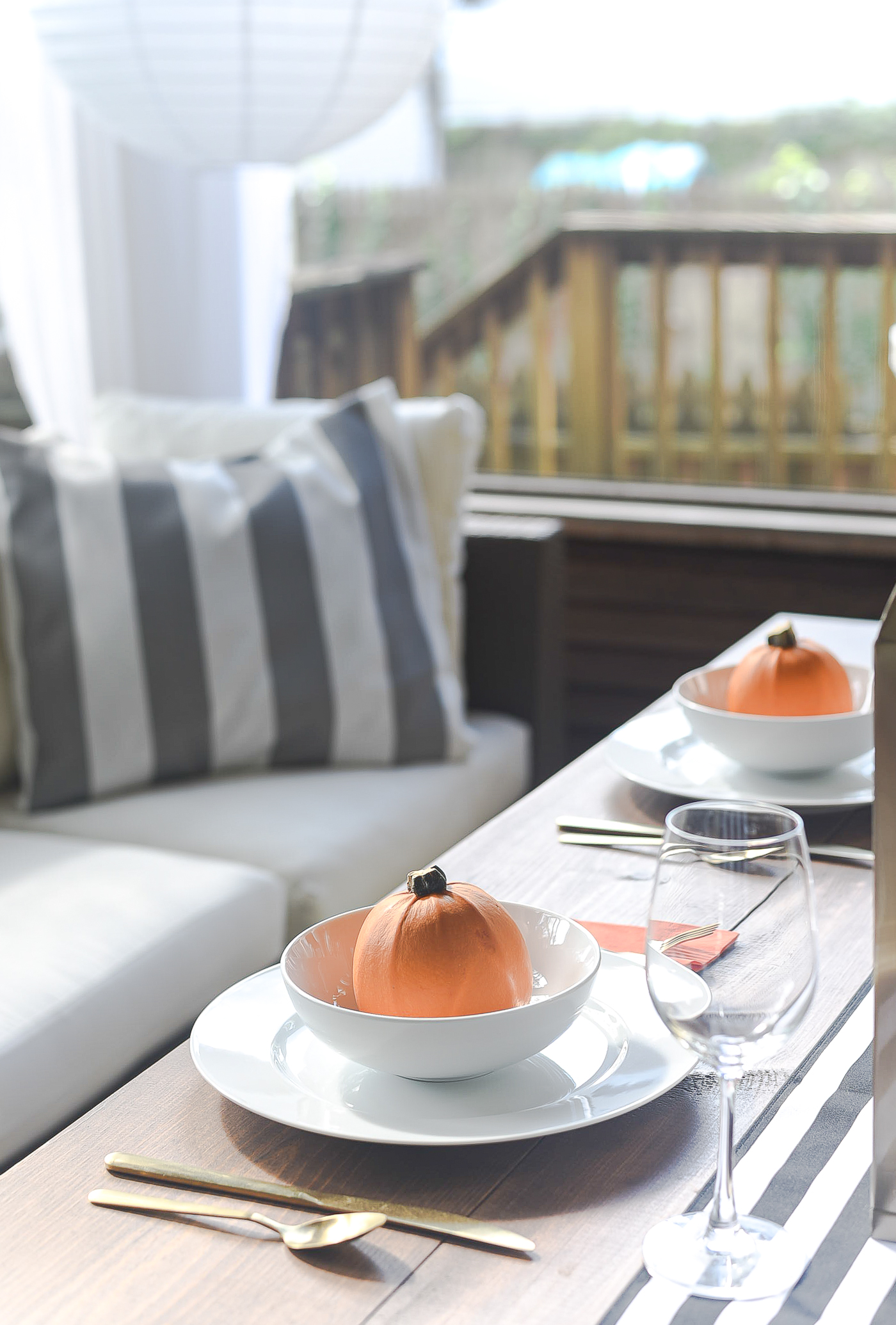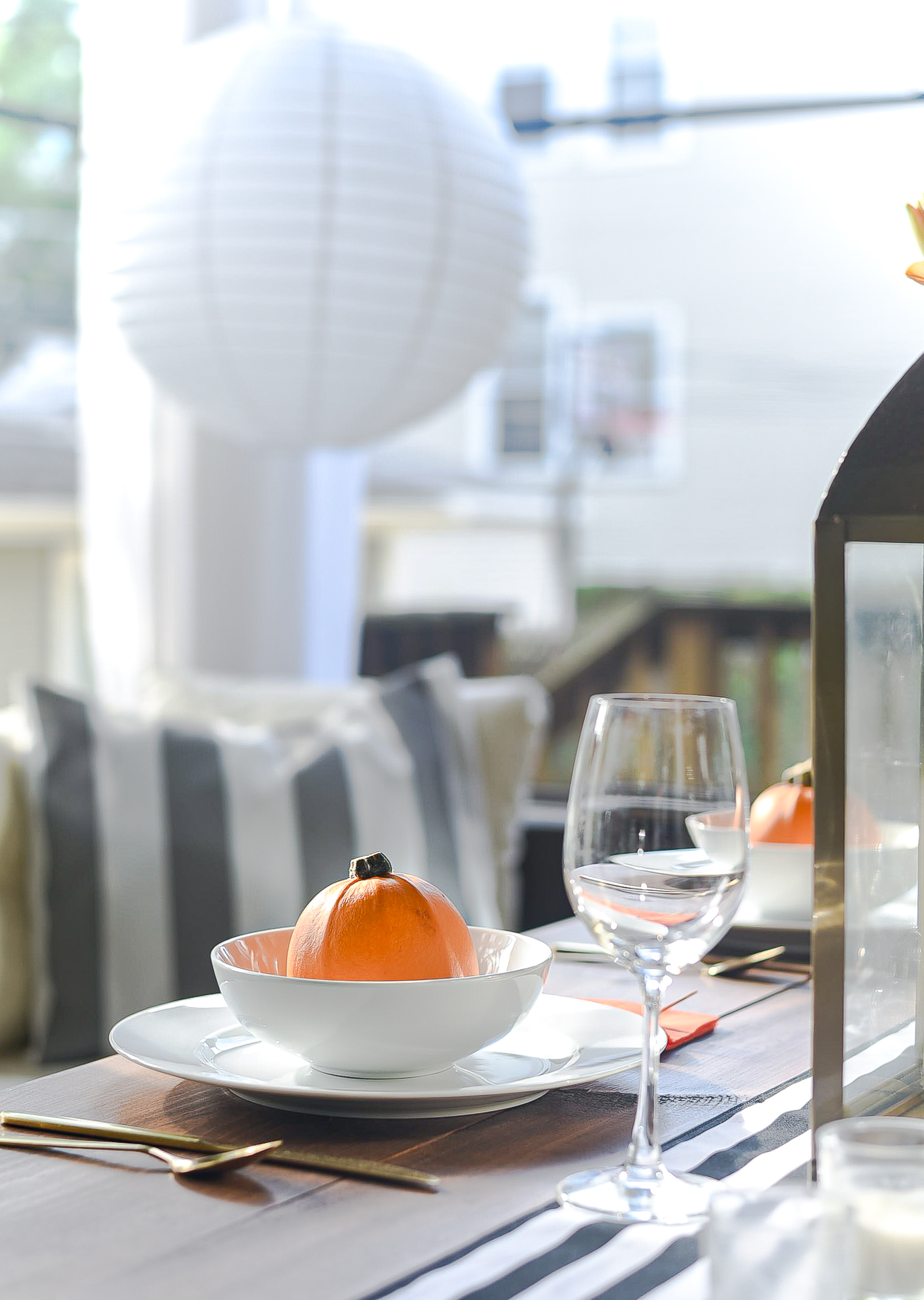 And while I'm loving this more calming, brighter neutral palate inside …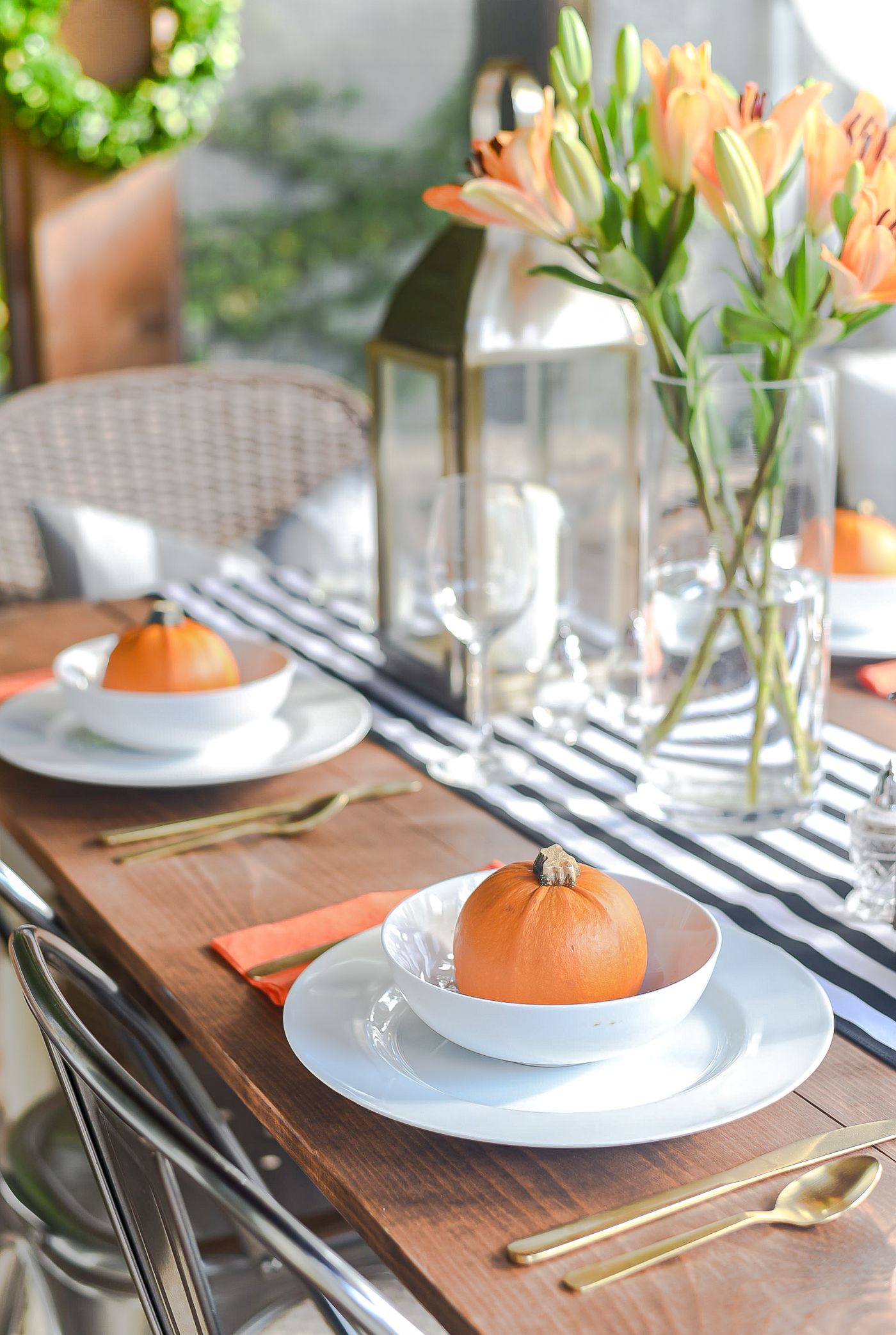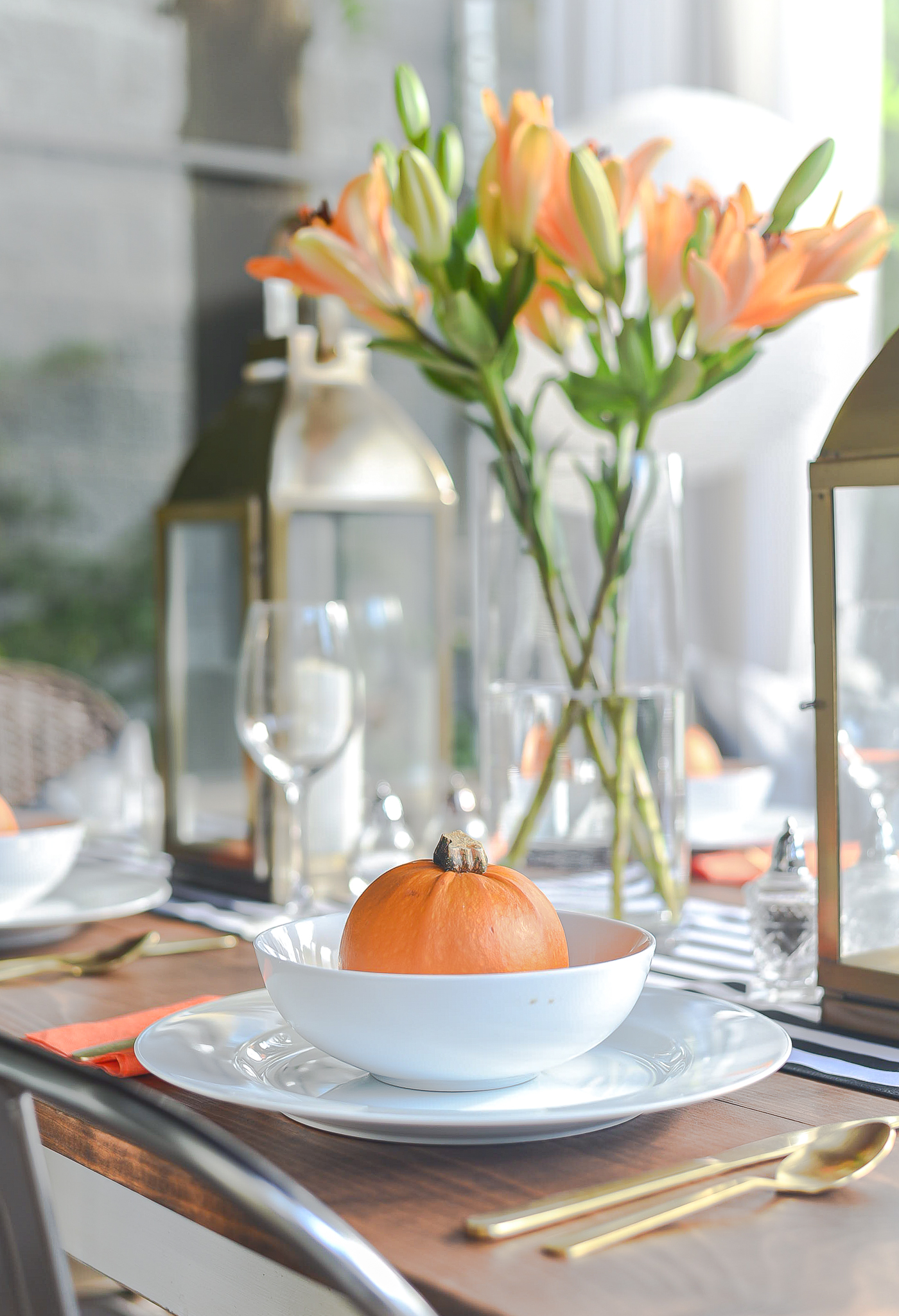 I sometimes find myself craving a little color.
And contrast.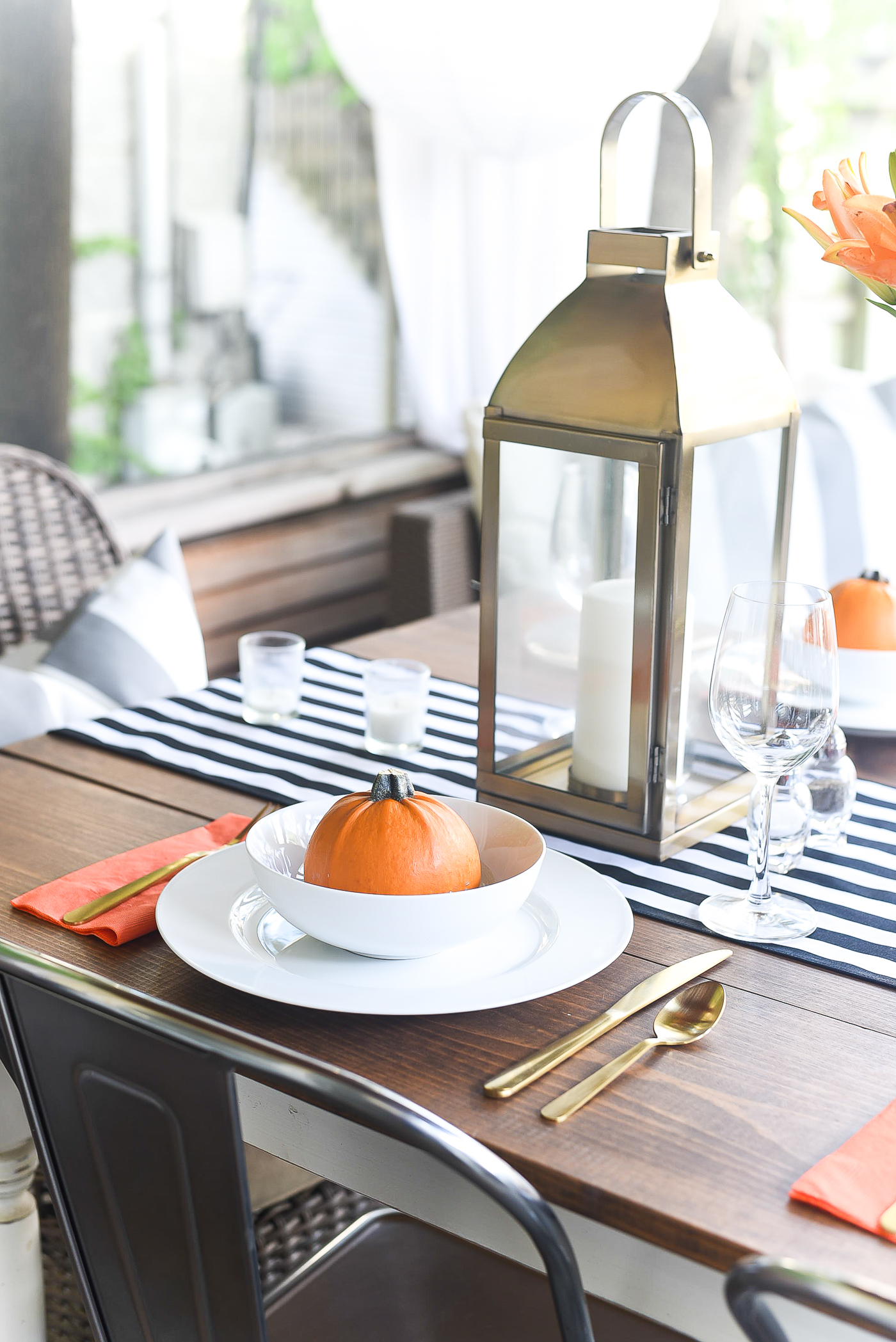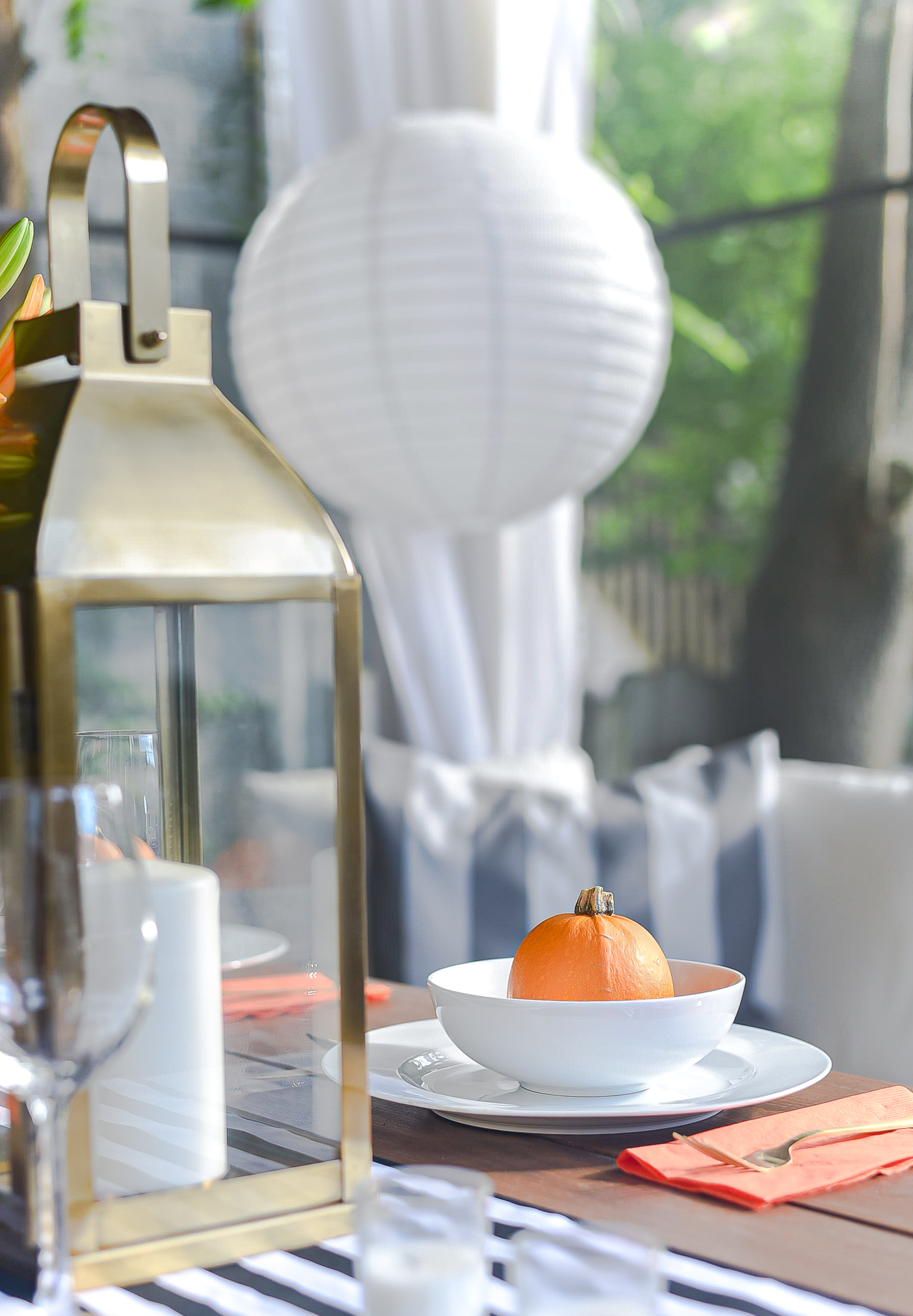 And orange!
I mean, if you've been around from the beginning it all sorta started with orange when I slathered my son's favorite color all over his bedroom walls (remember that post from 2012 which you can find here …)
As an aside, those photos make me cringe! If I do say so myself, the quality of my photography has greatly improved over those 7+ years.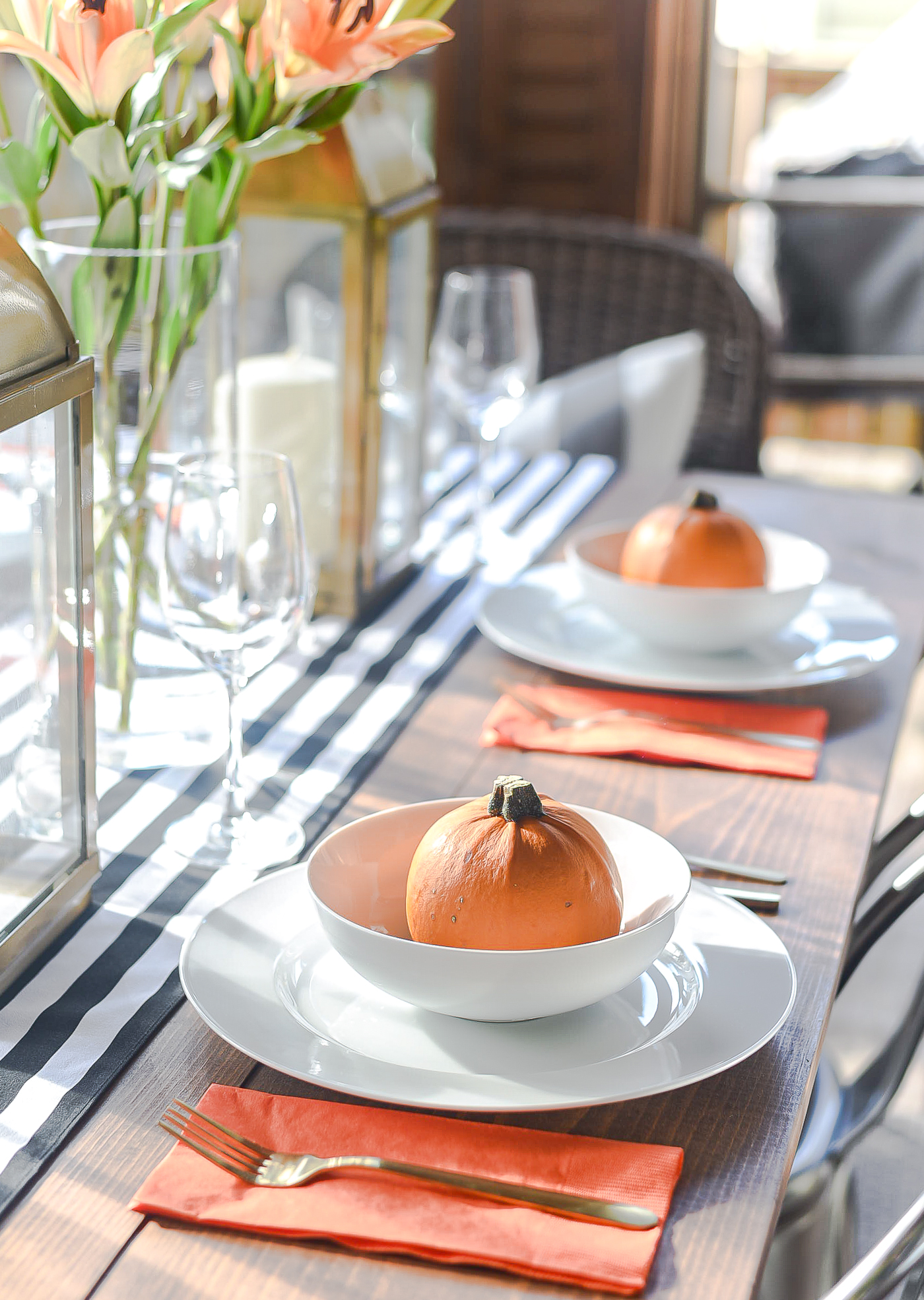 So what better way — and what better time of year — to have my cake and eat it too with a celebration of Fall …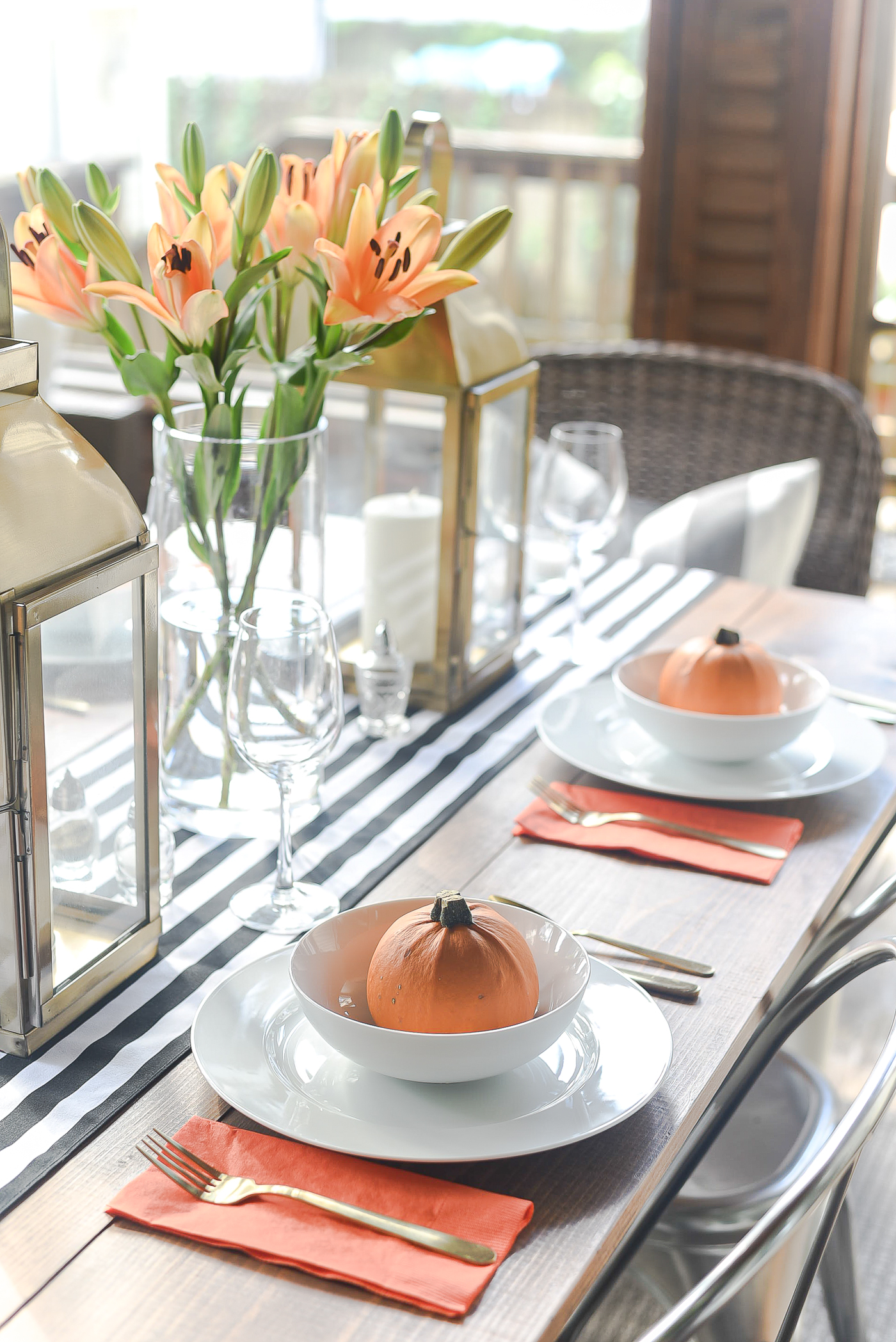 with a Fall table setting in orange, black & white!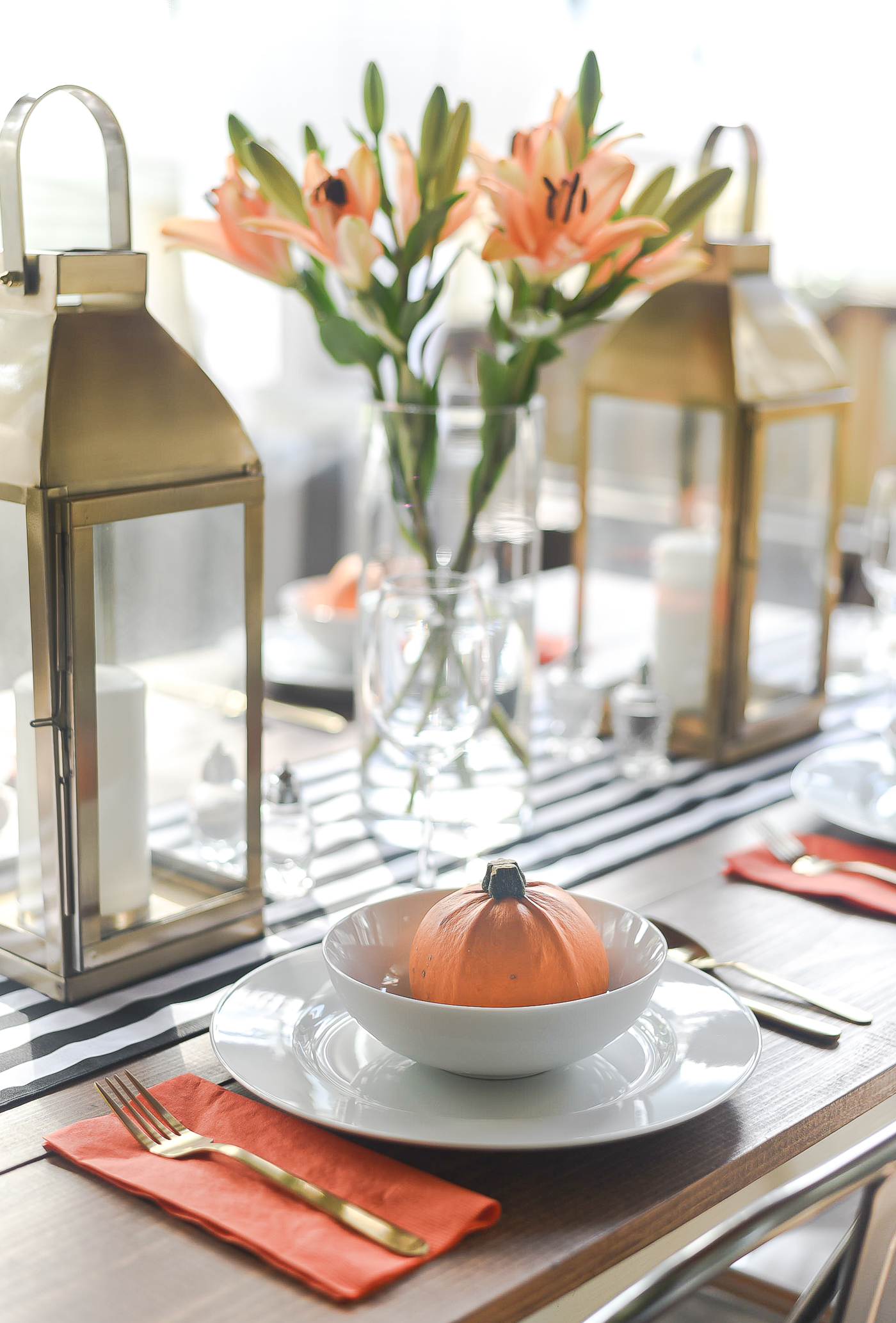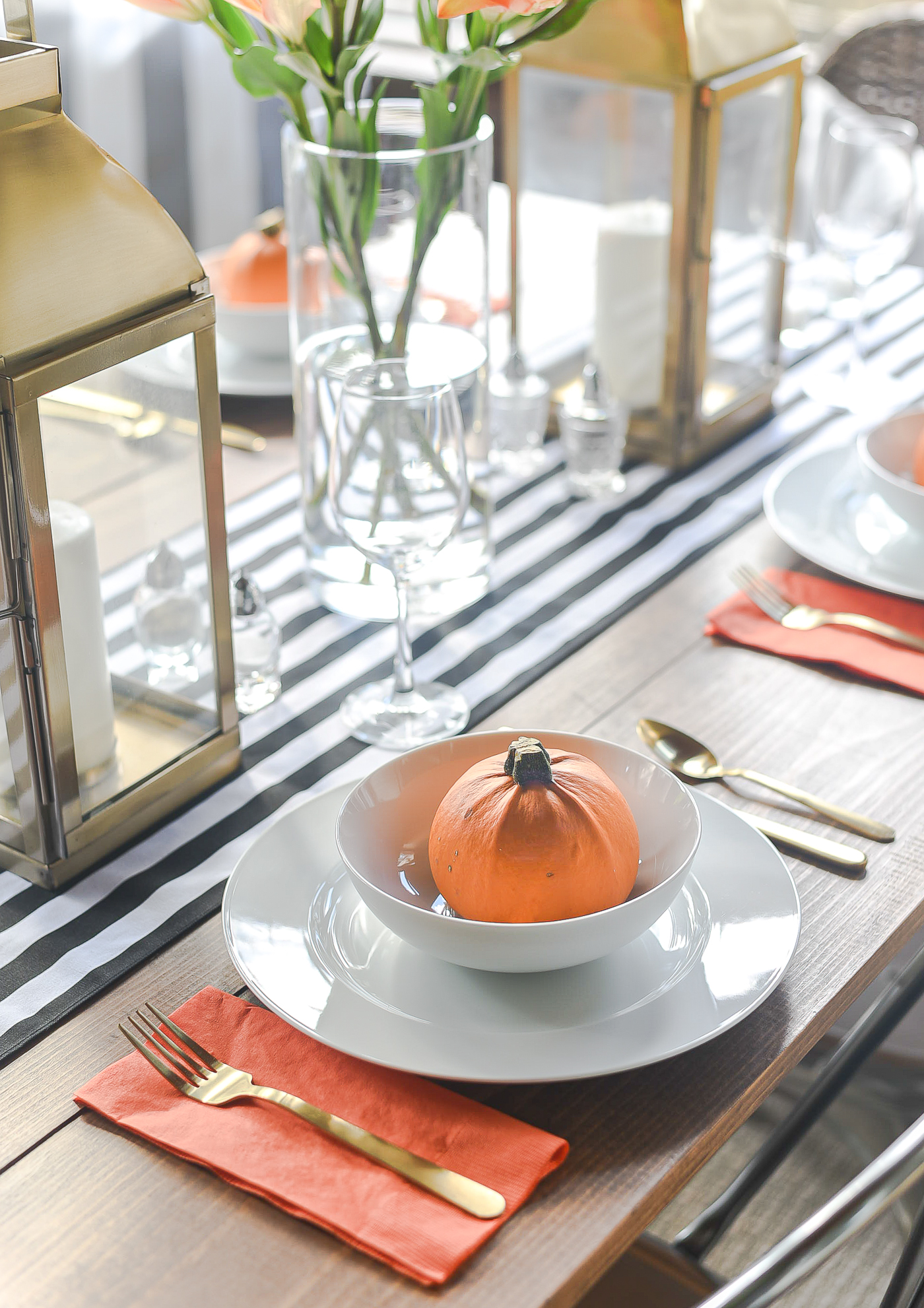 I mean, Fall is all about the color. And the contrast.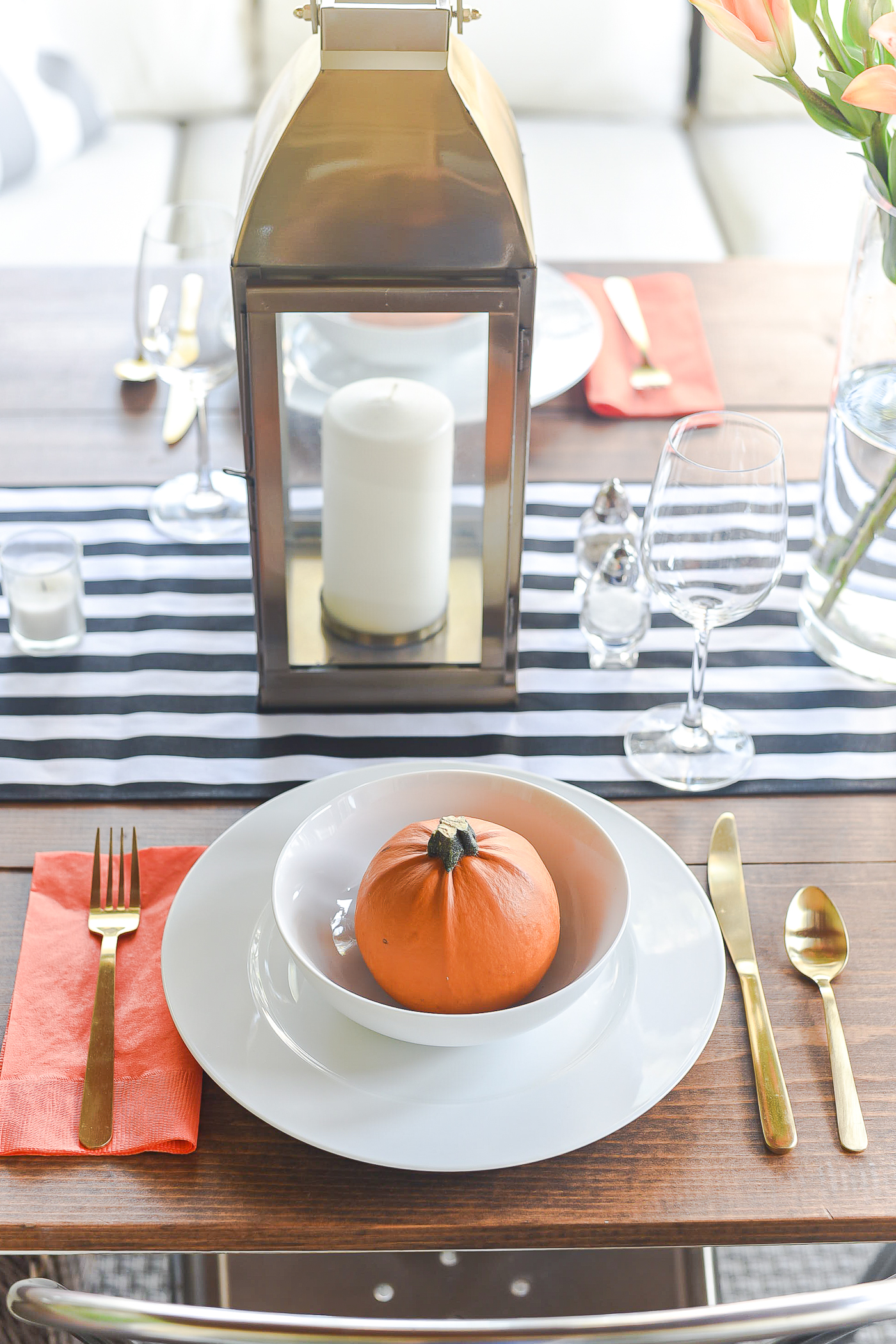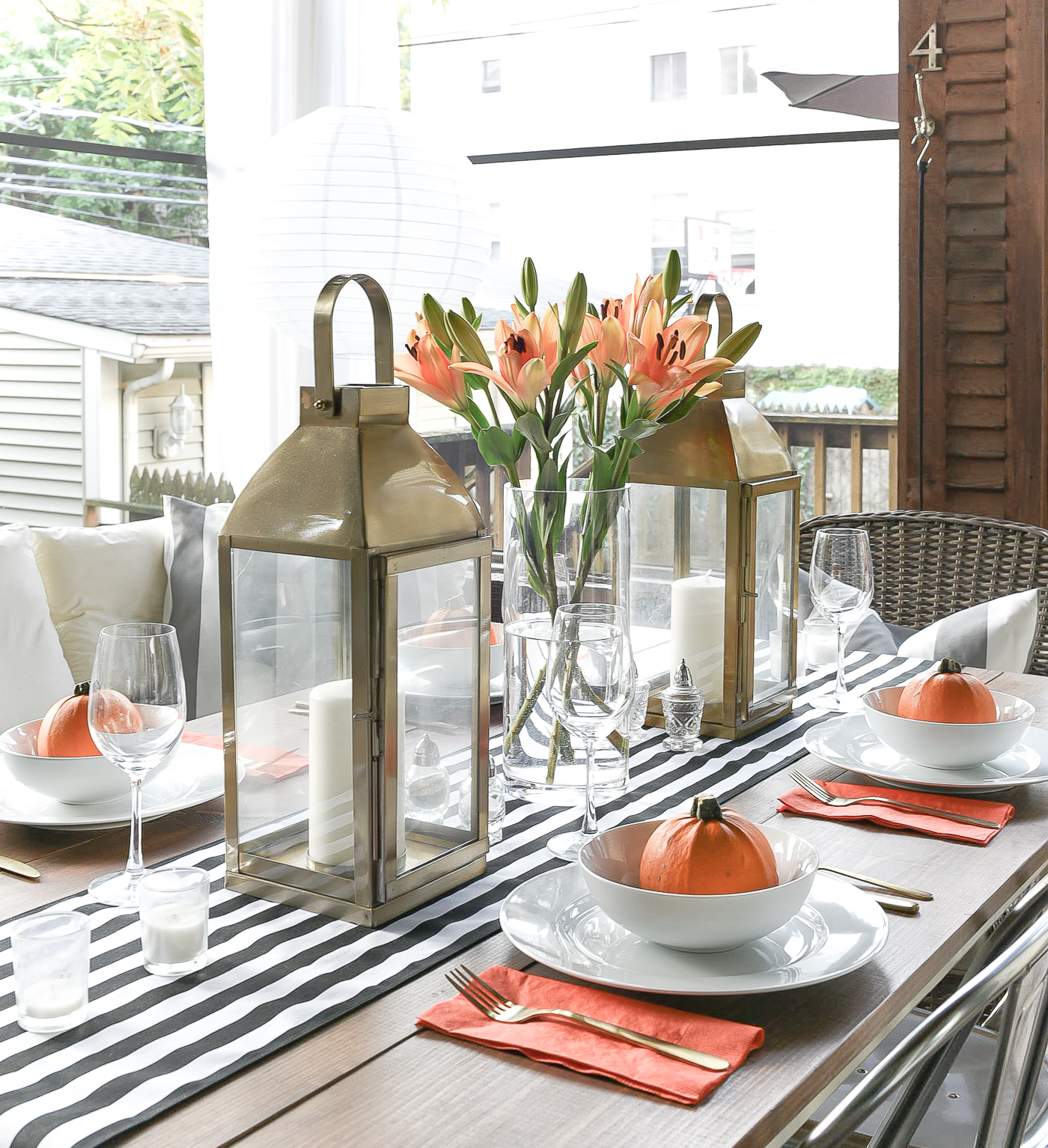 My apologies for the 10,000 photos in this post! I just kept re-shooting the table at different times of the day to capture the right colors.
And contrast! 🙂
P.S. I feel like I missed a funny punny opportunity to play off the whole orange is the new black thing in this post!
Pin It!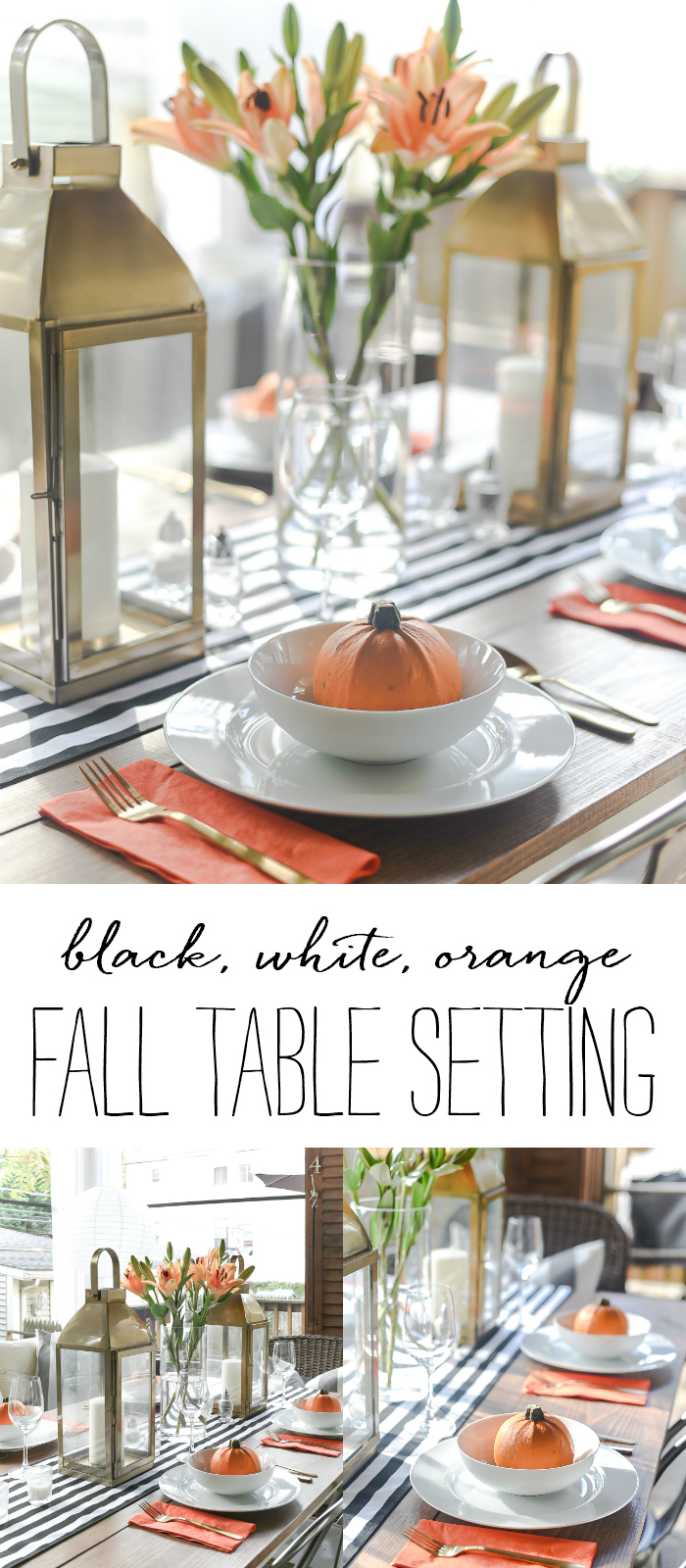 You Might Also Like: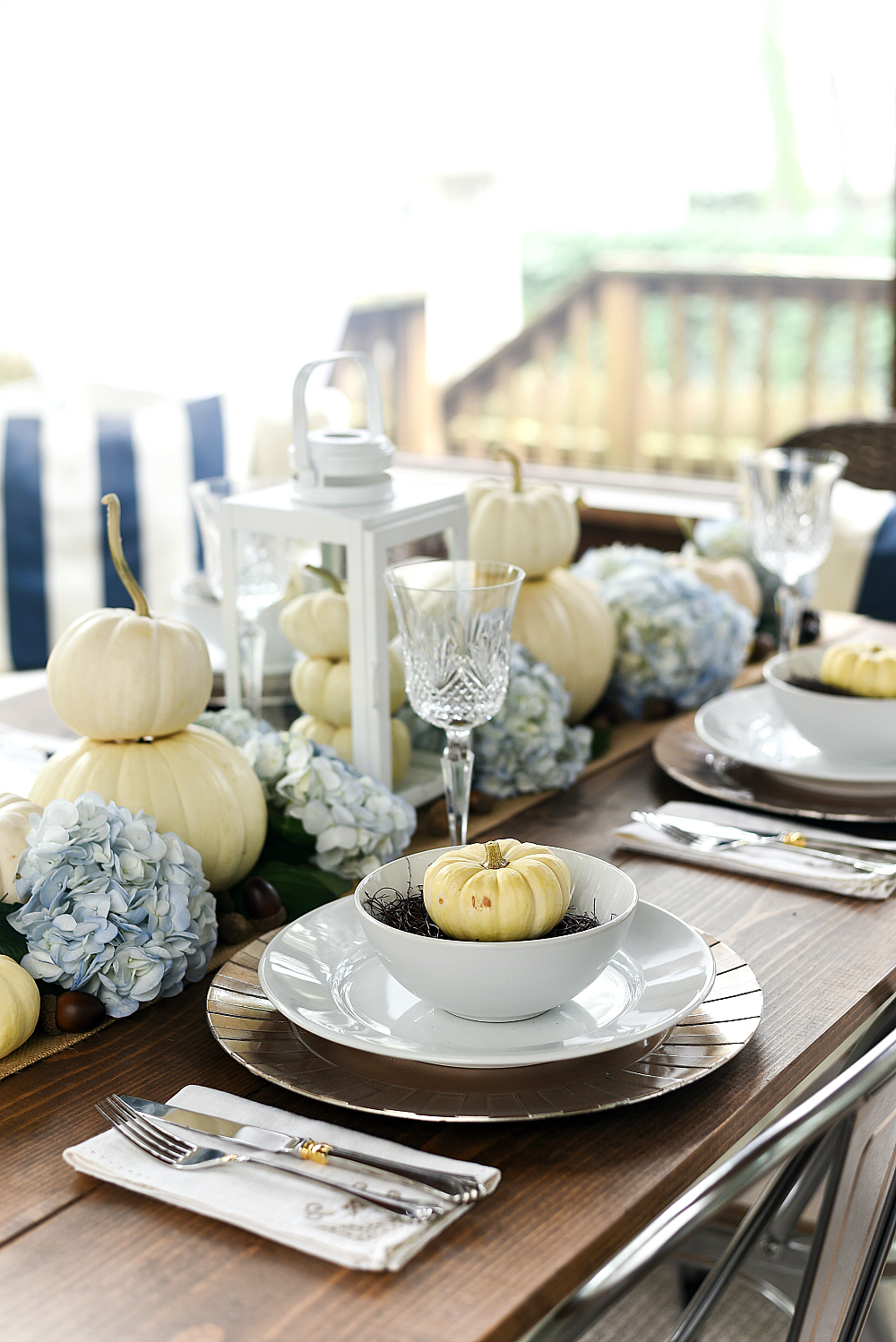 Blue & White Hydrangea Fall Table Setting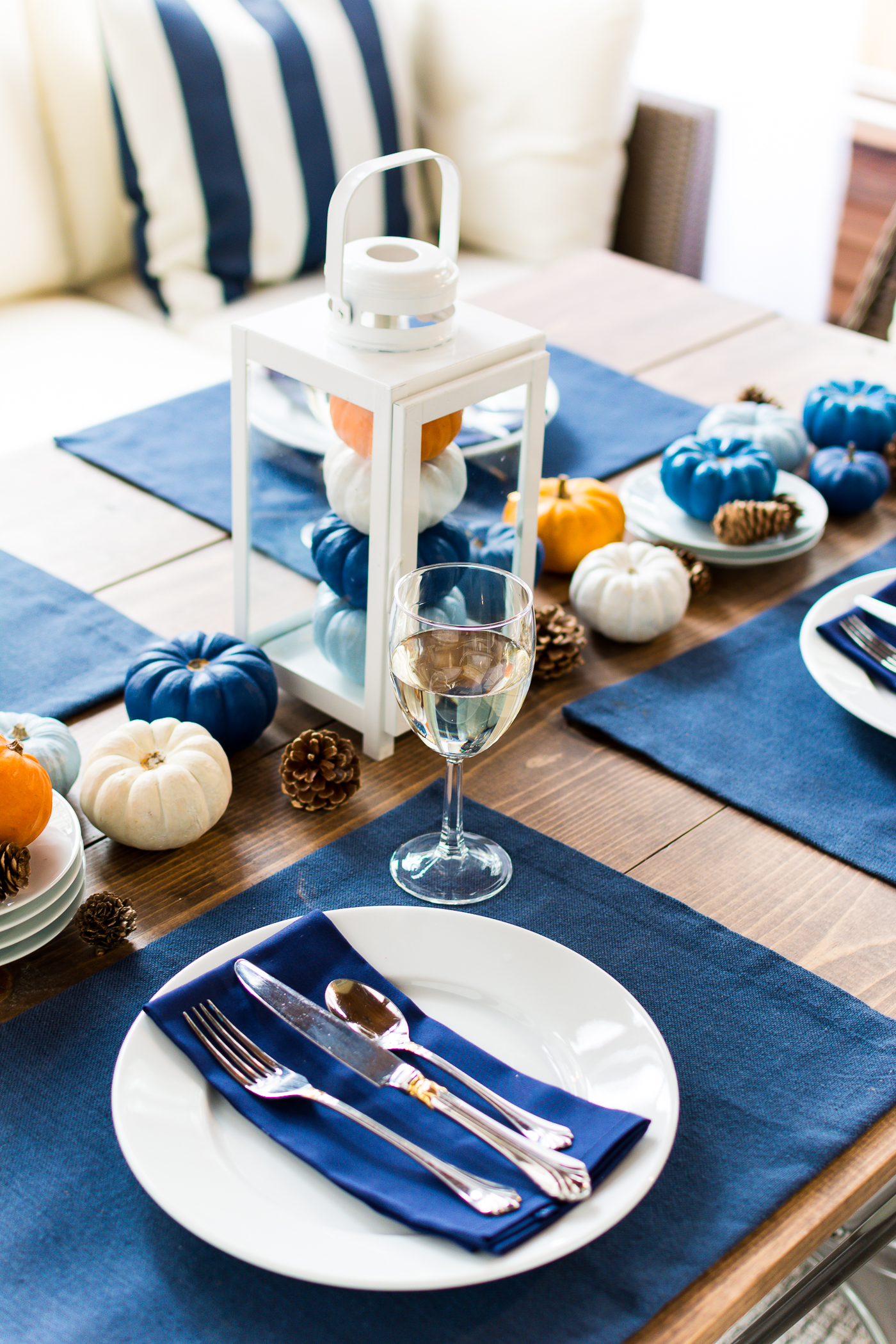 Painted Pumpkin Fall Table Setting