Summer Table Setting in Gray, White, Gold – Table Setting Ideas for Screen Porch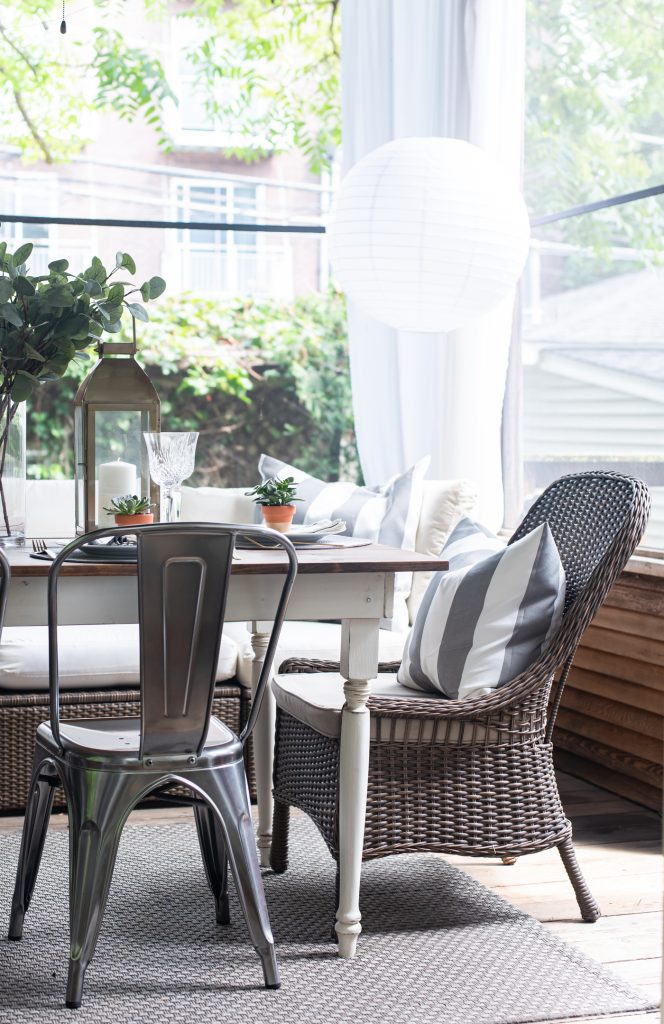 Sometimes I'm so behind the decorating trends, that I often find myself ahead of them.
Does that make sense?
A decorating/color/craft idea comes along and I miss it. Completely. Whoosh, over my head miss it.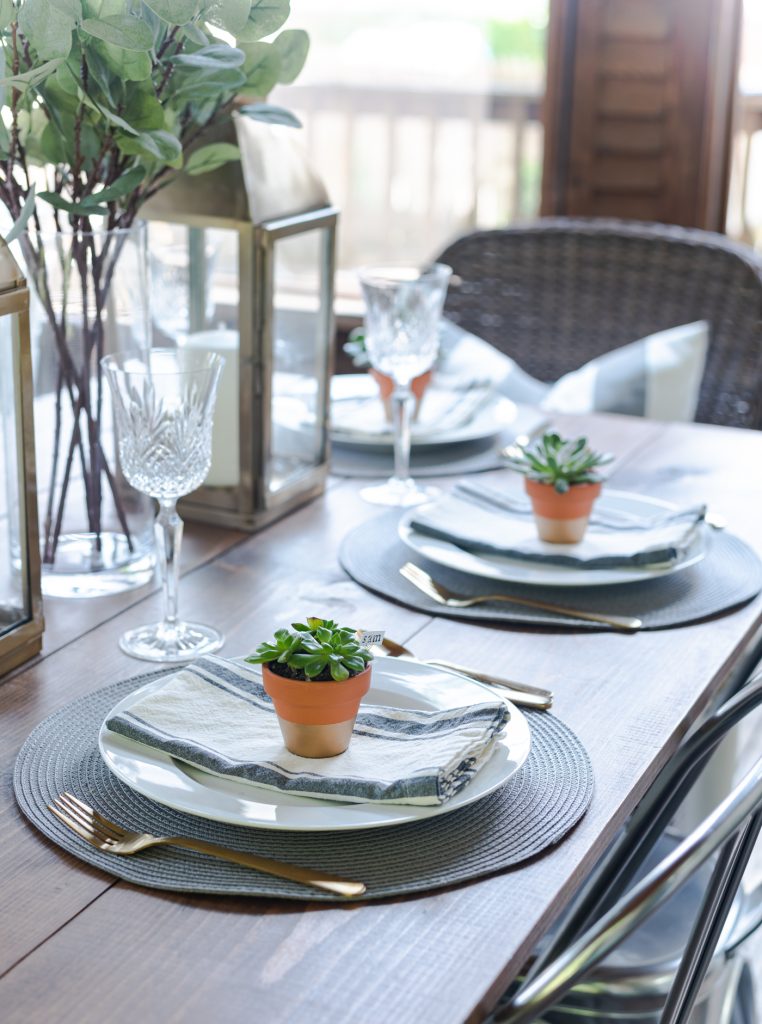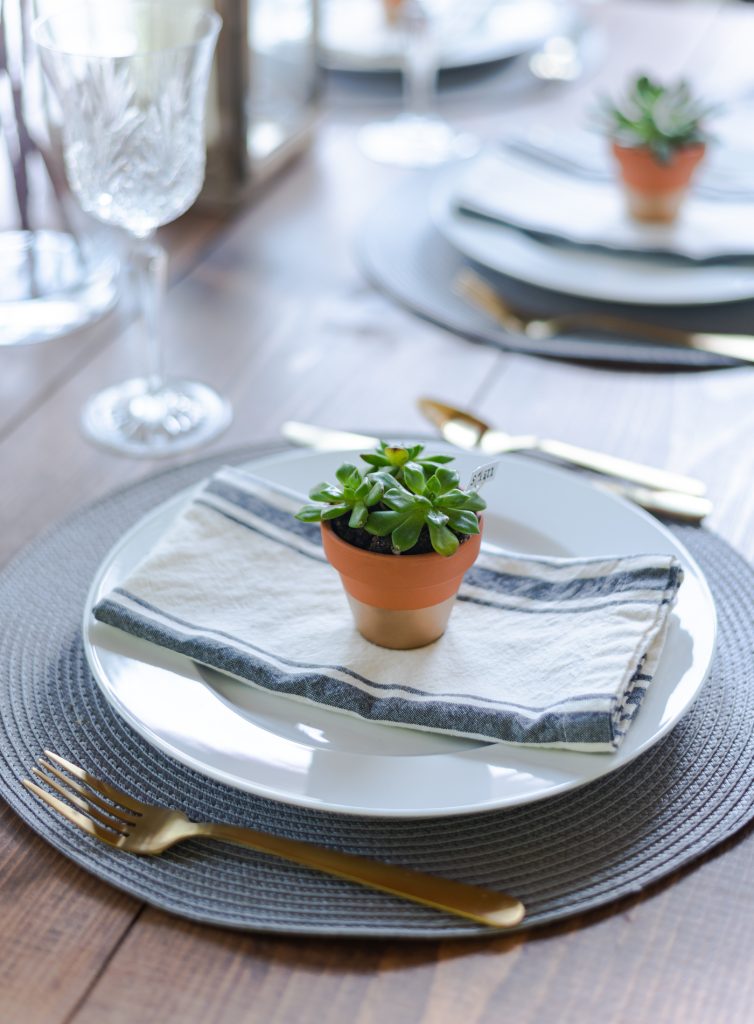 But then I get something in my head that I can't shake.
Perhaps I was influenced by that trend I missed after all?
Perhaps it just takes my mind a little extra time to compute, appreciate and embrace that decorating/color/craft idea?
And when I say a little extra time, I really mean years … and even decades! 😉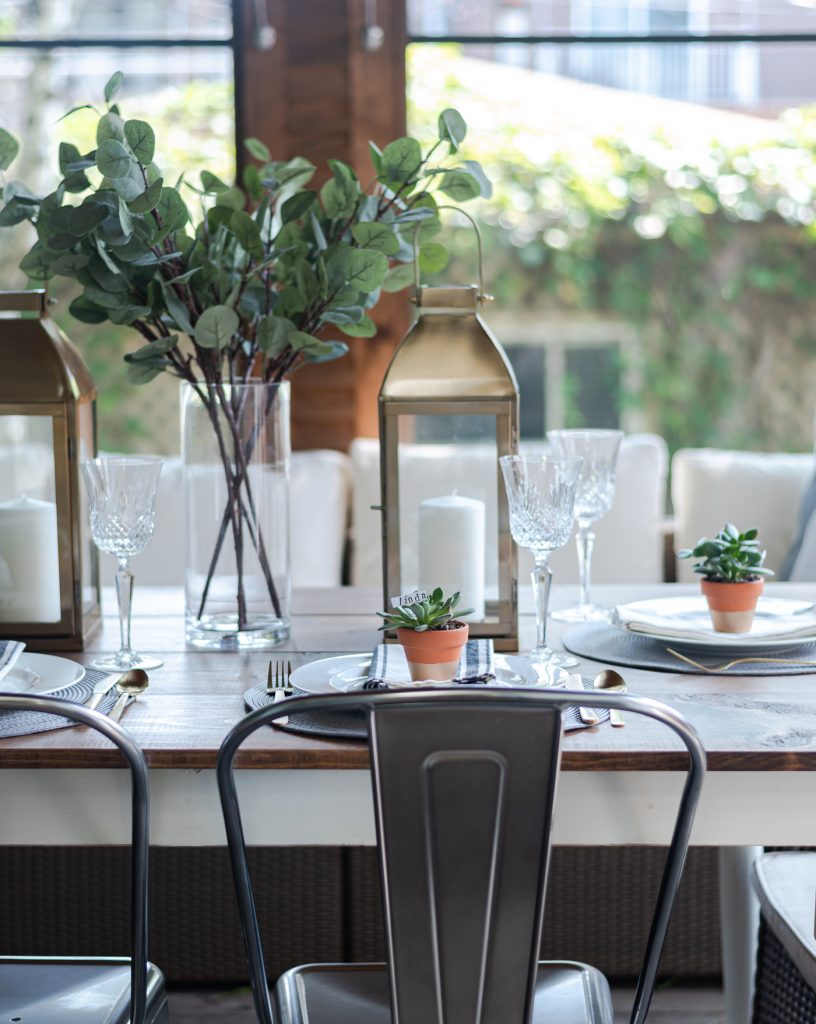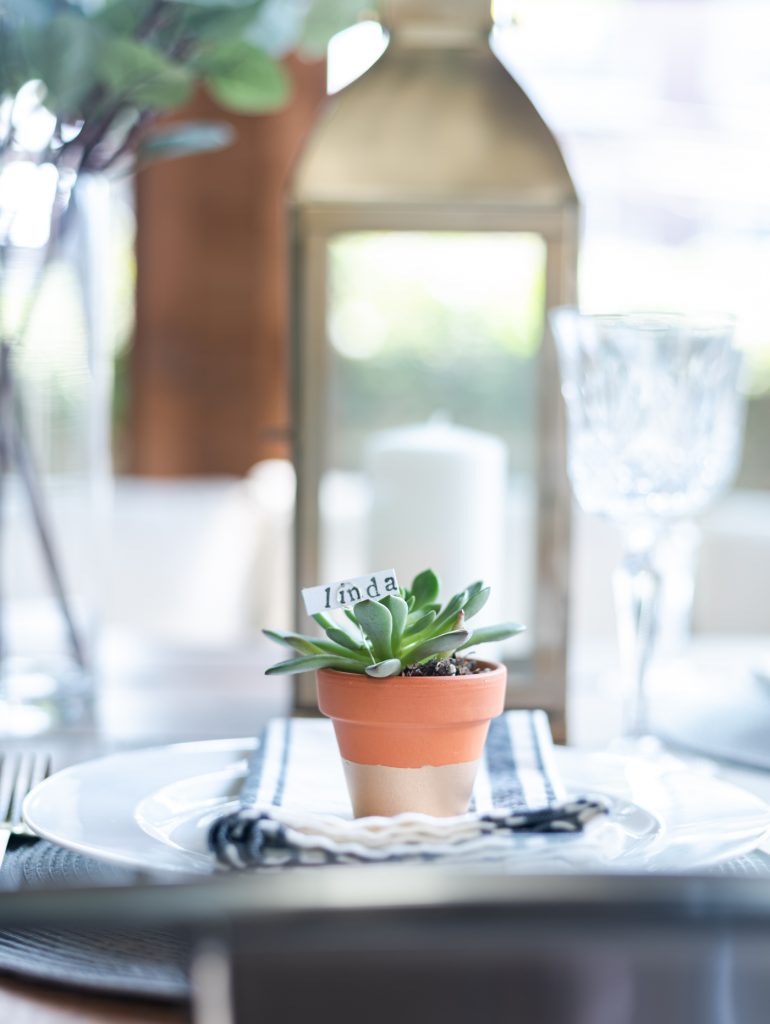 Take gray, for example.
Gray has been trending since the first day I started this blog eight years ago. And was probably trending before then (though I wasn't paying much attention). And while everyone was painting everything within reach warm gray and greige tones …
I was slathering the very cool-toned and very dark navy on my walls.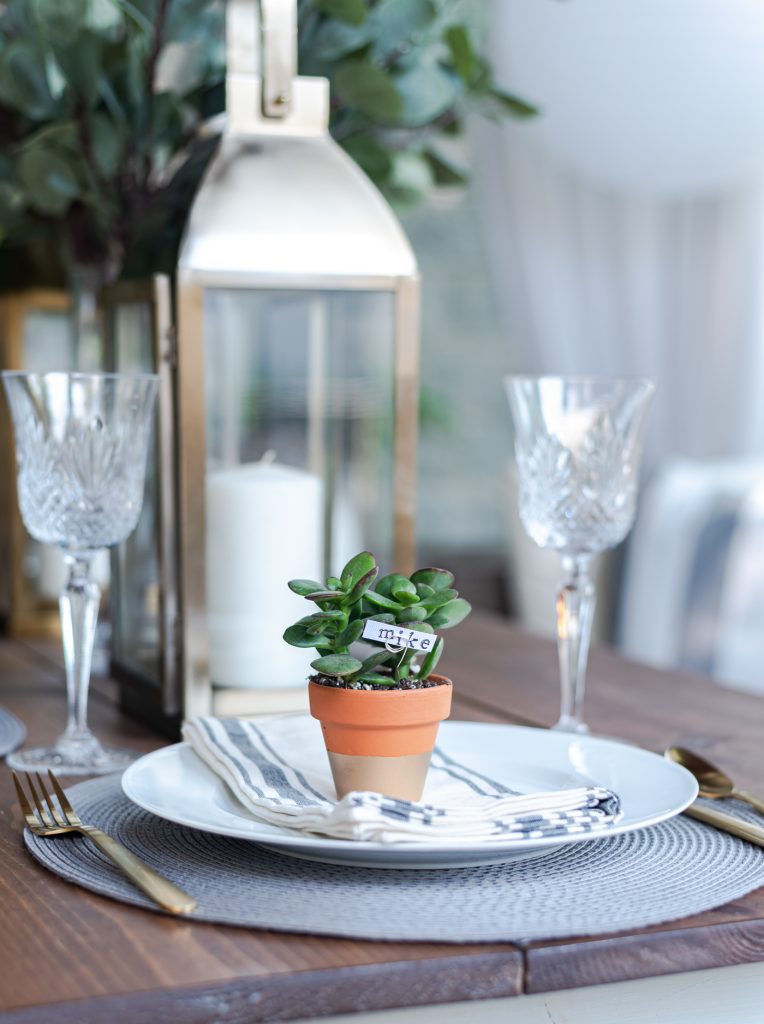 Now, I've finally turned the tables and am embracing gray just as …
wait for it …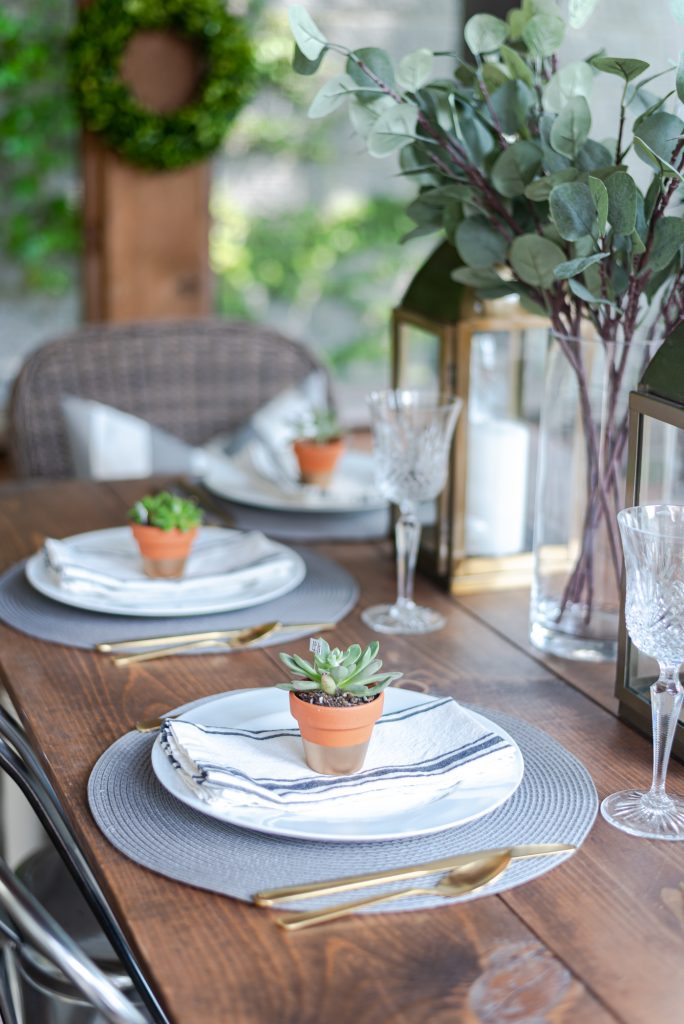 navy starts trending.
For real!
Sigh.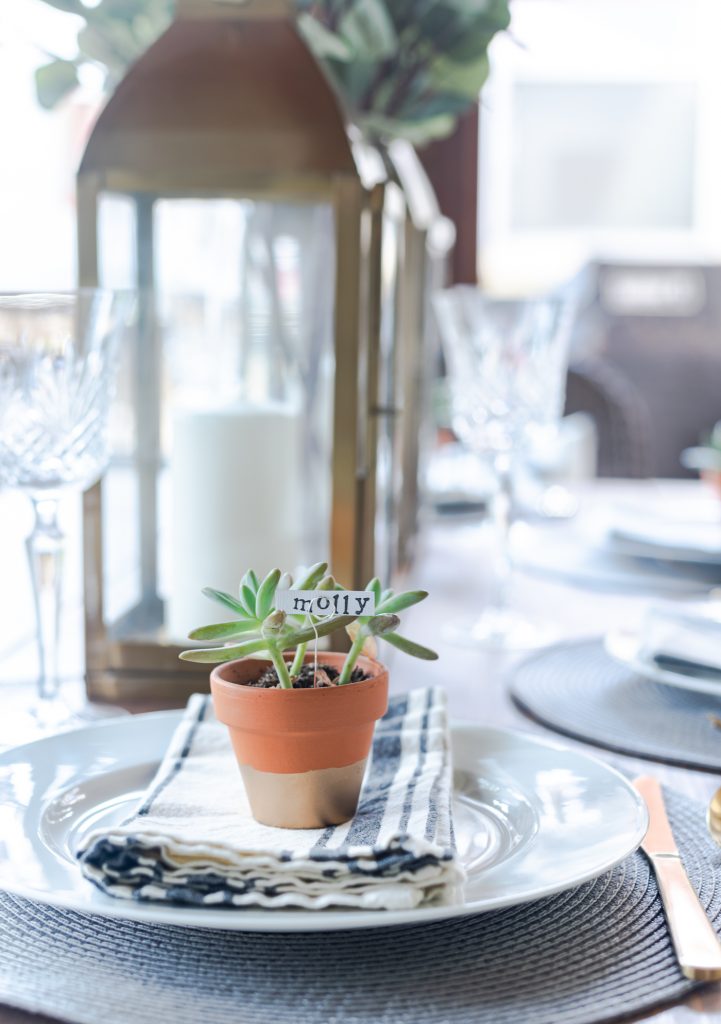 On the plus side, navy & gray/greige do place nice together!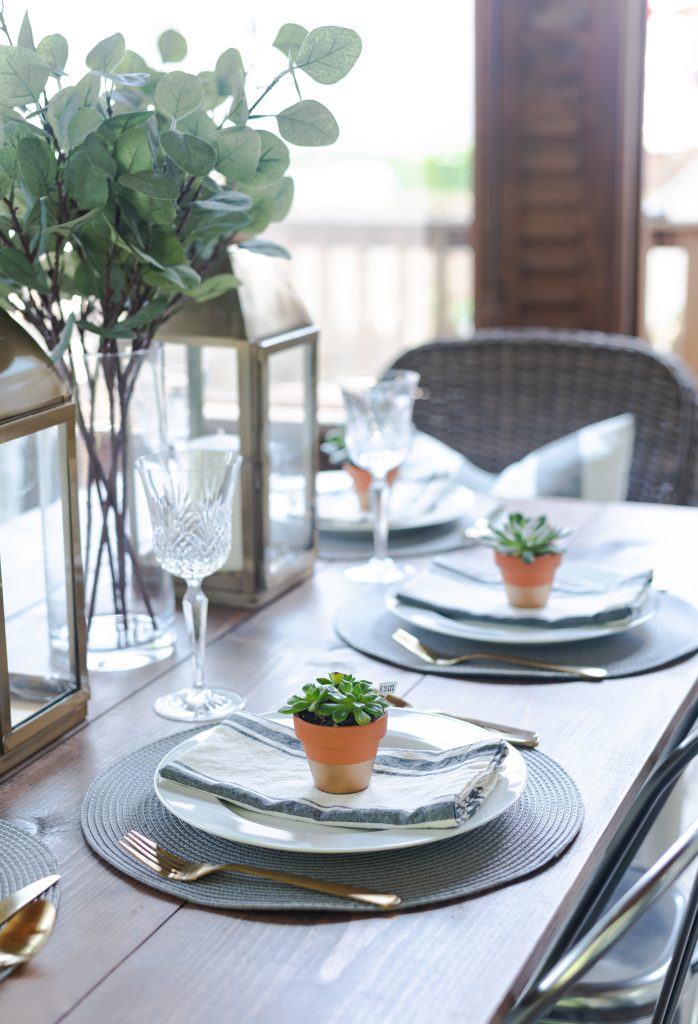 So am I very pathetically behind the decorating trend when I finally painted my walls gray almost a decade after everyone else?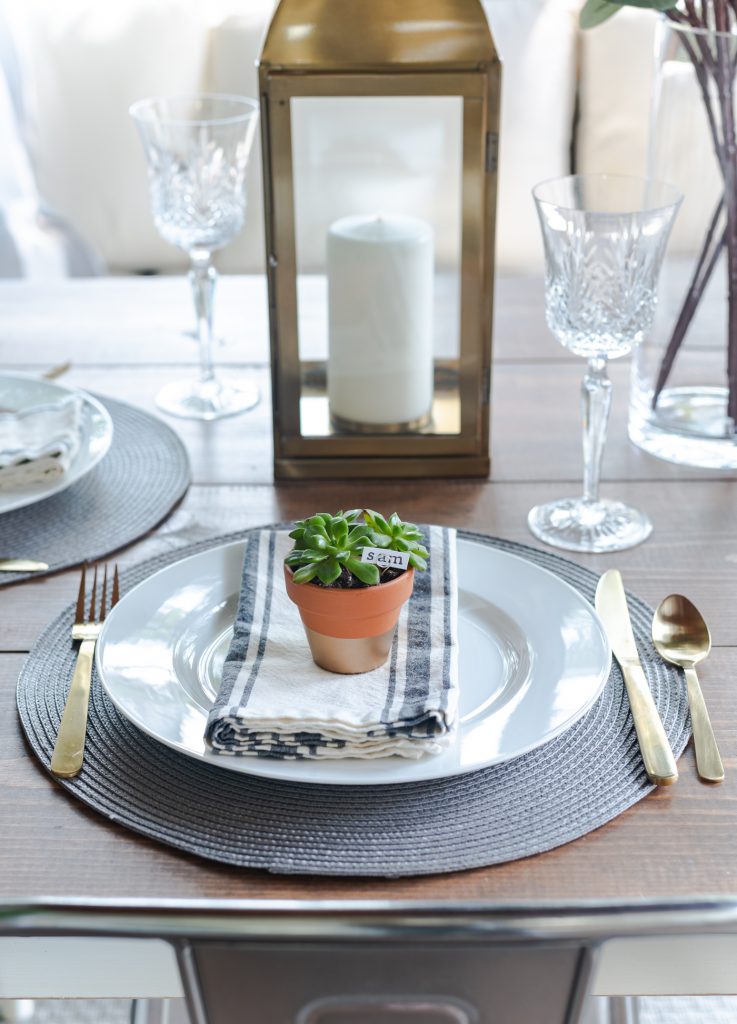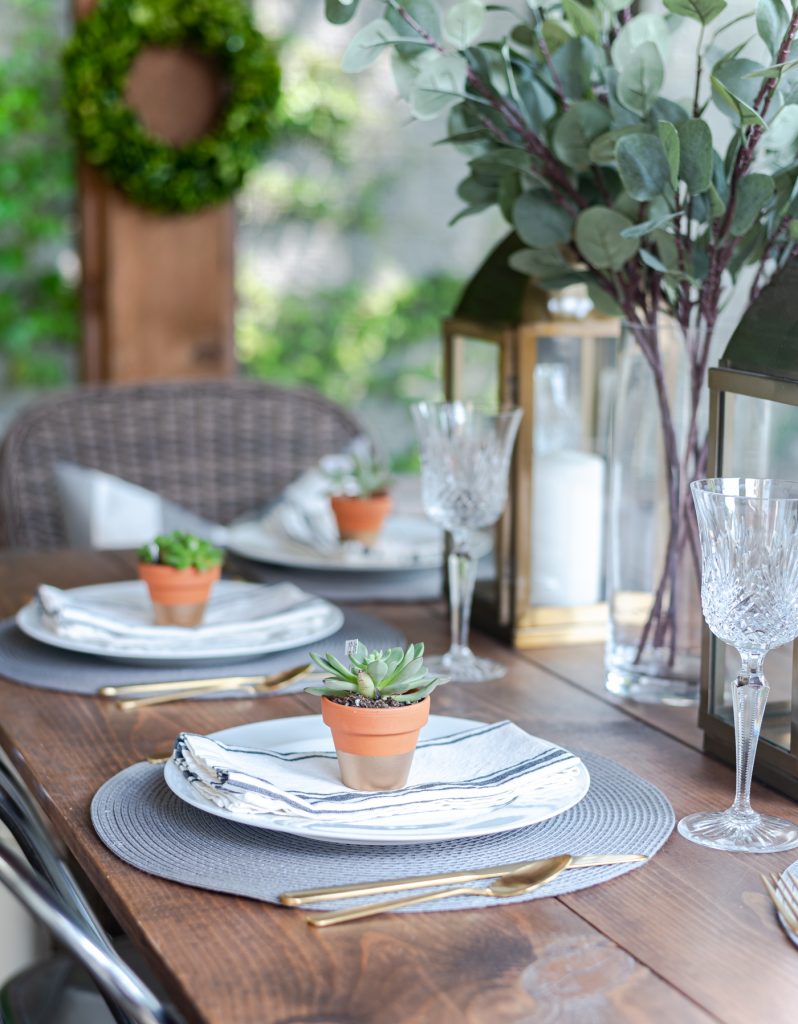 Or was I ahead on the navy trend?
Am I decorating savant? Or perhaps I just sing to a different decorating tune? Follow my own way …
And will I regret my gray wall decision in a year or two when beige and brown (god forbid) comes back?
Hmmmm…
But as I was creating these gold paint dipped terracotta place card holders that I used in this summer table setting in gray, white, gold, I got to thinking …
is the paint dip trend still a trend?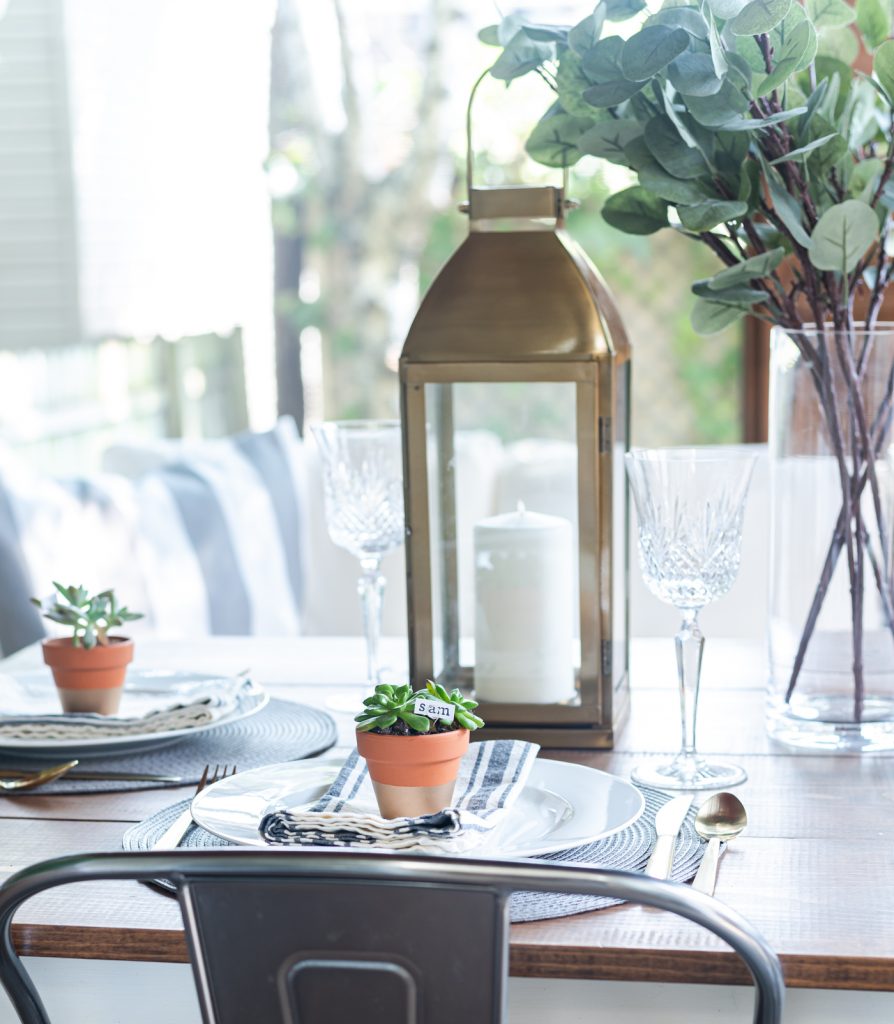 Or has it landed on one of those evil lists that keep telling me mason jars are so not hot anymore?
And yet, here I am finally … finally … paint dipping something, just as paint dipping something is sooooooo 2015.
Maybe I can bring it back again?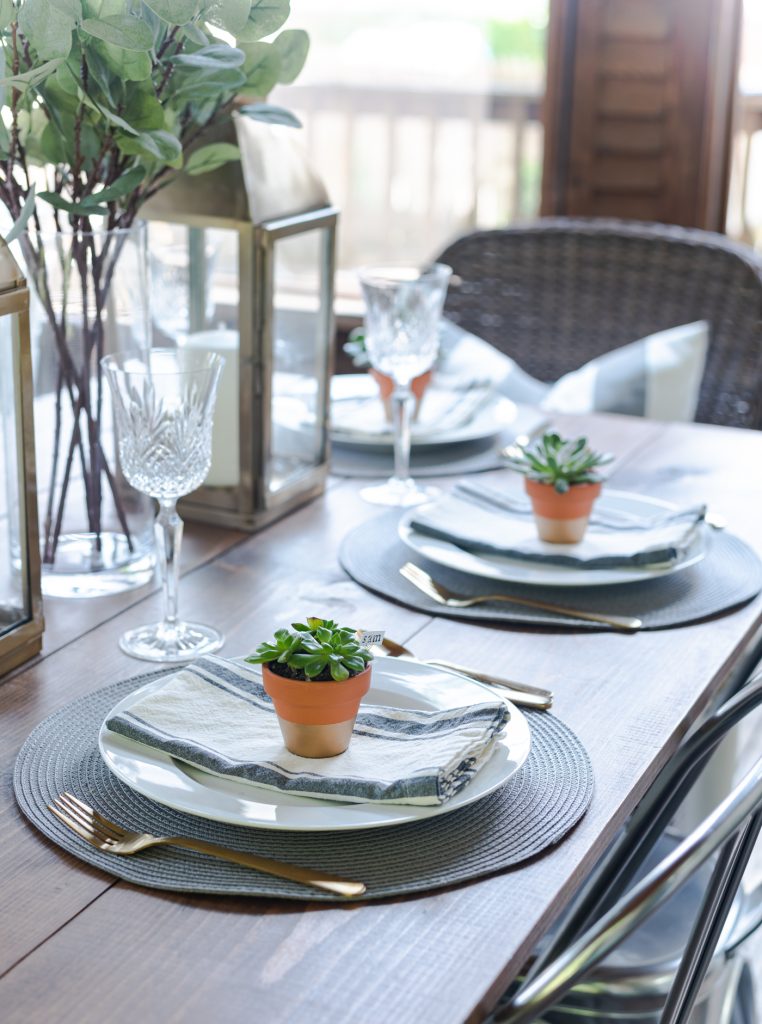 And who knows? Next week this not-so-trend-setting-trend-setter might just be back here with a coffee filter wreath tutorial. 😉
I never made one of those, so I'm only about 10 years behind on that decorating trend! 🙂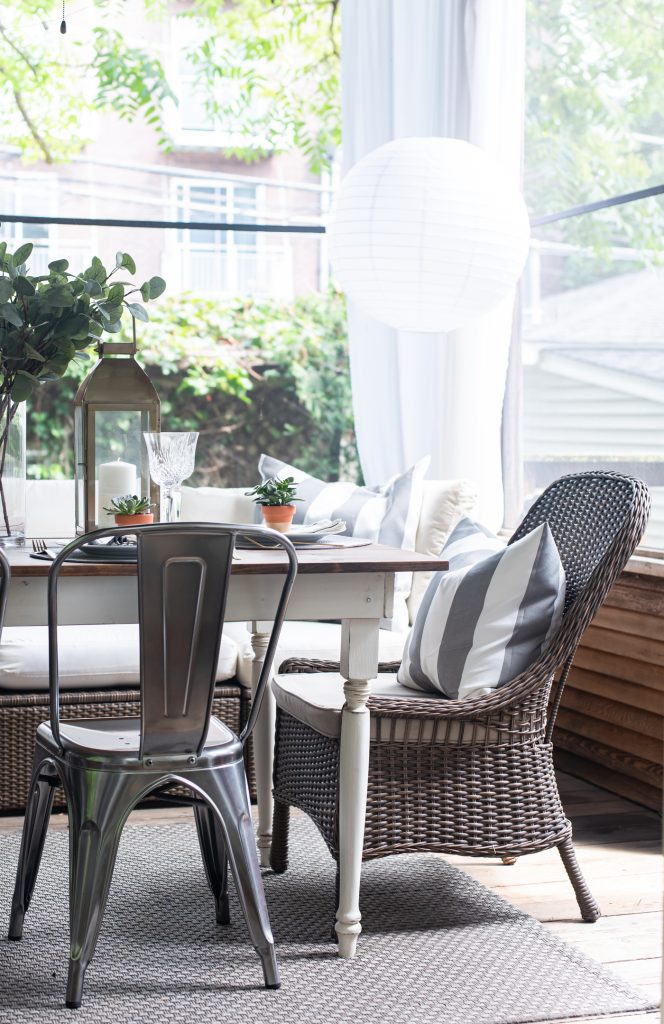 Pin It!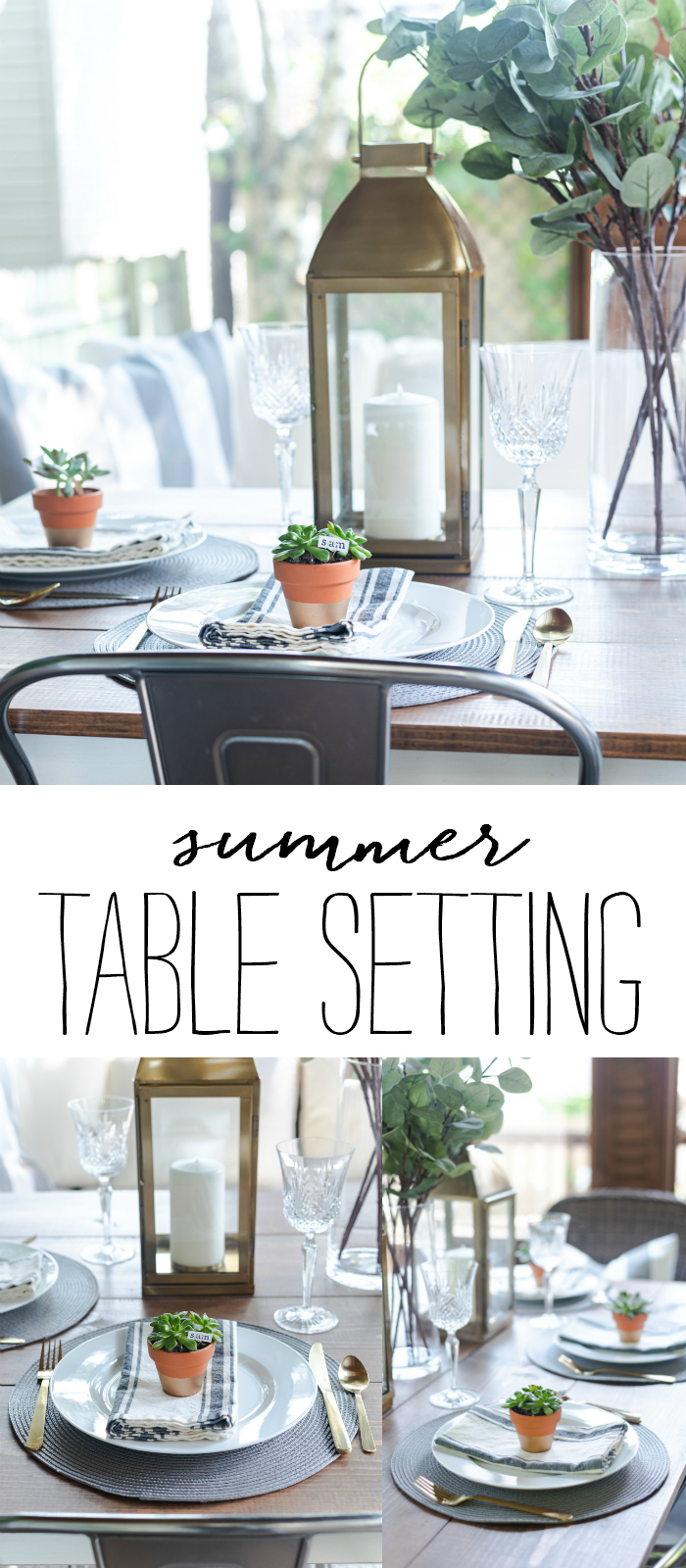 You Might Also Like: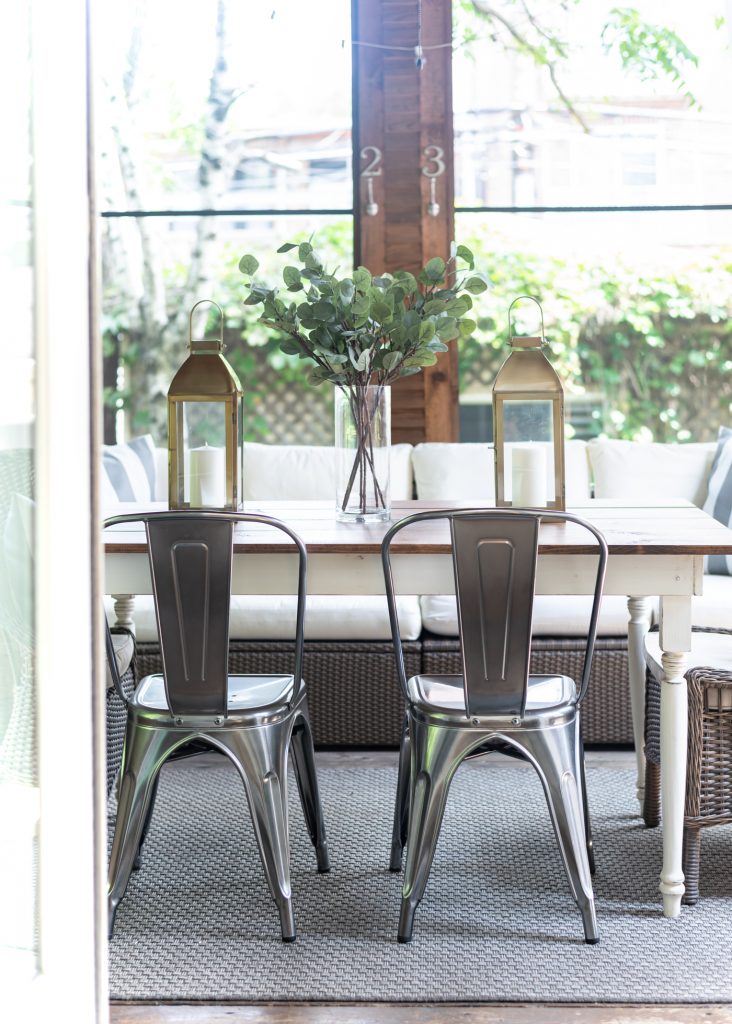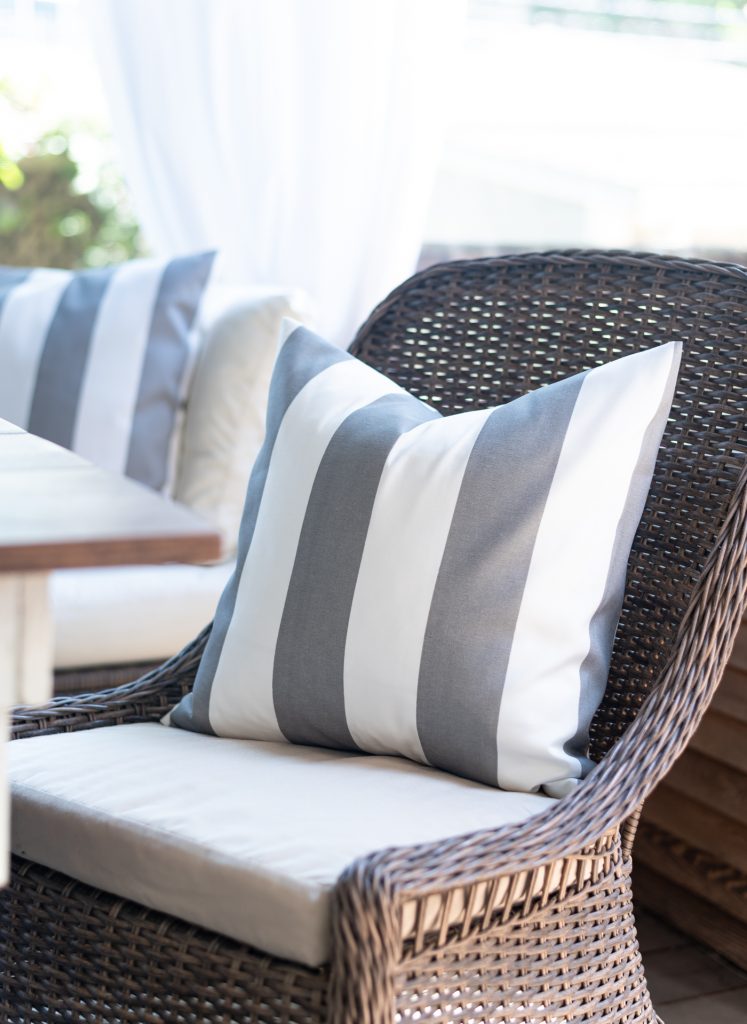 How to Make Cabana Stripe Envelope Pillow Cover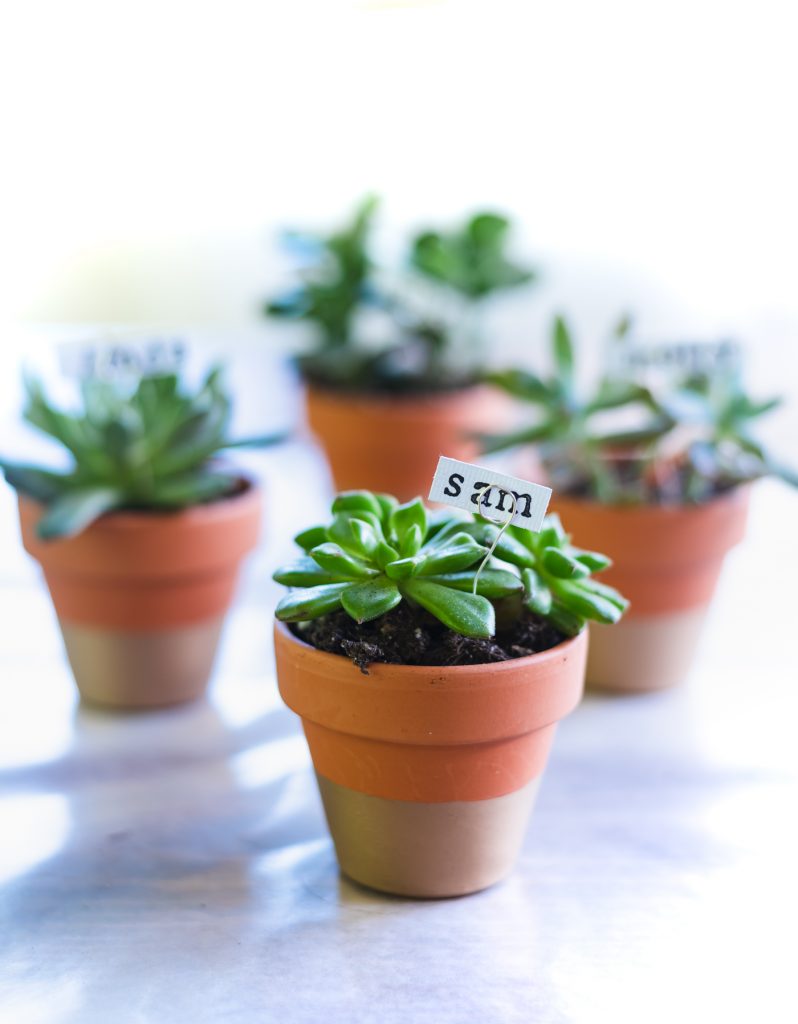 How to Make Gold Dipped Terracotta Pot Succulent Place Card Holders