Cabana Stripe Gray & White Envelope Pillow Tutorial – How To Sew A Pillow Cover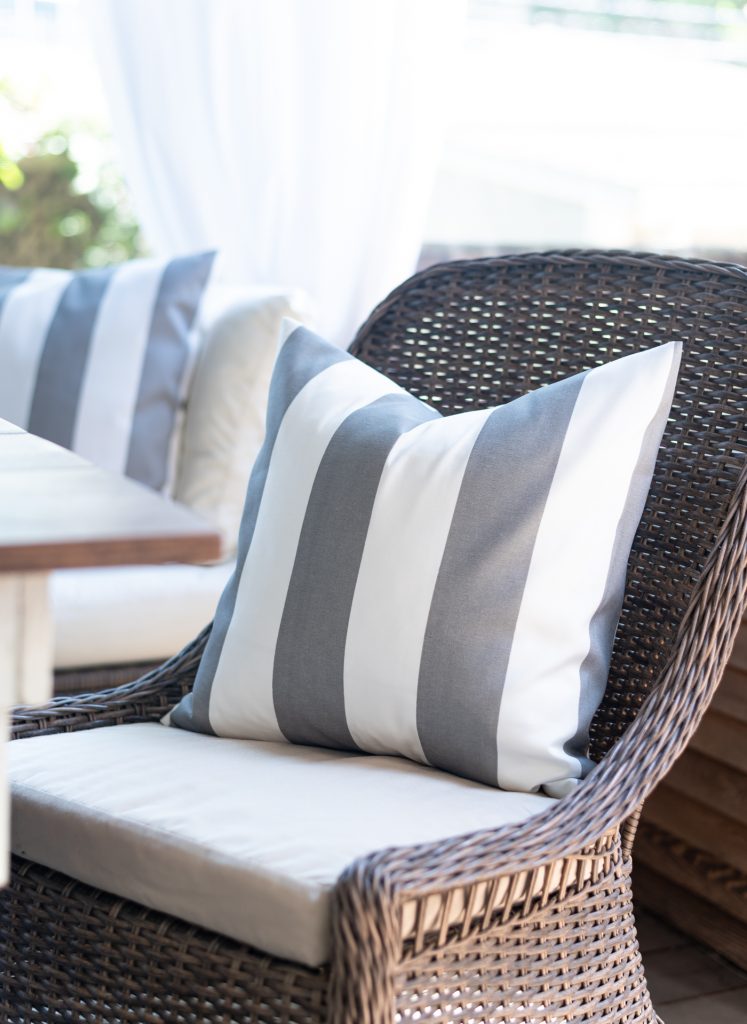 I love me a Cabana Stripe.
Doesn't it just scream summer?
And not just any old summer. The cabana stripe is so not the Seaside-Heights-Atlantic-City-of-Jersey-Shore-fame summer. It's more like a Saint-Tropez summer. Or a Cannes summer. Or a Martha's Vineyard summer …
in my mind's eye, I envision lots of cabana stripes on the Kennedy compound, back in the day.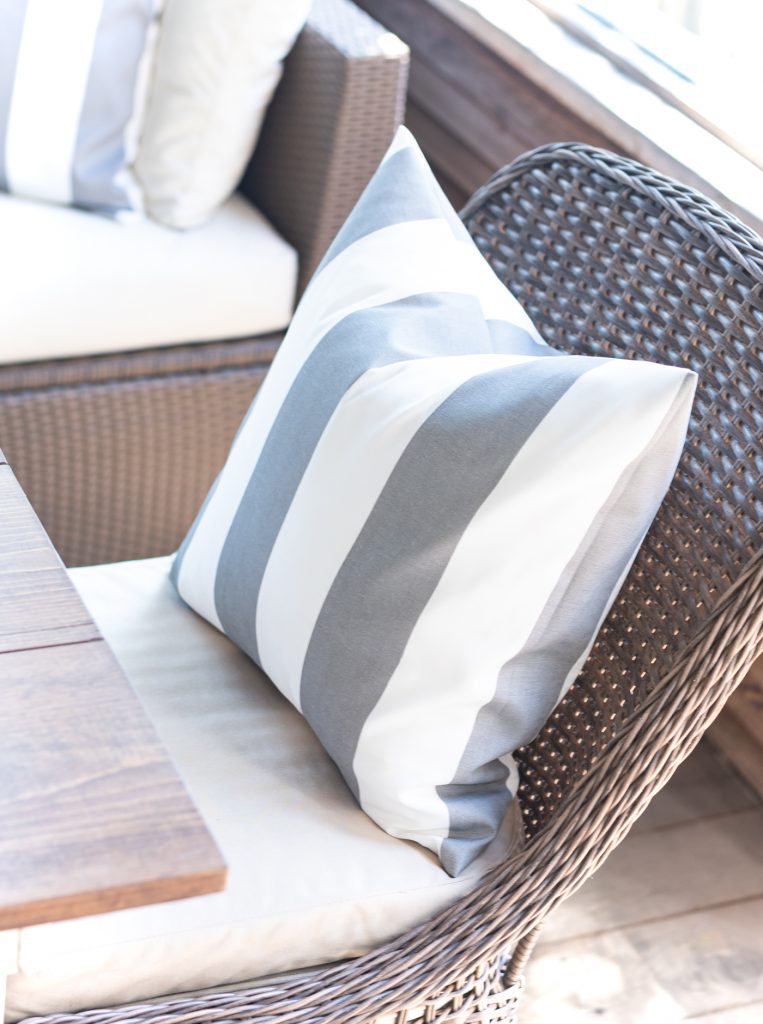 Cabana stripes can even be a Spring Lake, NJ summer.
In fact, I'm pretty sure I spotted a few of those distinctive wide stripes on an awning or two back when I was a Jersey shore beach bum.
I haven't yet found the Midwest equivalent of the cabana stripe summer. But I'm pretty sure I could find some cabana stripes along the North Shore (just north of Chicago where our many of our local high society folks call home). I can't confirm since I'm still awaiting my invite to a summer soiree at one of the many mansions dotting the lakefront. 😉
And Lake Geneva in Wisconsin seems ripe for a wide cabana stripe or ten.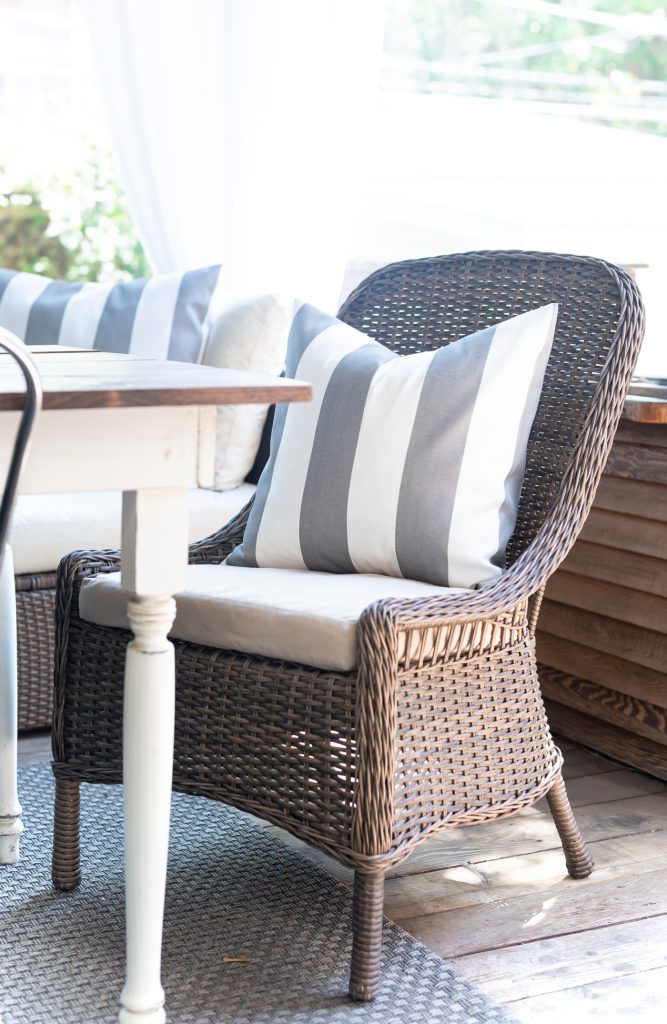 All this talk of cabana stripes has me thinking about how different stripes can conjure different emotions.
Take pin stripes. They can either go buttoned-up corporate business suit …
or a carefree day at the ballpark cheering on your favorite team with a hot dog in one hand and a beer in the other.
Candy stripes remind me of my sister's Candy Striping days.
And zebra stripes are … well … a whole different kind of New Jersey summer. One you would definitely experience in Seaside Heights and Atlantic City! 😉
But back to cabana stripes. I typically think of them in nautical colors (like the navy and white my screen porch sported last year) or summer yellow and white. But I think my new gray and white cabana striped pillows offer a similar summery vibe …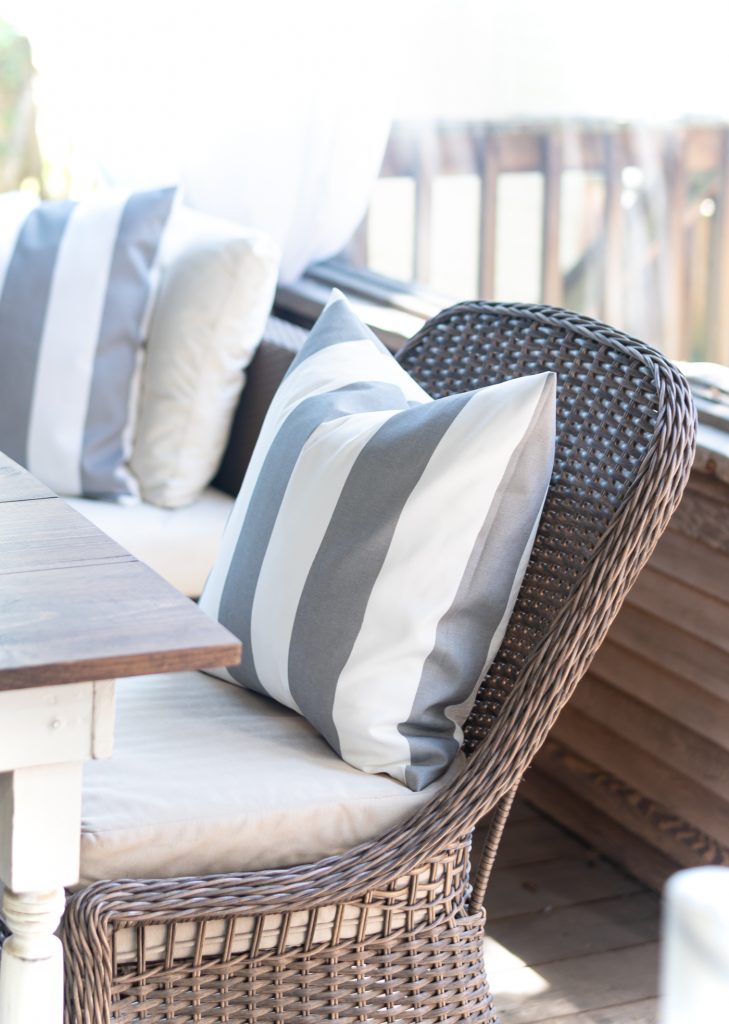 Cabana Stripe Gray & White Envelope Pillow Tutorial
The fabric used in this tutorial is Premier Prints Indoor/Outdoor vertical stripe in gray and white, with 3″ wide stripes for a 6″ repeat. You can find the fabric at this affiliate link ….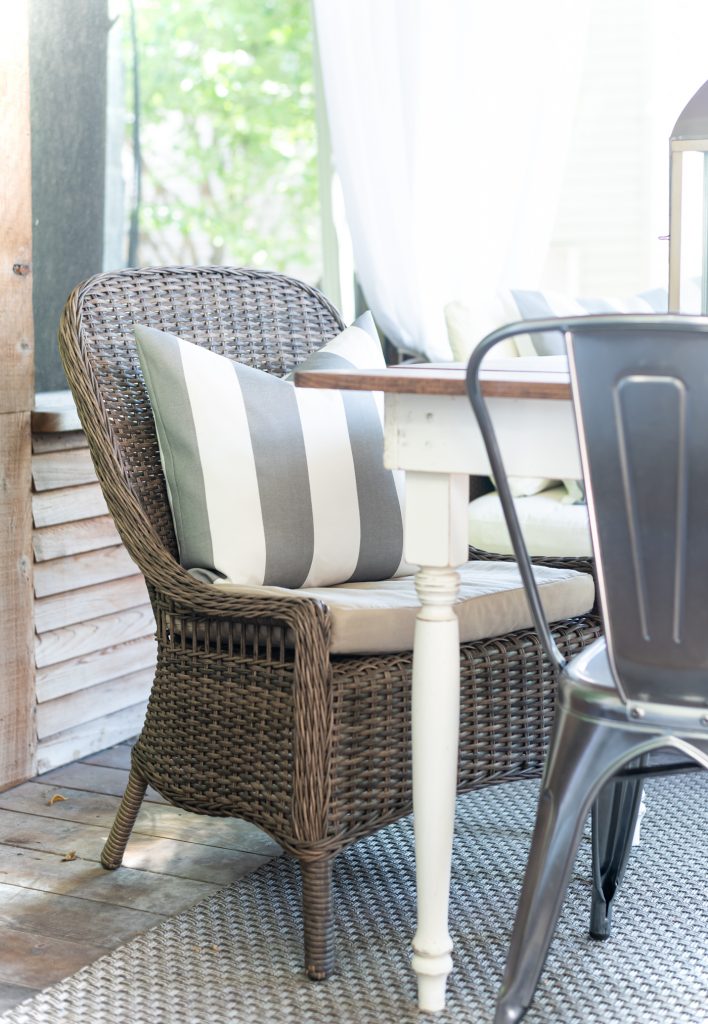 Let's just start this envelope pillow tutorial with a disclaimer: When it comes to making pillow covers, I just wing it. No patterns used. Just me, my tape measure, my scissors, my pins, and my sewing machine. Oh, and thread too!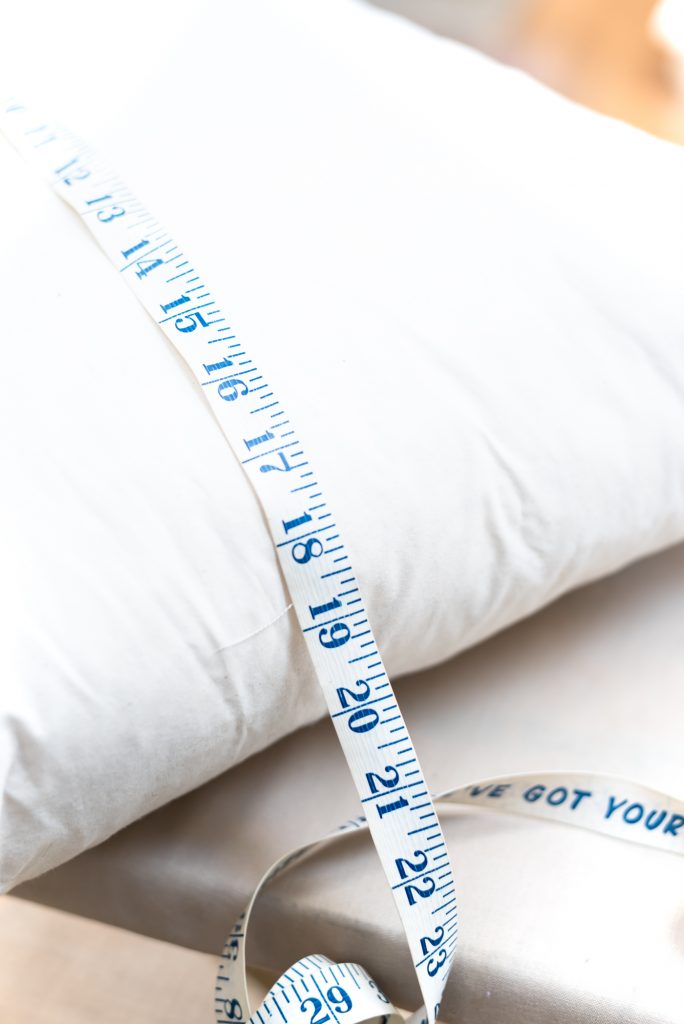 I start by measuring the length and width of my pillow form. I'm using a 20 x 20 Ikea down pillow inseert (click here for Ikea pillow insert found on Amazon).
So I cut a piece of fabric 21″ wide x at least 50″ long.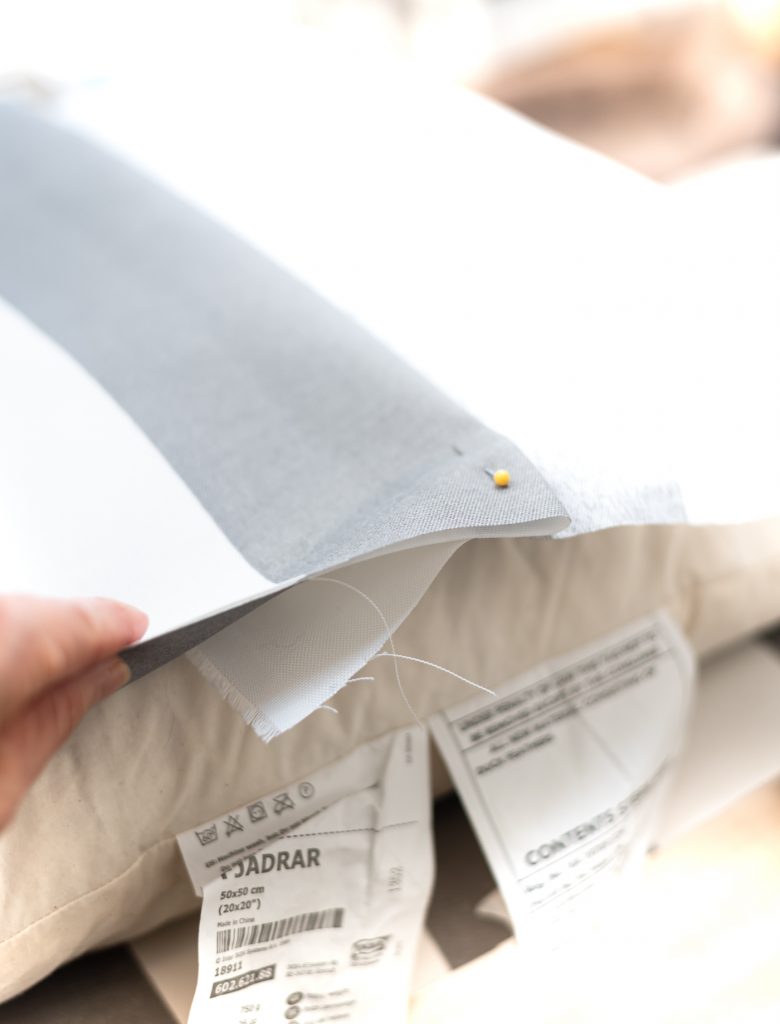 Now fold the fabric around the pillow insert (with right sides of fabric touching the pillow) and pull tight(ish) for a snug fit. On the back side of the insert, overlap the fabric at least 5″ and then fold back a layer to create a clean seam. Pin in place.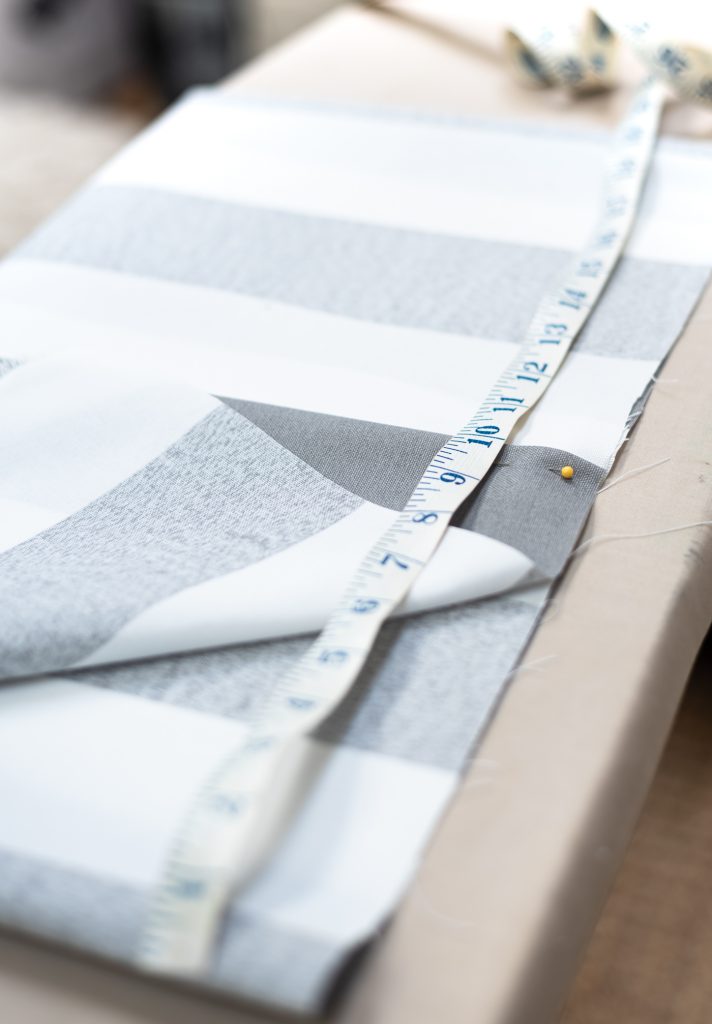 Carefully remove fabric from pillow form, keeping it folded in thirds. Lie flat, right sides together.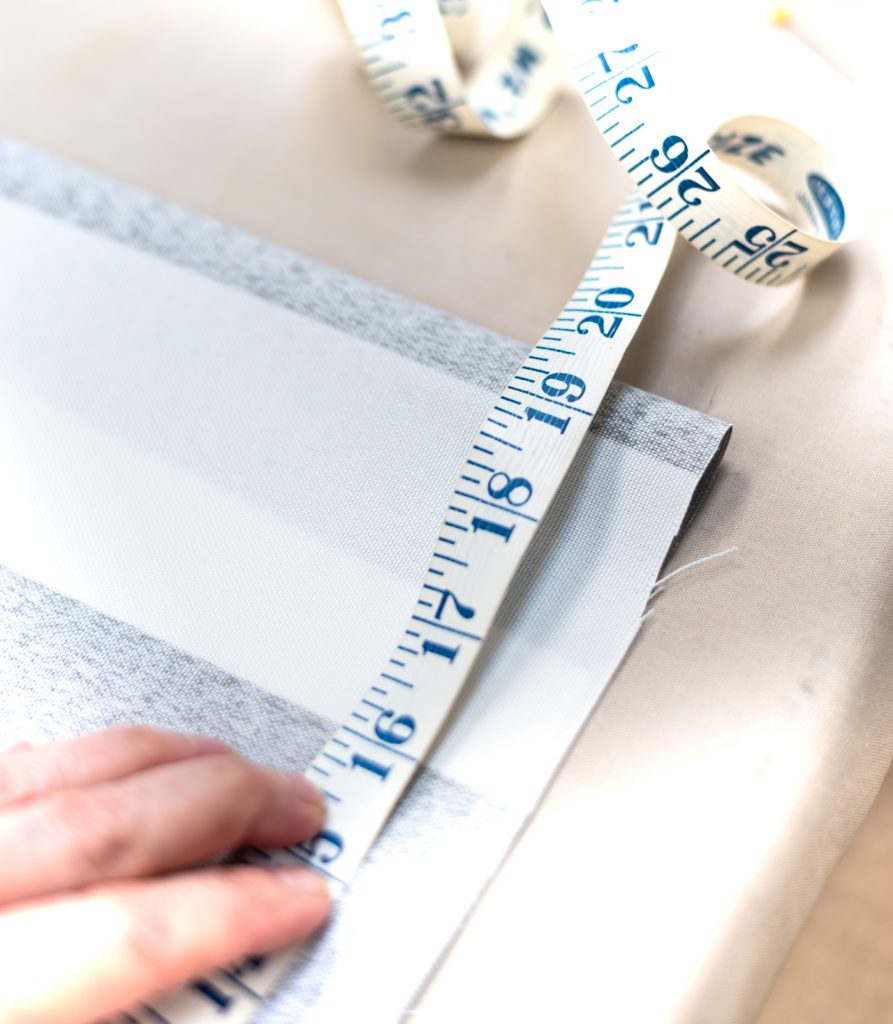 With right sides of fabric together, adjust your folds until the center piece of the fabric measures 19 1/2″ in total length. (I like a tight fit slip cover when using a down pillow insert, so I sew the seams a 1/2″ smaller than the pillow insert dimensions).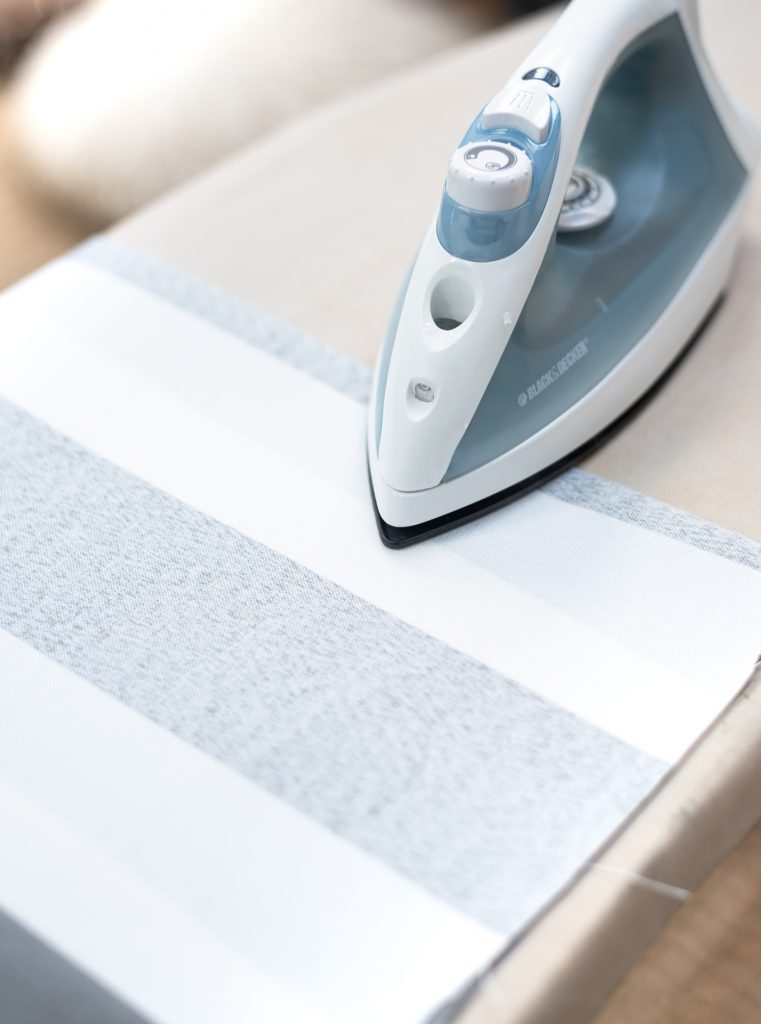 With right sides together, iron flat.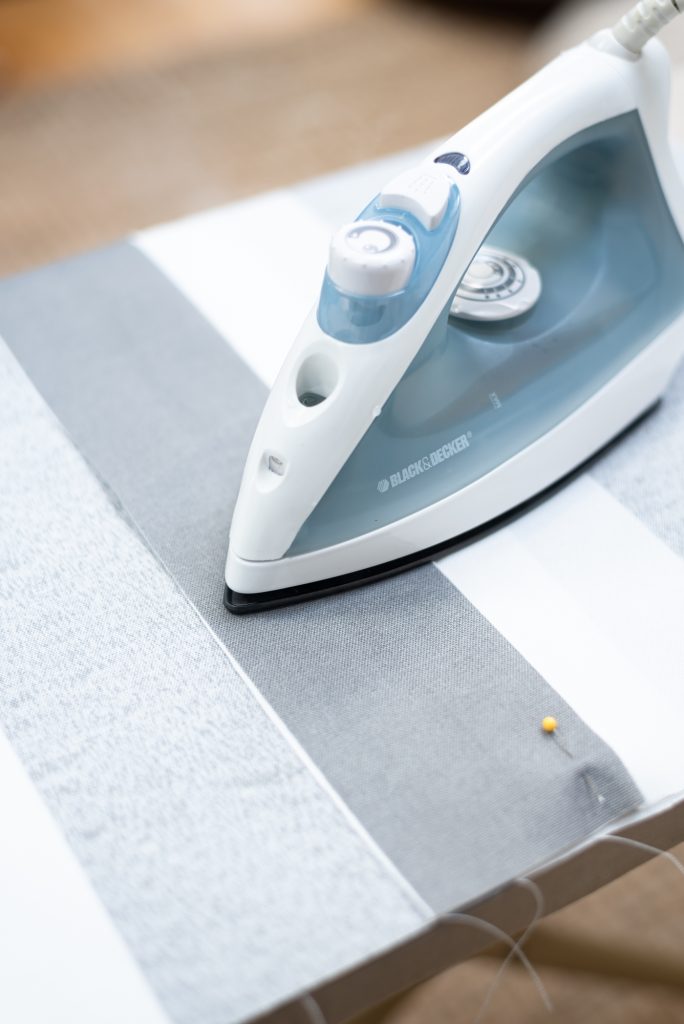 Iron center overlap seam (where the pocket insert for the pillow form will be) flat too.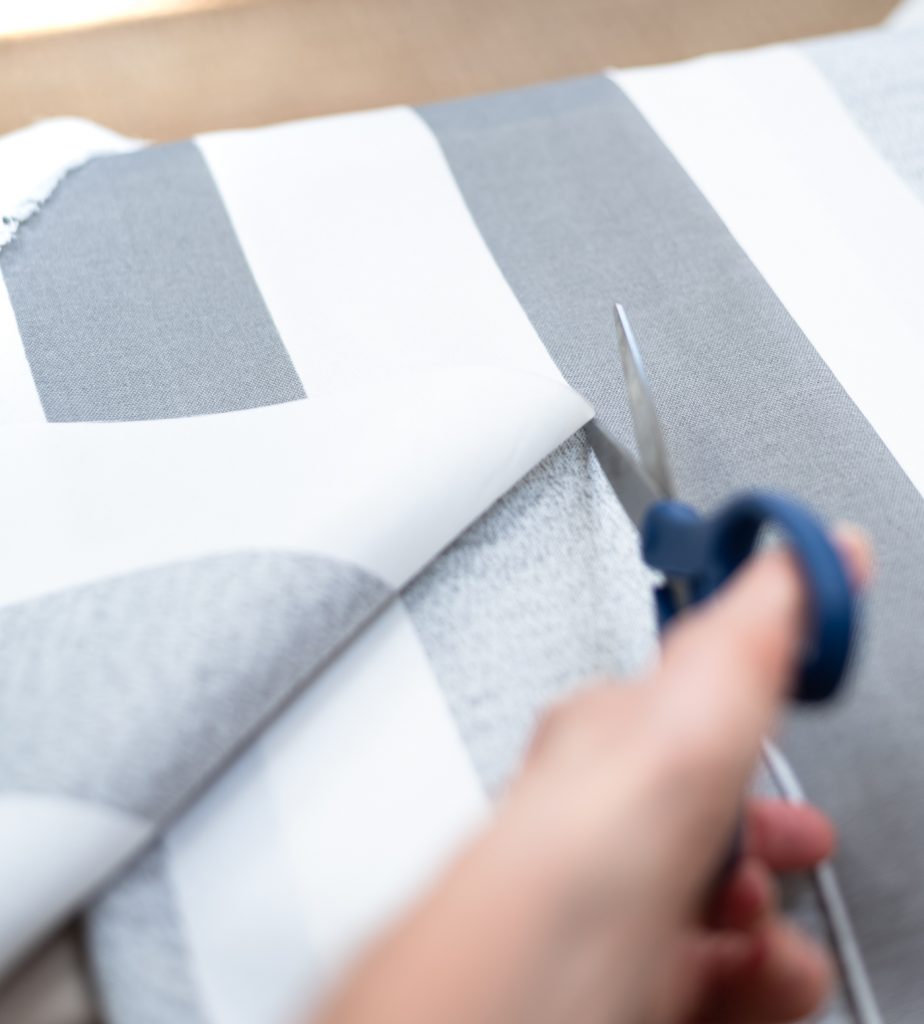 Trim off excess fabric from center seam pocket.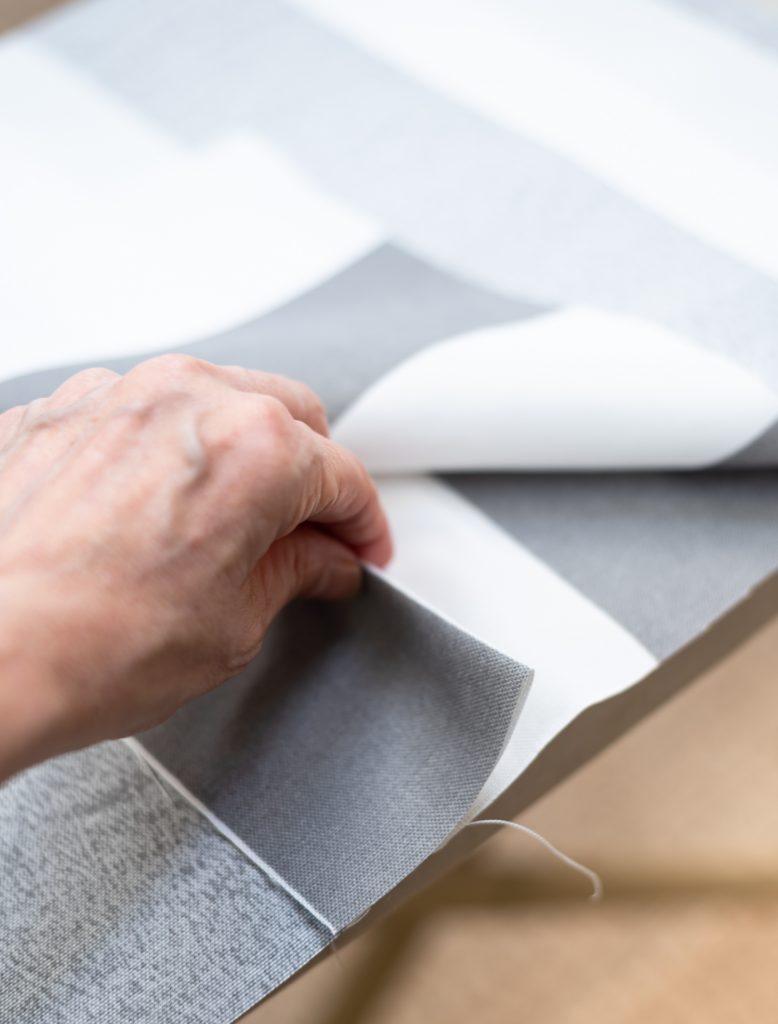 Now refold fabric along the center seam, so the finished ironed edge is on the inside.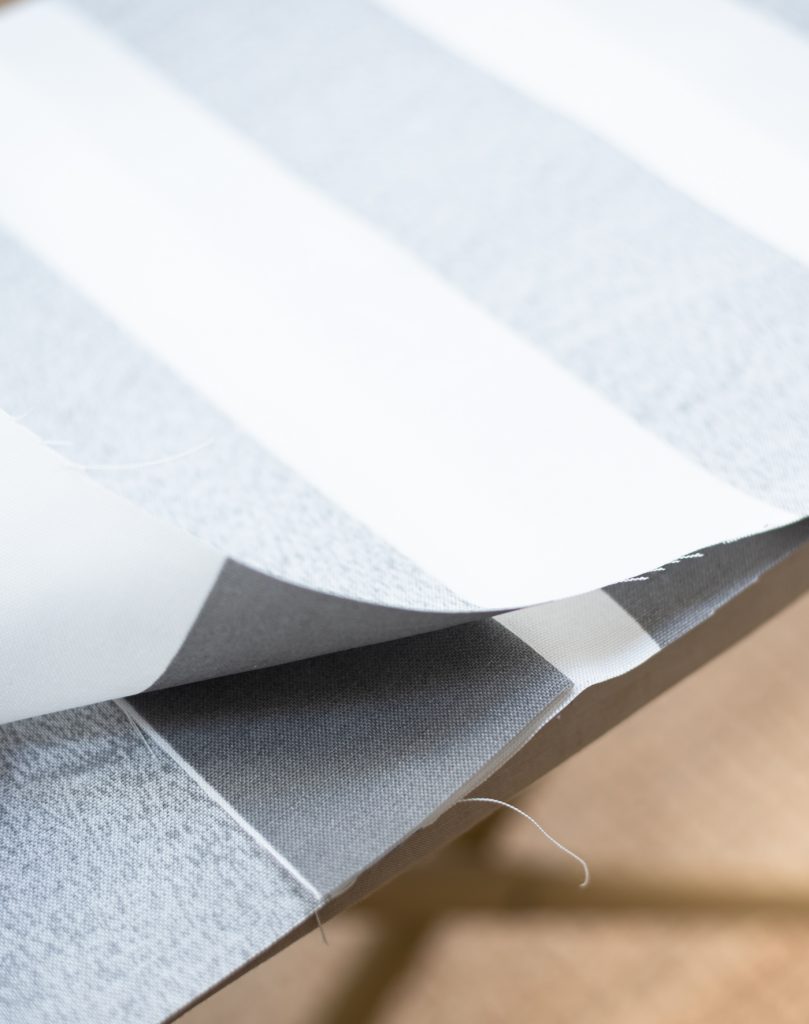 This will make sure when you sew the side seams together, the clean finished edge will be on the outside of the envelope pocket.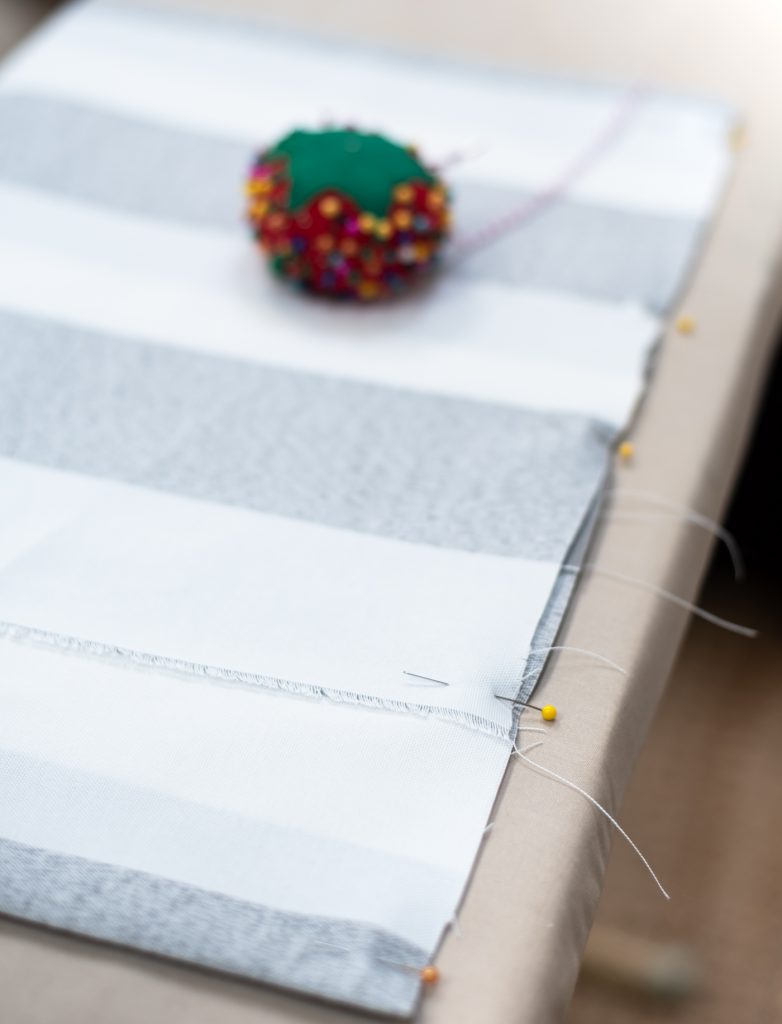 Pin right sides together.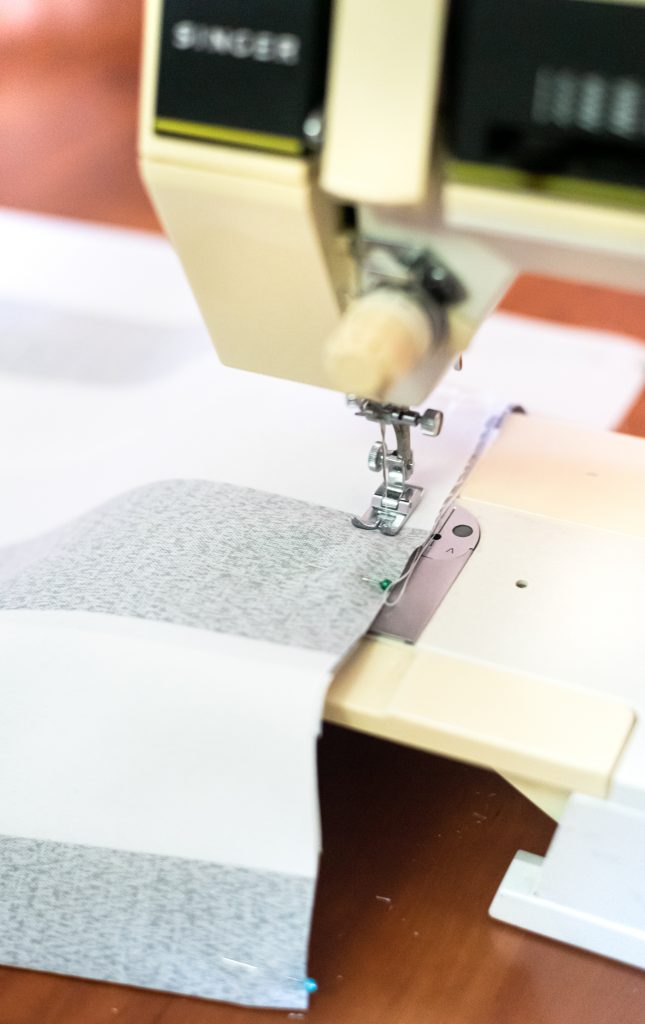 Sew side seams together. I used a 3/4″ seam allowance on both sides for a finished 19 1/2″ width.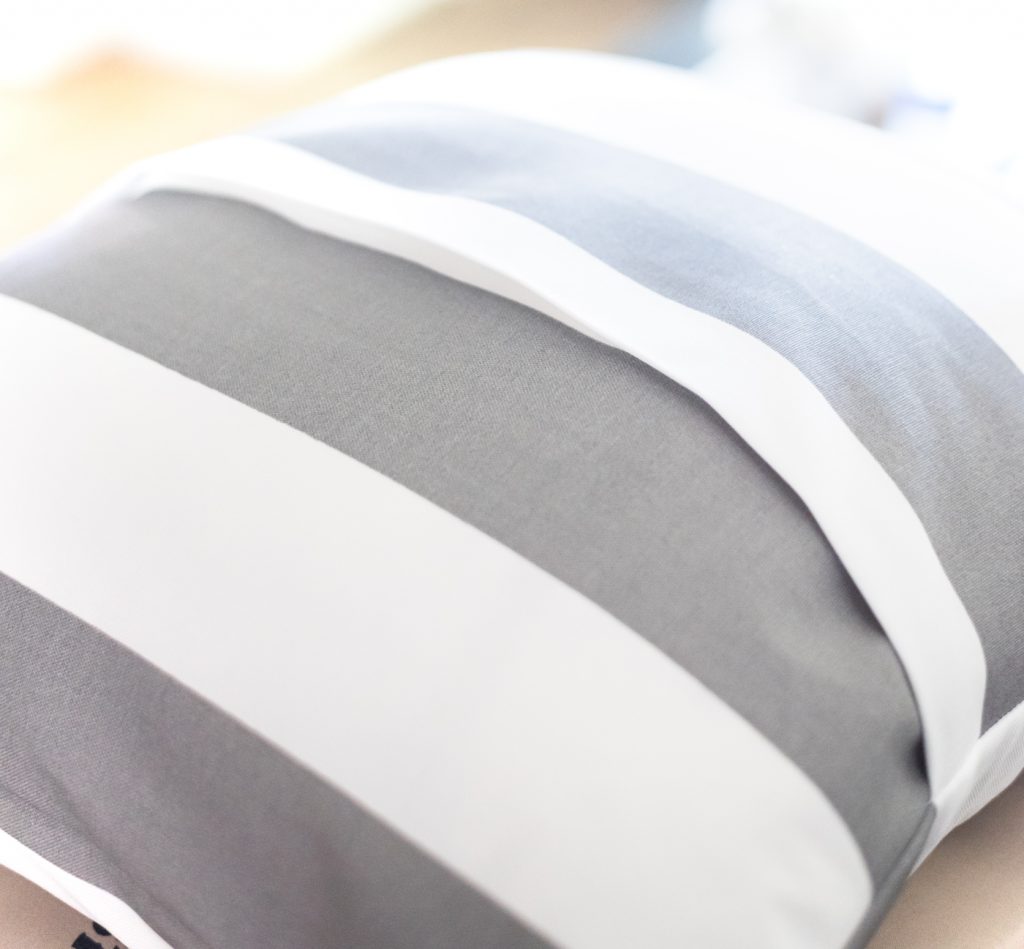 Turn right sides out and press. Here's a shot of the envelope opening.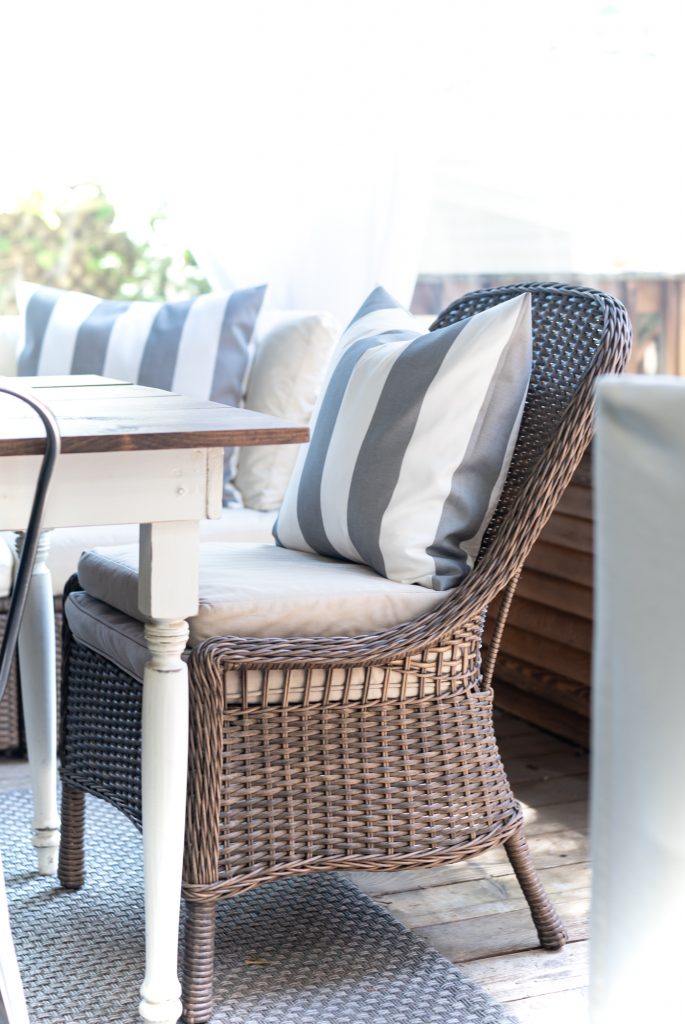 And now my back porch feels just like Saint-Tropez.
Okay, that's a stretch. Maybe more like Lake Geneva.
Or, better yet, one of those North Shore lakefront masons I'm still awaiting my party invite to! 😉
Pin It!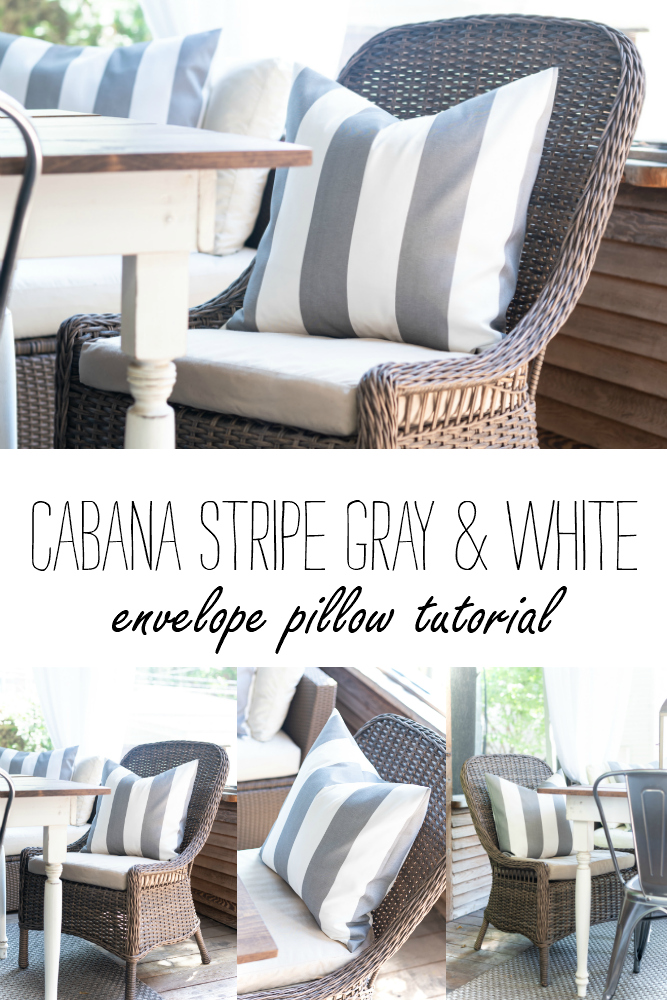 You Might Also Like: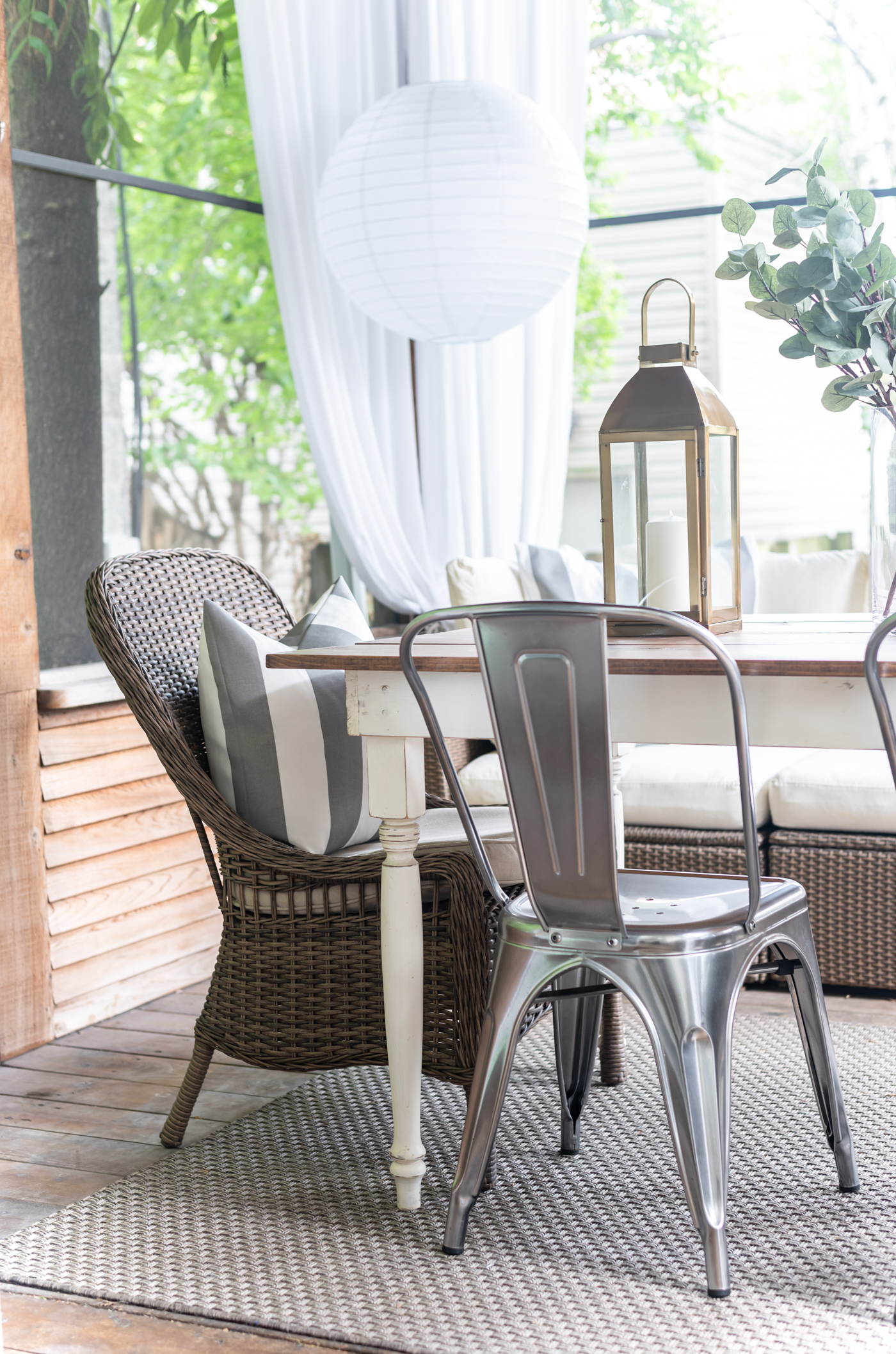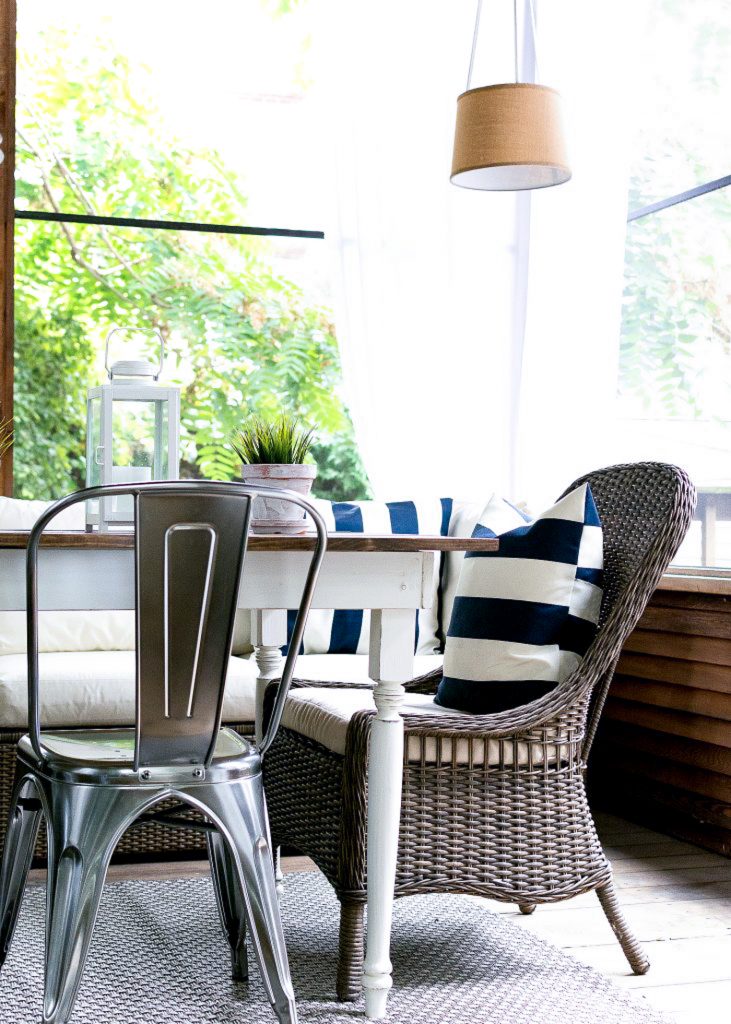 Navy & Gray Cabana Stripe Screen Porch