Screen Porch in Gray & White – Decorating Ideas for Screen Porch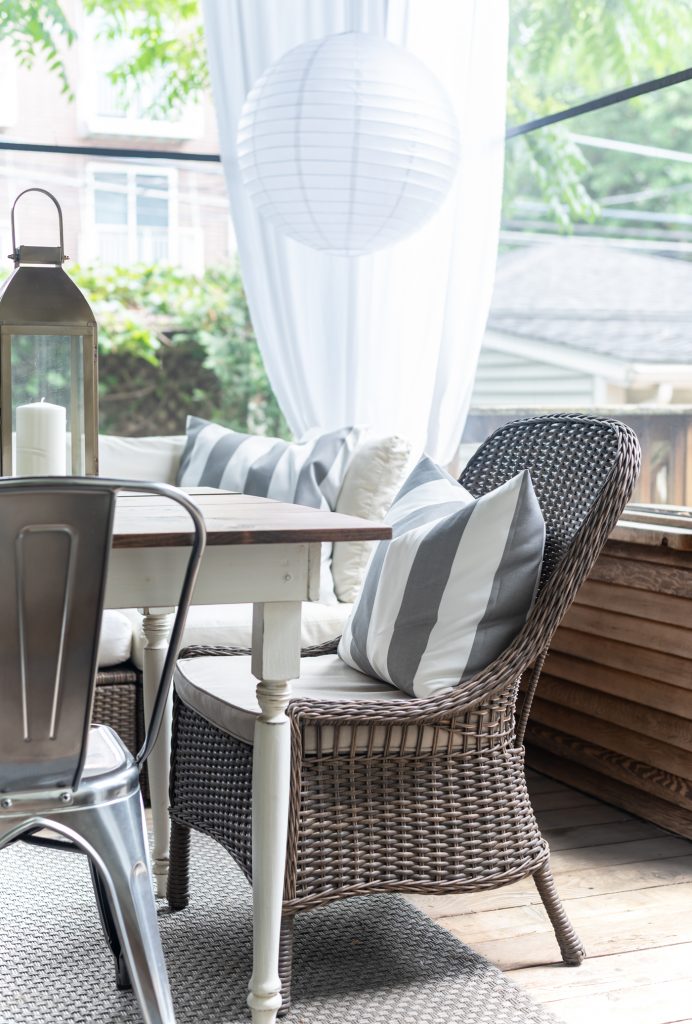 I used to be all about the summer. The sun. The sand. The tan.
Not so much anymore.
But then again I used to be a size 2.
I don't know about you, but I'm thinking there might be a correlation between the two. Or 2. 😉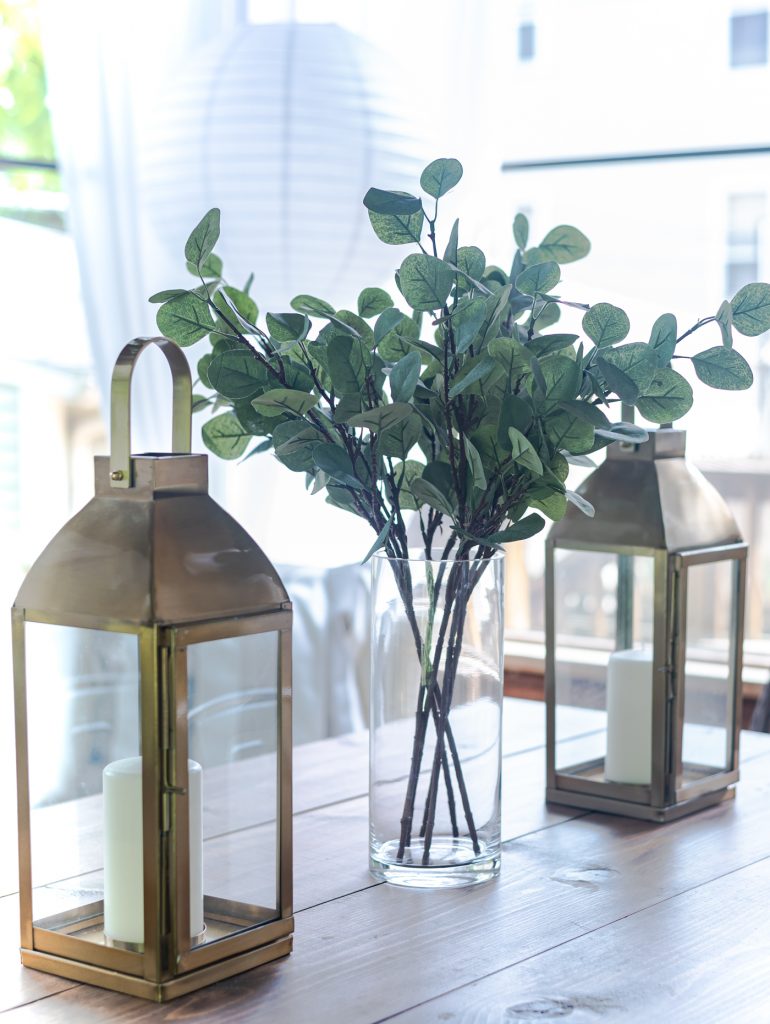 But when I say I was all about the summer I mean I was All. About. The Summer.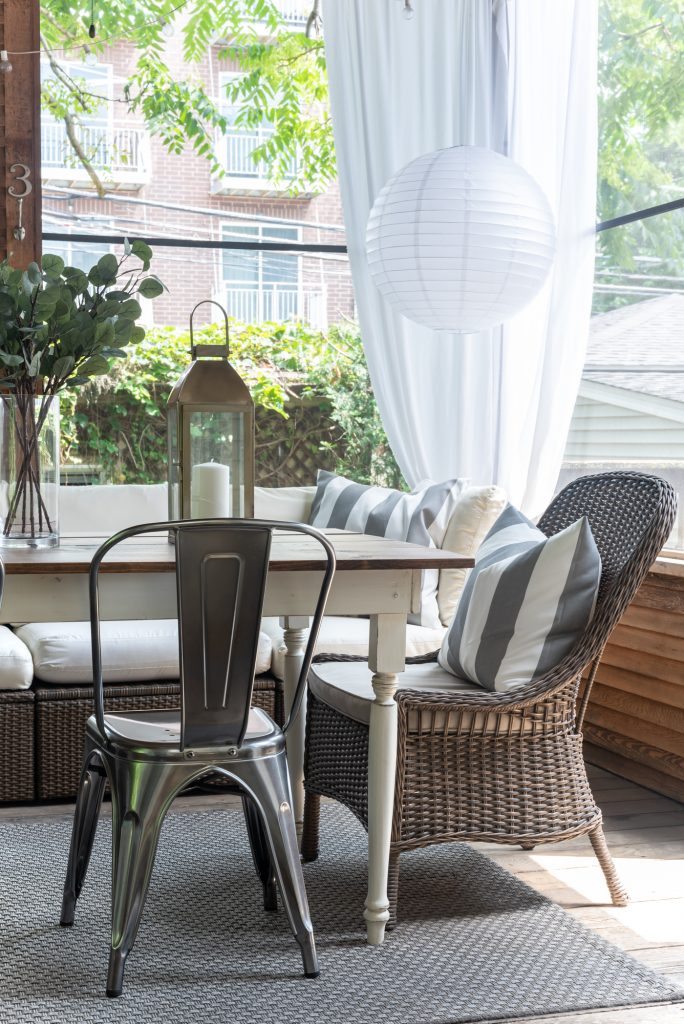 I would spend the other three seasons of the year dreaming about the summer. Plotting and planning for the summer. Scrimping and saving so I could rent a house at the beach for the summer (typically with 10 or 12 other people, some of whom I would meet for the first time on that first day of summer).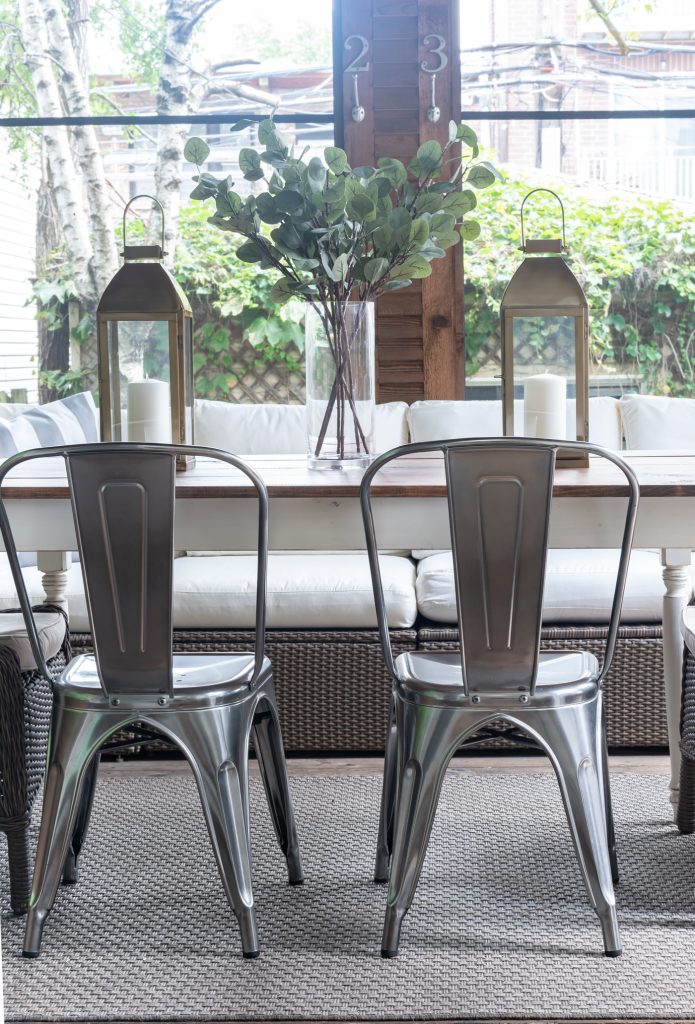 And when summer would finally arrive … after so much plotting, planning and anticipation … I would spend the summer perfecting the perfect tan.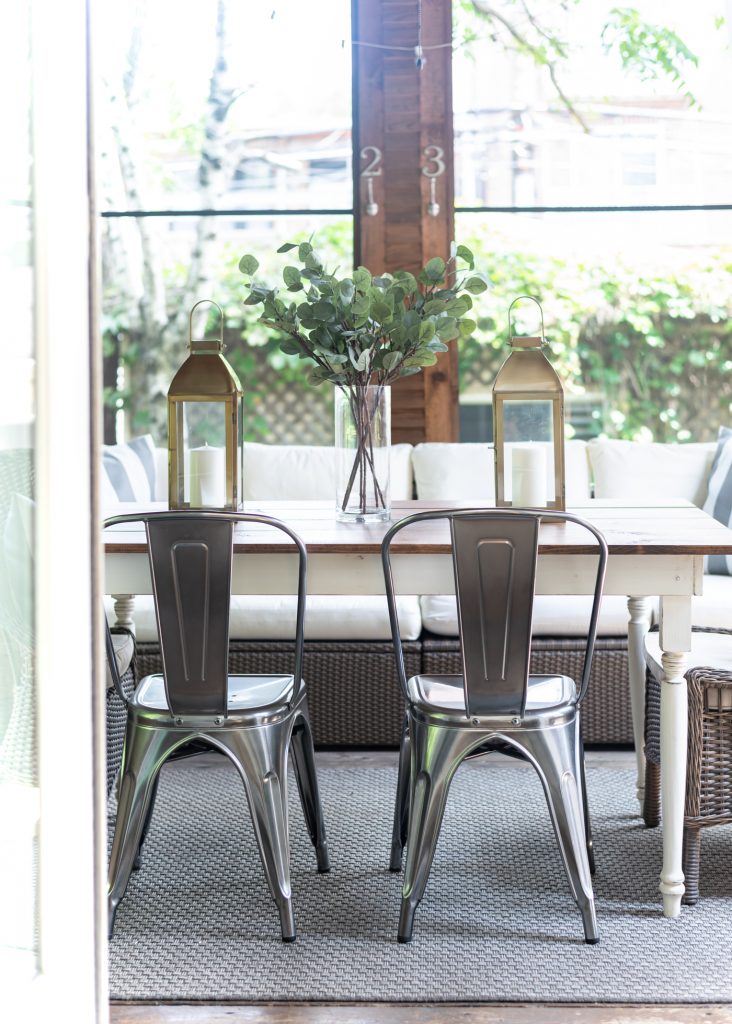 It was all about the summer tan.
But then I grew up. Had kids of my own. Discovered the dangers of tanning and the protections of sun block. And all that plotting and planning and scrimping and saving came to an end.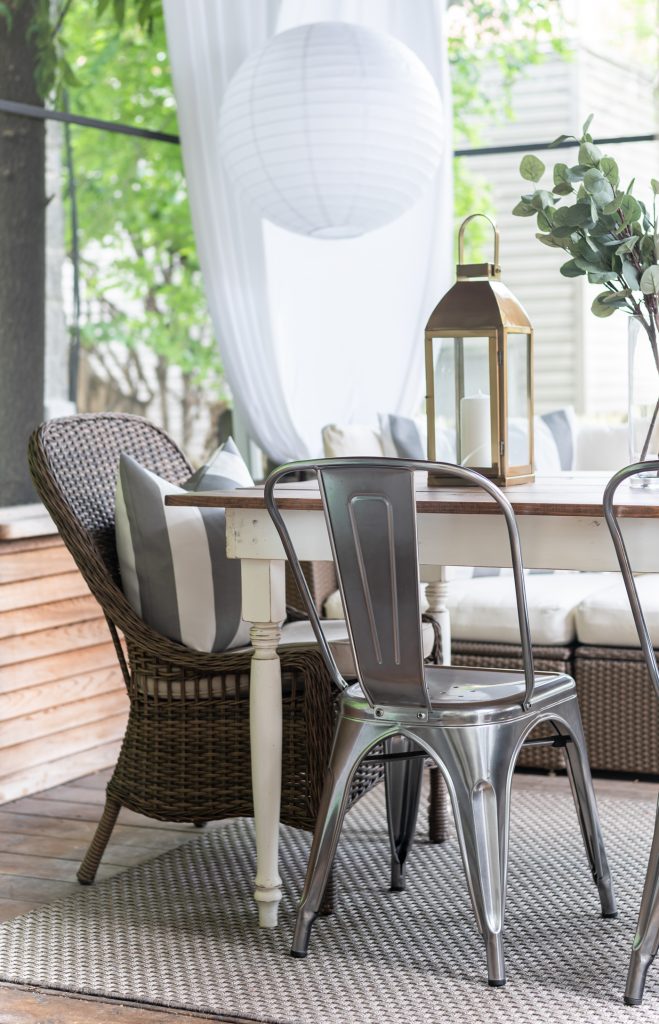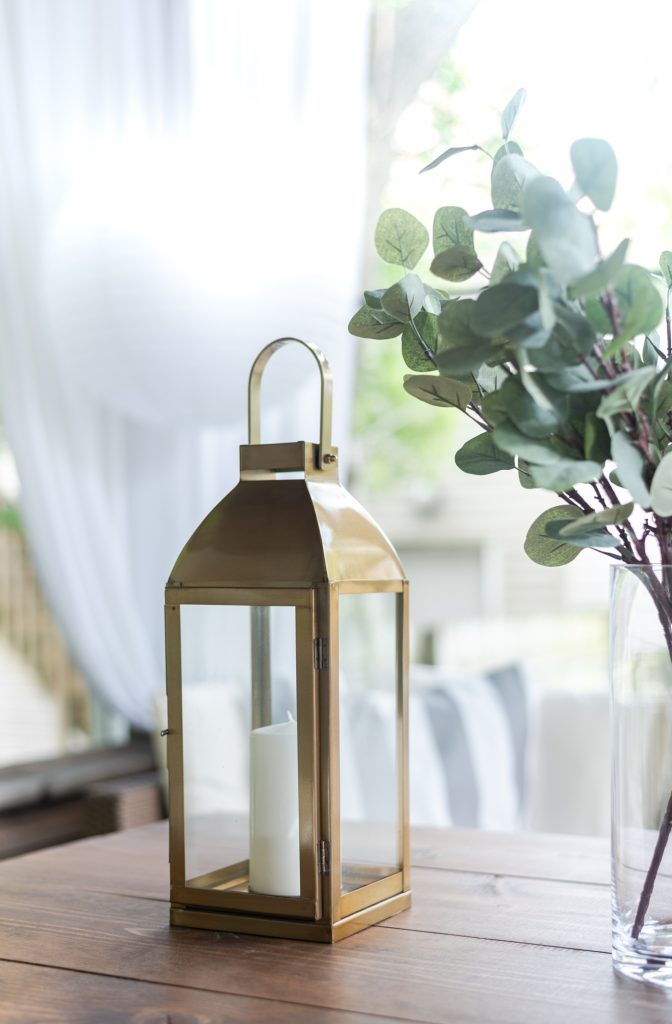 Oh, and did I mention the size 2 got lost somewhere in between the growing up and the having kids? Um huh.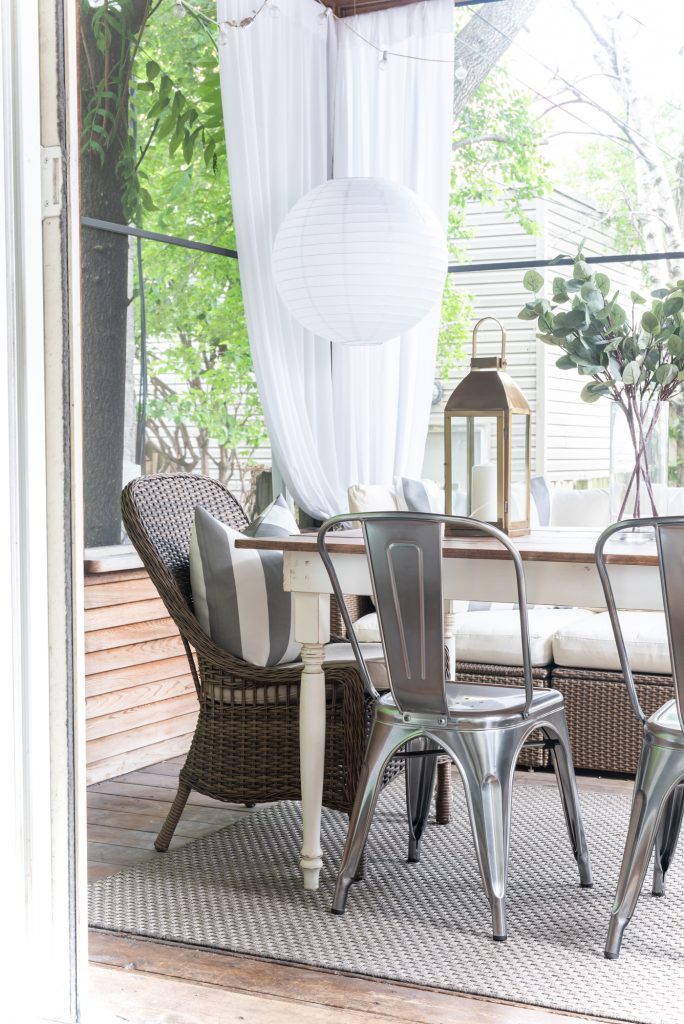 And then one day I turned on the TV and there was the tan mom from New Jersey. Remember her? Scary stuff. And a total wake up call for this suntan chasing girl!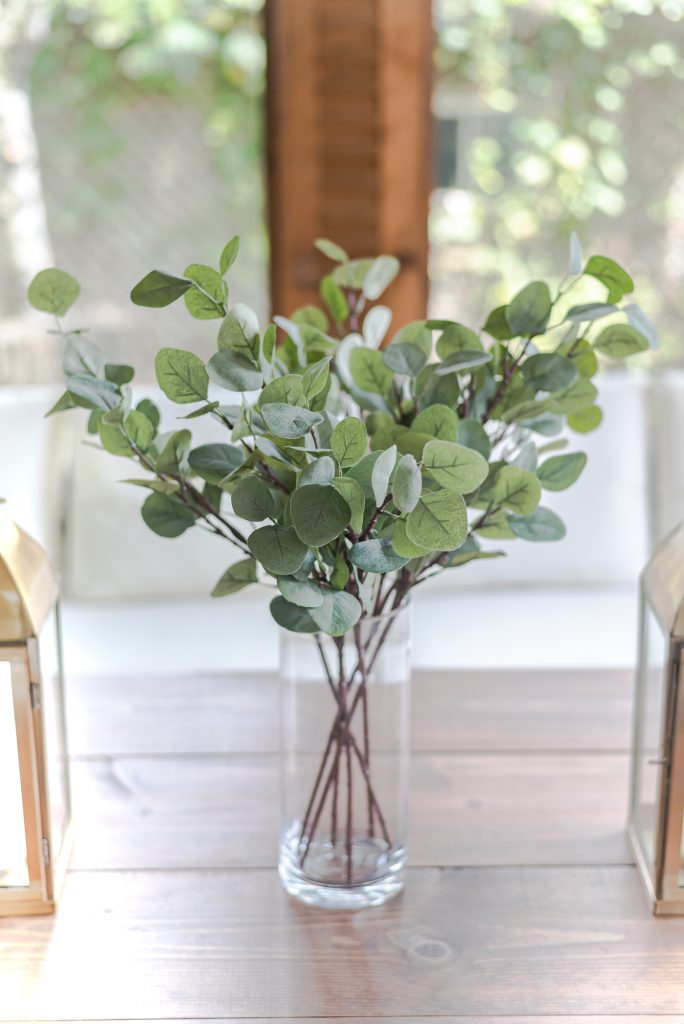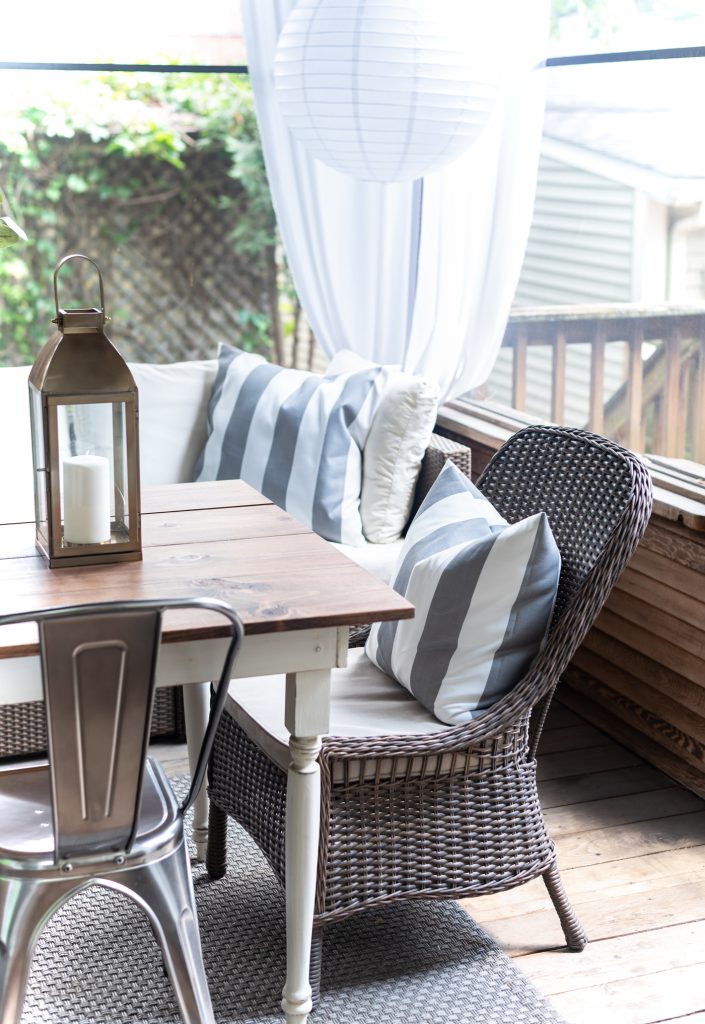 Now I'm more about Spring. And Fall …
and Spring and Fall sweaters to cover up that no longer size 2 suntan-less pale body of mine! 🙂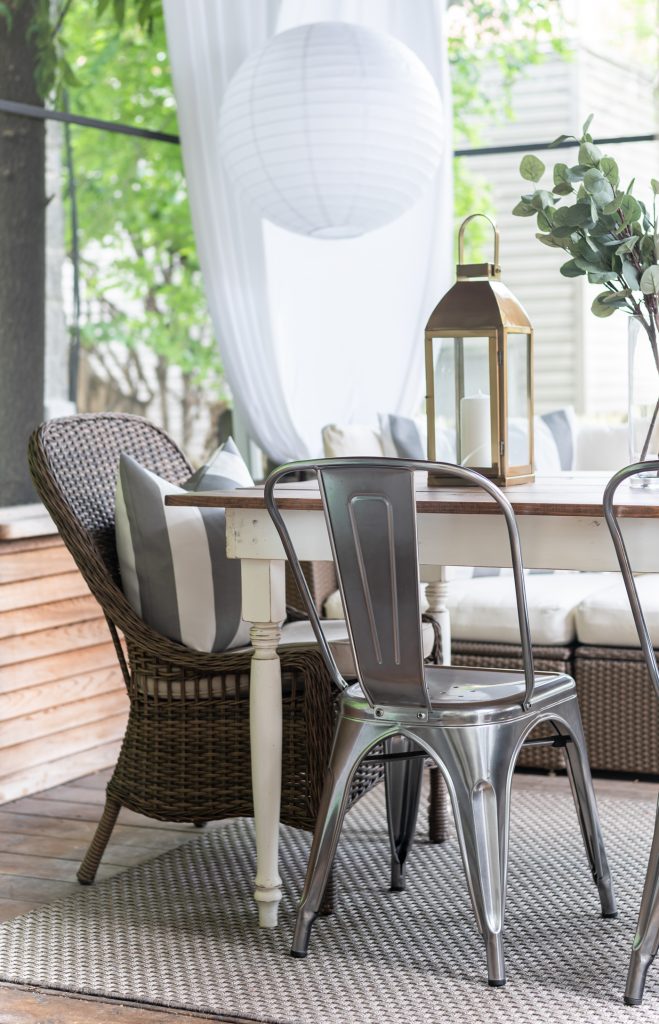 And our screen porch — all decked out in gray and white Cabana stripes this year — is perfect for keeping the sun out during the Summer.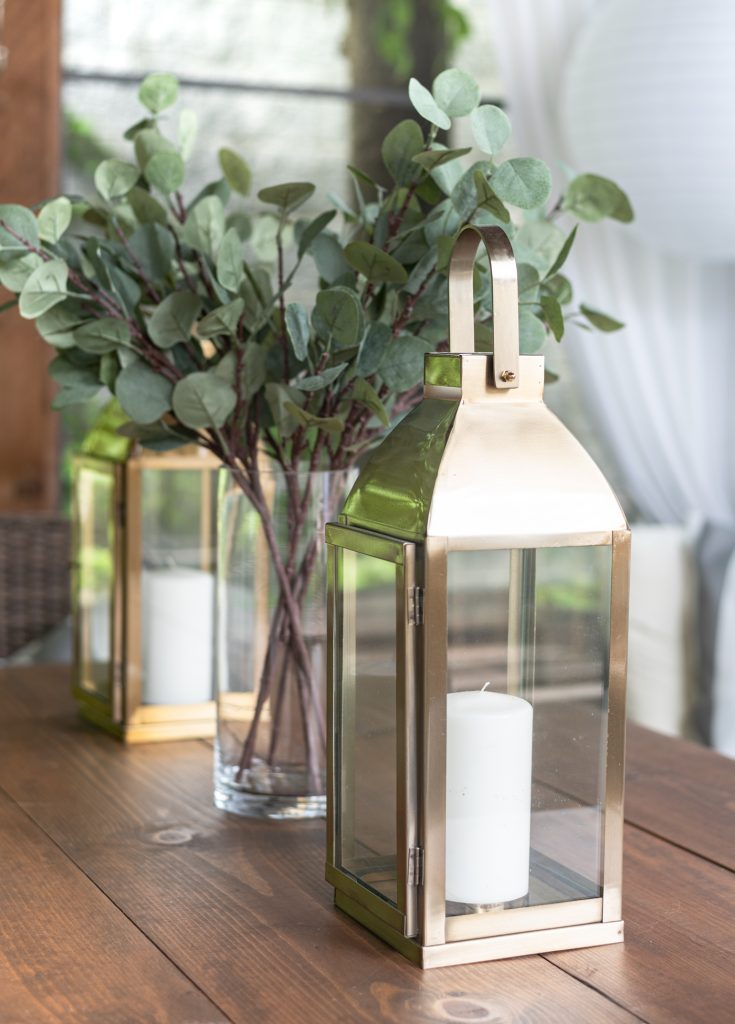 And Spring.
And Fall. 🙂
Screen Porch Shopping Sources*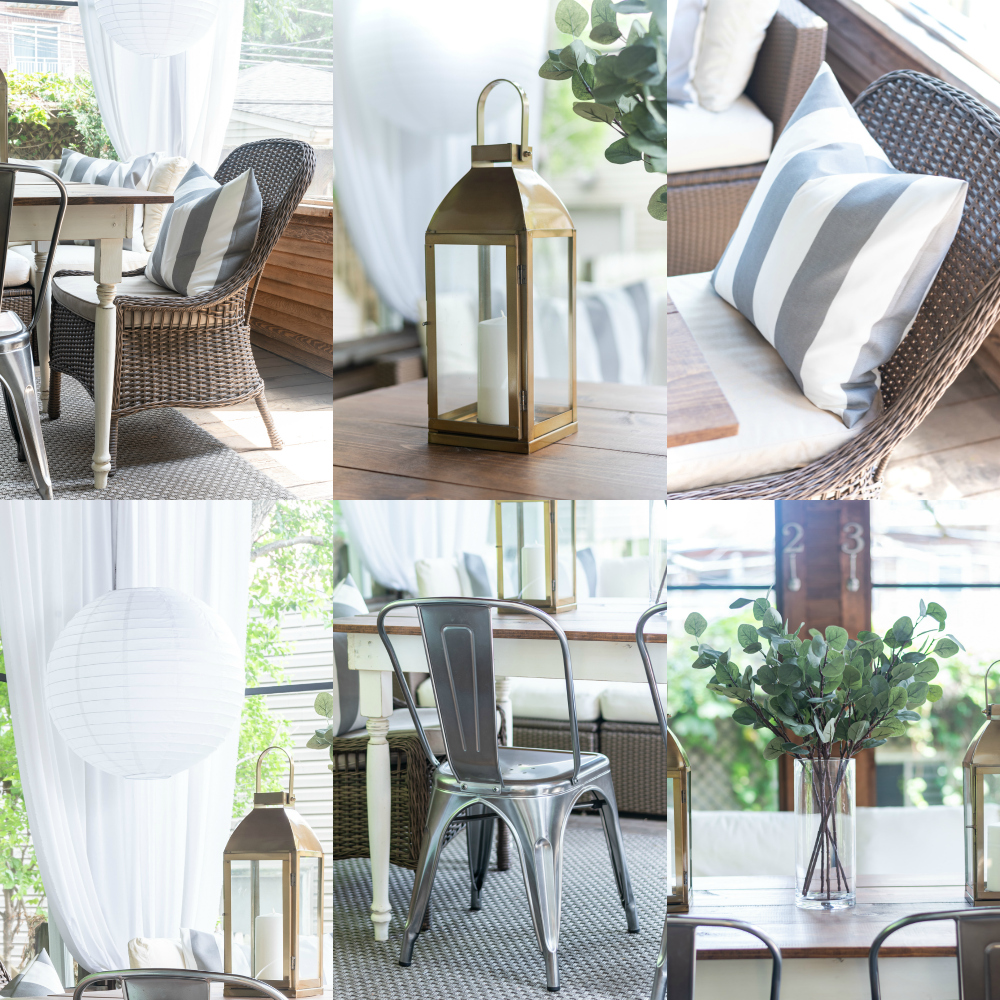 Wicker Side Chair | Gold Lantern | 3″ Cabana Stripe Gray & White Fabric | 24″ Paper Lantern | Trattoria Side Chair | Faux Eucalyptus Stems
*includes some affiliate links
You Might Also Like: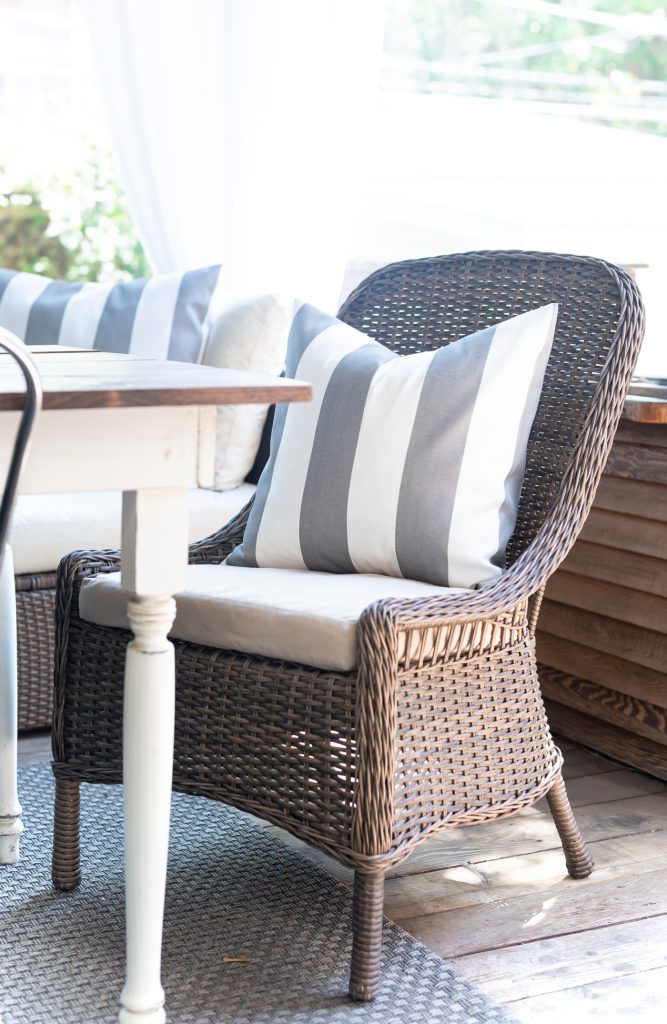 Cabana Stripe Envelope Pillow How To