Yellow Daisies on Mason Jars – How to Paint Daisies Easy Tutorial.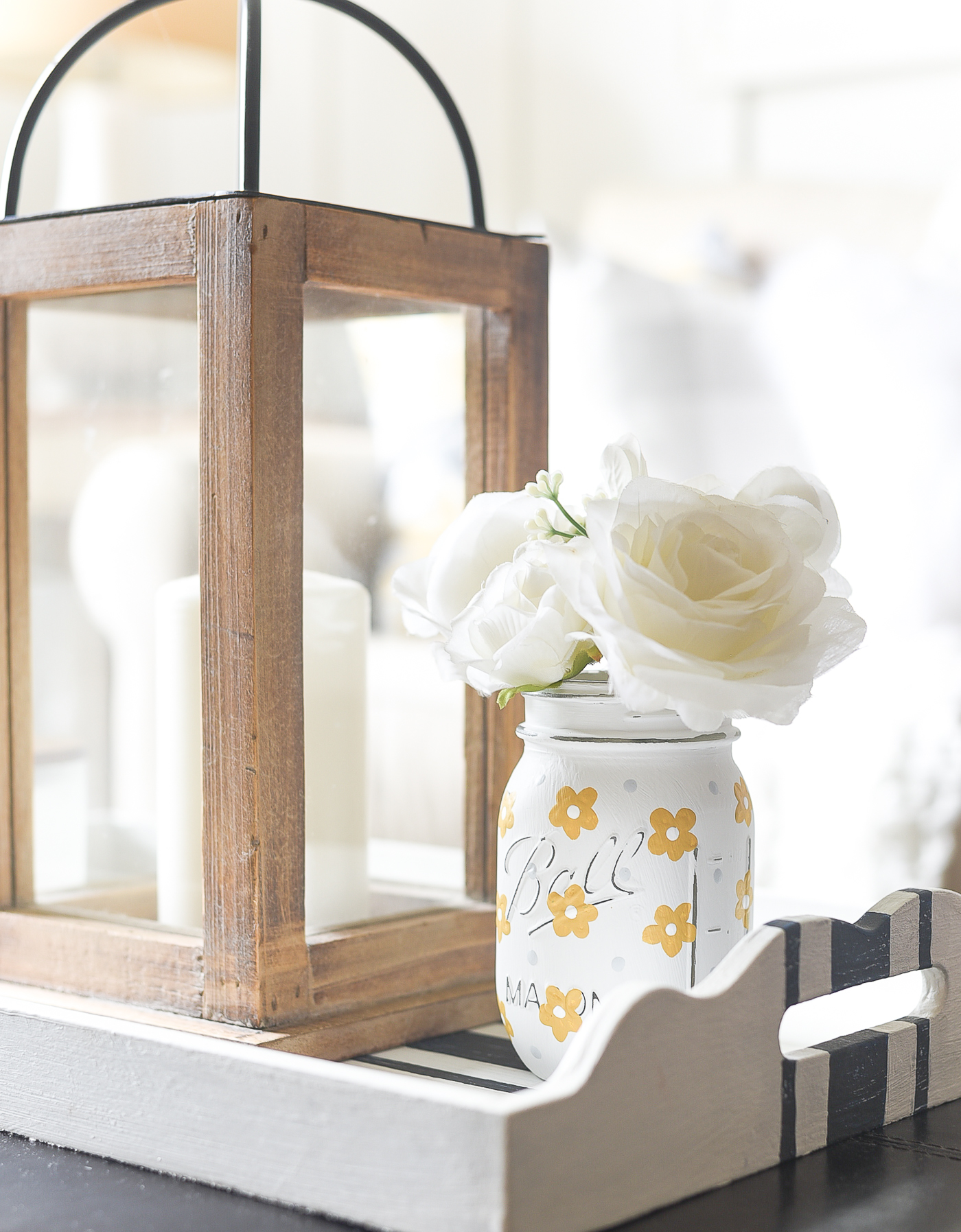 I was never a cheerleader.
Not in middle school.
Not in high school.
Not in college.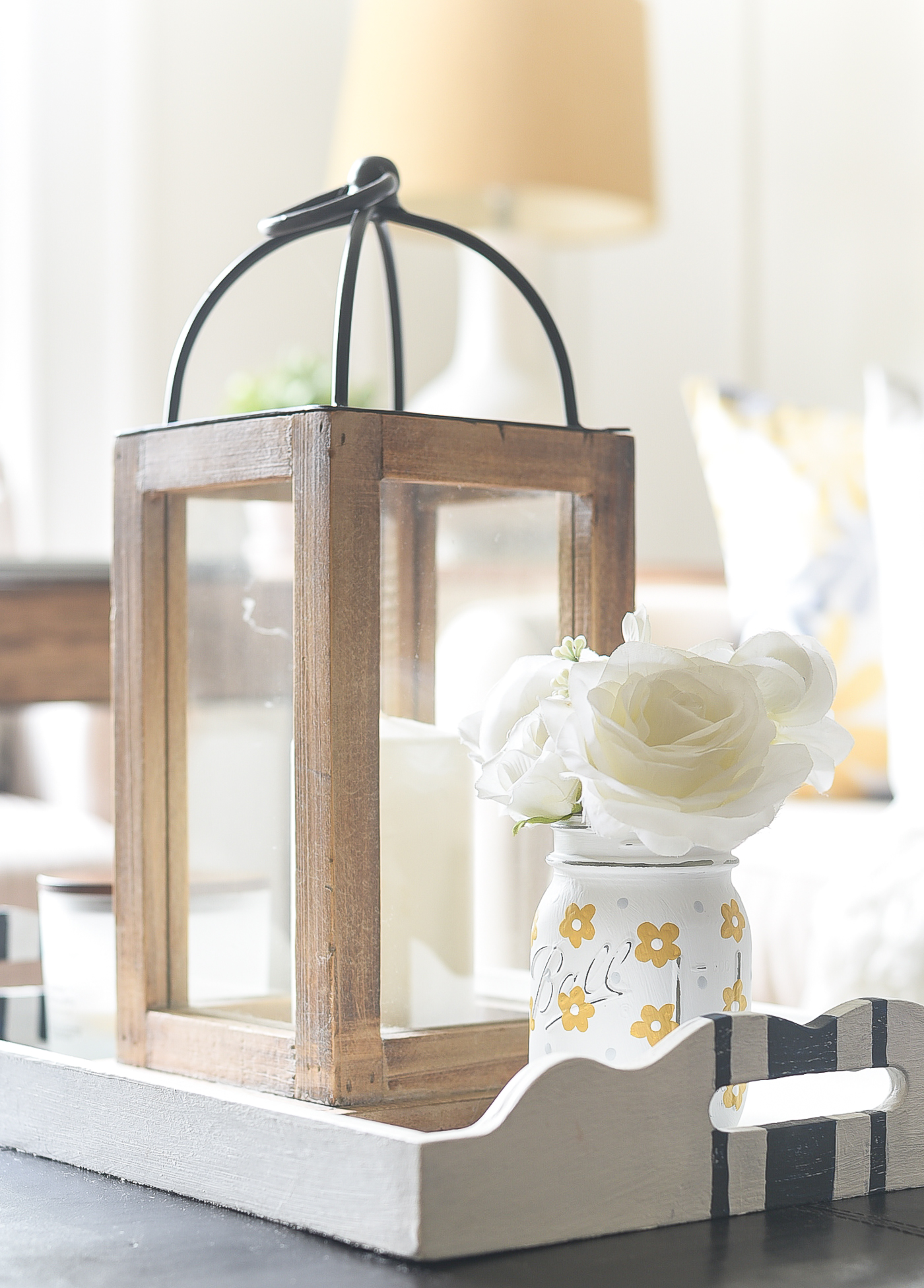 It's not like I never entertained the idea. I was a pretty good tumbler for the 1980's middle-high-school-college tumbling standards.
I was pretty flexible after all those years of gymnastics. Splits and high kicks were part of my repertoire.
And I was petite at the time (if I do say so myself) and could be lifted and flipped around … and could even scramble atop a pyramid.
The technical side was not the issue. It was the cheer side.
That's what held me back.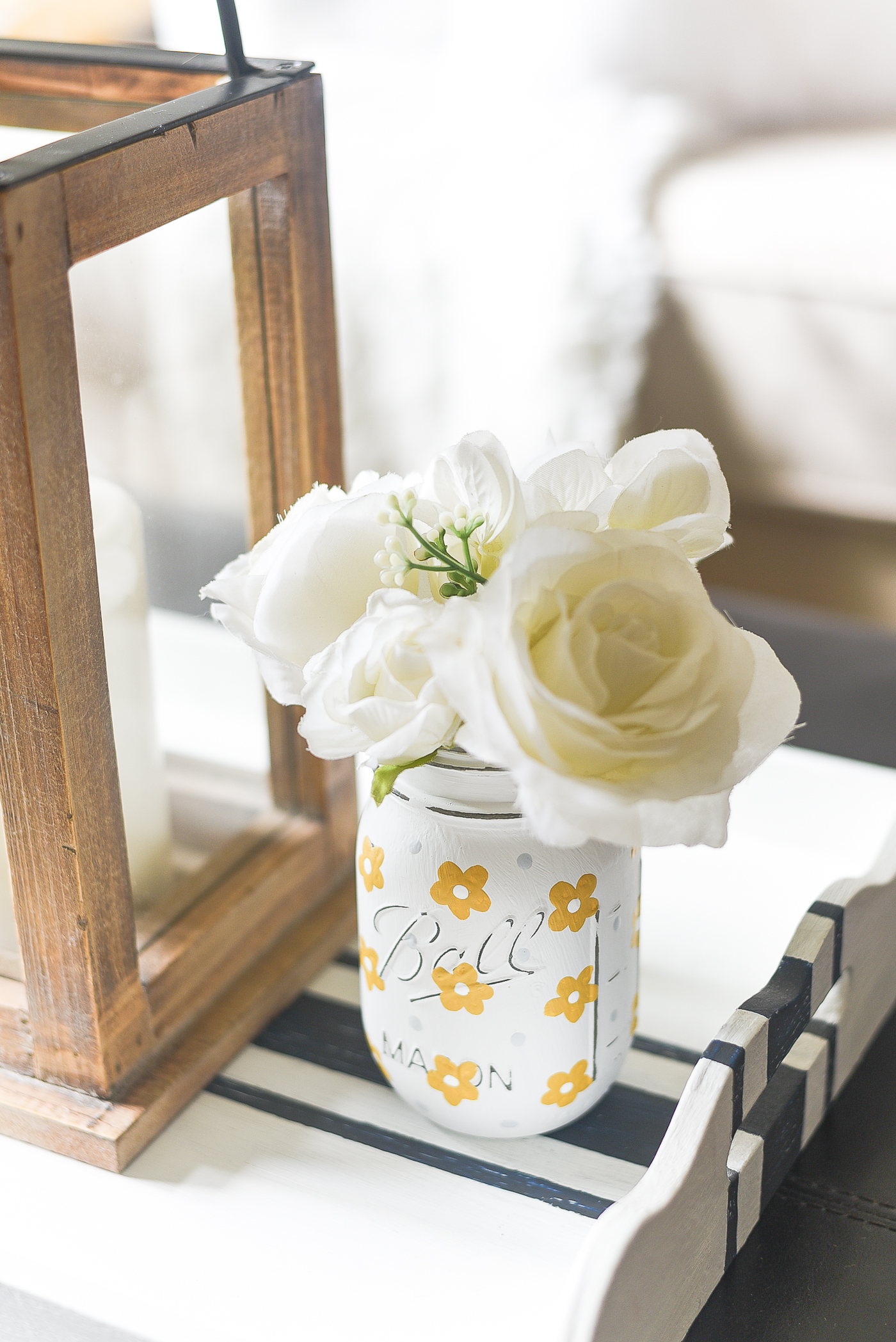 The idea of having to force cheerfulness when I wasn't feeling at all cheerful was a major roadblock.
I'm just not that kind of person.
Which leads in to why I haven't blogged for a few weeks.
I've always wanted this space … and place … to be cheerful. A respite from all that is going on in the world.
But when the world gets overwhelming crazy, I just can't force the cheer.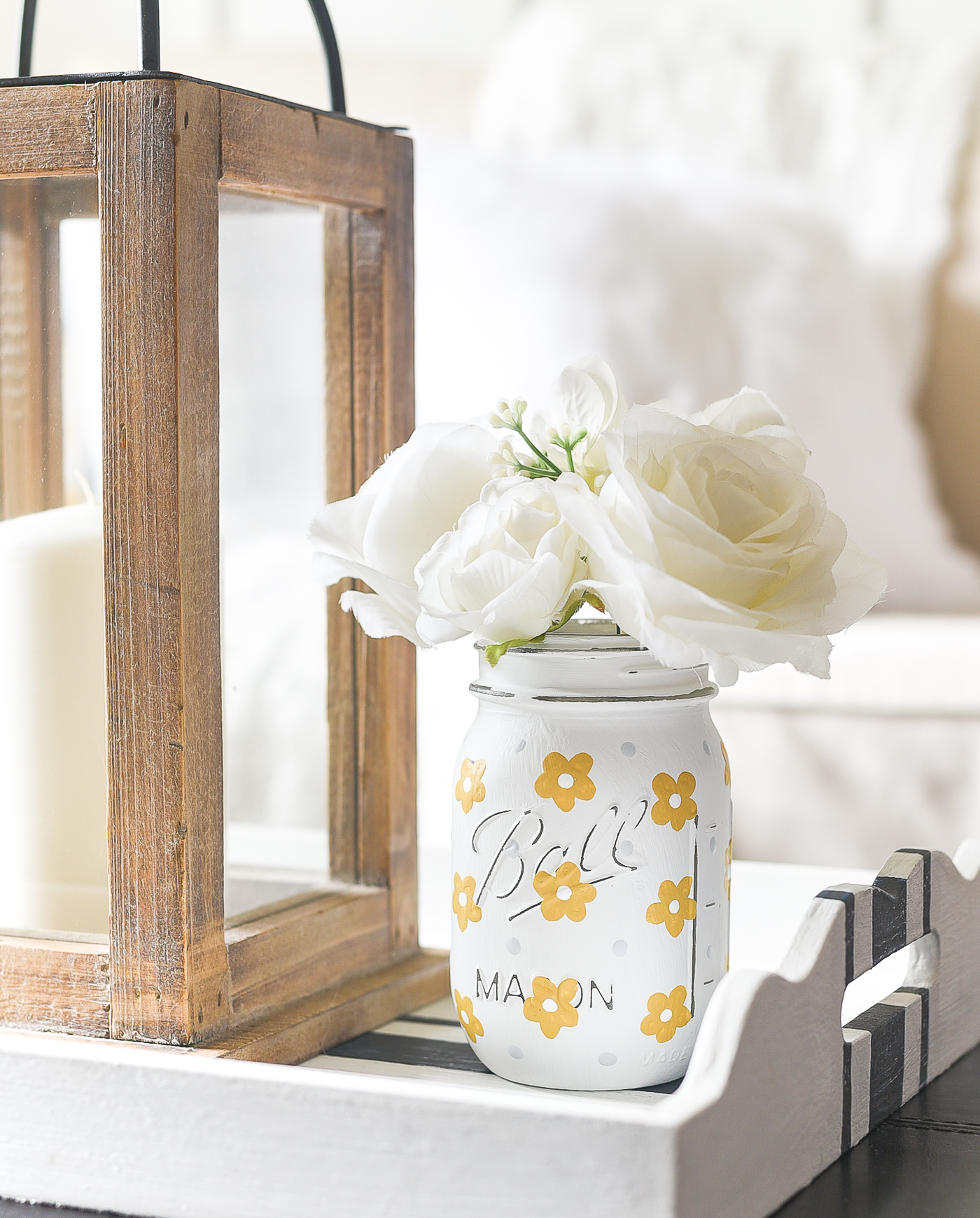 So I retreat. And take to Twitter. On my personal account, of course.
And I retreat from posting.
Because despite how strongly I feel about many issues happening in this country over the past three-and-a-half-plus years, I am committed to keep this space … and place … a respite.
And today's respite (delivered with a cheer and a high kick) is painting yellow daisies on mason jars. 🙂
How To Paint Yellow Daisies on Mason Jars
Materials*
White Paint (I used Rust-Oleum's Chalked Paint in Linen White); you could also use White Acrylic Paint
Yellow Acrylic Paint (Americana Yellow Ochre)
Gray Acrylic Paint (I just mixed some white & black to create a light gray)
Paint Brushes
Clear Matte Spray Sealant (this is my go-to brand)
*includes affiliate links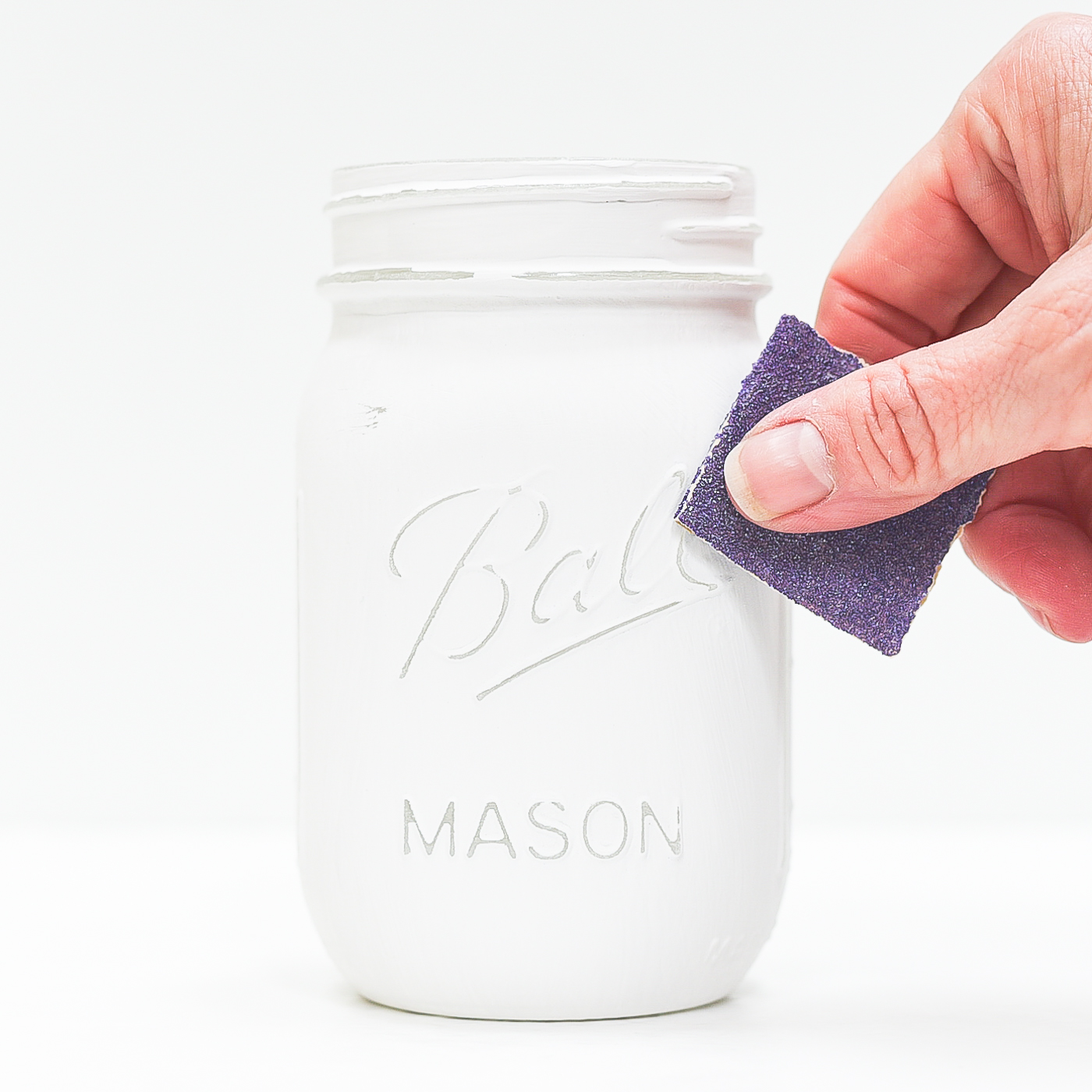 I gave my mason jar two coats of paint. Allowing and overnight dry in between coats.
Once dry, distress with 80 grit sandpaper.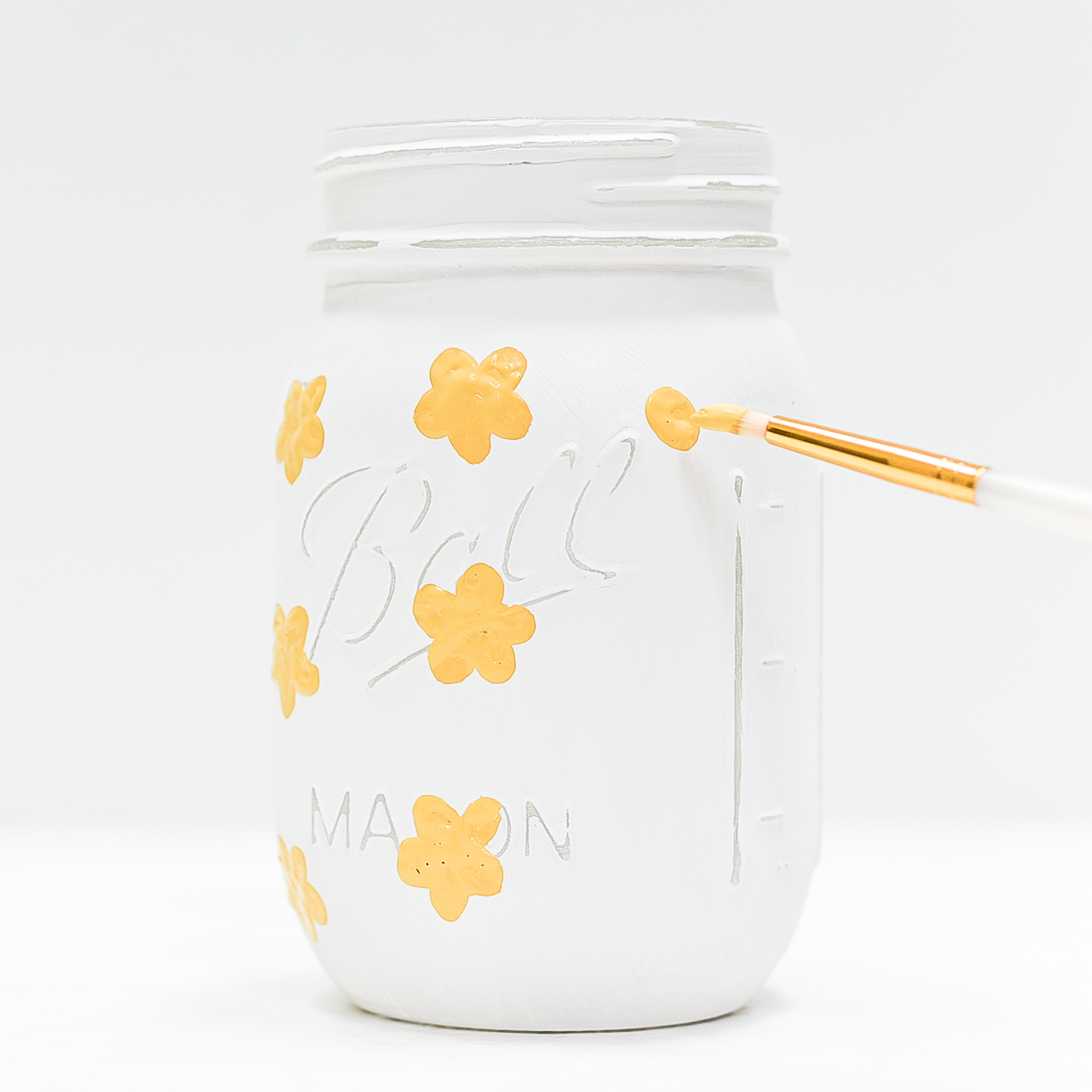 Using yellow acrylic paint, add dots to mason jar …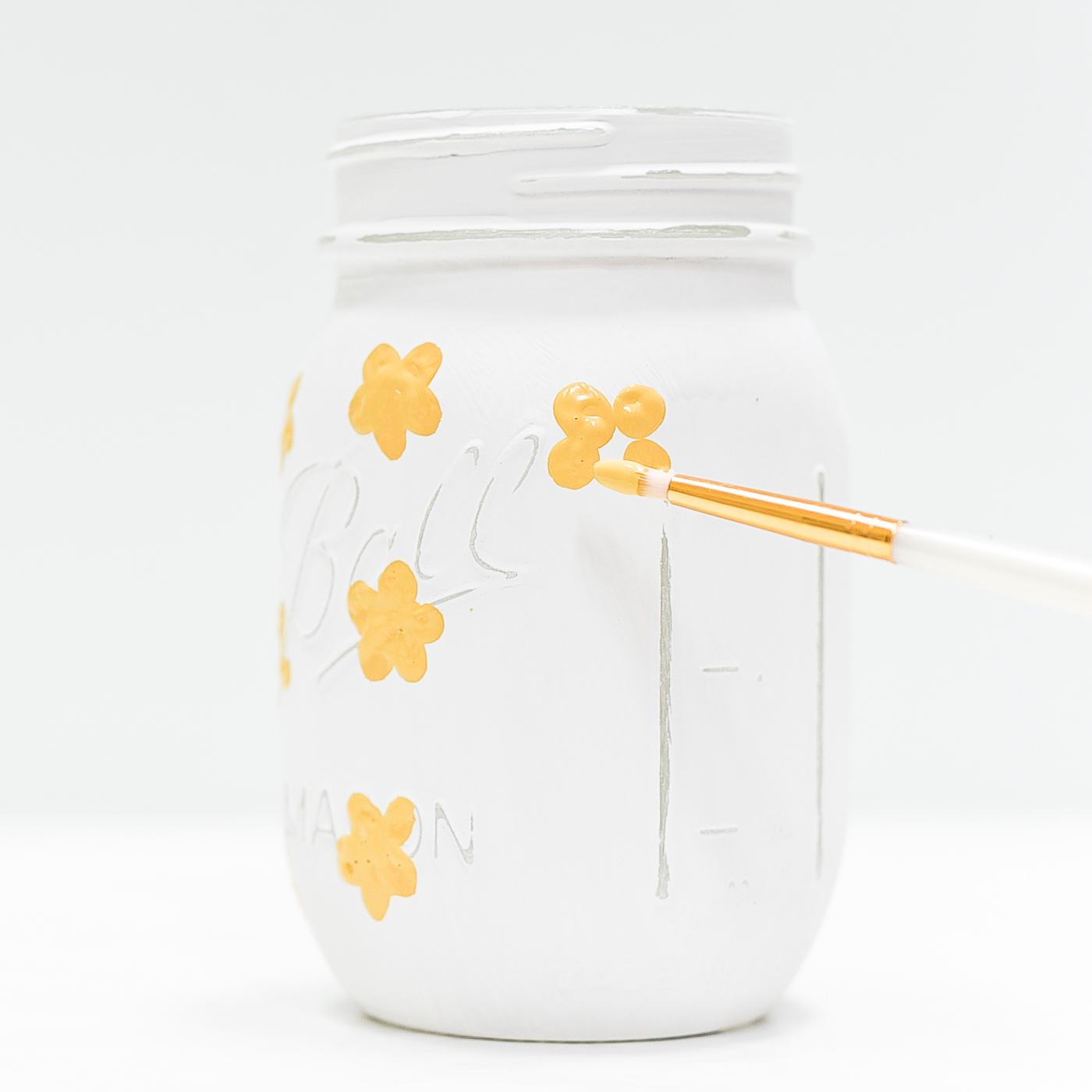 to form the flower base …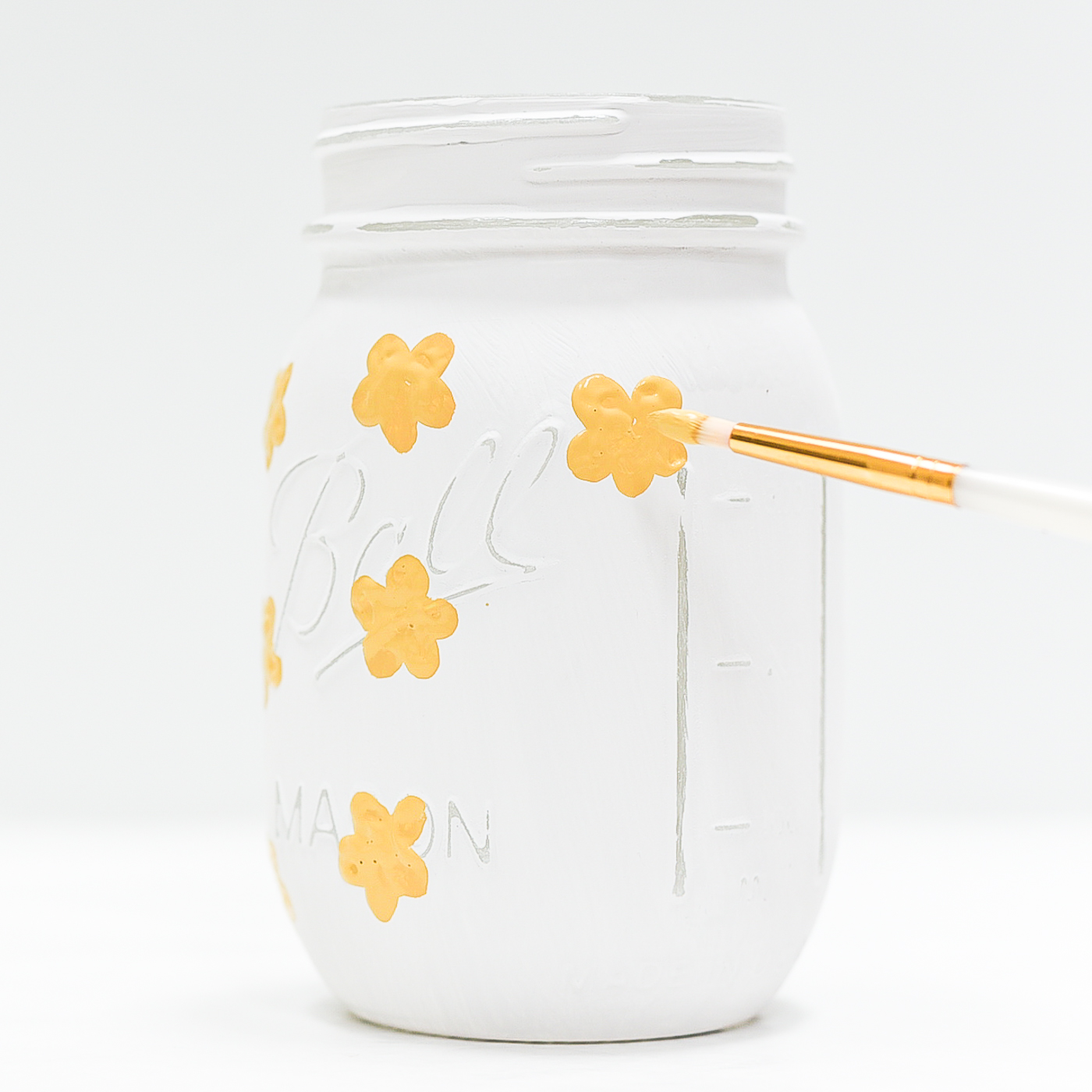 five dots in total. Then fill in the center.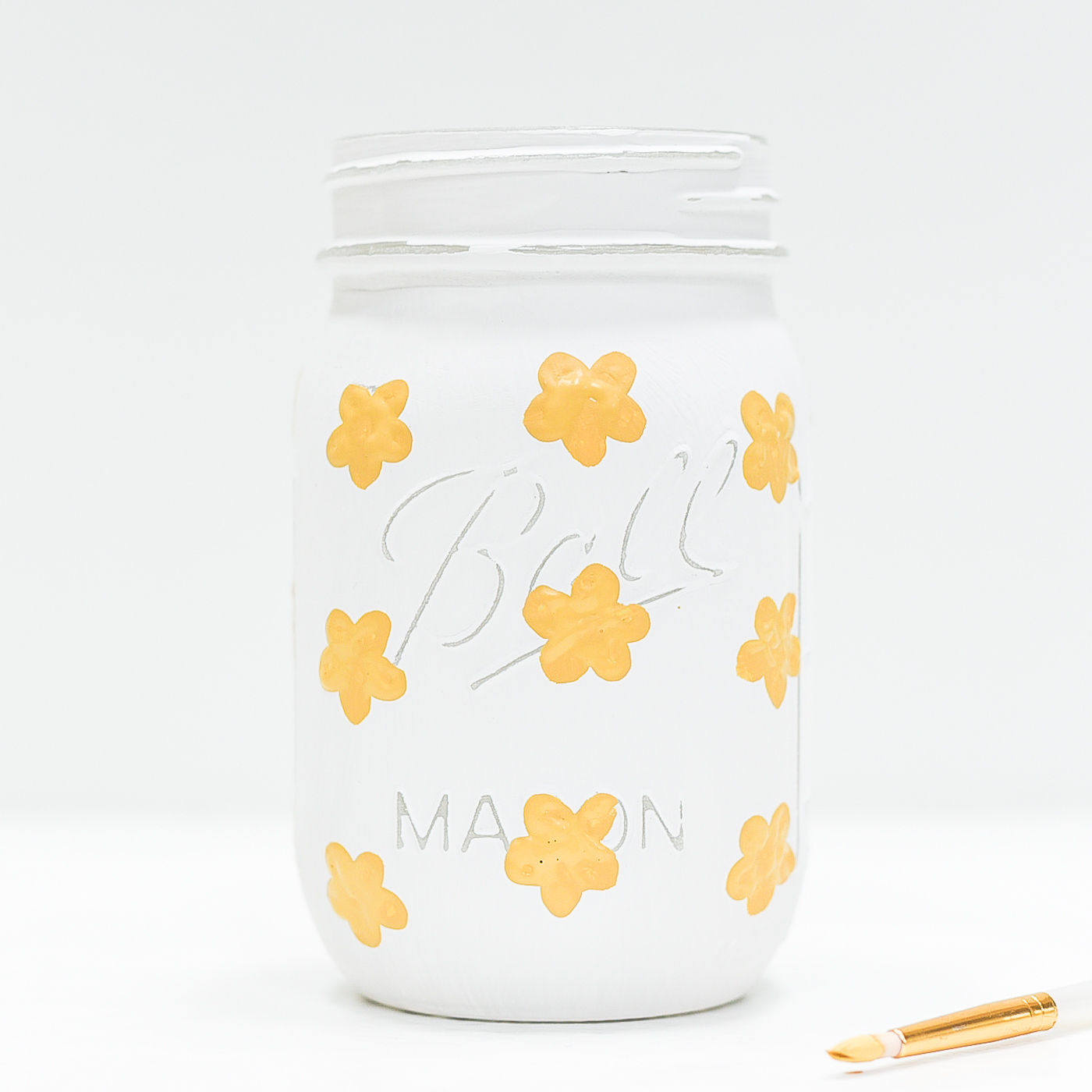 Let dry before moving on to next step.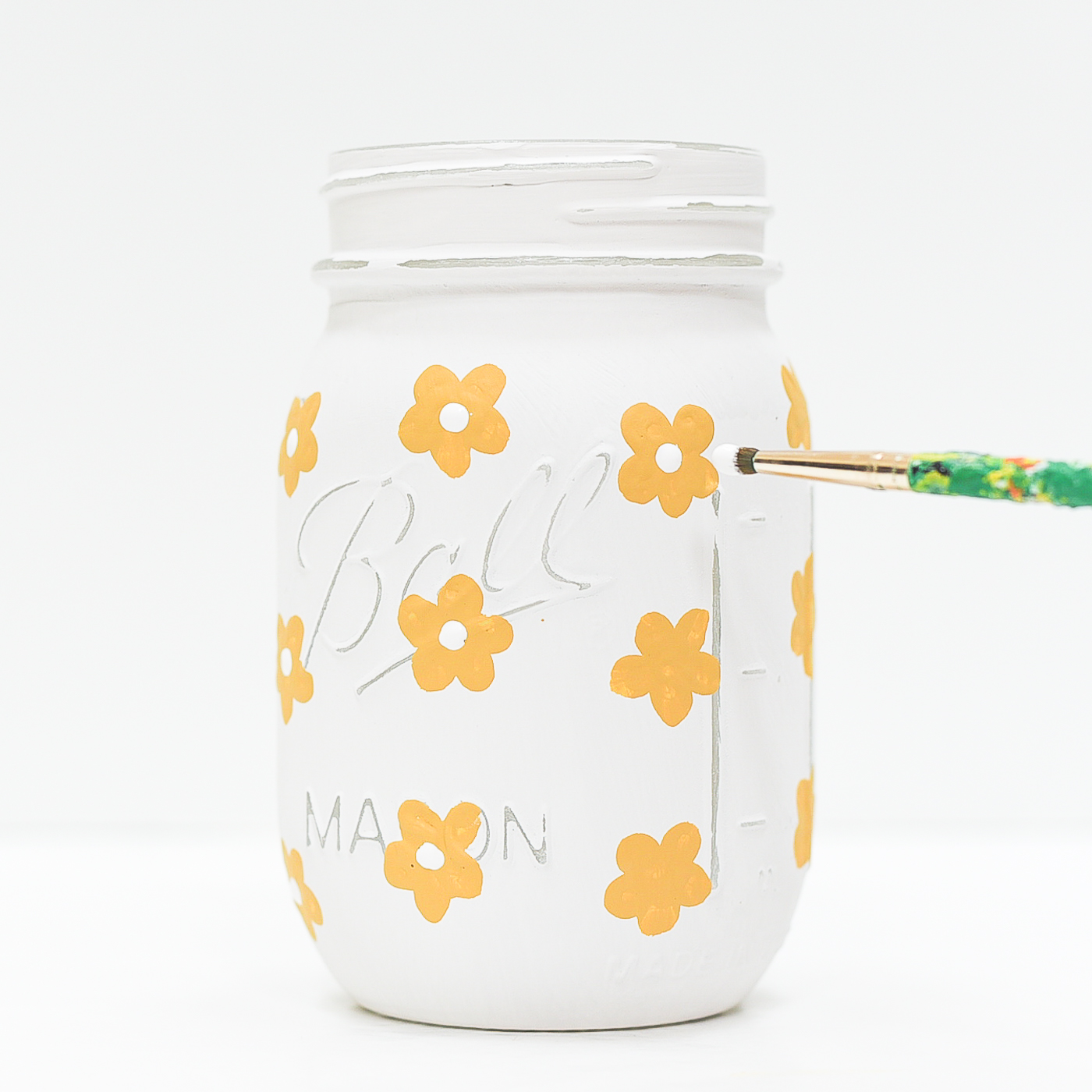 Add a center dot of white.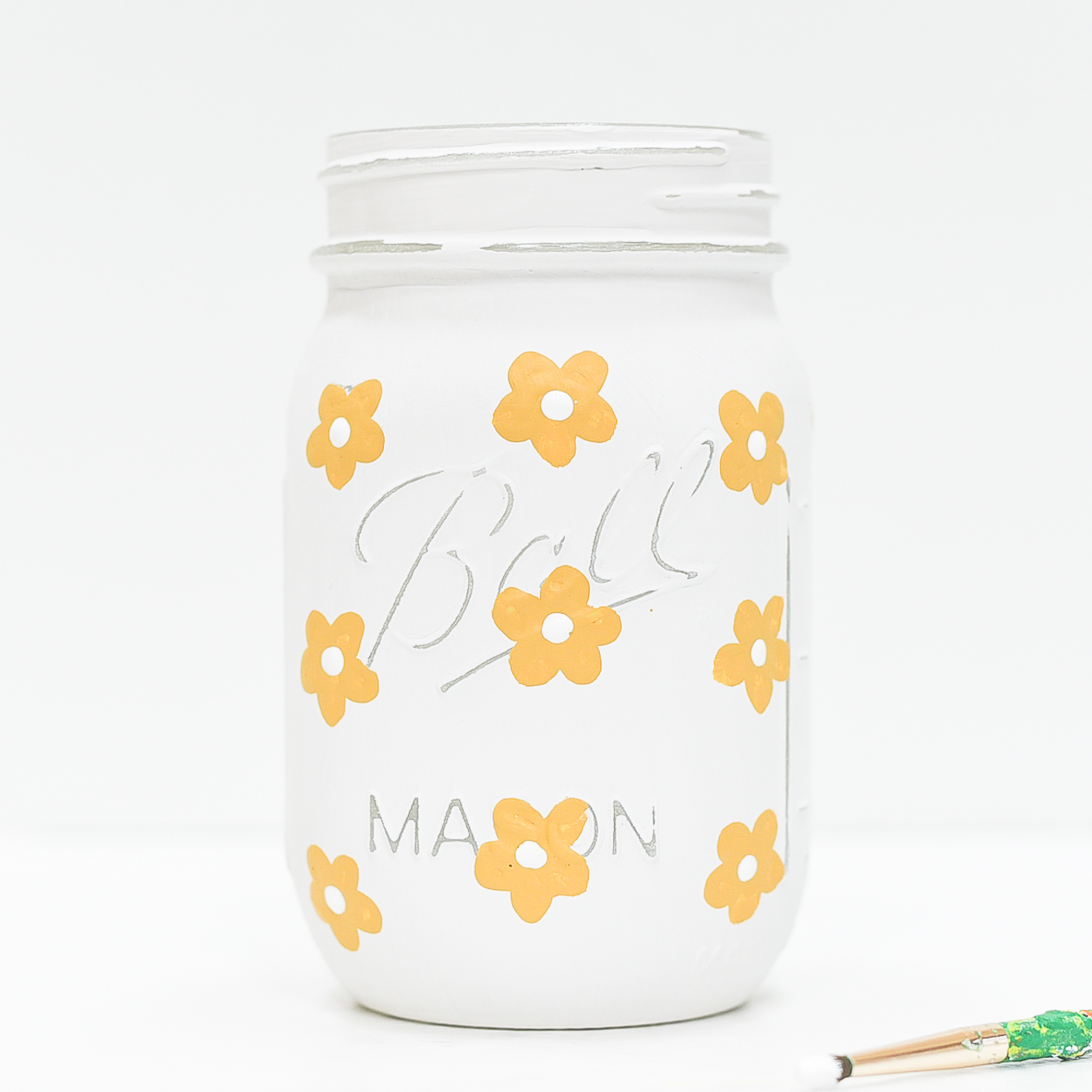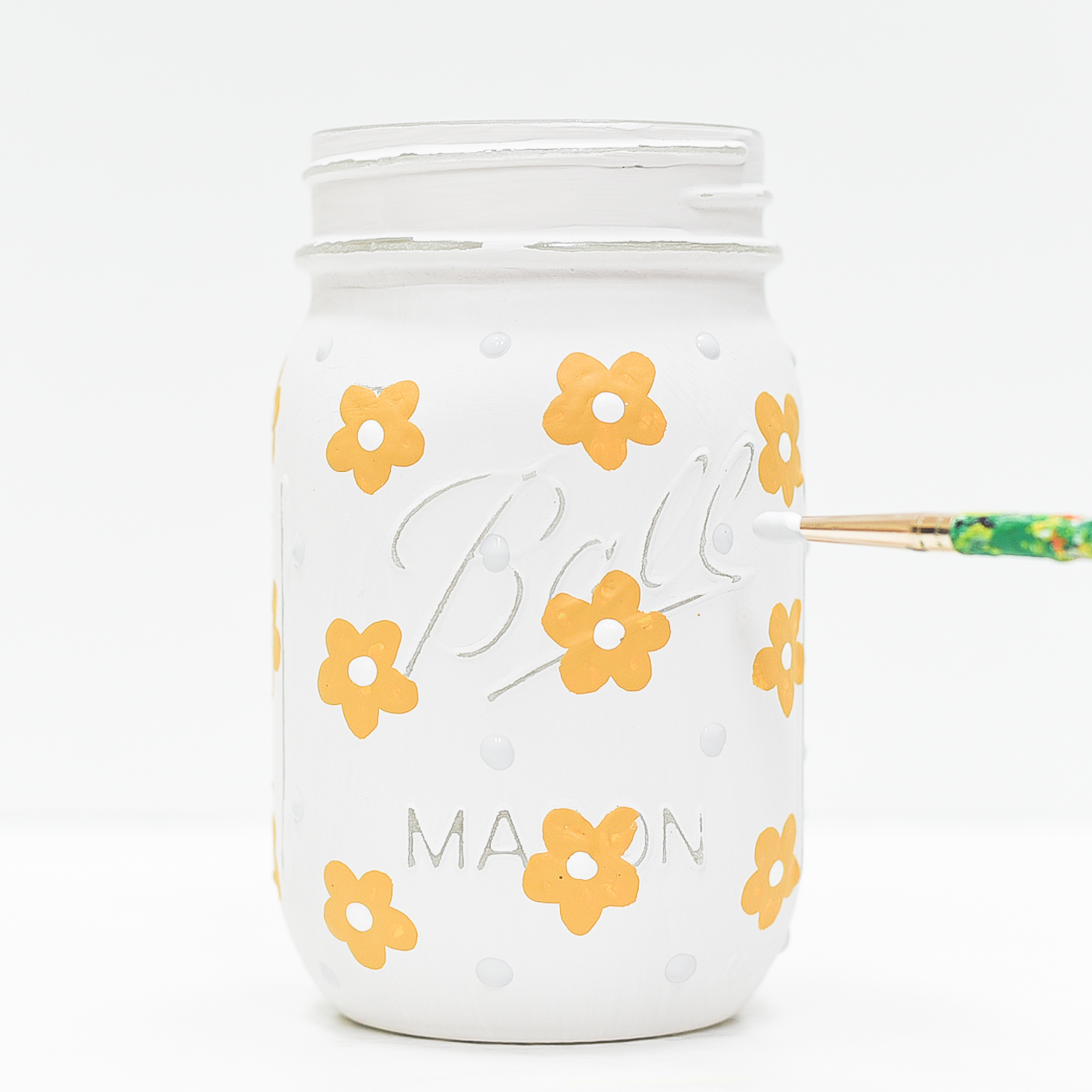 Add light gray dots.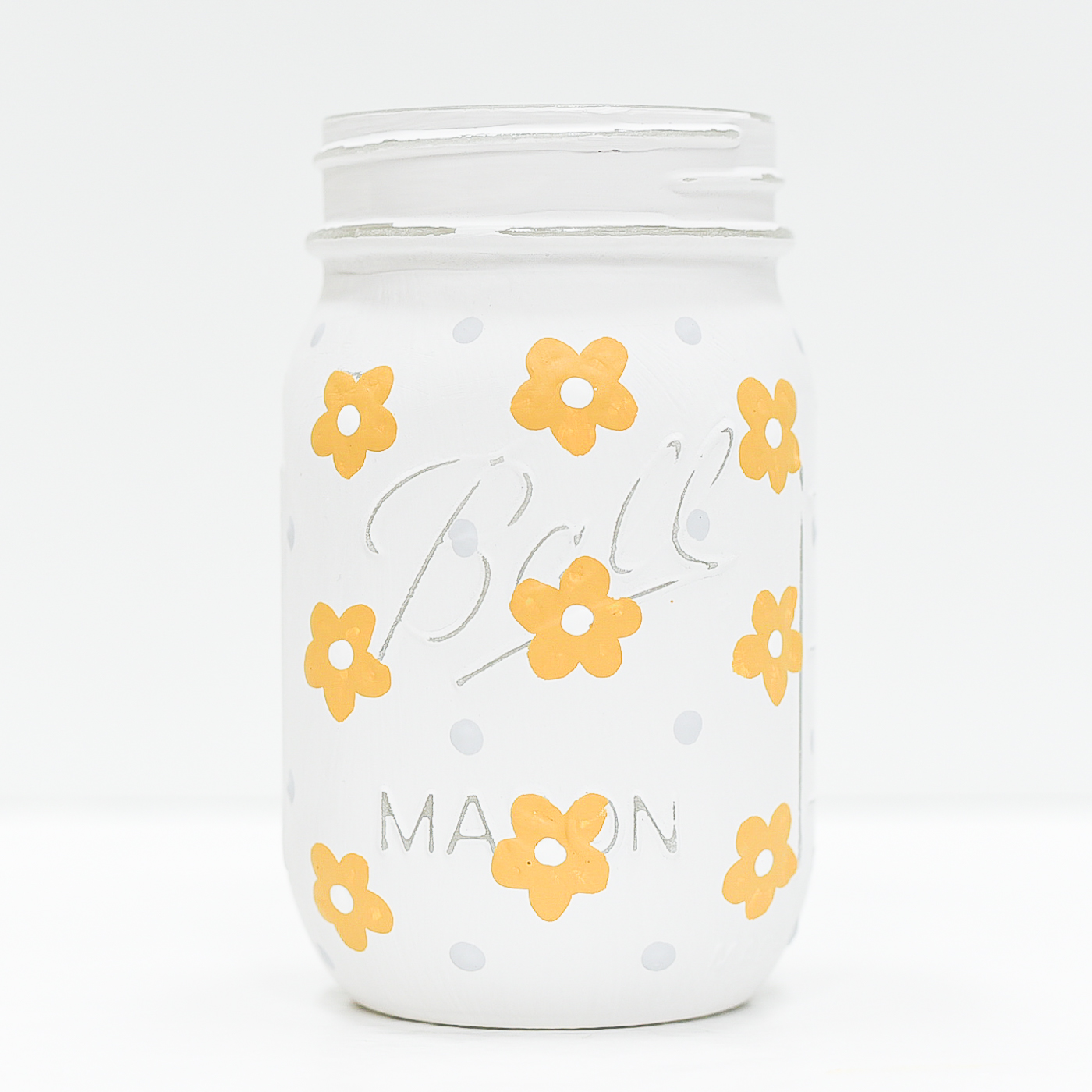 Let dry.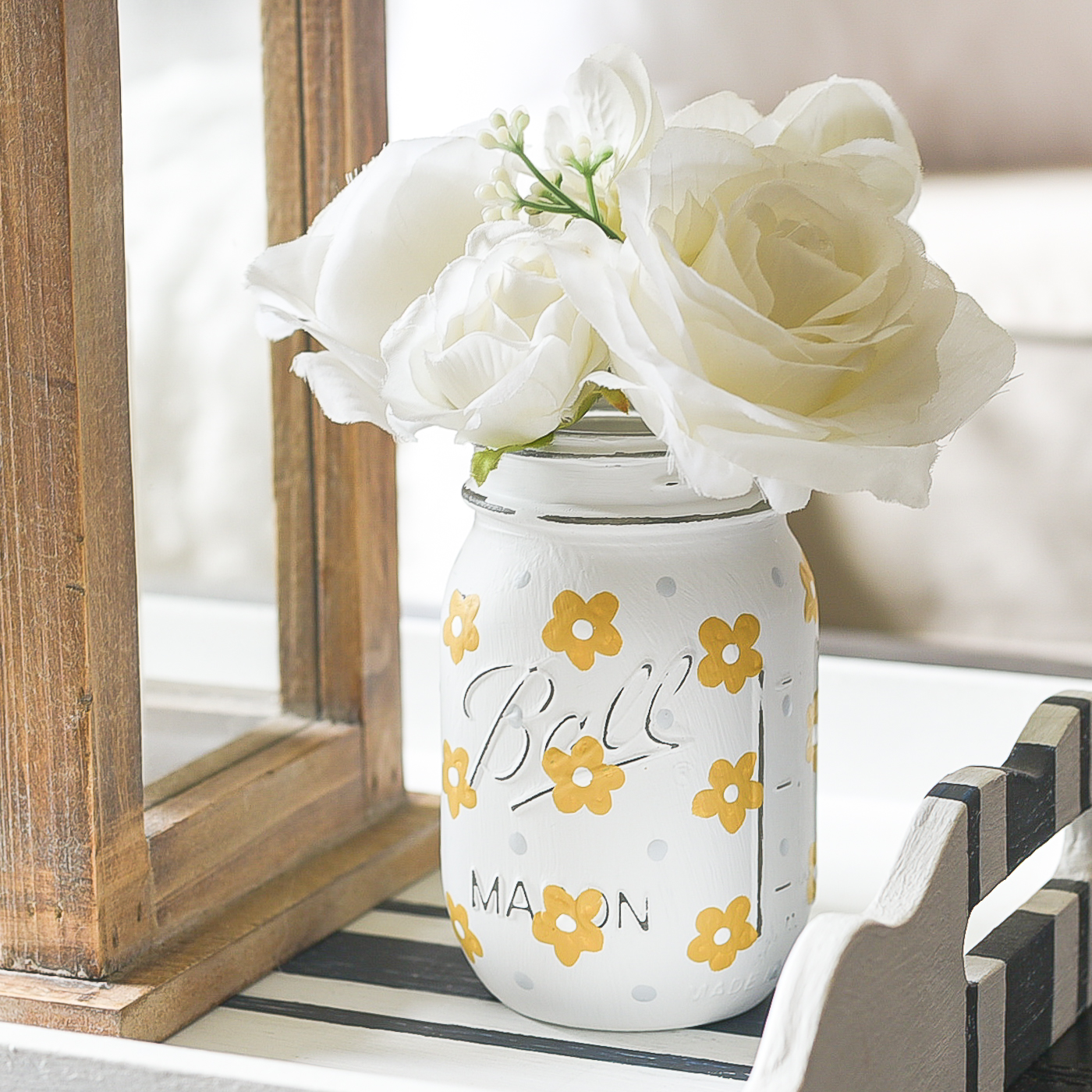 All that's left to do is add flowers!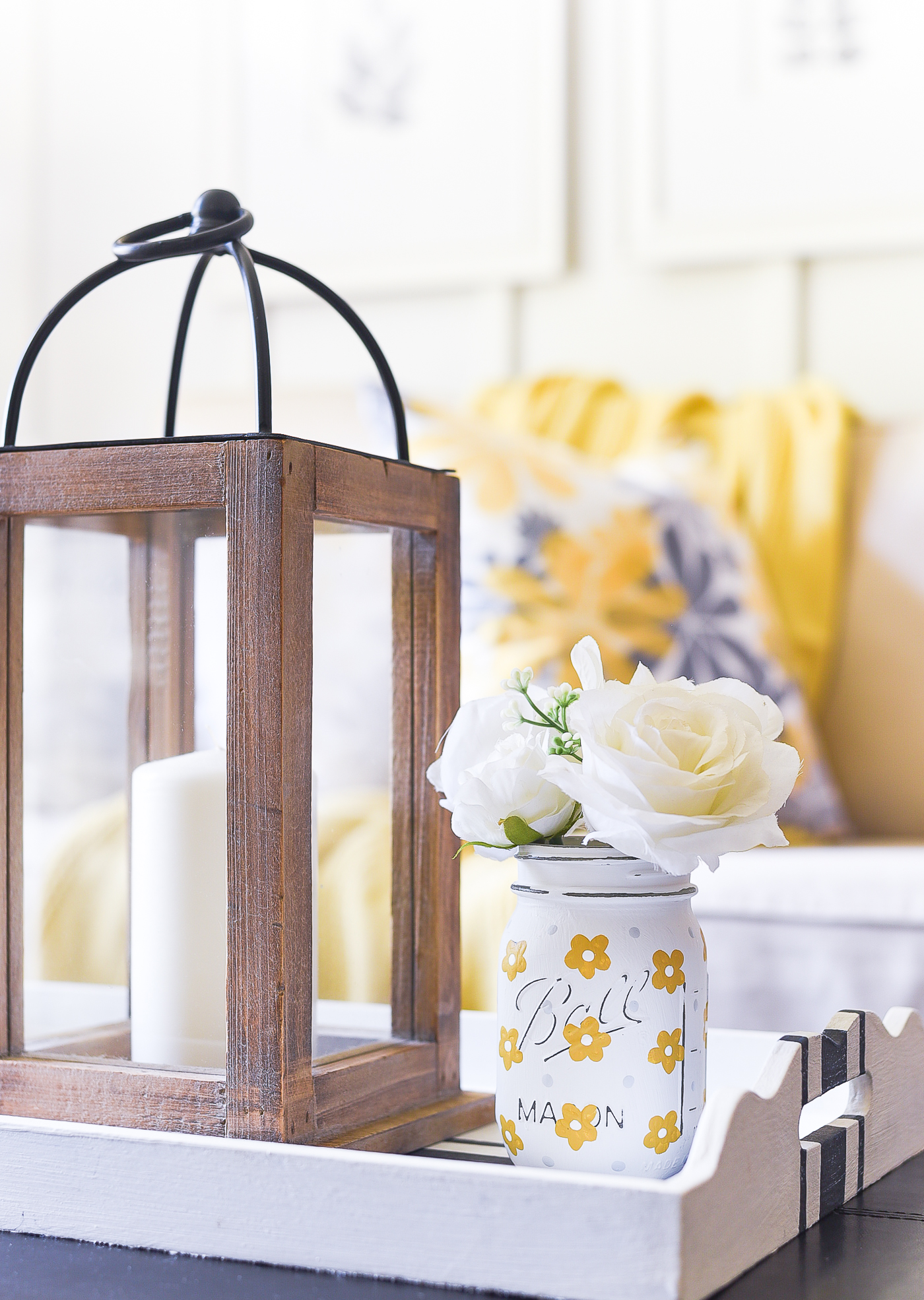 And there you have it: A pretty yellow daisy respite from this topsy turvey world!
I may even have to do a back handspring in celebration. 😉
Pin It!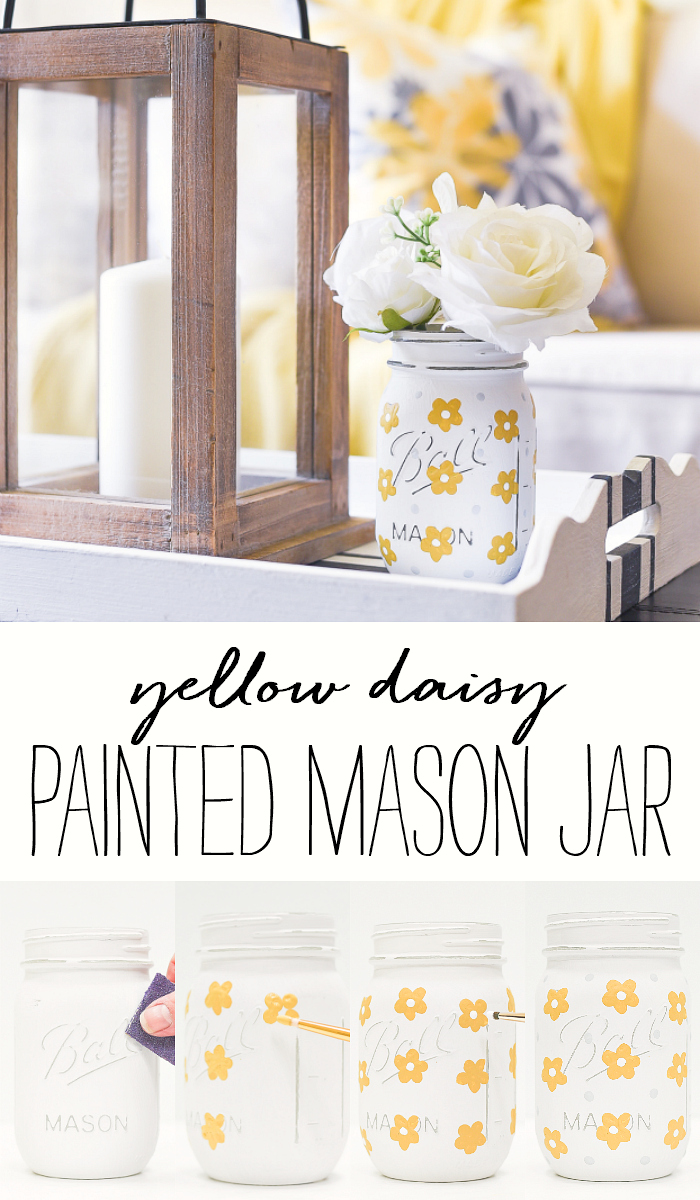 You Might Also Like: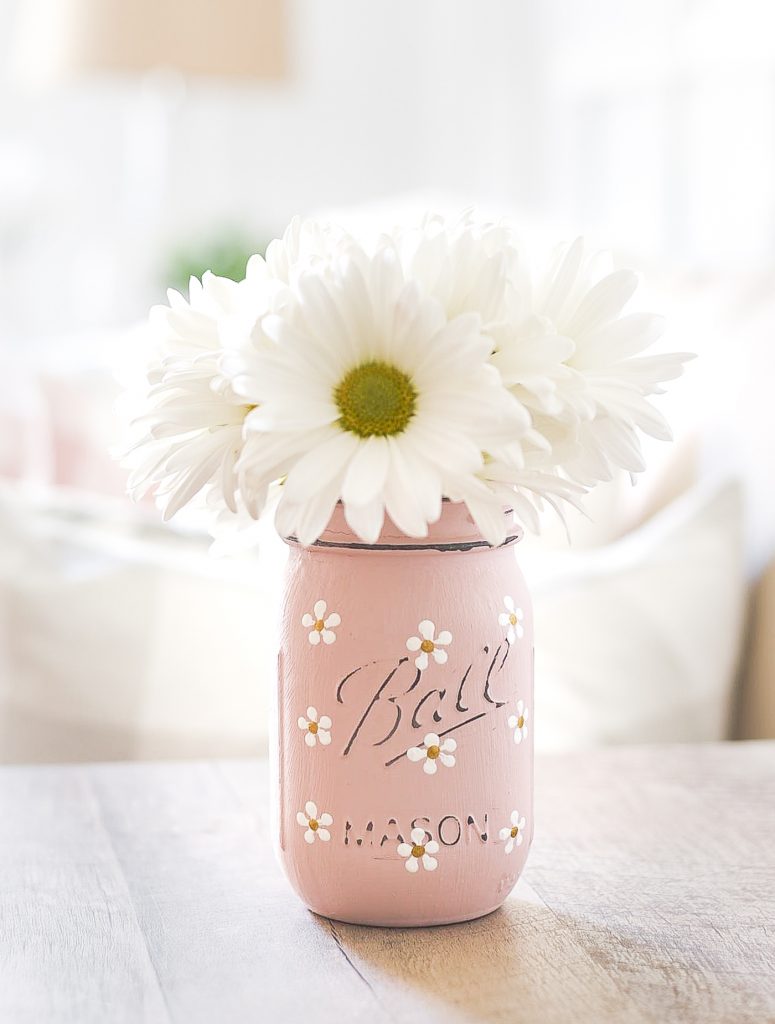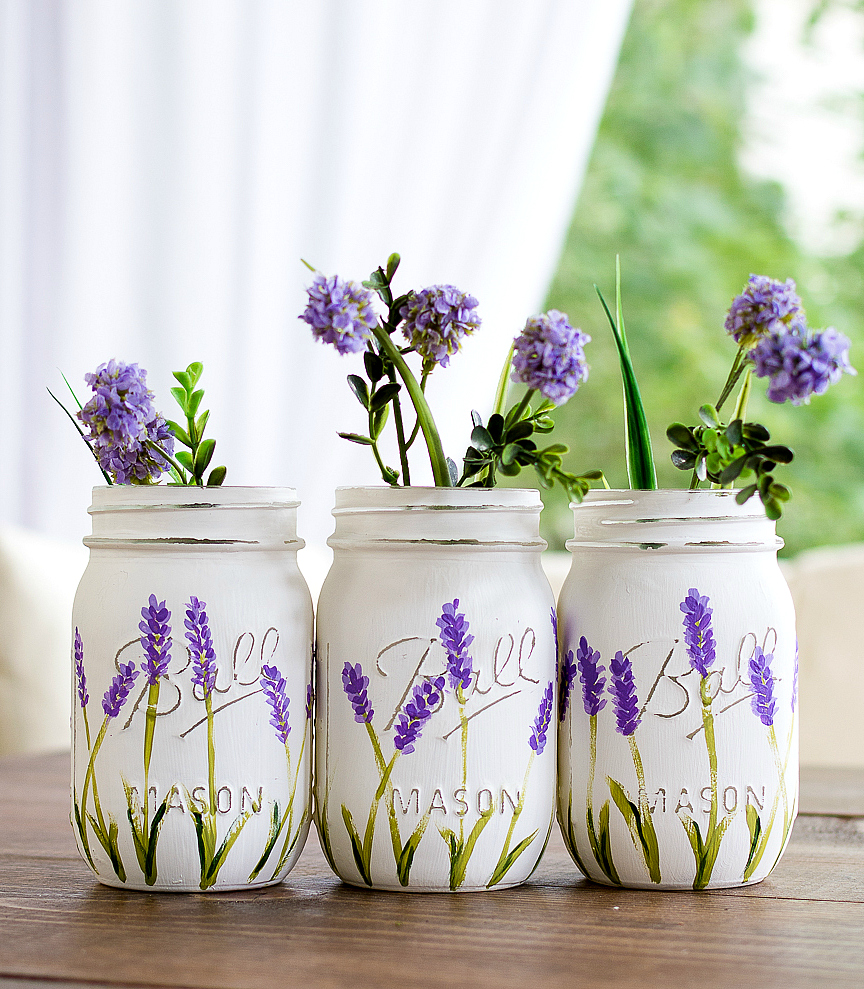 You can find all my mason jar craft projects at this link.