December in the City – December in Chicago – Cozy Living in December.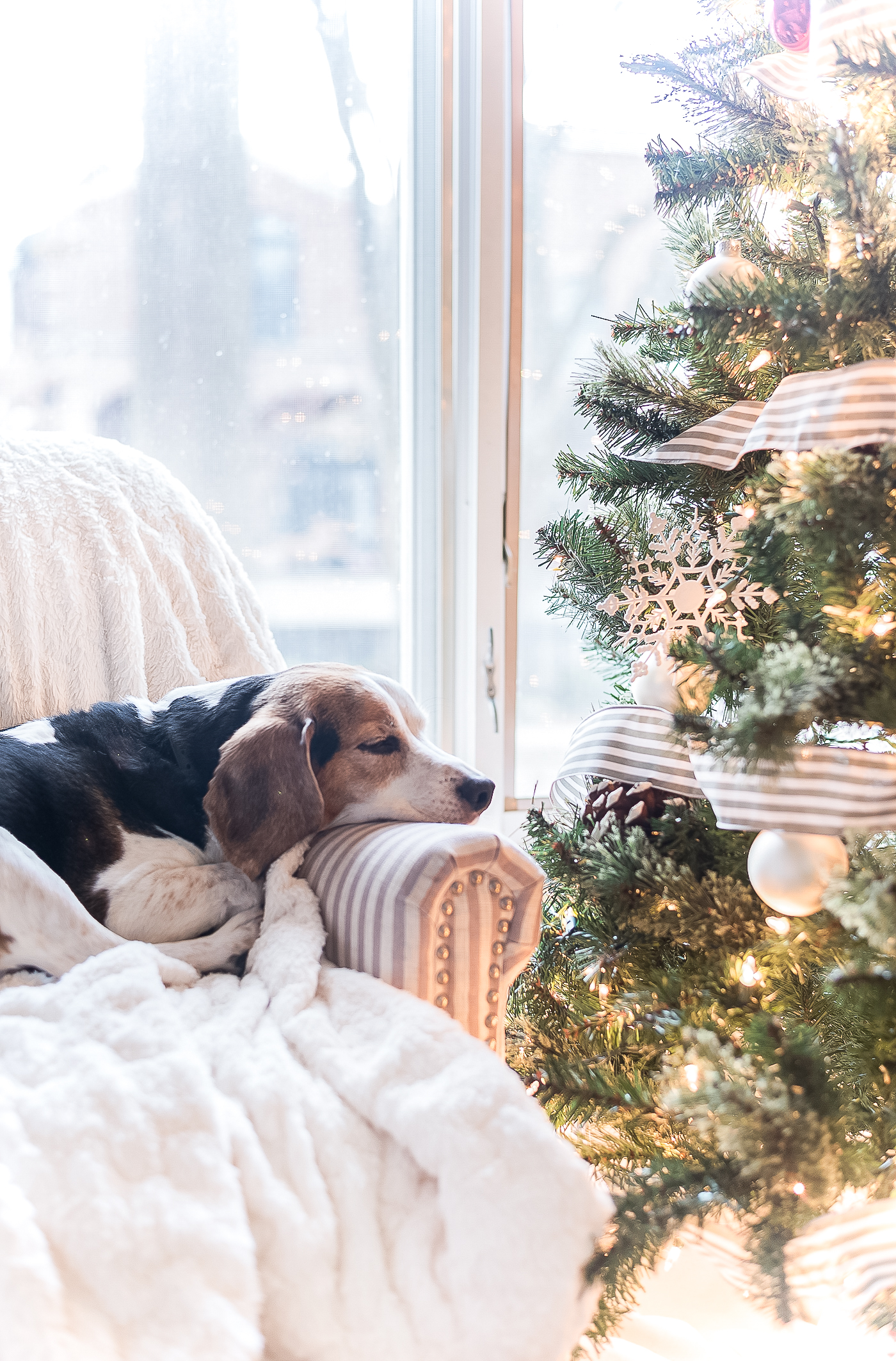 It's the first Saturday of the month and that means I'm joining up with some fabulous bloggers (led by Jennifer @Town & Country Living) to share how we make our homes and lives cozy in the month of December.
December in Chicago can range from mild (and even a bit rainy) to bitter below zero cold. And we aren't even guaranteed snow on the ground when Christmas day rolls around.
I mean, cold with no snow is just cold. Especially on Christmas day!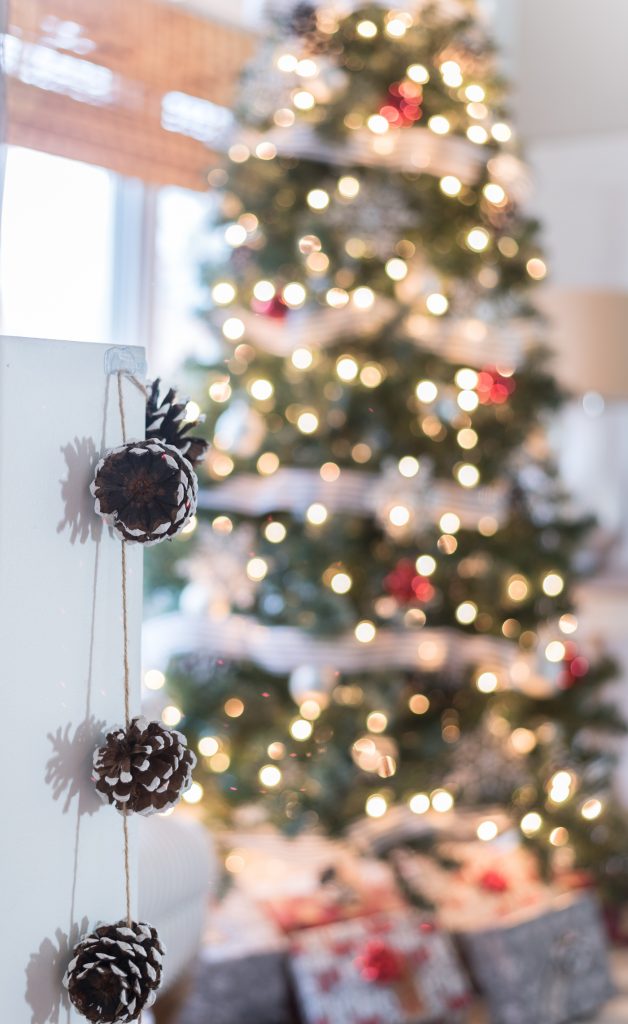 But regardless of temperature or snow fall levels, December gets a pass from me. You will hear zero complaints about said temperatures and said snow fall levels.
Okay, not entirely true. I will complain if, once again, we have no snow on the ground on Christmas day!
But this month (mostly) gets a pass from me is because December comes with twinkle lights!
Just look at that top picture. Even Ernie the Beagle likes getting cozy in December with the twinkle lights.
And you know what happens when you live in a city where your house is just an arm's reach from your neighbors?
It means lots and lots and lots of twinkle lights lighting up your street, your block and your entire neighborhood!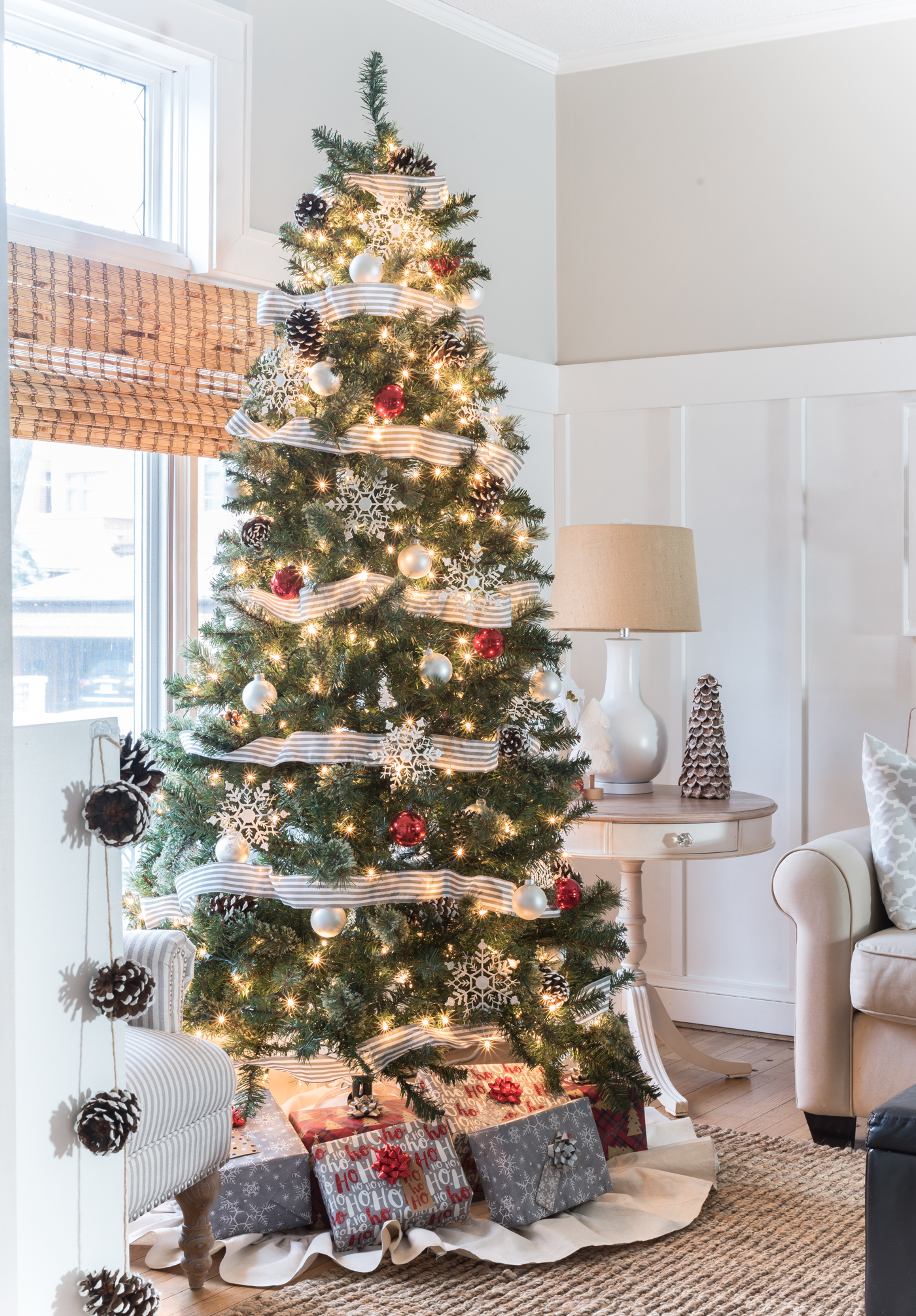 All I need to do is look out the front window and my heart is filled with all those twinkling twinkle lights!
Now, admittedly, I'm running a little late this year in pulling out the twinkle lights (as I explained in yesterday's post). So this is my tree from last year …
but I'm pretty sure this year's tree will look eerily similar to last year. 🙂
And my neighbors with all their twinkle lights are putting me to shame. So today, as you read this, I will be making a thousand trips down to and up from the basement to pull out the Christmas decorations.
And the twinkle lights!
Because honestly, inside I'm feeling a little twinkle light deprived!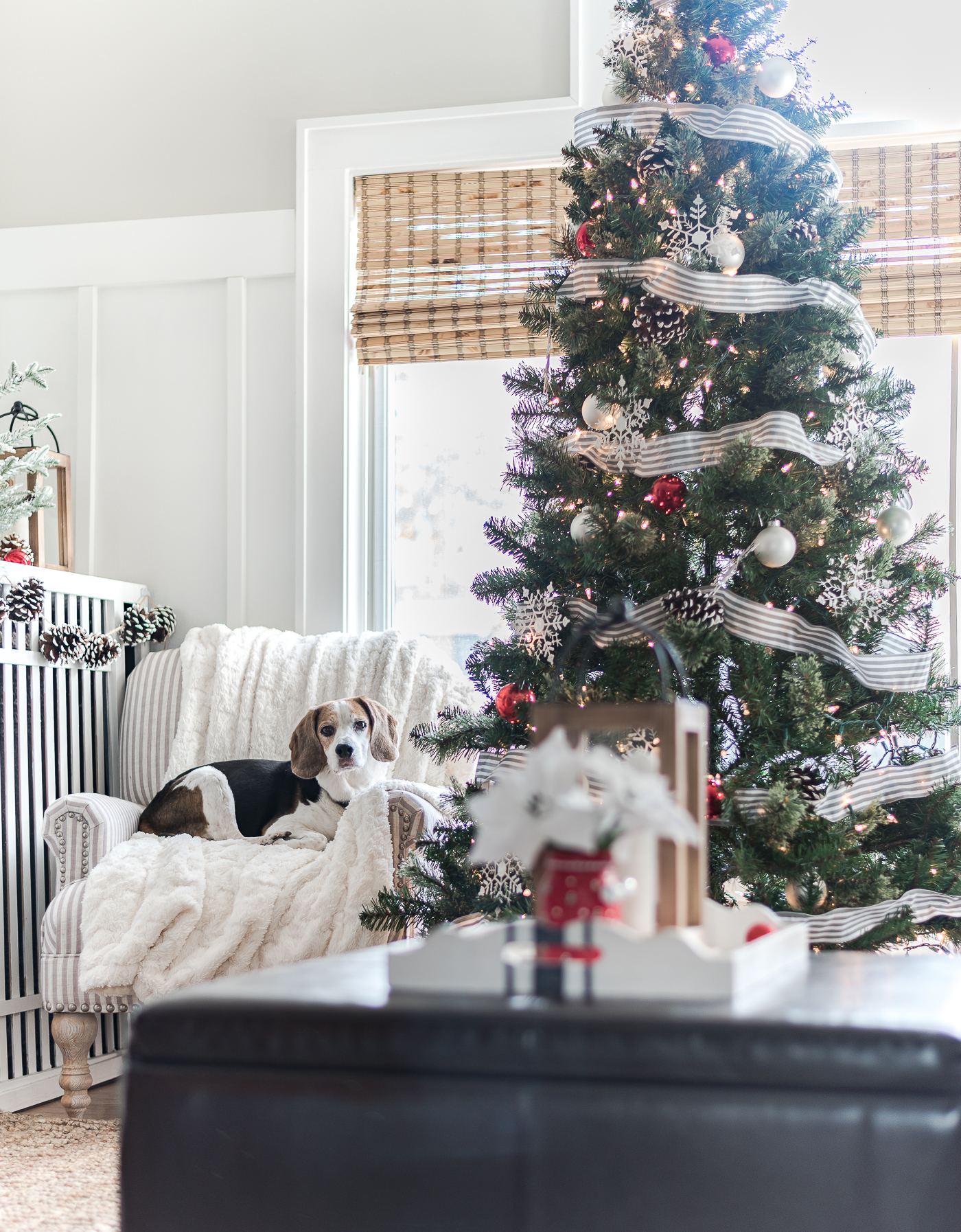 The one downside of the twinkle lights is that I can't see that cozy, fluffy pup when I'm working on my laptop …
because I sit on the other side of that twinkling tree.
So for the next month or so, I can't just reach over and give him a little pet on the head.
Though, I'll be honest, I don't think he minds all that much. He's not a beg for pets kind of dog. In fact, after he "allows" me to pet him he expects a treat! Ha!
Be sure to follow the links below to see how my fellow bloggers are making their homes — and lives — cozy this December:
Finding Silver Pennies / Vinyet Etc. / Making It in the Mountains
Duke Manor Farm / It All Started with Paint / Town and Country Living
Sincerely Marie Designs / Hymns and Verses / Creative Cain Cabin
And you can find my full collection of Chicago Cozy Living in the City posts at the links below:

September in the City / October in the City / November in the City