November in Chicago – Thanksgiving Table Setting Ideas – Cozy Living Ideas for November.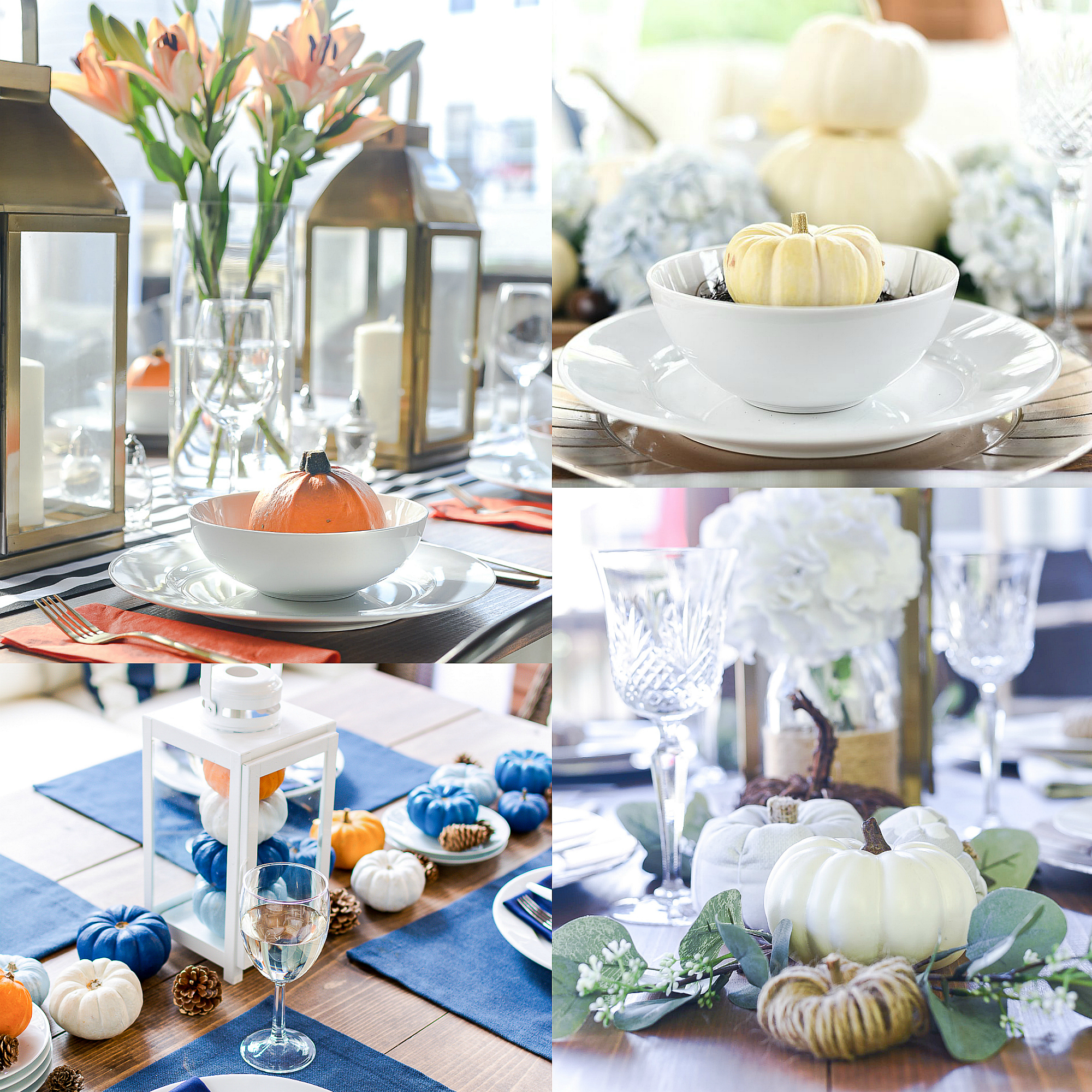 November.
Sigh.
I'll be honest. If it wasn't for that big giant feast at the end of the month — you know, the one with the turkey and stuffing and cranberry sauce — you (November) could quite possibly be my least favorite month of the year.
Sure, you're not the coldest.
Sure, you don't typically come in with snow (unlike this year!).
Sure, you're one of the shortest of months of the year.
But none of these truths can overlook the fact that you're the gateway month. You, November, are the beginning of what will only be a long, cold, gray (and potentially snowy) Chicago winter.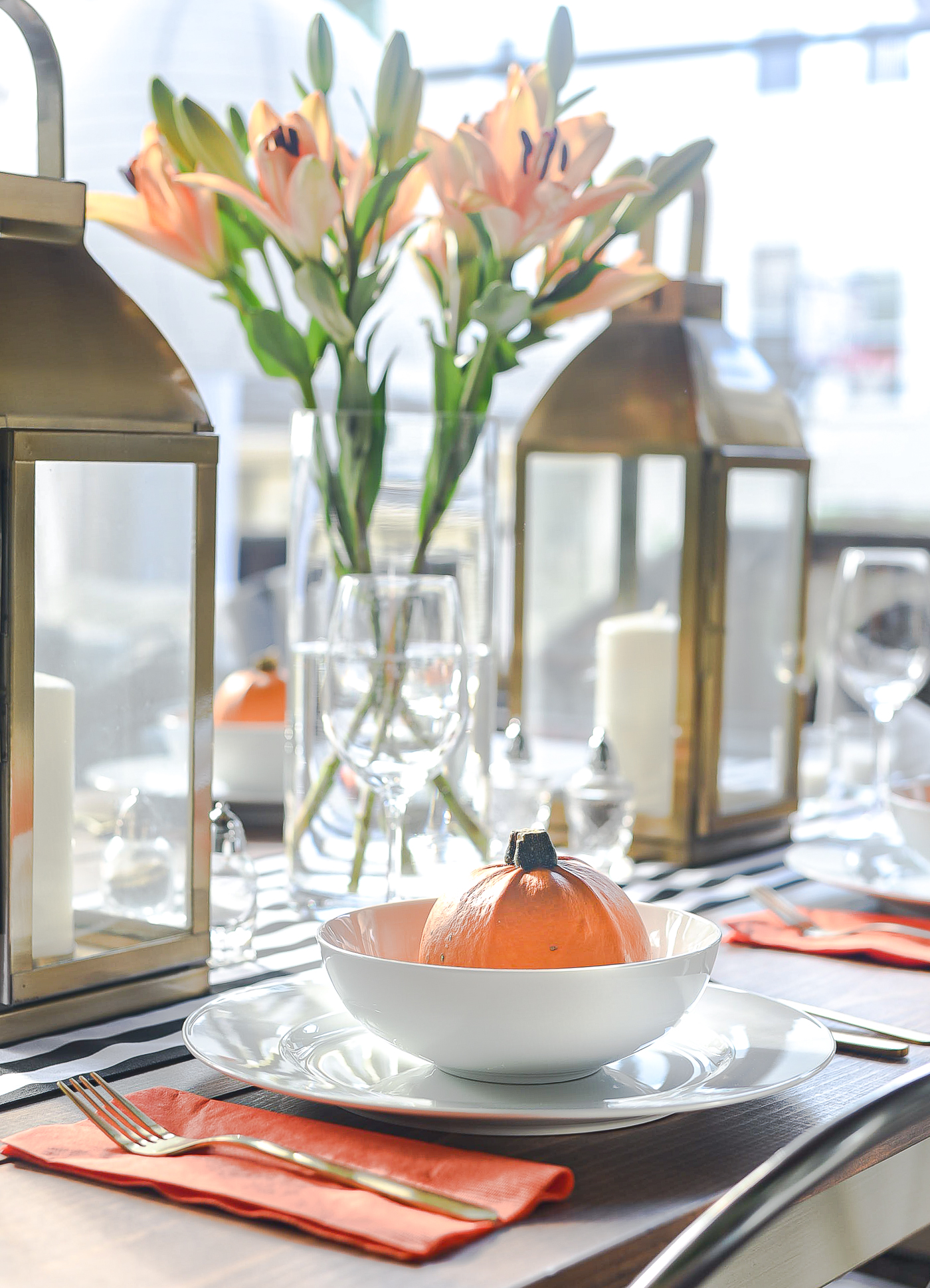 So in November, I find myself bringing the cozy inside. And occupying myself with Thanksgiving preparations …
you know, to try and distract from that cold thing. 🙂
Once again, I'm joining some blogging friends (organized by Jennifer at Town & Country Living) to share some thoughts on how we make each month cozy!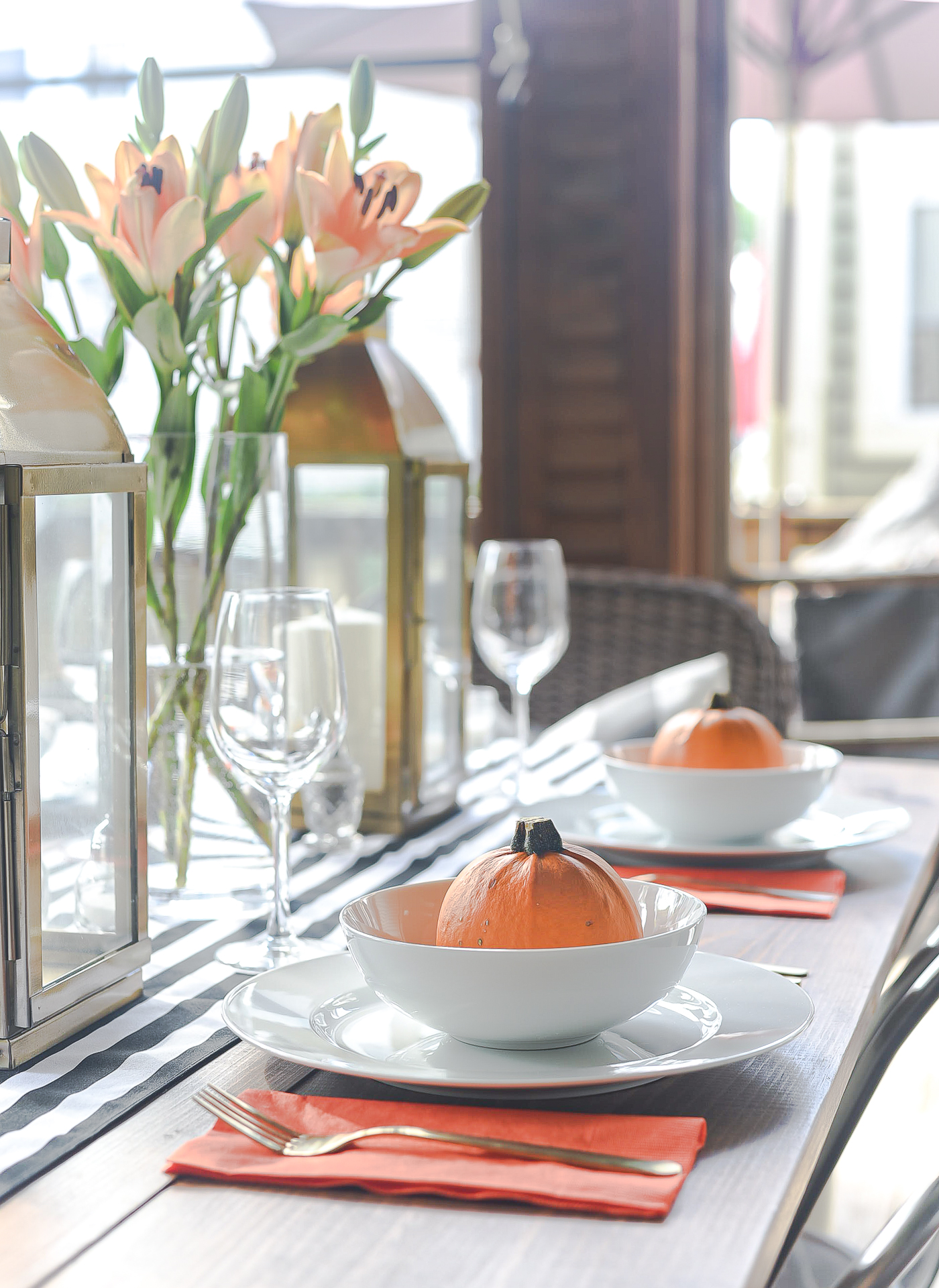 In November, I like to focus on creating cozy table setting ideas for that big end-of-month feast. Like this one I recently created that features black, white and orange.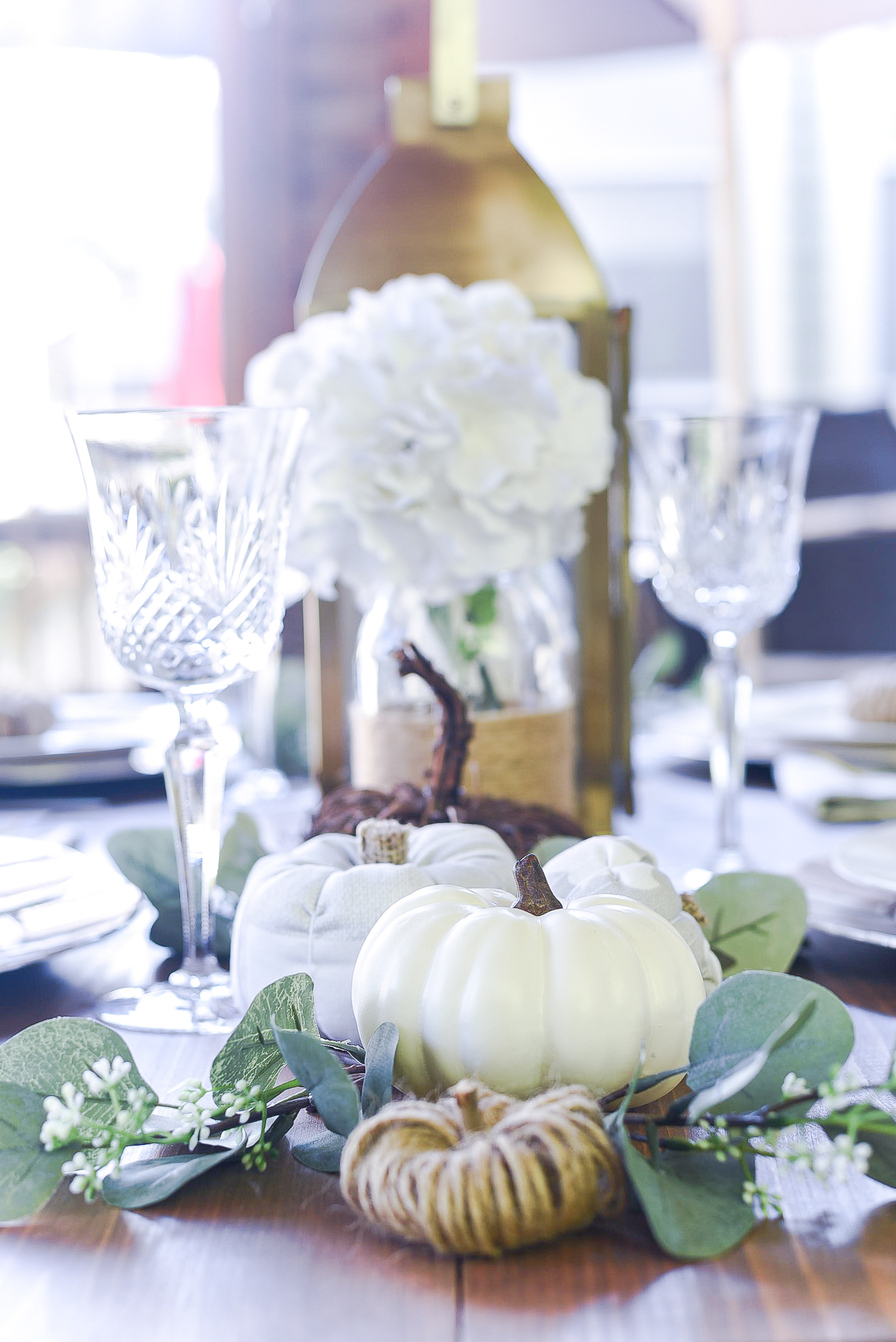 And then there's this more neutral centerpiece and table setting, using fabric pumpkins and jute pumpkins and faux eucalyptus …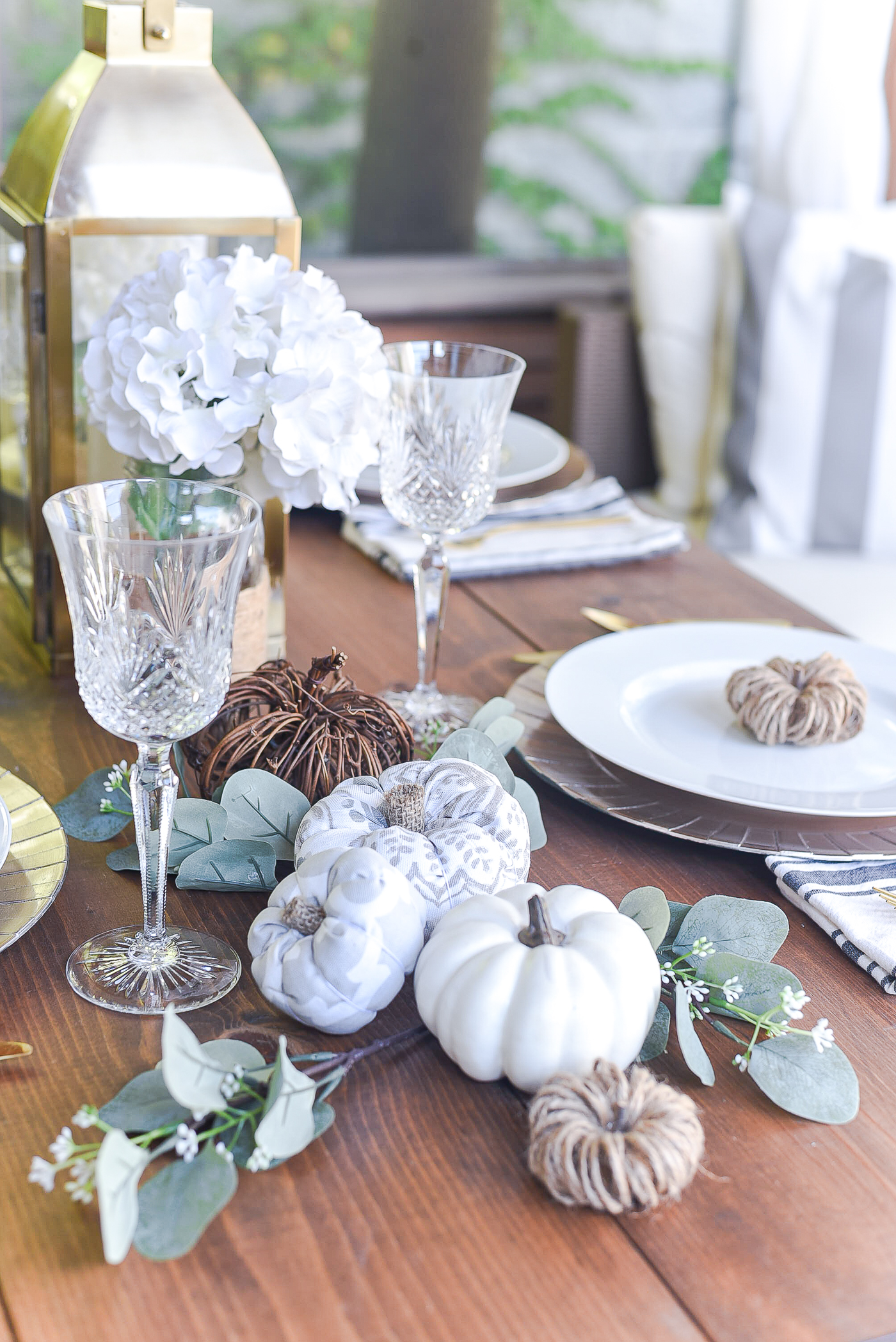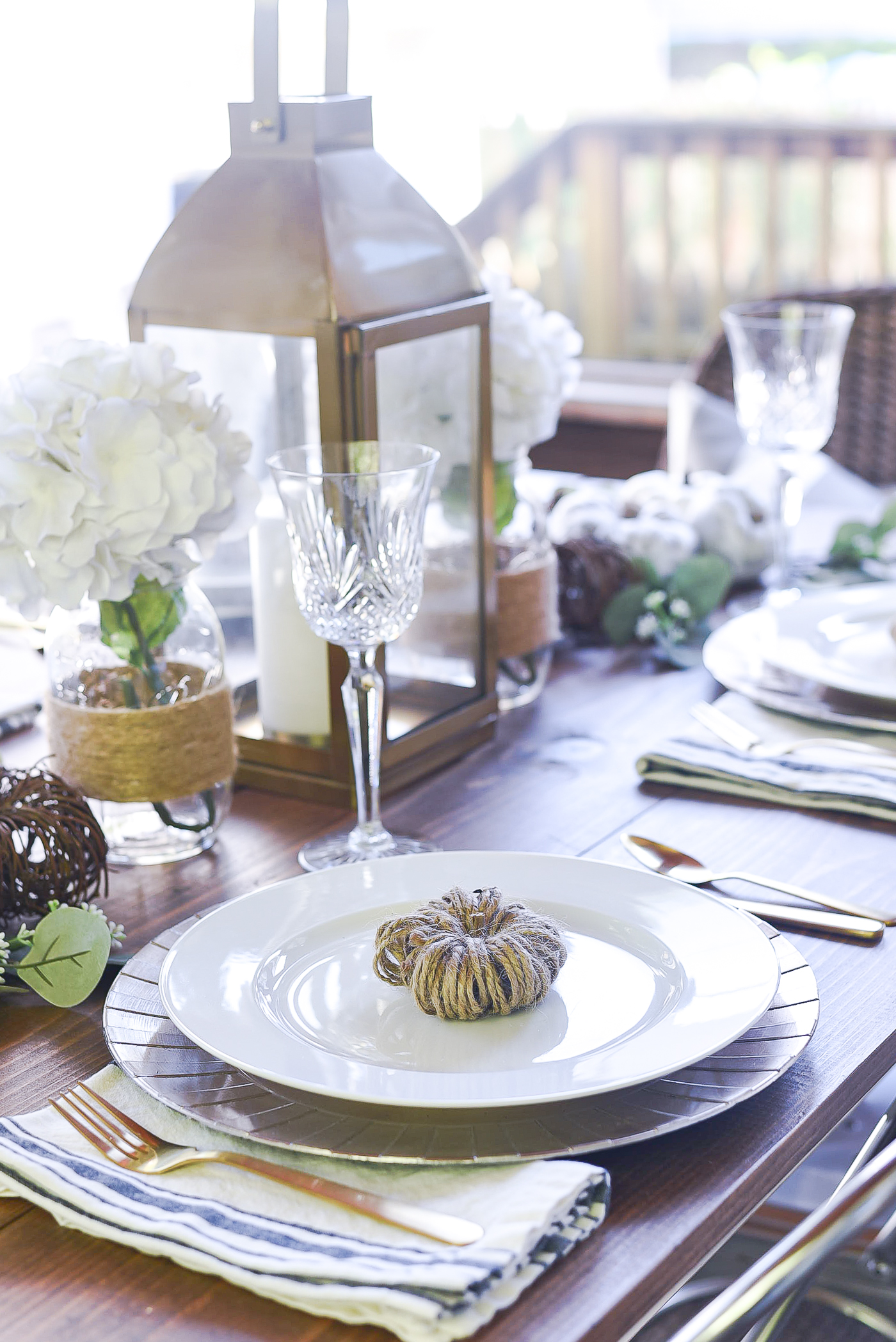 I also really liked the year I went all white pumpkin and hydrangea. Everything was real and fresh …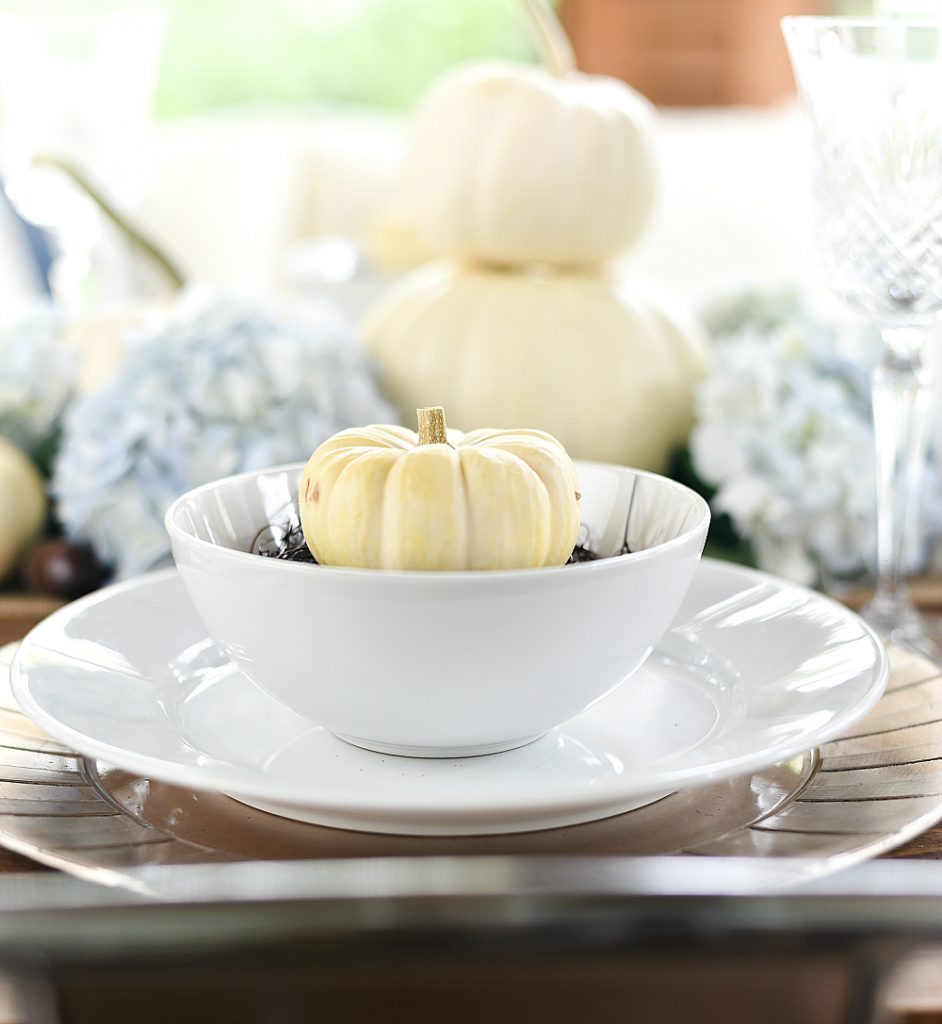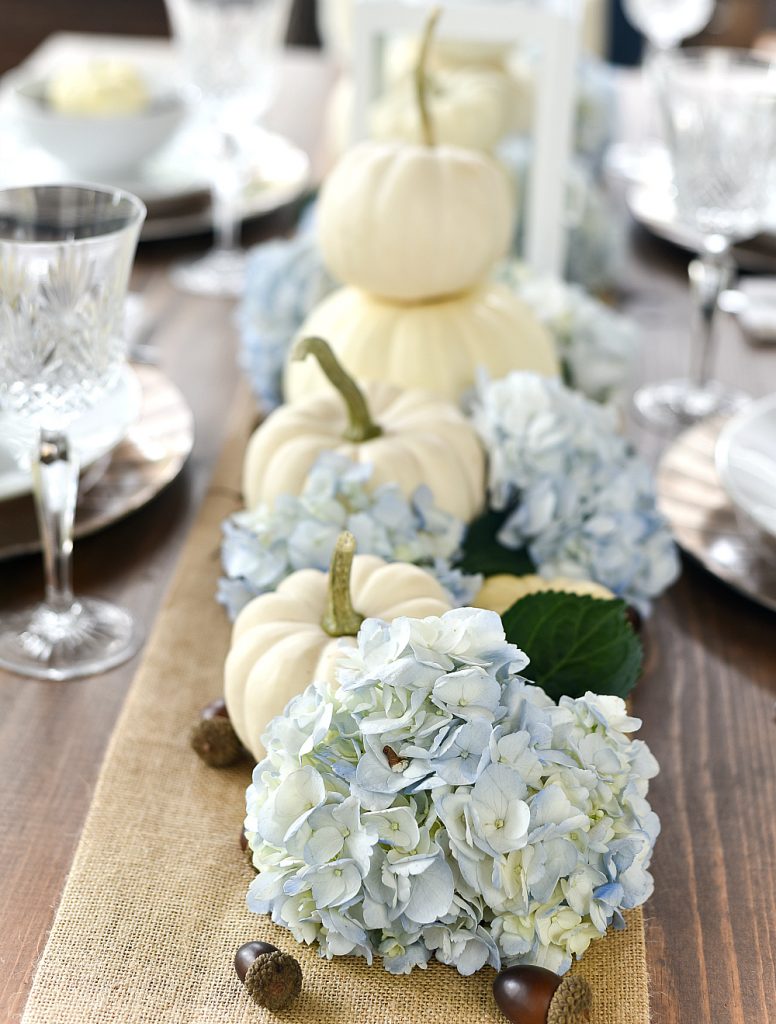 Remember when I was all about color and contrast? Before I adopted neutrals? That's when I went crazy and painted pumpkins for my Thanksgiving table setting idea …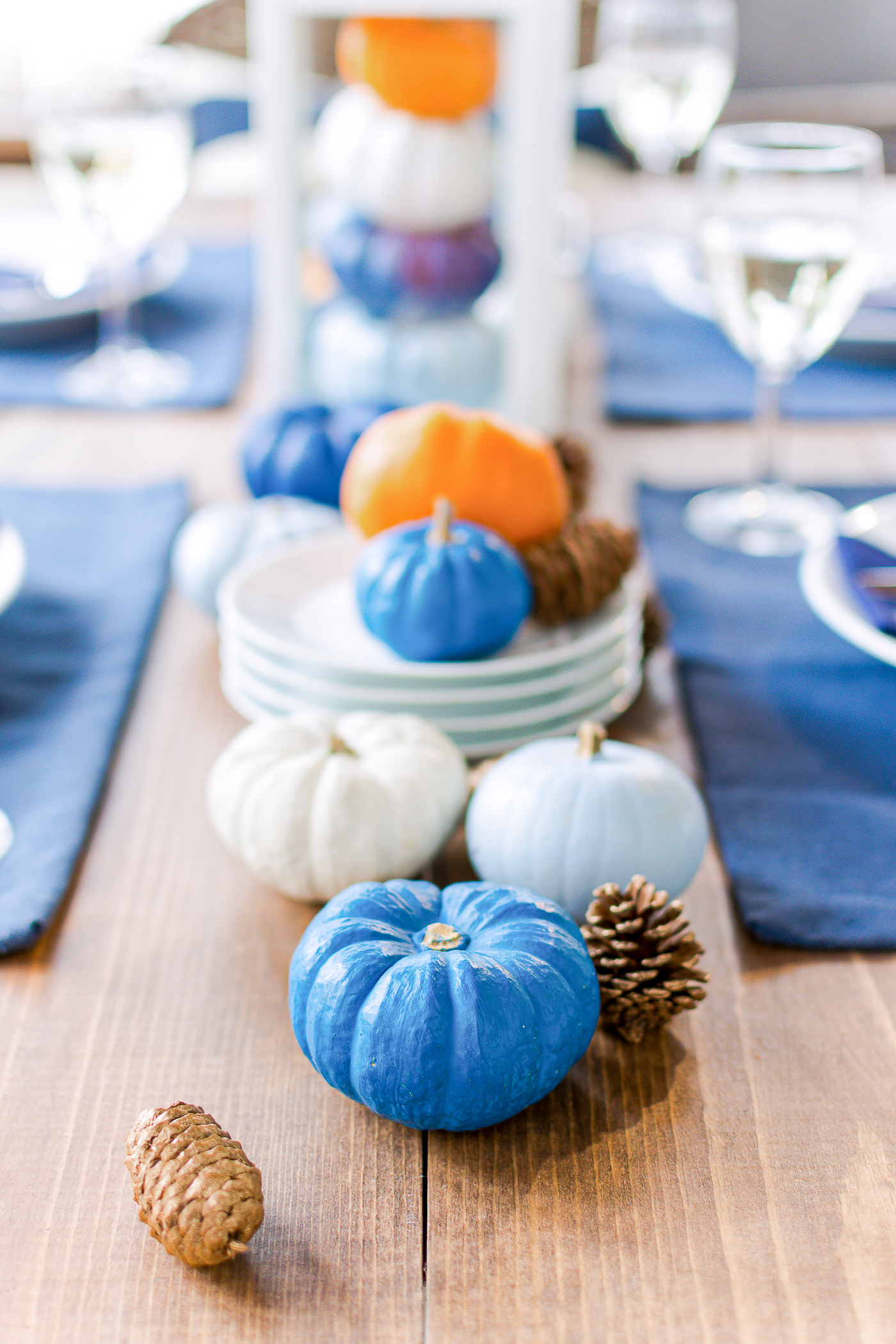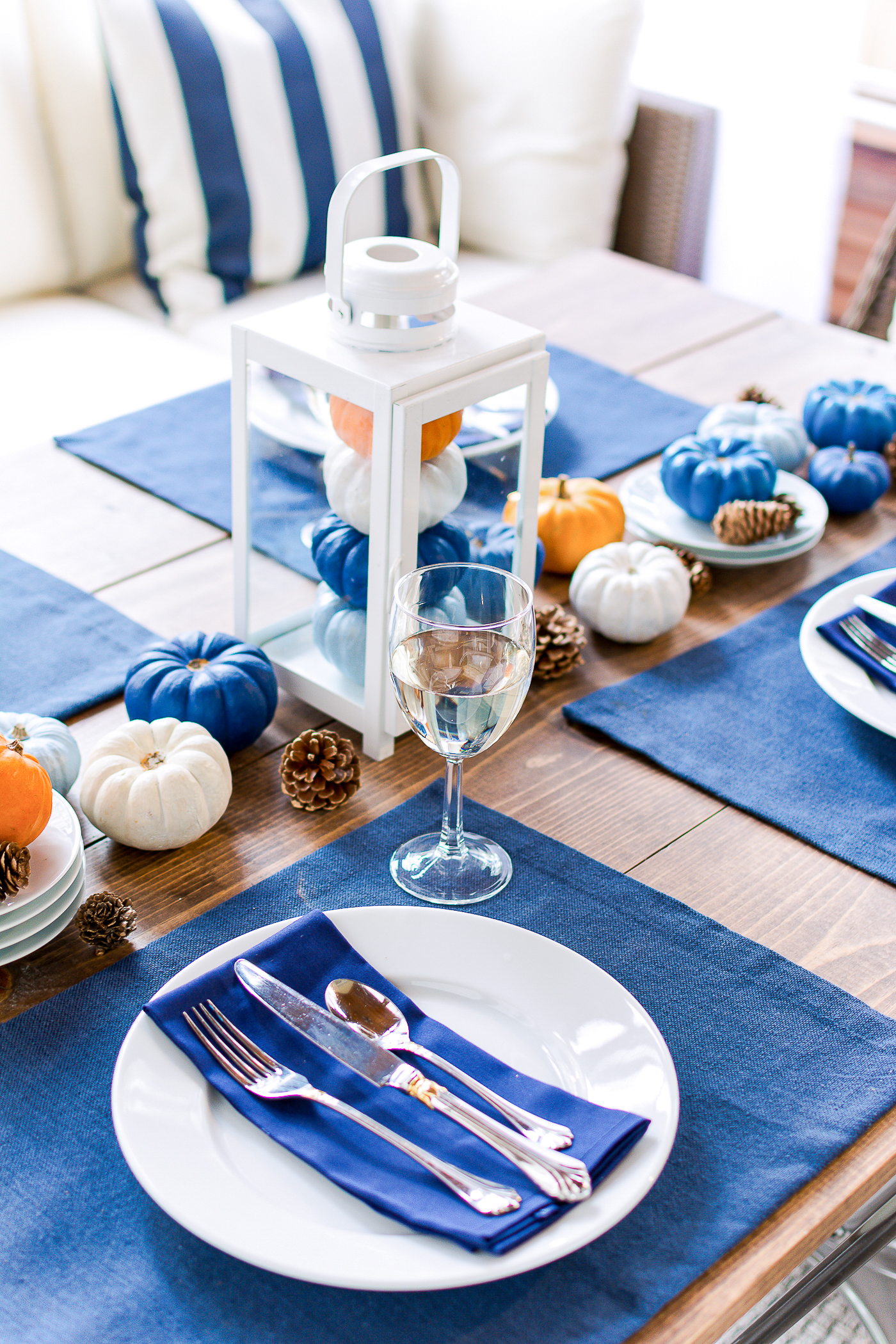 A few years back I even created a free printable place card for Thanksgiving.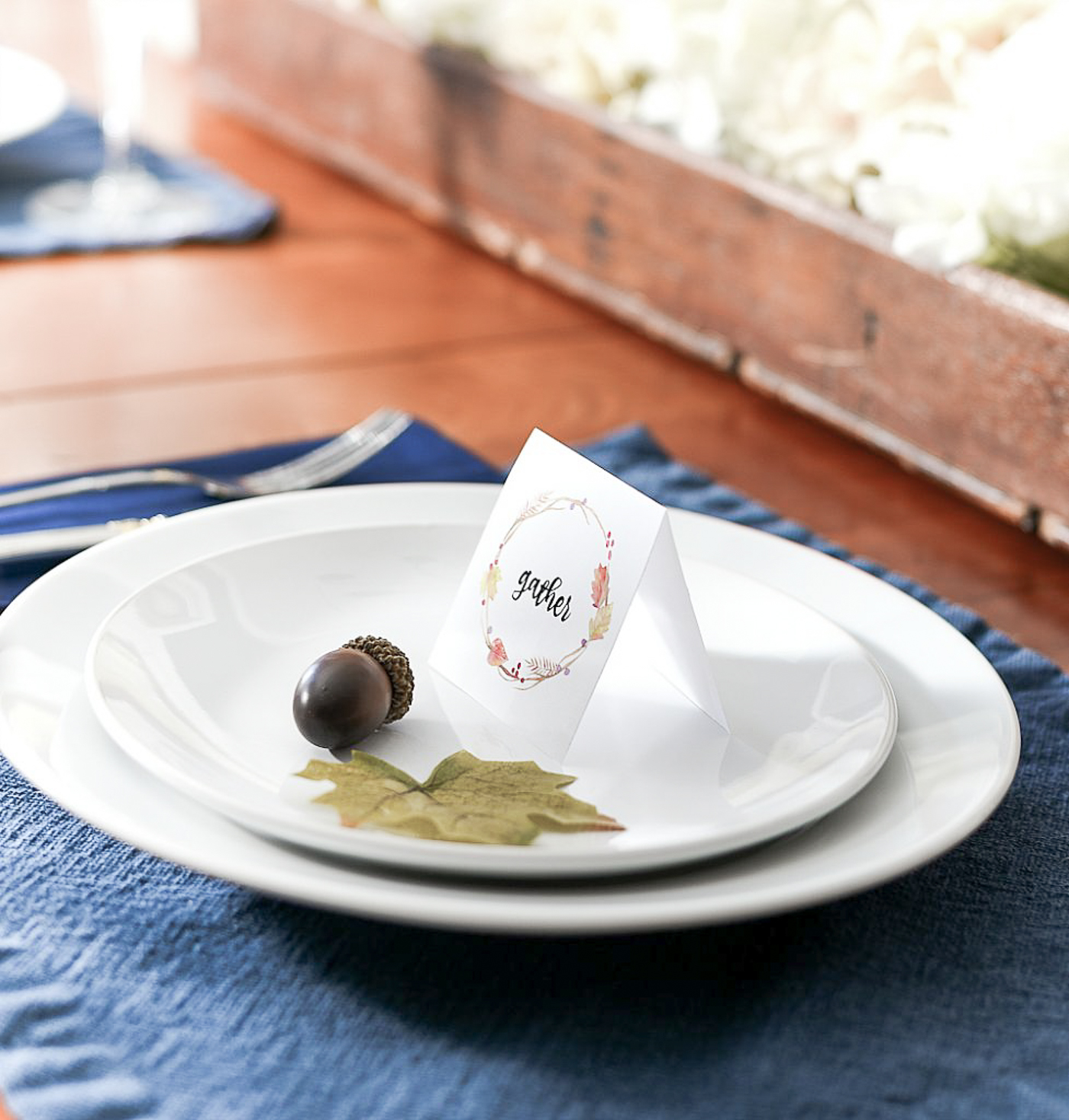 But the #1 thing I look forward to in November … and what truly makes the house super cozy … is setting up the Christmas tree in the dining room in time for that end-of-month feast!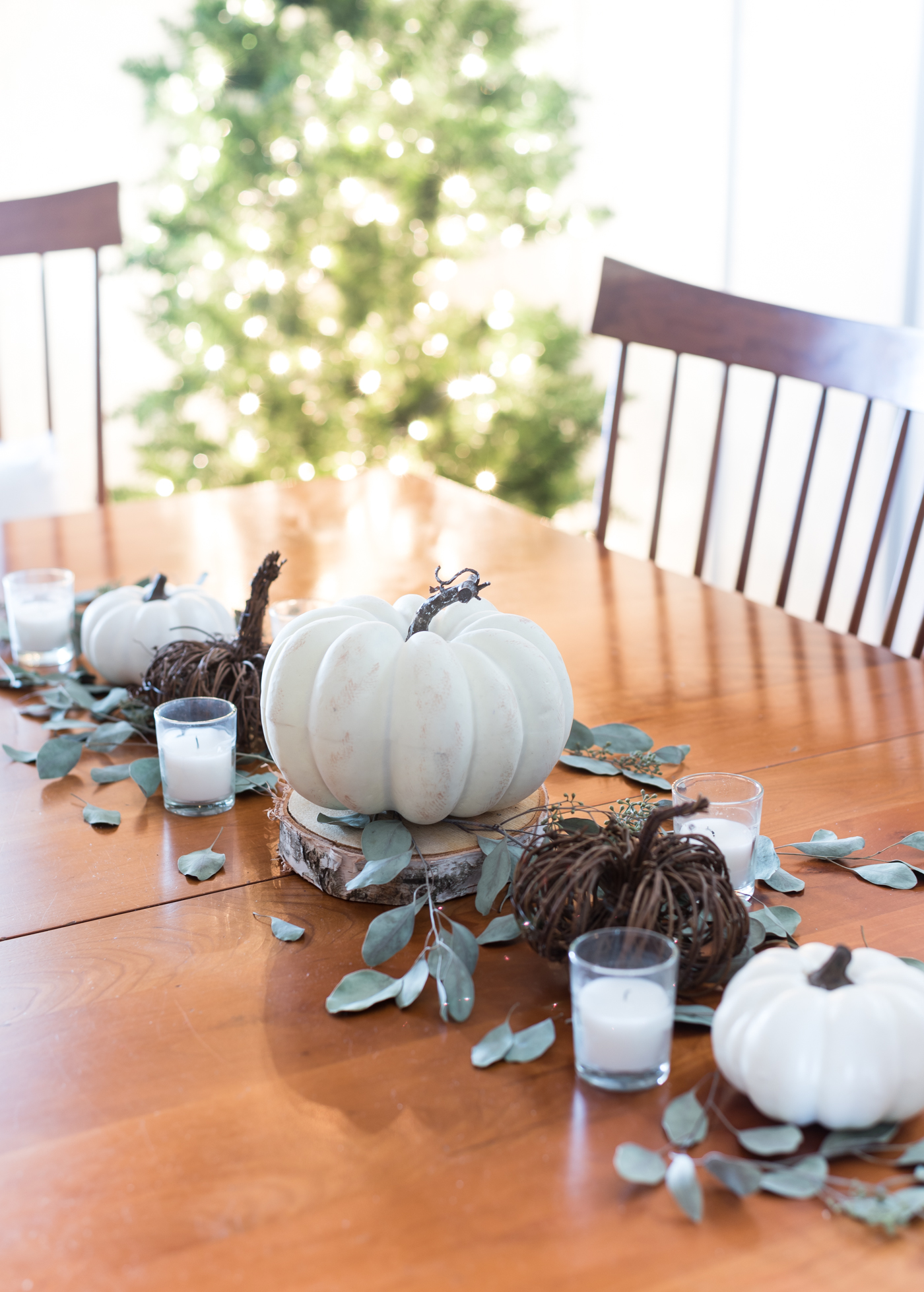 Twinkle lights make everything better!
Be sure to check out my blogging friends to see how they cozy up to November!
Duke Manor Farm / Sincerely Marie Designs / Finding Silver Pennies / Creative Cain Cabin
Town and Country Living / Making It in the Mountains / It All Started with Paint
Pin It!