How To Make A Faux Leaded Glass Window Tutorial.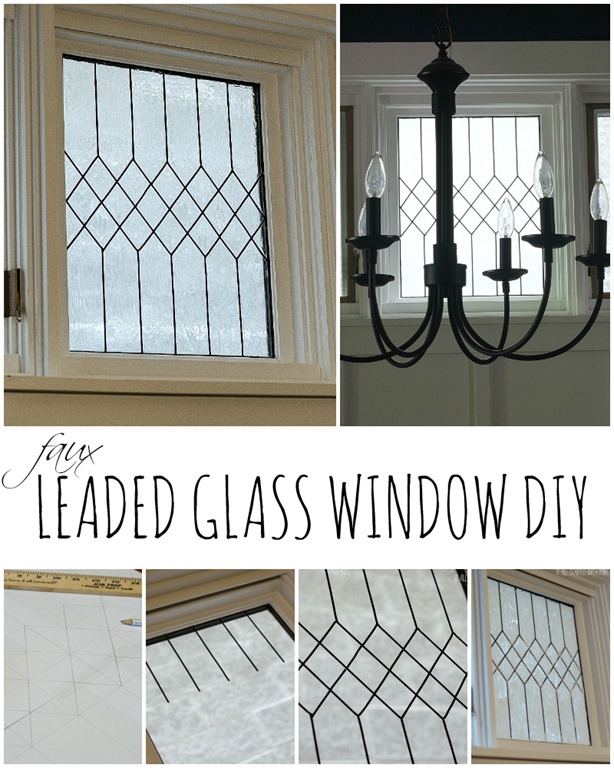 There's a serious misnomer about hundred-plus-year-old homes. Most people immediately assume they come with all those coveted old home architectural details. Filled with hand-crafted loveliness …
Rich crown moulding …
Beefy baseboards …
Sigh-inducing wainscoting …
… and dreamy stained glass windows.
The truth is, sometimes an old home is simply that. Old.
Our home was built in the late 1800's. And it doesn't have any of that old-home-hand-crafted loveliness. Which is the main impetus behind our diy remodeling – and this blog. A burning desire to add some old-world charm to our old-world house. Charm that either was either never here or, perhaps, stripped away by a previous owner …
… but I'm going with the "never here" option. I've seen pictures of our house "before" the previous owner bought it. And trust me, there was no way that hideous "before" exterior was hiding an inner gem.
I started the old-world charm mission in our dining room with a faux leaded glass window …
How To Make a Faux Leaded Glass Window
Materials*
Gallery Glass Simulated Liquid Leading
Gallery Glass Instant Lead Lines
Paper & Pencil
Ruler
Scotch Tape
*some affiliate links included.
I first drew out my design on a piece of paper sized to the window …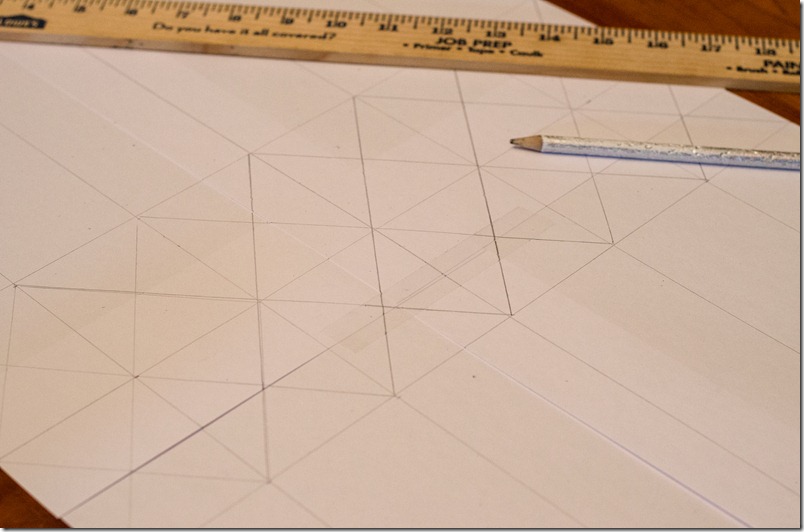 Now, if I could easily reach the outside of the window, I would just tape that drawing to it and get to work. But that wasn't an option. So I put my drawing up against the window and, using a pencil, lightly marked off my lead line start points on the frame …
Then it was time to grab my Gallery Glass supplies …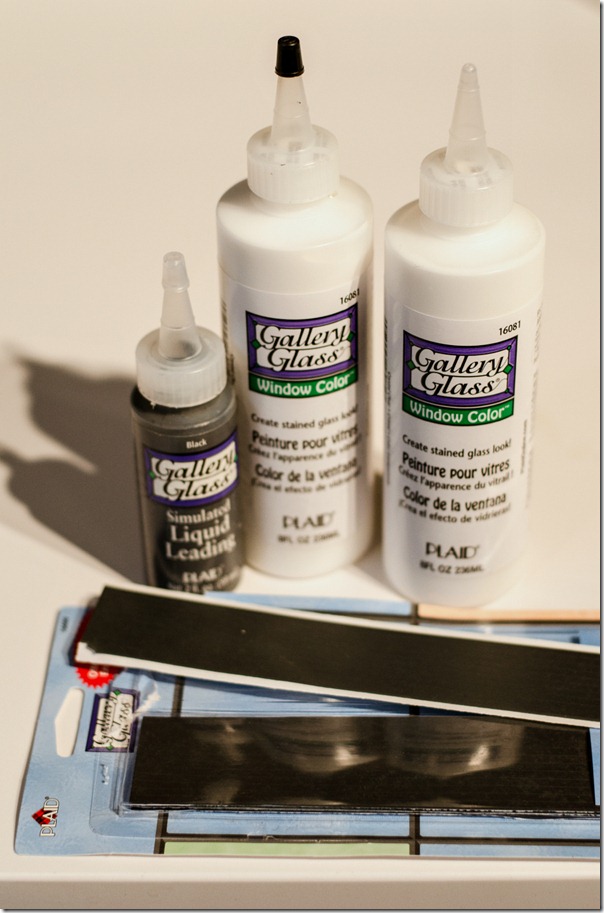 Those instant lead lines leading strips are pure genius. You can easily cut them. Easily reposition them. I just used a level to keep my vertical lines straight.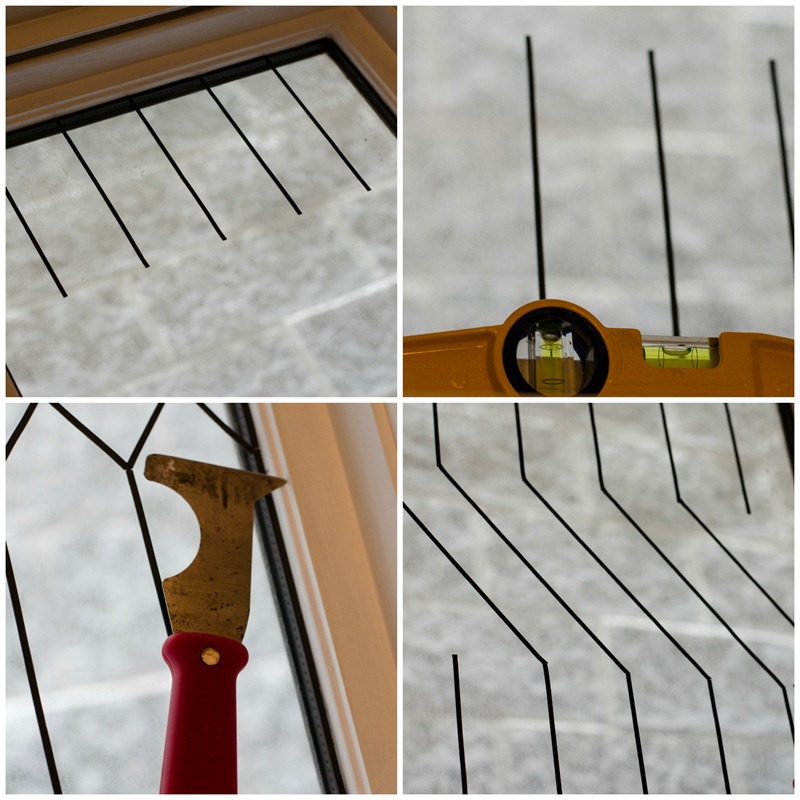 Then it was time to "solder" the open spaces between the lead lines using liquid leading …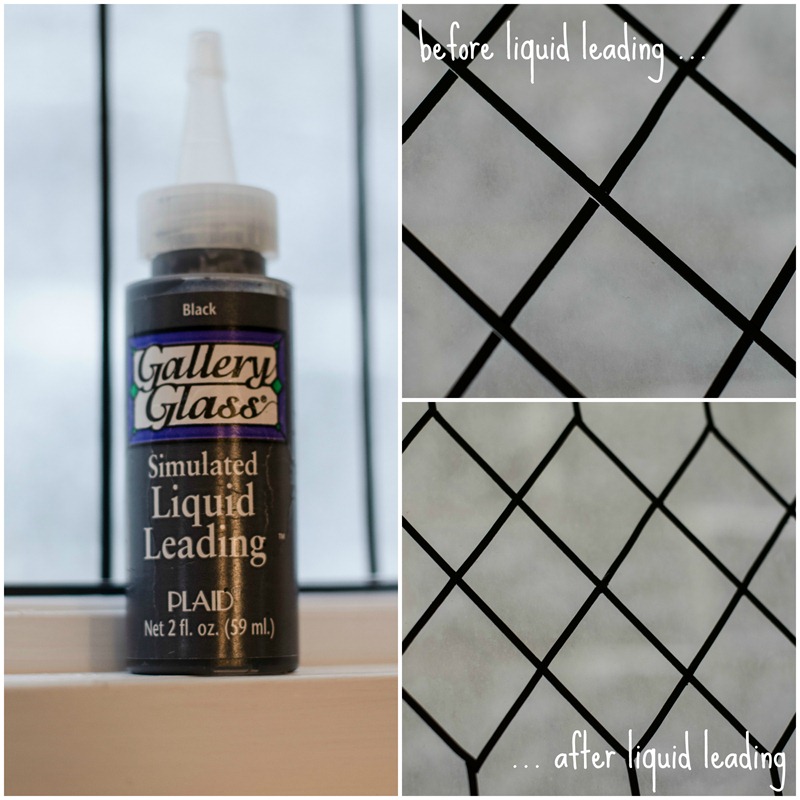 … which I let dry for 8-10 hours.
Phase two was the application of Crystal Clear glass color. Which, obviously, is colorless.
Now I was a bit heavy handed. Being impatient and all. Completely forgetting about the effects of gravity …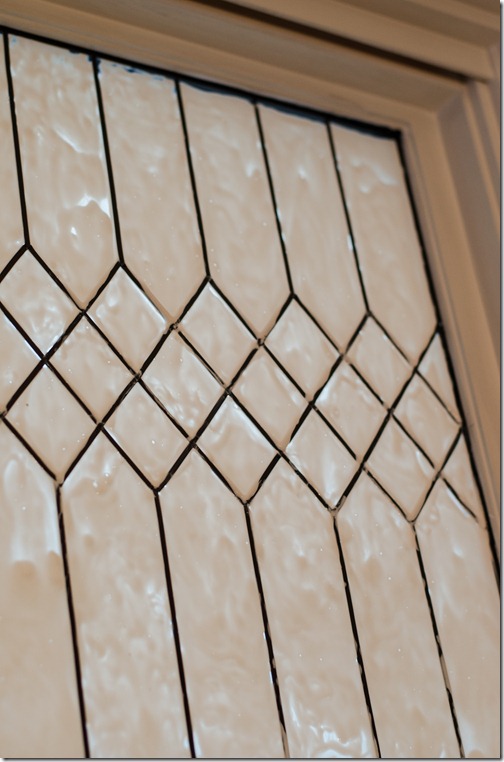 … there was a bit of revisiting and wiping away the Crystal Clear from the lead lines and bottom of the window pane.
I'd recommend using some type of applicator. Like a paint brush. And painting on multiple light coats.
But in the end, I'm happy with the finished product …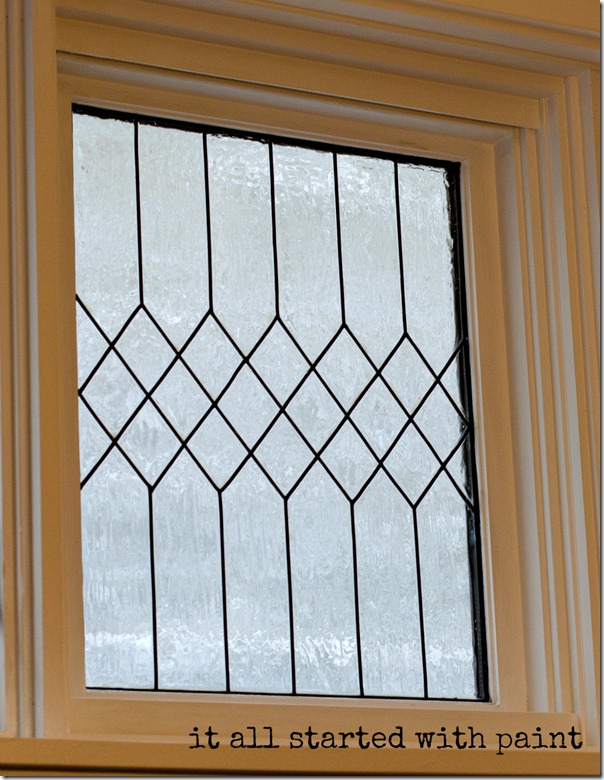 my faux leaded glass window.
Kind of looks like it's been here for 100 years or more …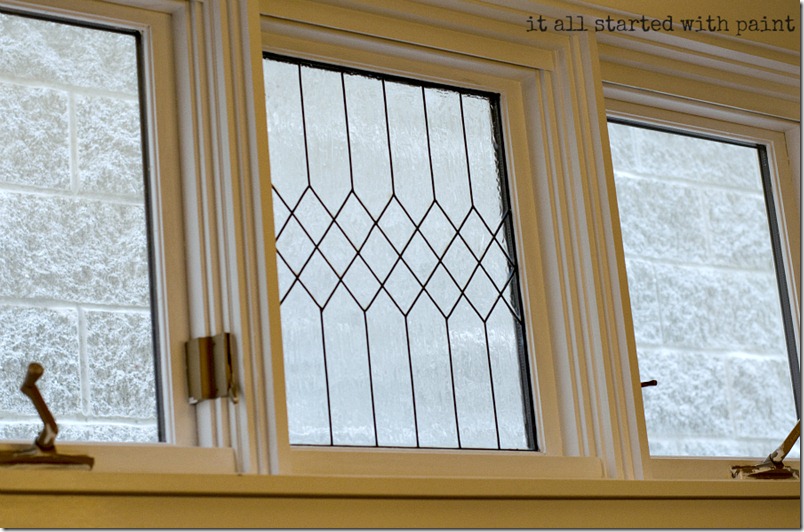 Unlike that cinderblock view. That's relatively new. It went up after they tore down the 100+ year old house next door …
… and that one didn't have any old world, hand-crafted charm either.

P.S. I partnered with the fine folks at Gallery Glass – which is made by Plaid Enterprises, Inc. – to create this faux leaded glass window. And while they provided me with the products I needed to create this project, all opinions expressed are my own.
PIN IT!

Faux Leaded Glass Window Tutorial
You can find the full dining room reveal by clicking here …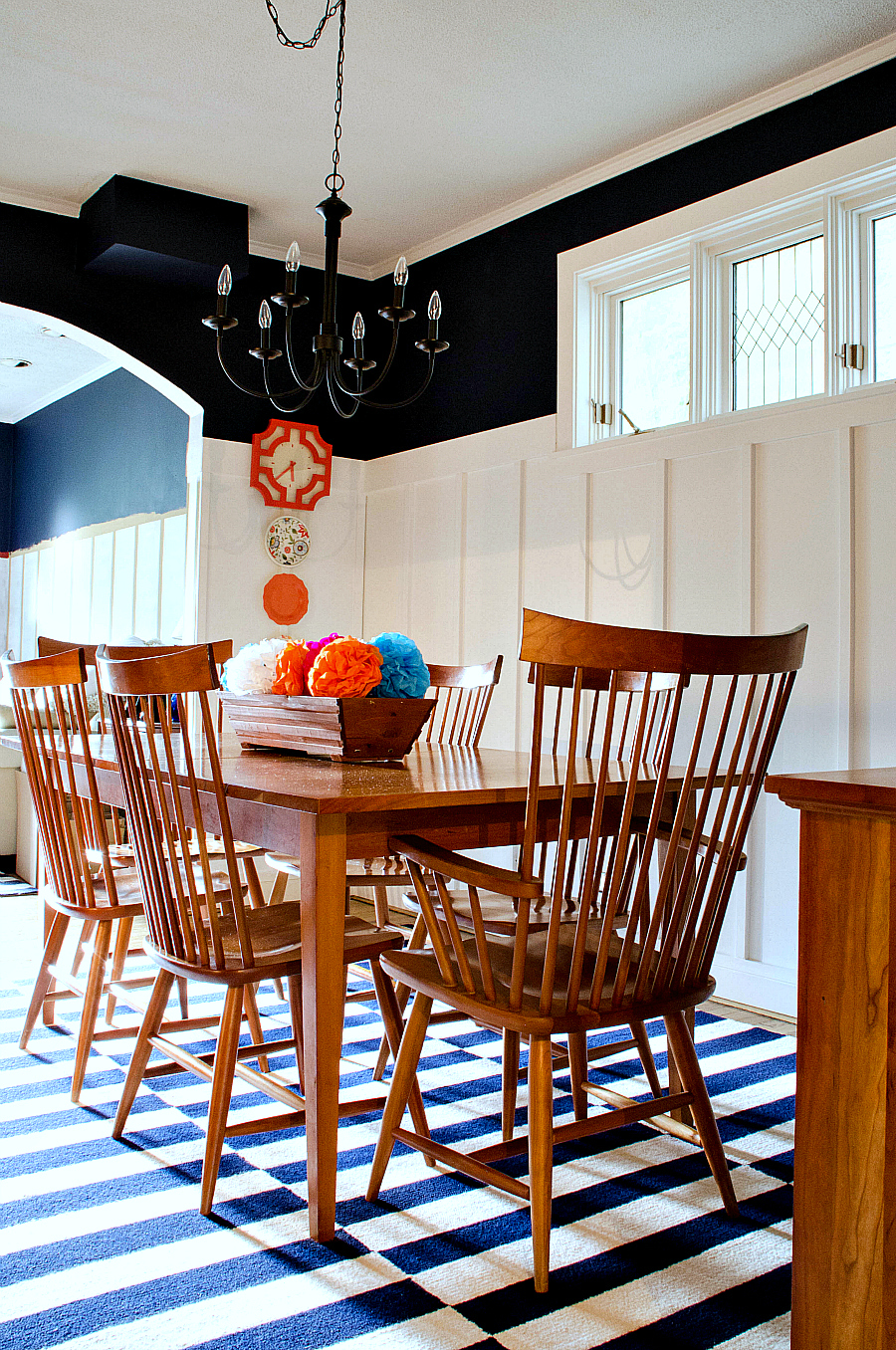 You Might Also Like: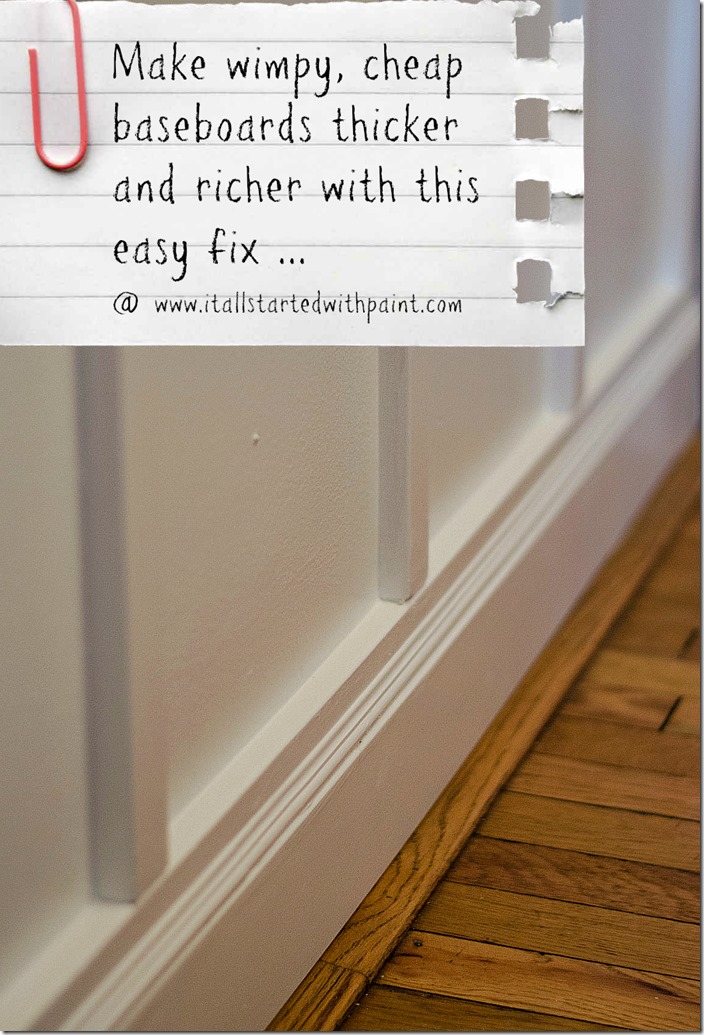 Easy Fix to Beef Up Baseboards (click here)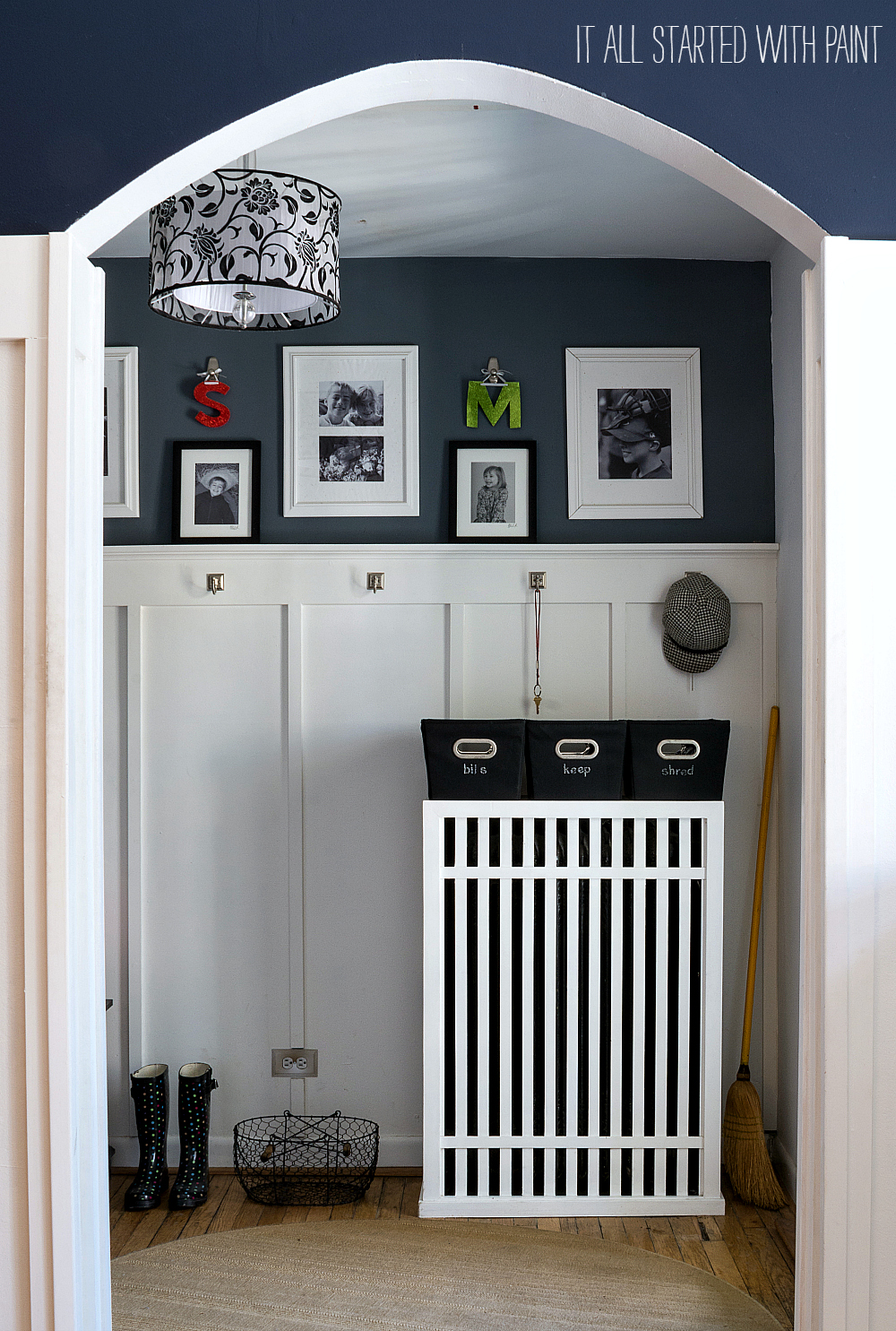 How To Board and Batten (click here)